Apparently La Senda Verde receives more birds than any other species… WHY?… Well, the main reason is that they are popular pets – birds not only look pretty awesome, BUT they're also pretty intelligent and are good mimic artists… and people like that sort of stuff…
The birds at La Senda Verde live in a huge aviary – it might not be ideal but it's for their own protection… The birds at La Senda Verde used to be free-ranging like the monkeys, BUT a while ago in the middle of the night, thieves entered La Senda Verde and stole many of them. Some of the birds were found – many La Senda Verde birds have tags around their ankles – and as they obviously belonged to the sanctuary they were returned…
There are also smaller bird enclosures within the aviaries… these are there again to protect the birds – they are either places of safe haven from larger bullies… or in the case of the red-mitred parakeets, safely locked away so that they don't bully other birds!?!
Other birds are in small cages as they are new to the aviary, and are having a slow introduction to their new environment – this introduction is important to prevent them being bullied by the other birds…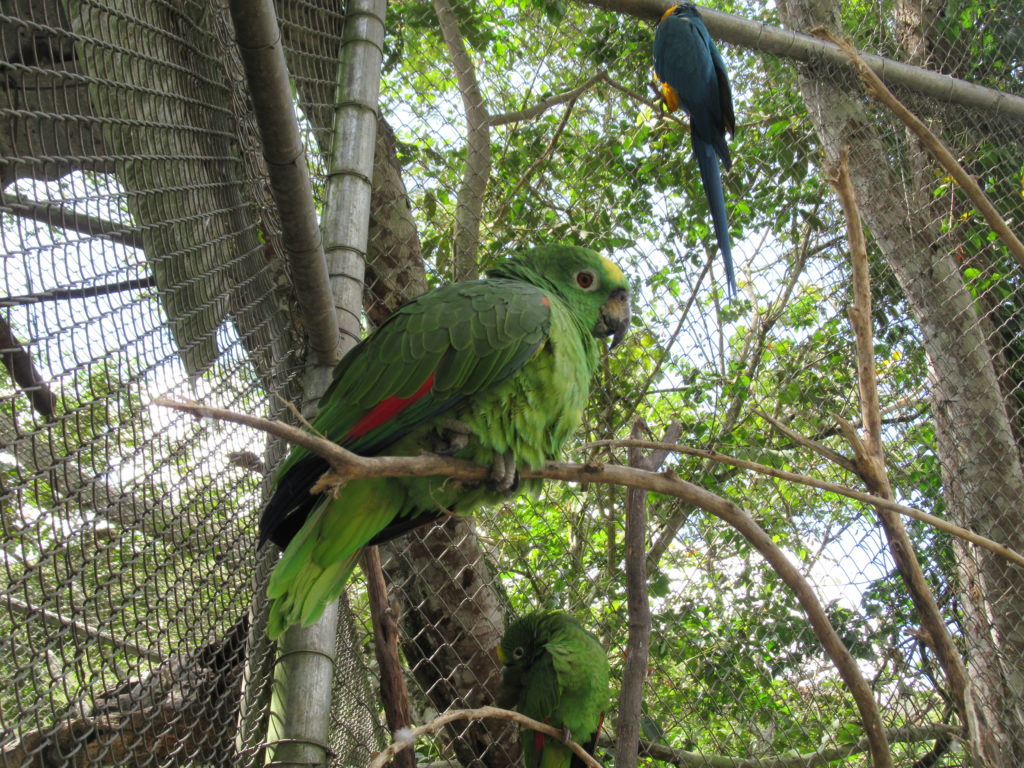 The birds section is headed up by a Bolivian lady… She doesn't speak English, so for many volunteers they learn about the section routine from another volunteer… This keeper likes volunteers that work hard, and like birds… (a no brainer I know – but this type of volunteer doesn't seem to be common at La Senda Verde…) AND if she can communicate with you as you speak Spanish as well, then that puts you in a different league of volunteer in her eyes 🙂
Life as a volunteer on birds is pretty structured… you start after breakfast… say around 8:15am/8:30am… and usually finish around 5:30pm (if you're fast on the final clean you get an early mark… if you're slow you get to work later!!!)
The first task is cleaning…  All of the feeding platforms need to be scrubbed clean using soap, and then the soap is washed off with clean water (birds don't like soap tasting food!)… then it's sweeping under the feeding platforms to get any food that might still be there from the previous day…
Next – change all the water in the water bowls and gather any food trays that are out.. then wash the food trays so they're ready for breakfast to be served in…
Then while waiting for the keeper to appear with the birds' breakfast, volunteers set to work scrubbing the rocks, pathway and any other places that need a scrub because they are covered in bird poo!
After feeding, volunteers are free… well for an hour or two anyway…
After the birds have finished eating it's back to work – once again the feeding platforms need to be cleaned – any food that's not been eaten is removed from the platforms and placed in a central place so that the birds can continue eating (should they want to)  in between meals… Any remnants of food that are no longer edible are collected and placed in compost before the scrubbing, and washing and sweeping commences…
Another water change for the birds is needed… and once again the food trays are collected and washed ready for lunch to be served…
Then the food is collected from the prep room and feeding commences…
Then you're free until about 3pm… when you get to repeat the above for the thrid time in the day…
Then after another break – while the birds eat – it's time for the final clean, and putting the birds in cages to bed…
A good time to just be in with the birds was while they were eating – this was the quietest part of the day in the aviary – the birds were too preoccupied to greet you with a squawk or a 'hola' or 'hello'… just before food was the worst, as they were at their noisiest… maybe it was their plan to get us moving faster so they could get food sooner?!?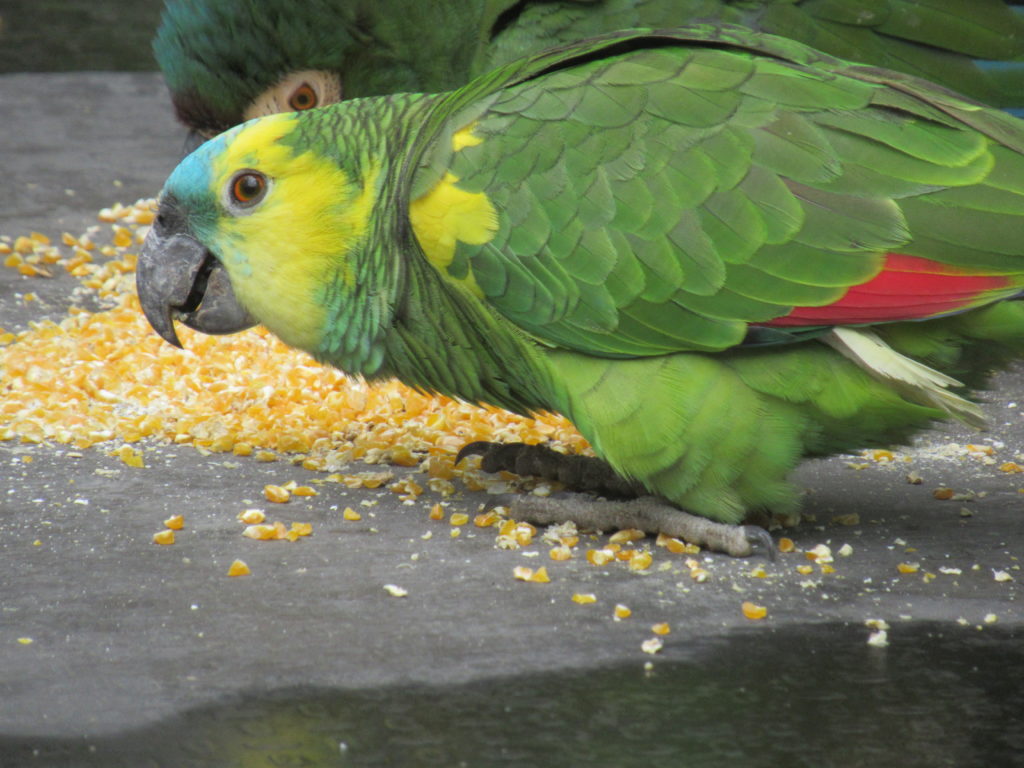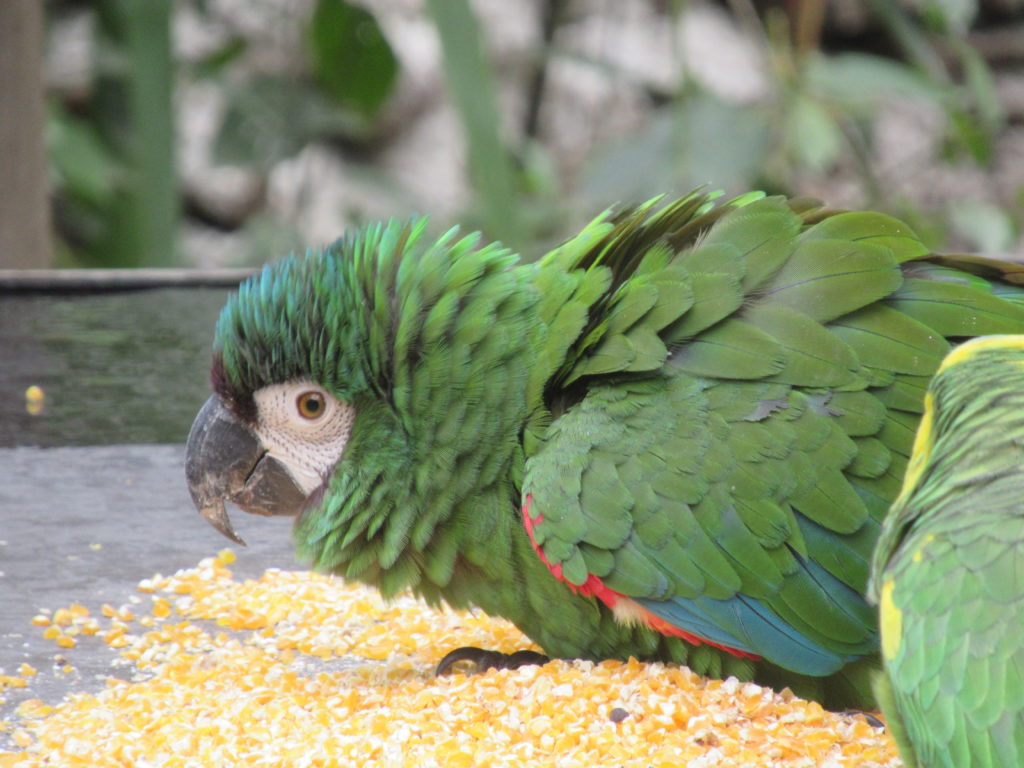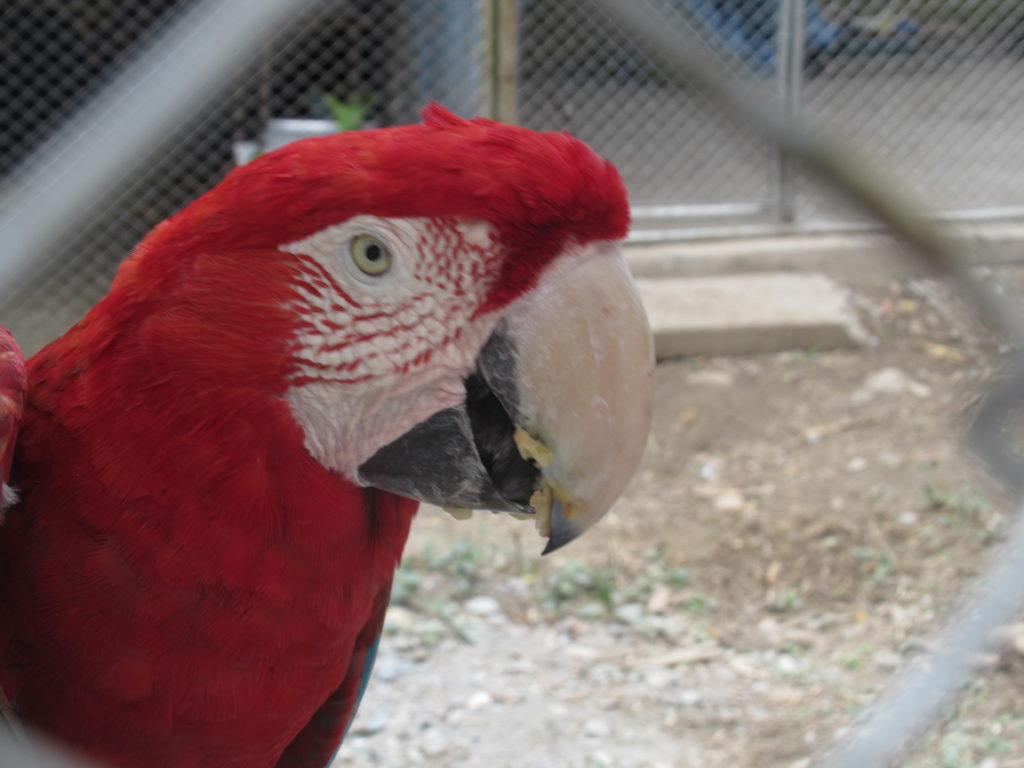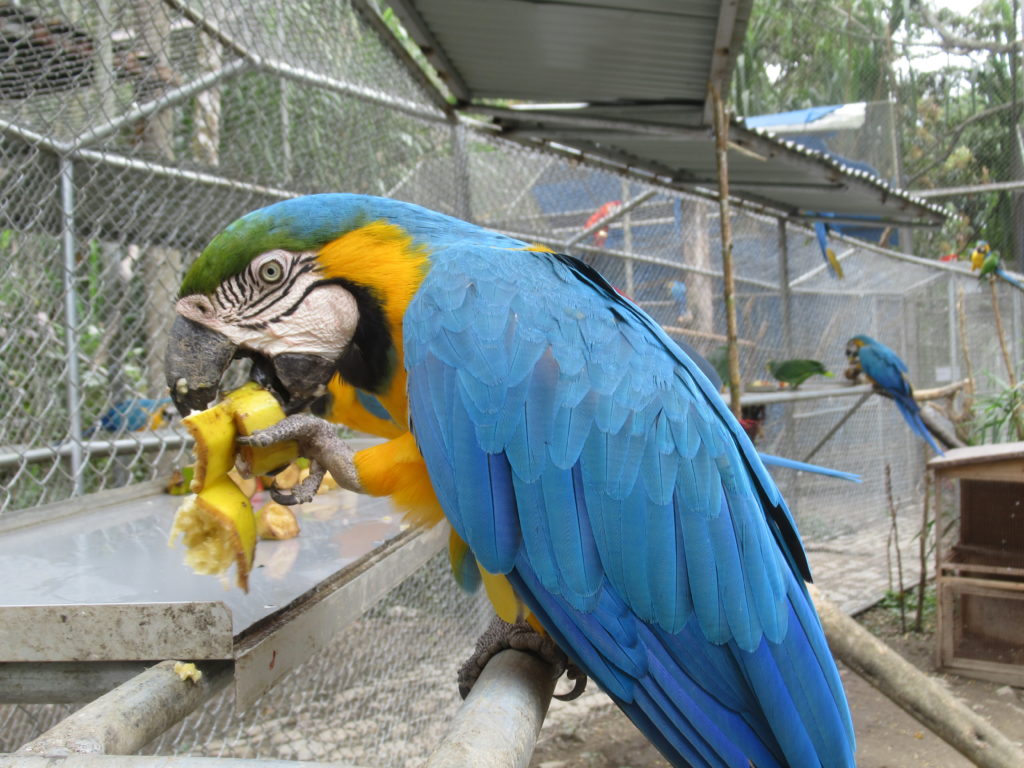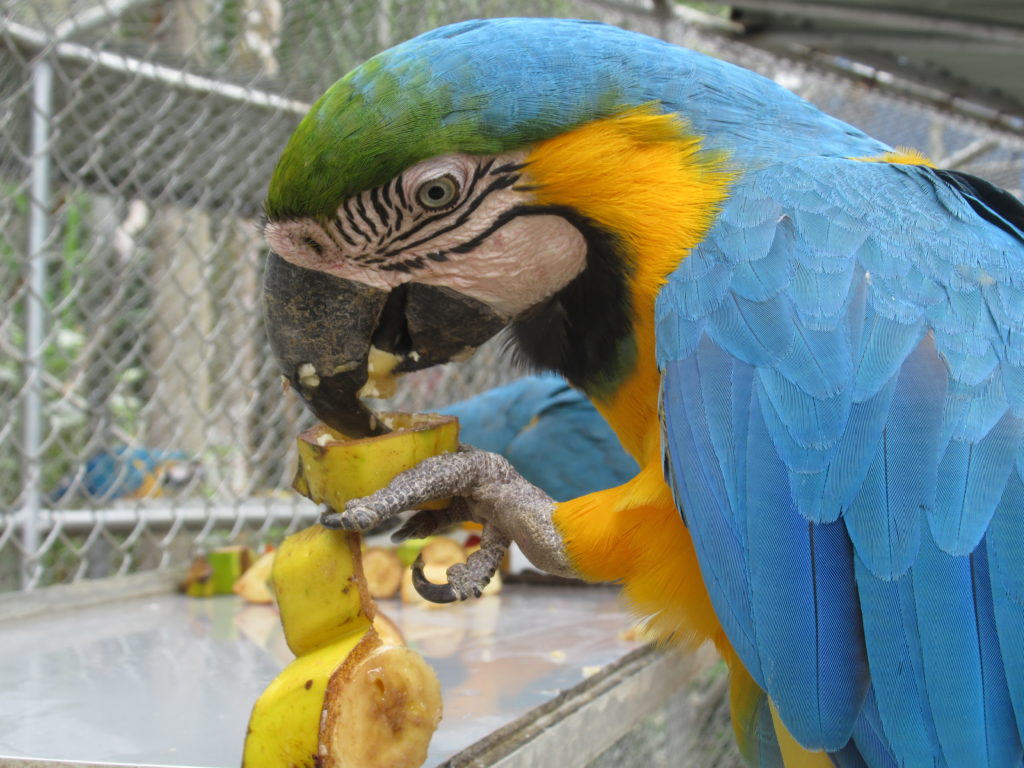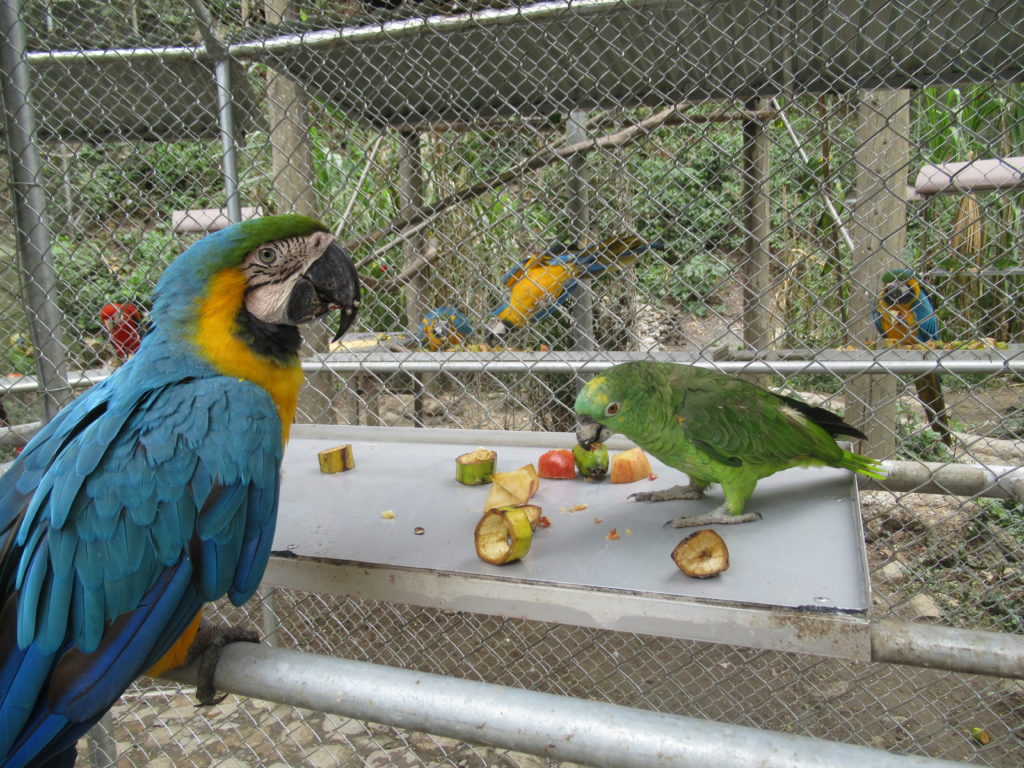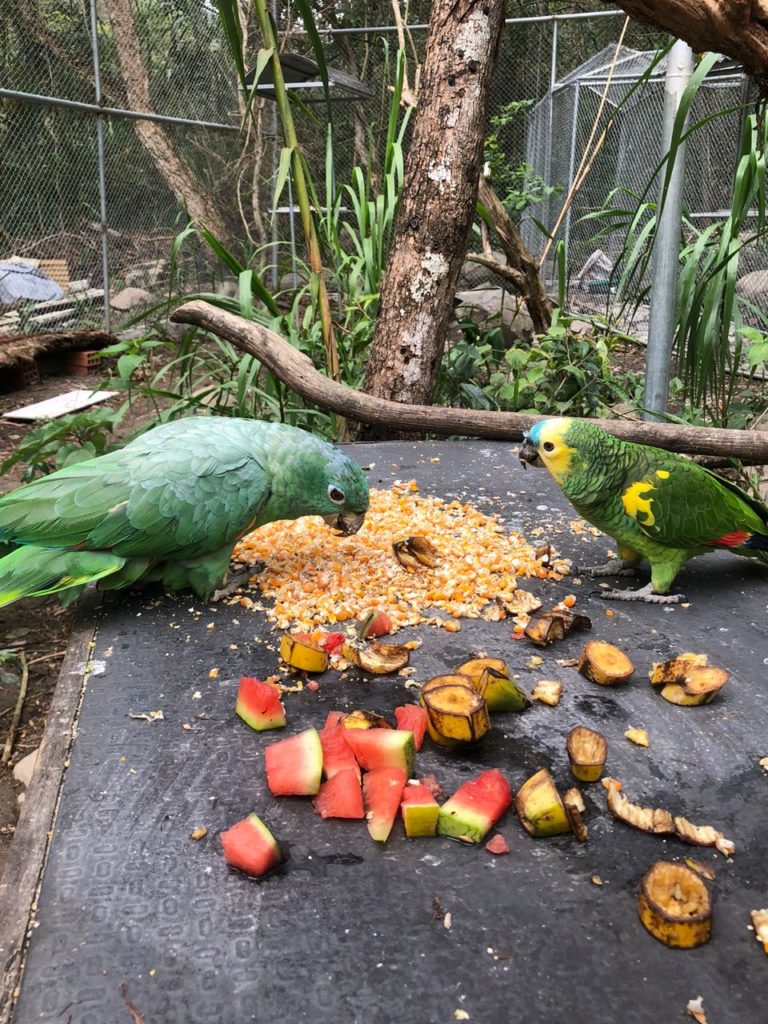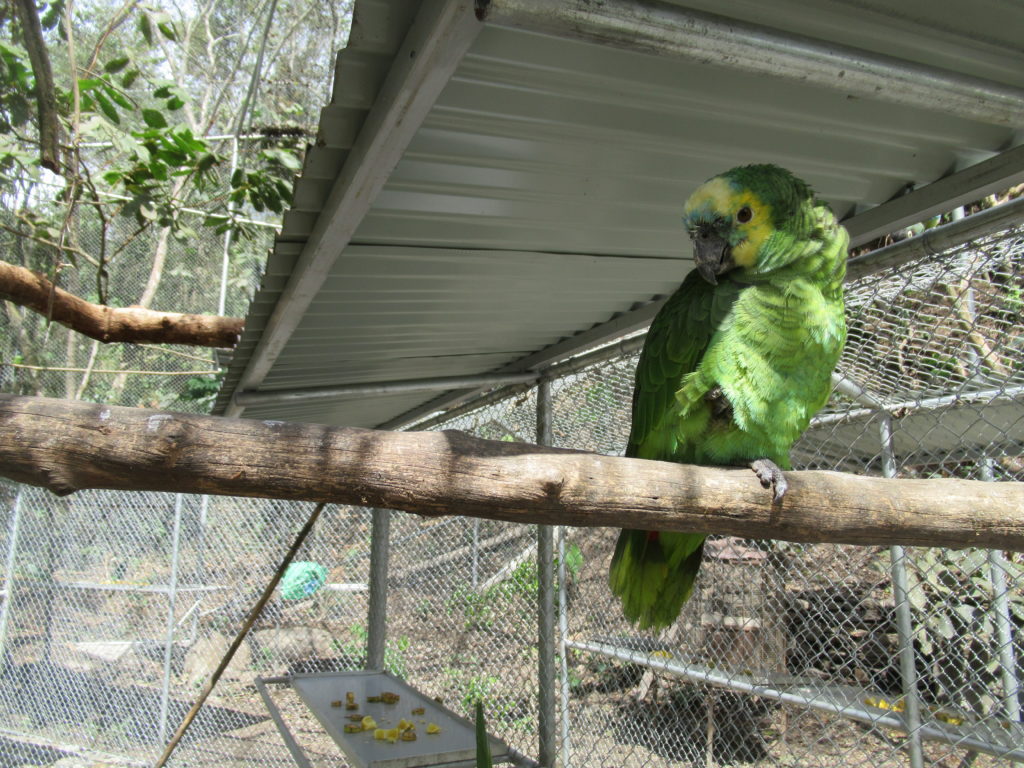 In spite of feeding times tending to be quiet times, regardless of the time of day, some of the birds just weren't very friendly 🙁 With bites and nips as you walked by, and occasionally a little bit more brazen behaviour – one landed on my shoulder, squawked 'hola' in my ear, and then bit me behind the ear… what had I done wrong??? Who knows!!! Wrong place wrong time???
The aviary wasn't just home to birds… in the far end were a group of 13 tortoises… they ranged in size and species… I fell in love with one of them…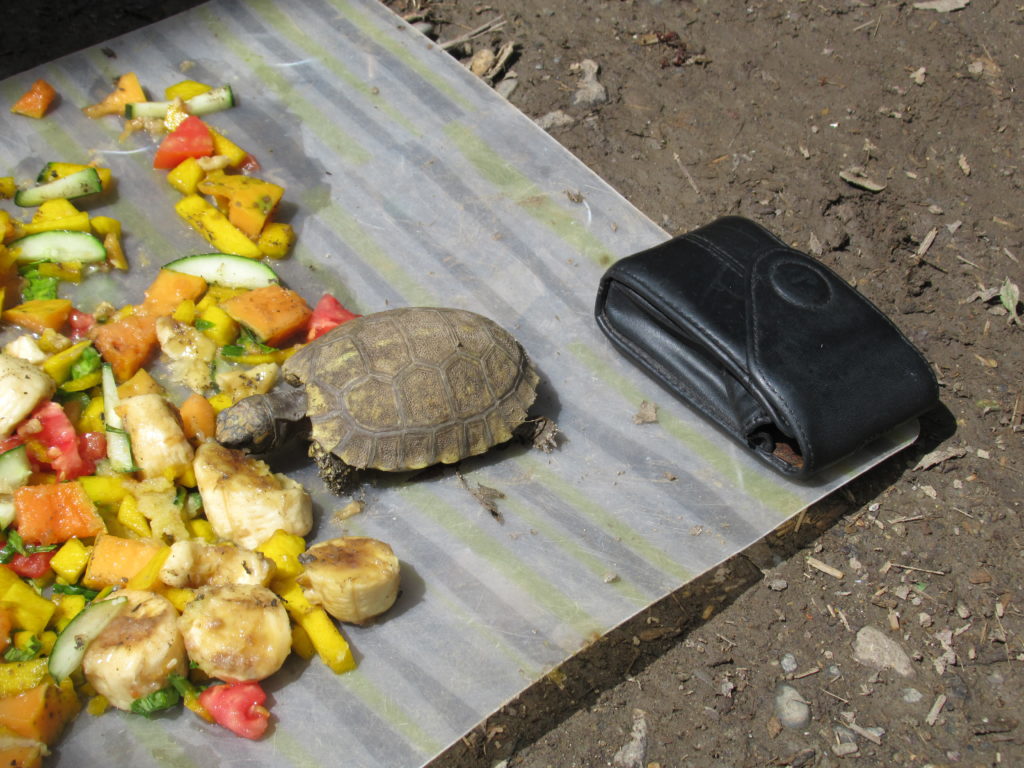 A lot of the volunteers on the rotational program REALLY didn't like working on the birds section… and tried to get out of it wherever possible… BUT we didn't mind being on birds (we both had three days on birds). They might have been pretty noisy – but you got used to it – and they might have liked to bite and do fly-by headbutts (well, of me anyway – not PB… in fact PB was the only volunteer I know of that the birds totally left alone!?! WTF!?!) BUT being on birds was alright 😉