El Descanso Hummingbird Garden
The bird viewing in Casa Amarillo might have been pretty awesome – but in the hope of seeing something new and exciting, we decided one morning that it was time for a change of scenery… and so we headed over to El Descanso for a spot of brekkie and birdwatching!
El Descanso is basically another accommodation option in Mindo, but one that non-guests can pay to visit – while you are there you can relax on the large outdoor deck which overlooks the garden, or else enjoy breakfast on the deck while trying to spot birds!
We opted for the breakfast and birdwatching!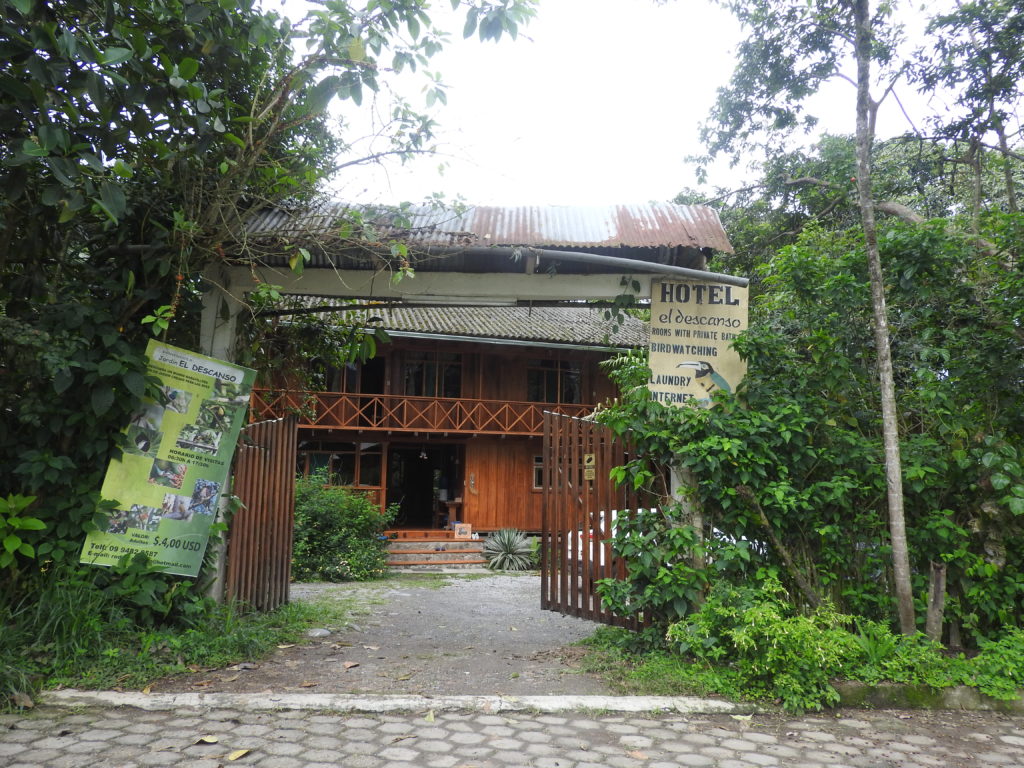 The garden at El Descanso is pretty nice and has quite a jungly feel to it… something that is quite surprising given the fact that it is pretty much in the centre of Mindo – AND that it used to be a football pitch!!! I guess it took a lot of work to get it looking like it did when we visited! The garden is well set out and has heaps of bird feeders… not just feeders filled with nectar for the hummingbirds to feed on, but also wooden platforms filled with bananas to entice other birds to the garden.
While we were there we saw heaps of hummingbirds, and a few of the other usual suspects that we had seen at Yellow House… but I'm sad to say – that's where our luck ended 🙁  Apparently it was bad timing on our part… our visit was too close to New Year's Eve… yep, the birds of Mindo are not a fan of New Year's Eve – there's too much noise and it scares them off 🙁 We were told that it takes about a month after all the fireworks for the birds to start coming back to the town centre…
We still managed to take heaps of pictures though! Yep, no post about birds is complete without at least 10 pictures… so here you are – our gallery of birds of El Descanso 🙂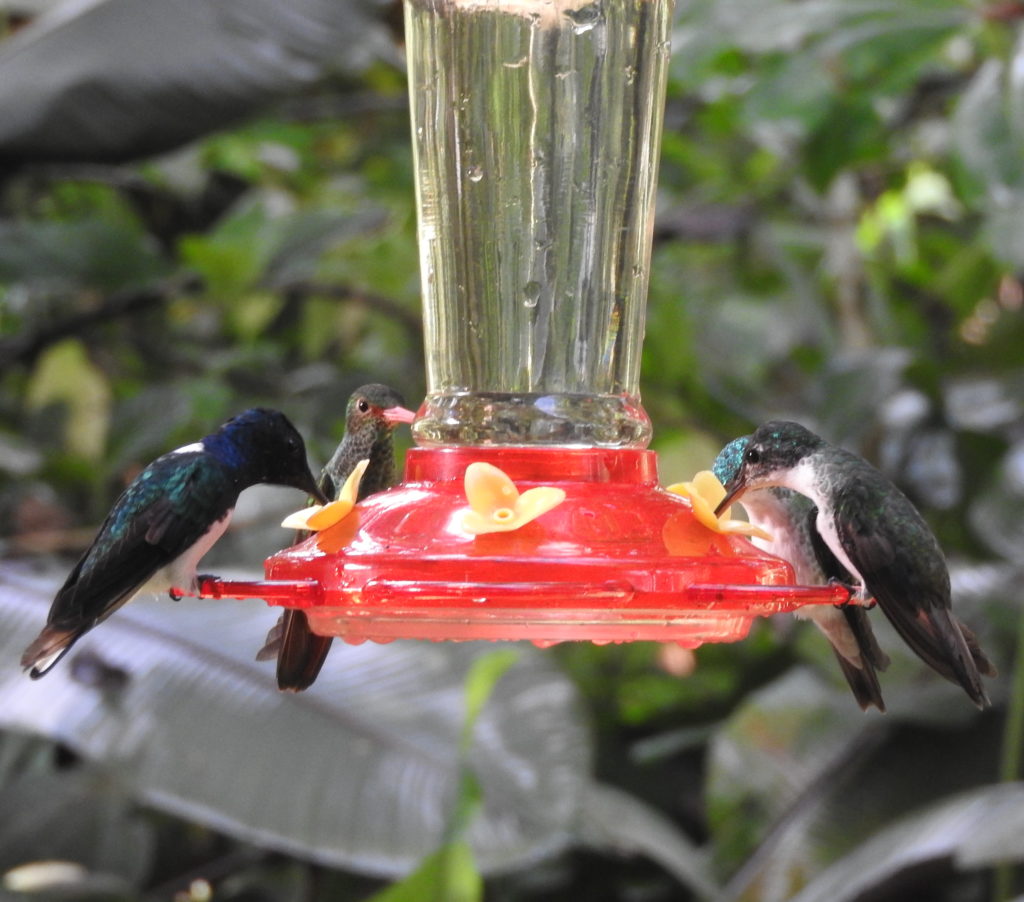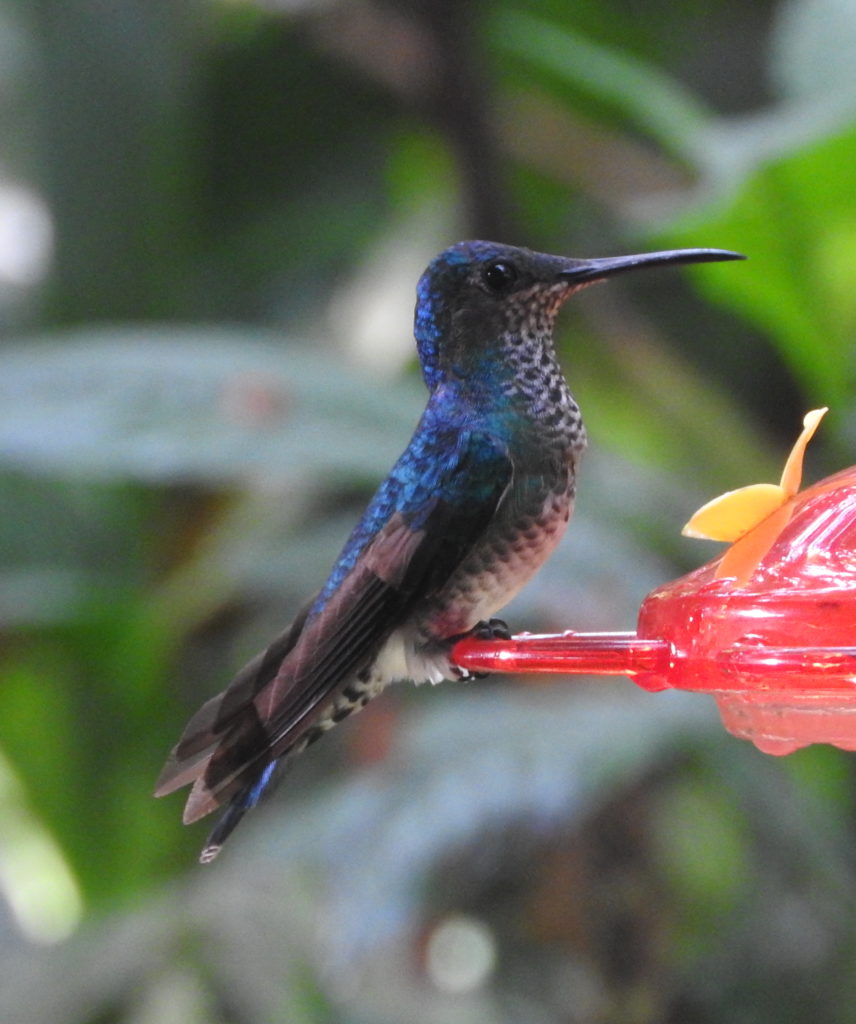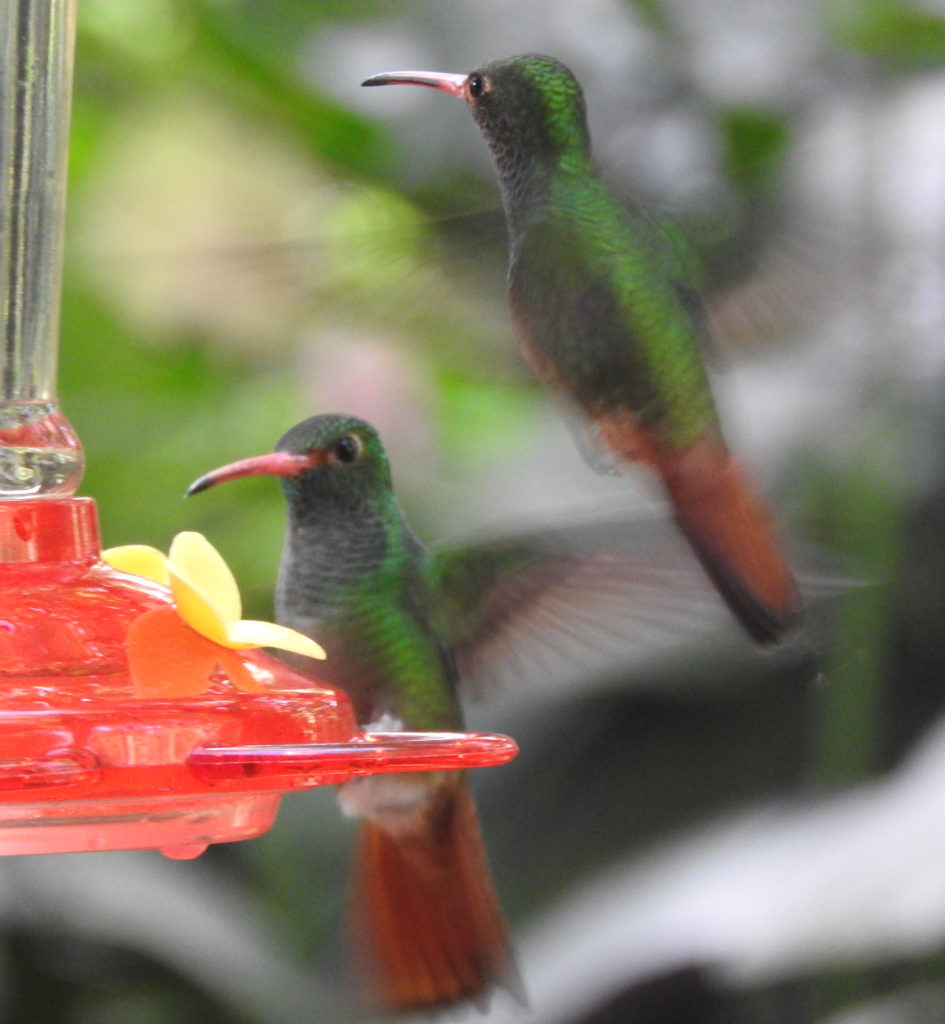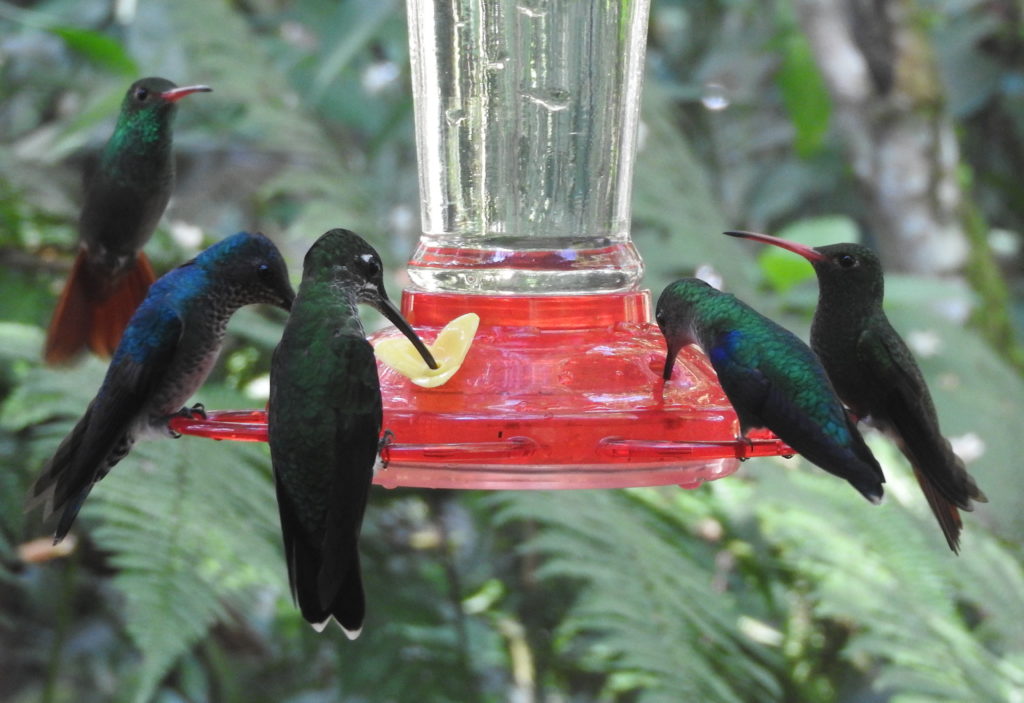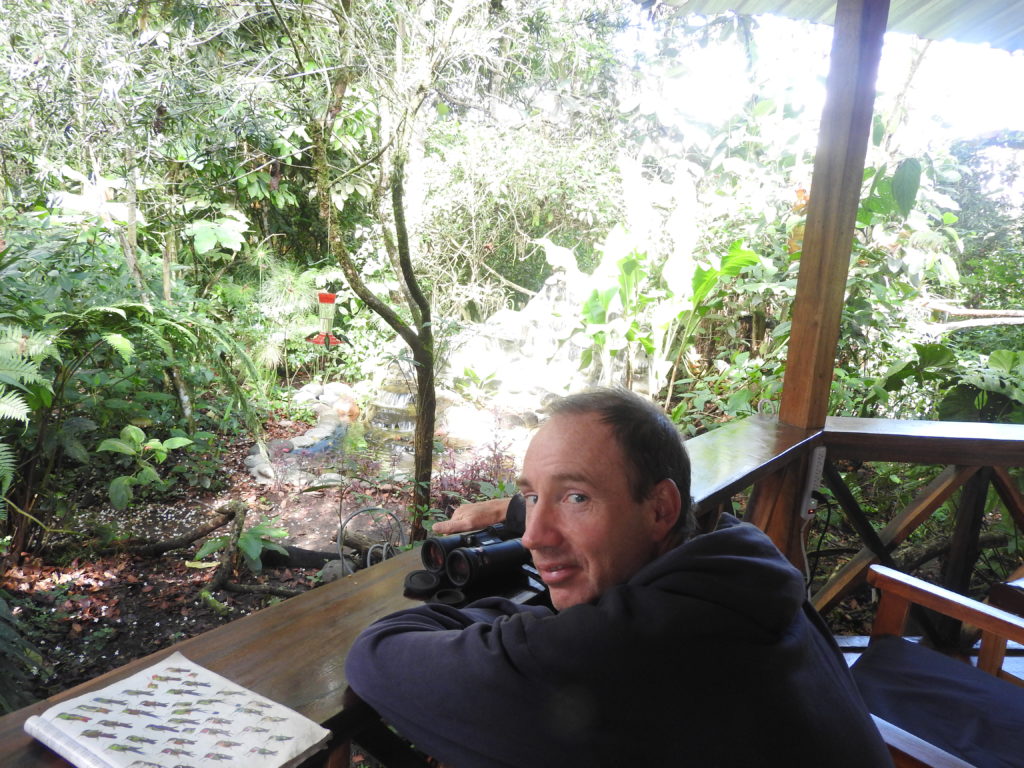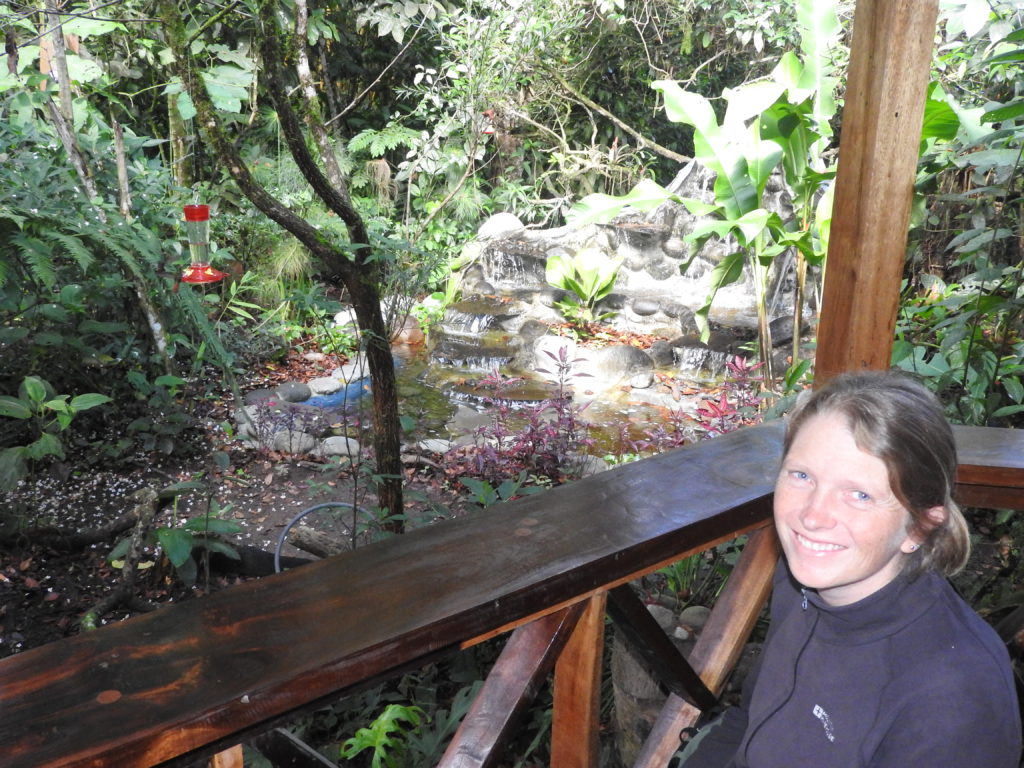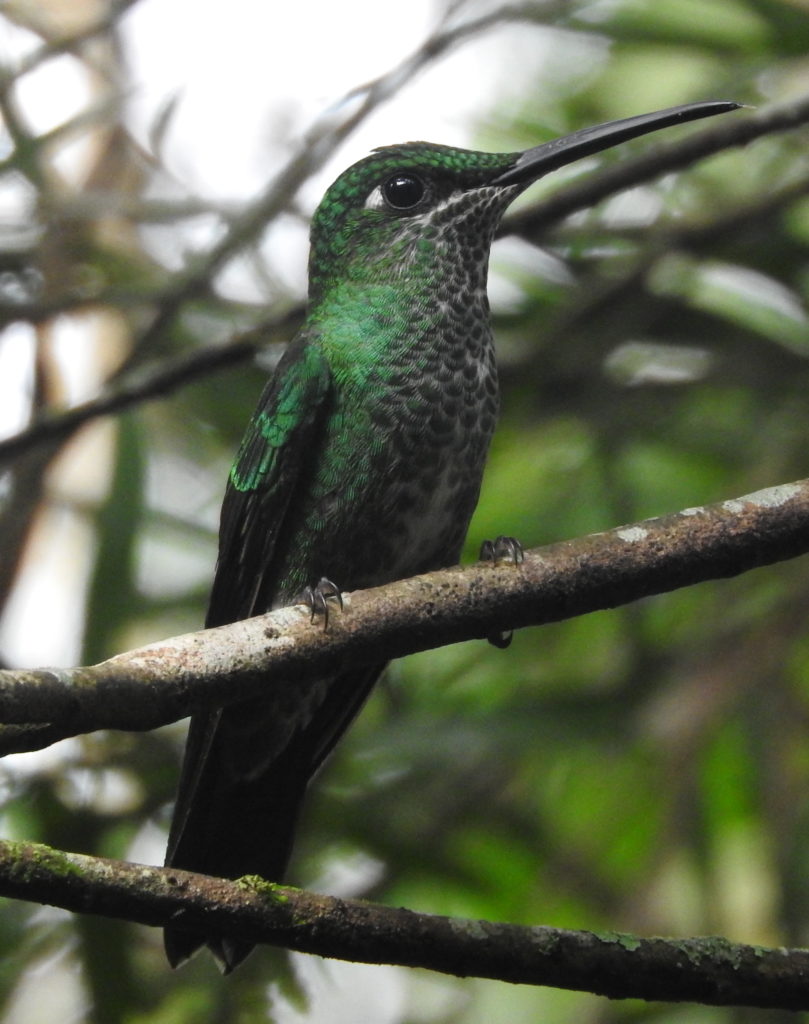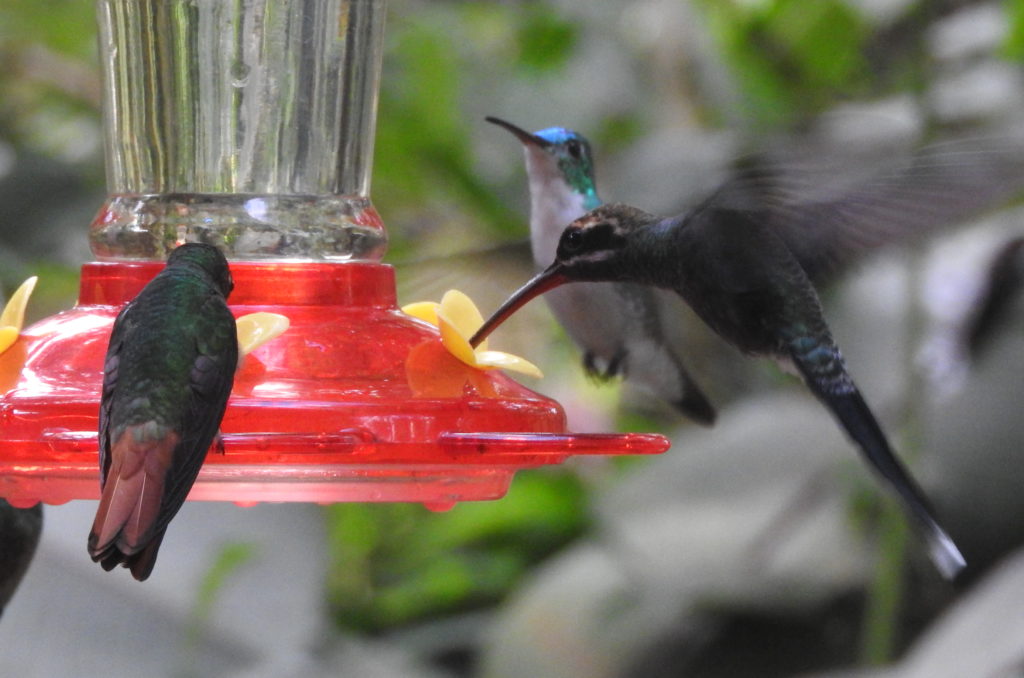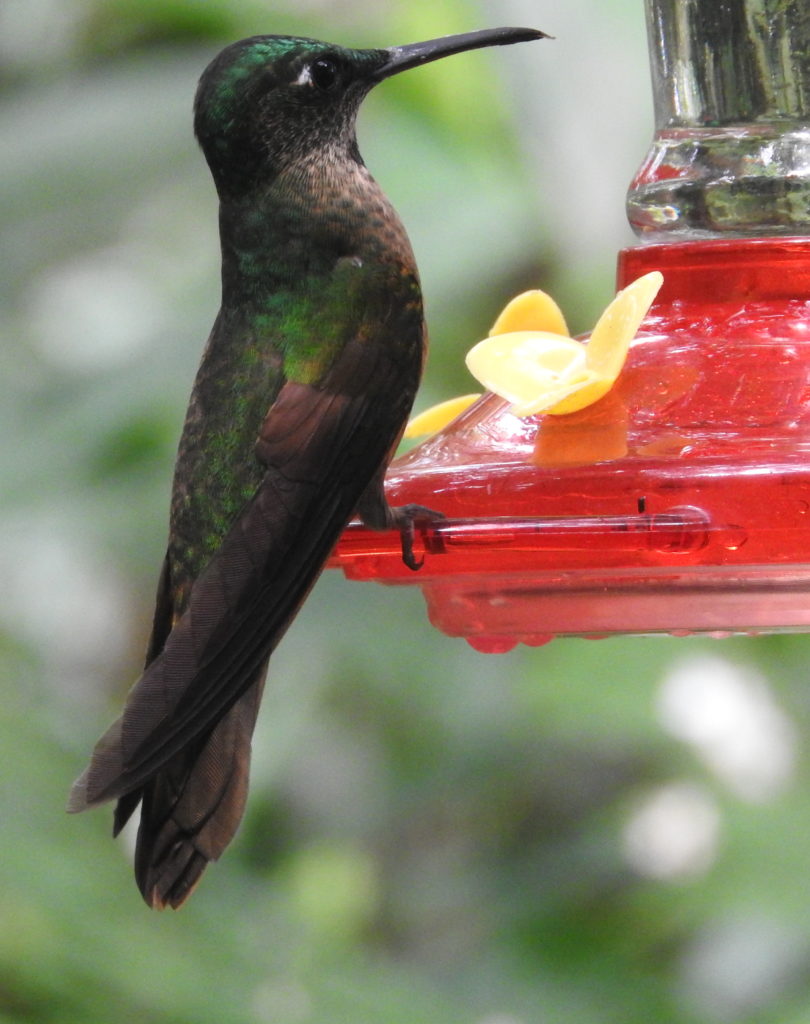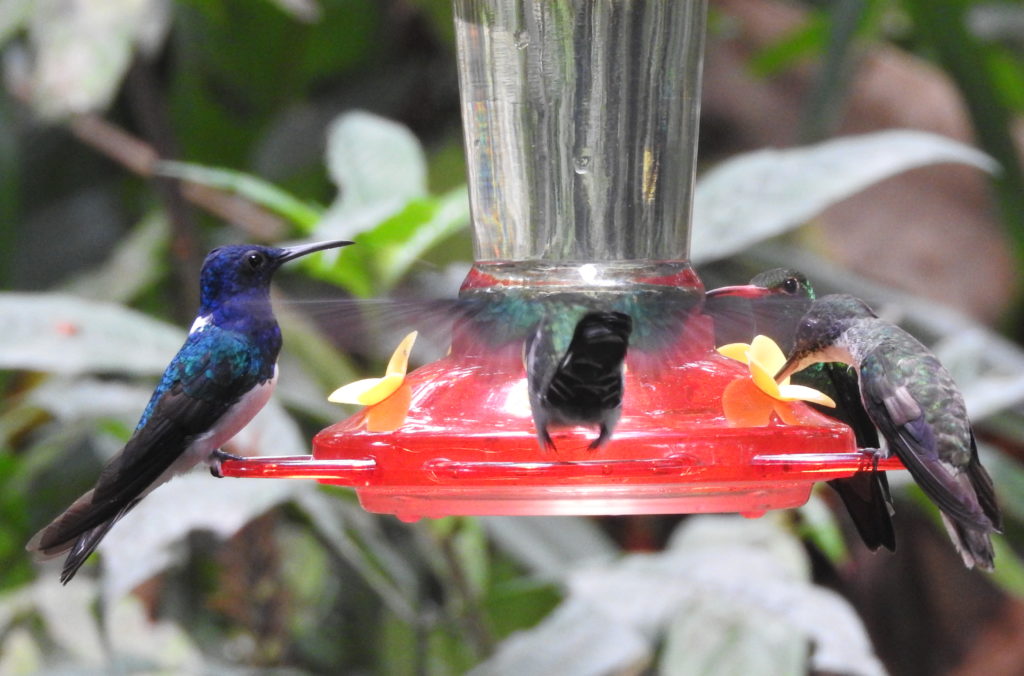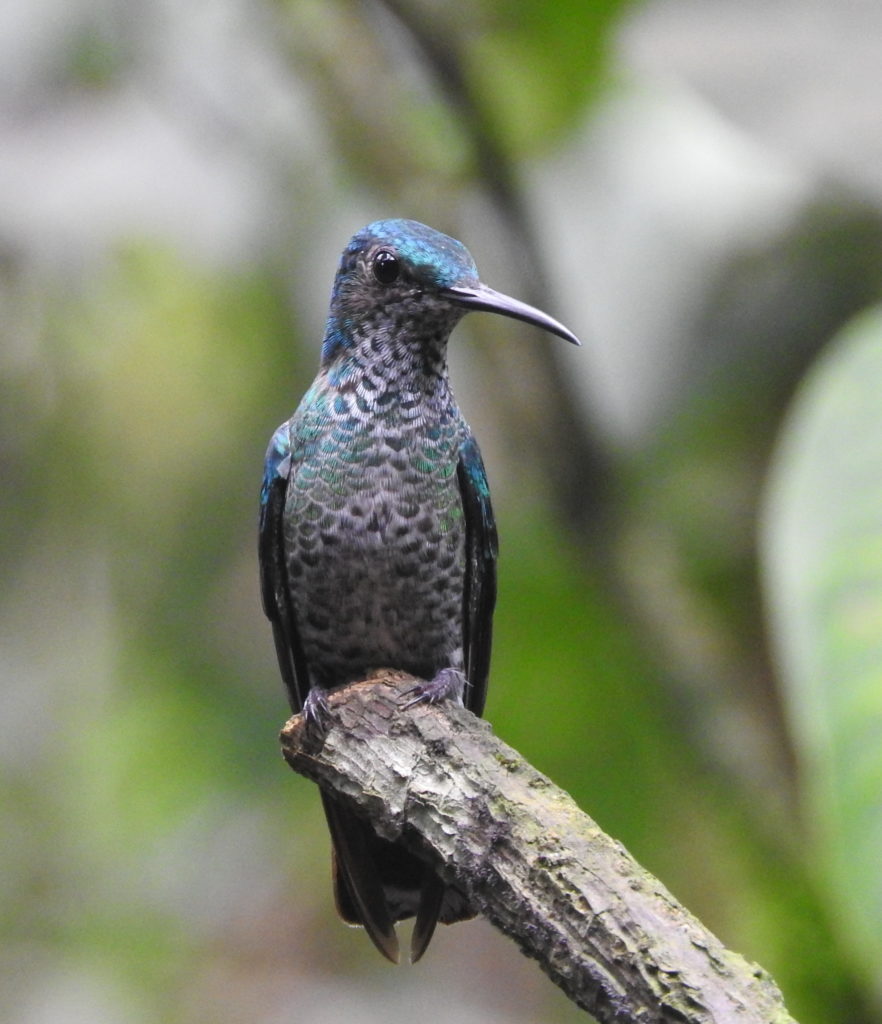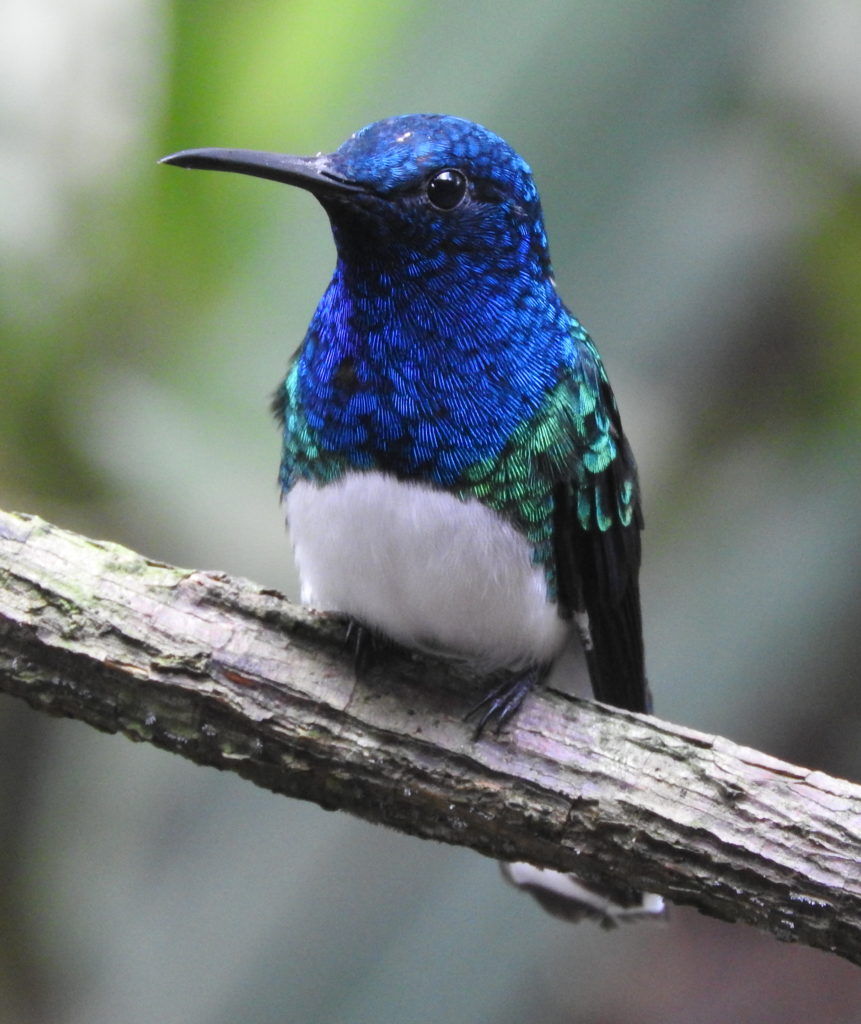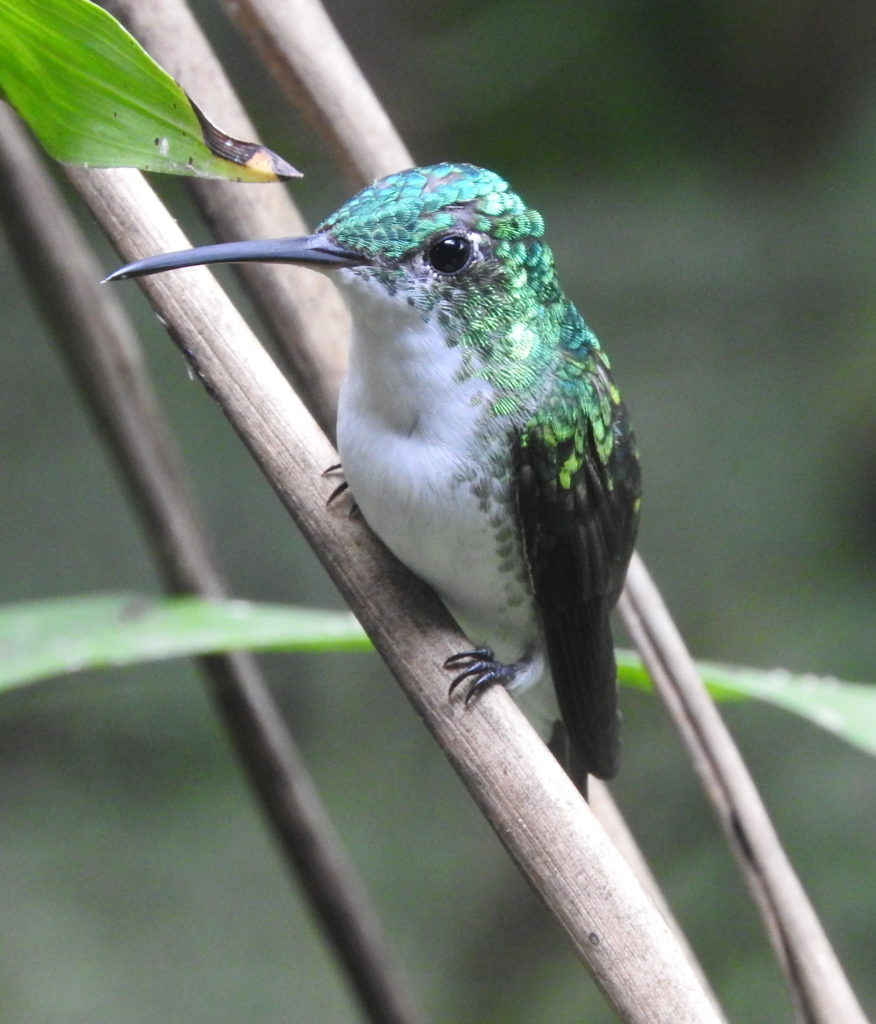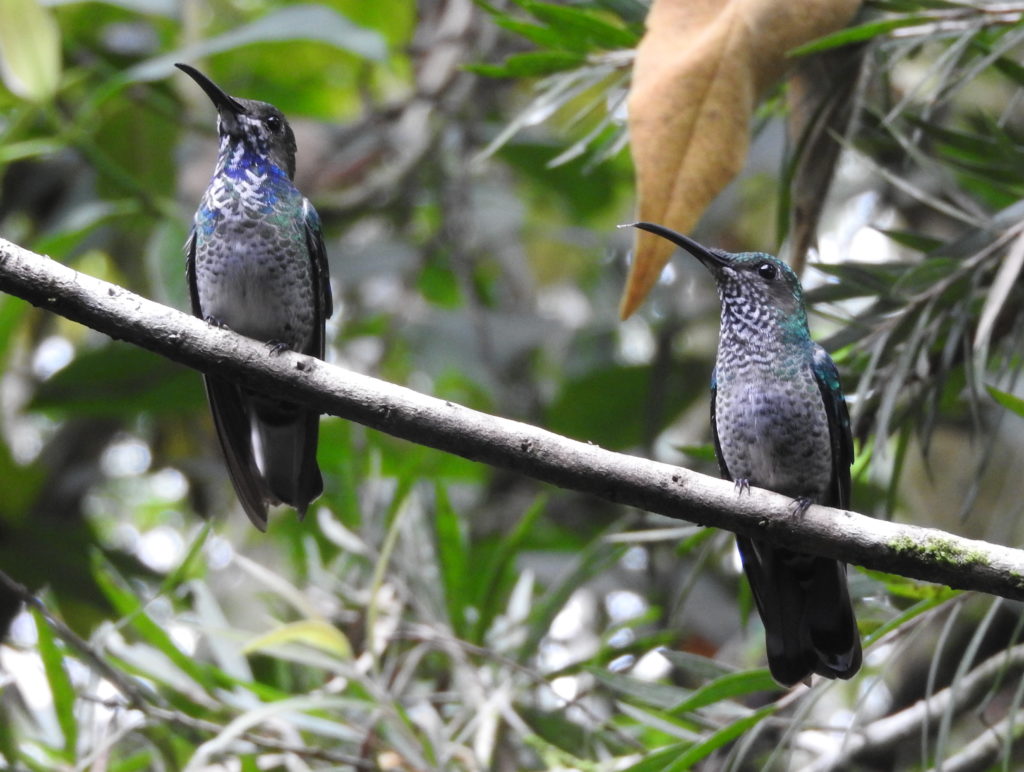 And finally a video of some lovely hummingbirds at a feeder! 🙂