Campo Grande… the gateway to the Southern Pantanal – which means animals are not too far away 🙂 whether you see them is a different story but they are there!!!
We spent 2 nights in Campo Grande on our way to the Pantanal. We stayed out of town near the bus station, but managed to find our way into the center on a local bus… It was on that bus that we learnt something we didn't know about Brazil… Brazil is not all in the same time zone… having lived in Aus – a country with several different time zones – this shouldn't have surprised us, but at 10am in the morning or should I say 9am it did!!! It felt surreal that my watch said 10am when all the mobile phones around us that people were using said 9am… Why doesn't the Lonely Planet (the South America on a Shoe String version) mention time zones in Brazil? Why didn't the bus driver tell us about the new local time when we arrived in Campo Grande… confusion reigned!?!
After getting over the shock of finding out our bus hadn't arrived in Campo Gande over an hour late the night before, that we'd made first breakfast that morning without even trying, and that it really was only 9am and we were on our way into town and the bus was busy because it was actually rush hour not because that's just the way buses are in Campo Grande… we got down to the serious business of the day – sight-seeing!
There are a couple of fun things to do in Campo Grande to whittle away a few hours… our first stop was Praça das Araras – a square with a fun statue in the middle of it of the famous residents of Campo Grande…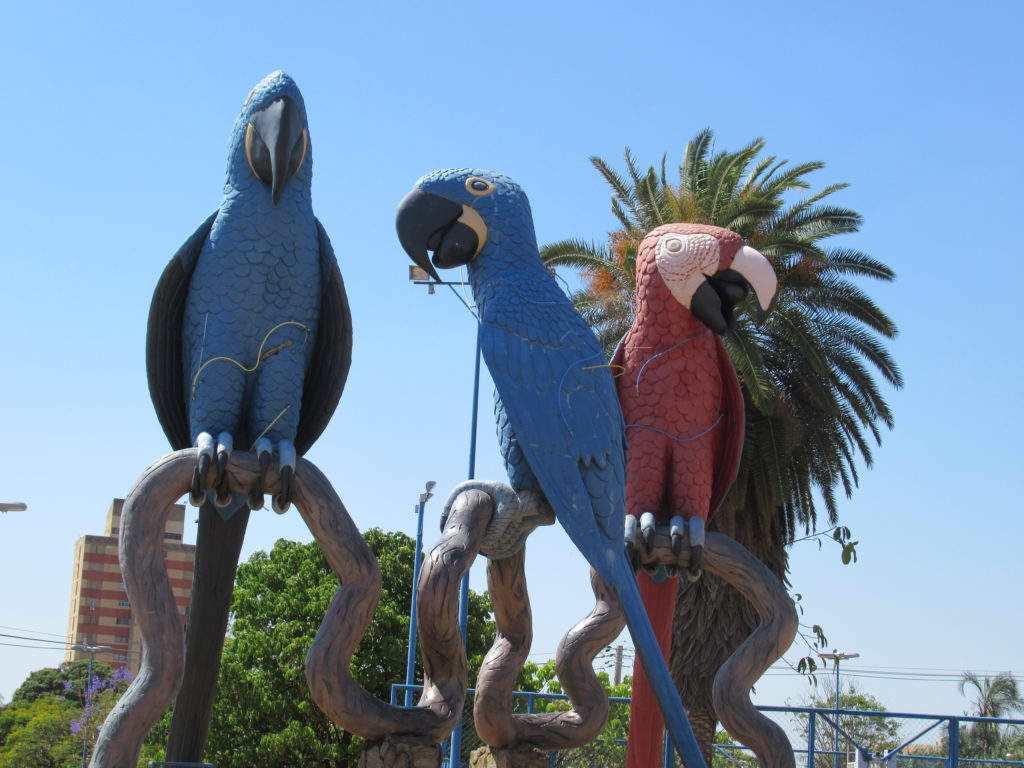 Our next stop was a huge shopping mall… ok so this was a detour from our real destination, but hey, it was very hot, and we needed to refuel… so it was a welcome detour in the aircon!
Our final destination was the Parque das Nações Indígenas – a huge park on the edge of town… this park is special though as not only were there capybaras hanging out by the lake, but there were blue-and-yellow macaws too… 🙂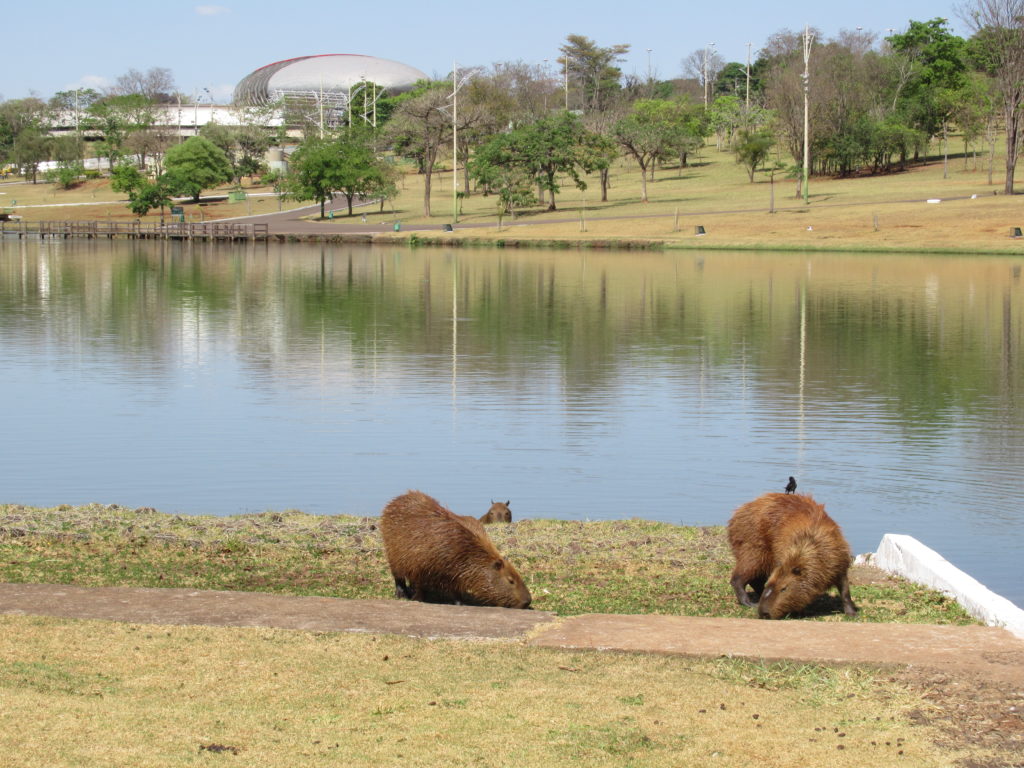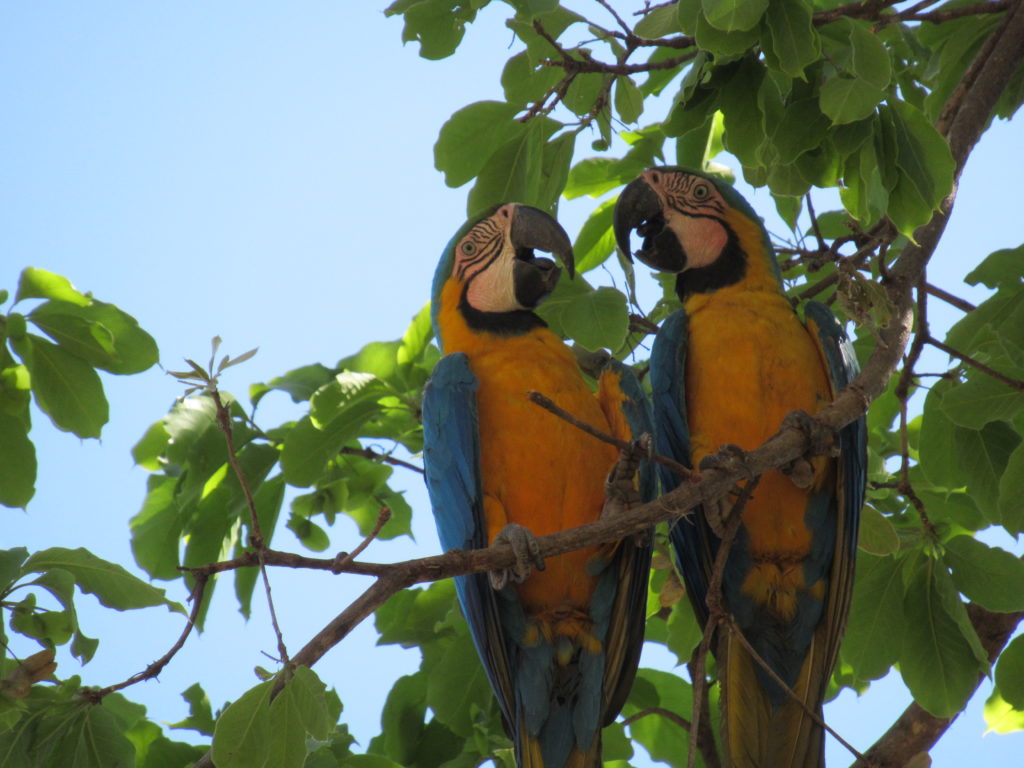 As much as we enjoyed our encounters with capybara's and macaws, we still wanted more wildlife and were ready for our Pantanal adventures 🙂