Arequipa – Peru's second biggest city was our next stop… and in need of a bit of catch-up time, a washing machine (La Senda Verde had taken its toll on our clothes…) and home cooking we booked an airbnb for 10 nights!!!
Arequipa is a city full of old colonial buildings, with a beautiful backdrop of volcanoes – the most iconic of which is Misti Volcano. You could see Misti Volcano from most places in the city, but as it looked good from every angle we never tired of seeing it… our love of volcanoes from Chile lived on in Arequipa!!!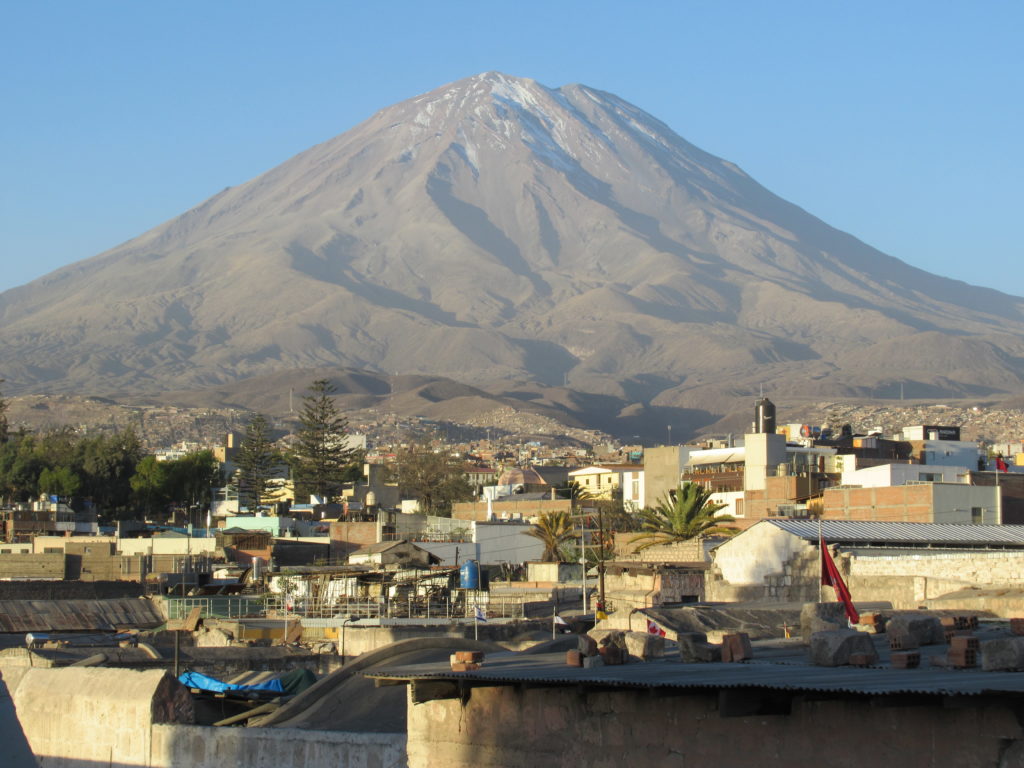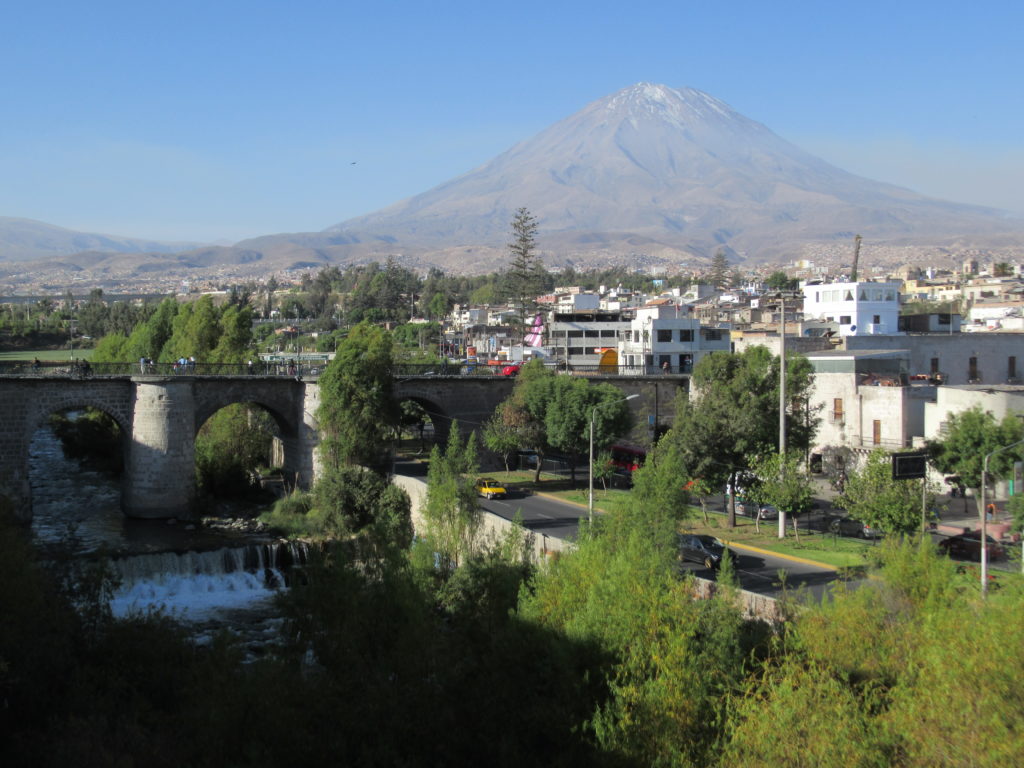 The historic centre of Arequipa is actually a UNESCO World Heritage Site, and it's easy to see why – it's full of colonial buildings, which are both ornate and grandiose… The main square – Plaza de Armas – is home to many of these colonial buildings – and better still, has an awesome balcony that anyone can go on for an awesome overhead view of the plaza 🙂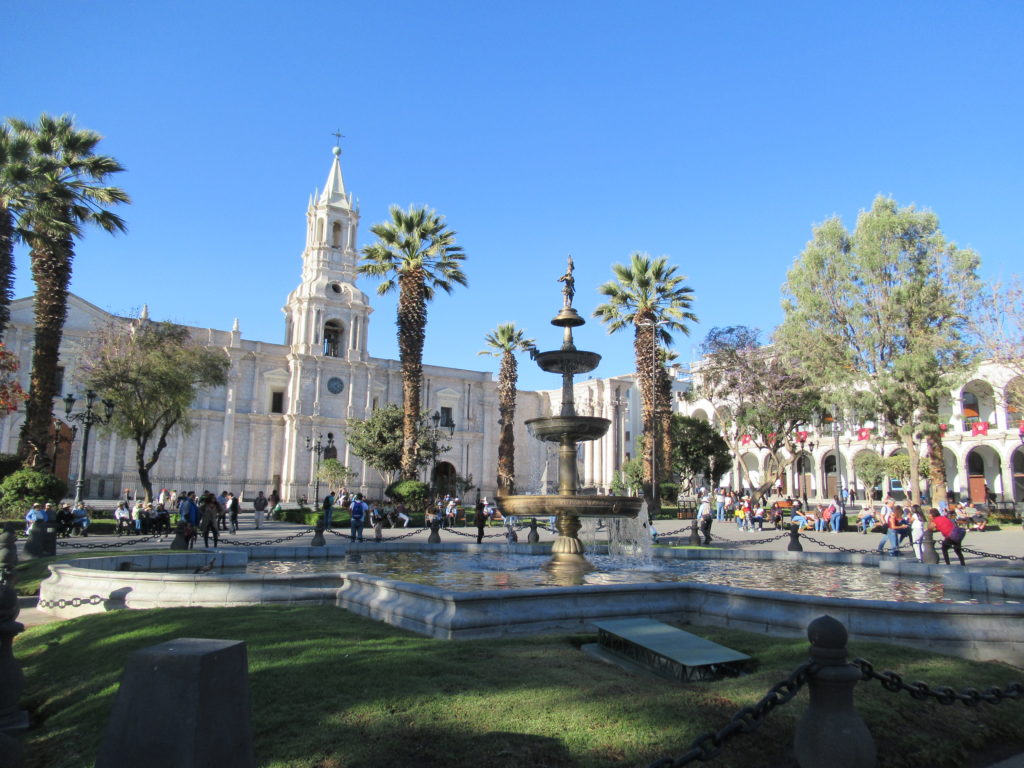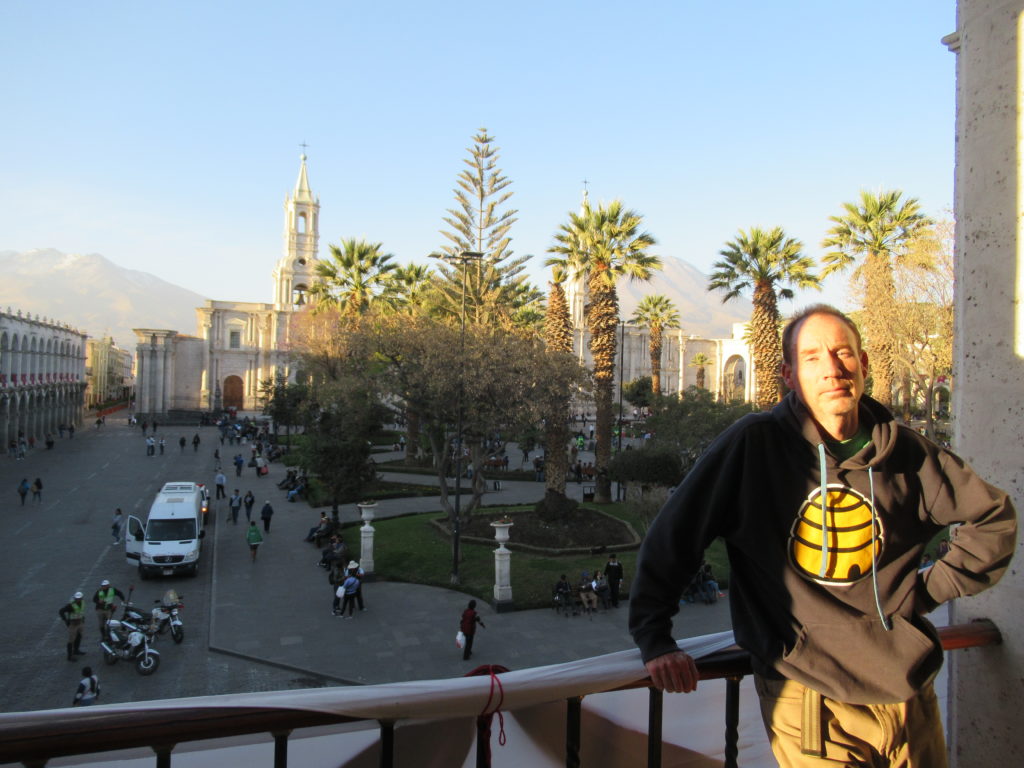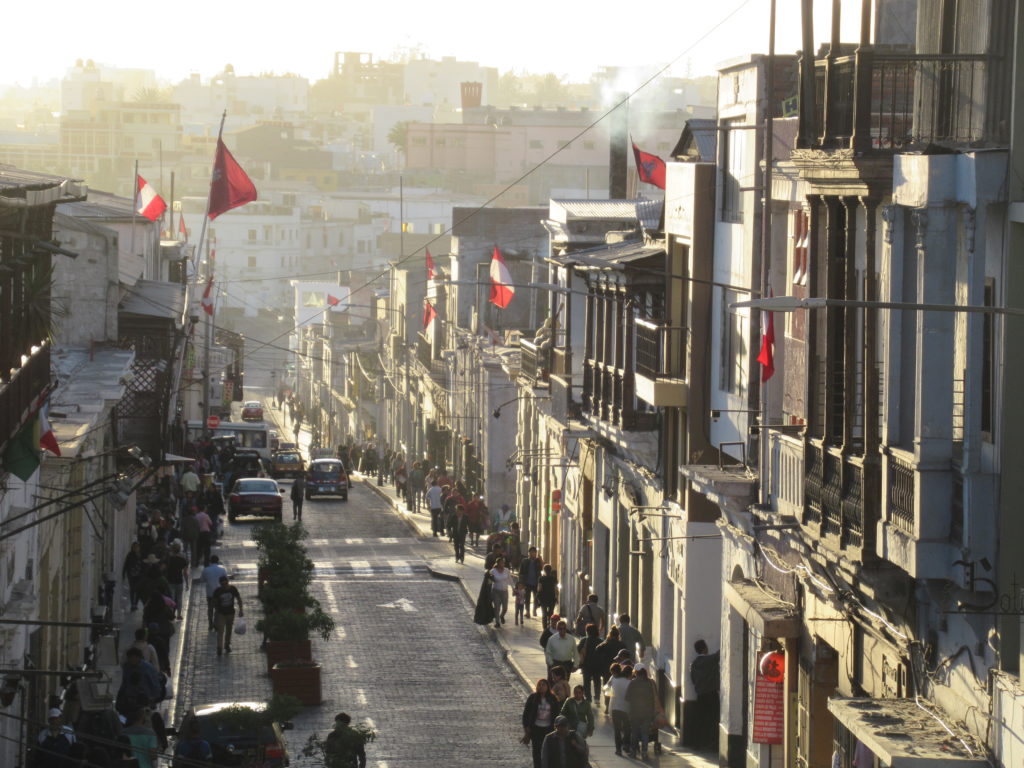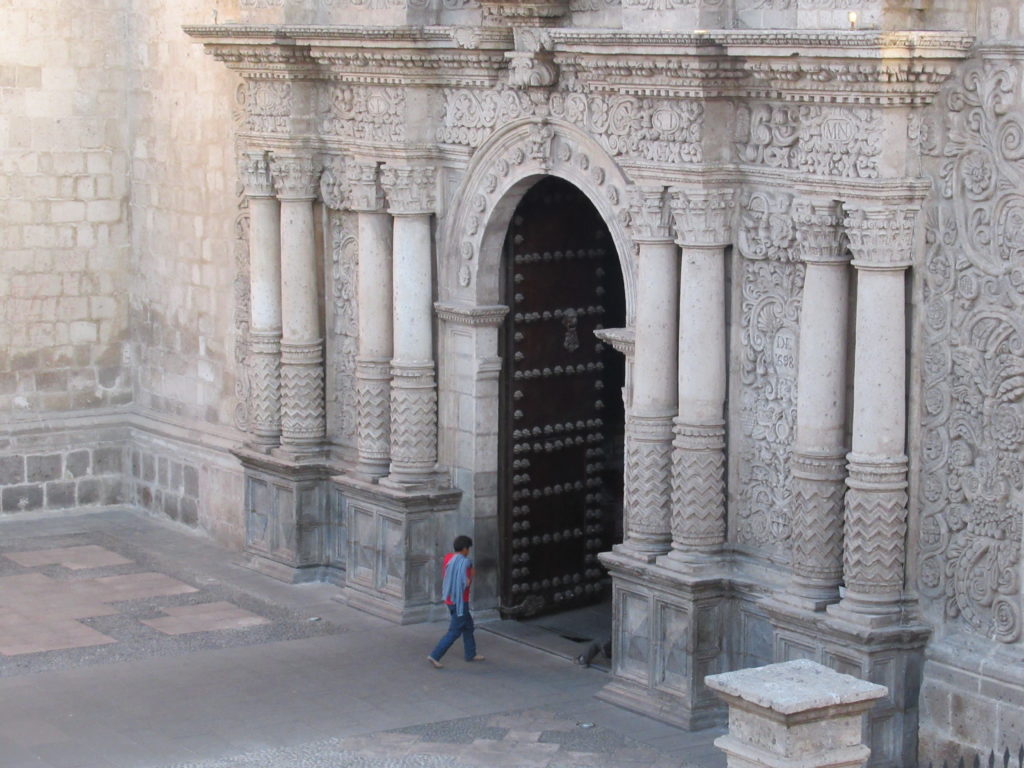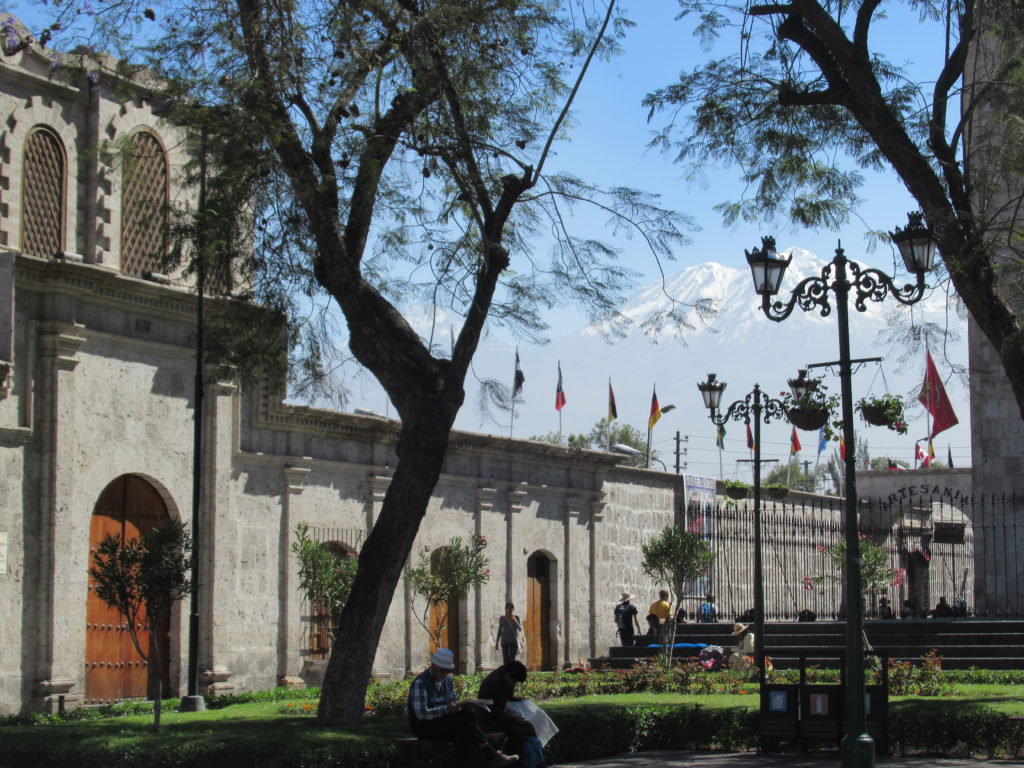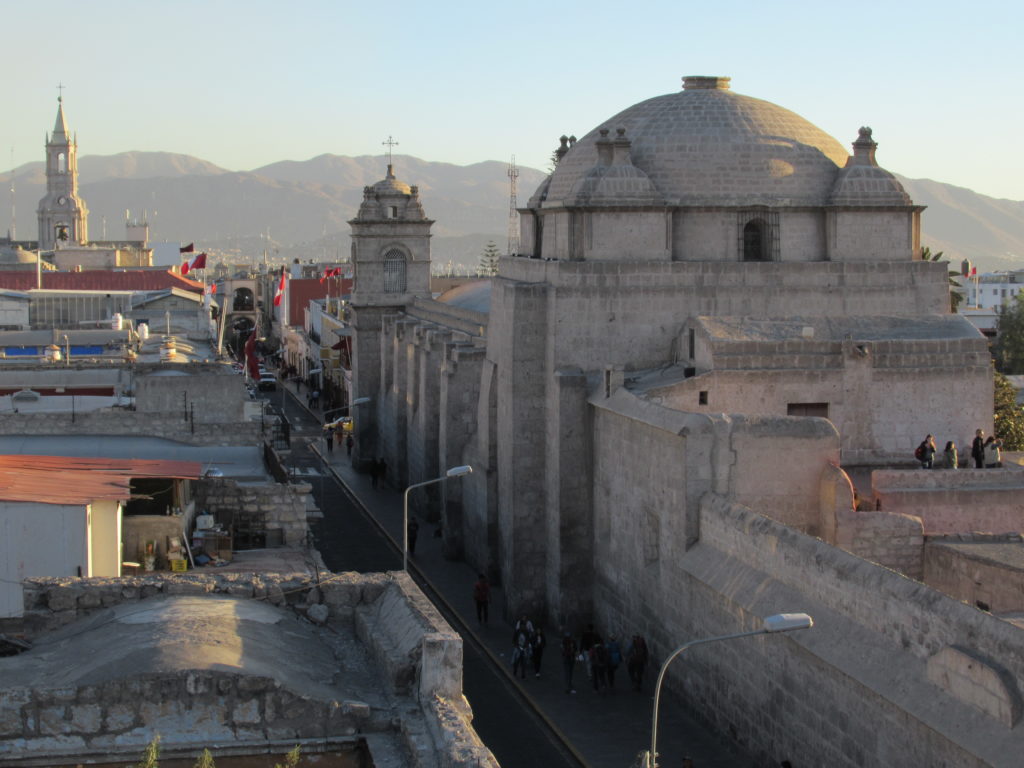 While in Arequipa we took a stroll to the Mirador de Yanahuara (Yanahuara viewpoint),  and having read reviews I was expecting to see Arequipa with a picture perfect volcano backdrop…. It was a pleasant enough stroll to the viewpoint through a couple of new neighbourhoods, but the view wasn't quite as we expected… and as it's all about expectations, I was left feeling a little disappointed…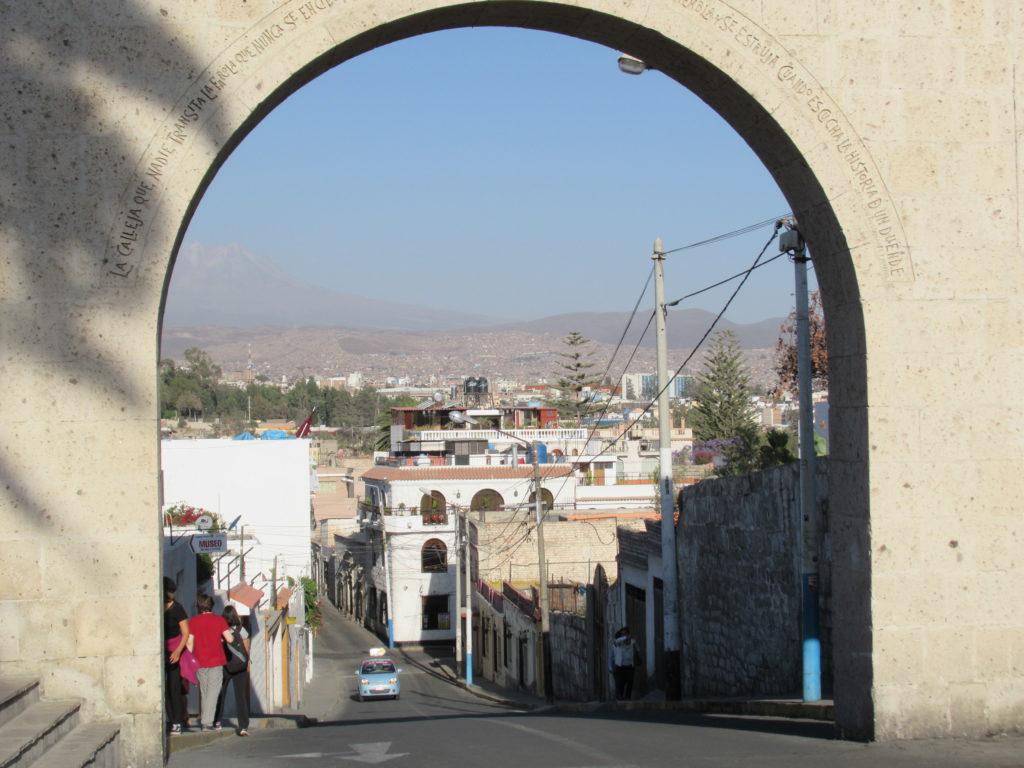 As the second largest city in Peru, Arequipa is a great place to try all things Peruvian 🙂 The market (there are several) is a great place to start as it has EVERYTHING – well, in so much as, if it's not available in the market then you might as well give up and wait till you leave Peru to buy it! UNLESS it's something that's available in other parts of Peru… then it MIGHT be worth not giving up just because you don't find it at the market…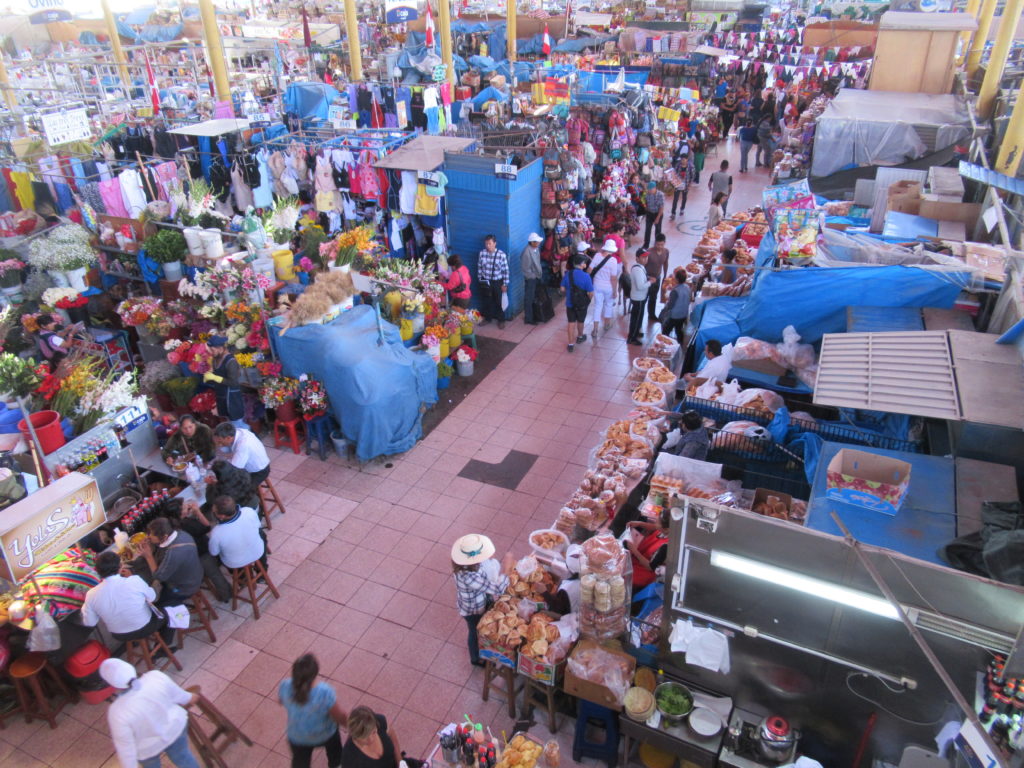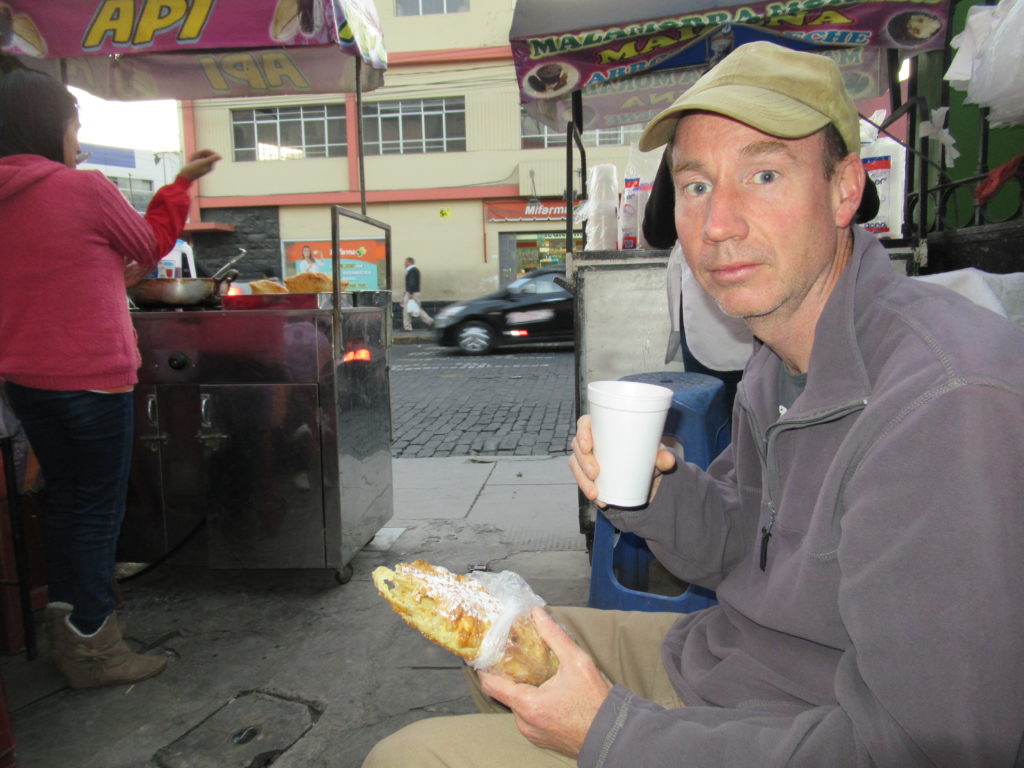 Arequipa also has its own speciality – Queso Helado – or in English, 'cheese ice-cream'… I'm not sure how it got the name as there's NO cheese at all in Queso Helado… Queso Helado is made with three types of milk, (normal, evaporated and condensed) cinnamon, cloves, vanilla, coconut and other stuff! There is no shortage of it in Arequipa – it's sold everywhere 🙂 AND it's DELICIOUS 🙂 🙂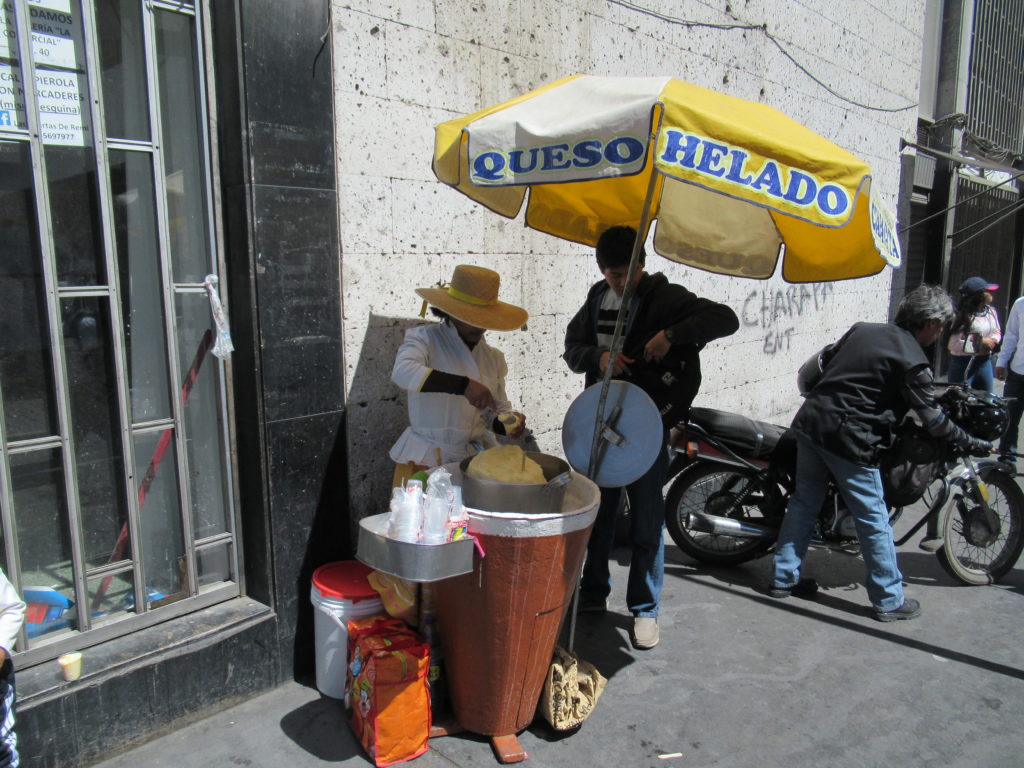 In addition to 'cheese' ice cream, we also discovered pisco sour ice cream…  unlike cheese ice cream which contains no cheese, this ice cream really DOES contain pisco… it was soooo good… but unfortunately we only got to eat it once as the gelato place selling it had very sporadic hours and rarely seemed to be open 🙁 🙁
Arequipa also had its fair share of craft beer… We visited Chelawasi Public House to partake in the Peruvian craft beer scene… being on a budget we shared a tasting paddle – which lasted nowhere near long enough – and while the Hazy Charlie IPA tickled our tastebuds, we resisted the temptation to linger for a drink of our own… it wasn't the right day to blow the budget!!!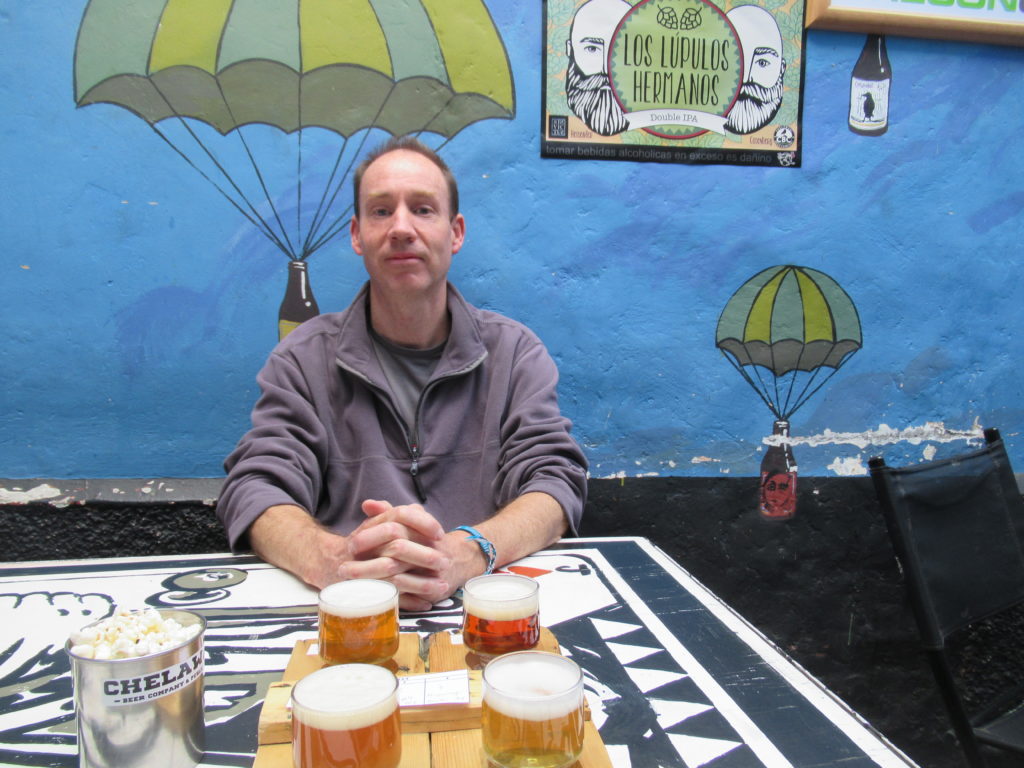 Probably the most famous place in Arequipa is the Monastery of Santa Catalina de Siena – this monastery, which was built in 1579, is pretty impressive and we enjoyed our visit 🙂 It's a pretty big monastery, which gives you an insight into how the nuns would have lived as you stroll through the cloisters and the nuns living quarters…
There are still nuns living in the monastery today – but the area where they live is off-limits to the public!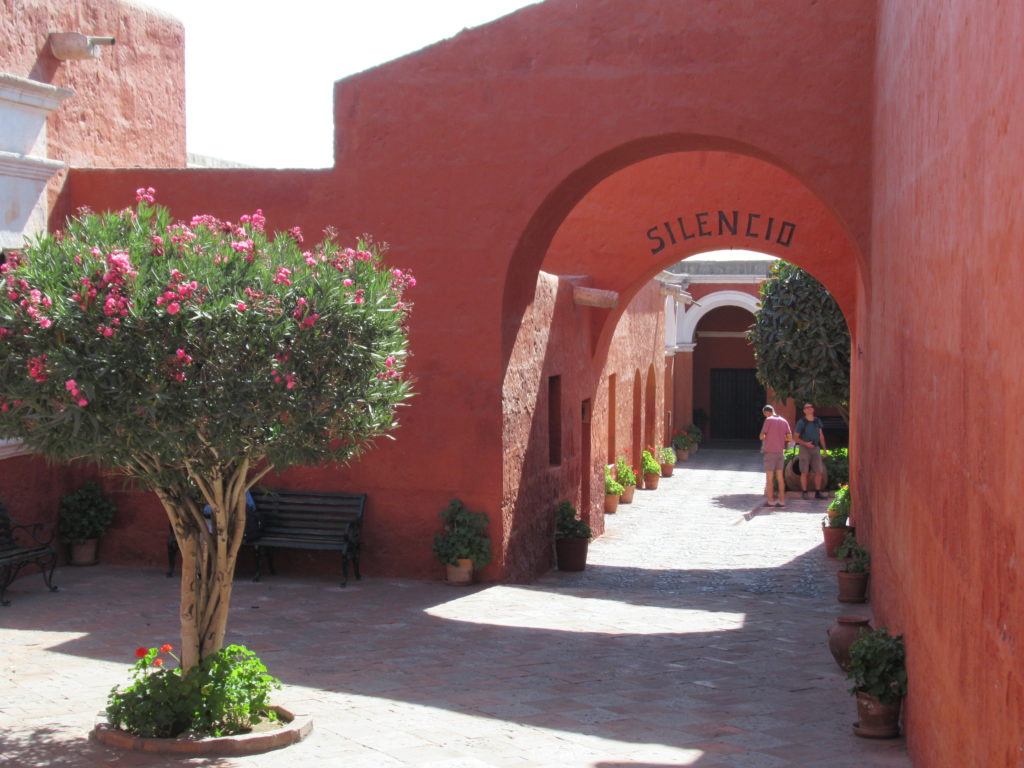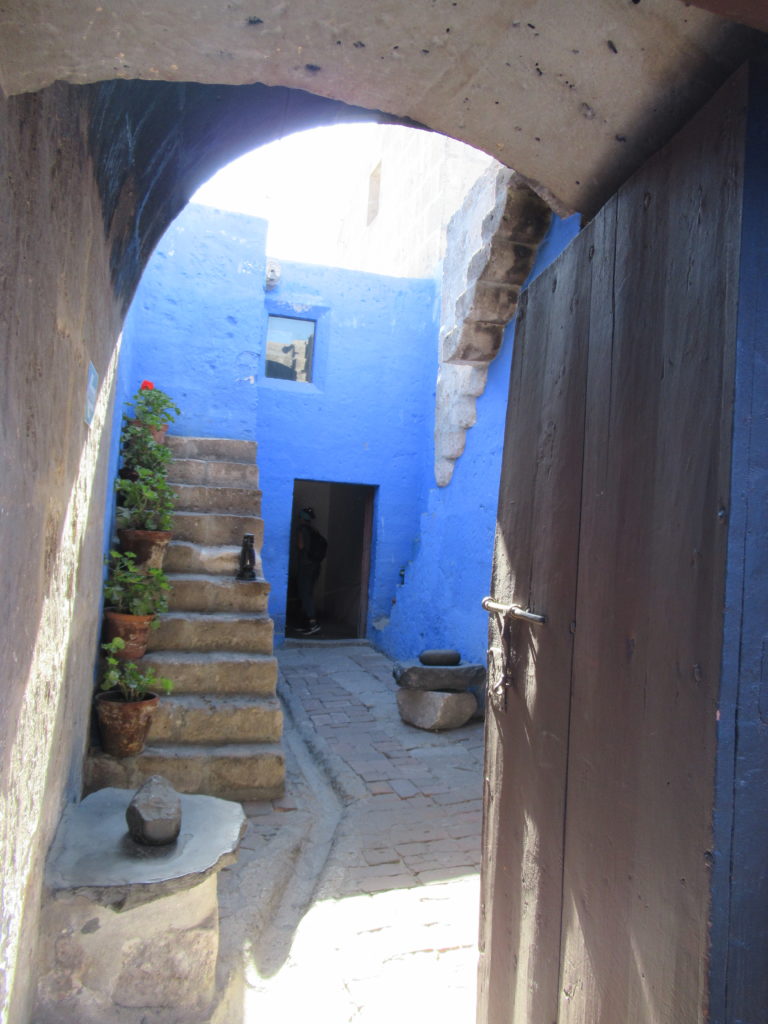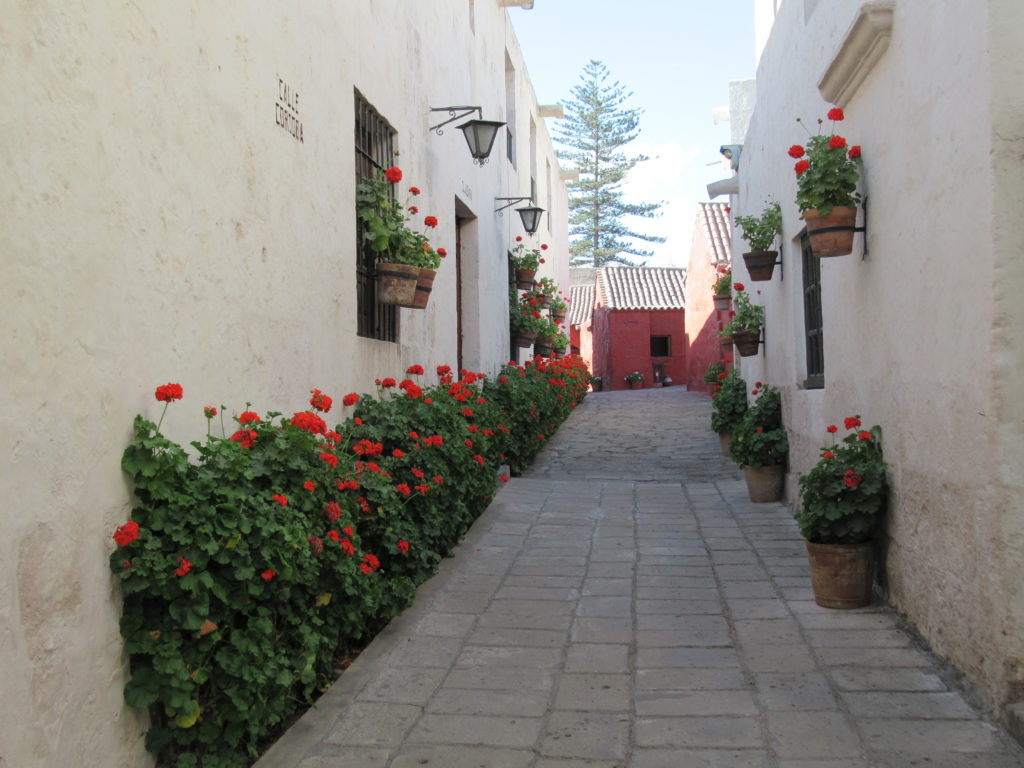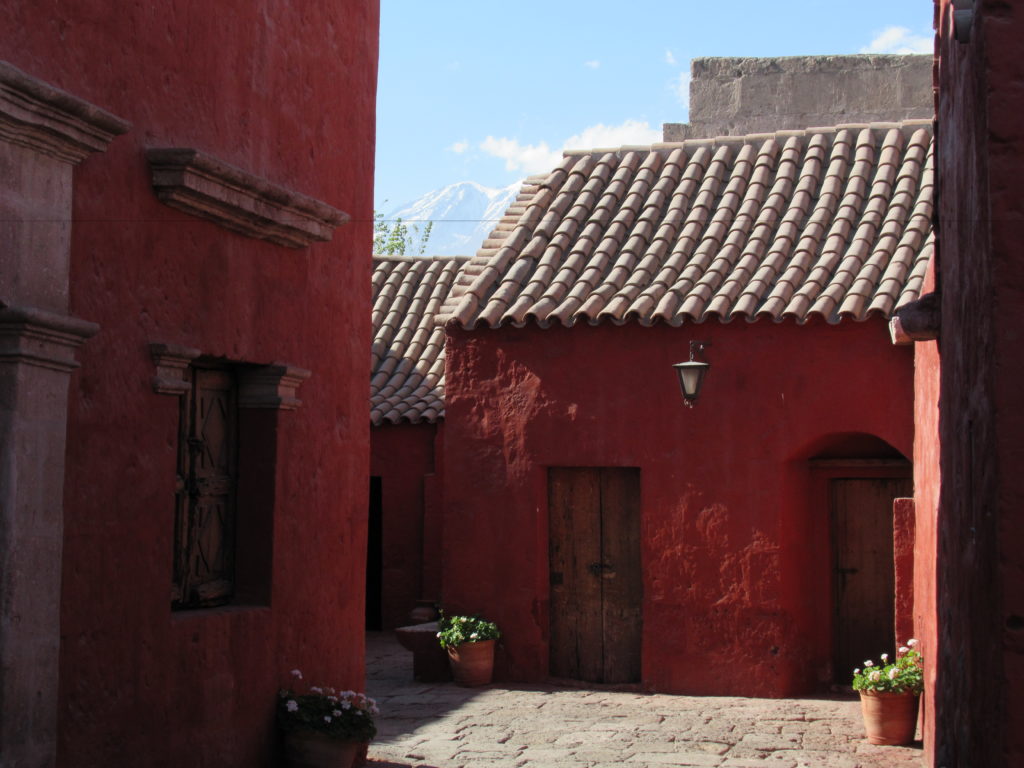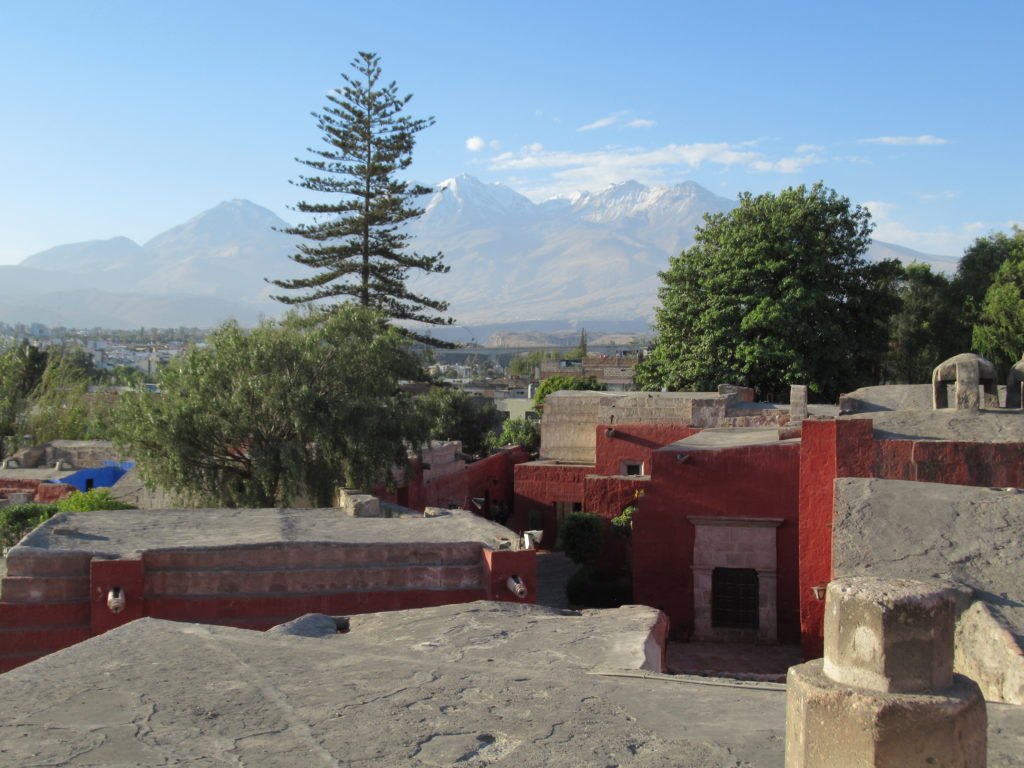 Twelve days in Arequipa went pretty fast, and we left feeling like we hadn't really caught up and that our clothes were still filthy (I don't think our clothes will ever get over the La Senda Verde experience!?!) – BUT we were looking forward to seeing what else Peru had to offer…