Cuenca is the third largest city in Ecuador, and appropriately was our third stop in Ecuador… this is however where the theme number three stops – unless you take into account that we stayed for six nights and three times two is six?!?! Okay so maybe I'm clutching at straws here…
Our hostal in Cuenca was perfectly located in the old historic centre – this was probably the only thing that was perfect about our acommodation, but hey, you can't have everything (especially when you pick the cheapest place in town…!)
The historic centre of Cuenca is a UNESCO world heritage site, and it's really easy to see why – it's a city that is full of old narrow streets and colonial buildings that are really quite charming. So much so, we spent quite a lot of time just strolling around the streets of the old town looking at the buildings… and churches… I've read that there are FIFTY-TWO churches in Cuenca – I don't think we saw all 52 of them, BUT we saw quite a few 😉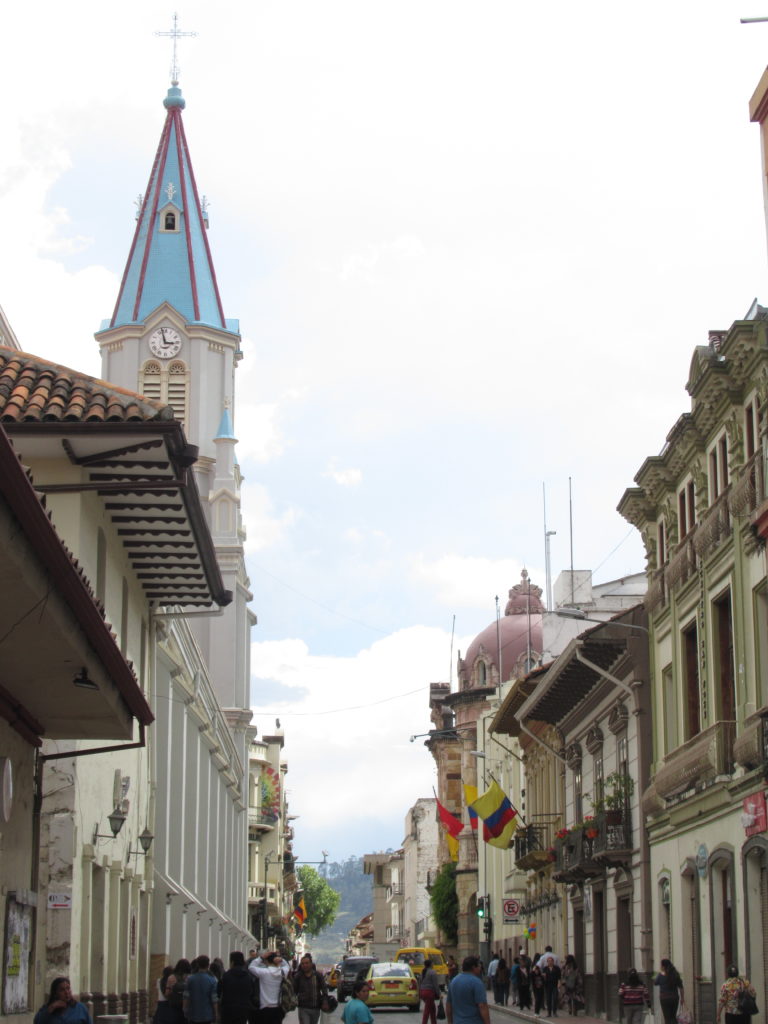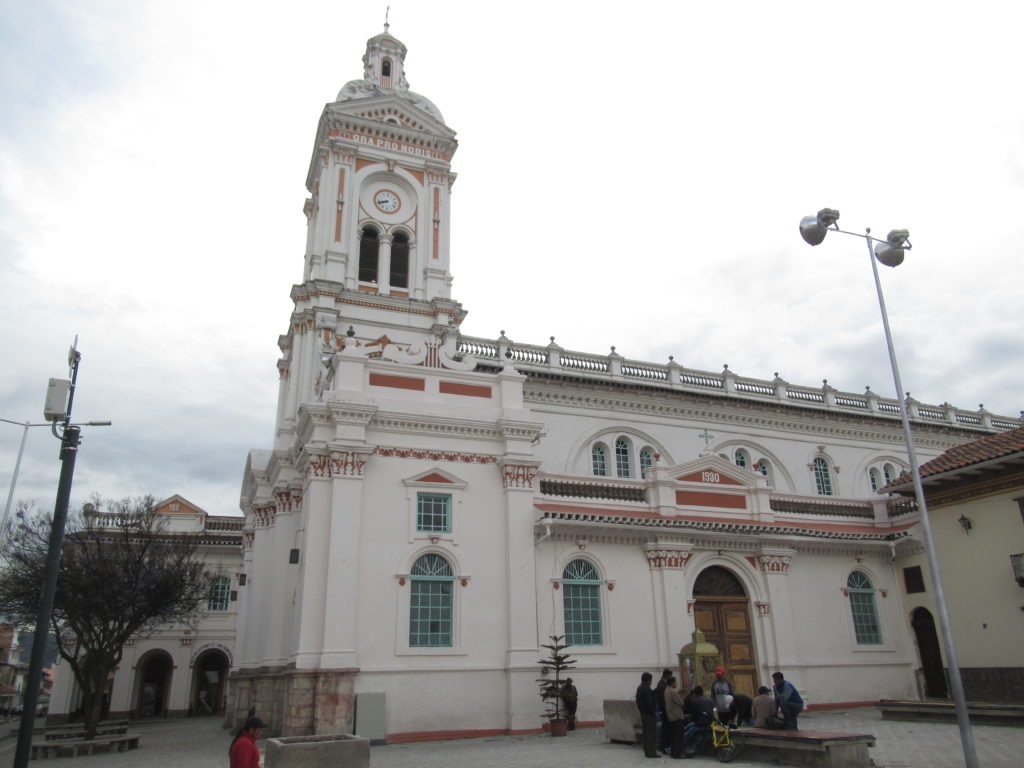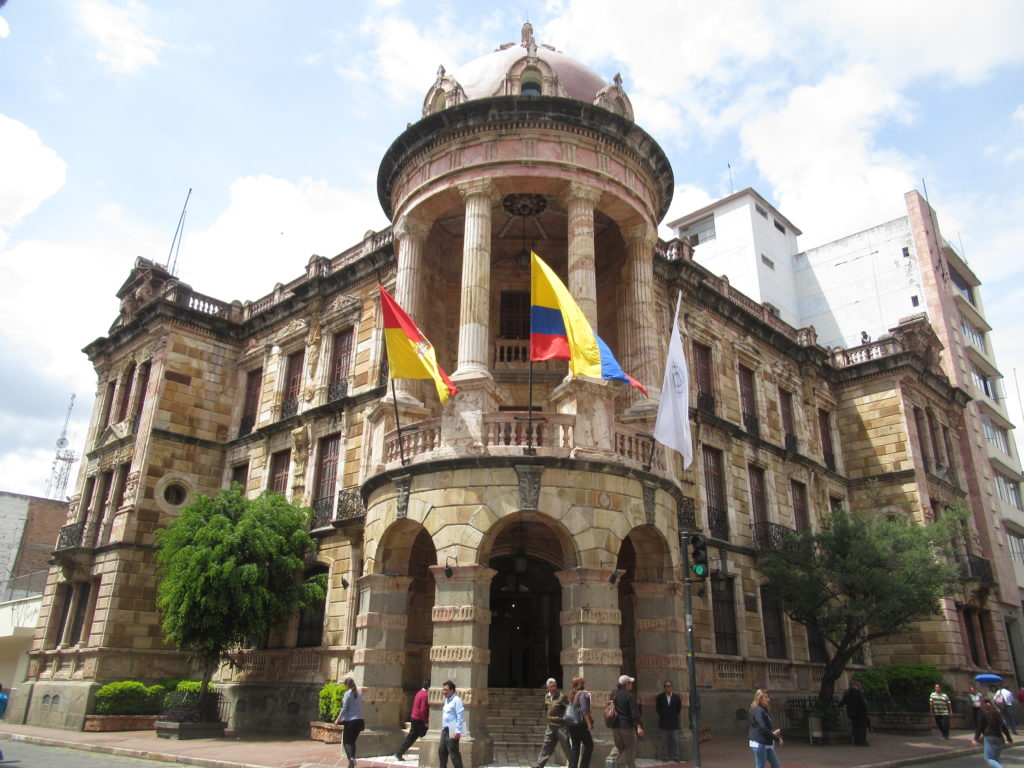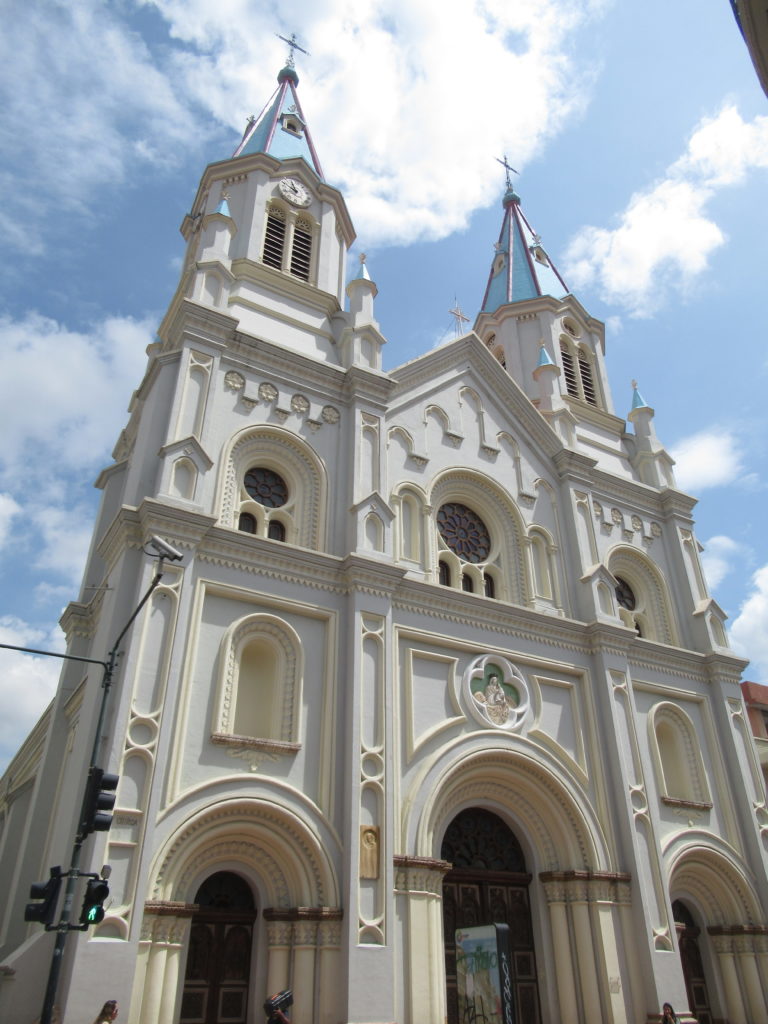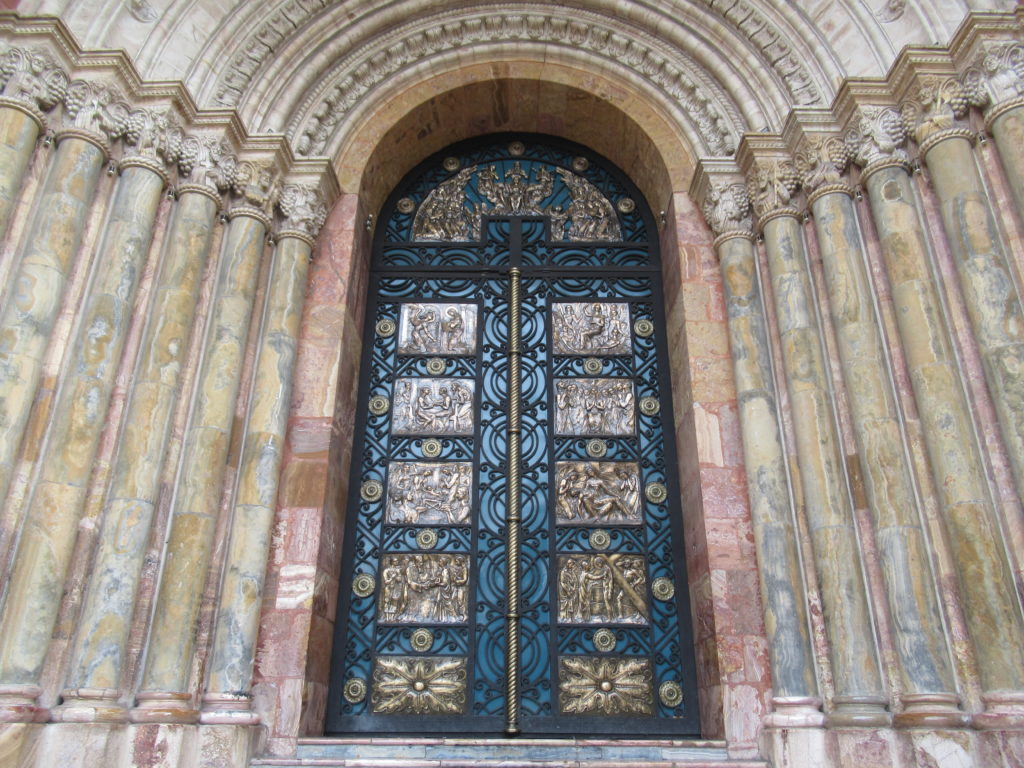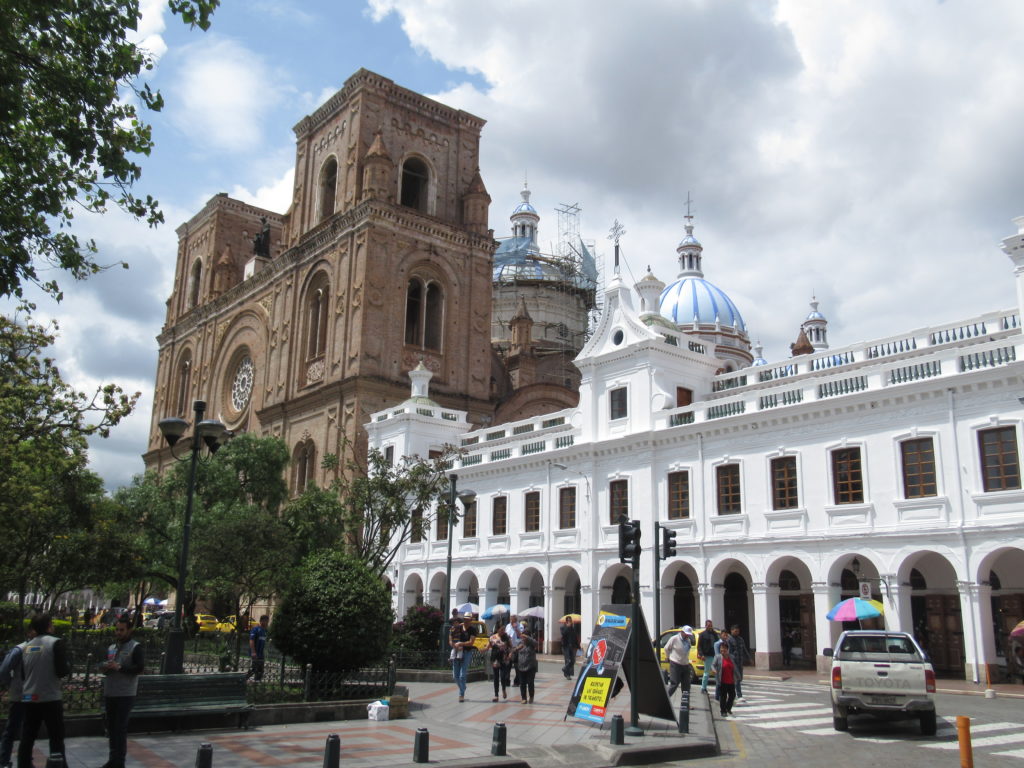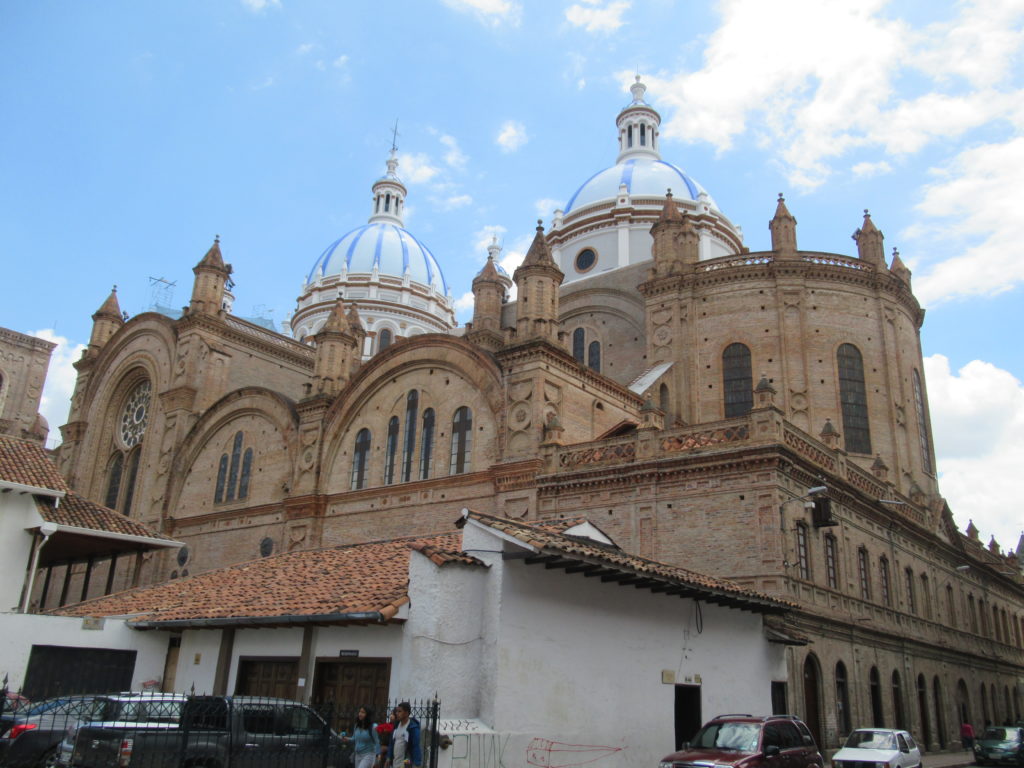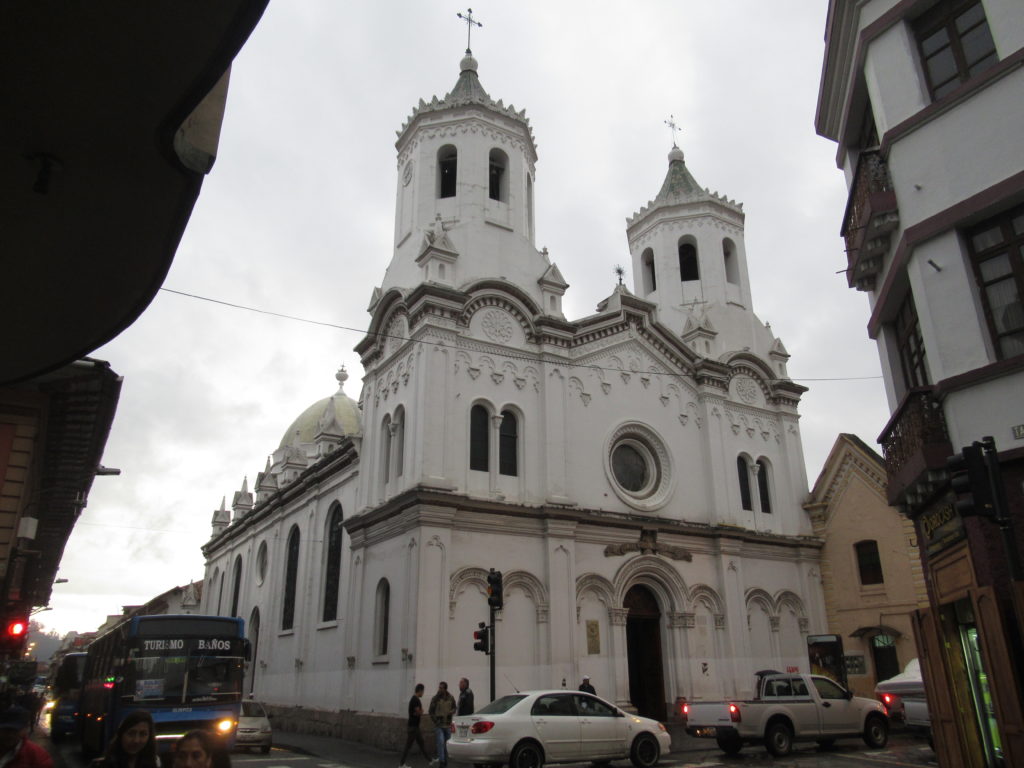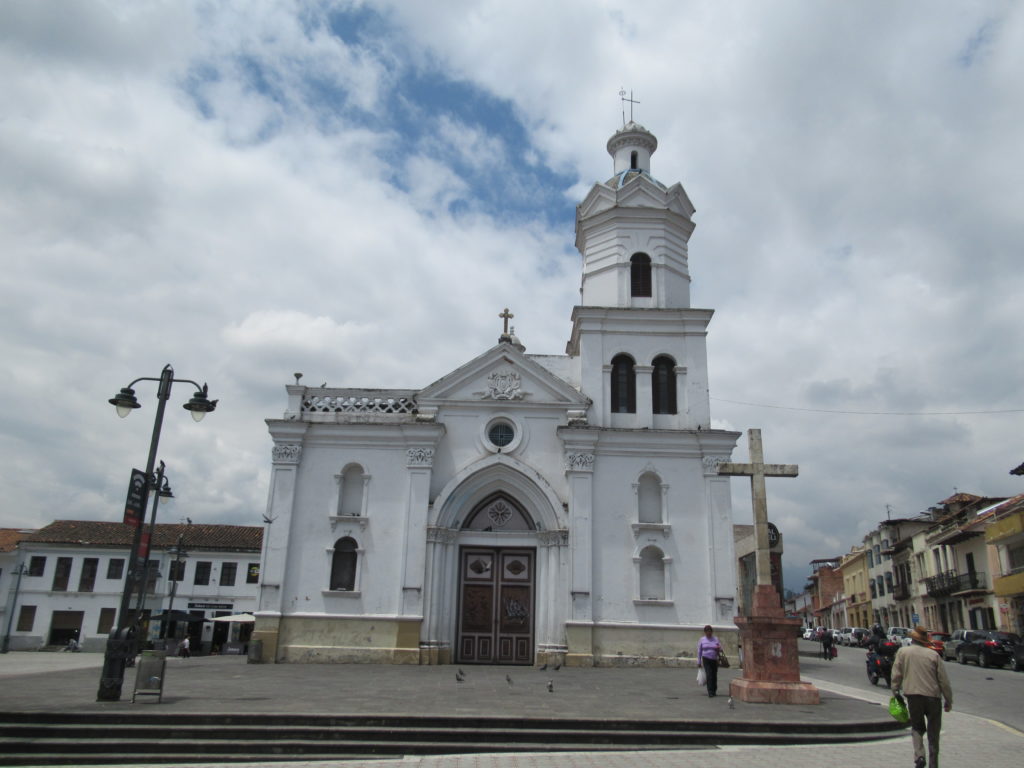 The Río Tomebamba is also worthy of a mention 🙂 – we enjoyed our stroll along its banks.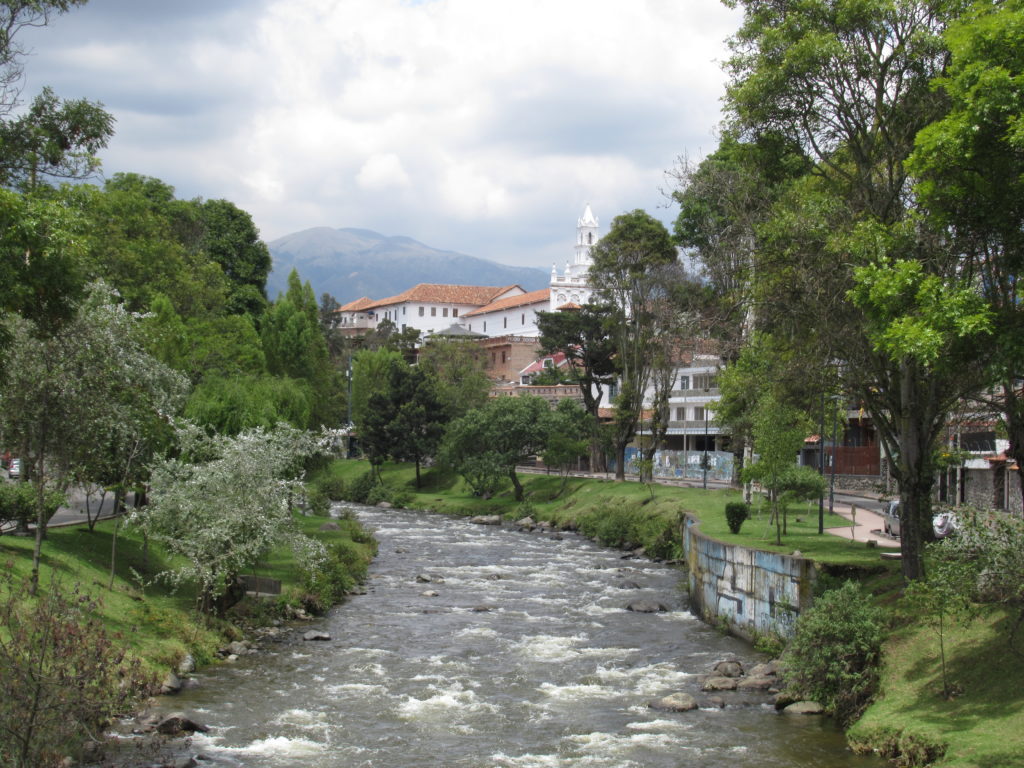 We visited the Pumpapungo Museum as well during our time in Cuenca… the museum itself focuses on the indigenous people of Ecuador, however the grounds are the ruins of an ancient Inca site. While it was a pretty interesting museum, given all the Inca ruins that we'd seen in Peru, it couldn't really compete…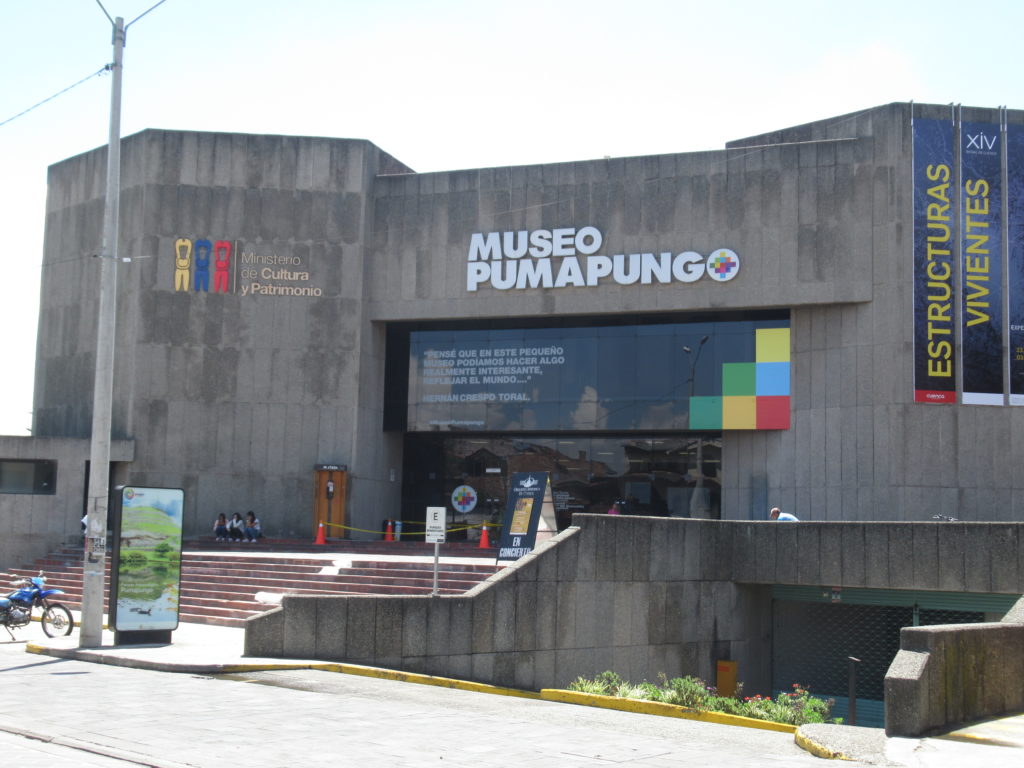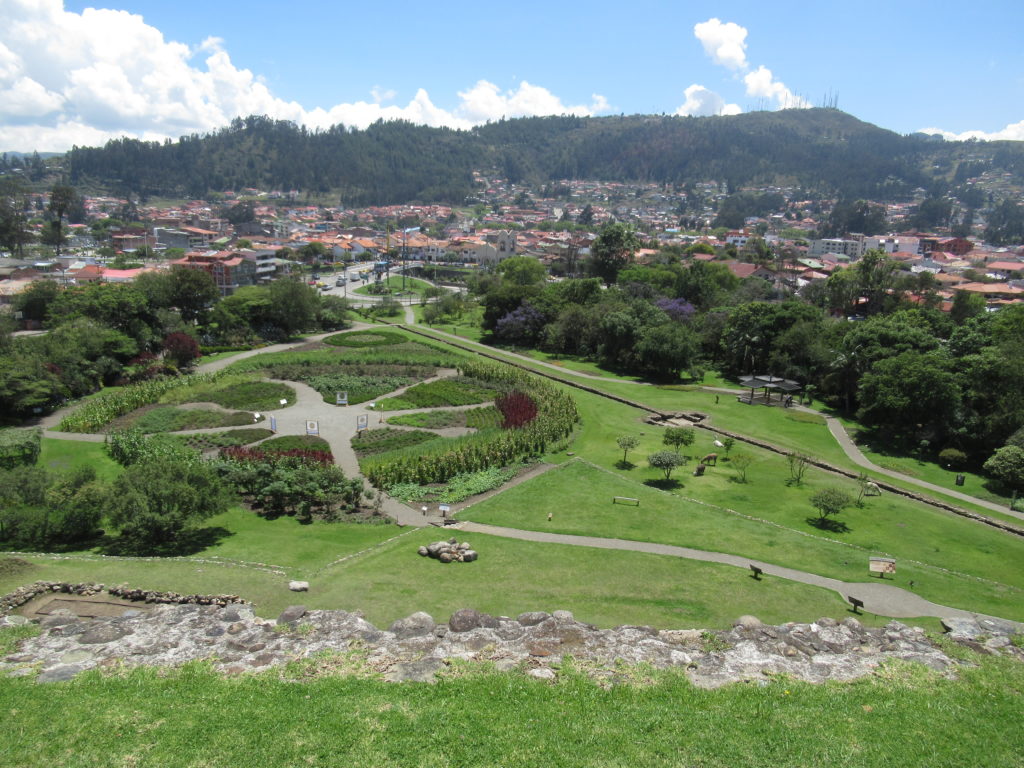 For me, one of the best things that we did while in Cuenca – was climb to the top of the Catedral de la Inmaculada Concepción de Cuenca… the cathedral sits on the main square and the view from the top was awesome 🙂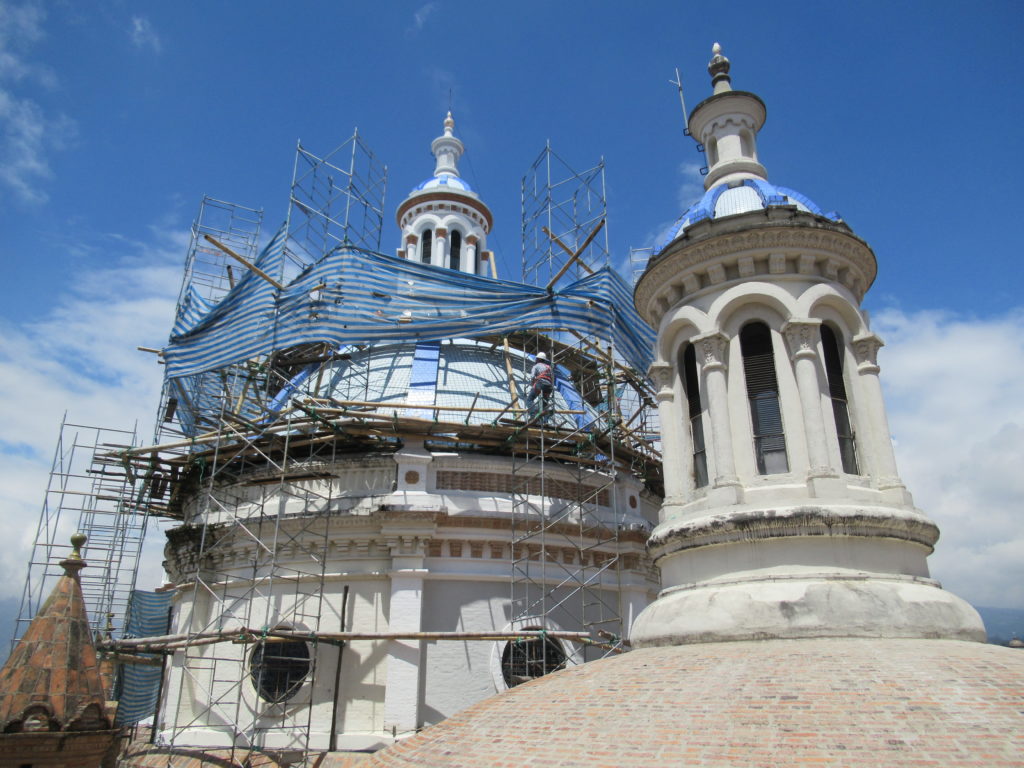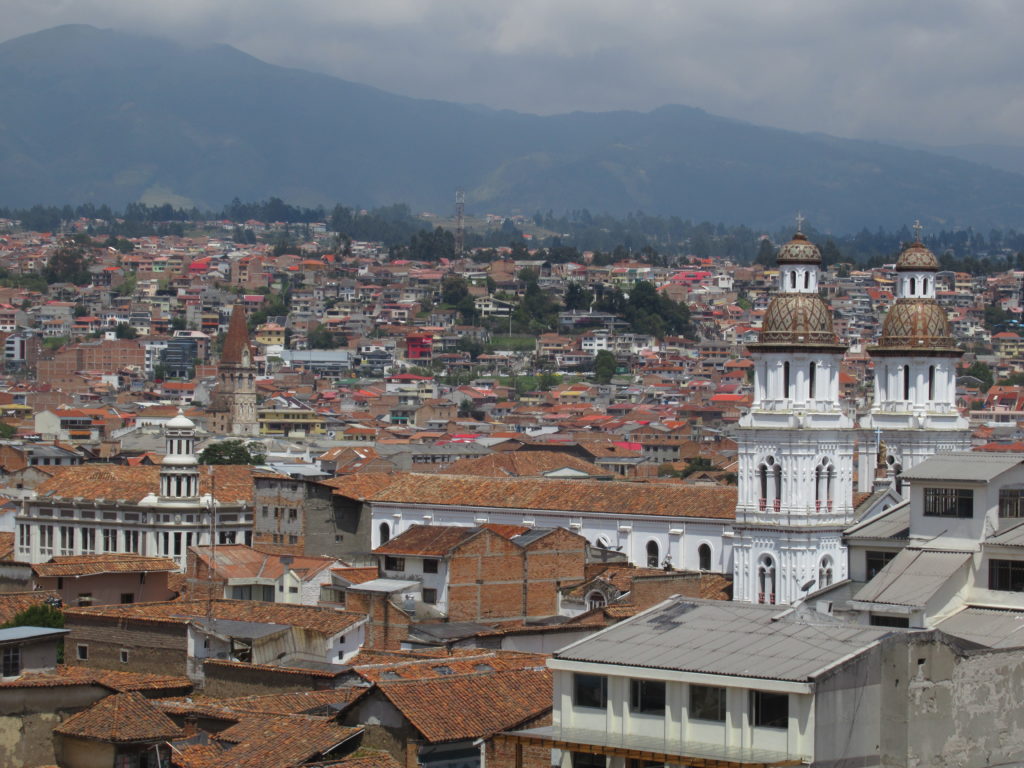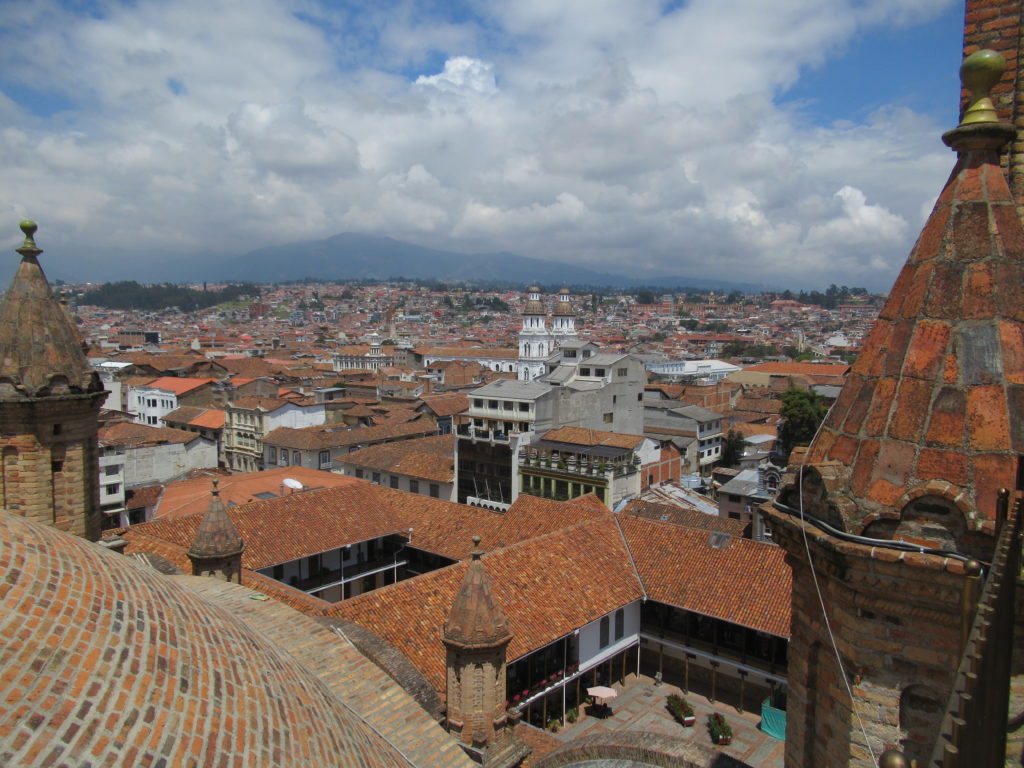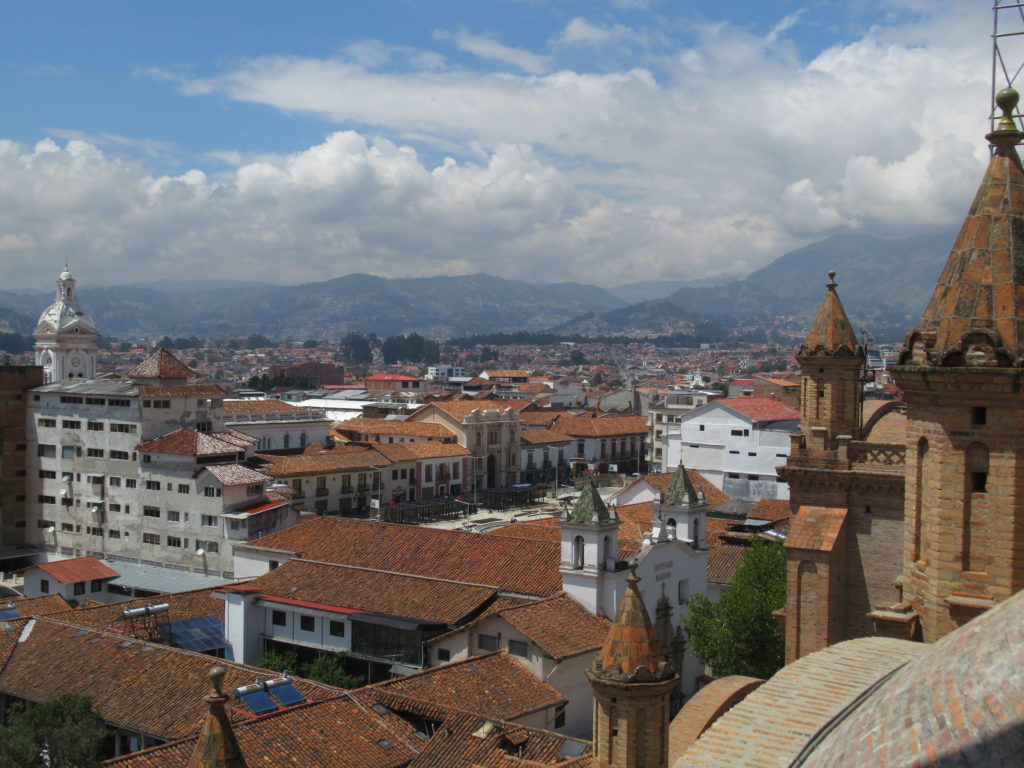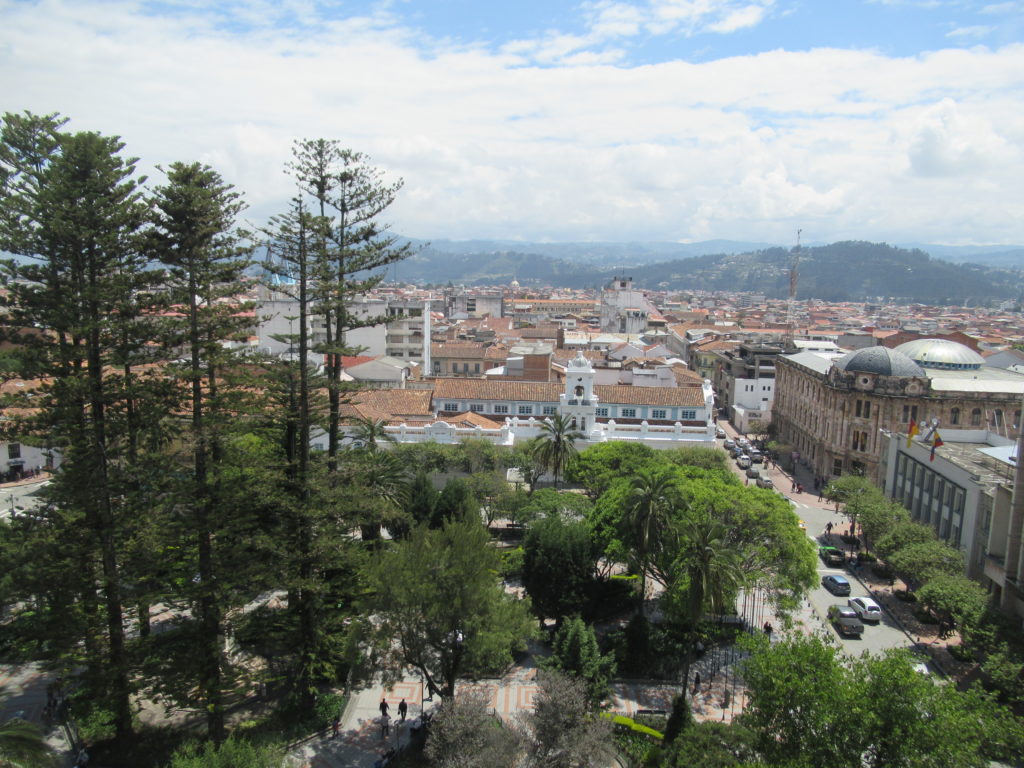 When we weren't sightseeing we were mainly eating and drinking… okay slight exaggeration – BUT we did make sure that we made the most of being in a big city which had everything… from local specialities to tantalising foreign menus…
Our visit to Cuenca's first microbrewery – La Compañia – was a success! We only had a small amber ale… but the taste was spot on, and when a 'small' beer is served as a 500ml measure it doesn't feel that small! 🙂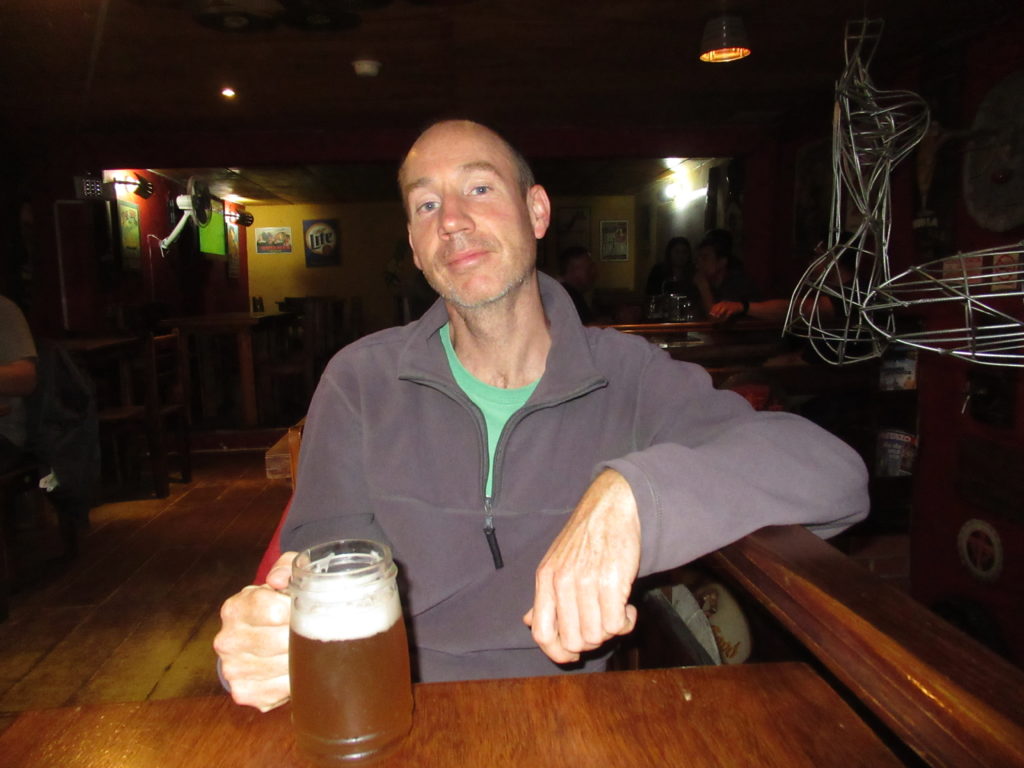 We loved the craft beer, but we weren't such big fans of espumilla – an Ecuadorian snack that is popular in Cuenca… it might have looked like an ice-cream, but it was not… espumilla is basically meringue in an ice-cream cone and is sold everywhere in Cuenca! It was a bit too sickly sweet for us…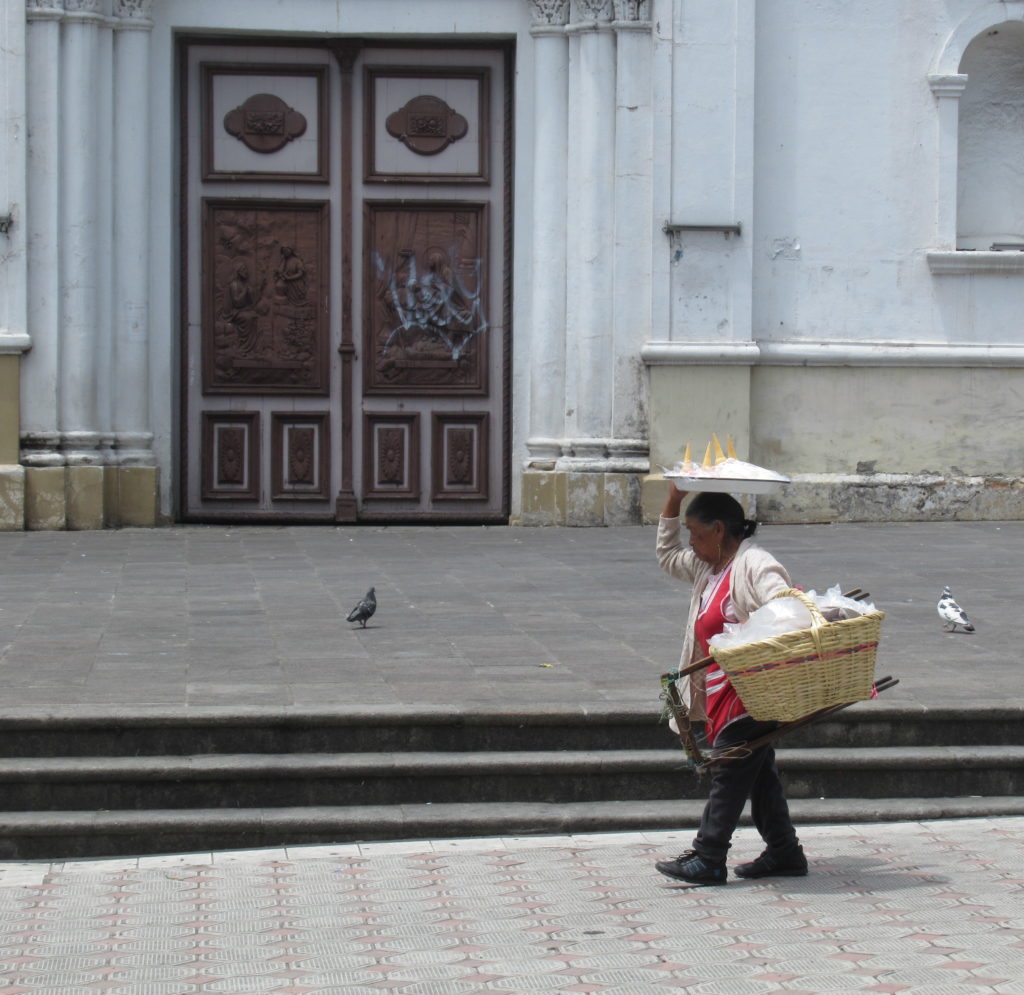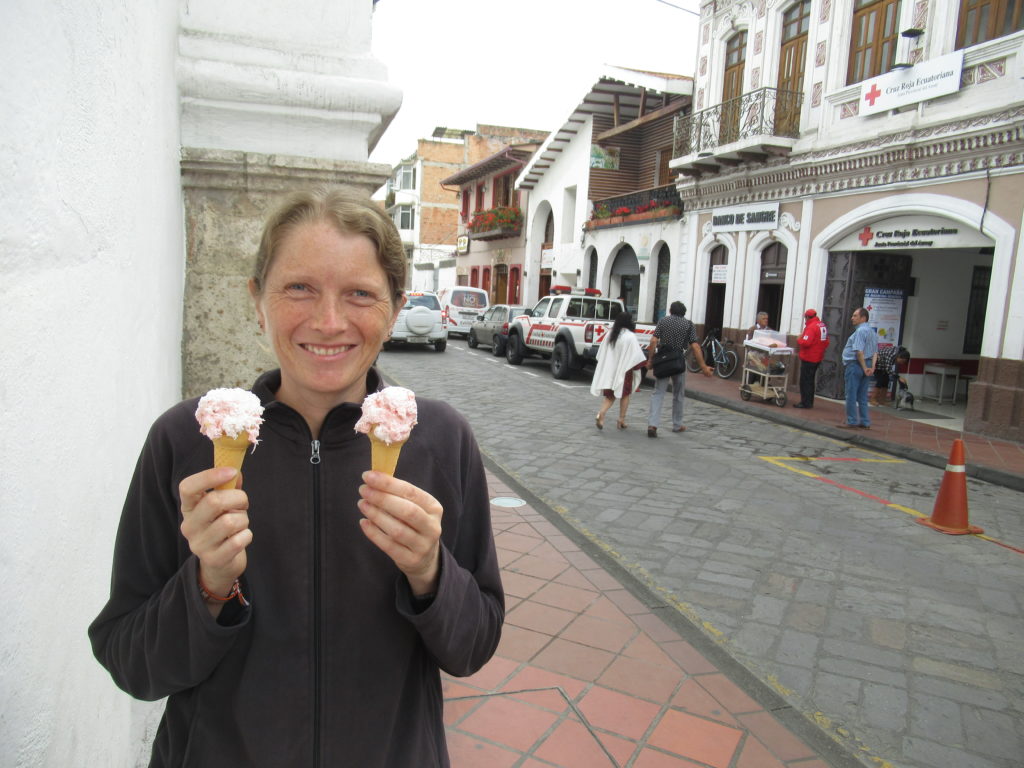 Indian… anyone who knows us well will know that we love Indian food… on our first night in Cuenca – after a long bus ride – we decided to treat ourselves… vegetable jalfrezi and naan… we were excited… well until three sauces appeared on the table – ketchup, mayo and mustard!!! Ummmm… What can I say – the naan was good… the jalfrezi… well at least it helped me towards my 5 a day!!!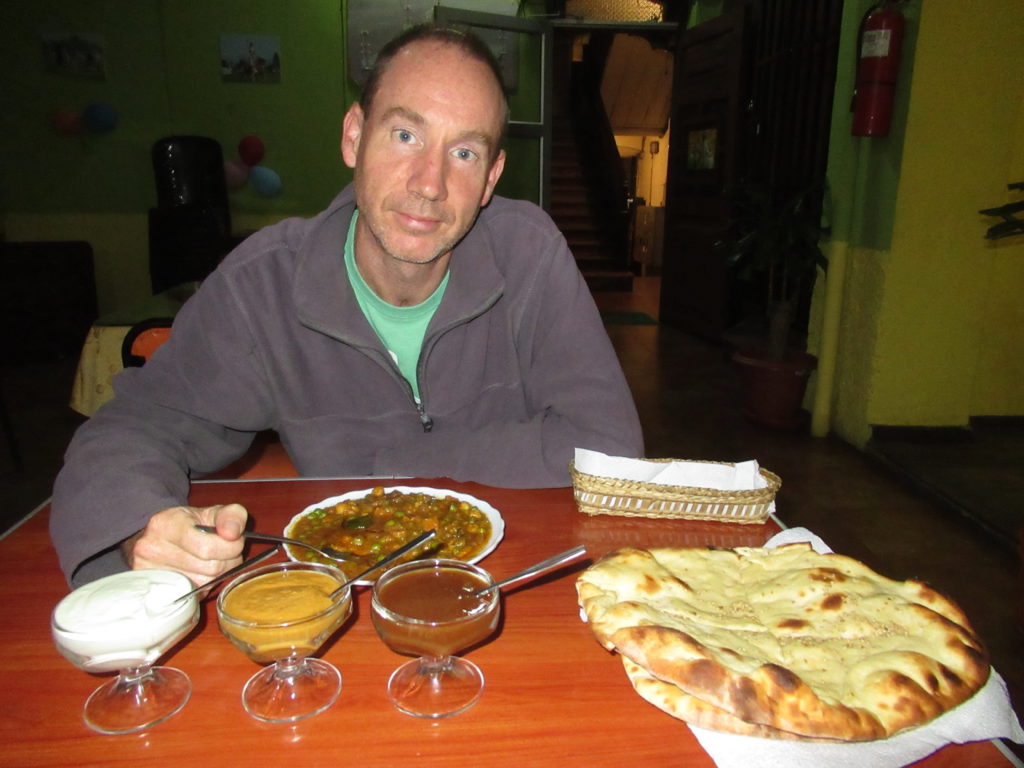 As there are heaps of foreigners in Cuenca – there are also heaps of places serving non-Ecuadorian food… we found a small place by the river that ended up being run by an Iranian dude – the food was awesome and we left much happier than we left the Indian!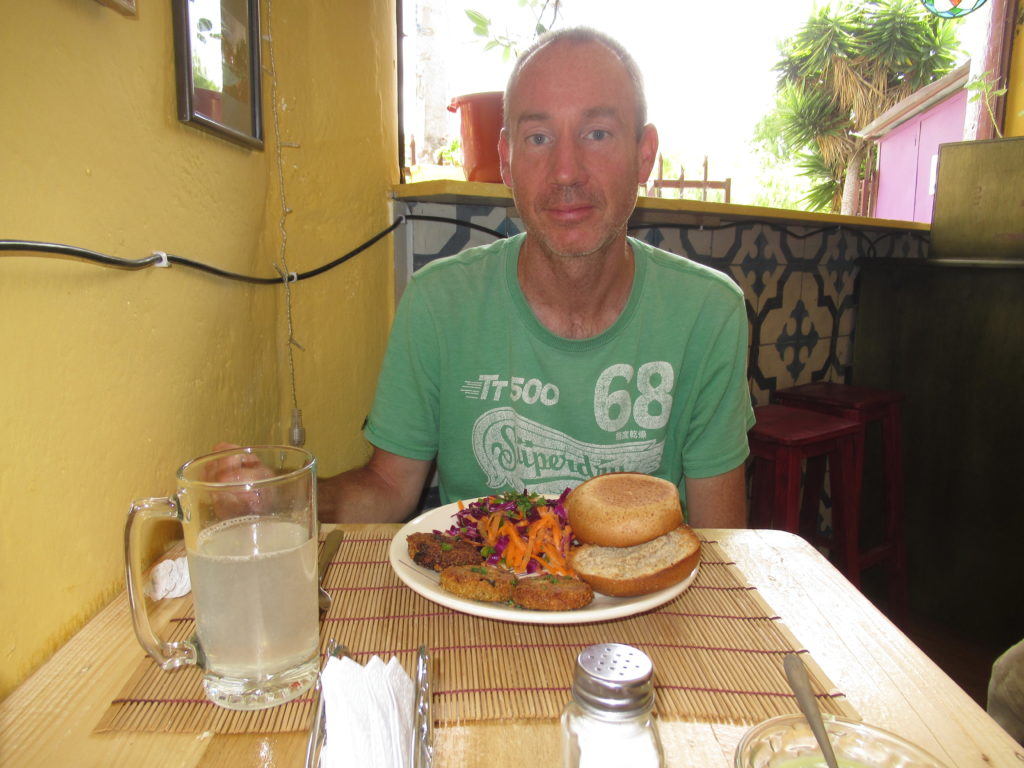 And finally… sweet treats! Cuenca is famous for its sweets, so we bought a selection and tried them a few at a time… please note that although Ecuador is famous for serving cuy (guinea pig), these are the only two guinea pigs that we were planning on eating during our time in the country!!!