From April 2018 we'd been watching on – as had much of the world – trying to work out what was happening in Nicaragua… there seemed to be a lot of unrest and as the months went by the number of protests increased, as did road blockades, and do not travel warnings from Government travel advice websites..
We started to plan our 'hop' over Nicaragua… yes, we were prepared to break the long overland travel and take a flight… what choice did we have?
However, good news arrived – luckily for us – before we booked a flight!!! The travel advice had moved… no longer was it 'do not travel', it was safe to go as long as you exercised caution – woo hoo… only problem was – our trip was coming to an end and now we had to squeeze in an additional country!?!
Hey ho – Nicaragua – here we come! First stop Granada…
Granada is an old colonial town, which sits on a HUGE lake – Lake Nicaragua – which is in the fact the 20th biggest lake in the world! It's a very pretty town, with lots of old churches and colourful buildings… but it had a kind of forlorn feel to it. According to Carlos – the guy who owned the hostal we were staying in – the town of Granada used to be a bustling tourist town, but during the time we were there (April 2019) tourism was only at about 15% of what it had been previously… it was apparently increasing – but slowly…
We had two days to explore Granada…
On our first day, after breakfast we went out on a driving tour of Granada with Carlos and a couple of other guests that were also staying in the hostal. It was quite a squish in his car, but it was a really nice way to get our bearings and learn some of the history of the city.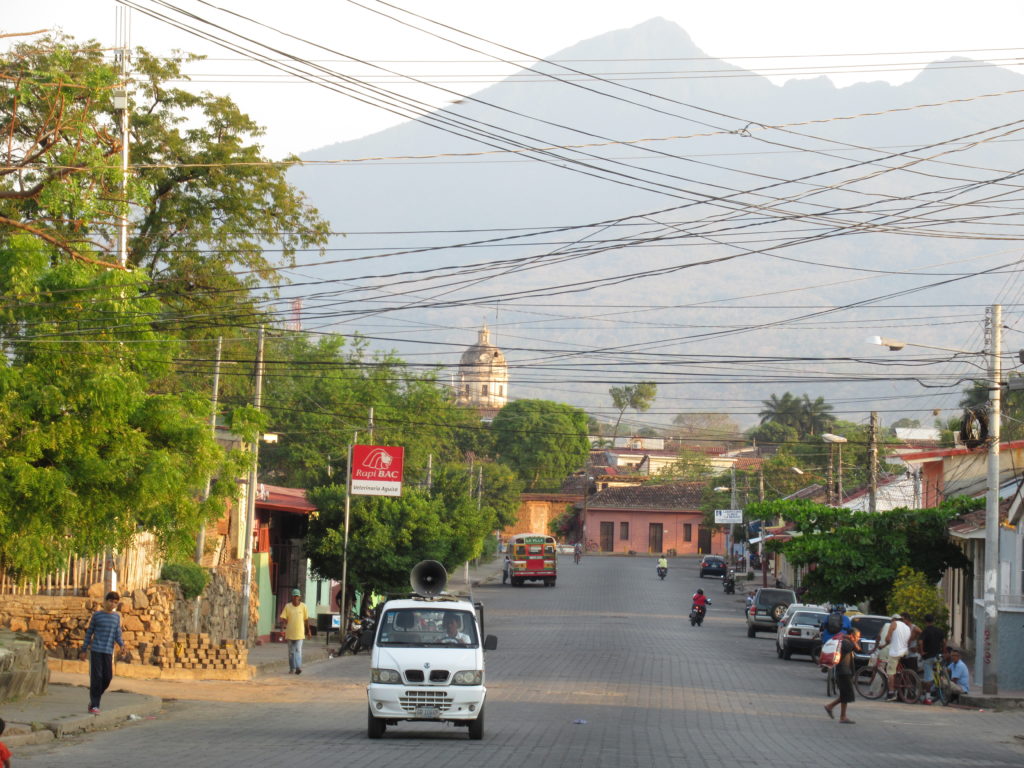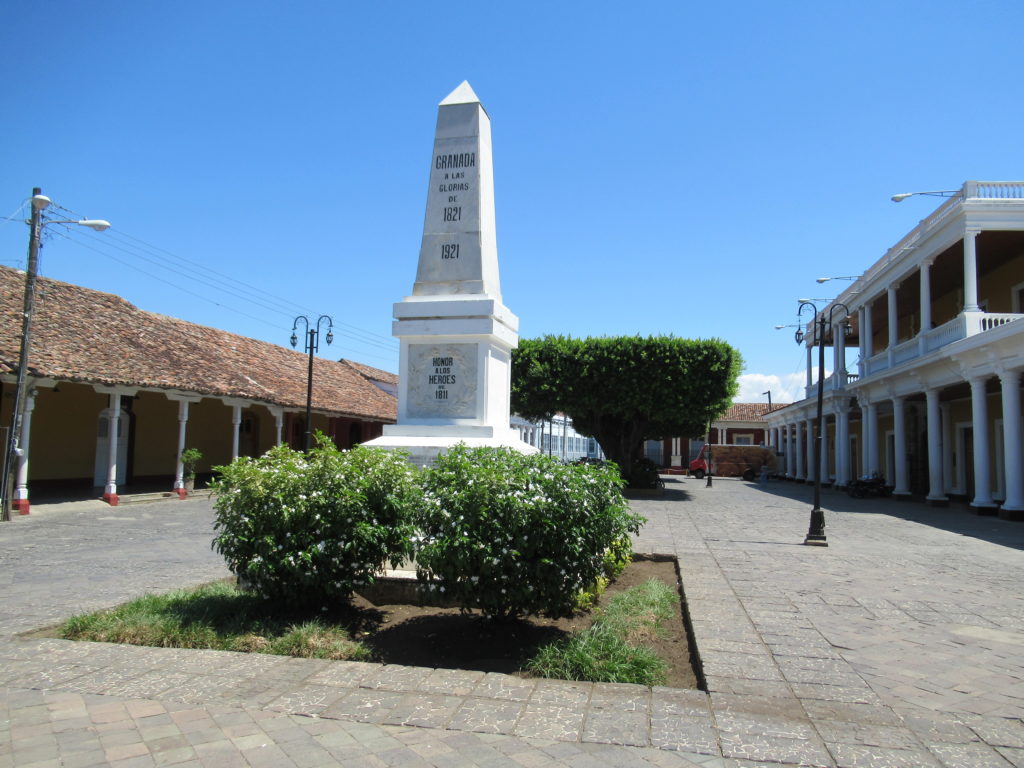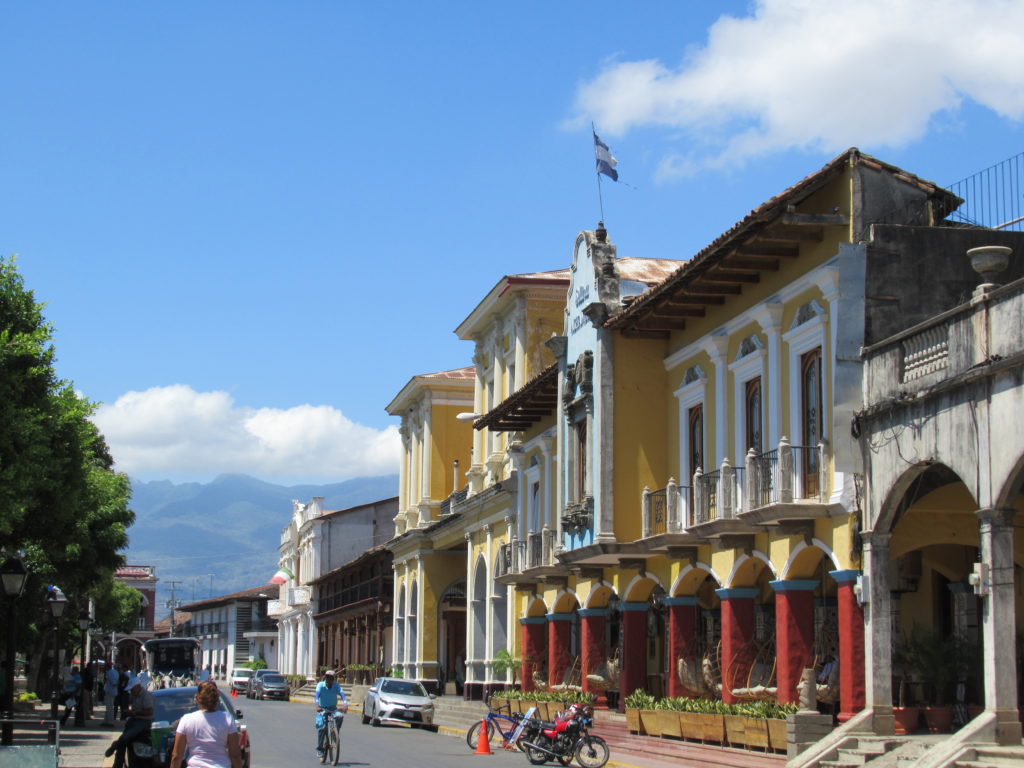 After our 'official' tour we decided to go out again and take a stroll to the lake… – a first for us both, as although PB had been in Granada before – just a mere 18 years ago – he hadn't seen the lake! I joked with him about how I wasn't sure how he'd missed it… to be honest it felt a bit like being by the sea!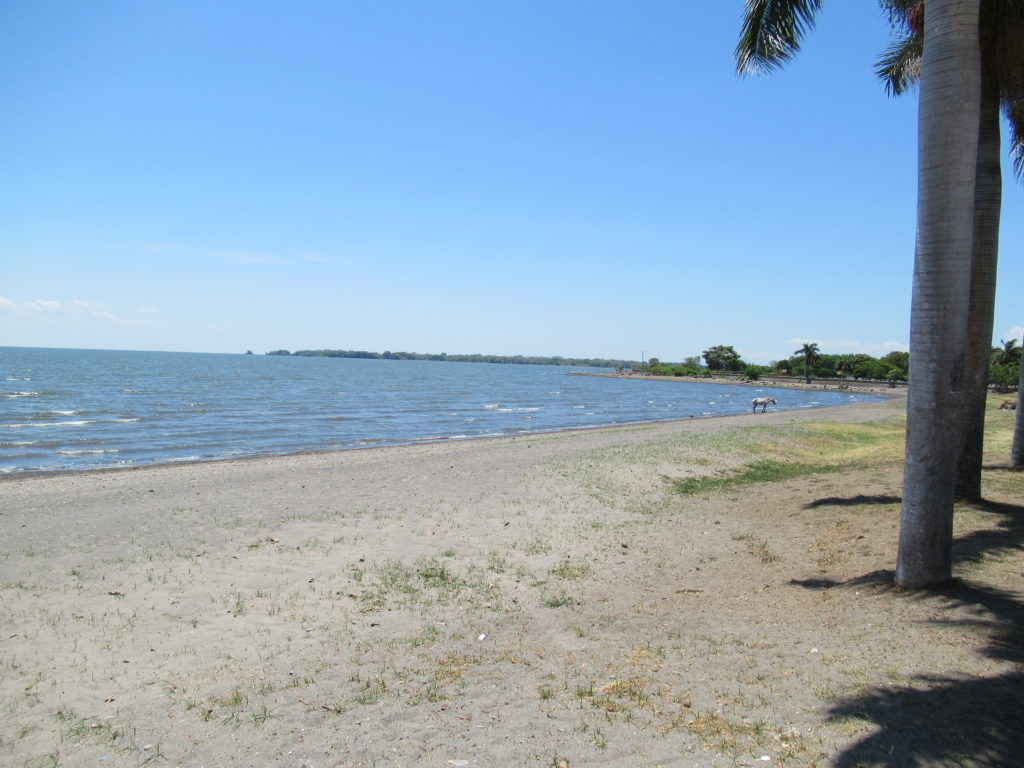 On the way to the lake we passed by the Iglesia de Guadaloupe – a really nice church set in a lovely quaint area full of small colourful houses.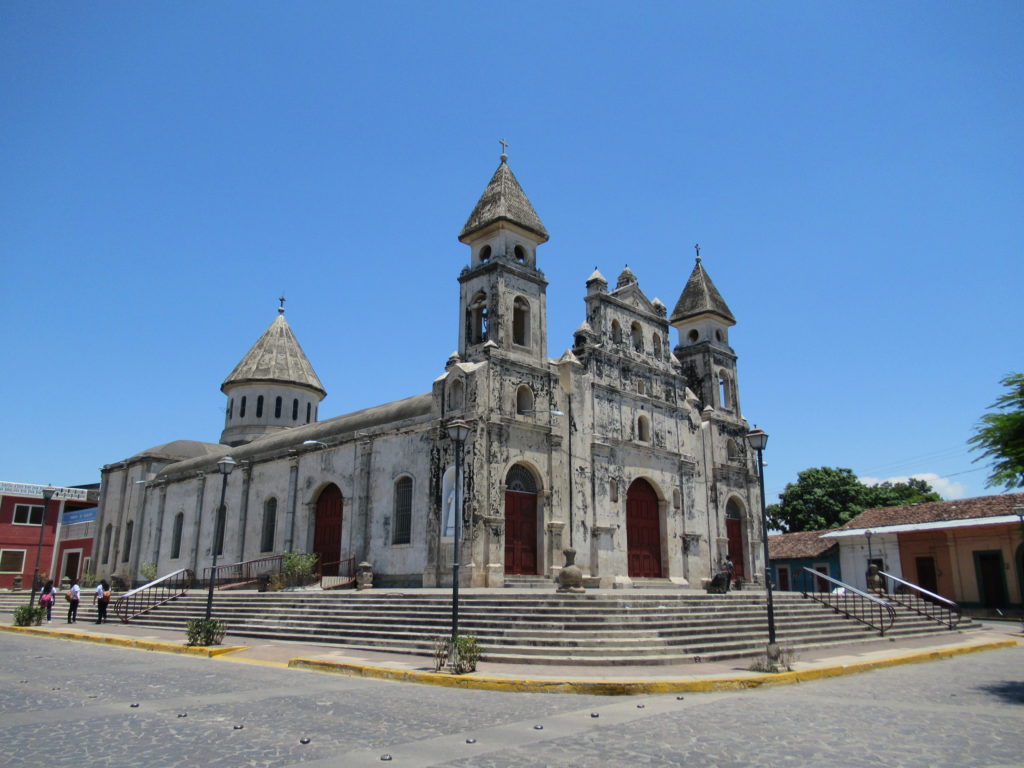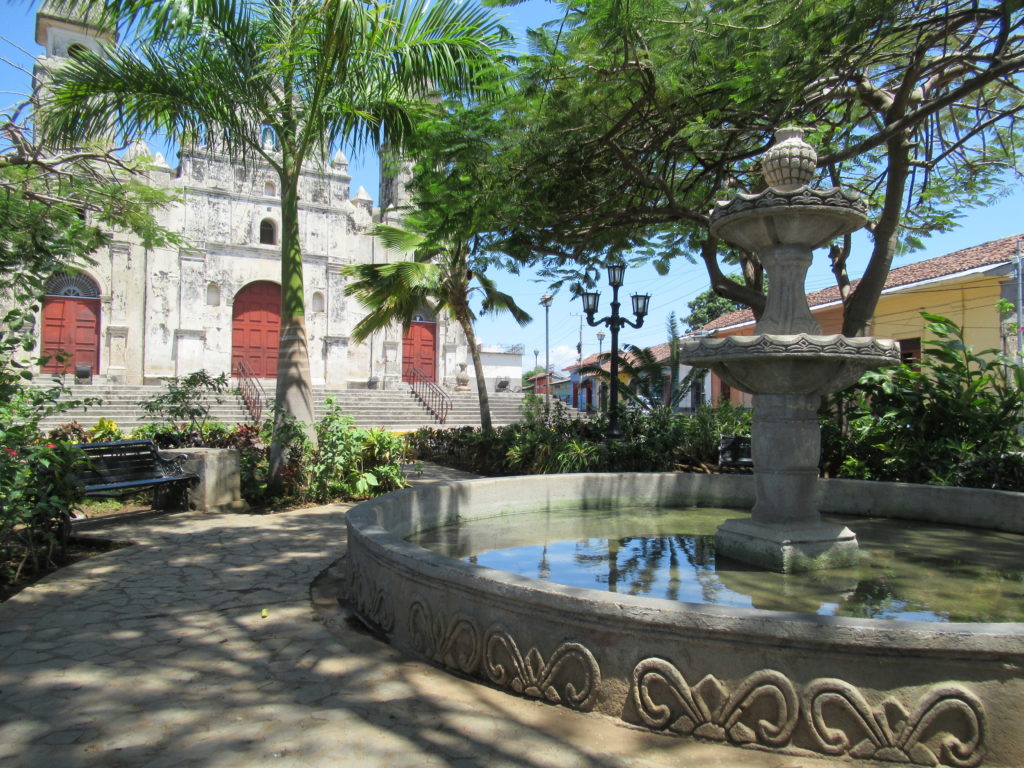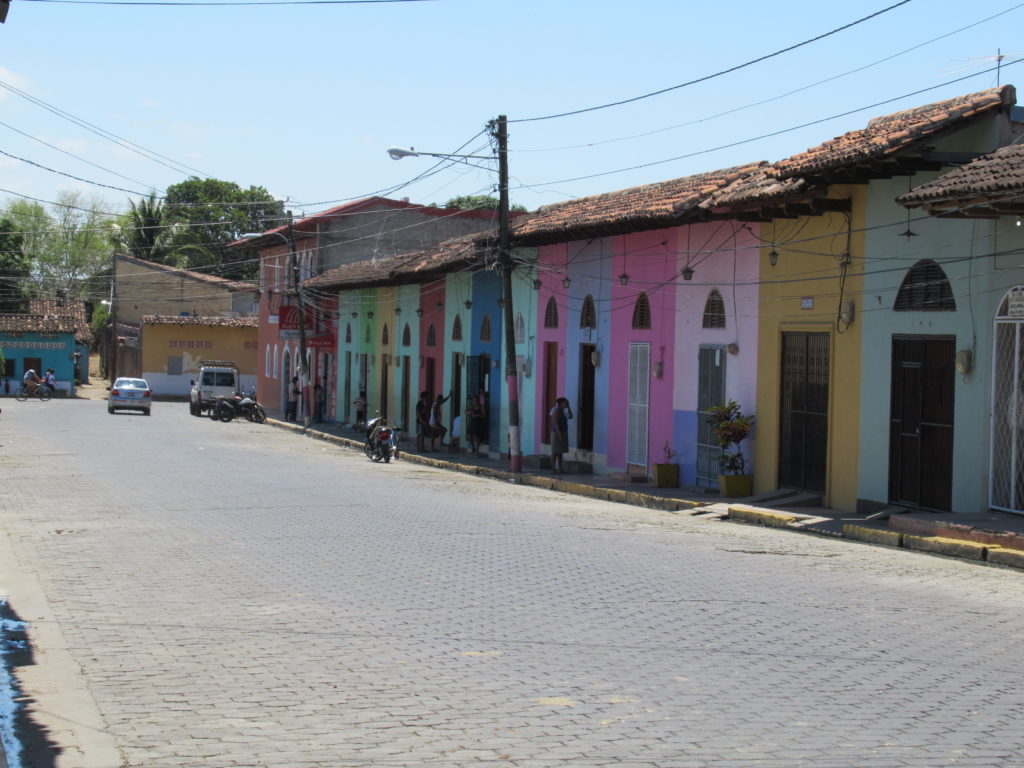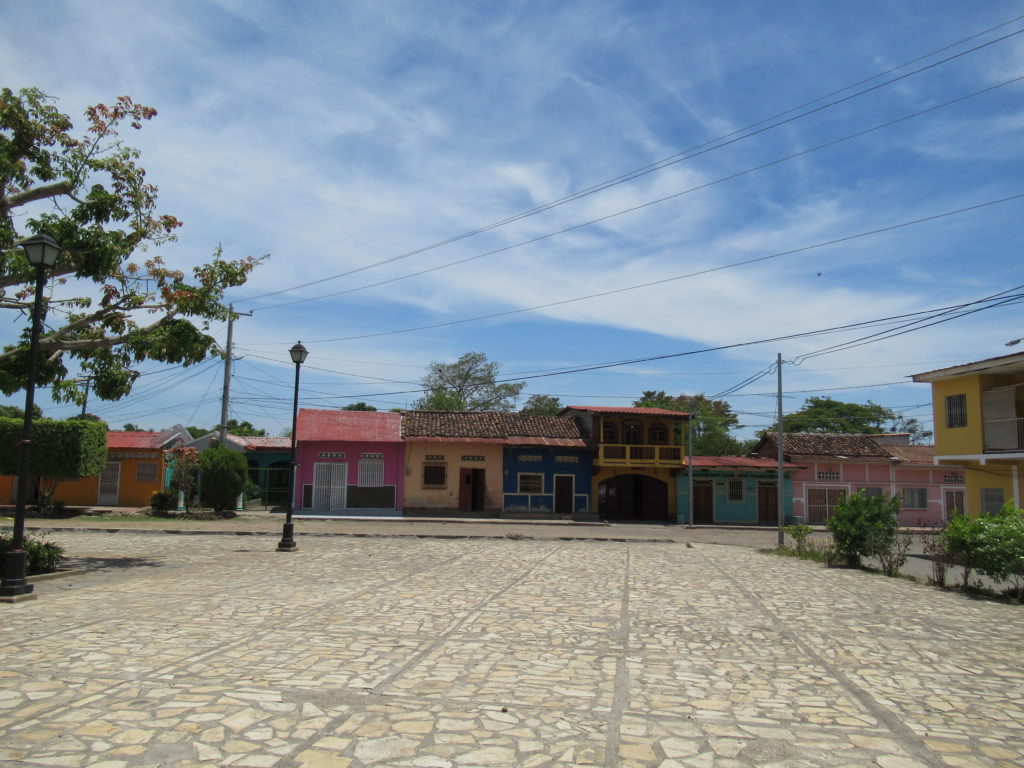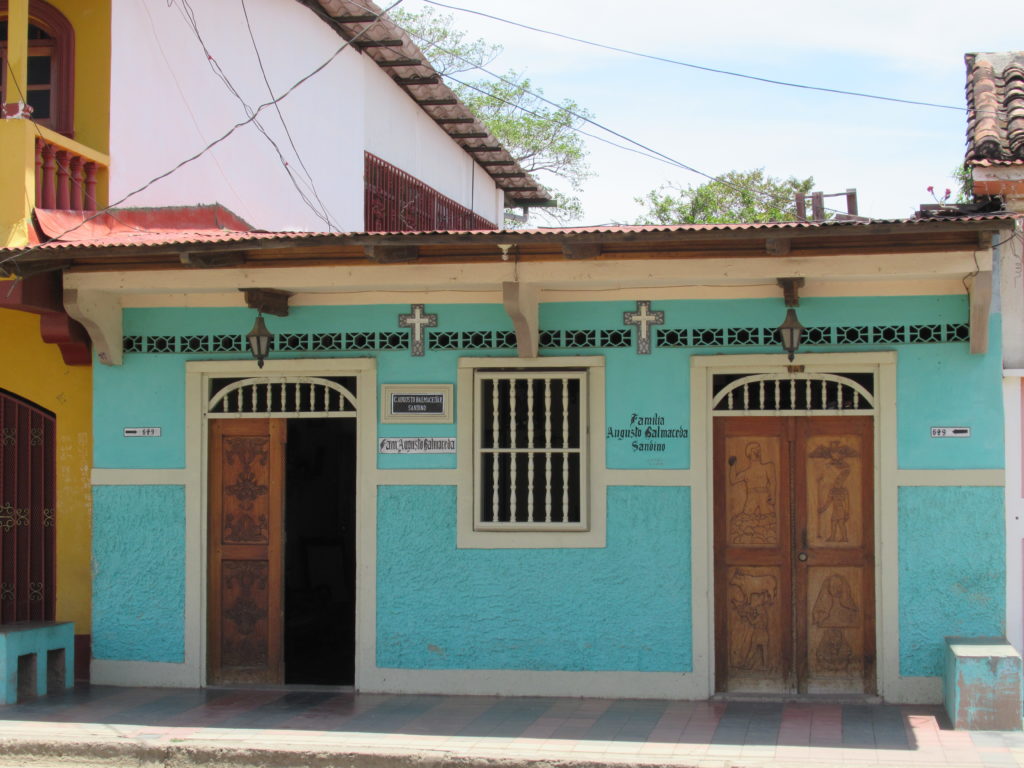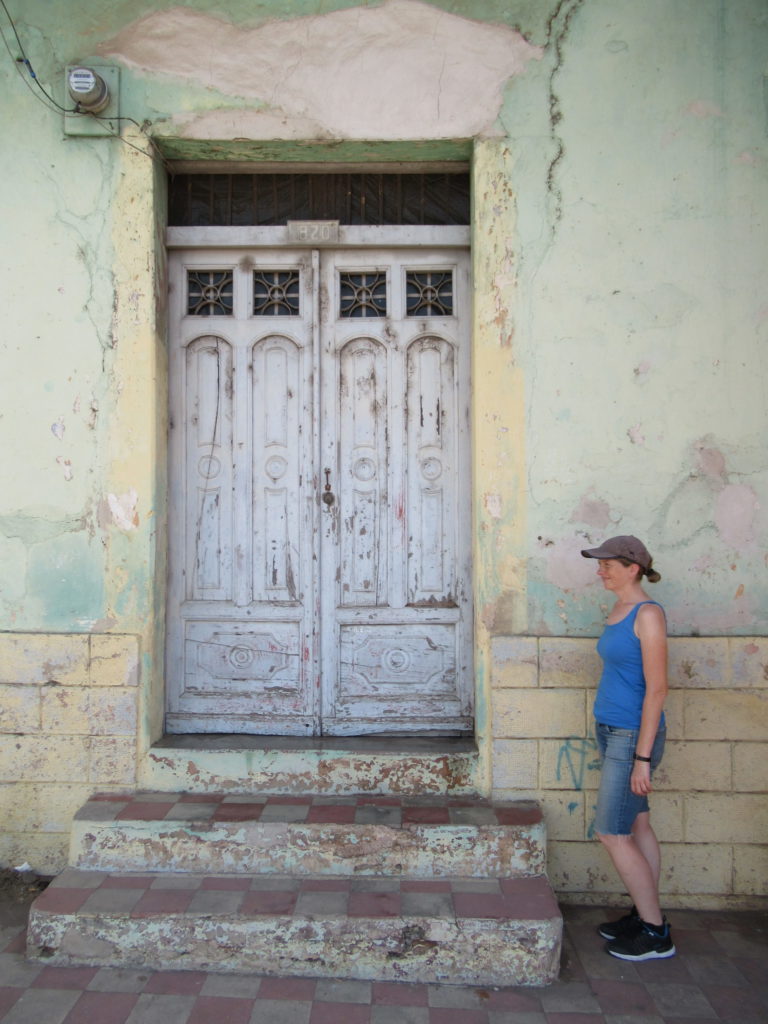 For lunch we ended up in the main square at the Kiosk Gorditas… we'd heard that they served mean tostones – twice fried plantain slices – all I can say is that I think we would have enjoyed lunch more without the hassle – the lack of tourists in Granada makes anyone from out of town a 'sitting duck' and one that will be hassled!!! Yep, even the Spanish speakers next to us were targets – thing for us was that we could pretend not to understand, they couldn't get away with that!?!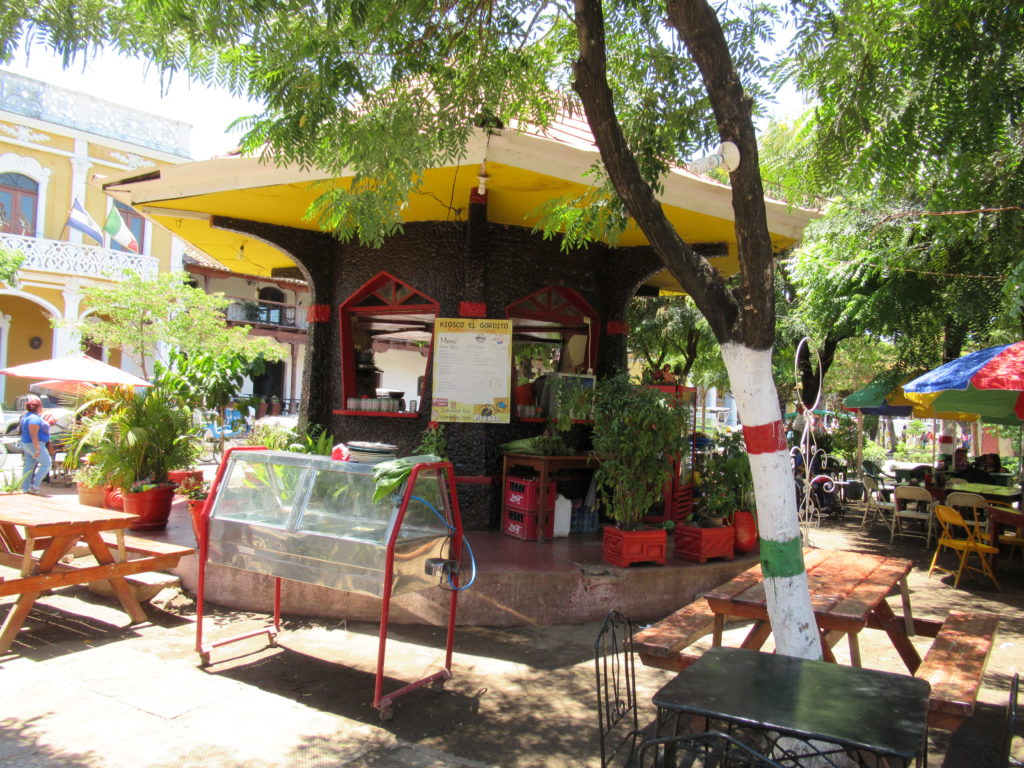 We completed our walking tour of Granada on our second day… if we'd have done everything on day one we'd have been left just doing chores on day two… and who wants to spend a whole day doing chores!?!
Instead day one ended with us drinking a bottle of coconut rum with Carlos and the other guests… there were 5 of us!?! Well it would have been rude to be in Nicaragua and not taste the famous Flor de Caña rum!
The next day we headed out after breakfast – first stop, La Iglesia La Merced, which was not only a beautiful church to look at, but also one with a bell tower to climb for a view of Granada. The view was spectacular – from the top you could see not only all the roofs of the buildings in town, but Lake Nicaragua and even Ometepe Volcano!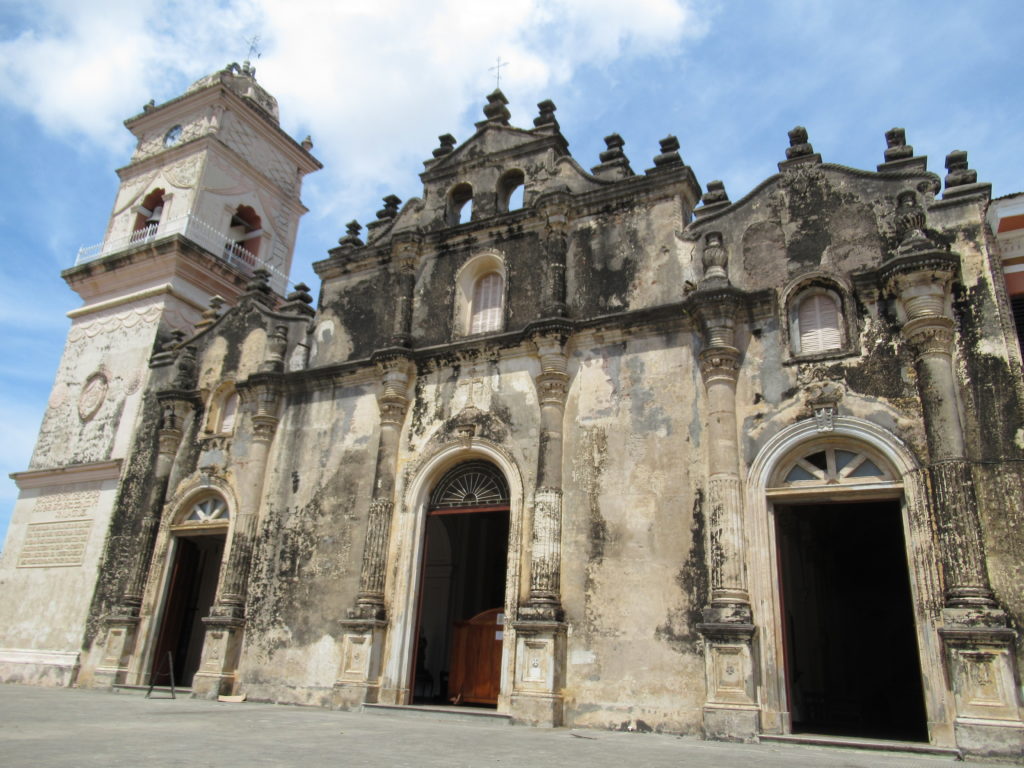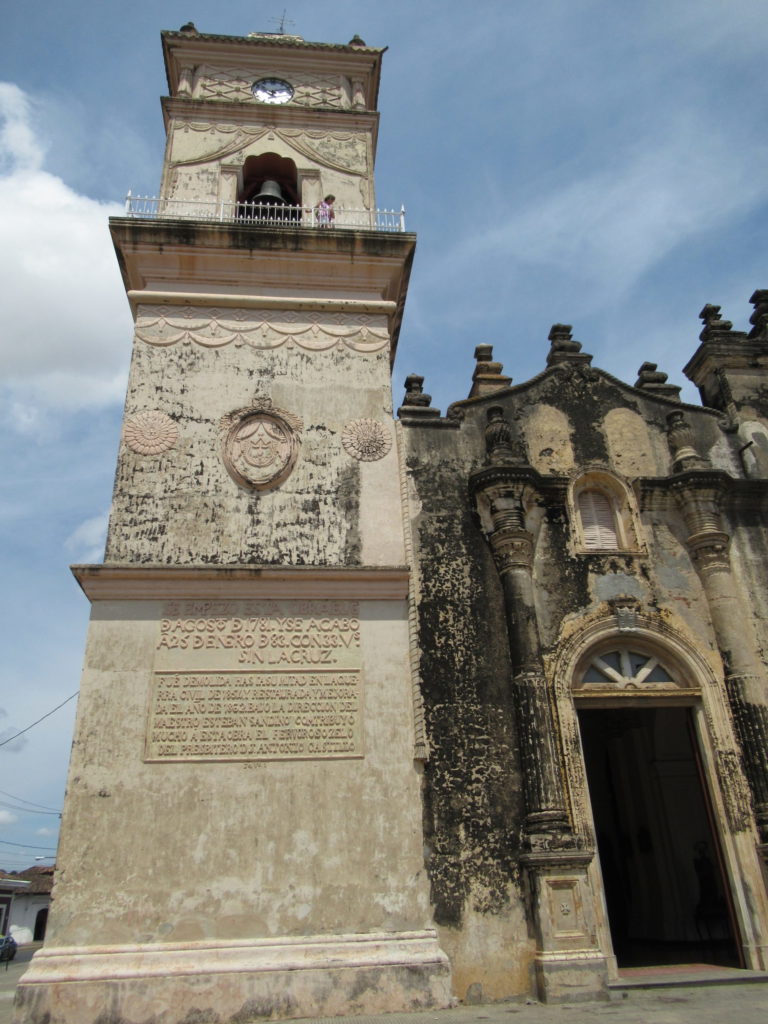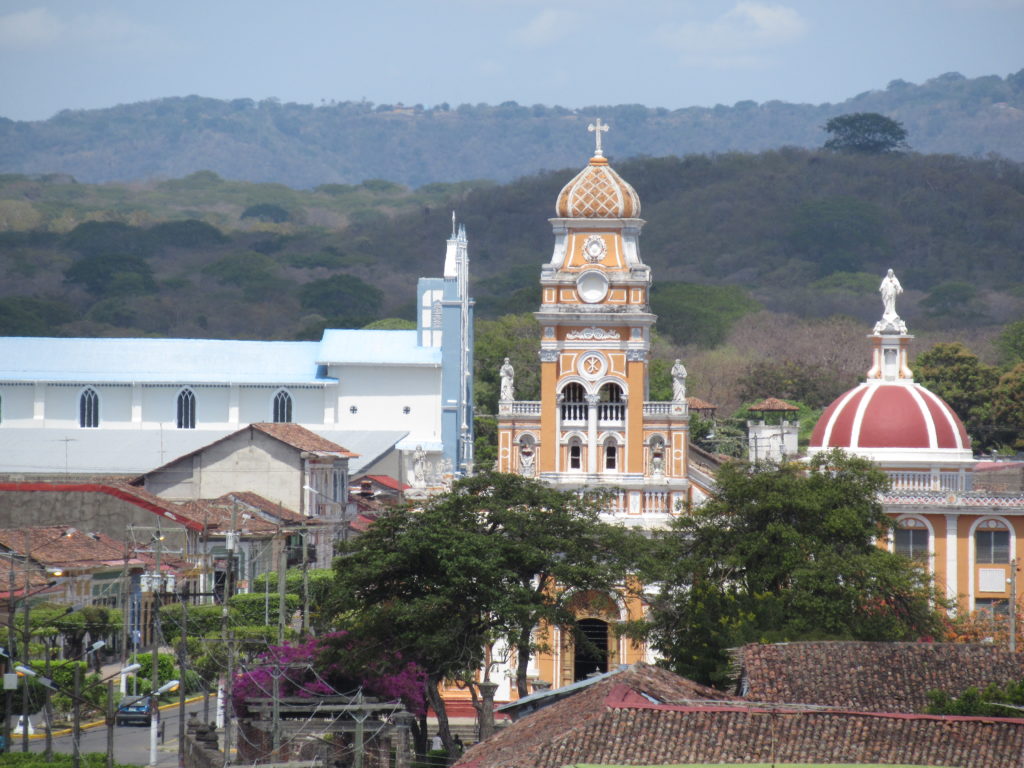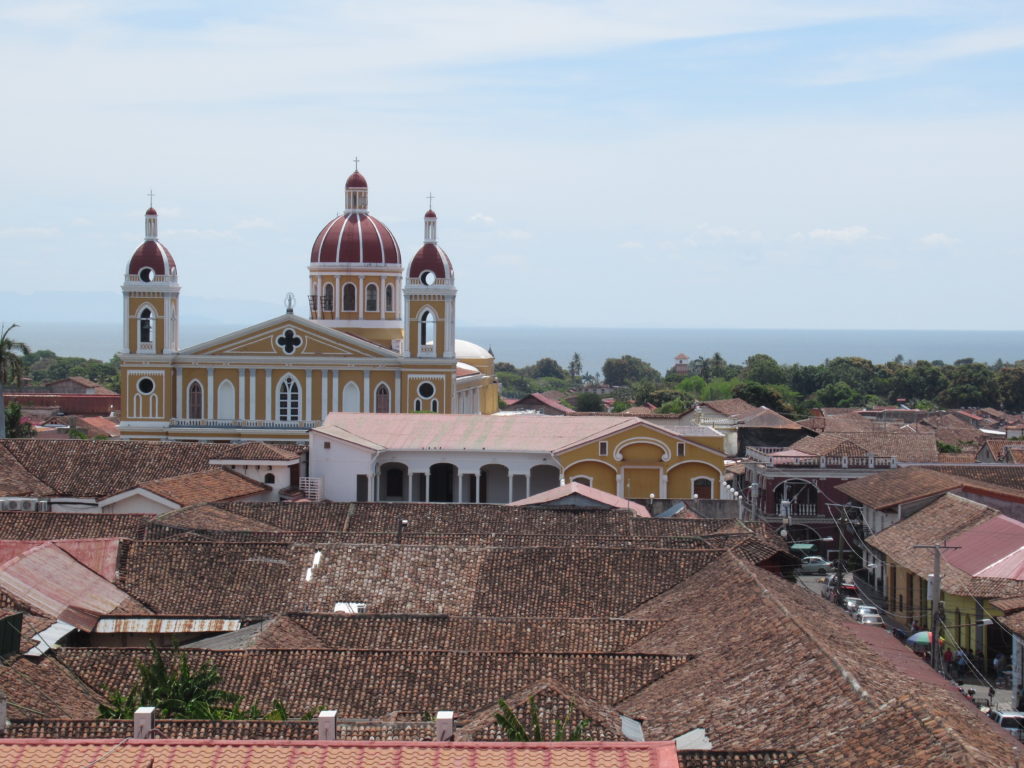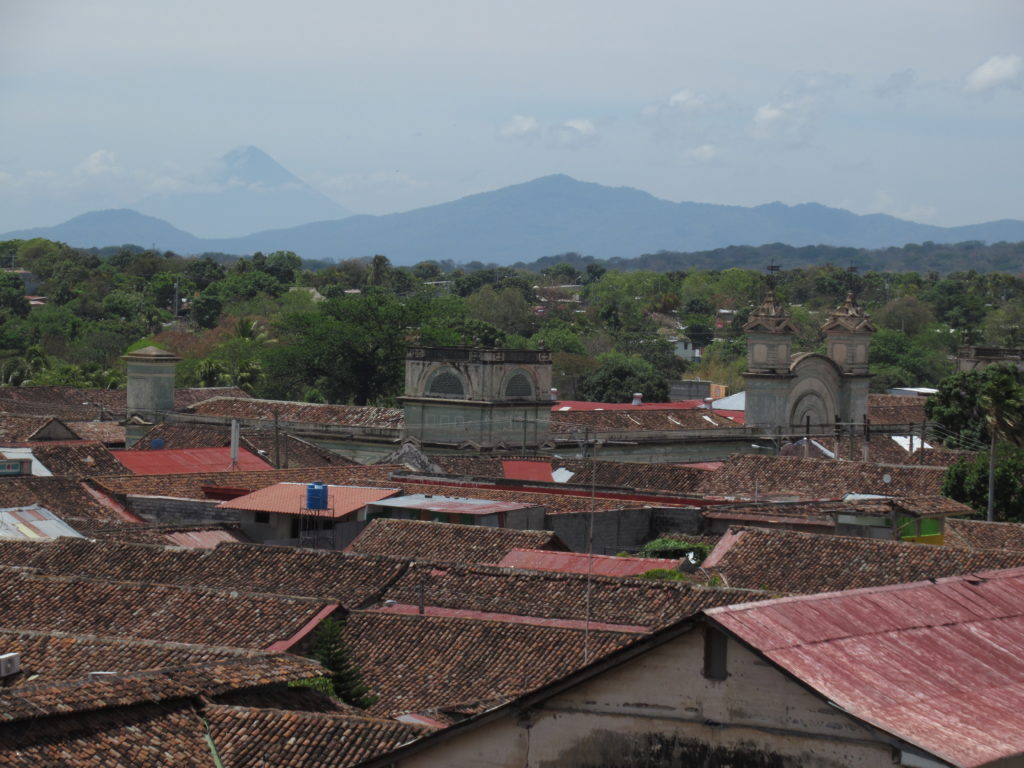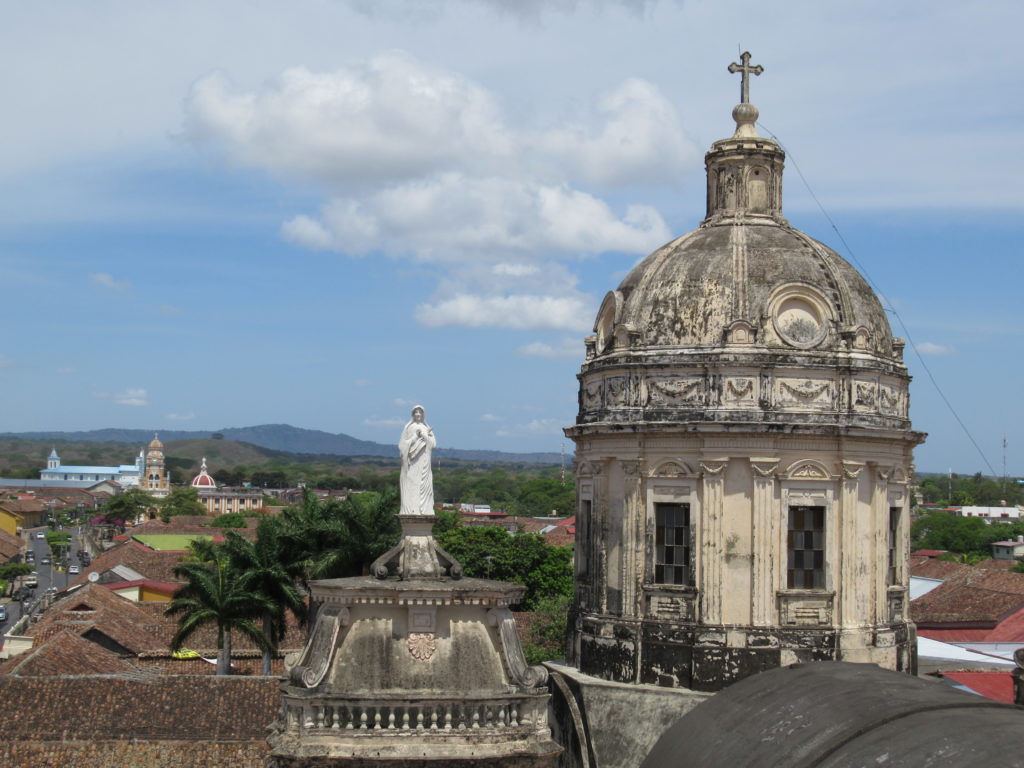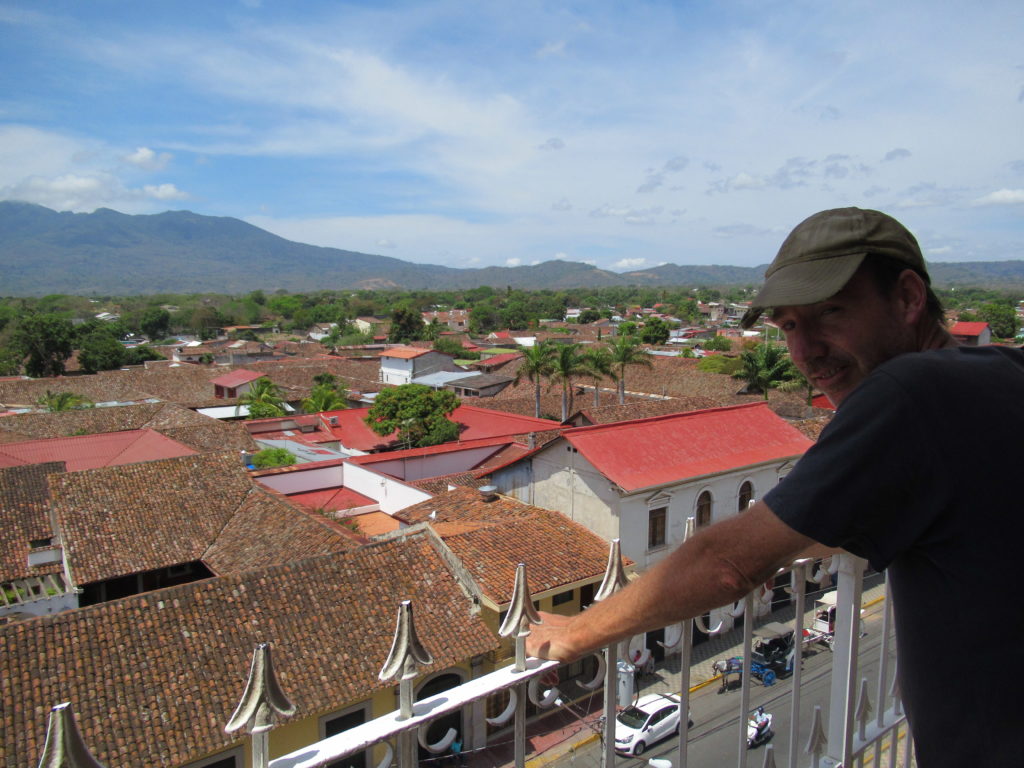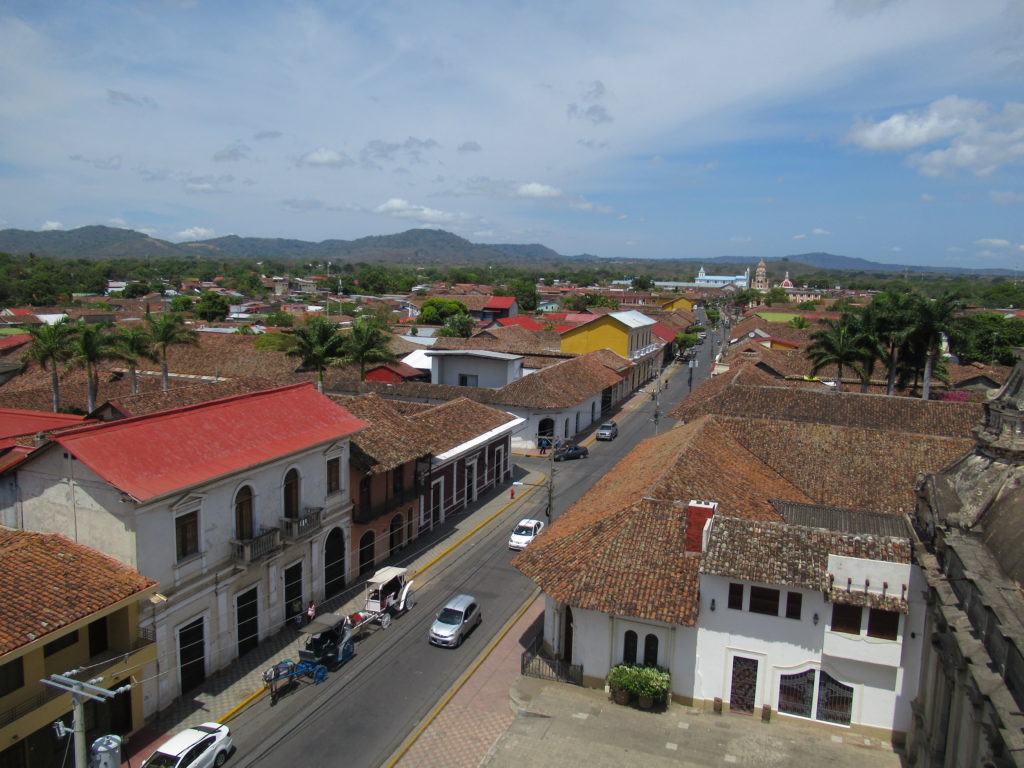 Back at the bottom we continued strolling… some of the neighbourhoods looked like the lack of tourism has affected them as they looked a little neglected…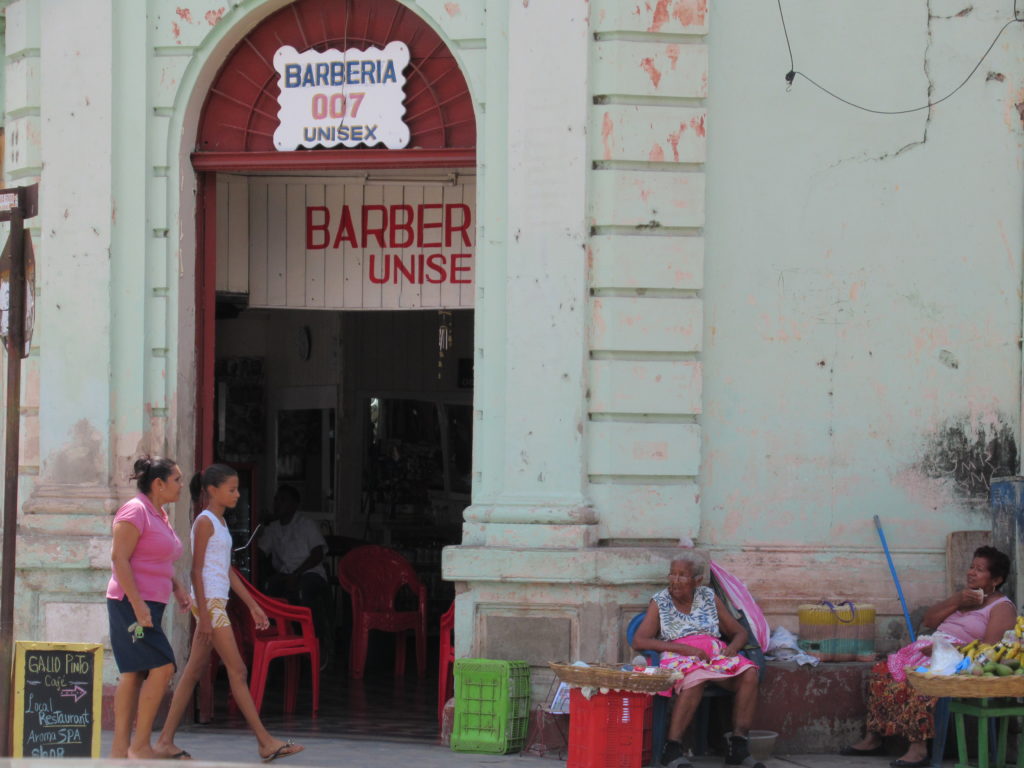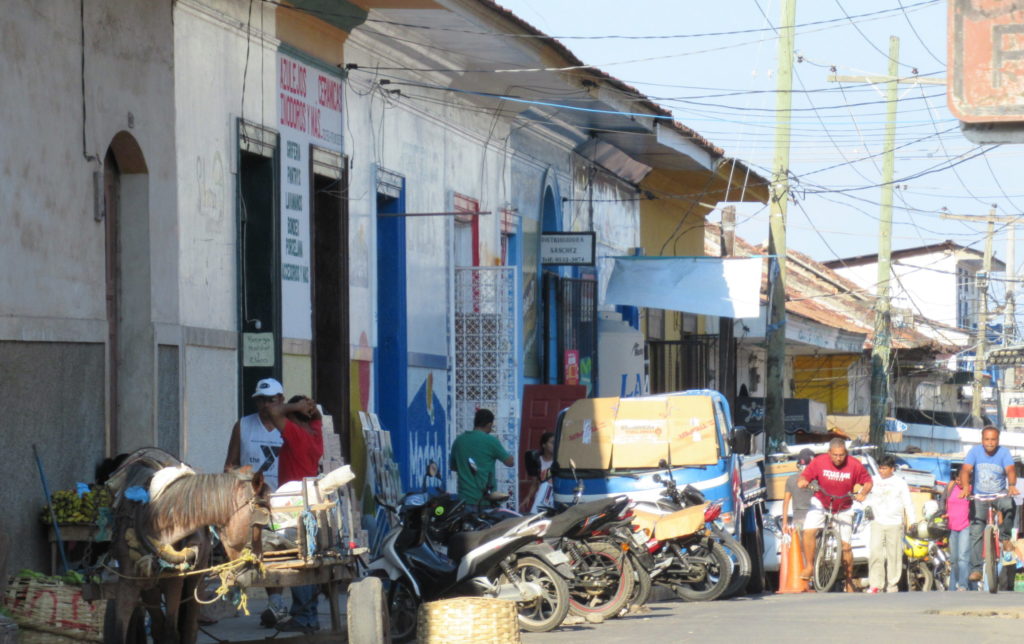 Our stroll took us to Xalteva Park, and a beautiful yellow church Iglesia Xalteva… the inside of the church was beautiful too…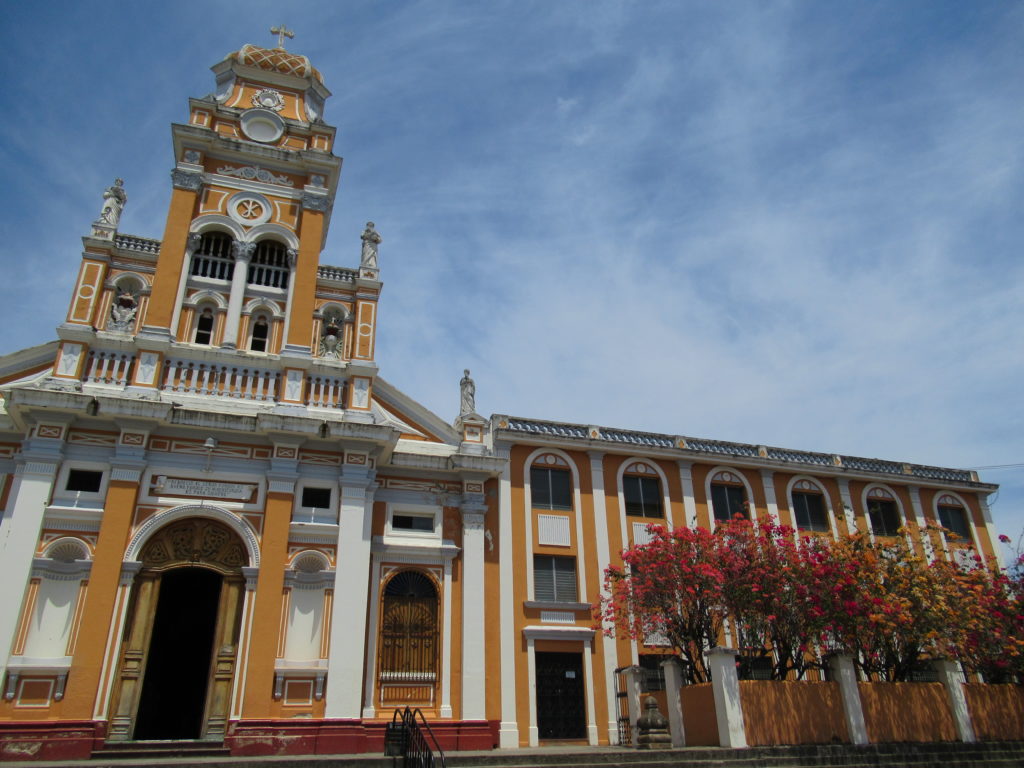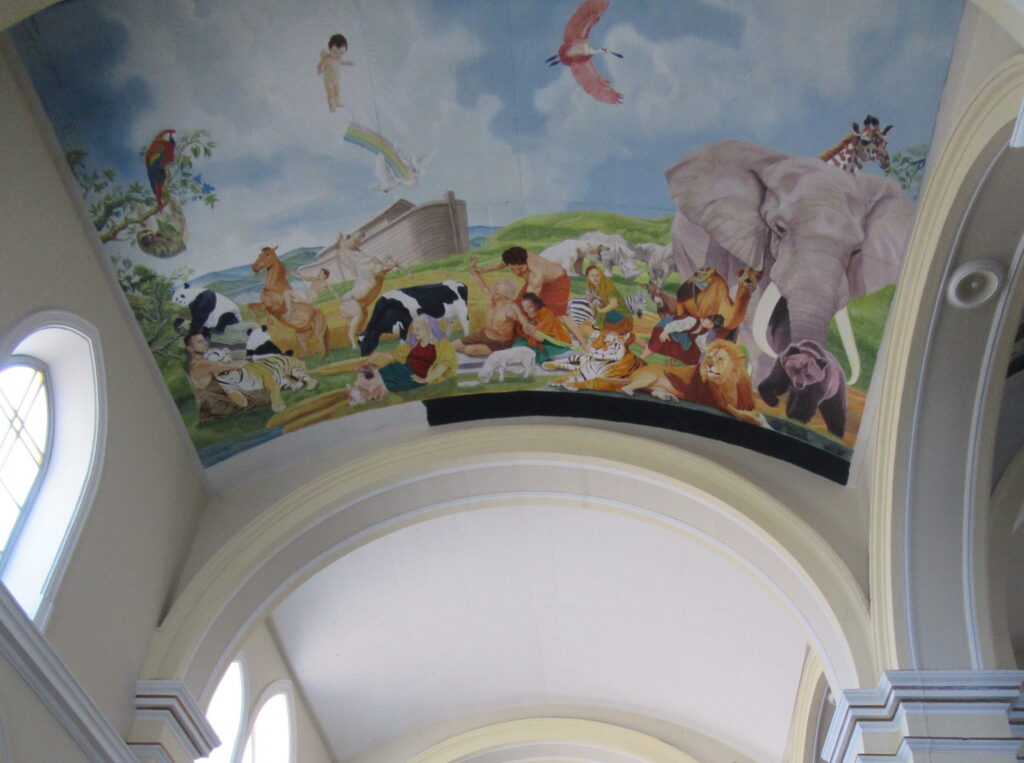 And before arriving back at our hostal, we even managed to spot a woodpecker hanging out in a tree 🙂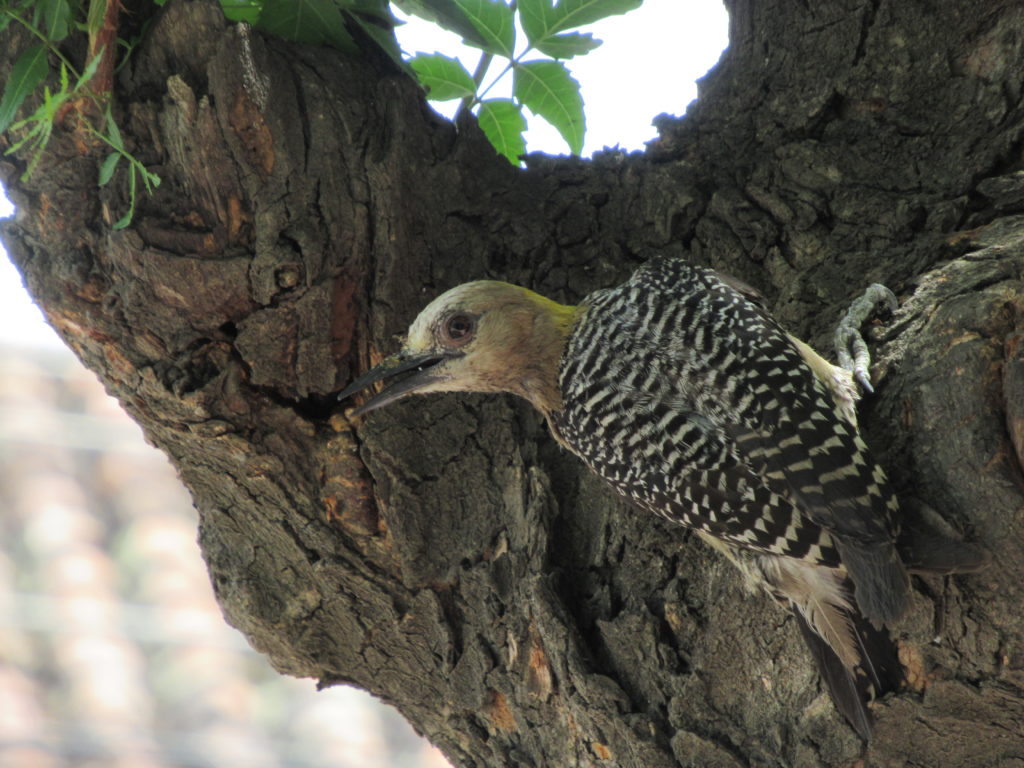 Back in the hostal it was time for what we do best – hanging out!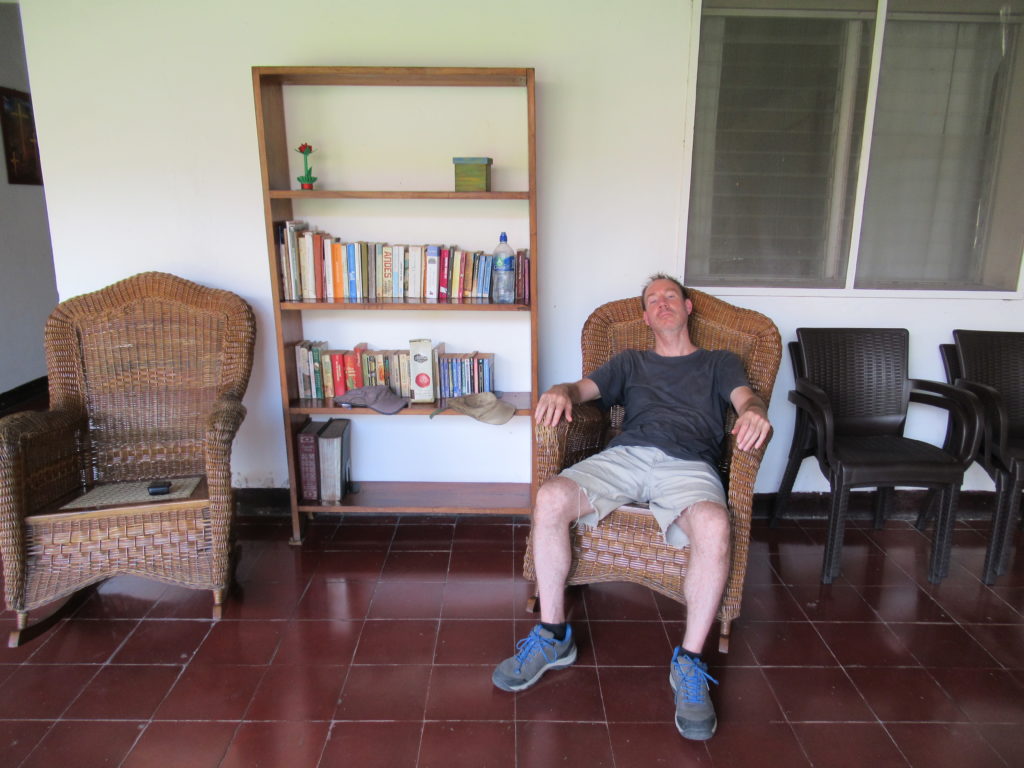 After 2 days we were leaving Granada and heading to León… we liked Granada and decided that we would be back! We wanted to see how different it would be if this small city were at say 50% capacity of tourism….