Our final stop in Costa Rica was Liberia…
It was a fleeting visit.. we left Monteverde on the 6am bus… two buses later we arrived in Liberia… then the next day we were on the 7:40am bus out – not only of Liberia, but Costa Rica too!!!
However short a visit that might sound – it was honestly plenty of time!!!
Our time in Liberia got off to a bumpy start as we literally just couldn't find our hostel! I kid you not – we followed our handwritten directions and beautifully crafted hand-drawn map that had been copied from Google the night before… but to no avail 🙁 The streets just didn't seem to be in the right place… and on top of that there were no street signs for us to look at to even know if we were on the street we thought we were or not 🙁 We tried asking a couple of people – but no-one seemed to have a clue about the name of the street they were walking down either… Liberia is the place where the streets have no names!!!
We spotted two lads – and asked them if they happened to know where Hostel El Buey Azul was… They didn't – BUT result – they had a mobile phone – and managed to locate our hostel on the map – all we needed to do was follow them… they looked harmless enough so off we went! It didn't take us long to realise that they weren't very capable AT ALL of following the dot on the map and leading us to the hostel… and off we all went down the right street but in the wrong direction… After several loops around the area – we finally made it…
According to our Lonely Planet there were no 'must see' sights in Liberia so we made finding lunch our priority! A friendly local helped us out with this task by pointing us in the direction of a bunch of sodas (eating places) in the local market. Lunch turned out to be a cheap and cheerful affair…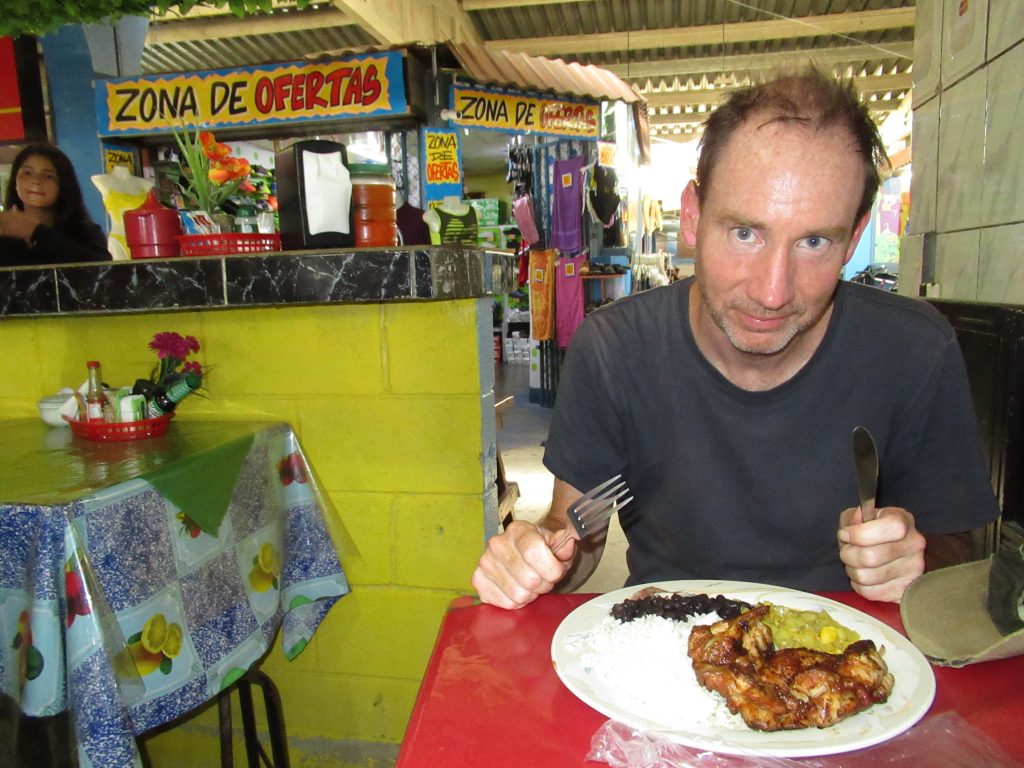 After lunch it was time to get our affairs in order! Yes, to leave Costa Rica you have to pay! And apparently this is a pain in the neck if you try and do it at the land border… so it's apparently better to go to the bank to pay the Costa Rican exit tax…umm.. A few banks later – yes, just as with the purchasing of NP tickets in Quepos, if you're in the wrong bank you're not going to get anywhere! – we finally managed to find a bank that would let us pay our exit tax… problem was the line. It was painfully slow, but eventually armed with our receipt we were on our way.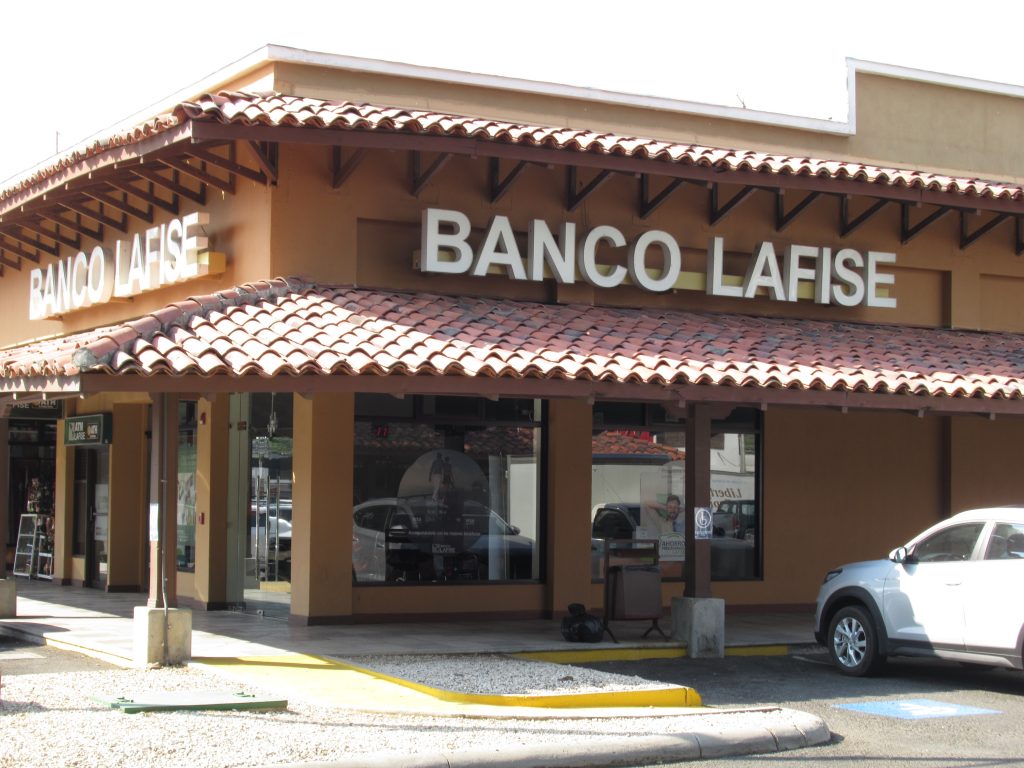 We decided we'd seen enough of Liberia so we got some supplies from the supermarket and headed back to our hostel to settle in for the night…
Liberia was unlike anywhere else we'd visited in Costa Rica… gone was the glossiness of the polished tourist towns, this town was in fact a bit rough! In fact it almost felt like we'd arrived in Nicaragua before we had… we were most definitely still in Costa Rica (there had been no border crossing!) but maybe this feeling was a legacy of the fact that in 1824 the then inhabitants chose to continue to be part of Nicaragua… although this hadn't lasted and disputes led to the area being added to Costa Rica's territory in 1826!
Would Liberia be an early taster of the delights that lay ahead of us in Nicaragua? All would be revealed soon enough!