31 years ago a trip to Medellin was definitely not on our radar… and not just because we were young sprightly chickens back then!?!? BUT more so because it was named the MOST DANGEROUS PLACE IN THE WORLD by Time Magazine…
In 2019 it seems however that a visit to Medellin is on every backpacker's itinerary… it's still probably not the safest place in the world – BUT it is most definitely no longer the most dangerous one either!!! The biggest thing that you apparently have to watch out for is TWO men on a motorbike… apparently two men travelling on a motorbike in Medellin is actually ILLEGAL… the reason being that apparently this is a common way for drive-by shootings and robberies to occur. We saw two men on the same motorbike in Medellin (most commonly policemen!?) but I'm happy to report that we saw no robberies or driver-by shootings! 🙂
There are a number of possible suburbs that you can stay in while in Medellin… the most popular for gringos is El Poblado… we didn't stay there!!! We opted for a suburb called Laureles which was sold to us as – safe to walk around, with a good amount of places to eat and drink, on the metro, and equally popular with locals and gringos alike…
Laureles turned out to be an AWESOME suburb – with the BEST coffee in the whole of Medellin, awesome street snacks, a whole street dedicated to eating and drinking – and interspersed amongst the fancy expensive places were small bottle shops with plastic tables and chairs outside so we could enjoy a beer watching the world go by – but without going for broke!?! It was also on the metro AND the hotel we stayed at turned out pretty well too – they served a mean breakfast… 🙂 The only downside… match day… Laureles is home to a huge football stadium where two Colombian football teams play home games… reminded us of living in Finsbury Park on an Arsenal matchday!?!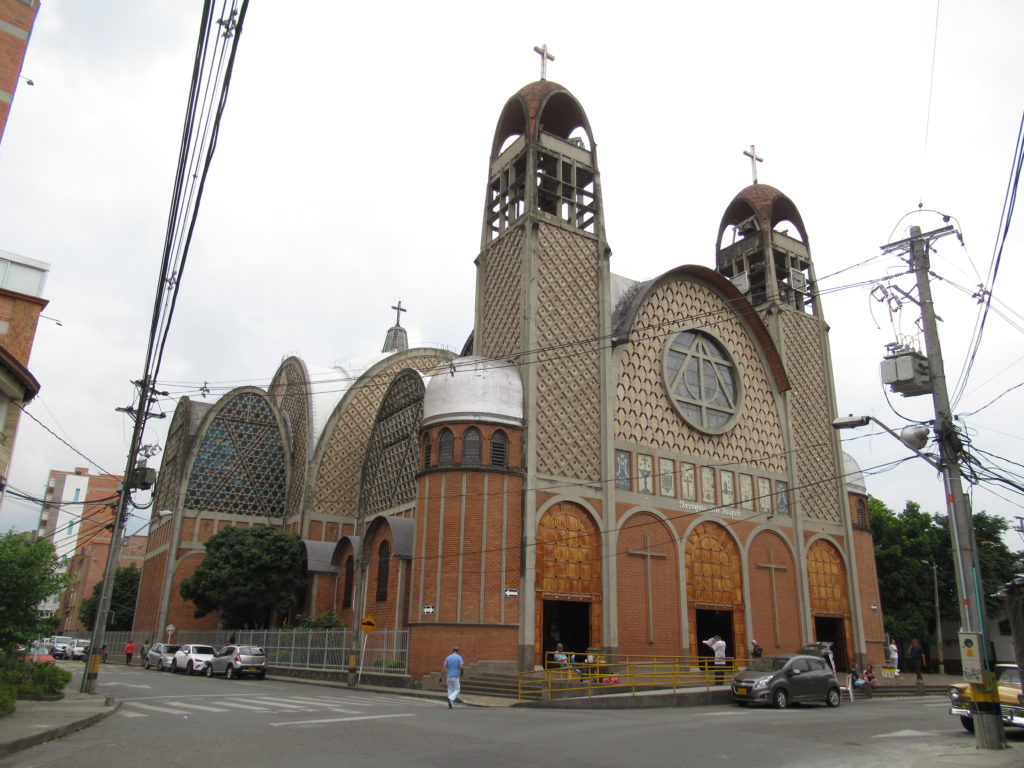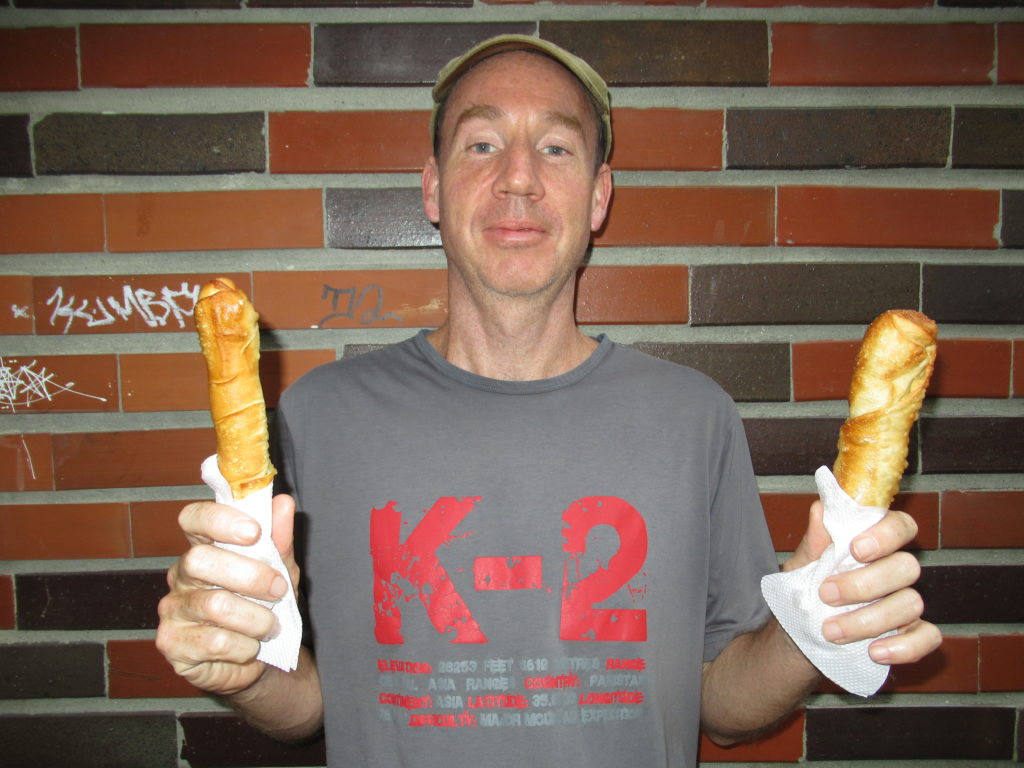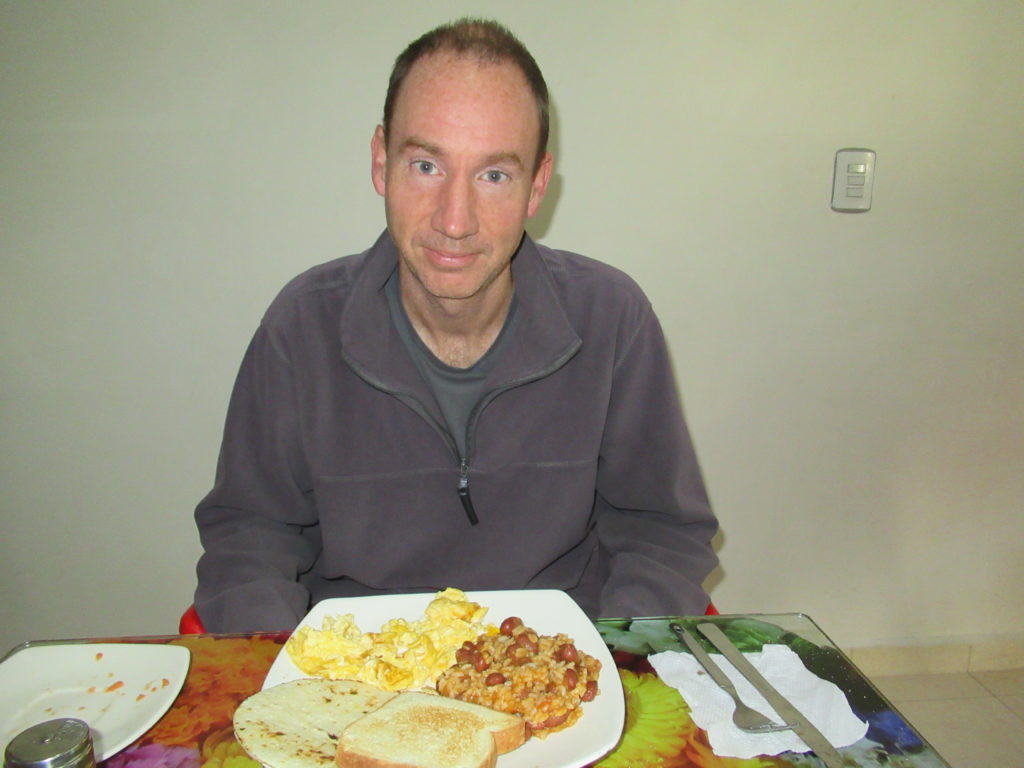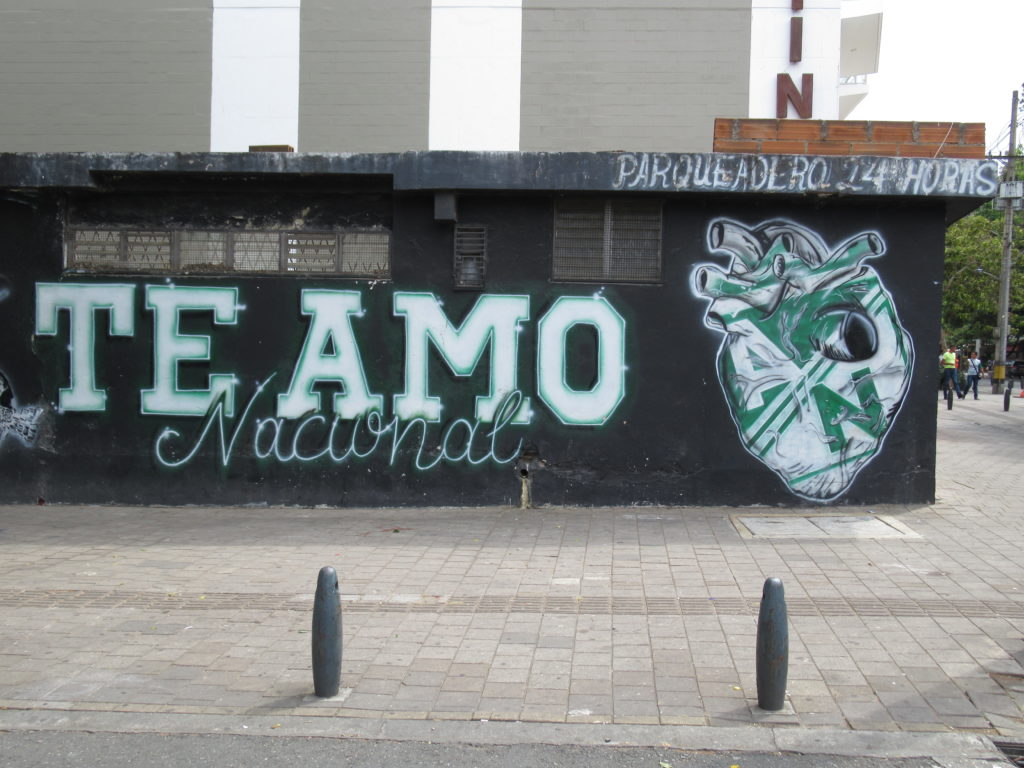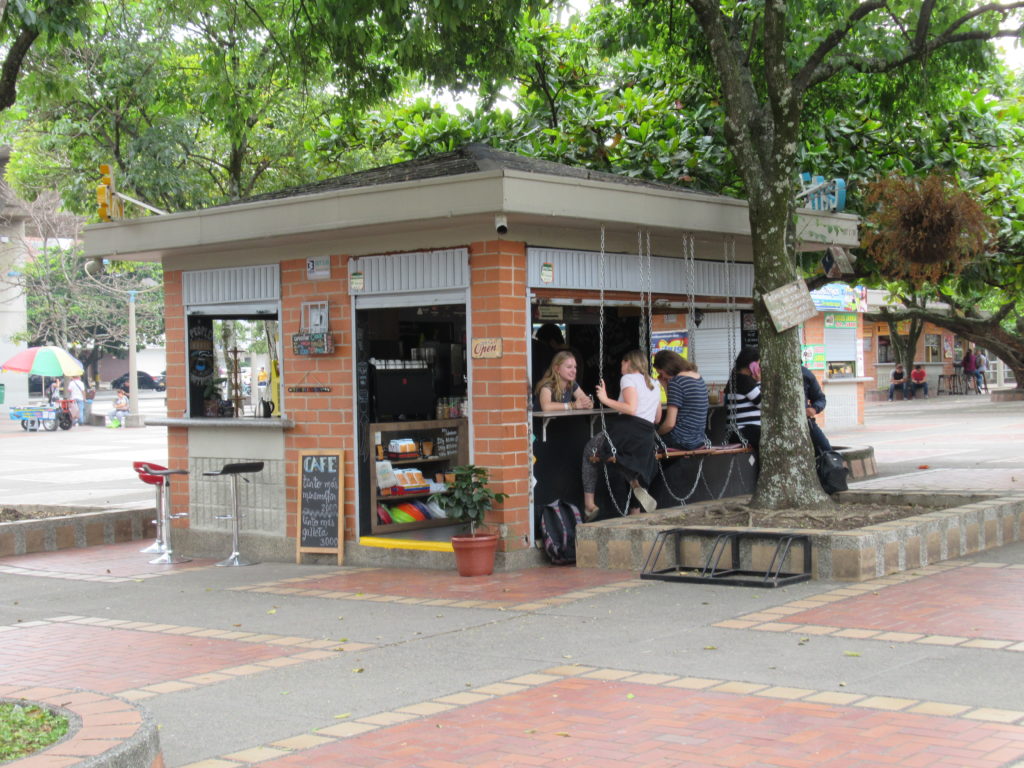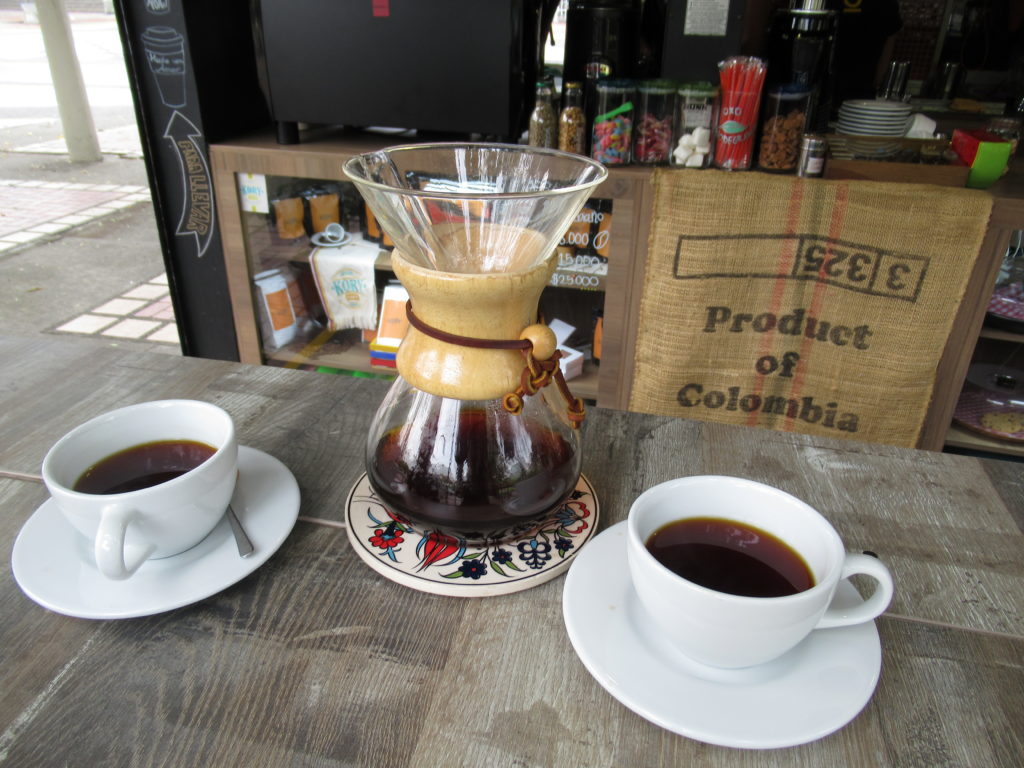 We might not have stayed in El Poblado – but we did of course visit to see what all the hype was about… and to see if we wanted to stay there next time we were in Medellin… We enjoyed strolling around El Poblado – we like strolling around new neighbourhoods! – but in spite of some cool street art and a pretty good coffee in a cafe called Peregrino, it lacked a bit of je ne sais quoi and just couldn't beat Laureles!!!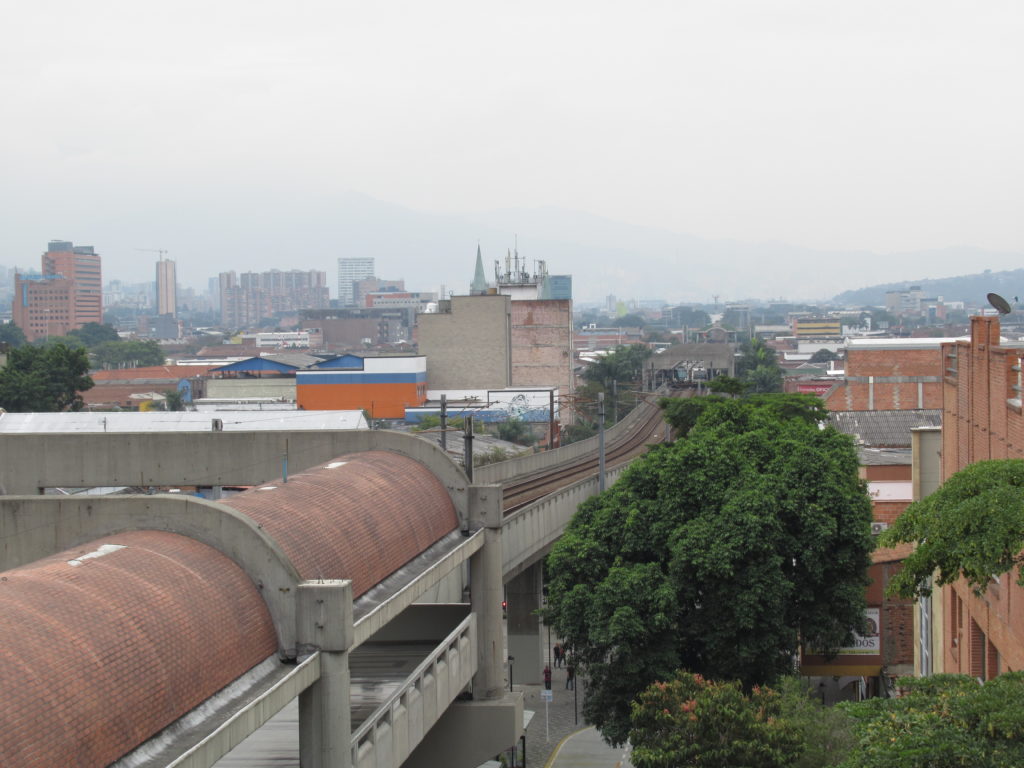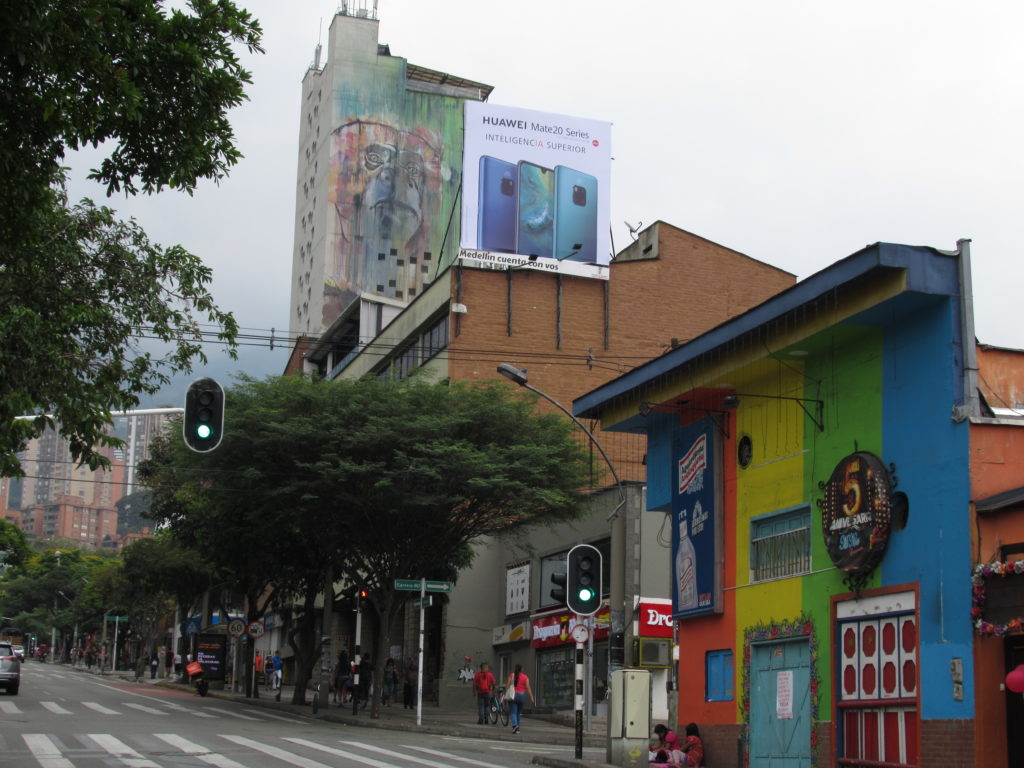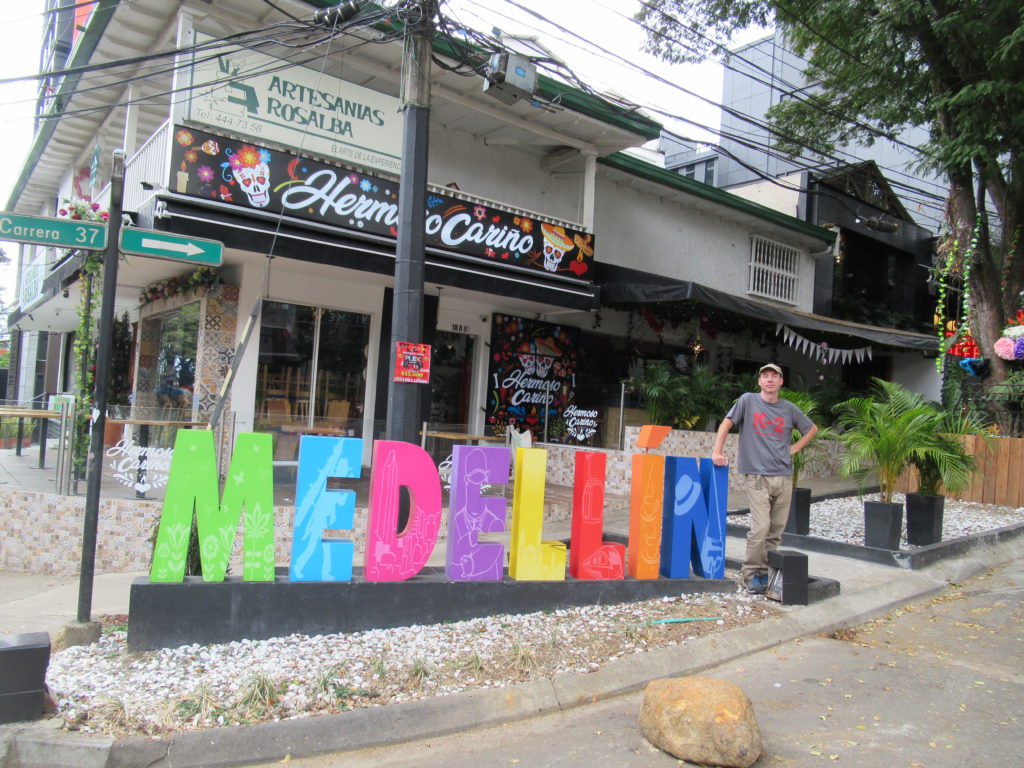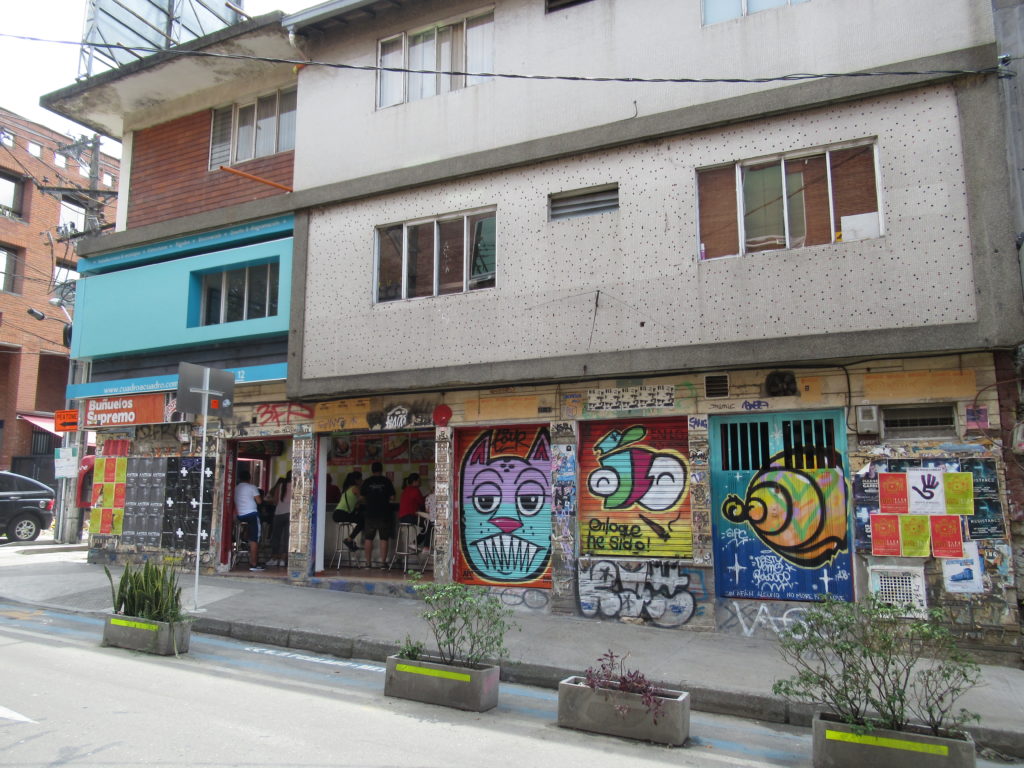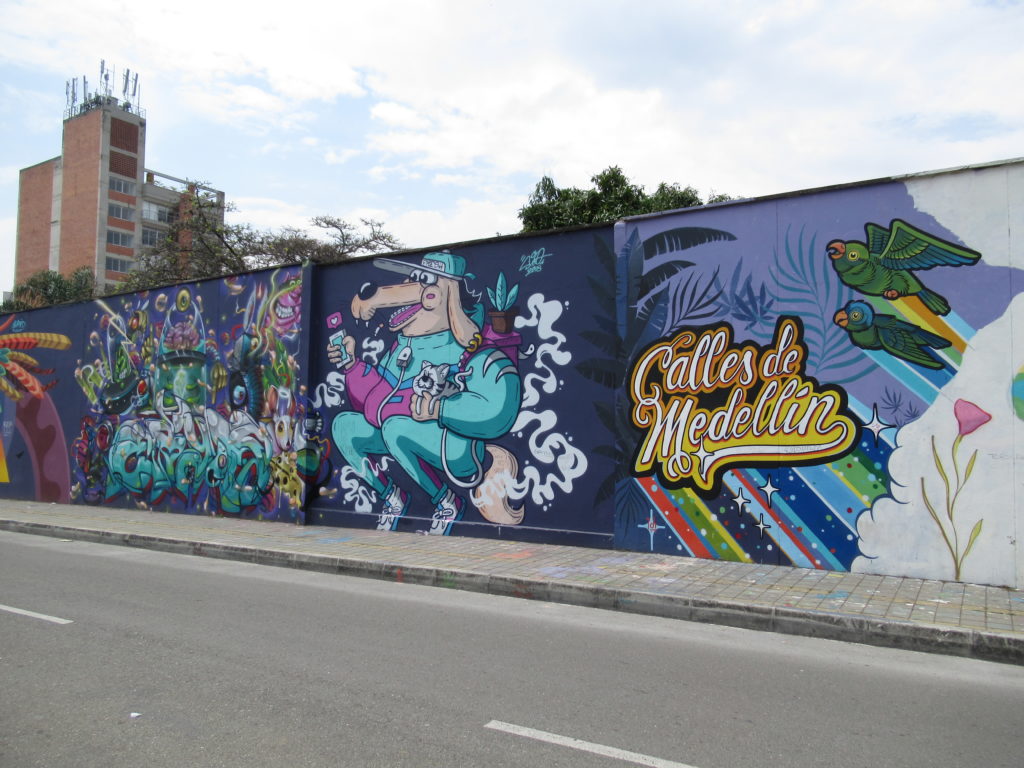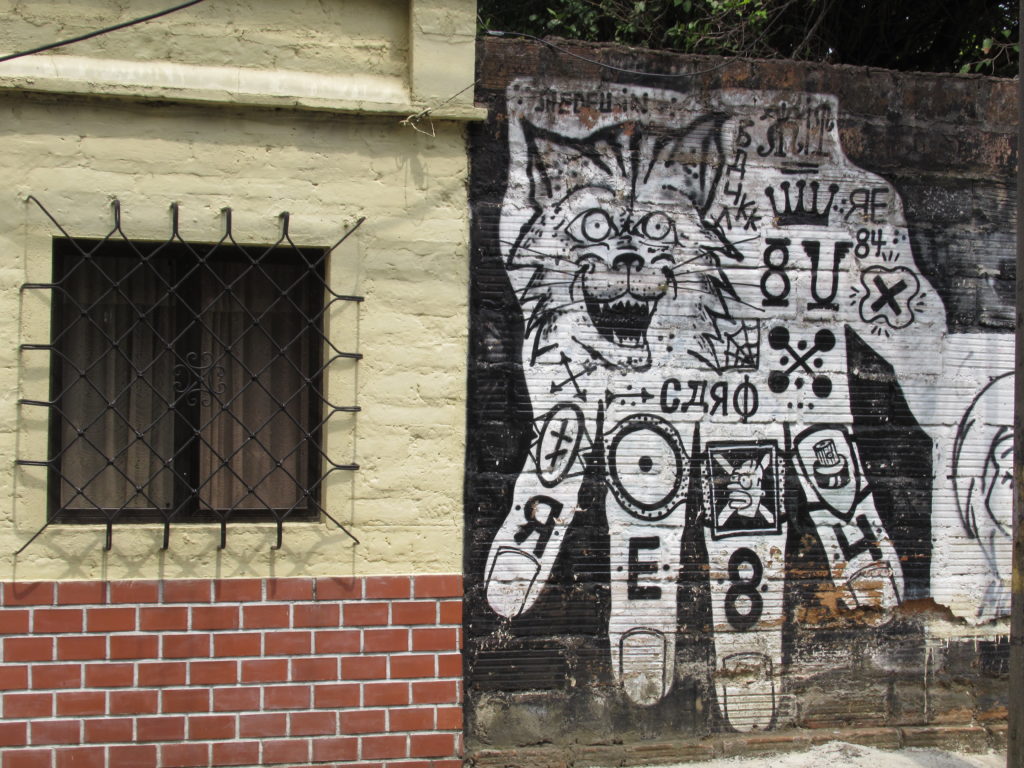 While in Medellin we took the metro to the downtown area for a bit of a stroll around the centre. We'd read that we would need to 'take care' in the central area – but to be honest it felt no more sketchy than other South American cities…
The central area was actually pretty interesting – there were heaps of striking churches and some pretty interesting looking buildings. One monument that we visited was Monumento a la Raza – a huge bronze statue which is 38 metres high and apparently reflects the history of the country. Nearby the monument was the cool Teleantioquia building – I mean who can resist a building which looks like it's made of bamboo?!?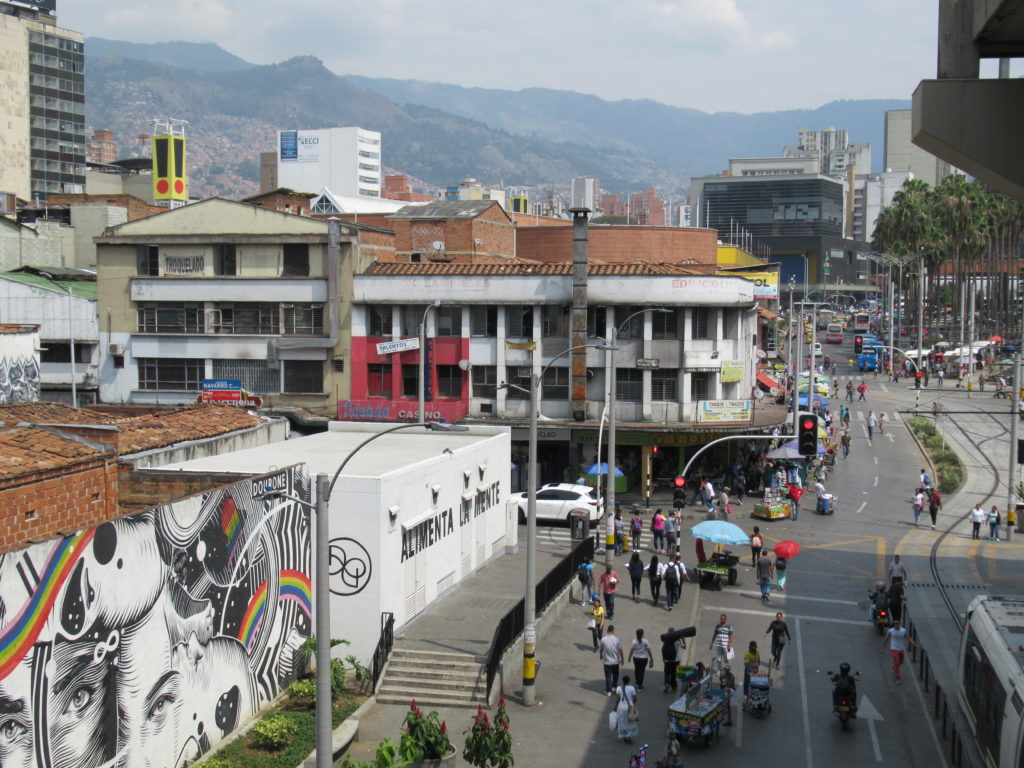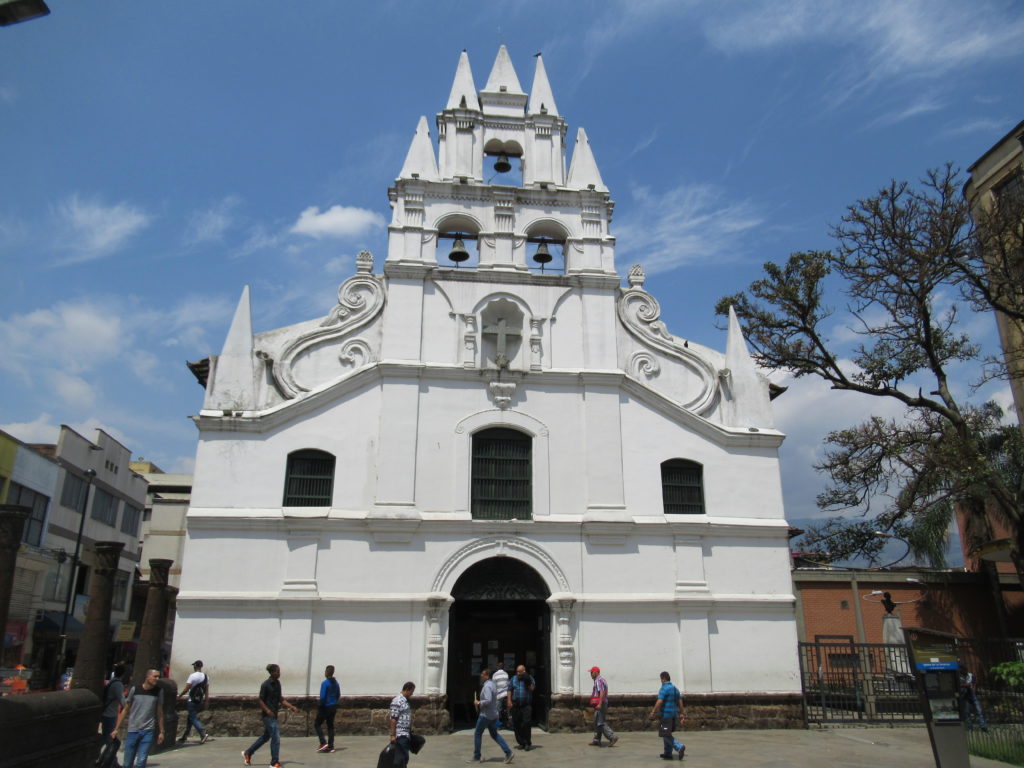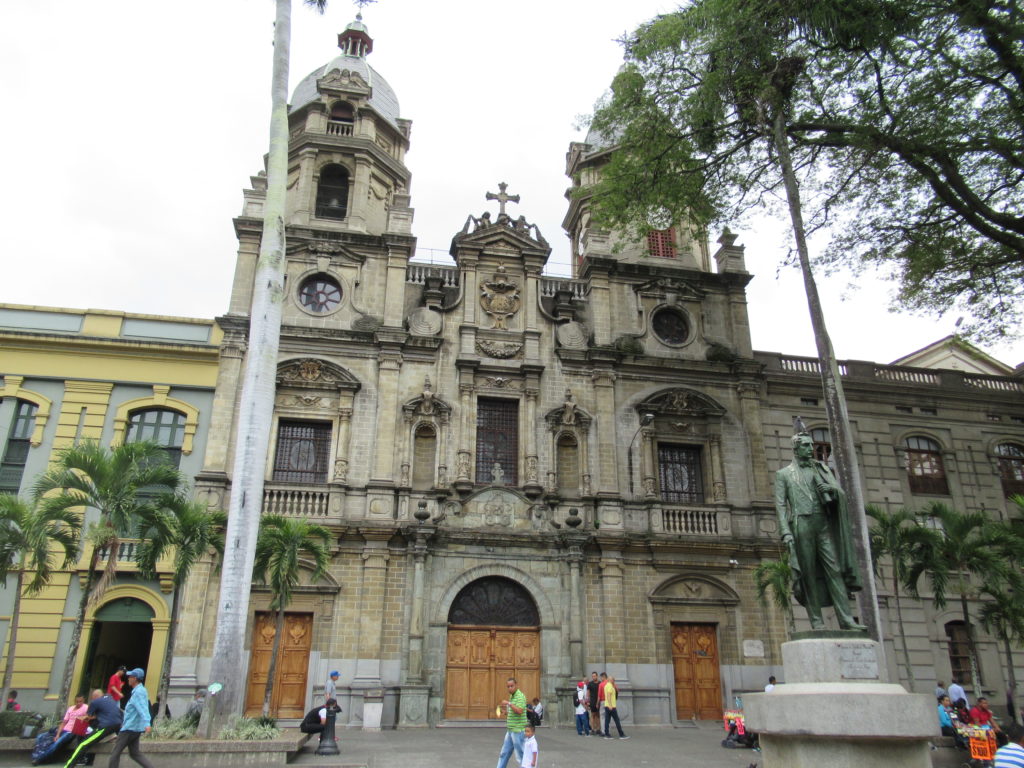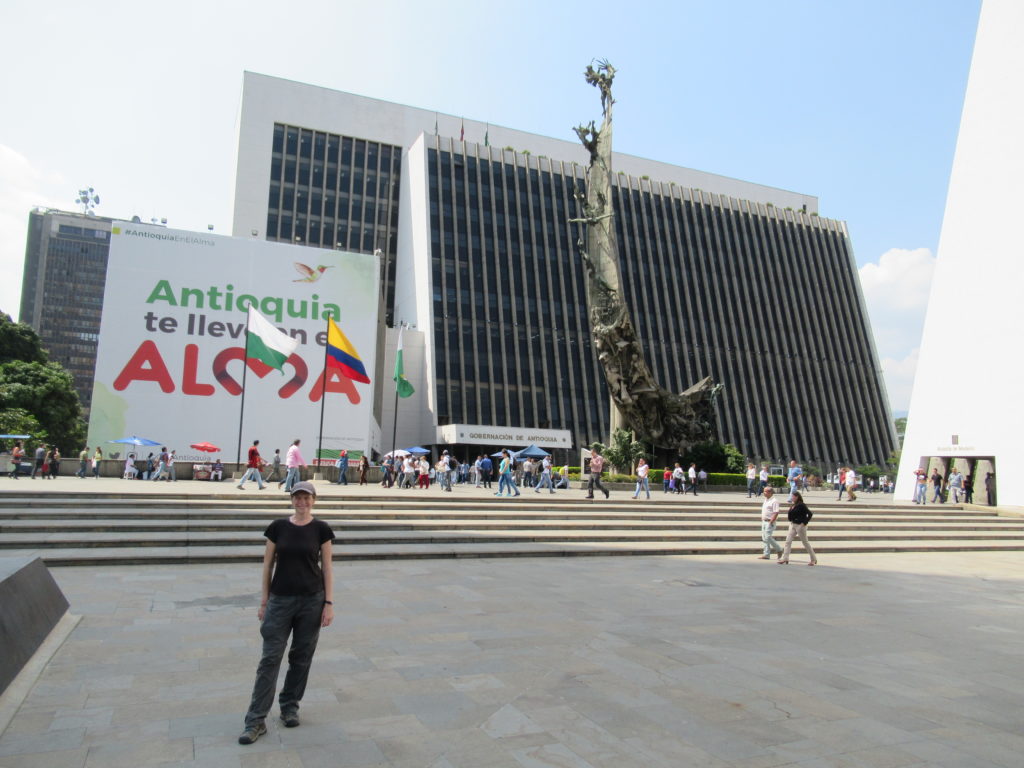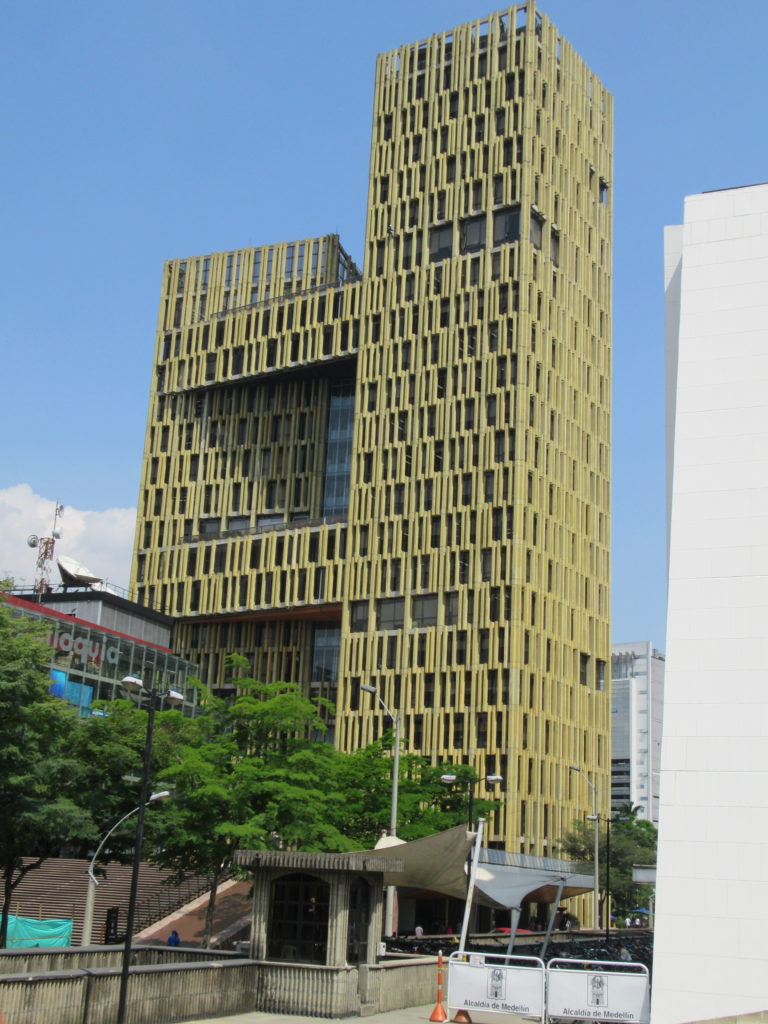 My favourite place in the centre turned out to be Plaza Botero – a pretty big park with 23 statues by the Colombian artist Fernando Botero… It was really nice walking around looking at all of the statues as they were really cool 🙂 Plaza Botero was also home to the Cultural Palace Building which was pretty impressive – AND to parakeets (of the living variety – not statue variety 😉 ).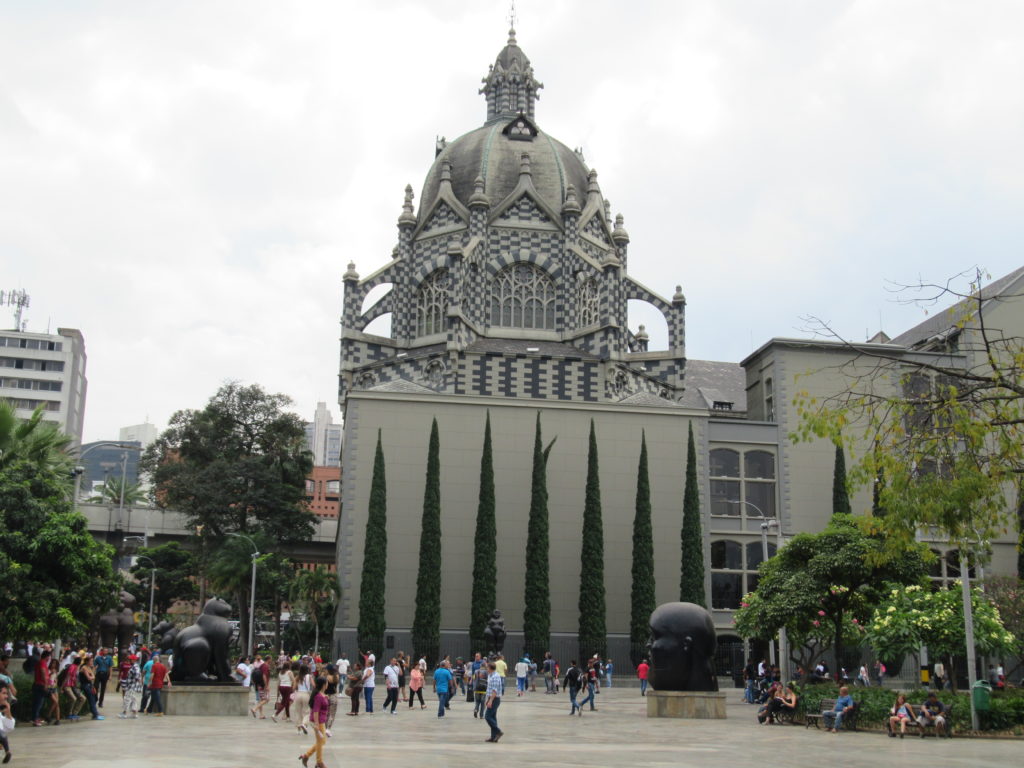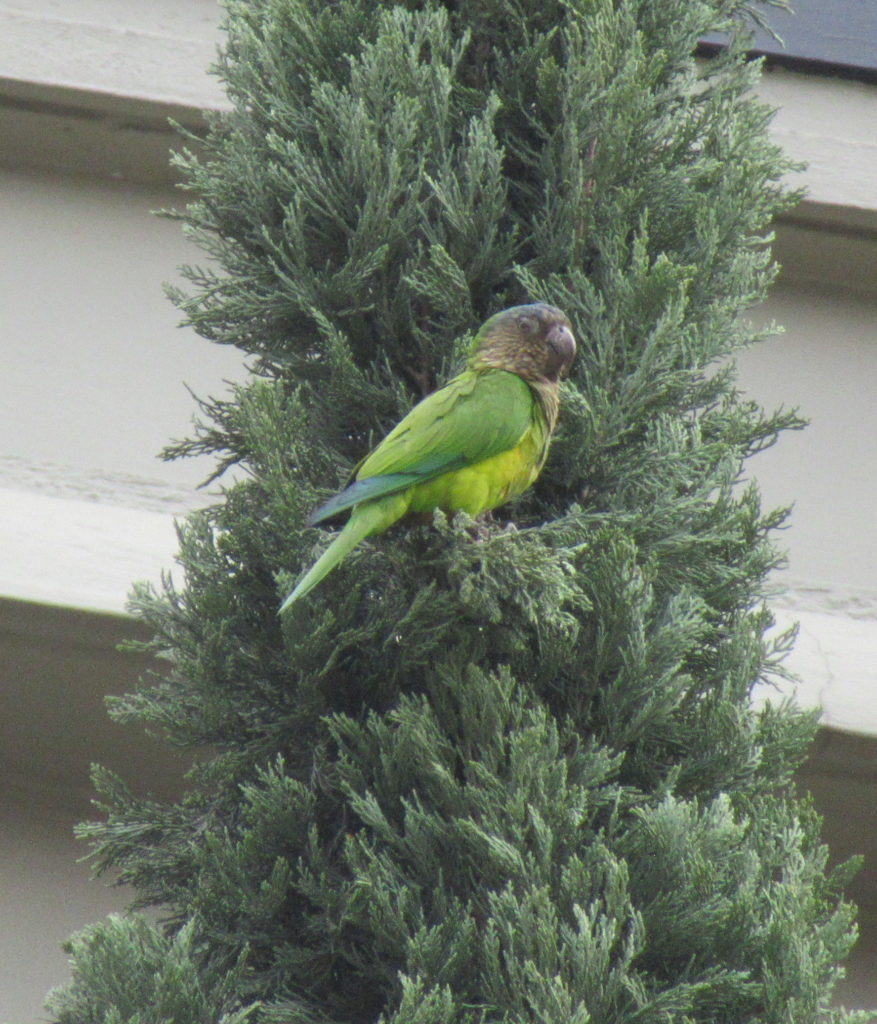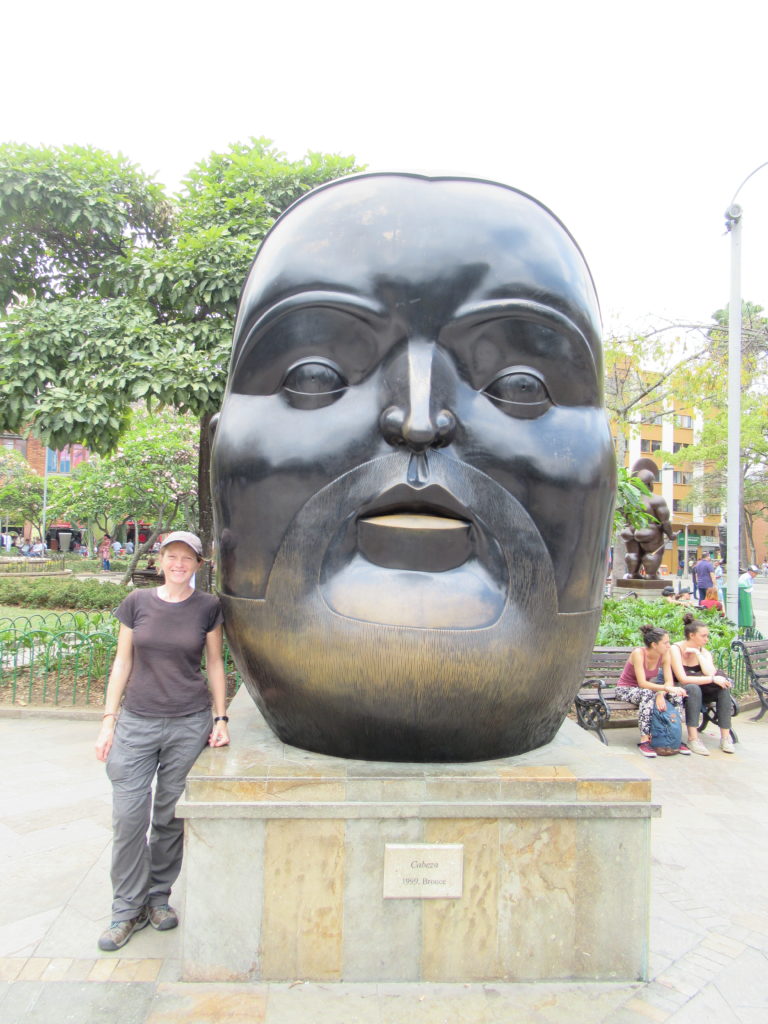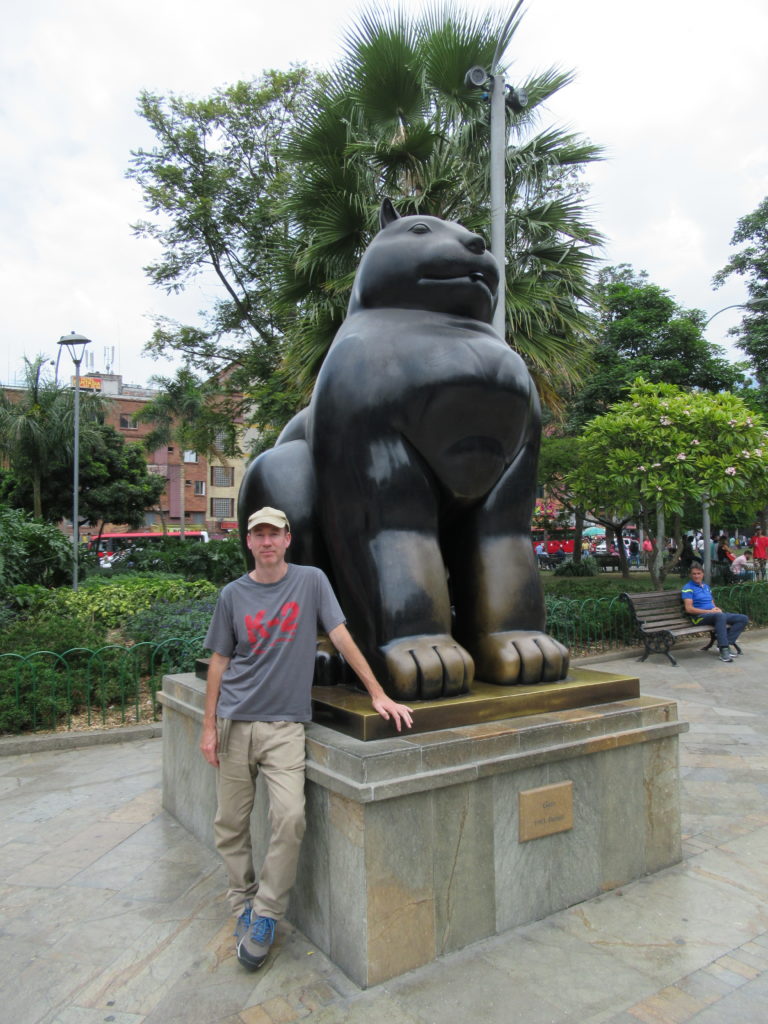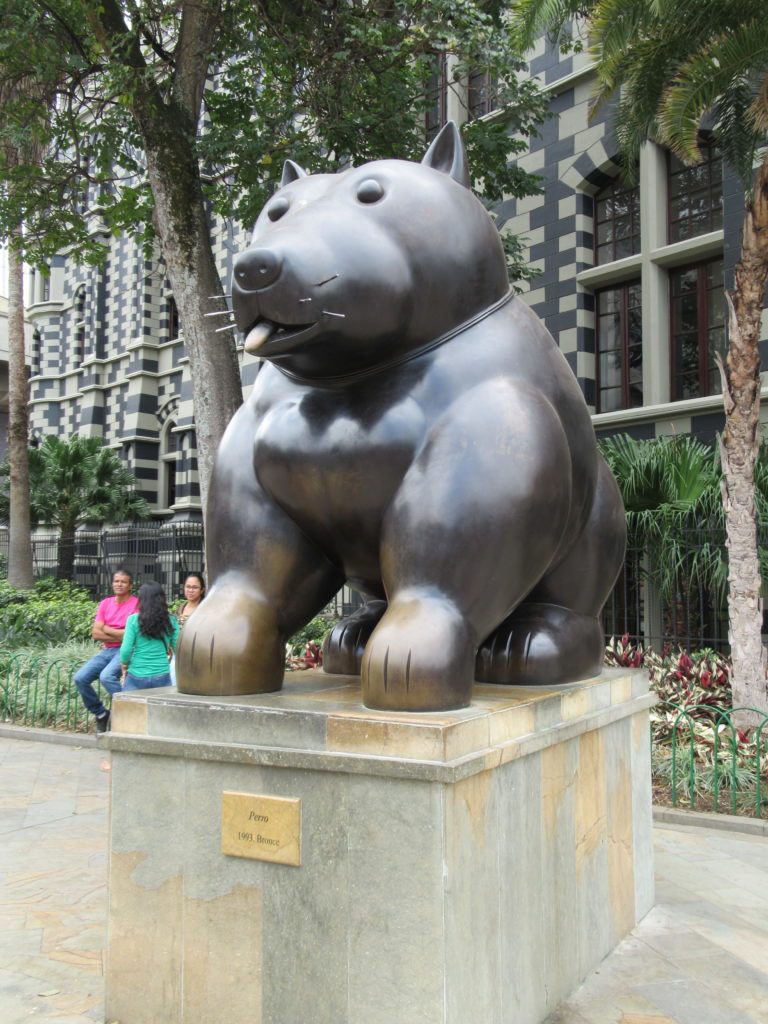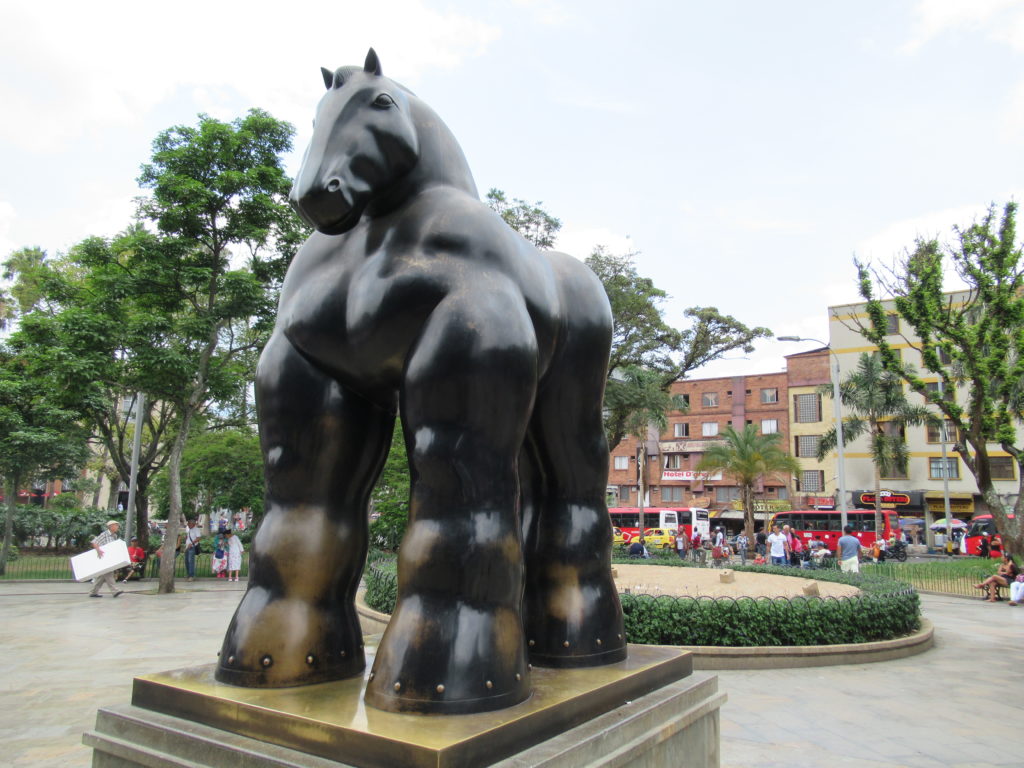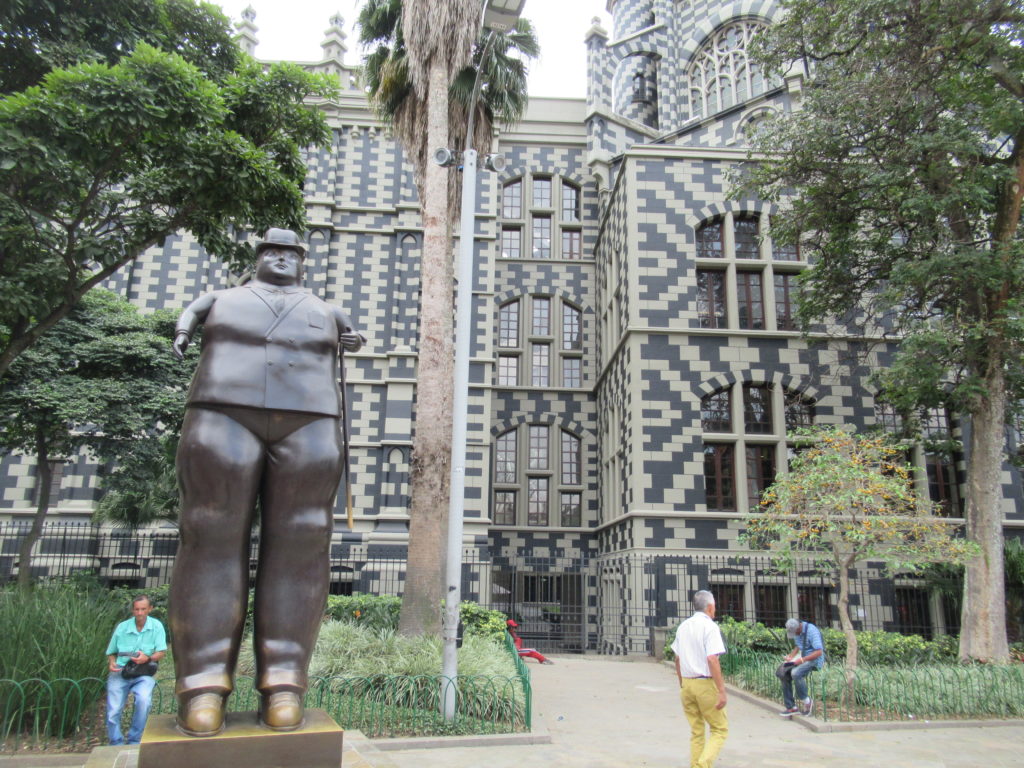 Our final stop in central Medellin was Plaza San Antonio – to see another Botero sculpture called 'Pájaro de Paz' (Bird of Peace). Here there are two almost identical Botero statues side-by-side… There hasn't always been two statues here – but in June 1995 the original bird statue was filled with dynamite and blown up during an outdoor concert (it is suspected that the explosion was detonated by FARC). So in the year 2000 Botero donated a second bird sculpture to the city of Medellin, and it was placed next to the original in memory of those that had died in the blast…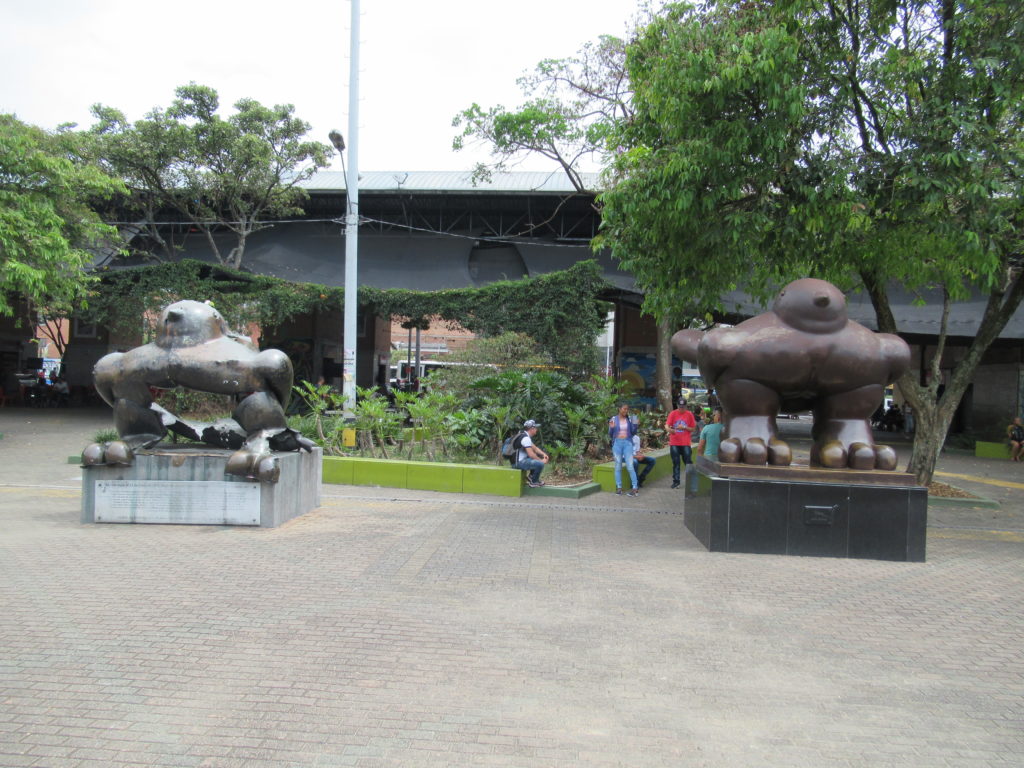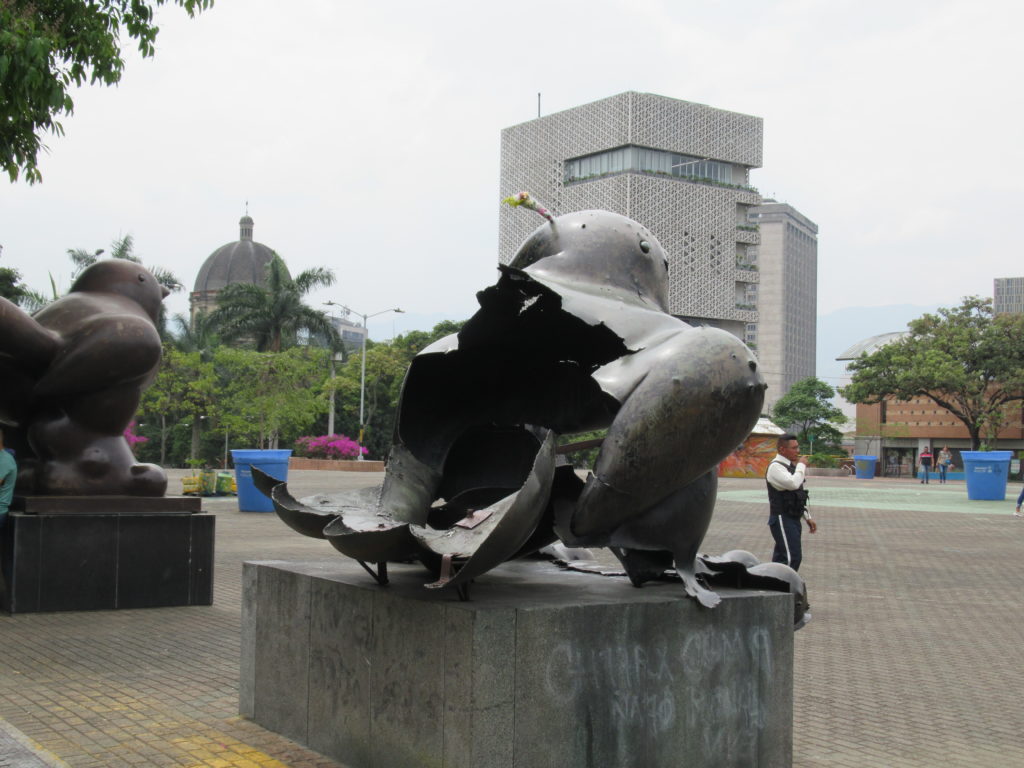 Medellin might have a violent, crime-ridden history, BUT we found it to be a really welcoming city, with some interesting things to see and do… and we were looking forward to returning to Medellin to finish sightseeing – but first it was time for more coffee 🙂 Yep, we were heading back to the coffee region 🙂 🙂