Estamos en Puerto Natales
Most people find themselves in Puerto Natales on the way to/from Torres del Paine National Park… yep, we've made it to the gateway of the infamous Torres del Paine National Park and the Famous 'W' walk…
Puerto Natales is a town full of people ladened with backpacks, treking poles and tents… and tour operators for those wanting to access the park without the above items!?!
We spent quite a bit of time hanging out in Puerto Natales in between days spent in the National Park (more on that in another post shortly!) and it was a pleasant place to be… The waterfront was quite a relaxing spot even if it was a bit windy at times – who could not be happy chilling whilst looking at heaps of beautiful black-necked swans?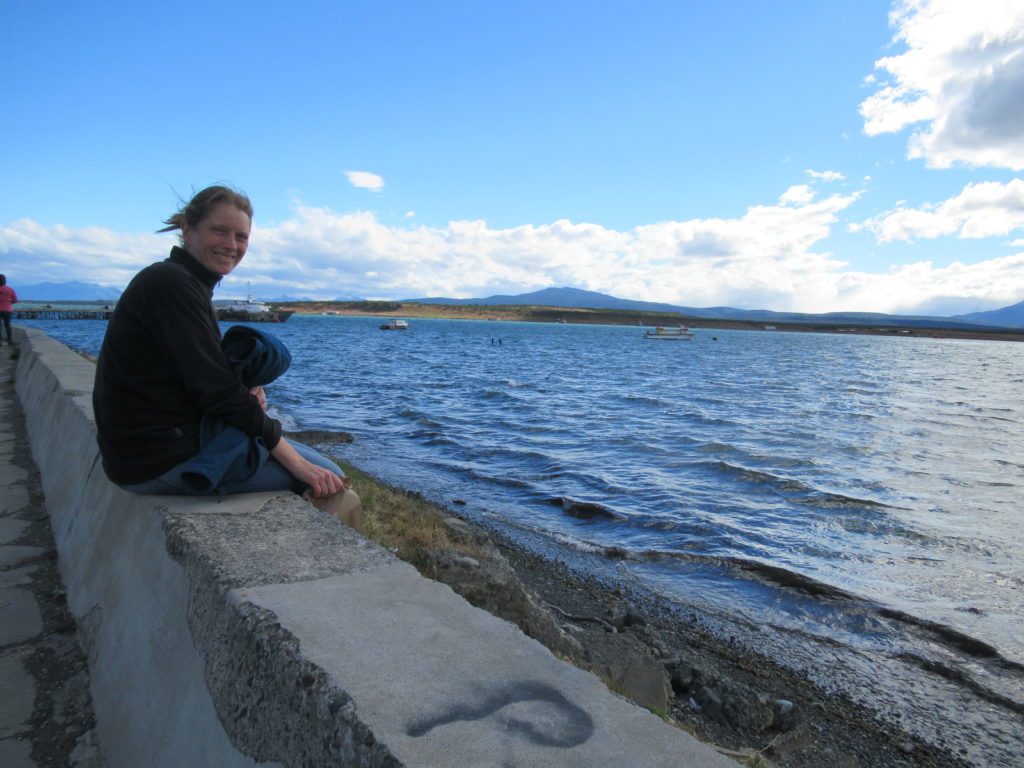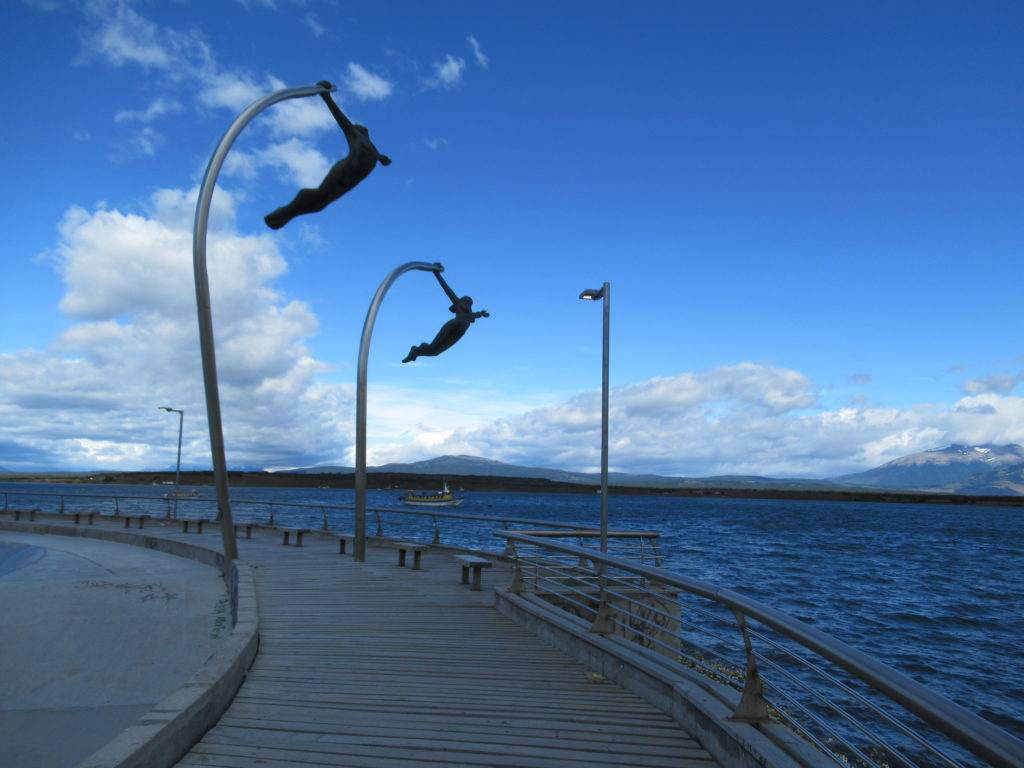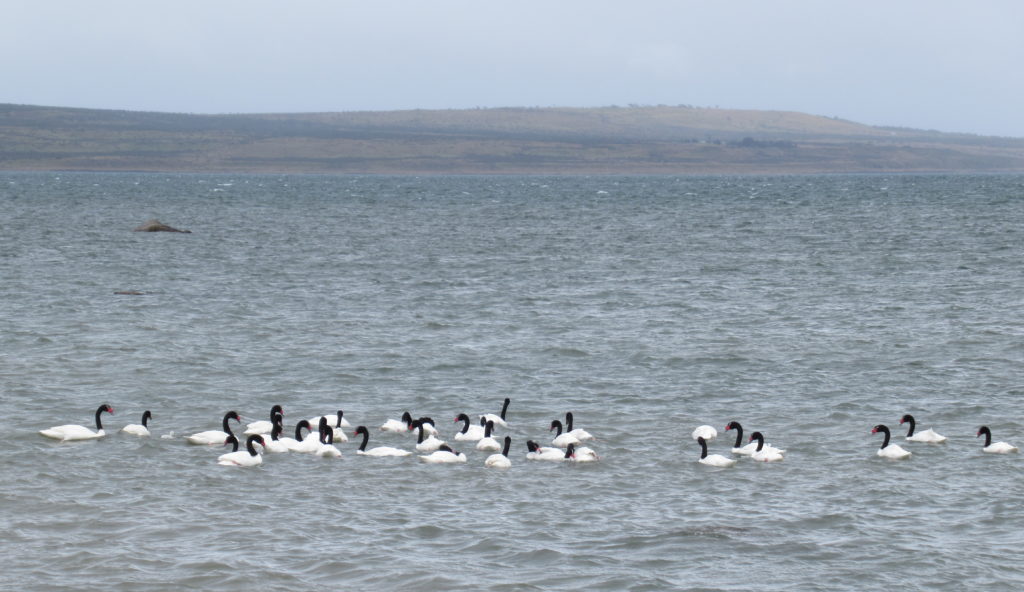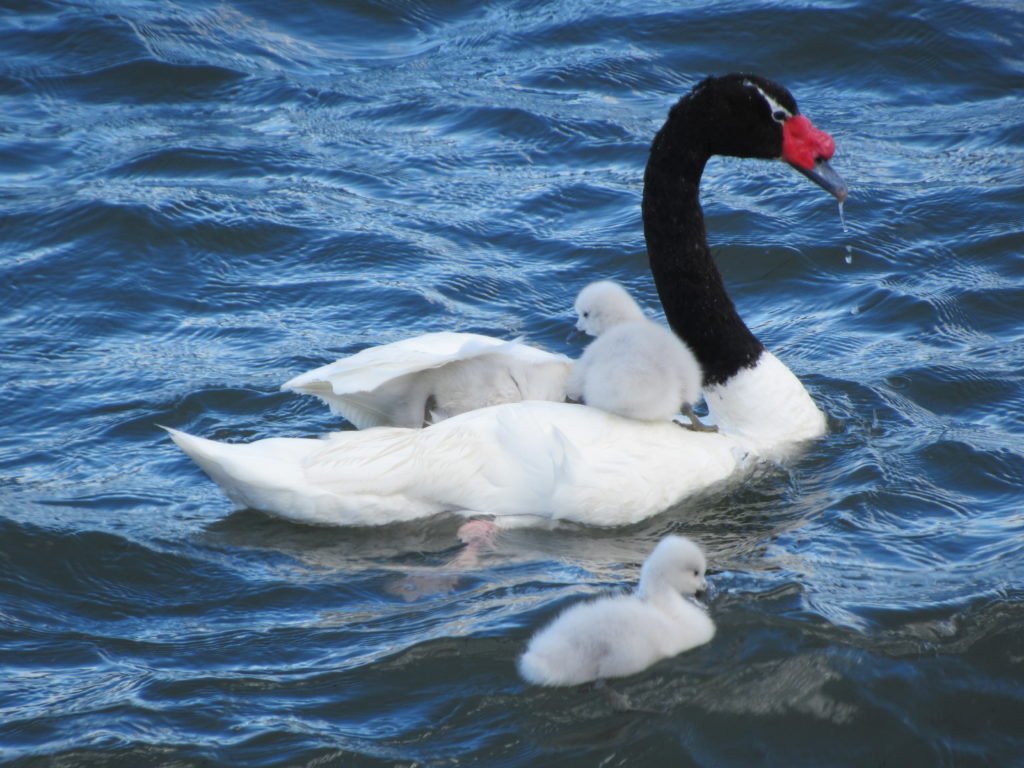 The other standout memory of Puerto Natales was the food… yes, food and birds are the two common threads in a number of my posts…  🙂 Sometimes things stand out for being awesome, and sometimes for being bizarre… this was more on the bizarre side!
First was breakfast provided at the hostel… a plastic box filled with an empanada and a cake, and then a yoghurt and a piece of fruit placed nearby – as well as a cup so you could help yourself to a cup of tea or nescafe (much to my disappointment this seems to be the preferred coffee choice in Chile 🙁 )
What you ended up getting in your box seemed to be a lottery… but also the time that you got up to eat breakfast had an effect… so….if you were both late and unlucky, then the chances were that no box had both an empanada AND a cake in it – as other guests had cherry-picked from the items available, leaving you with 2 opened boxes – one featuring an empanada that no-one wanted, and the other a cake that no-one wanted…! moral of the story… get up early!!!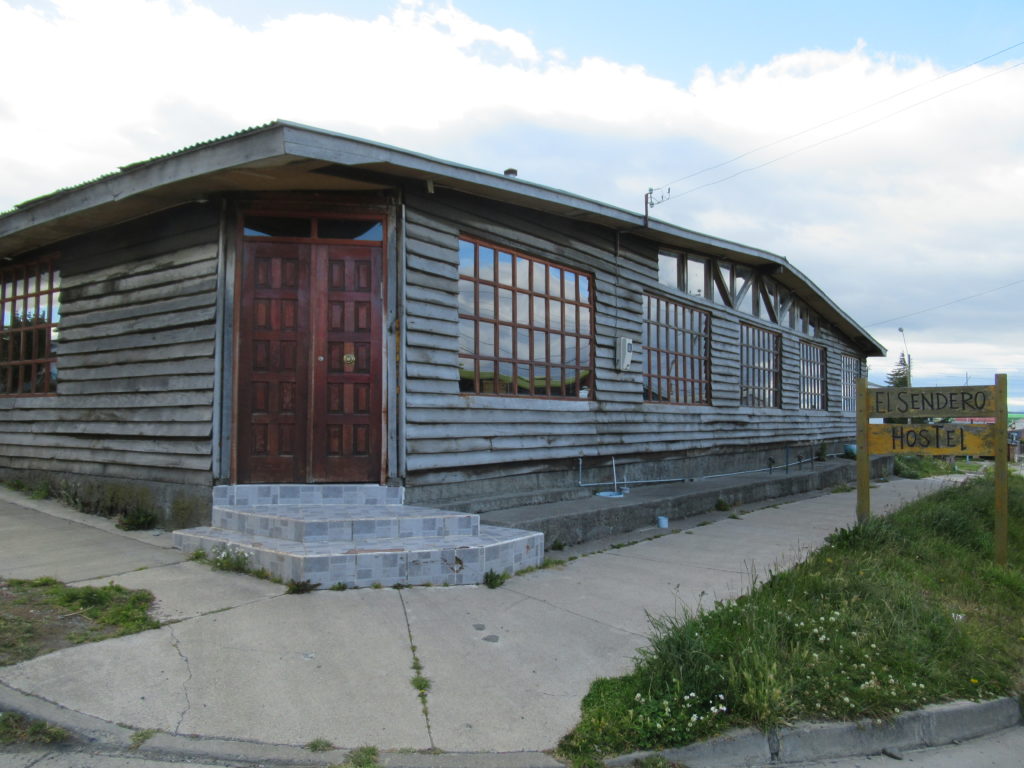 Our second bizarre experience was at lunch time… we ended up having the 'menú del día' in a football club… it's fair to say that we were the only tourists in sight – and maybe even fair to say that no other tourists had ventured in this year… or ever? We only ended up there as we were trying to read a menu board in the street, and a man in the doorway said to come through – but when we went in, it led through to another different room that was full of football trophies?! There were two old men eating in there, and nobody else…
As his main, PB got a tasty plate of mash… I think there was meat piled under the mash if I remember correctly… Being a fussy eater I chose to go all out and have the fish… after quite some time it came out… shame it was still frozen in the middle… 🙁 But PB said his meat/mash was not too bad…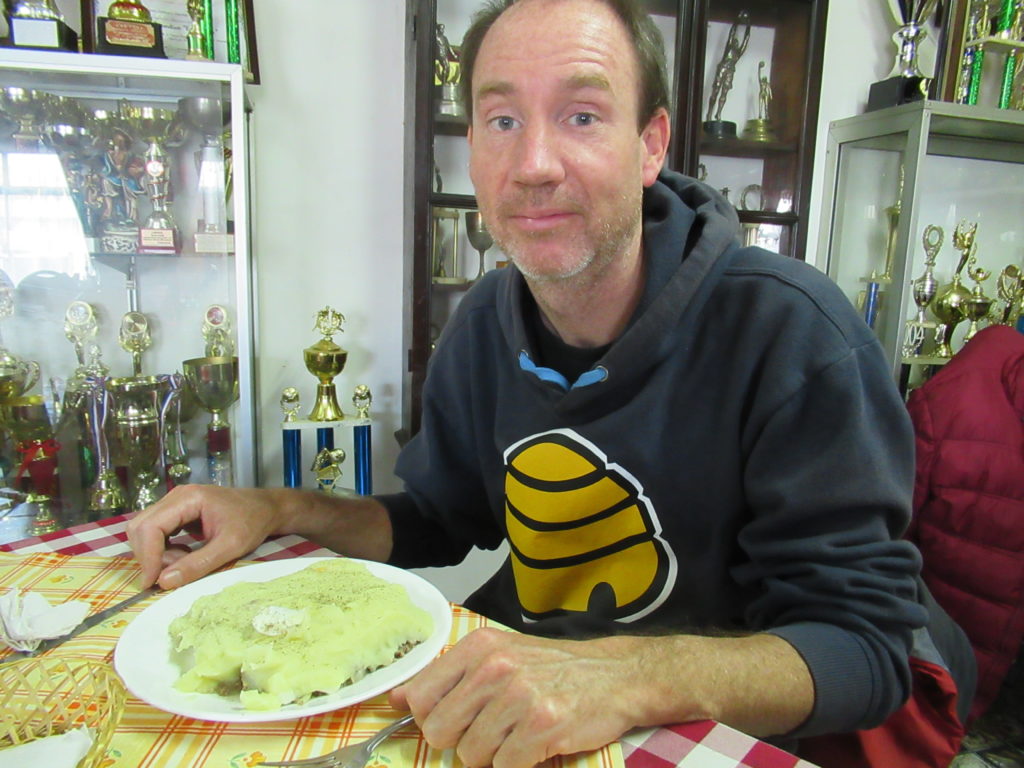 The food experience ended on a high though – as on our last day we discovered the best place in town serving traditional hearty Chilean bean stews with no meat in sight 🙂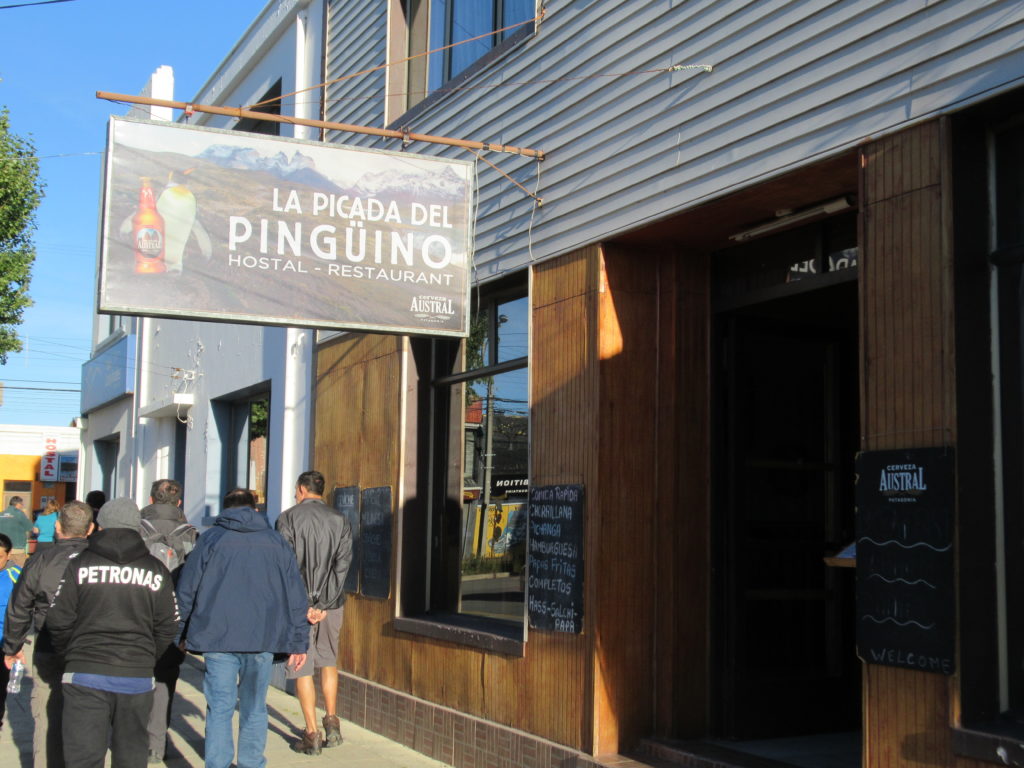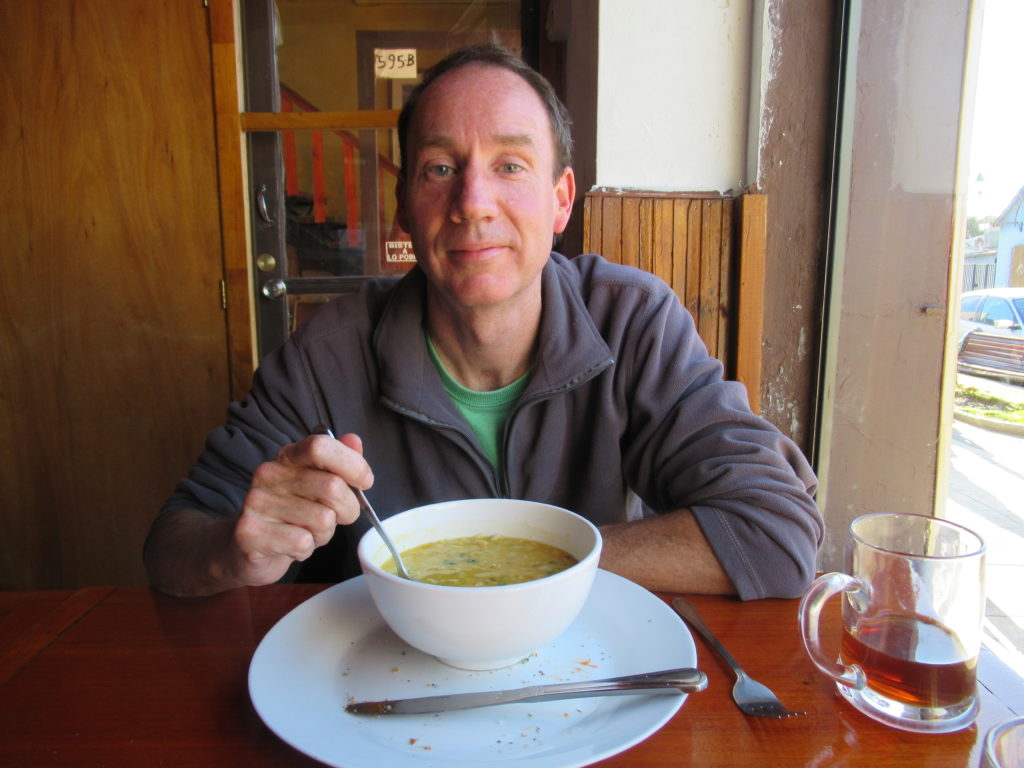 We waved goodbye to Puerto Natales from the decks of the Navimag boat Eden – heading on a 3 day voyage northwards to our next destination in Chile…