After San Cristóbal, next on our list of Galapagos Islands to explore was Santa Cruz.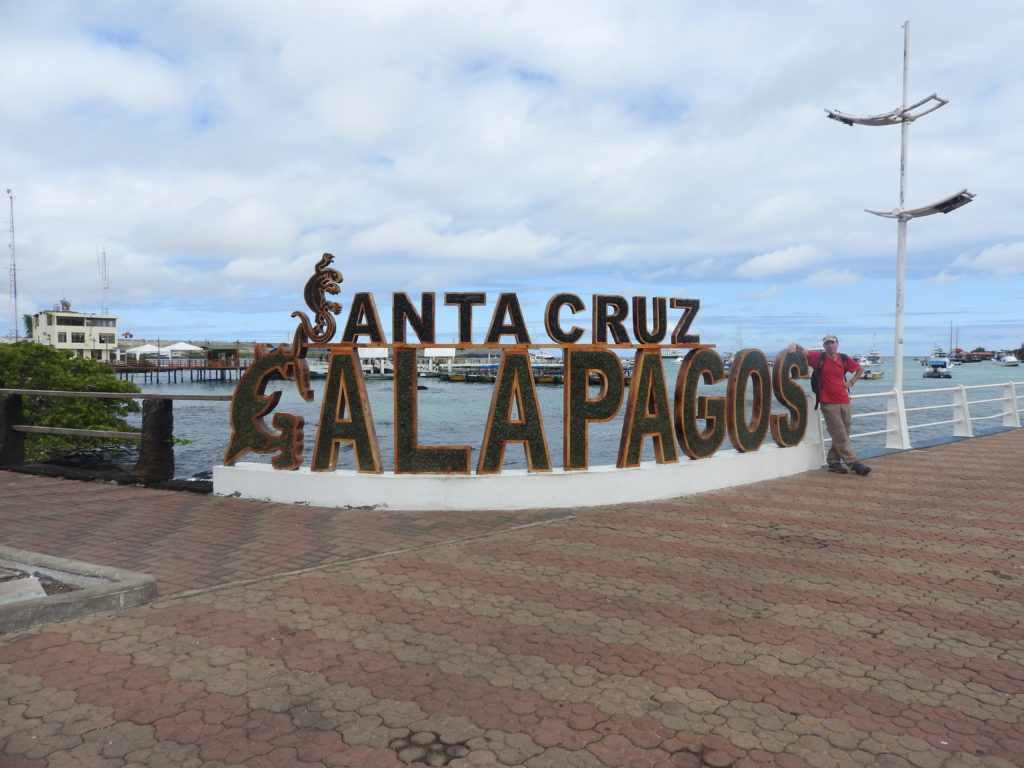 Santa Cruz is the second largest of the Galapagos islands, and the island with the largest population! It is also the most visited island of the Galapagos, as the capital Puerto Ayora is home to the famous Charles Darwin Research Station – a must see on EVERYONE'S (and yep, that includes cruises) Galapagos itinerary…
Our accommodation on Santa Cruz was in Puerto Ayora, but we chose to stay on the edge of town in a residential neighbourhood… it was within walking distance of the centre, and had self-catering facilities – a good choice if you ask me!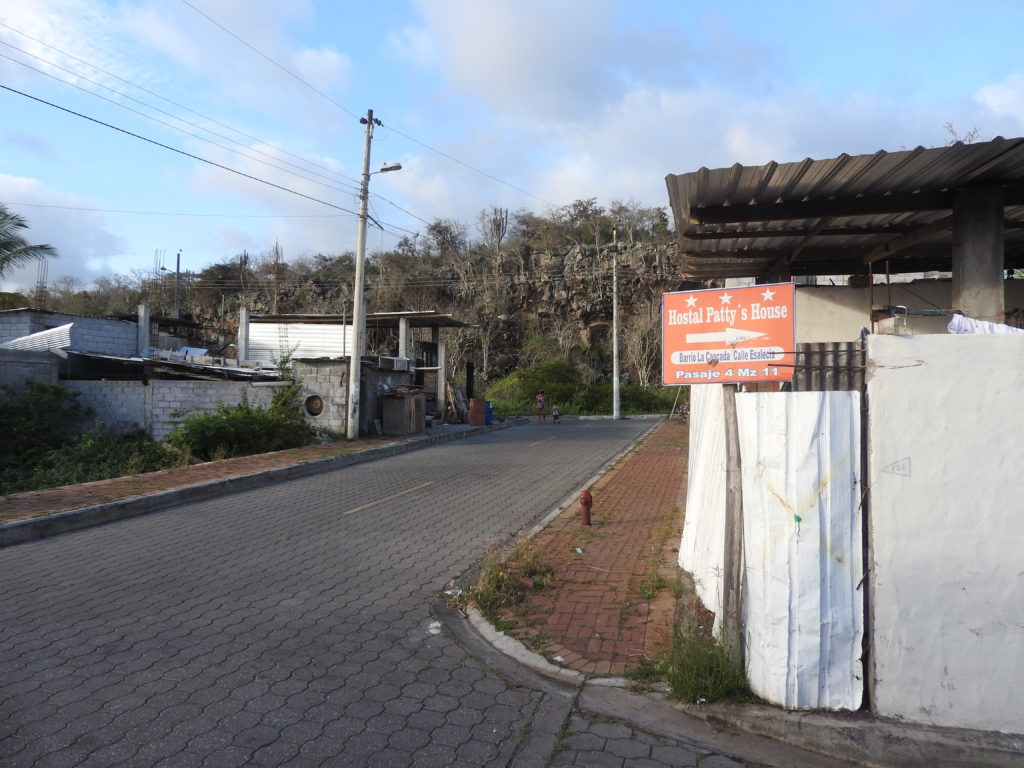 It's not hard to see why Puerto Ayora is a popular stop – like Puerto Baquerizo Moreno it has an airport and also some easy to see wildlife… BUT it also has heaps of tourist infrastructure – streets full of places to eat and drink, heaps of shops for all your souvenir requirements, big supermarkets, and lots of pretty easy-to-access tourist sites.
Being in Puerto Ayora was definitely eating and drinking made easy!!! It had some of the best menu del dias of the trip so far… AND definitely the best coffee of the trip to-date… There was also a local market, and of an evening a morocho and empanada stall set up there… mmm… morocho and empanada 🙂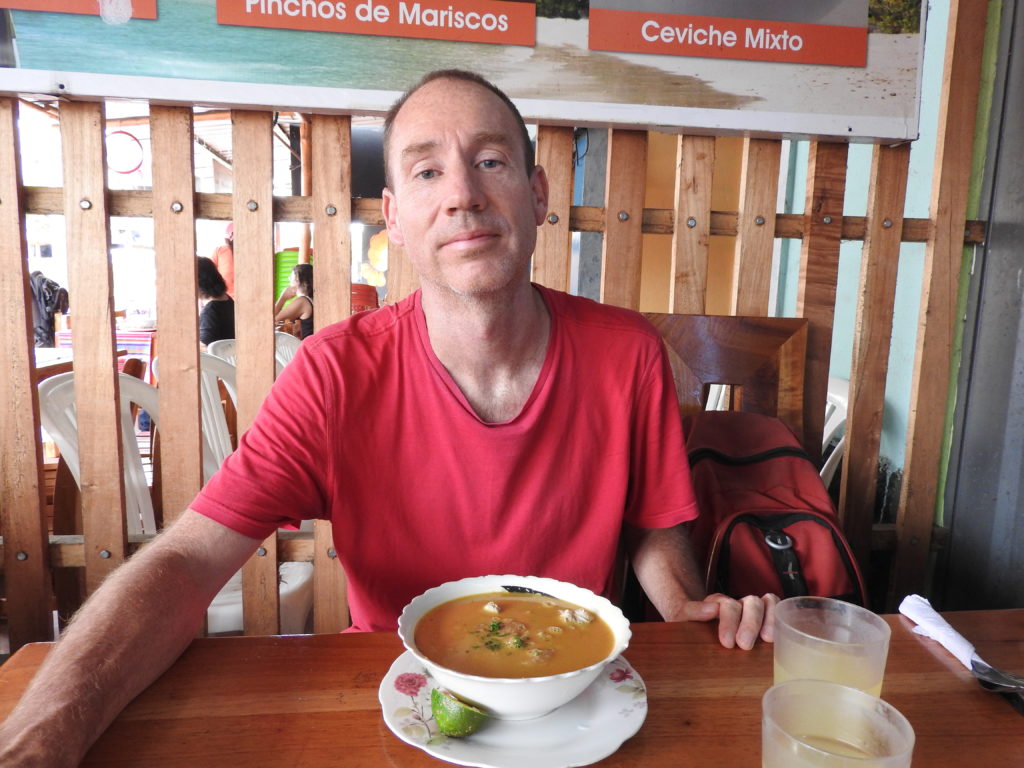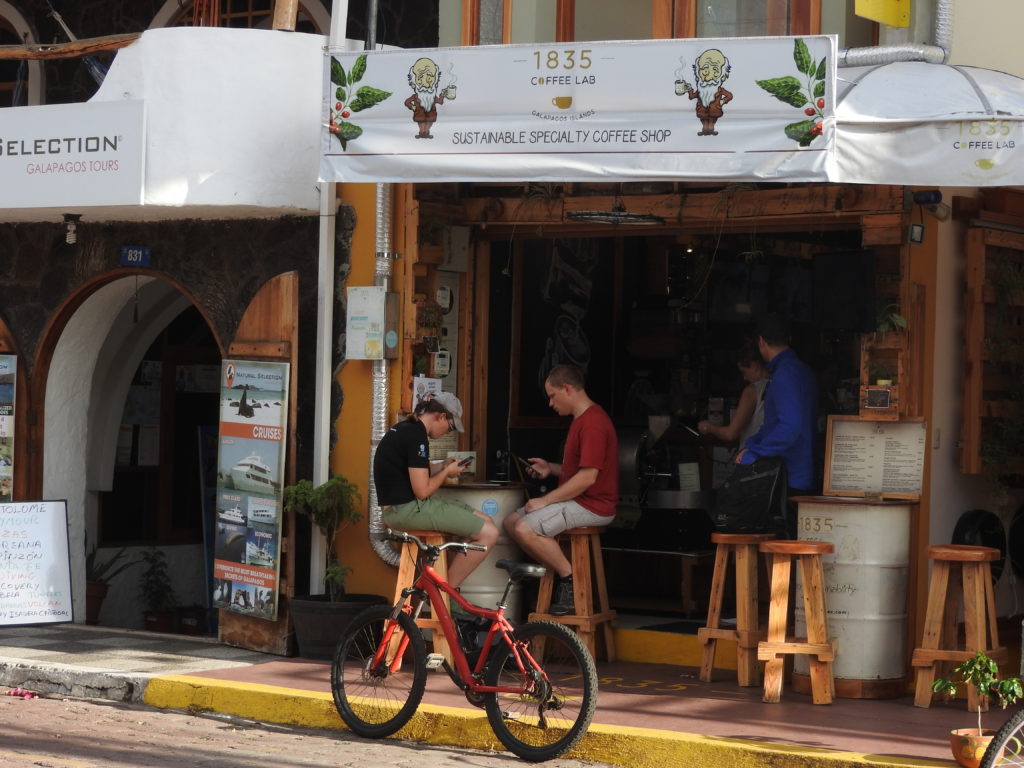 The main street in Puerto Ayora is Avenida Charles Darwin… this street leads from the main quay area to the Charles Darwin Centre which is at the furthest edge of town…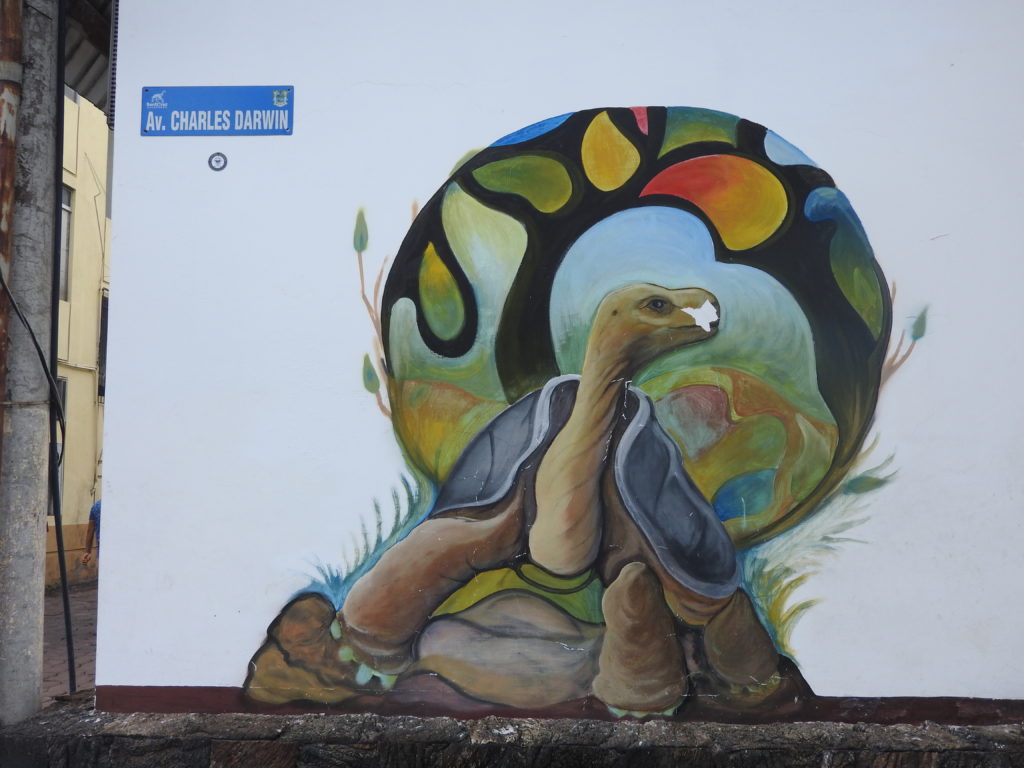 Avenida Charles Darwin follows the water's edge – although for a large part of the walk you wouldn't know it – as businesses have established themselves on each side of the road, blocking the waterviews 🙁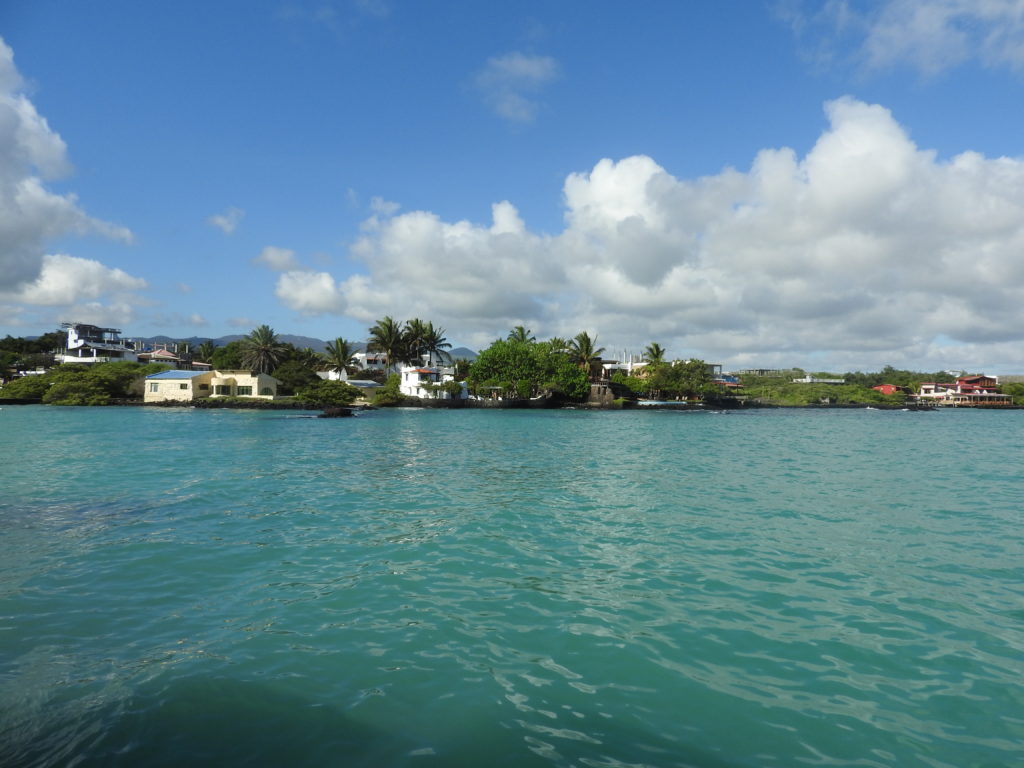 The fish market is, however, located on Avenida Charles Darwin… and being directly on the water – was a great place for spotting the local wildlife. I don't think there was a single time that we walked past the market that we didn't see a sea lion, frigatebird, or pelican hanging out in the hope of scavenging some fish…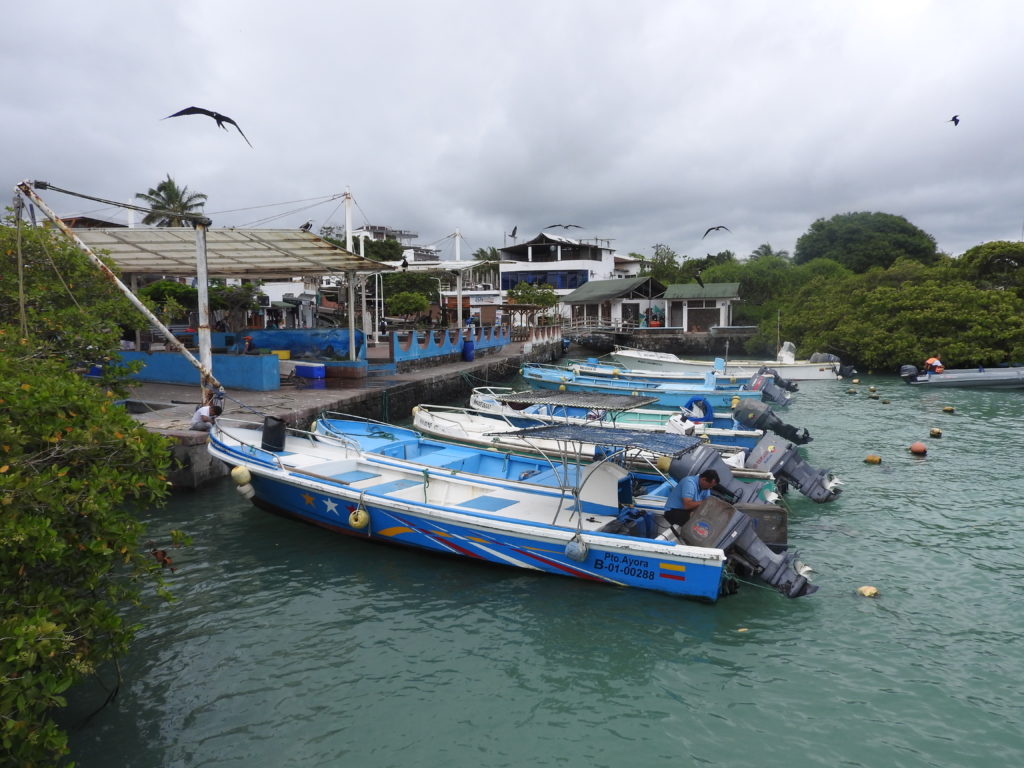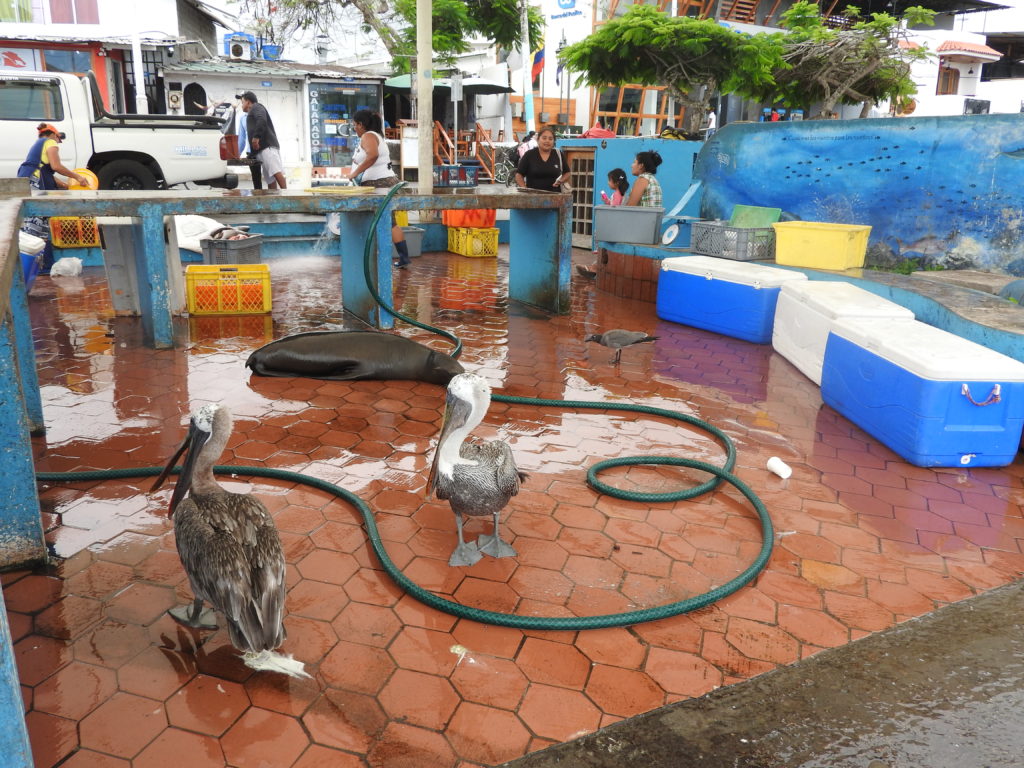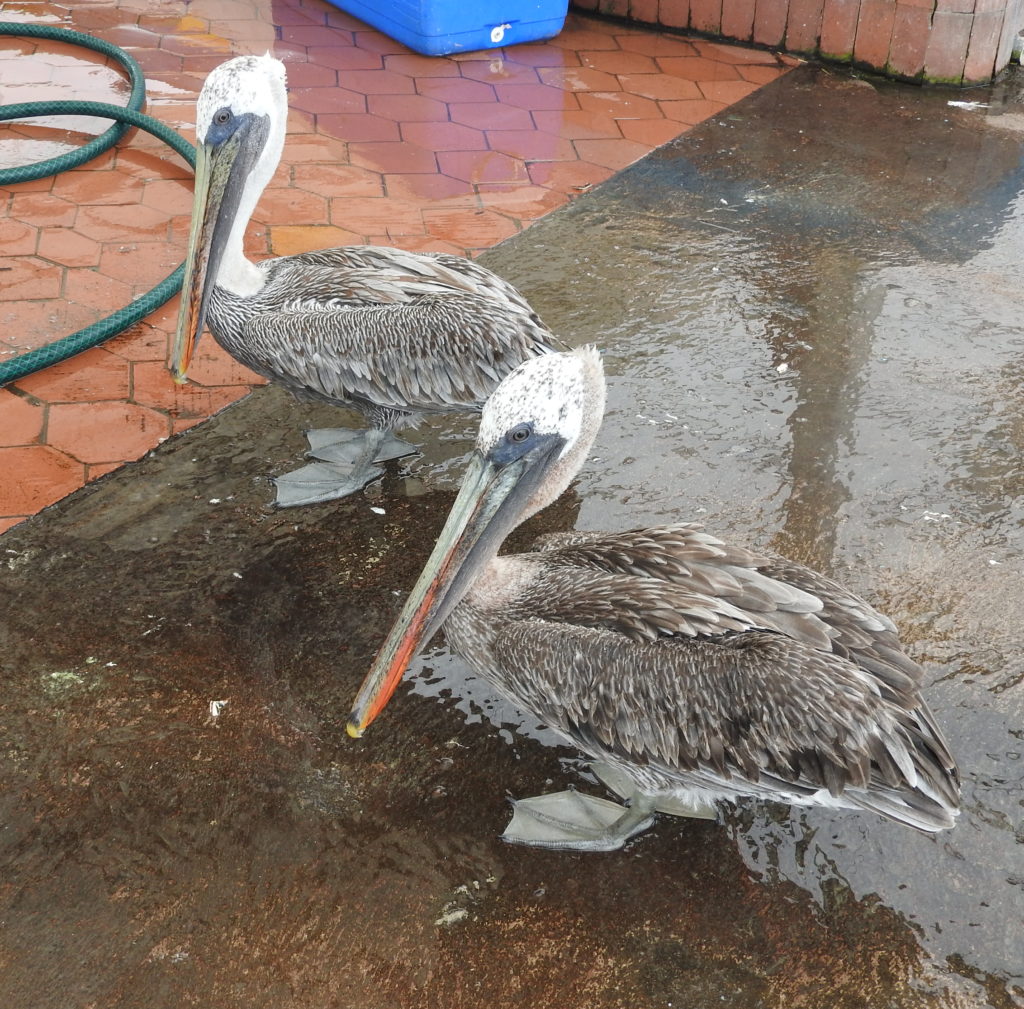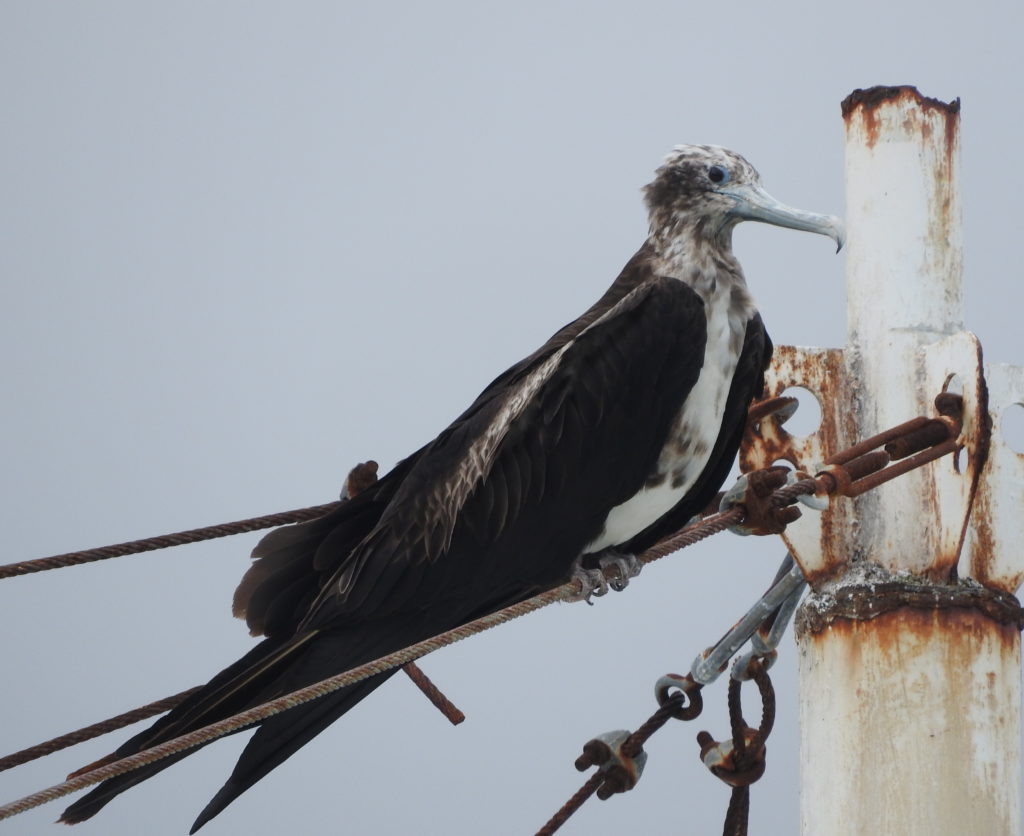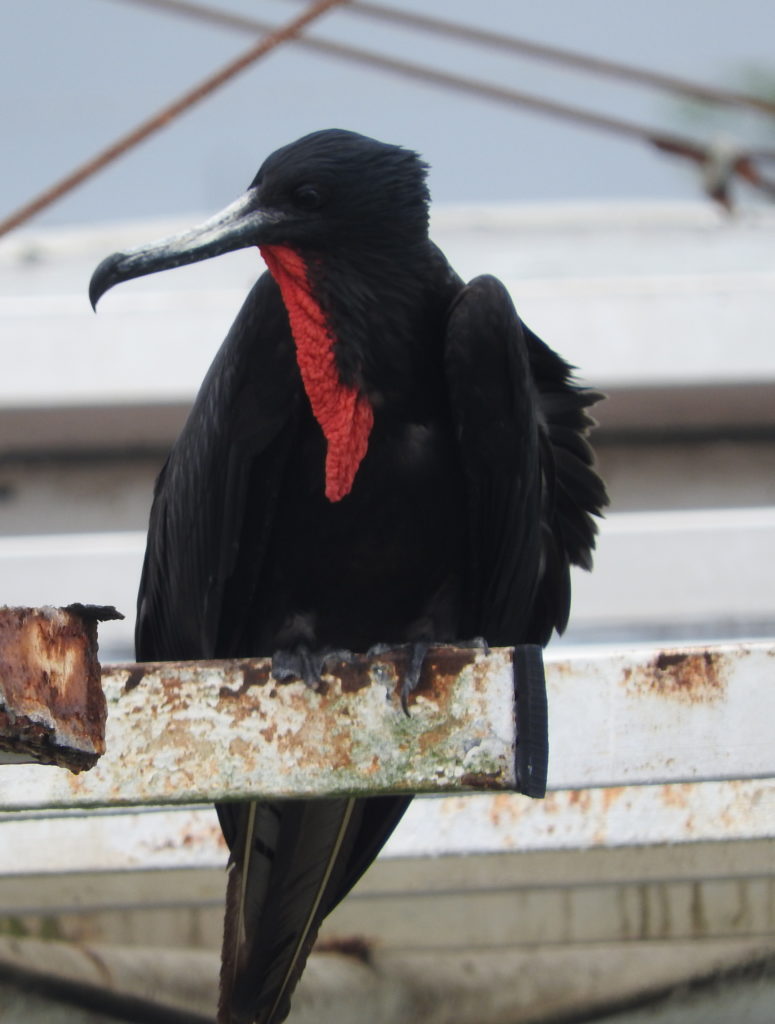 Not all the animals hanging out by the water by the fish market were there for a free feed… others were more than happy taking a nap, or just watching the world go by!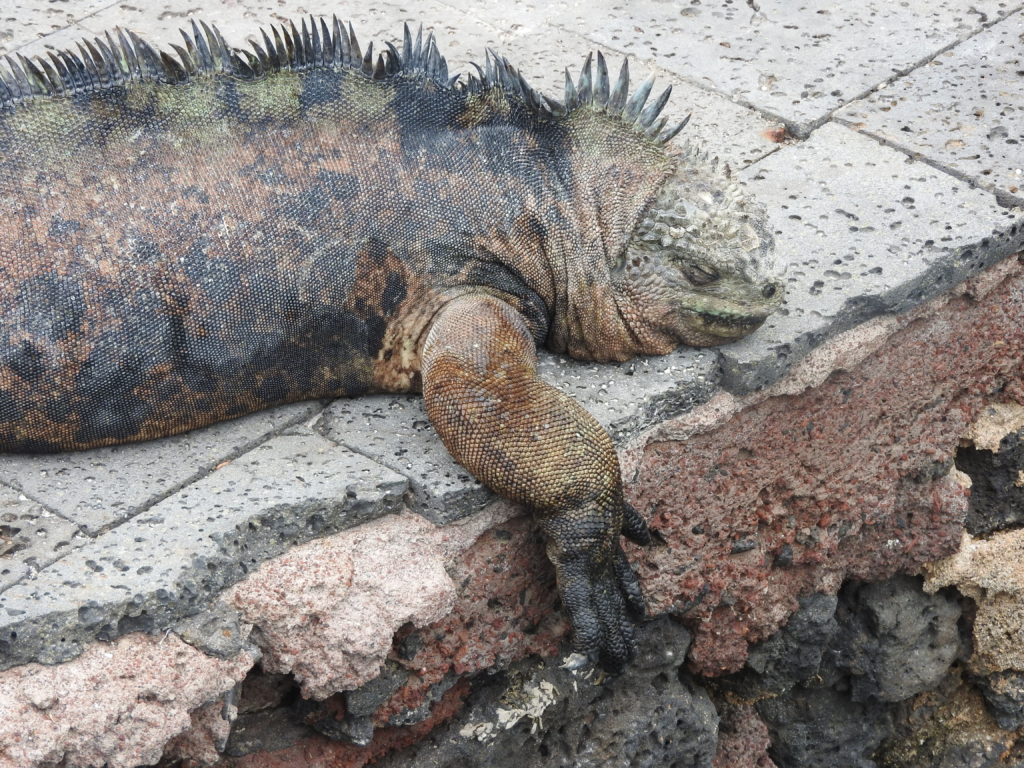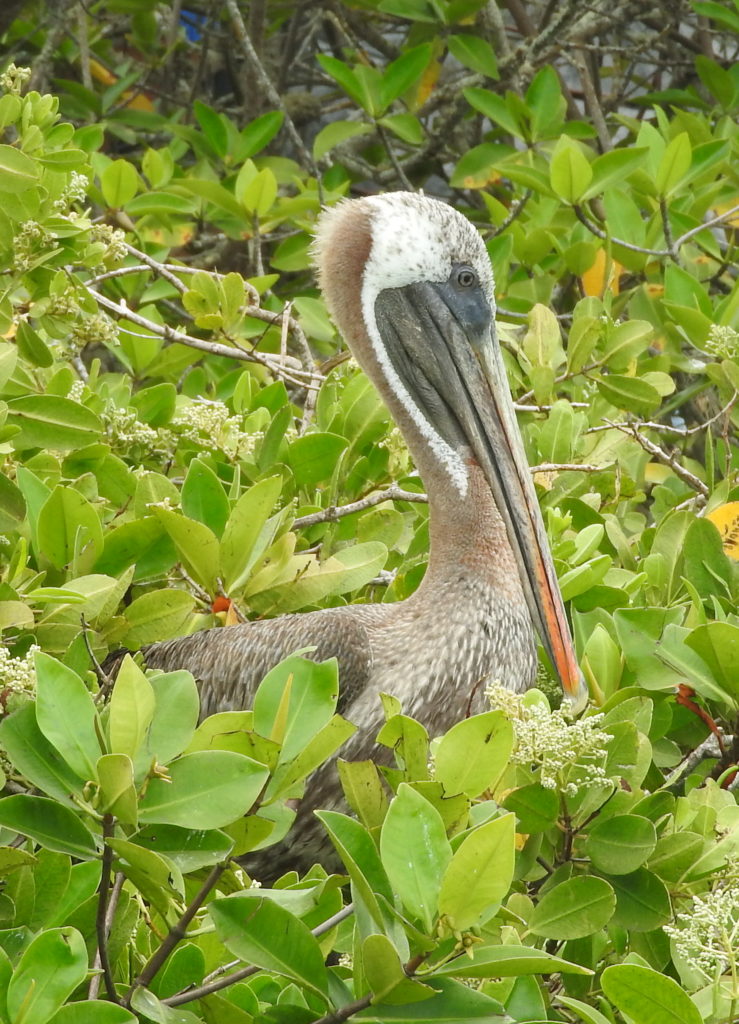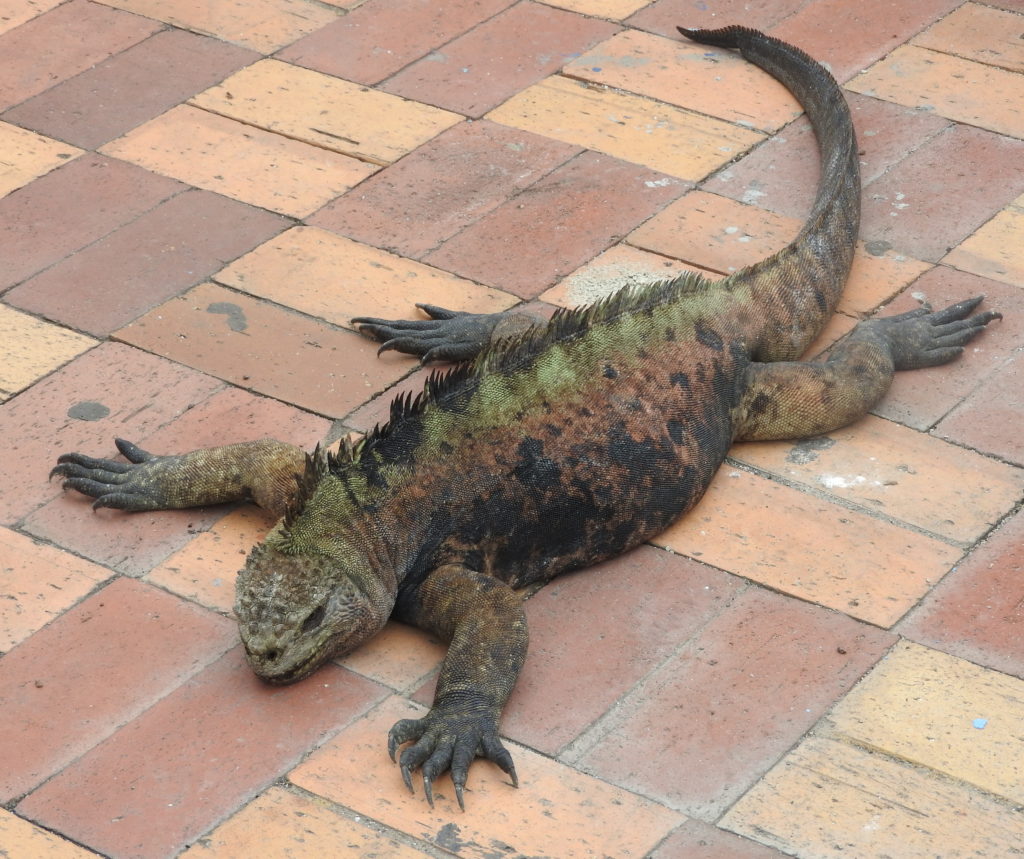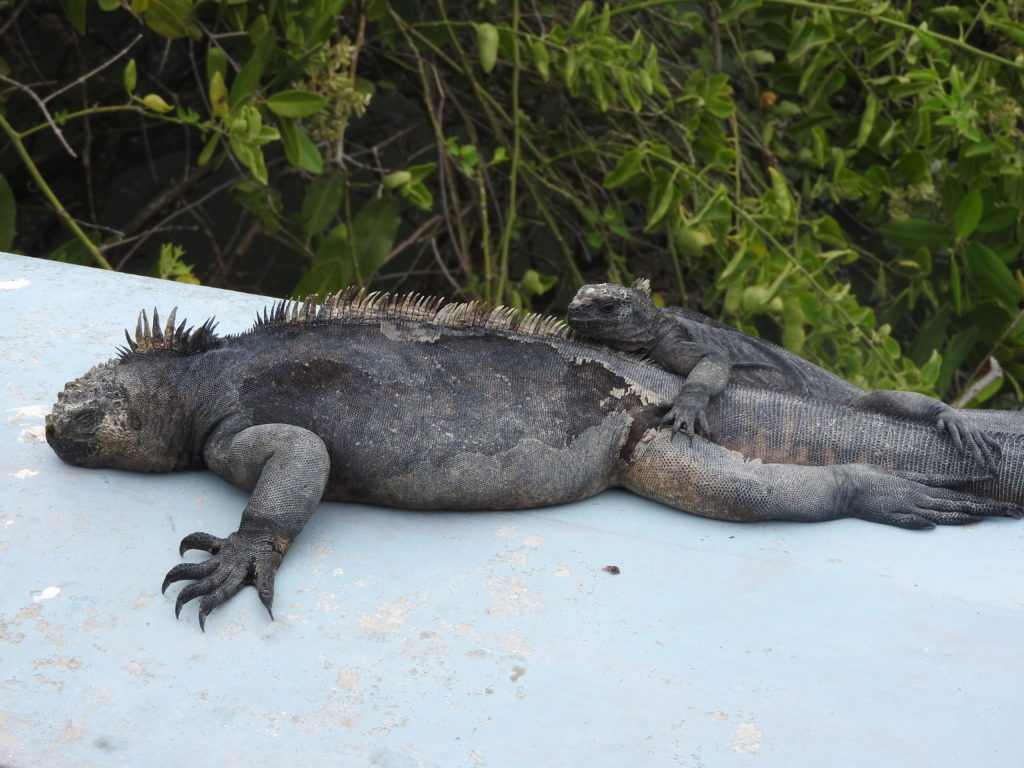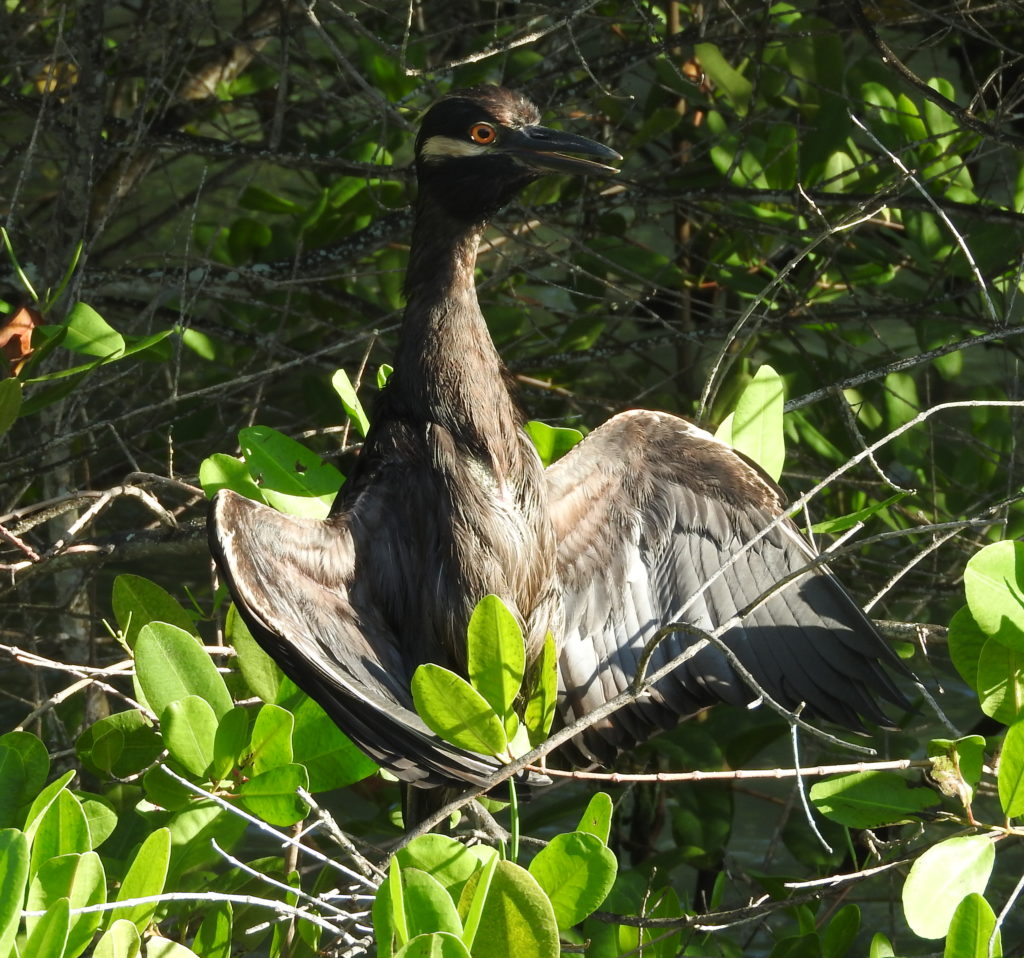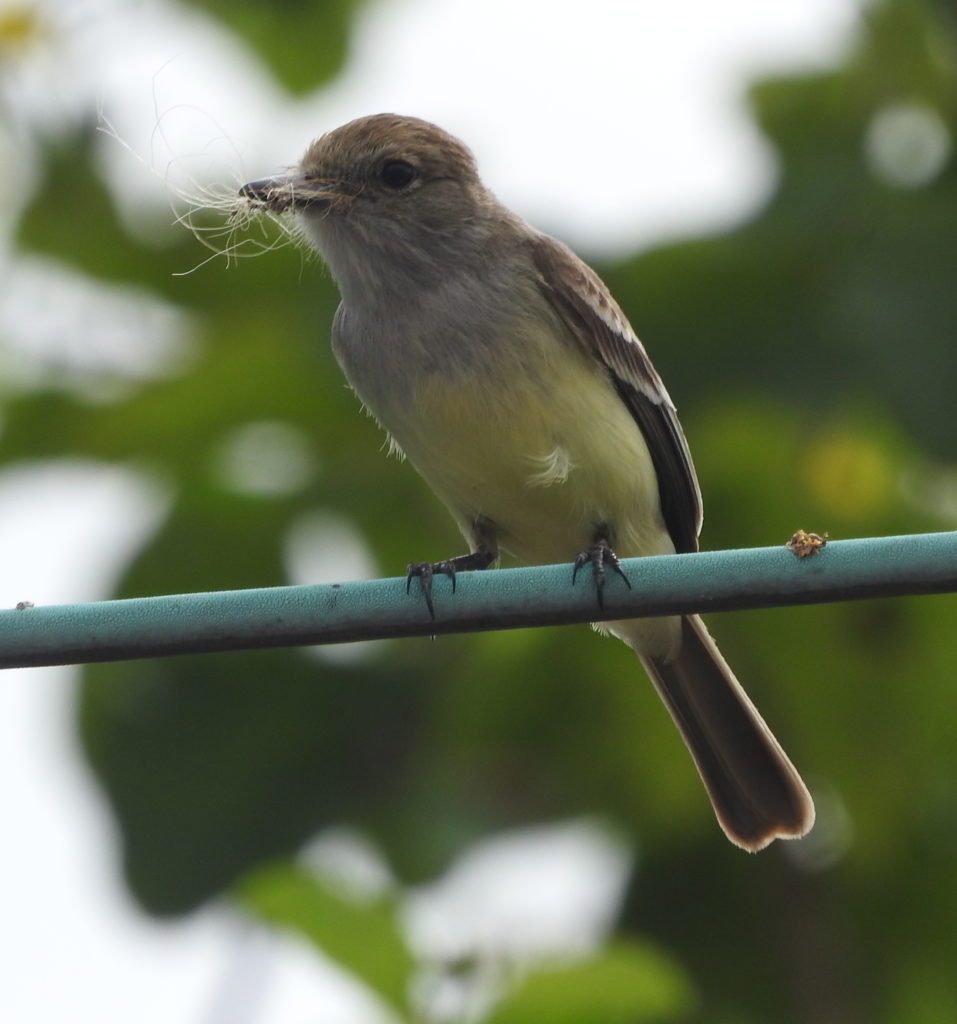 For marine life we headed to the quay as it was getting dark – it was a fantastic spot! Here we got to see rays and black tipped sharks for free – AND without getting wet!!!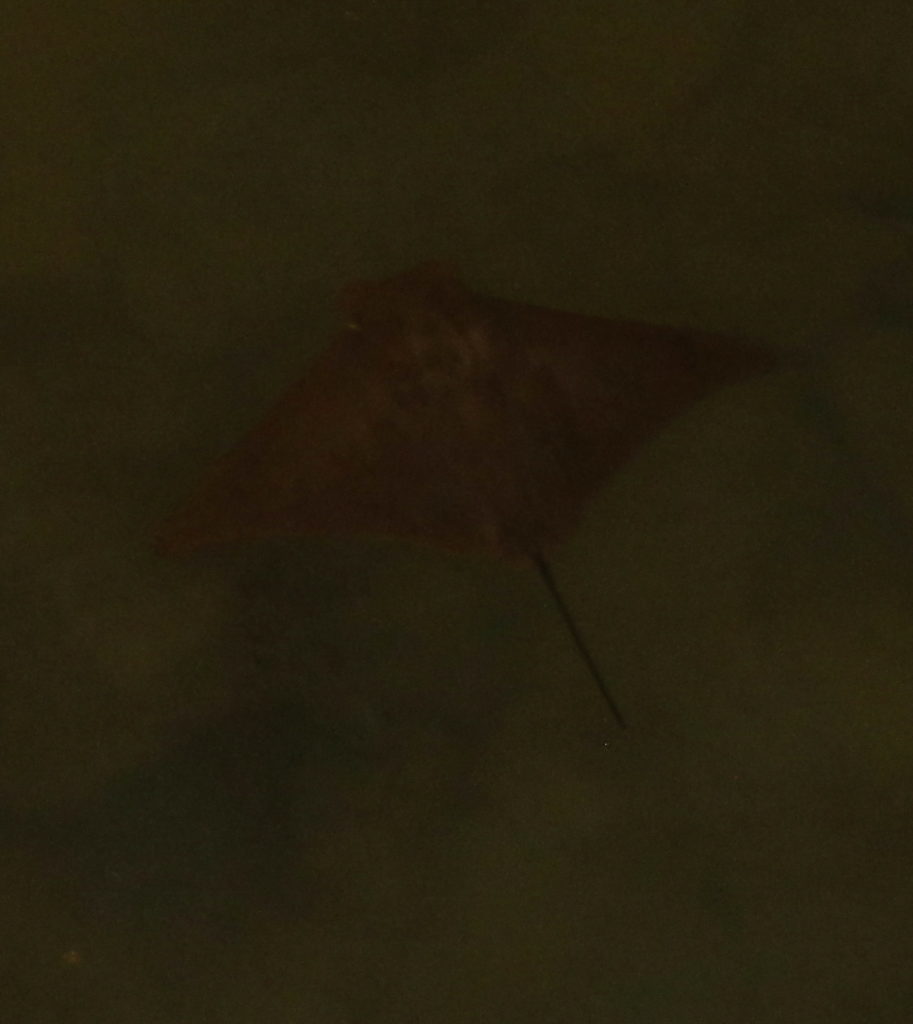 Check out the video of the sharks swimming!
Our time in Puerto Ayora also gave us an insight into an Ecuadorian New Years tradition – Monigotes!
Monigotes are characters that represent the year gone by. Traditionally they are made using old clothes, and stuffed full of straw or paper – they would also be given a face so they looked like a person… But nowadays there's a HUGE market in paper mache style cartoon characters, and people often buy these instead of making them.
On New Years Eve at the strike of midnight it is tradition to set your monigote on fire! The idea is that it is a bit of a cleansing ritual – you are getting rid of bad luck and energy from the previous year so you can start afresh…
Puerto Ayora has its own Monigote maker… he was often at work when we walked the back way to the town centre from Patty's House 🙂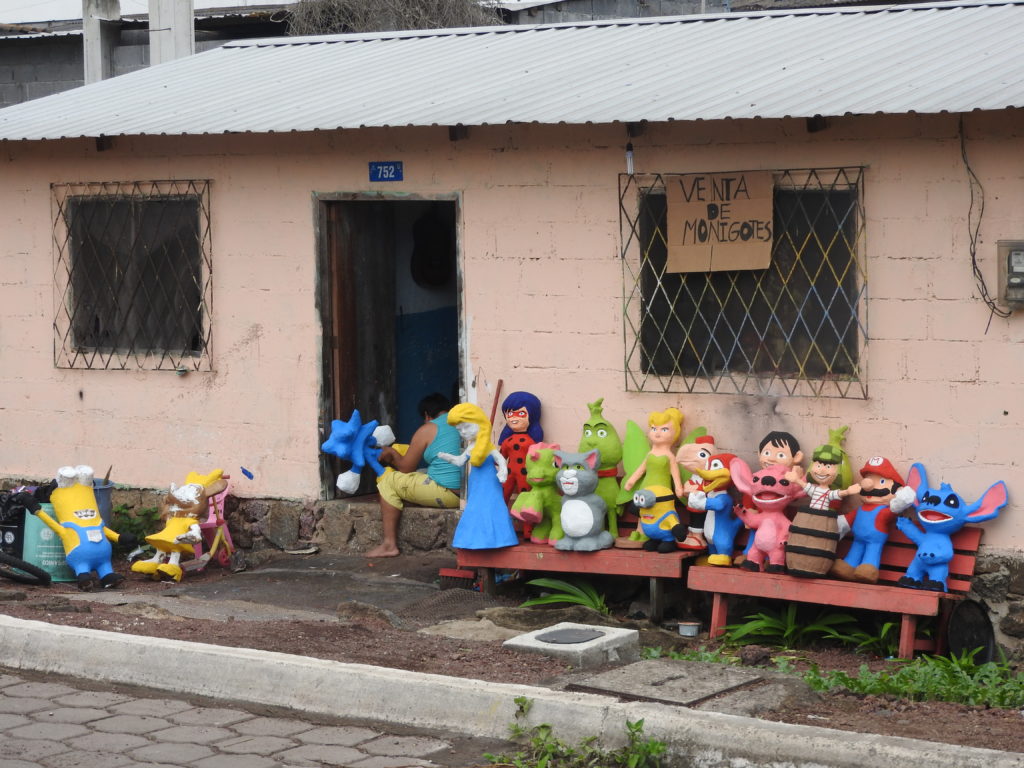 Santa Cruz was a great island for hanging out on – which is good, because we would be back there again for a few days before our flights back to the mainland.