Estamos en Santa Rosa de Calamuchita
Finally back on track (not sure for how long) and am actually posting the blog from the place that I claim to be in! Yay!
Santa Rosa de Calamuchita is a couple of hours away from Córdoba (by bus) in the Calamuchita Valley. It's a fairly pleasant place, with a river  (El río Santa Rosa) running through it… we've enjoyed strolling up and down the banks of the river in the sunshine, looking for birds!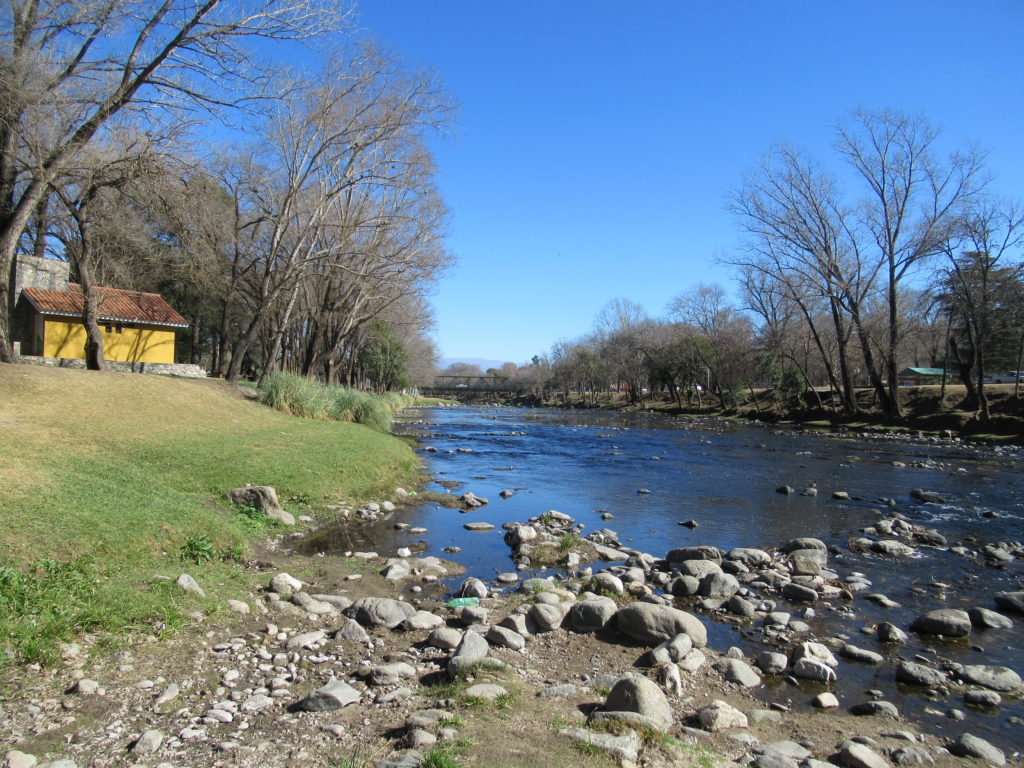 Santa Rosa de Calamuchita has a couple of other tourist attractions too… The first is a big hill with a big cross on the top (and 14 smaller crosses marking the way up to the big cross at the top). It's officially called cerro vía crucis and has pretty good views from the top of it… you don't see many people on the trails around here… but we did bump into…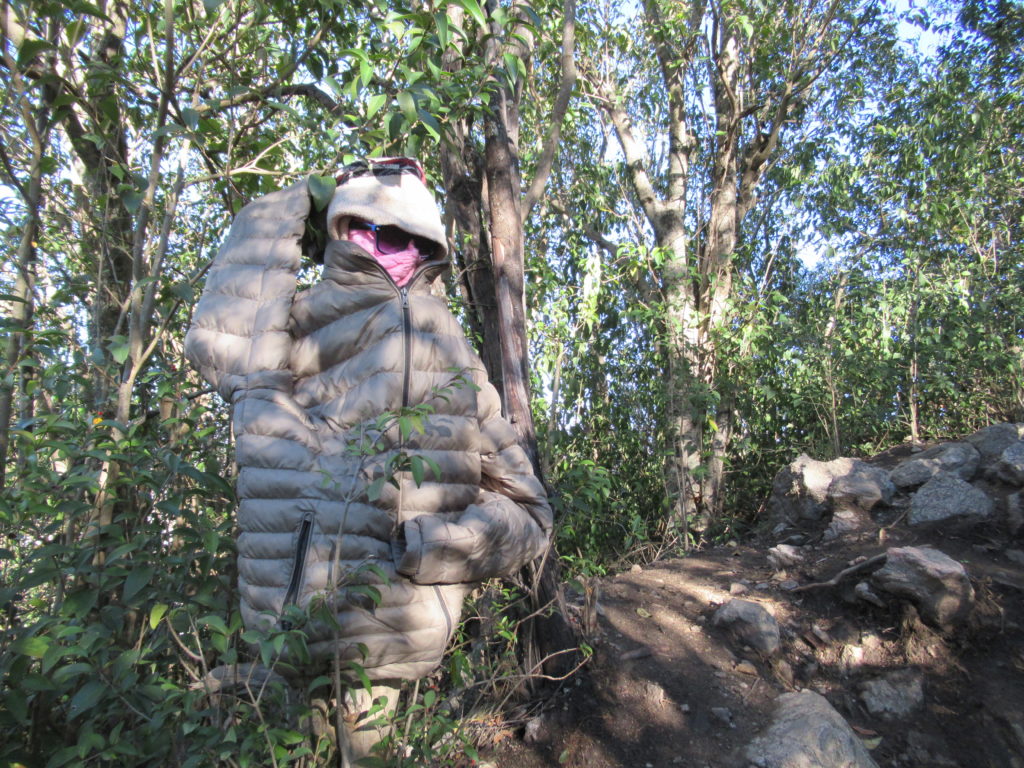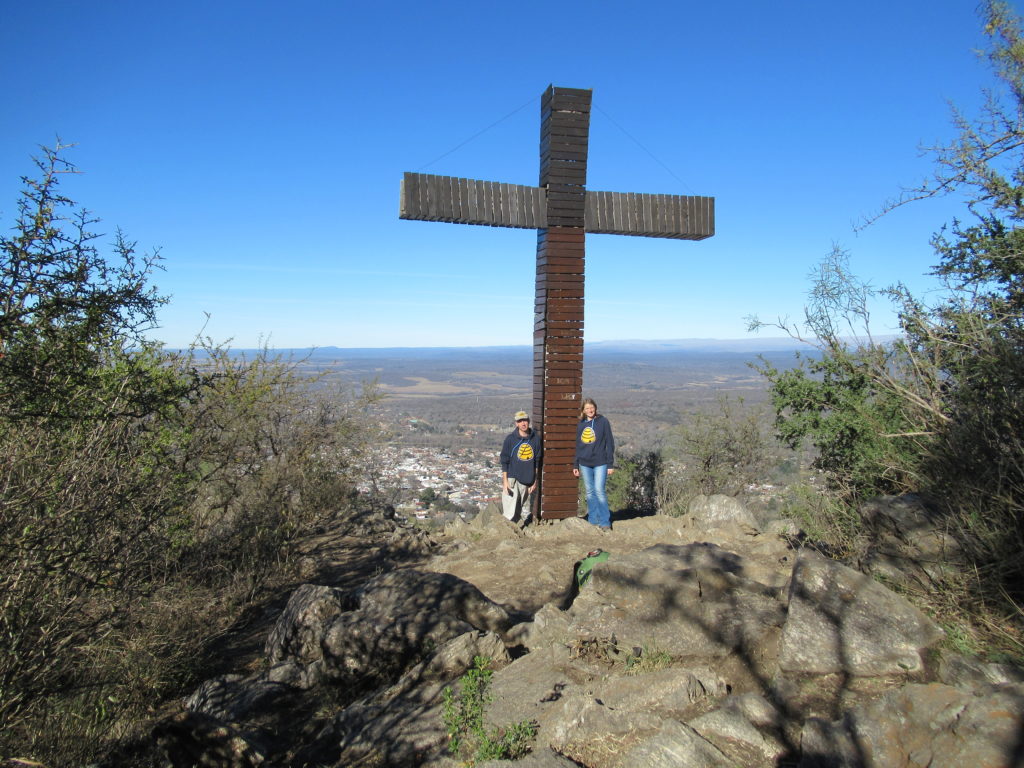 We also spotted a Southern Caracara at the top which made the trek to the top even more worthwhile 🙂 Yes I am becoming bird obsessive!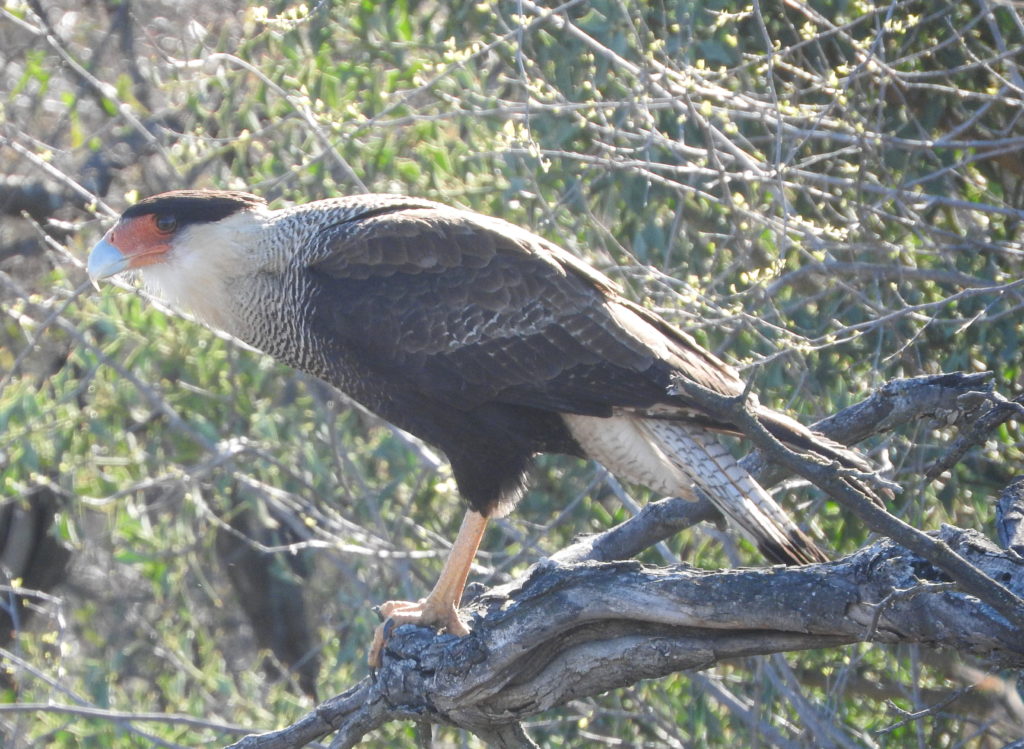 The second tourist attraction is the Reserva natural La Cascada – a nice walk through the forest (with a few easy river crossings…)  The first stop is a mirador, and the second stop (if you don't follow a goat trail up even higher.. thanks PB..) is the waterfall which you would in fact reach quite quickly… our little detour made the walk slightly longer, but hey it's always good to get a bit of exercise in… makes the biscuit eating guilt-free later on!!!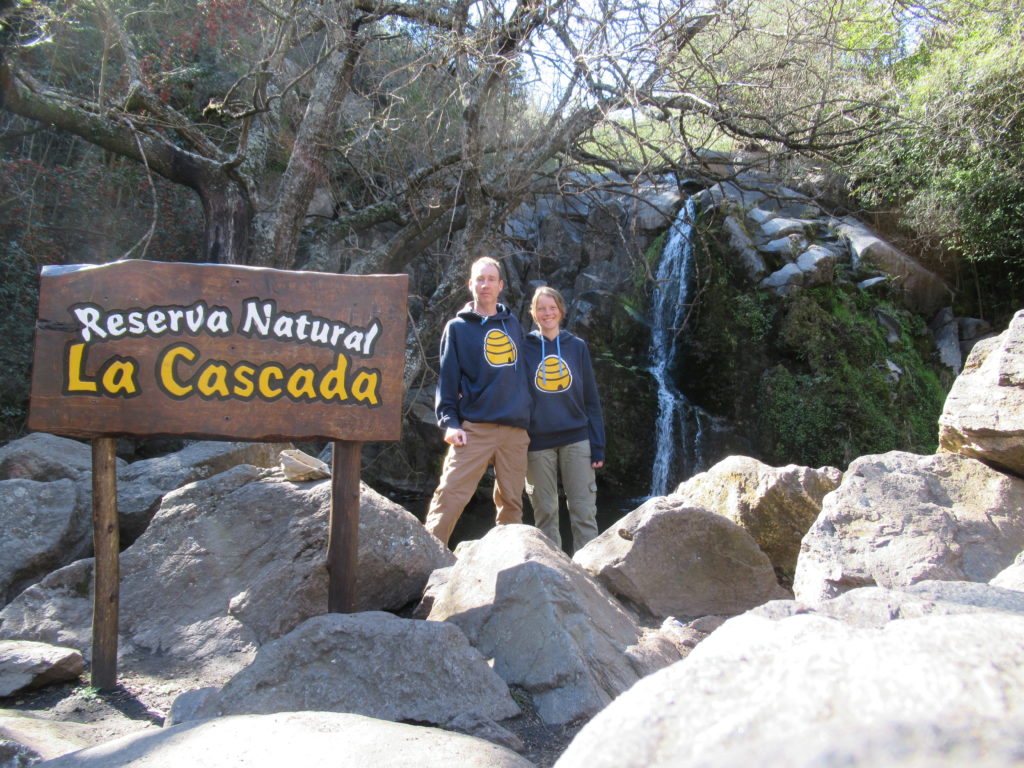 The rest of the time we hung out by the river – all in all a very relaxing place 🙂 🙂