The specials section at La Senda Verde is 'special' because it's a magical mix of all the animals and birds that don't fit into any of the other sections i.e. if it's not a monkey, a bear, a cat, or a bird or tortoise – that lives in the aviary – then it belongs in the specials section!?!
SO special was the specials section, that they even looked after the rats and mice in the 'rathouse' – the rats and mice in the rathouse weren't rescued, but instead were being bred for food – yep, rescued animals such as snakes and caiman need to eat too…
As with all the animals at La Senda Verde, those in the specials section mostly have a sad story to tell about life prior to their arrival at La Senda Verde… Many had found their way to La Senda Verde after being rescued by a Bolivian organisation Animales SOS… Animales SOS rescues animals that are being illegally trafficked for the pet trade, they also rescue maltreated pets…Interestingly one of my favourite animals in specials wasn't part of the illegal pet trade – Athapi the tapir came from La Paz zoo but couldn't handle the altitude so was brought to La Senda Verde..
Daily life working on the specials section revolved around feeding and cleaning!!!
The keeper in charge of the specials section was a really nice, friendly guy who was happy to tell you as much as he could about the animals you were working with 🙂 Learning about the animals as you worked made cleaning out a pool full of poo go much faster!!!
Most of the animals in the specials section get to eat THREE times a day… and feeding happens on a pretty fixed schedule in a pretty fixed order… the first feed is at 8:30am, then 1pm, and then 4:30pm… the food is prepared by those working in the Prep Room… so it's pretty straightforward… collect the right bowl of food and take it to the correct La Senda Verde resident!!!  Although, given some of the animals on specials seem to have a VERY similar diet, it is possible to get confused about which bowl belongs to who….
For example Bambino the red brocket deer lives in the same enclosure as Capy, the originally named, Capybara… the food looks the same, BUT the keeper is very clear about which bowl is for which animal… then there's Athapi the Tapir who gets the same food but in bigger portions – if he gets the wrong bowl he goes hungry – and that's never good 🙁
Feeding is also always accompanied by a bit of light cleaning… I mean who wants to eat off a rock that has yesterdays food scraps on it… or worse still poo…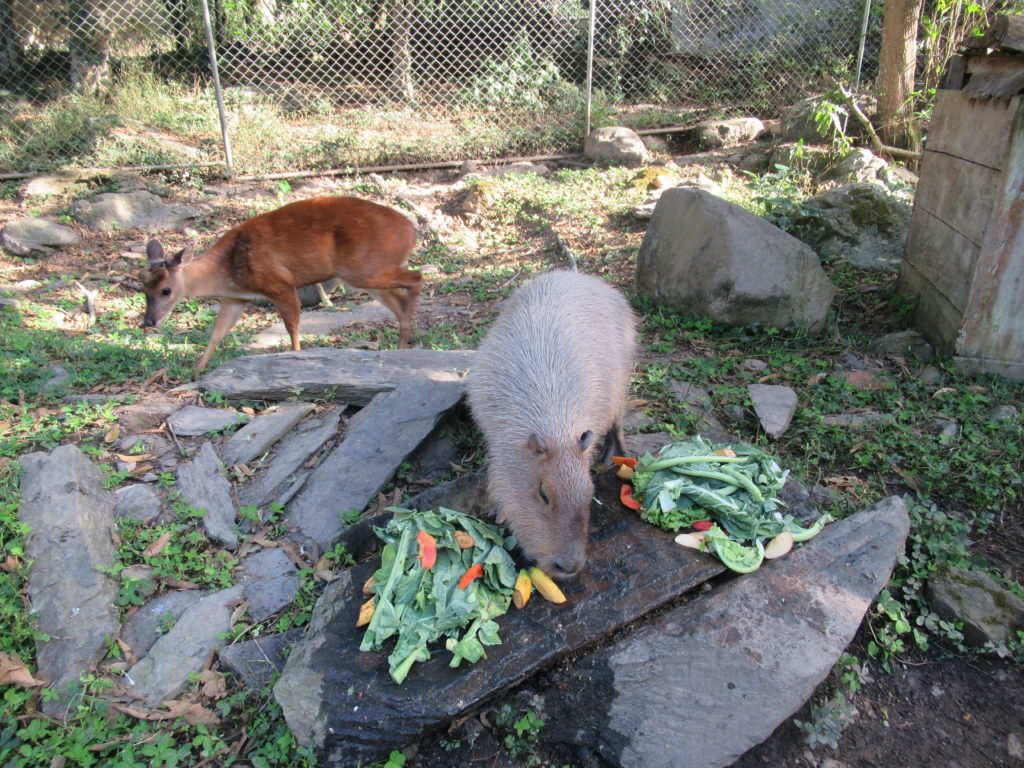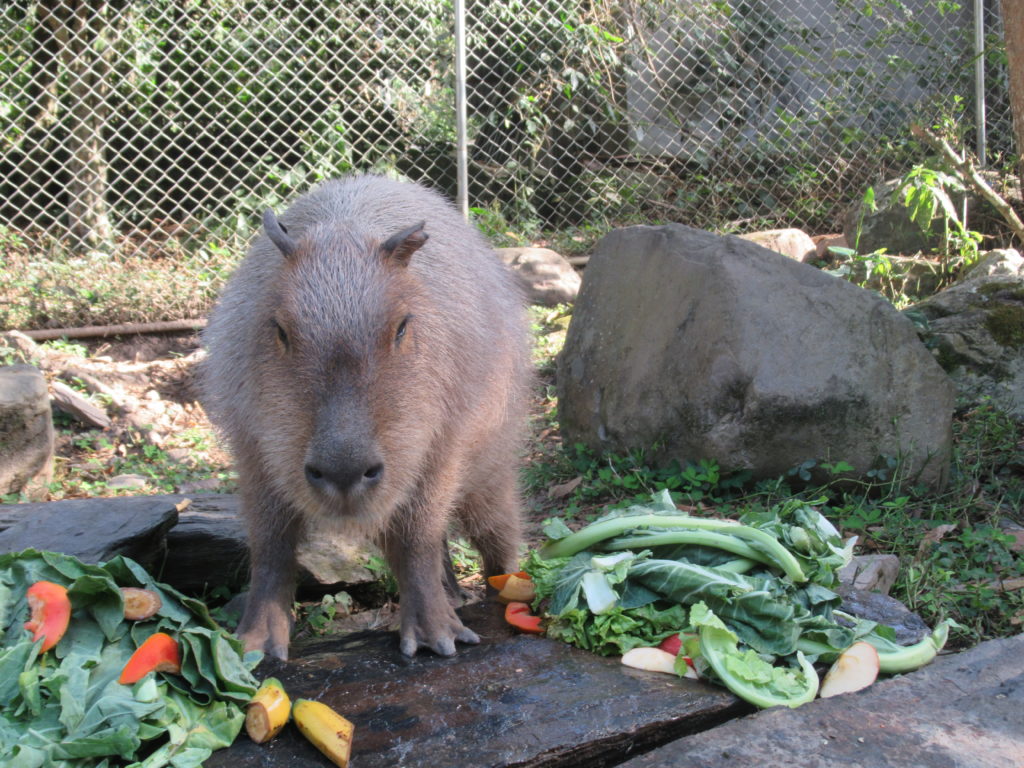 Sometimes the challenge isn't getting the right bowl of food for the animal, but rather getting inside the enclosure… White-throated toucans are the only birds (while we were there anyway) on the specials section… these birds are apparently prize pets as they look so cool, but sadly they are also illegally captured and sold – as people prize their beaks apparently as trophies, but also for use in Chinese Medicine…
Touki and Touko, as they were called, made it pretty challenging for you to enter their enclosure to feed them… they liked to hang out of the wire of the door, so to stop them trying to get out while you tried to get in… you had to throw a piece of food through the wire into the air so that they would fly and catch it while you opened the door and quickly got inside the enclosure… you needed to be fast!!! Touki was especially tricky – he's male and pretty aggressive, and likes to bite – so even when you got inside to feed them it was good to be speedy!!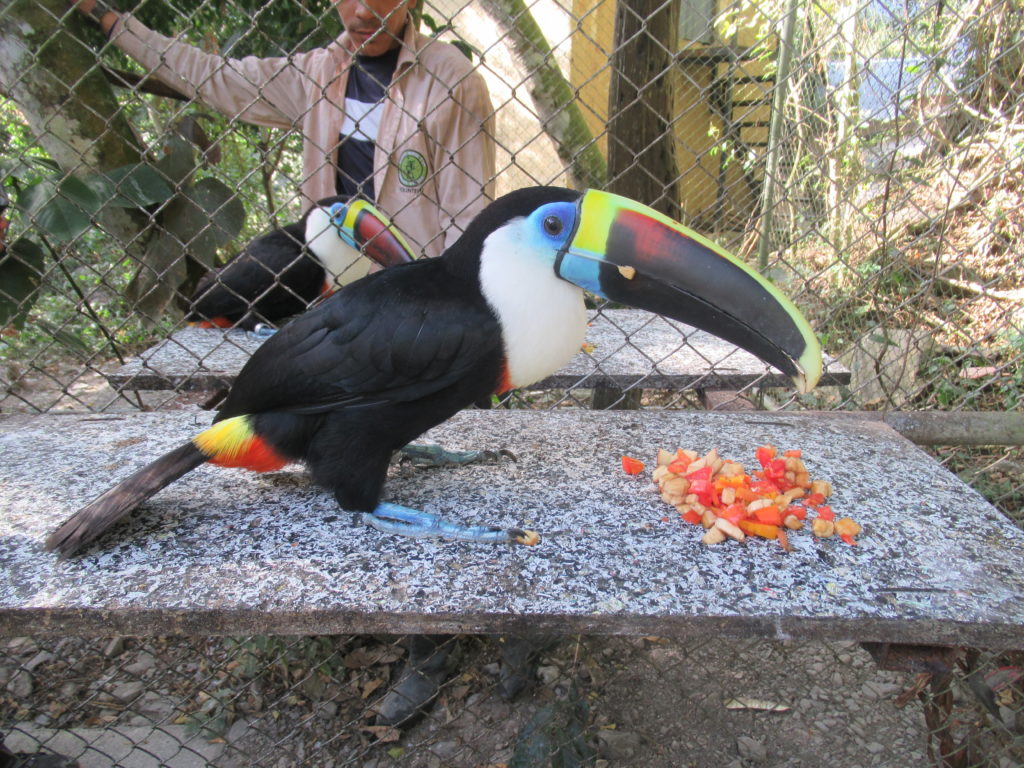 The kinkajous (there are 4 of them) have their own feeding schedule – they are technically nocturnal animals, so at La Senda Verde they are the first and last animals in the specials section to get fed… this happens at 8am and 6pm… and to be honest, as kinkajous are pretty cute awesome animals, this is a pretty nice start and finish to every day working on specials 🙂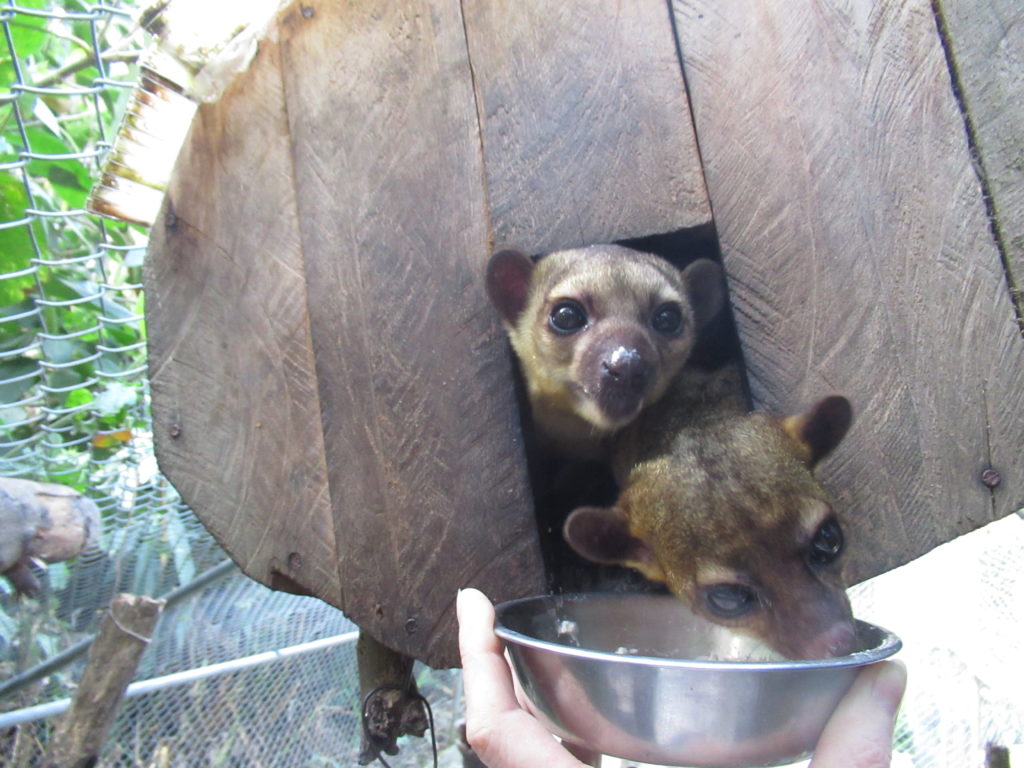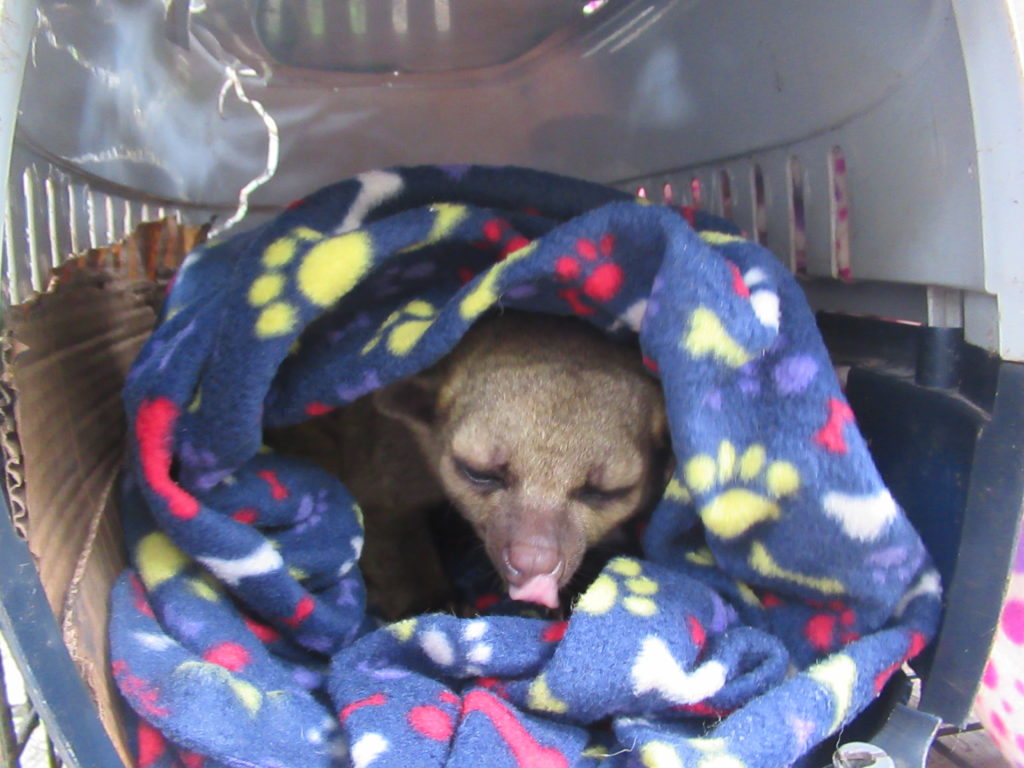 Then there's Tatu – the resident armadillo… now Tatu has a bit of a water retention problem and is a bit overweight… he's also not out and about all of the time, and therefore doesn't form part of the regular feeding routine. Instead, Tatu gets fed whenever he's seen out and about!?!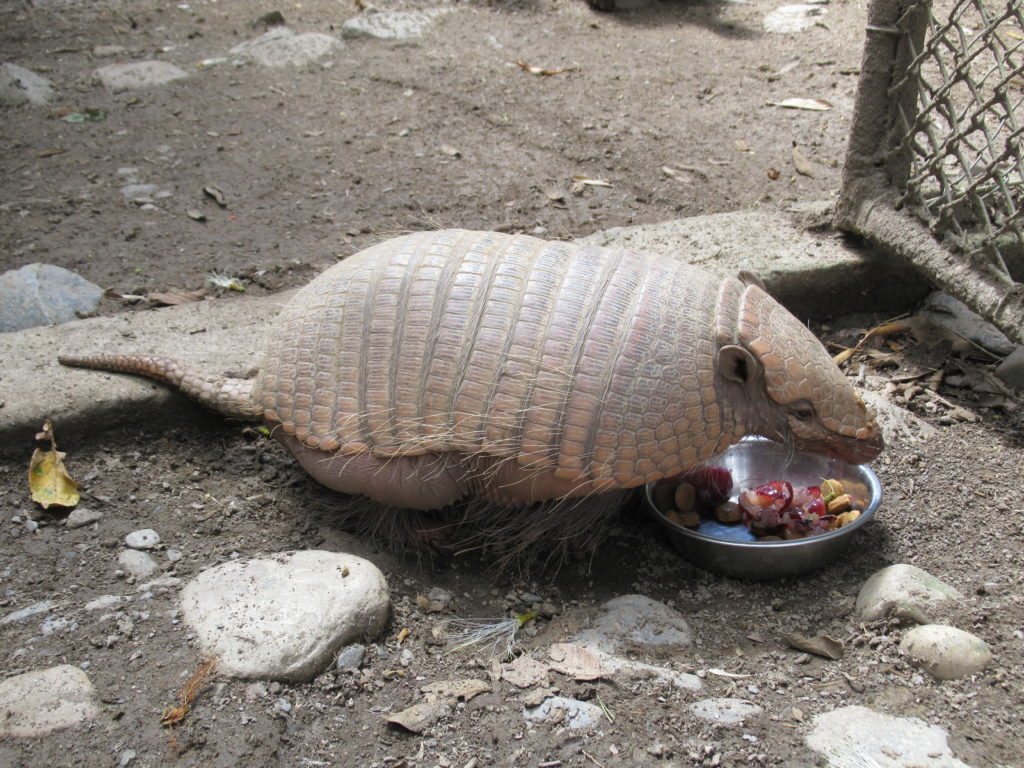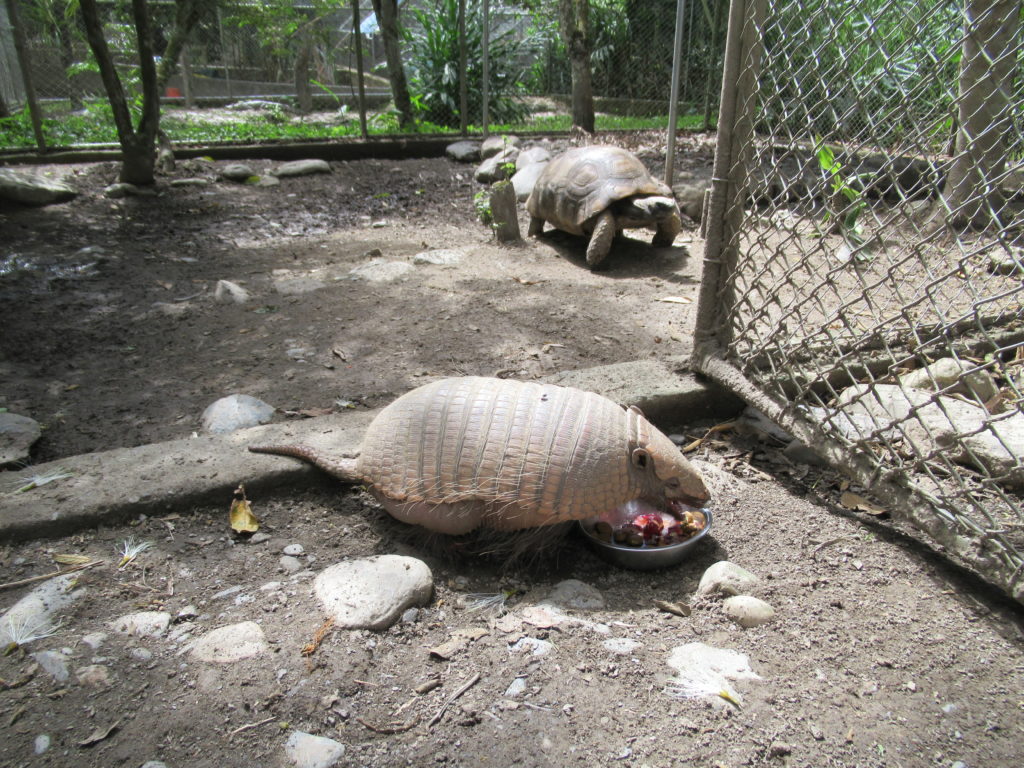 Other animals on the specials section don't get to eat everyday either… the tortoises eat every other day, the large caiman once a week, the baby caiman is hand-fed – but not daily, and the boa constrictors eat only once every 3 weeks…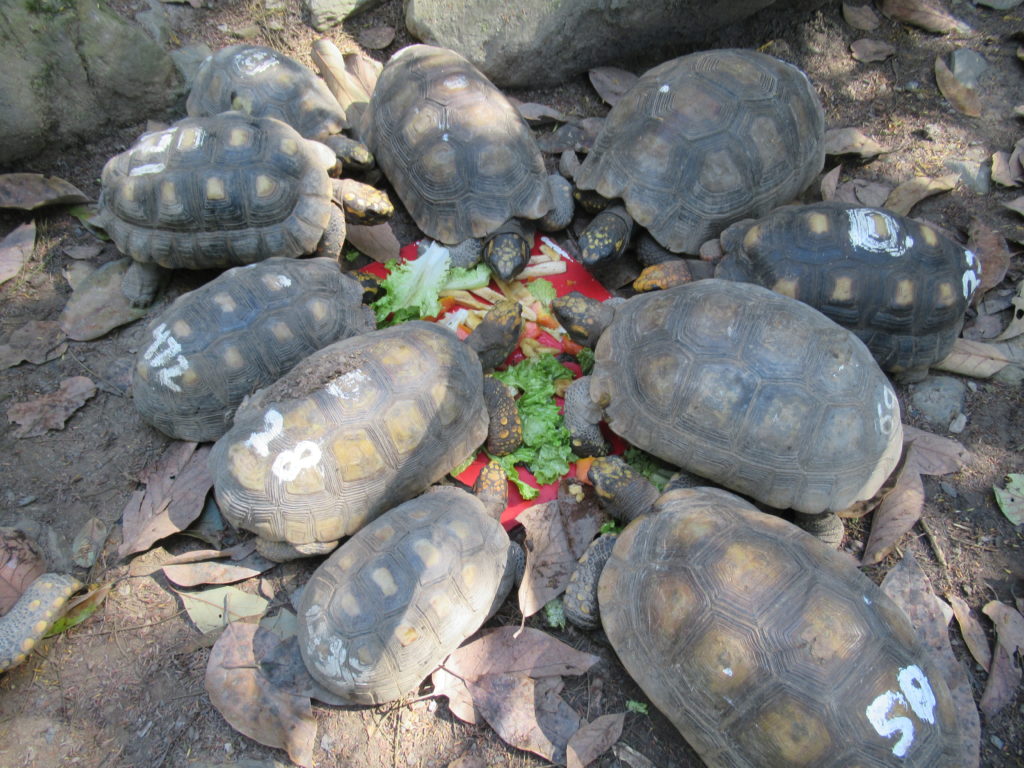 Apart from feeding times, the schedule on the specials section was pretty flexible… sometimes we would work pretty hard… and on other days we would spend more time around the volunteer table in the restaurant area – drinking coffee and chatting – than working…
Additional tasks on specials included cleaning pools… there are two enclosures with pools – one that belongs to Athapi (the tapir), and as Athapi likes to use it as a toilet it is cleaned pretty regularly… and the second that is usually occupied by Capy (the capybara) and Bambino (the red brocket deer) – this one's usually less full of poo and easier to clean…
Here's a video of Capy swimming in her pool 🙂
There are also two turtle pools… some days these pools needed a full clean… other days the task was purely to go and check that all the turtles were still moving, i.e. none had died… it wasn't nice finding a dead turtle – let me tell you…
We also spent time in the rathouse… feeding the mice and rats housed in here wasn't part of the feeding schedule, BUT was something we did… we also frequently had to clean the cages the mice and rats were kept in… Something that would have been quite quick if it weren't for the constant curiosity of the spider monkeys and Tormenta the 'pick-pocket' capuchin who constantly disturbed you while you were working…
I have no cleaning pictures to share with you here – if you've read the volunteering section you'll have seen enough pictures of us cleaning anyway – instead here are some pictures of the animals on this section…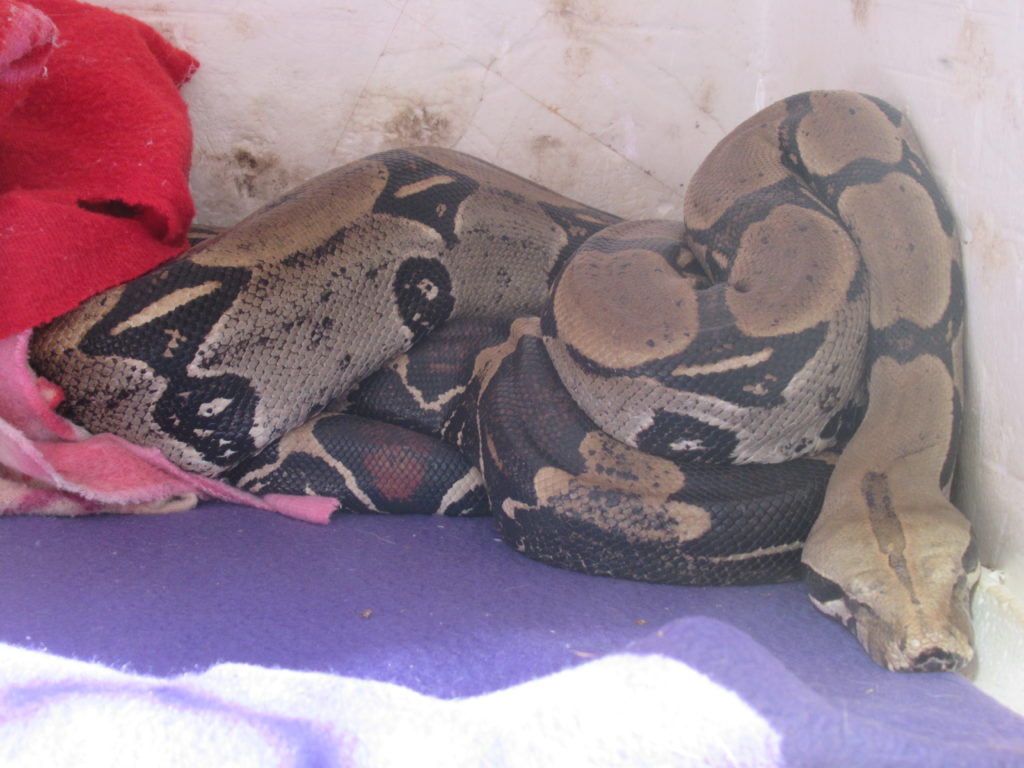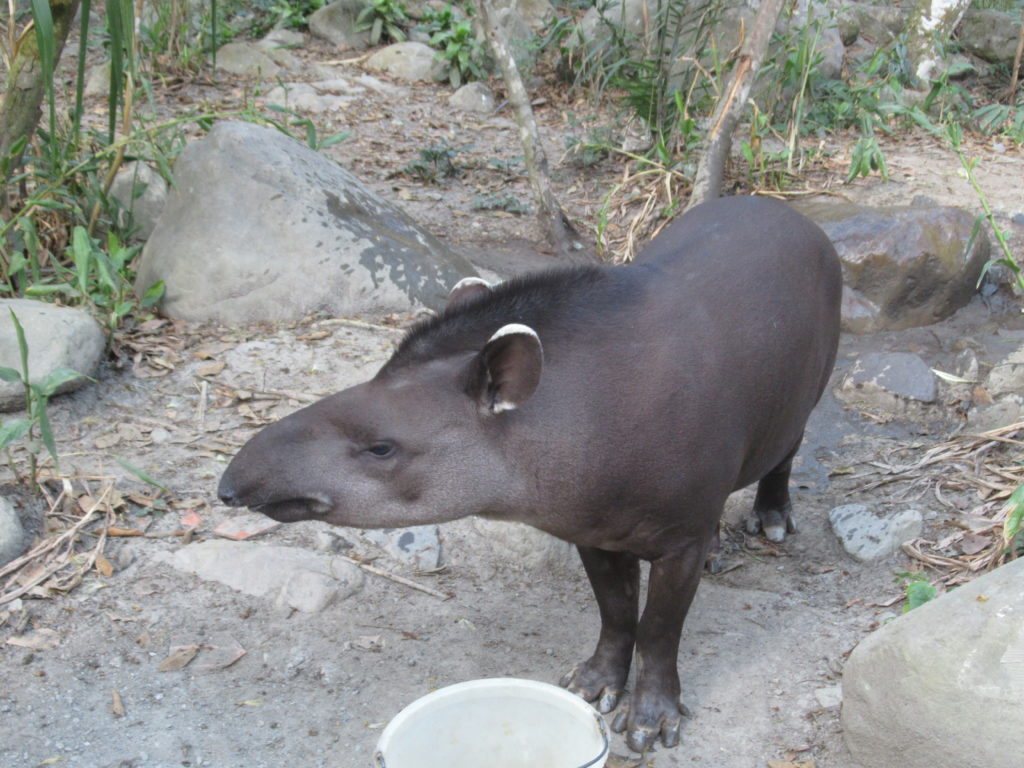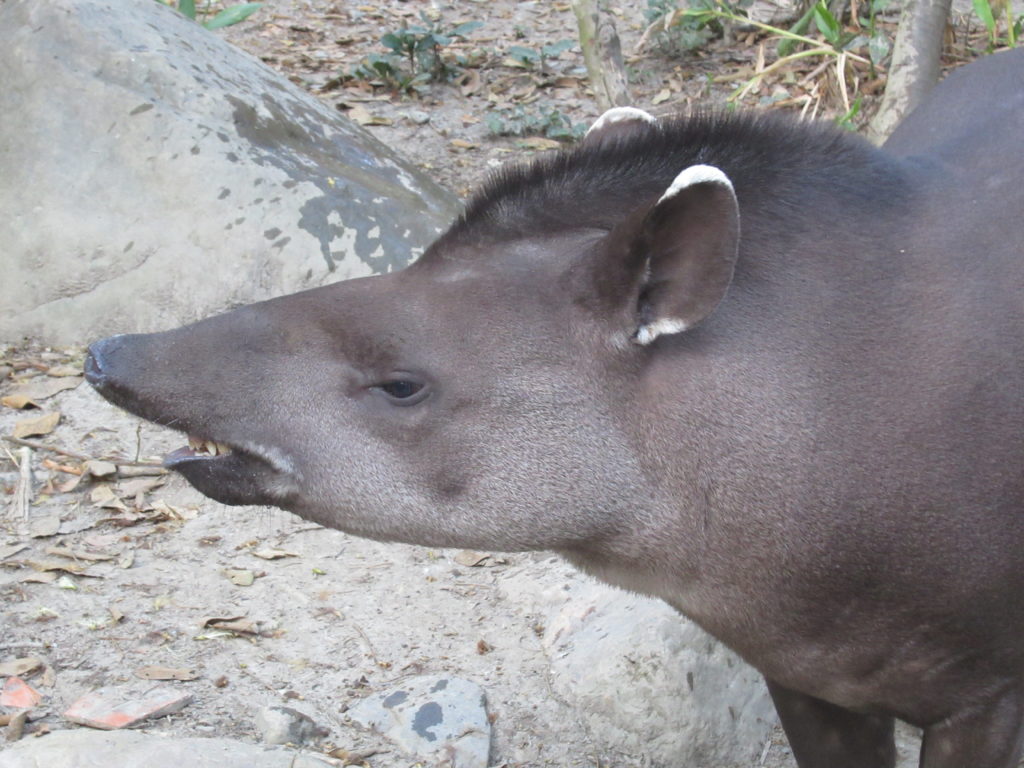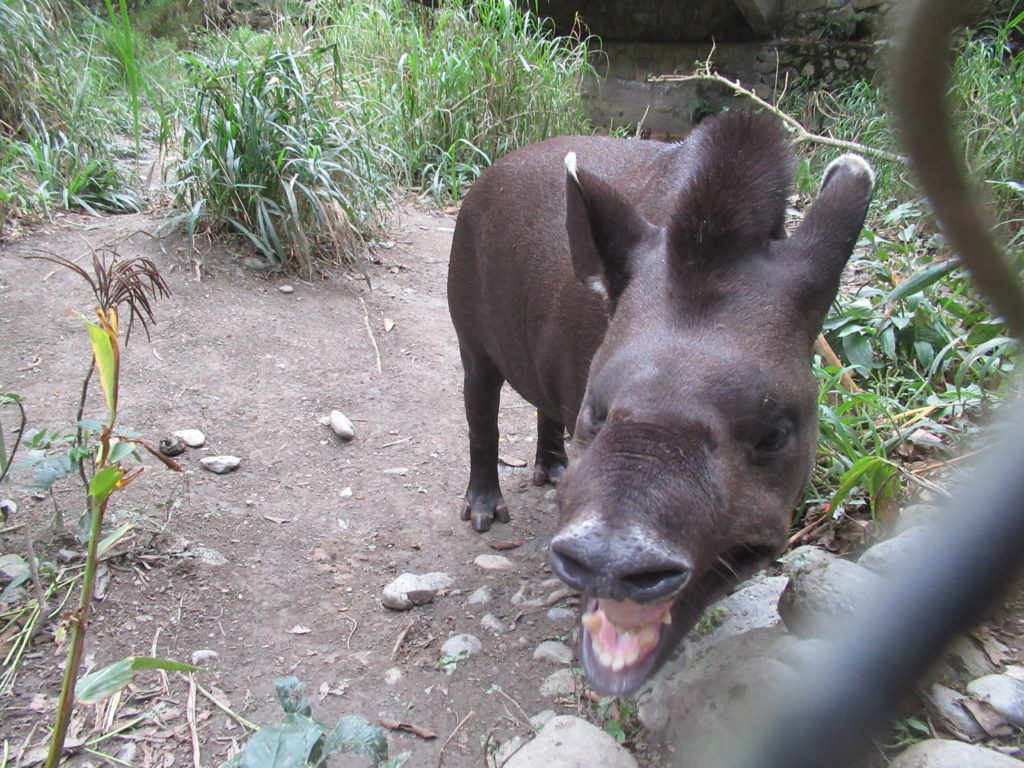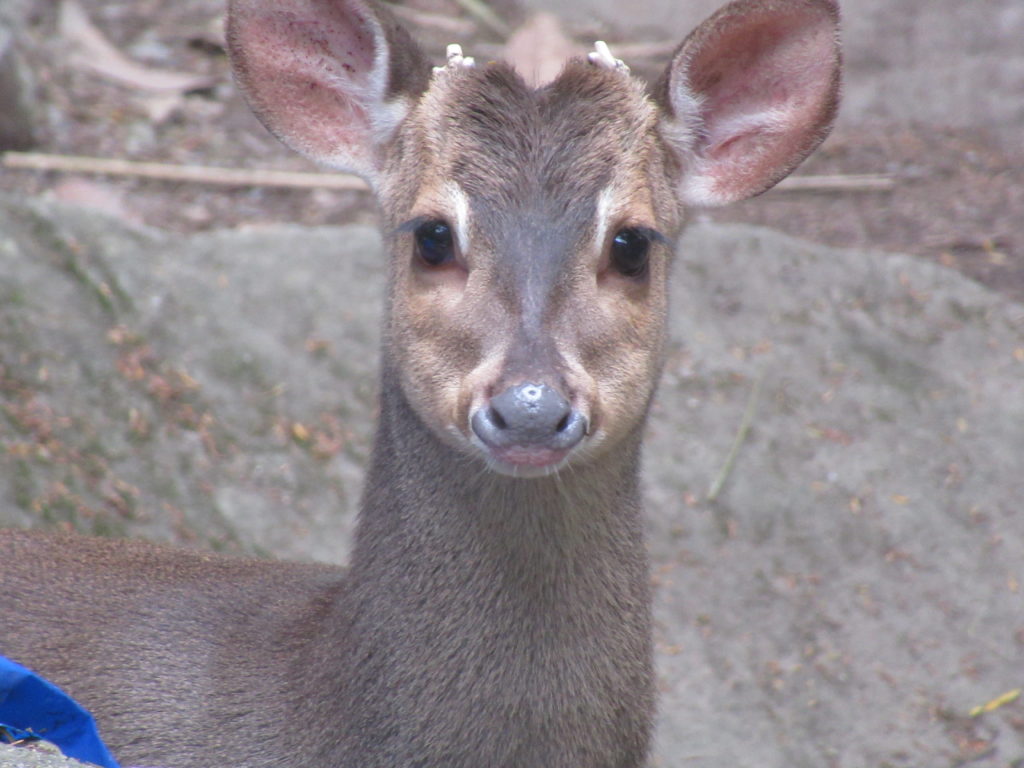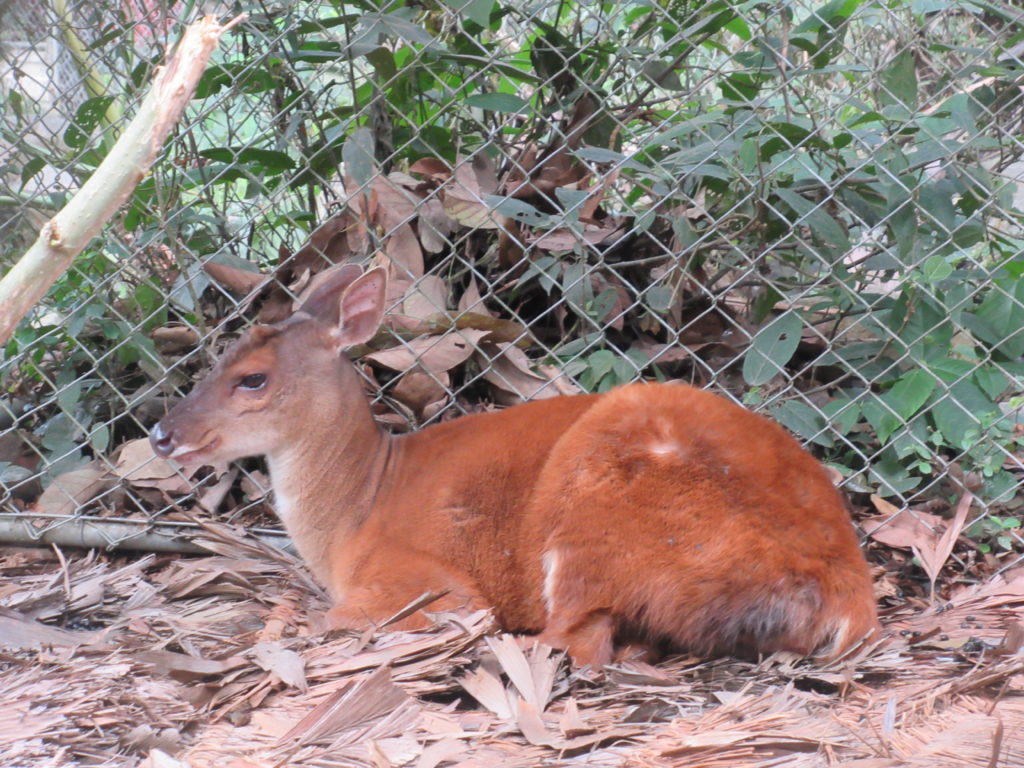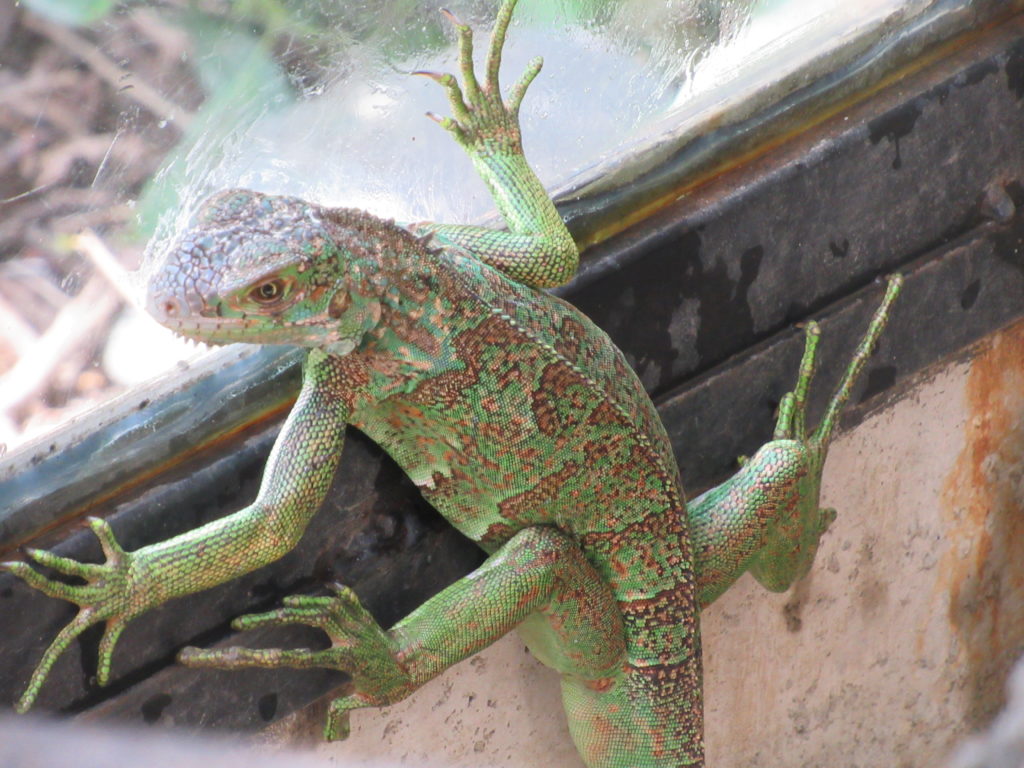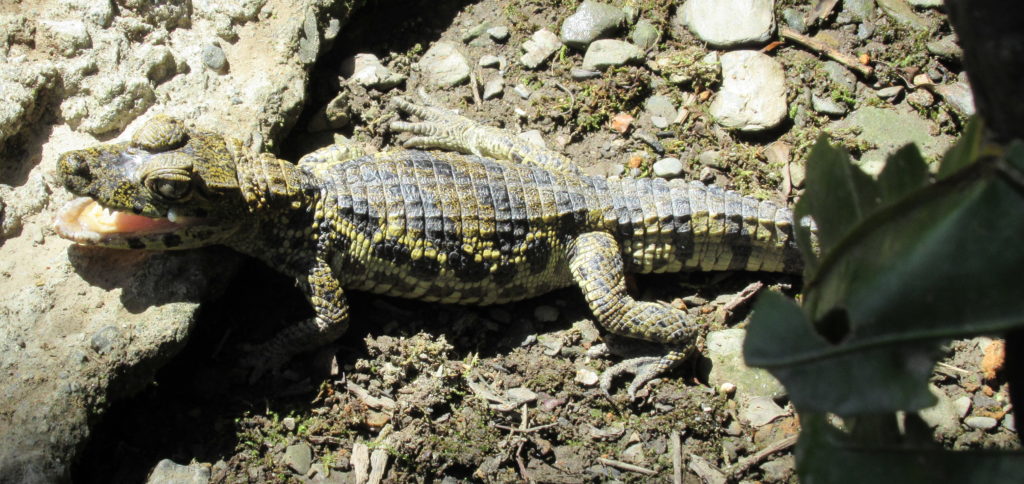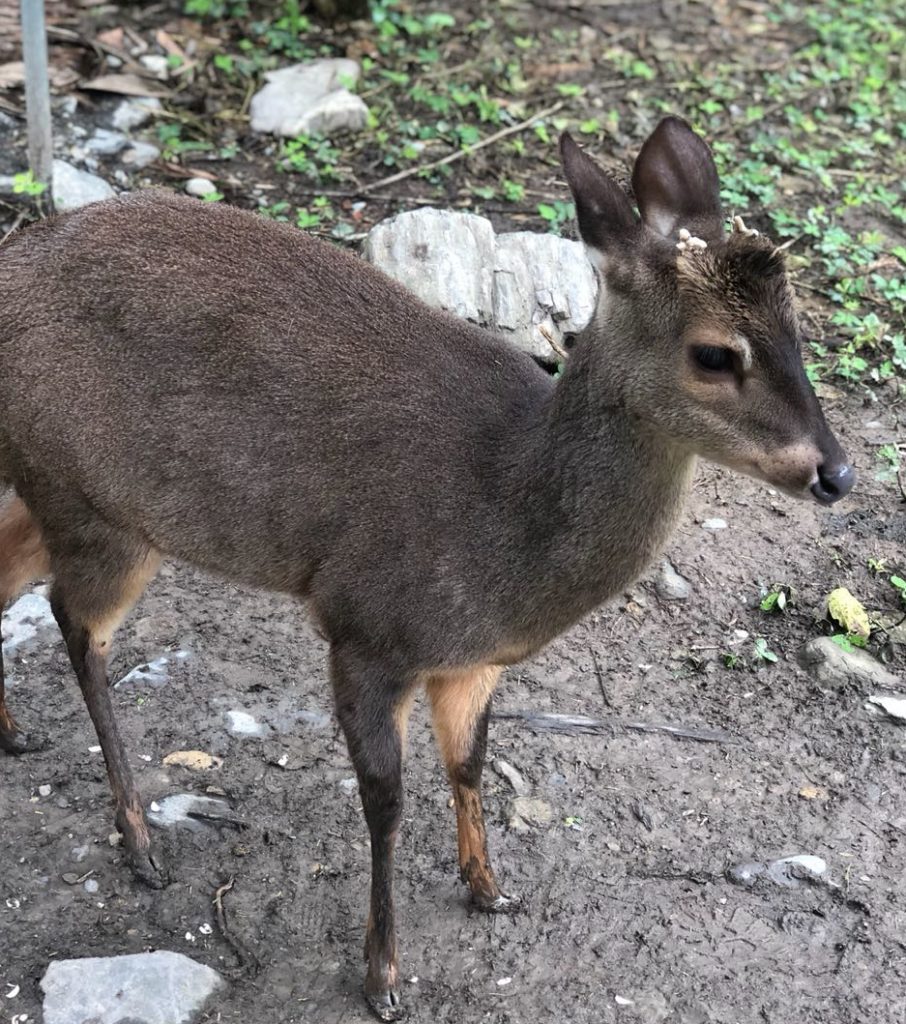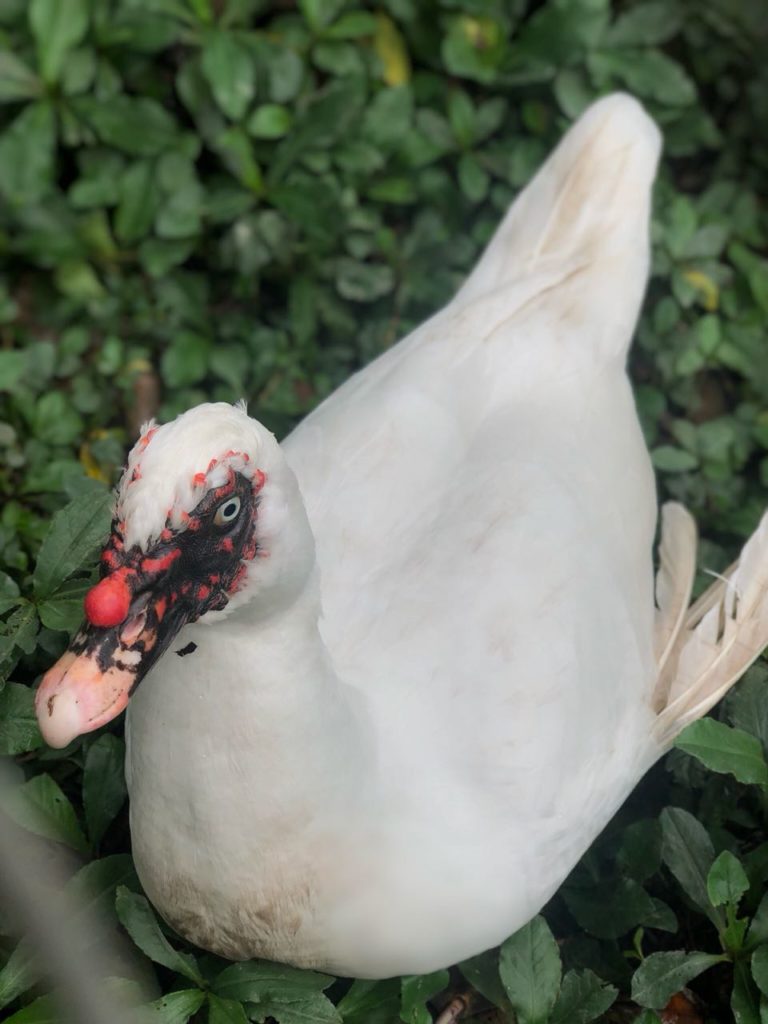 CC spent 4 days on this section, and PB spent 3… All in all, it was a pretty good section to be on… 🙂