Viviendo en una caja (alias Estamos en Castro)
Our next stop in Chiloé saw a drop in our accommodation standards… BOO to high season and inflated prices… and the 80's tune Living in a Box became our theme tune for Castro… Don't worry though – it was a wooden, windowless, damp, basement hostel box (which included breakfast of sorts) and not a cardboard box like in the song!
We probably wouldn't have given 'the box' such a bad rap if there had been an awesome common area in the hostel and/or friendly lovely staff, and/or an amazing breakfast… but instead our conversation with the owner about breakfast summed up this place… apparently 'breakfast used to be from 7am, but now starts at 8am as the girls who do breakfast just didn't get here on time'… to be honest they struggled with an 8am start too…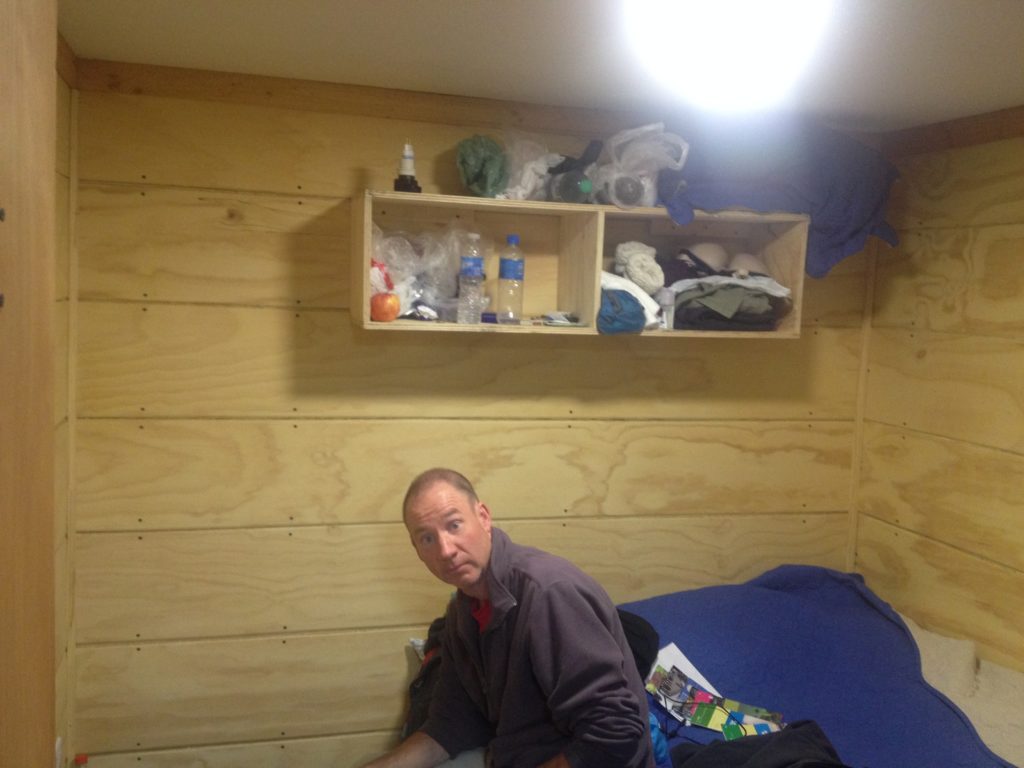 Anyway, I digress… back to Castro the main town in Chiloé…
Castro was quite a busy town – there were always a lot of people out and about…although I think a significant number of the people wandering about were tourists (like us) rather than locals from Castro itself.
Although I can't be sure, I'm happy to stand by this statement, as I'm pretty sure locals wouldn't be taking selfies in front of the main church and other key tourist attractions…
Castro has two main attractions, and we liked them both!!! We don't have selfies at either location though…
The first major attraction of Castro is the church – it is in the main square in town – and for us was the first UNESCO church that we saw in Chiloé. It was actually very lovely and extremely photogenic… from all angles…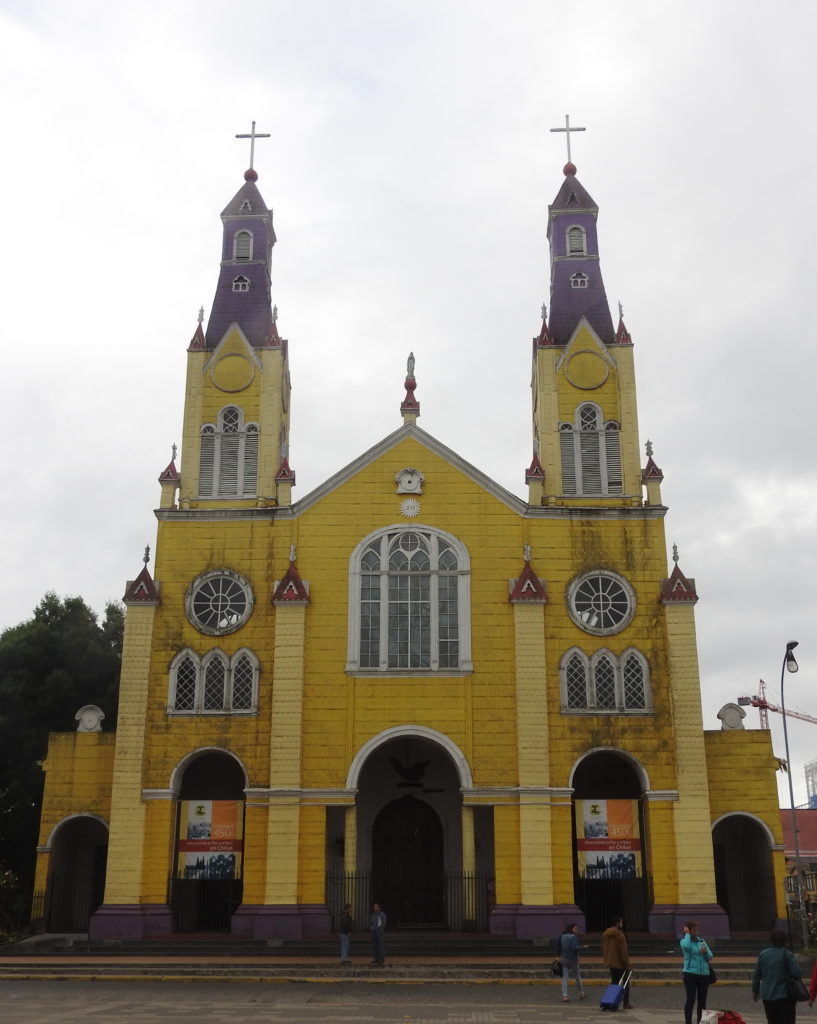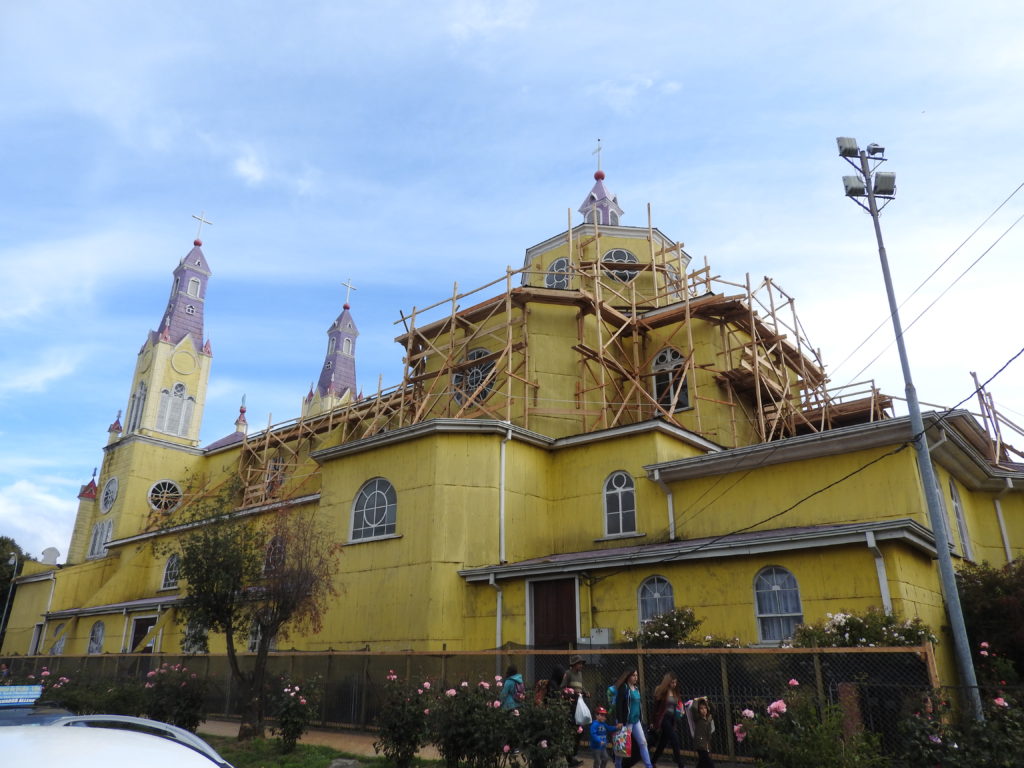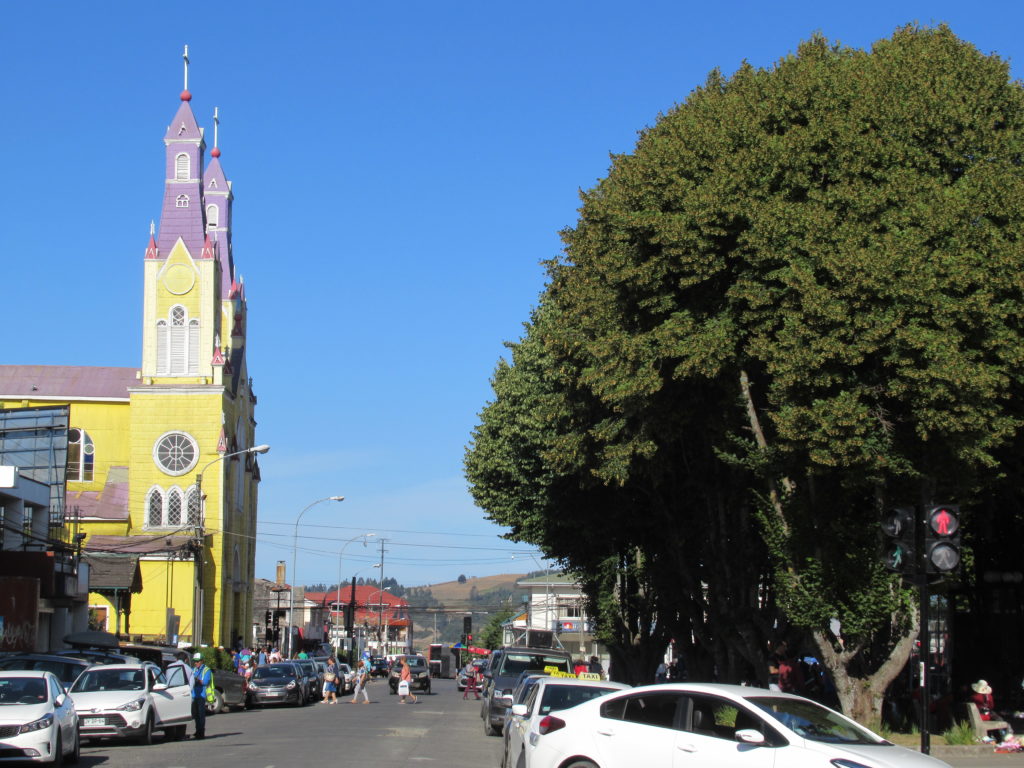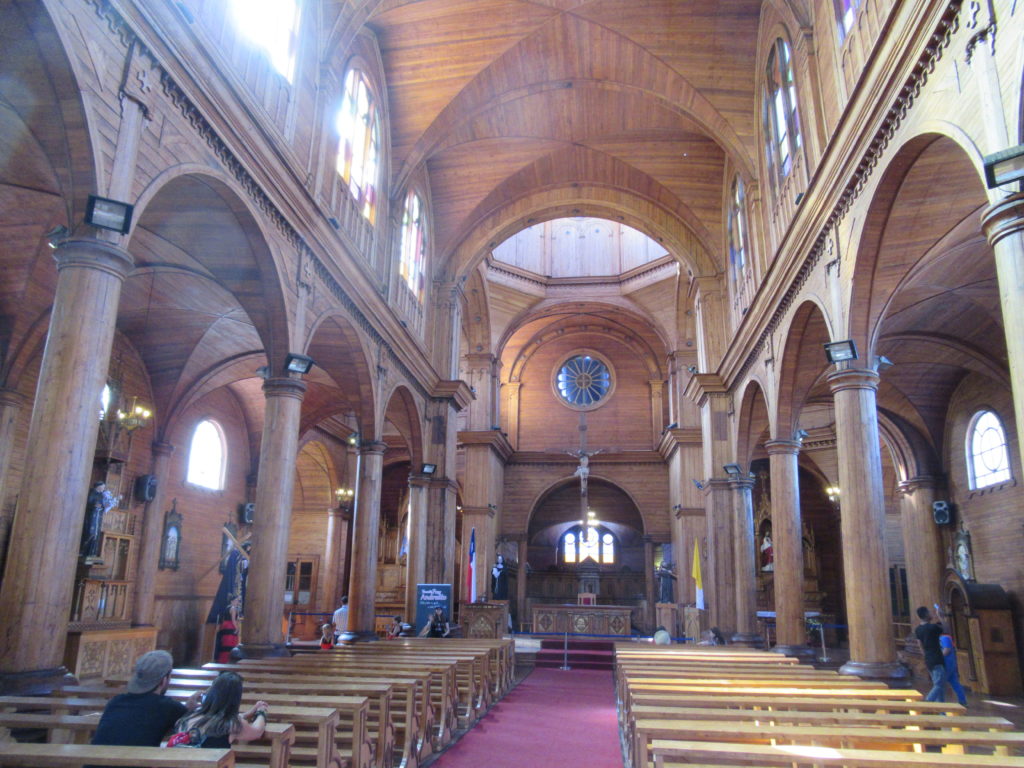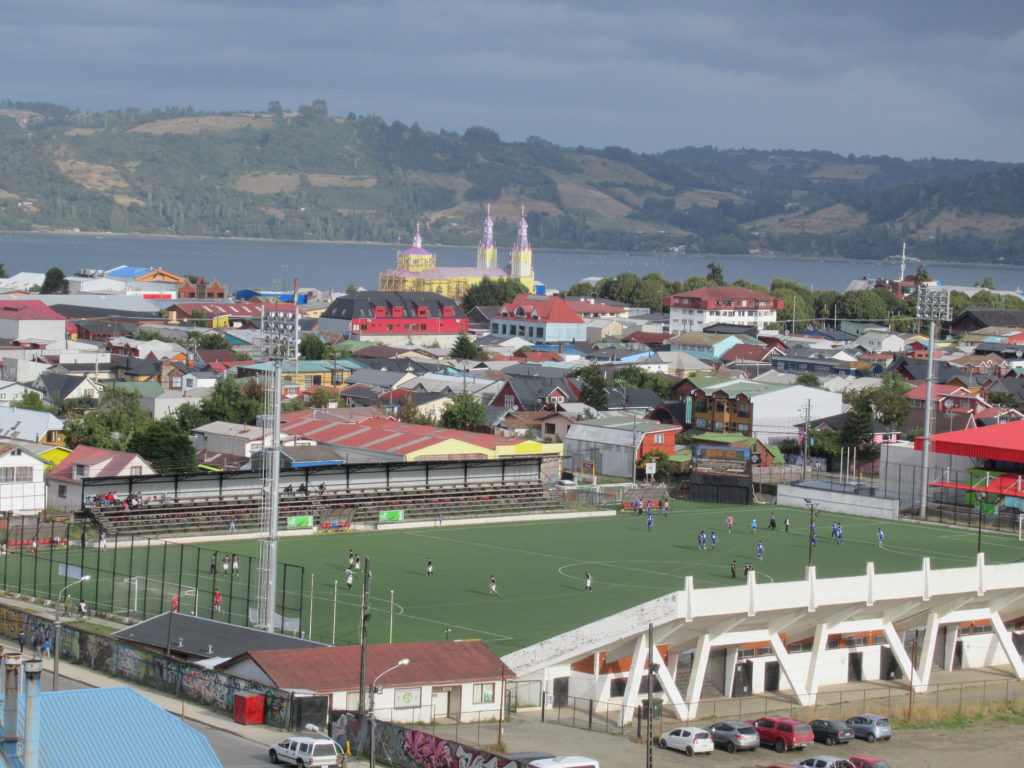 The second main attraction was the palafitos – traditional, colourful, wooden stilt houses by the waterfront… these were pretty cute, but definitely looked better at high tide, when the sun was out…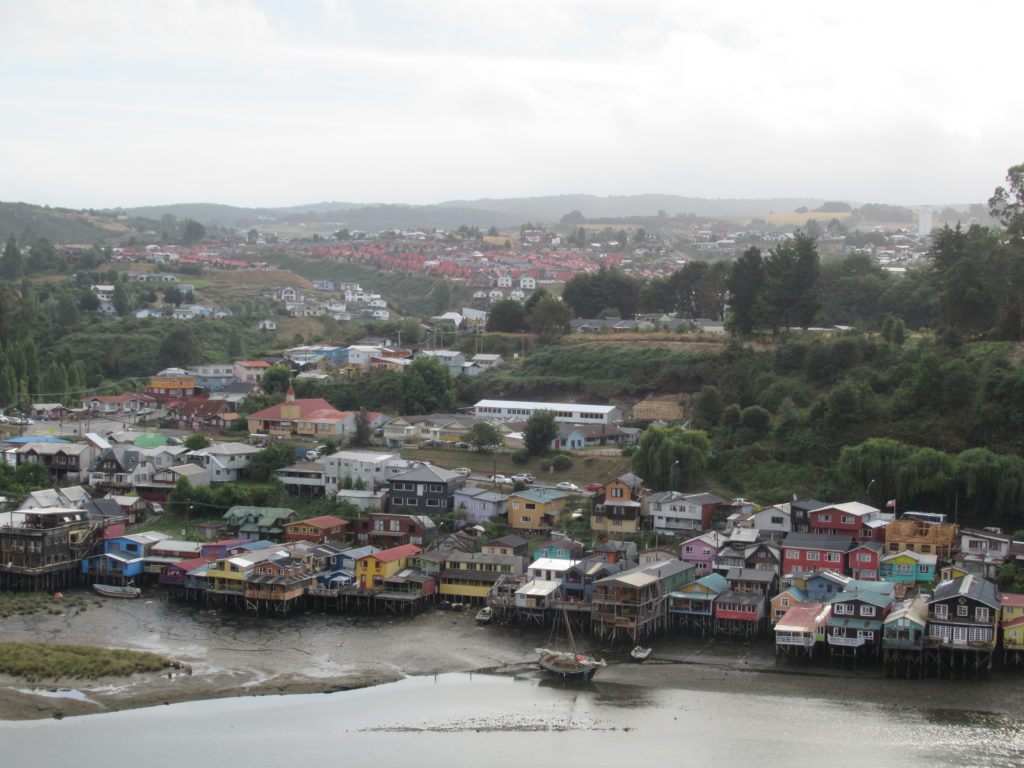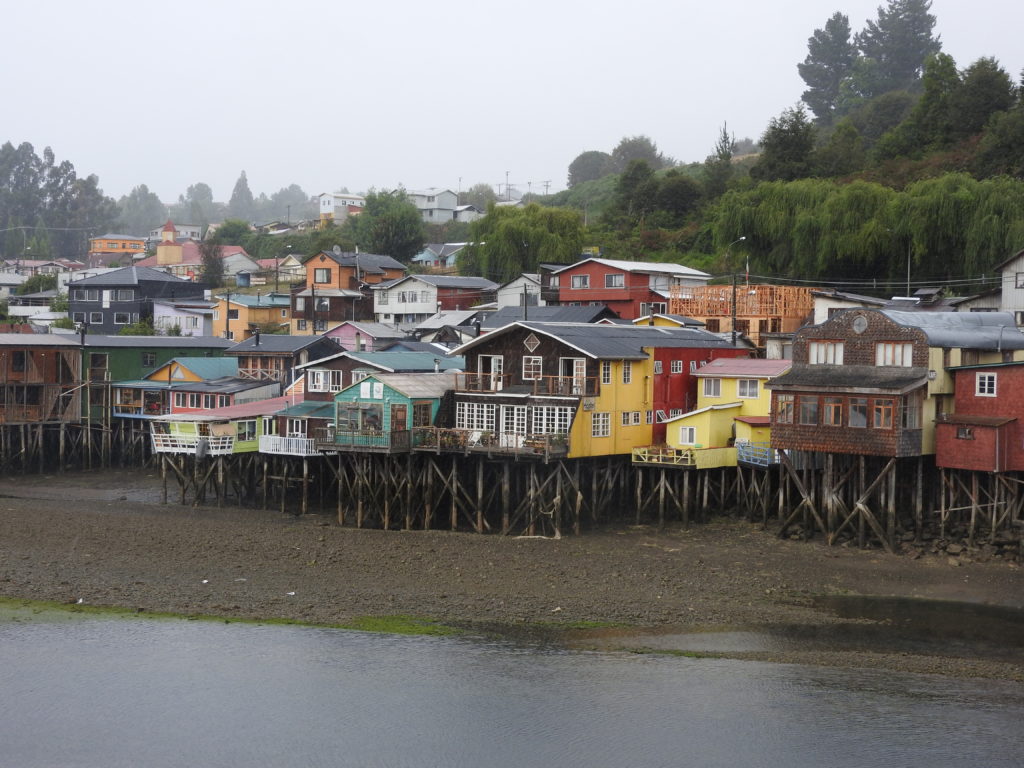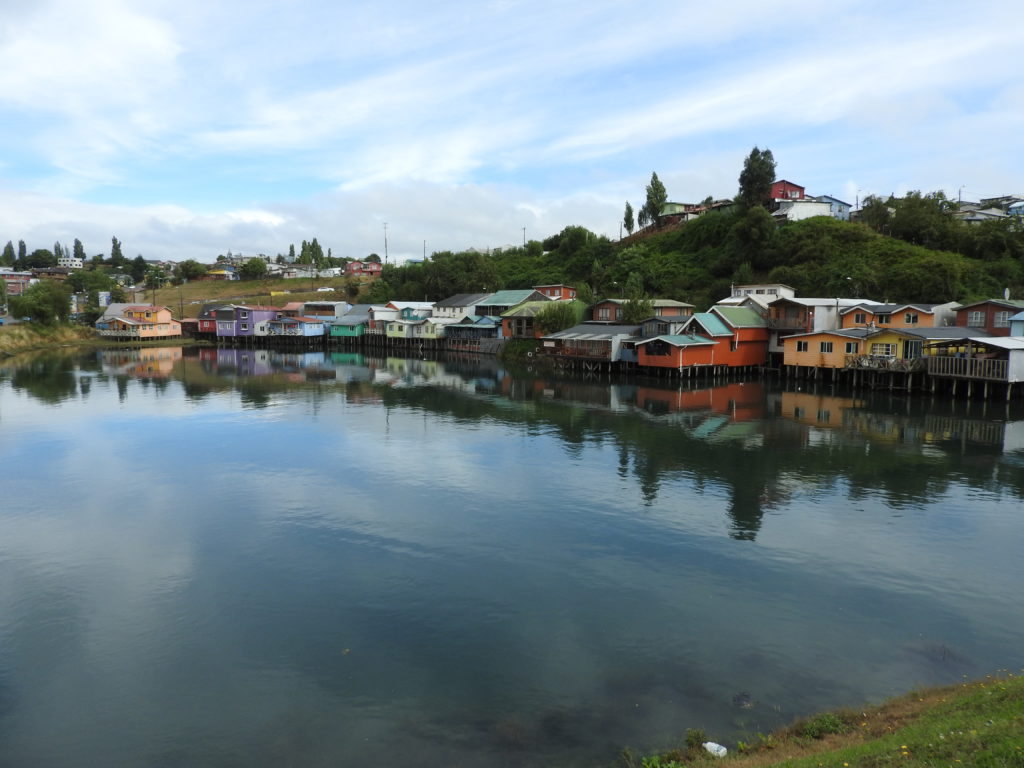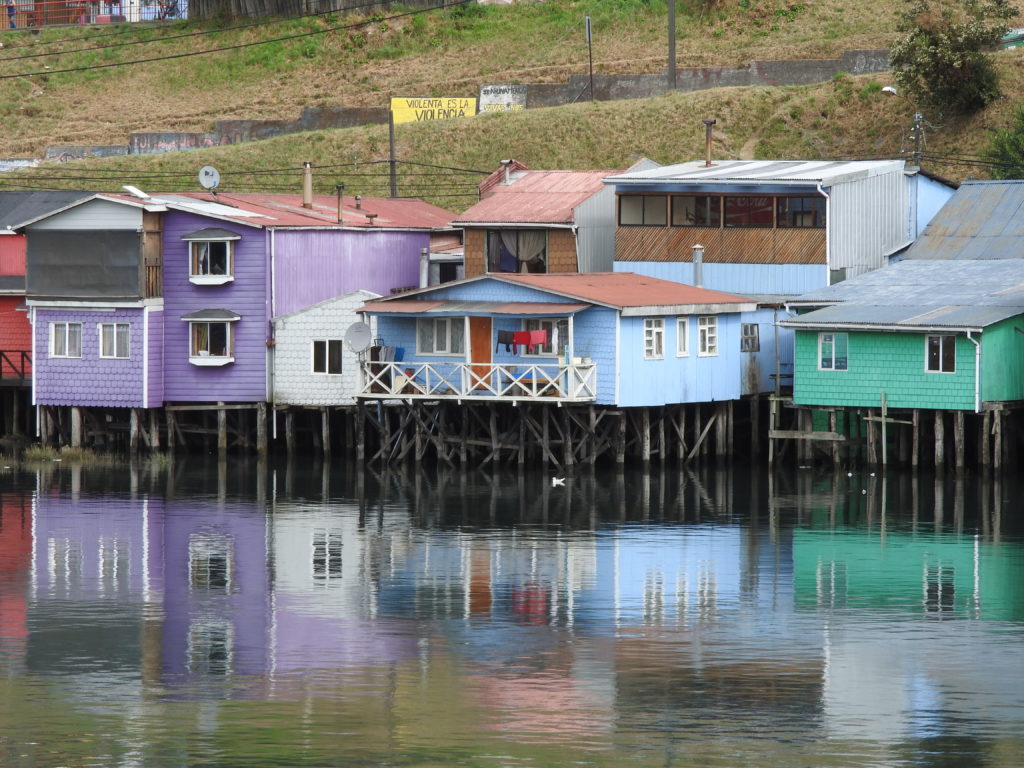 While in Castro we also visited Nercón… Nercón is just a 5km stroll from Castro, so we couldn't resist the opportunity to see another of the famous Chiloé churches… it might not have been yellow and purple – but it didn't disappoint… we would have liked better weather for the excursion though….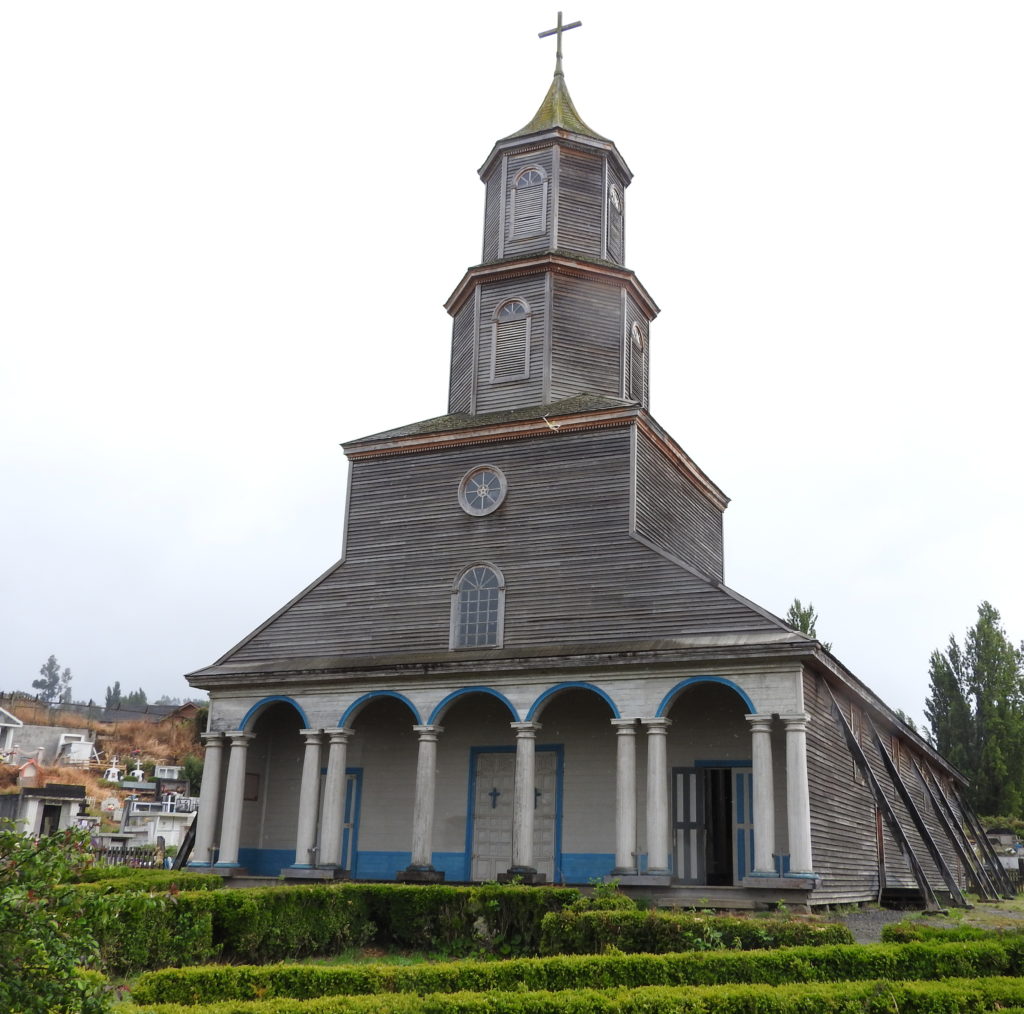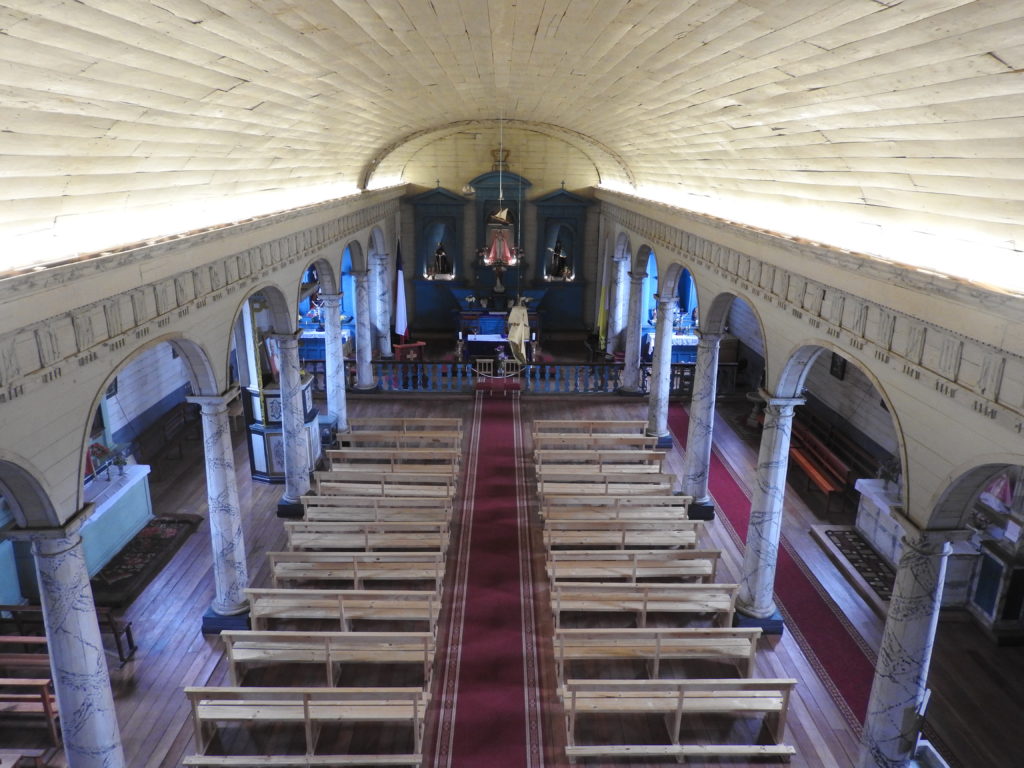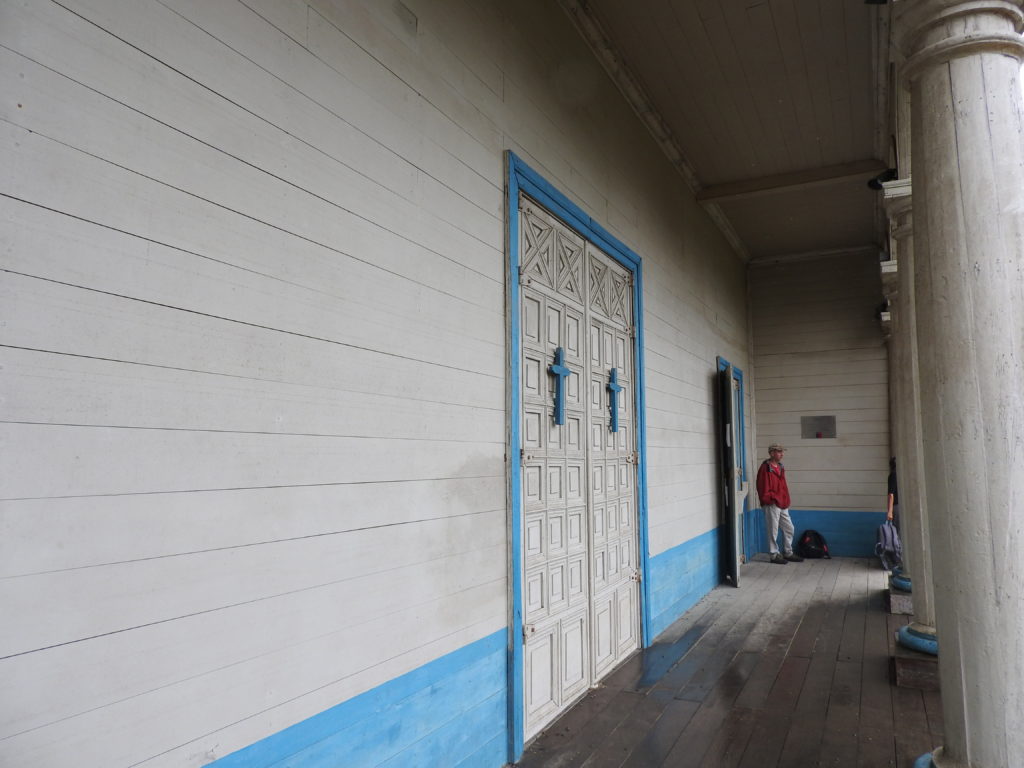 All in all we ended up quite liking Castro… I don't think that we ever grew fond of the box though!