Yes, a strange title for a post indeed, but what can you do! I mean we changed the post titles to Portuguese when we were in Brazil, so it seems only right that we switch to English for Belize as it's the official language of the country…
After way too long scrambling to find the right words in Spanish, it actually felt a little strange speaking English while we were in Belize, and to be honest I often found myself forgetting and starting to speak to people in Spanish… I guess it didn't matter too much though, as apparently in Orange Walk (our first stop in Belize) over 75% of people (if you trust wikipedia) are actually of Hispanic descent, and therefore would in theory be Spanish speakers anyway!!!
Orange Walk was a good introduction to Belize – it is a small town in the north of the country, with a seemingly slow pace of life, and very friendly locals. However as we arrived on a Sunday, spent the next day which was a public holiday on a tour, and then departed – it could just be that on Sundays and public holidays it's quiet and as most things are shut everyone stays home! I guess we will never really know!!
Like most people visiting Orange Walk, we were there in order to visit Lamanai – one of Belize's ancient Mayan cities… we hadn't booked anything before we arrived, but thankfully we stayed in the best hostal ever in Orange Walk – Casa Ricky's – and Ricky offered to help us arrange the tour for the day after we arrived 🙂 Casa Ricky's turned out to be an awesome choice – not only because Ricky was super friendly and helped us get a tour to Lamanai, but because the cabana we had booked was super cute and really nice. We also appreciated the extra touches like a morning coffee in a Casa Ricky mug (it's the small things!)…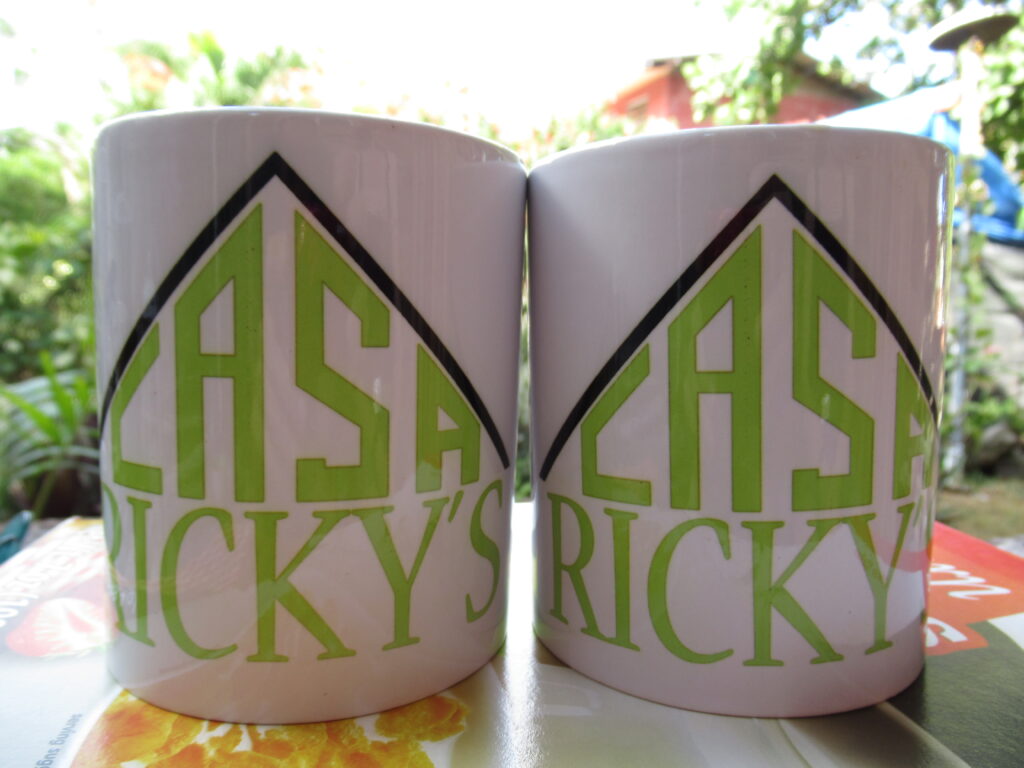 Although most things were closed in Orange Walk on the Sunday we were there, we did manage to find somewhere to eat – always a bonus! The place we ended up in was a Chinese restaurant called 'Okay Restaurant' – we had a burger and chips! Yes, very Chinese 😉 And yes, the food was Okay! Next door there was another restaurant – this one was called 'Excellent Restaurant'… later on as we were wandering around town we spotted another called 'Nice Restaurant'… In spite of all our wanderings we didn't find any restaurant claiming to be either 'outstanding' or at the other end of the scale 'terrible', 'crap' or even 'mediocre'! We will never truly know if the name of the establishment was supposed to reflect the quality of the food – but with our very robust sample of one (!?!) it seemed to work out that way i.e. At 'Okay restaurant' you could certainly eat 'okay' food…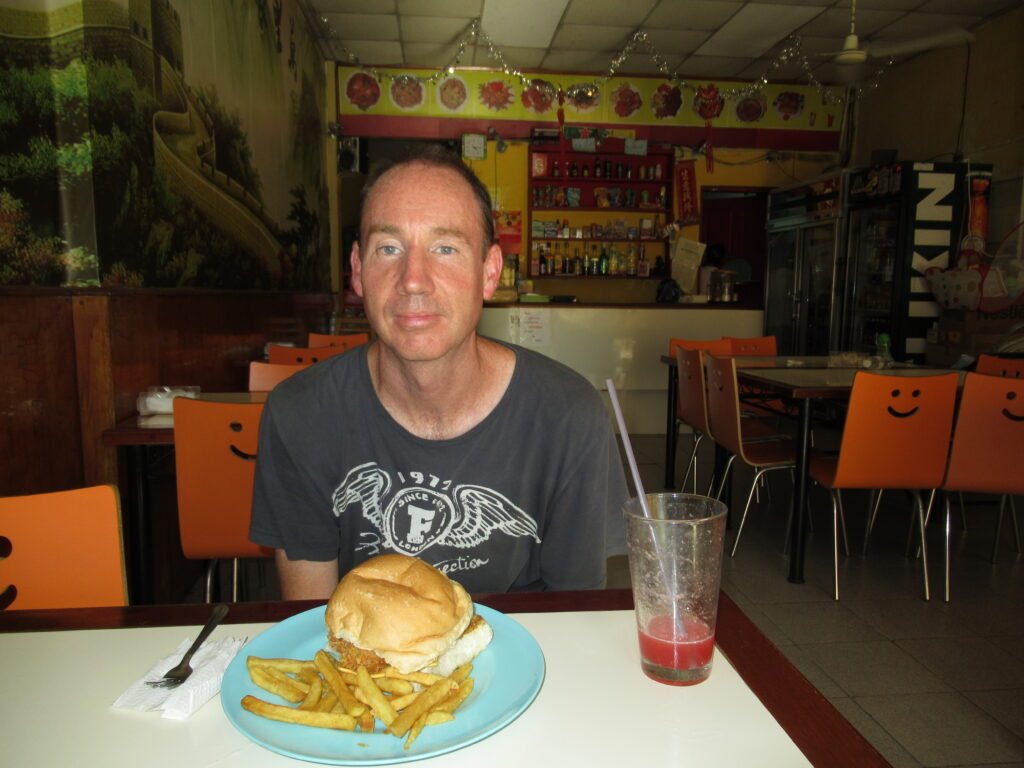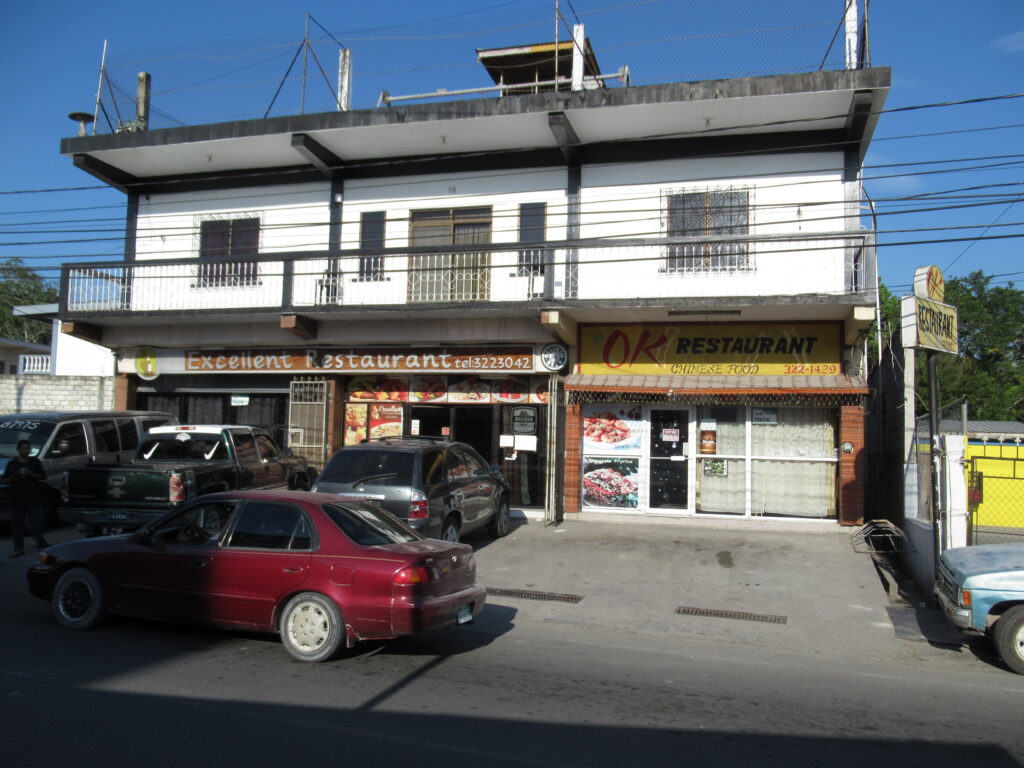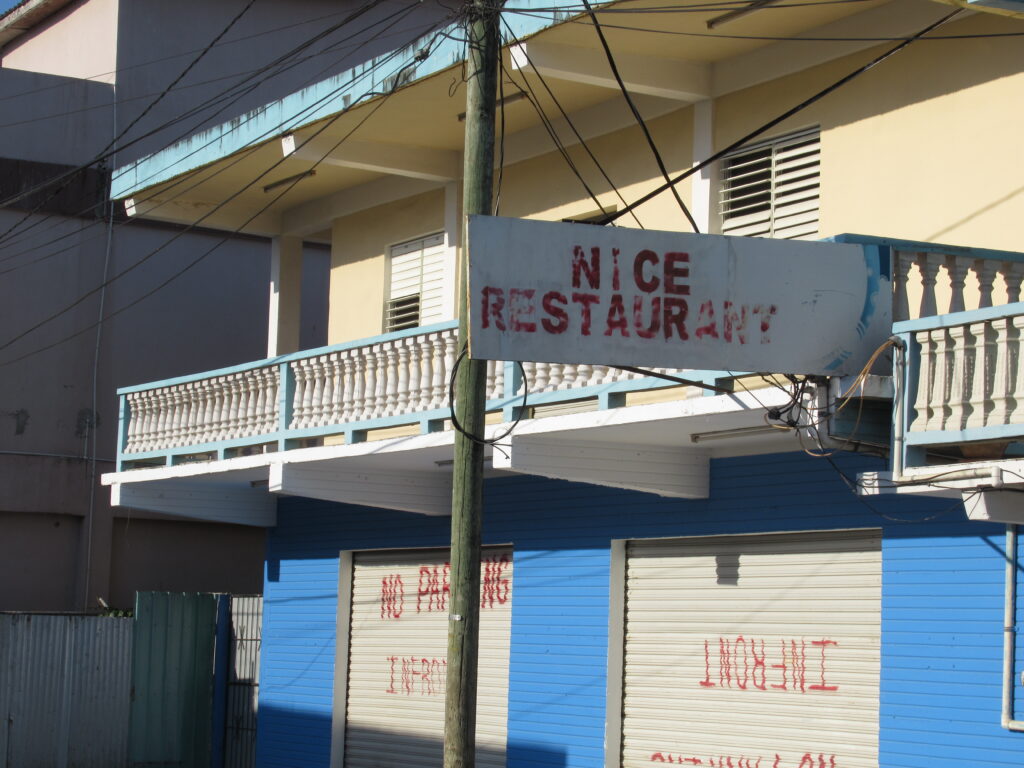 After lunch we made our way to the centre of town – the main drag was nice and colourful – with a cool colourful clock tower, and some nice murals…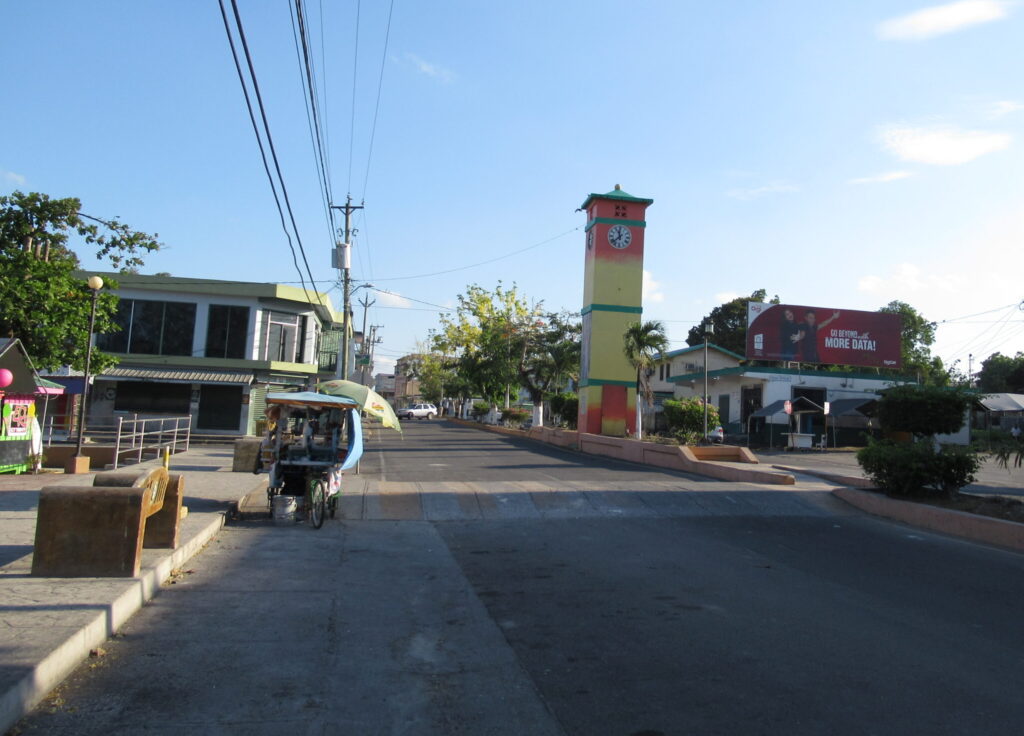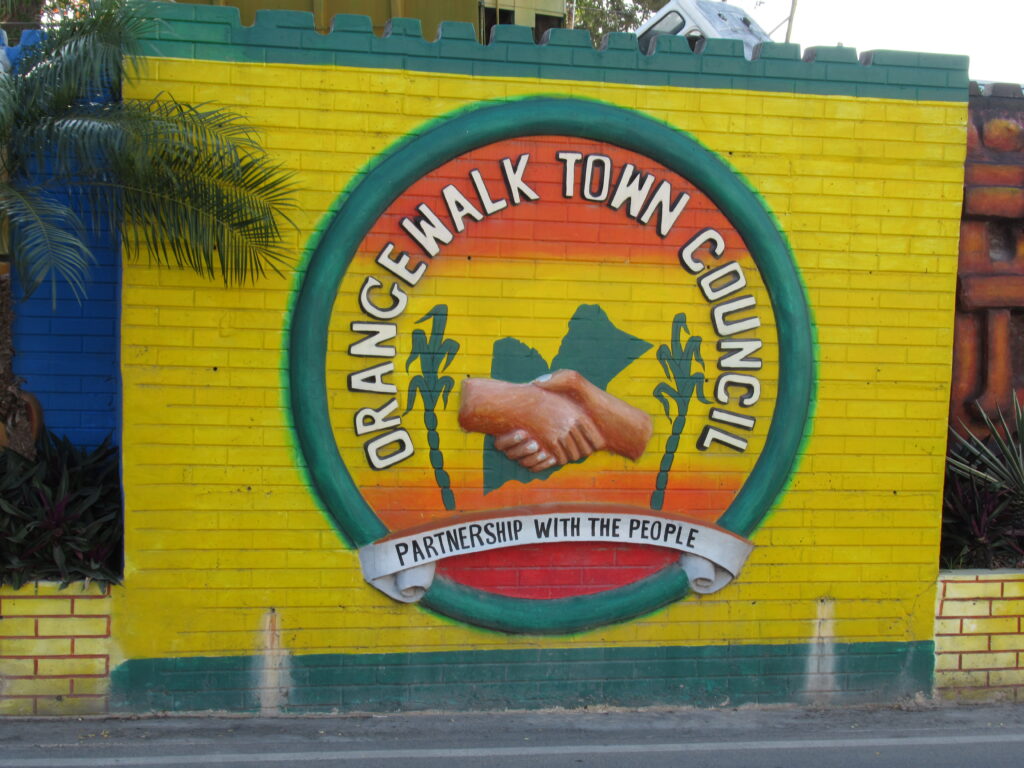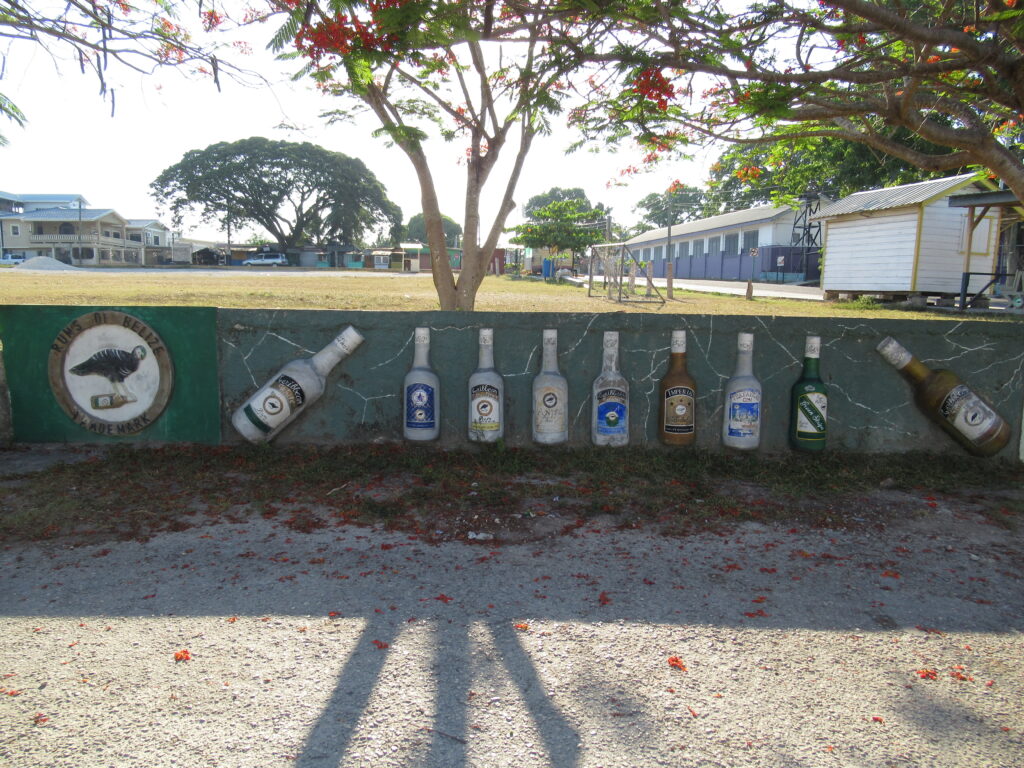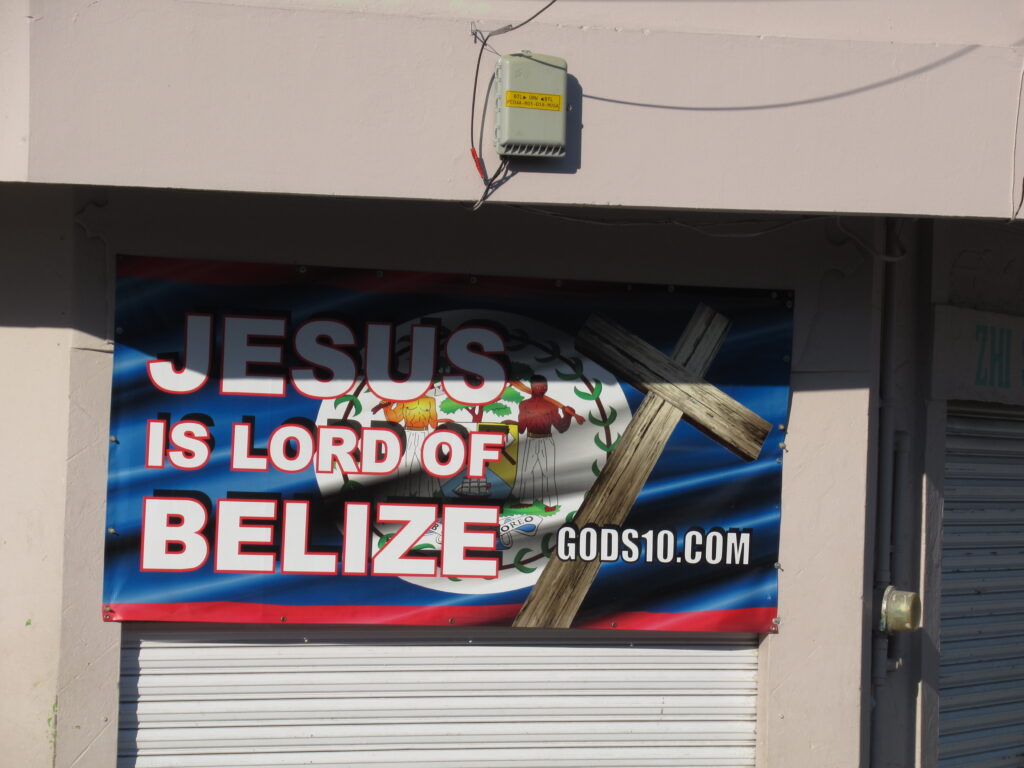 While we might not have seen many humans in town we did see a Jesus Christ Lizard… we weren't complaining! 😉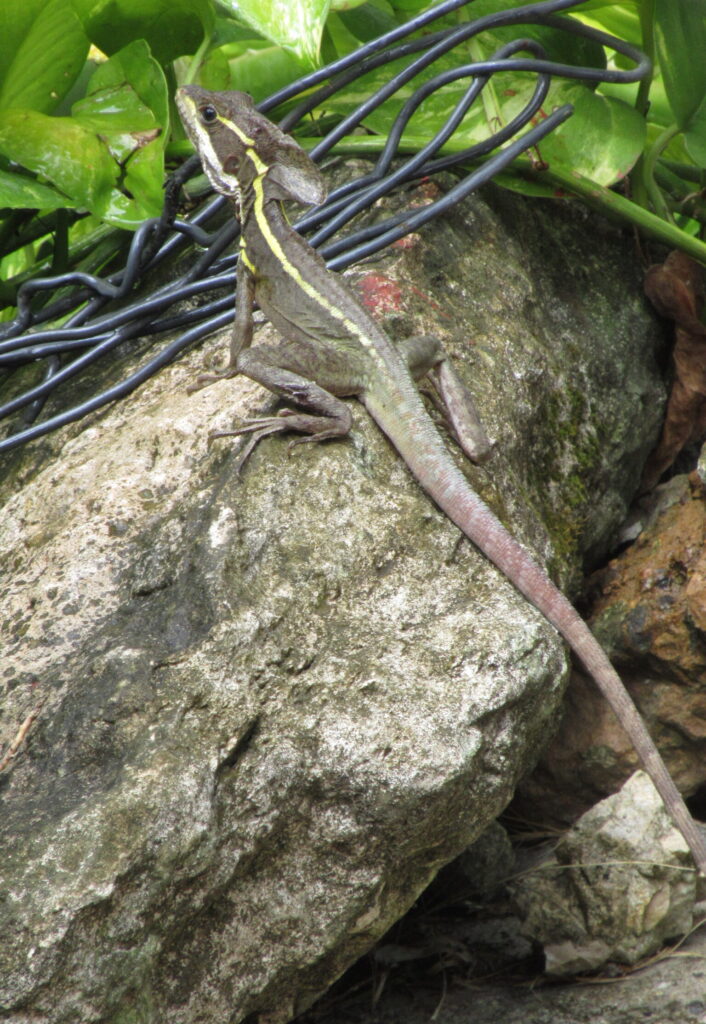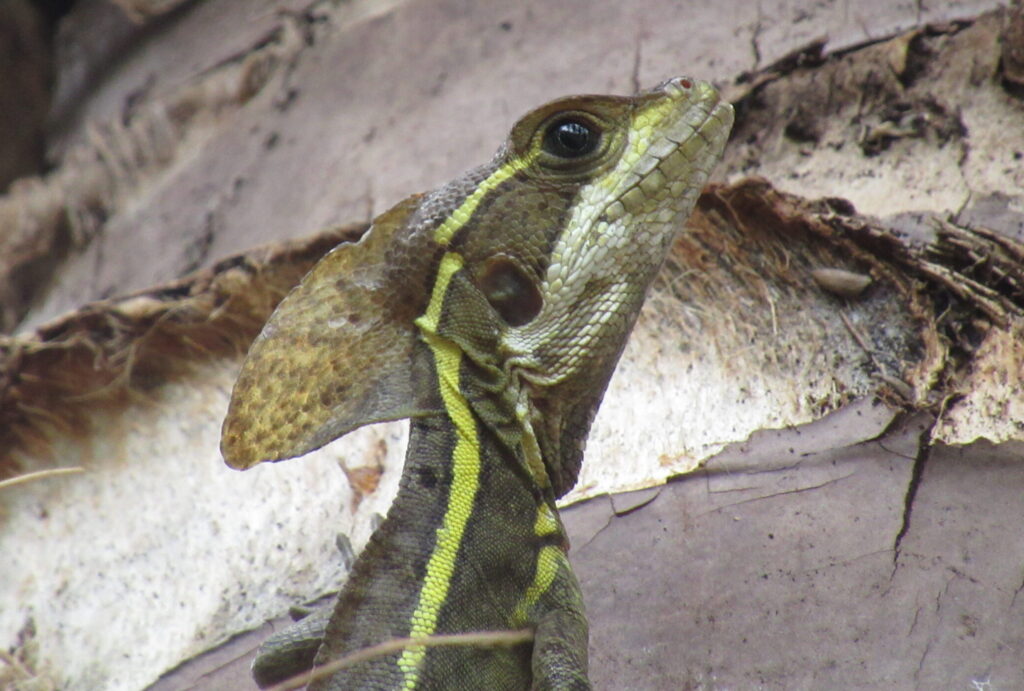 Our time in Orange Walk was short but sweet – we would have liked to hang around longer but with someone else moving in to our cabana it was time to move north to Corozal.