La Senda Verde is an animal rescue centre which is located just outside the small village of Yolosa in the Bolivian Yungas…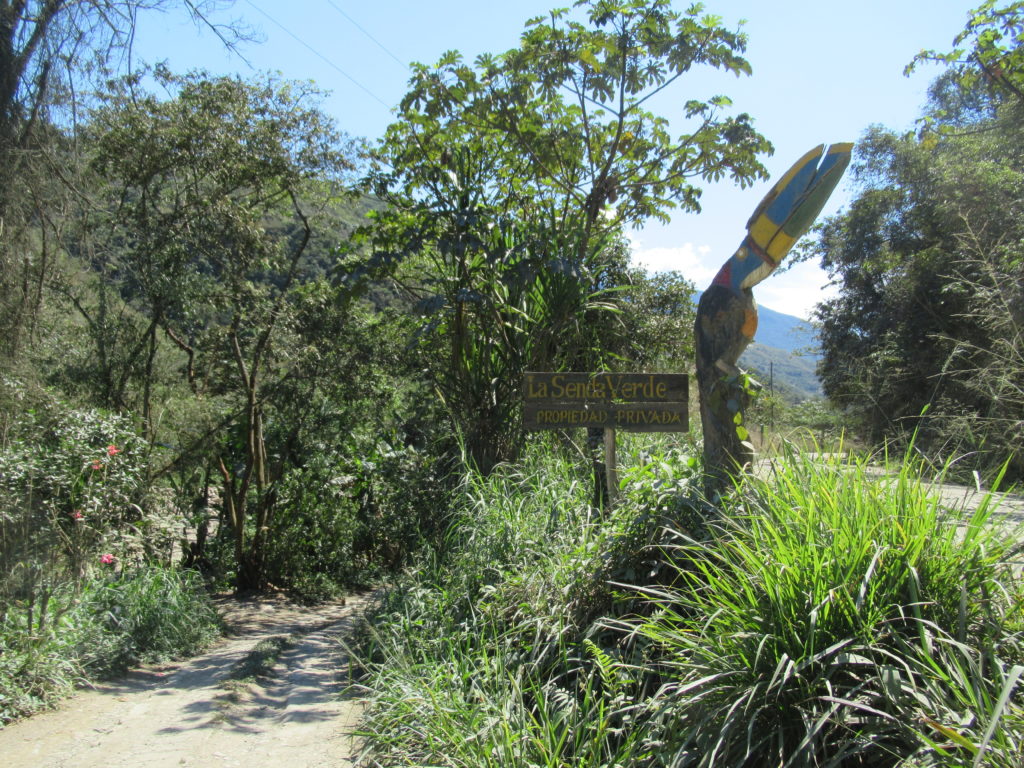 The place was initially set up in 2003 by a Bolivian couple – Marcelo and Vicky – as an eco-resort at the end of Death Road…
The setting of La Senda Verde is idyllic for an eco-resort… a pedestrian bridge crosses the river, and you arrive in a secluded spot in the middle of nature…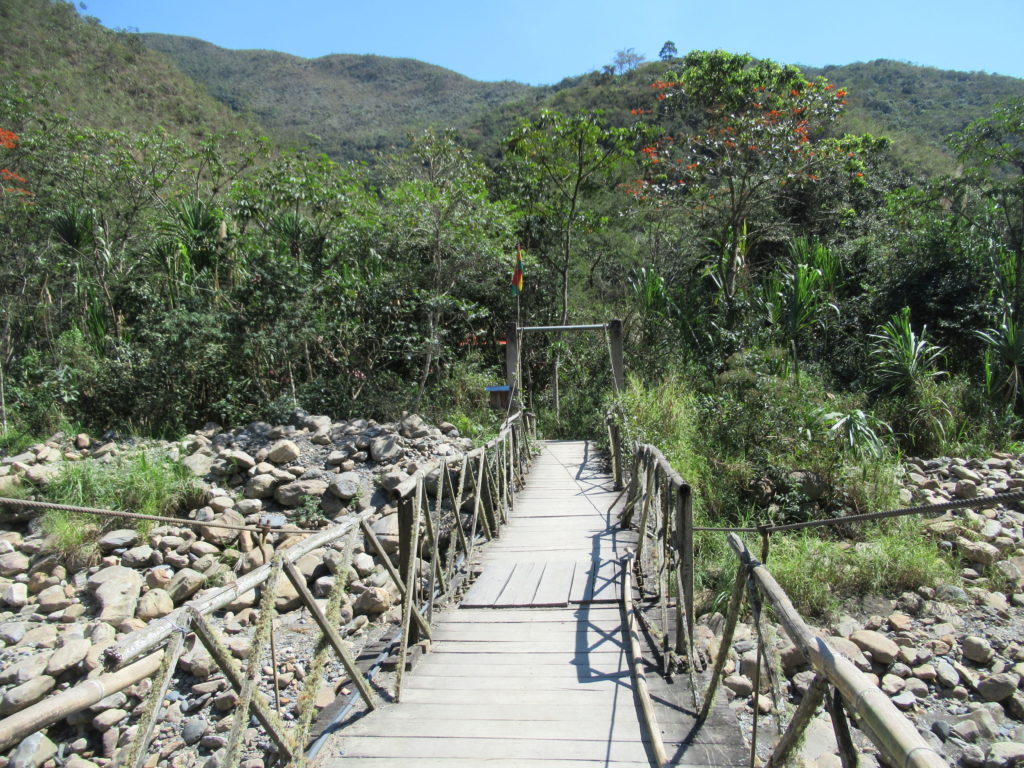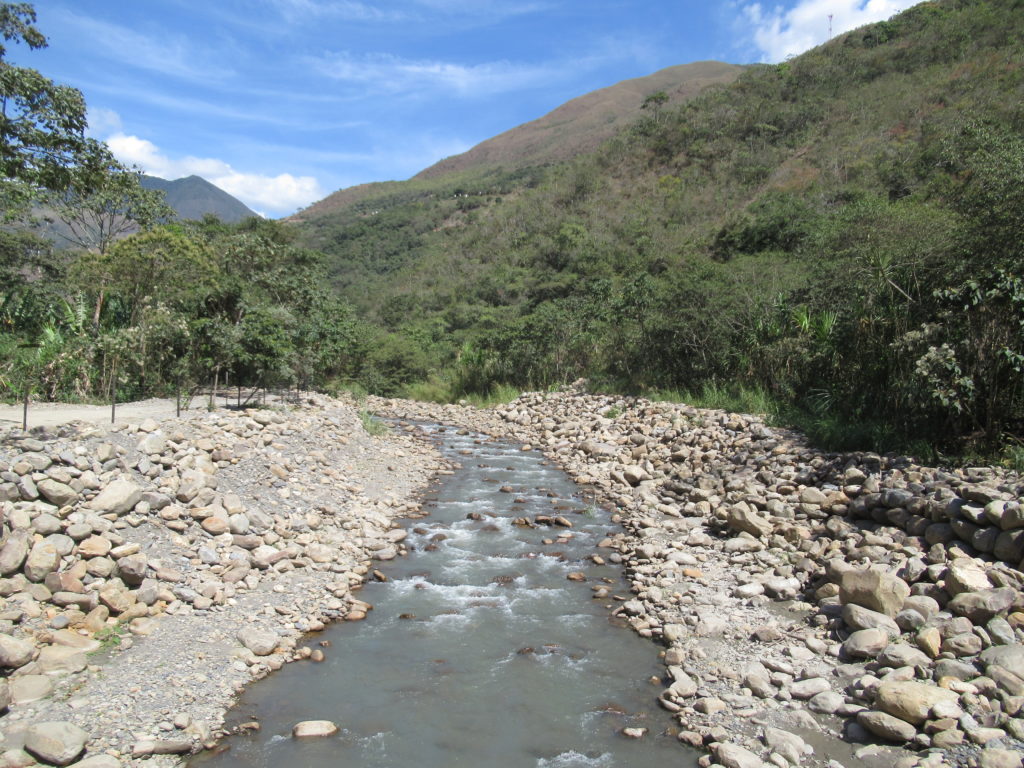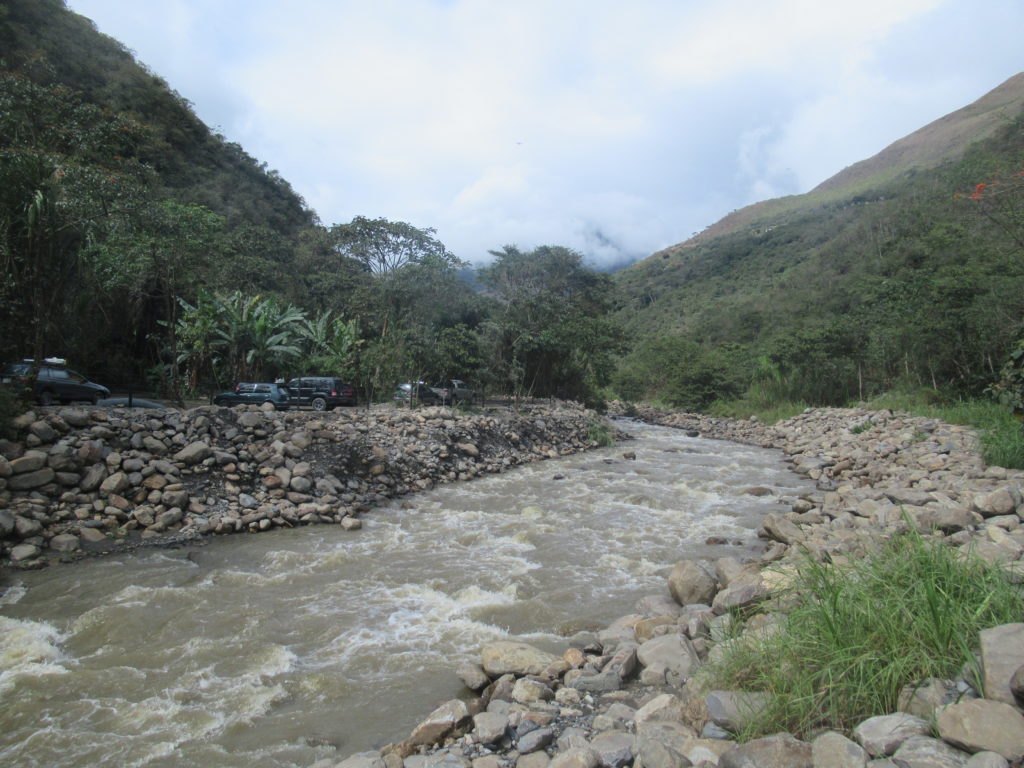 After about a year, the couple became aware of the illegal pet trade on this route and wanted to do something to assist…
The first 'animal' resident of La Senda Verde was a capuchin monkey that was en route to be sold in La Paz as part of the illegal pet trade… Marcelo heard about it and spoke to the person planning on selling the capuchin… he succeeded in persuading the man to part with the animal for the price of his petrol and lunch…
Over time, people started bringing animals to La Senda Verde – and in 2007 when the first Andean spectacled bear arrived they became a licenced animal refuge and a not-for-profit organisation.
Remnants of the old eco-resort such as the swimming pool remain… but visitors today don't get to go for a swim on arrival… instead when they're on a tour, they can stand near the pool watching the newly arrived monkeys that are getting acclimatised to their new environment – the swimming pool is now the base of the enclosure, as it's a perfect way to keep the monkeys off the ground!
There are about 700 animals and birds at La Senda Verde at the moment… all of these call La Senda Verde their 'forever home'. Once rescued the animals are there for life, as there is a law in Bolivia that prevents the return of trafficked animals back into the wild.
It surprised us, but not all of the animals at La Senda Verde were rescued from traffickers or were former pets – some of the animals were former residents of La Paz zoo… but unable to cope with the altitude, they had moved to La Senda Verde…
The animals at La Senda Verde are well-cared for, and where possible free-ranging… for this reason at La Senda Verde it is the human visitors that are kept in a cage! It is from the safety of this human cage that stretches the length of La Senda Verde, that visitors can watch the animal residents of La Senda Verde…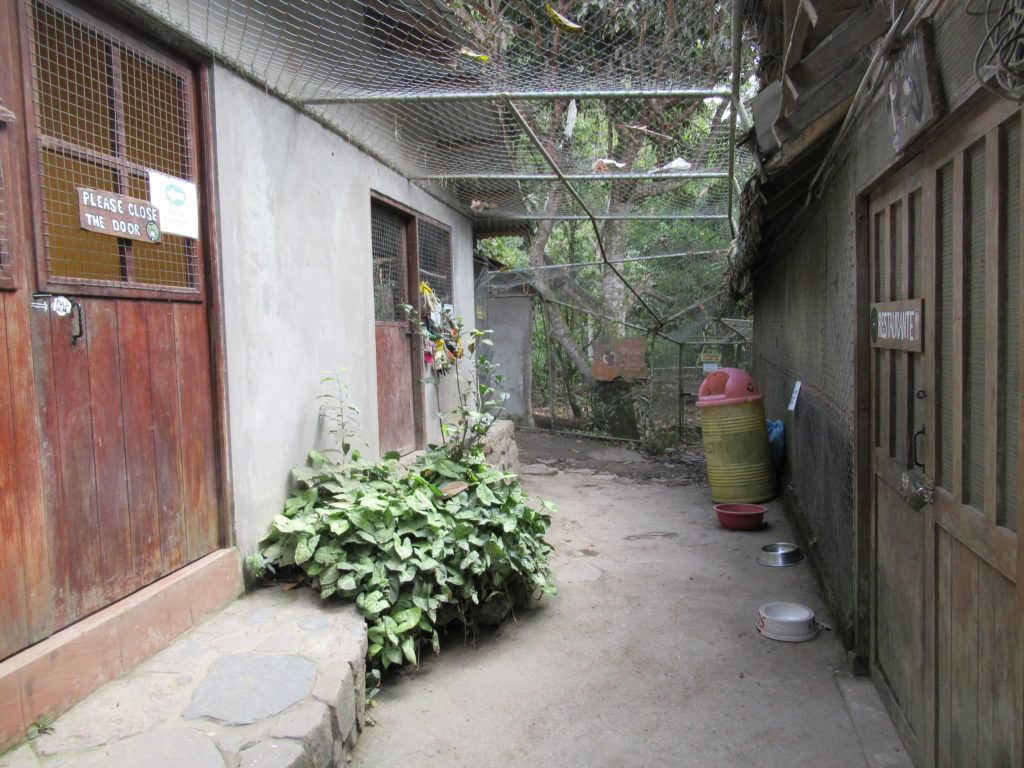 La Senda Verde receives quite a lot of tourists on a daily basis…
Each day at around 3pm a group of Death Road bike riders arrive… The company Gravity has an arrangement whereby they can have lunch and showers at La Senda Verde, and those who have completed Death Road can pay for a tour.
The centre also receives a number of independent visitors… both Bolivians and foreigners alike… many just come for the day to go on a tour and see the animals, and then pop in the restaurant for a bite to eat… others stay a night or two – La Senda Verde may no longer be a pure eco-tourism resort, but it still has accommodation available.
So La Senda Verde is quite a busy place – both with animals and people! 🙂