Arriving at La Senda Verde
La Senda verde was to be our home for the next two weeks as we'd signed up for their Rotational Volunteering Program…
Everything had been arranged via a very long email chain back and forth, and our arrival date arranged according to their schedule (there are fixed starting days – Monday, Wednesday and Friday). We had been instructed by email to arrive around 12pm, so wanting to arrive on time on our first day (first impressions count, right!), we opted NOT to head into Coroico town and wait for one of the shared minivans which would only leave when it was full, but instead to 'splash out' and take a taxi AND therefore be in control of our arrival time!
The taxi driver dropped us off at La Senda Verde without a hitch… we rang the bell… and waited… the door was locked – what other choice did we have? We were however reassured that someone would come as according to the opening times the place was open!?!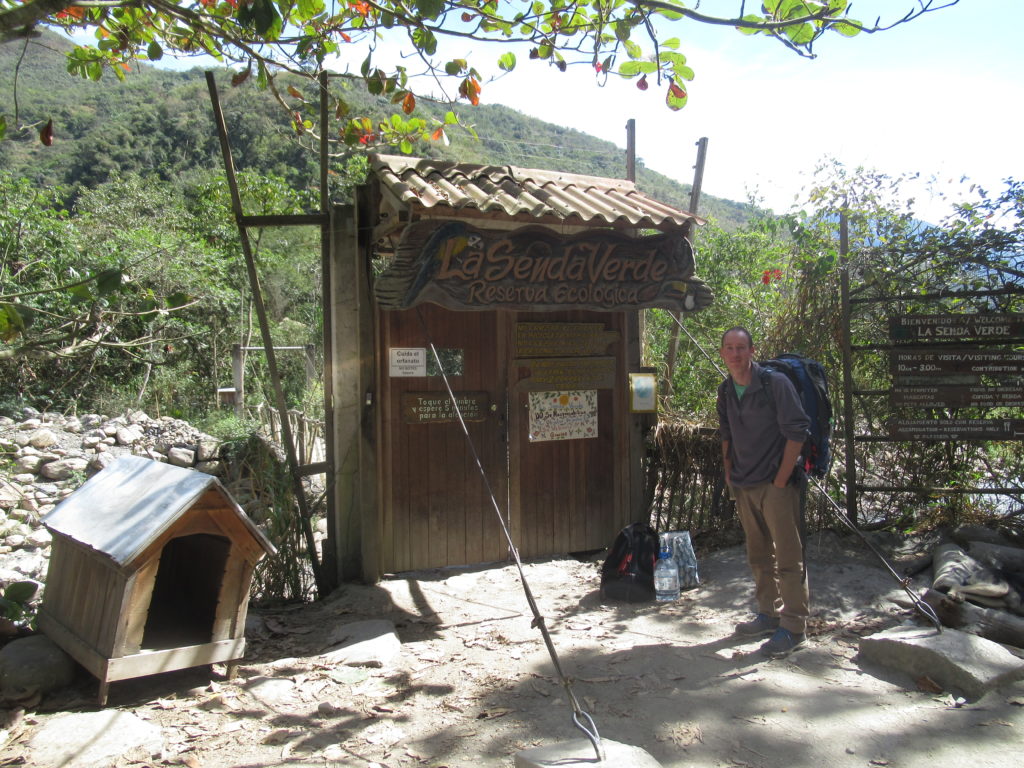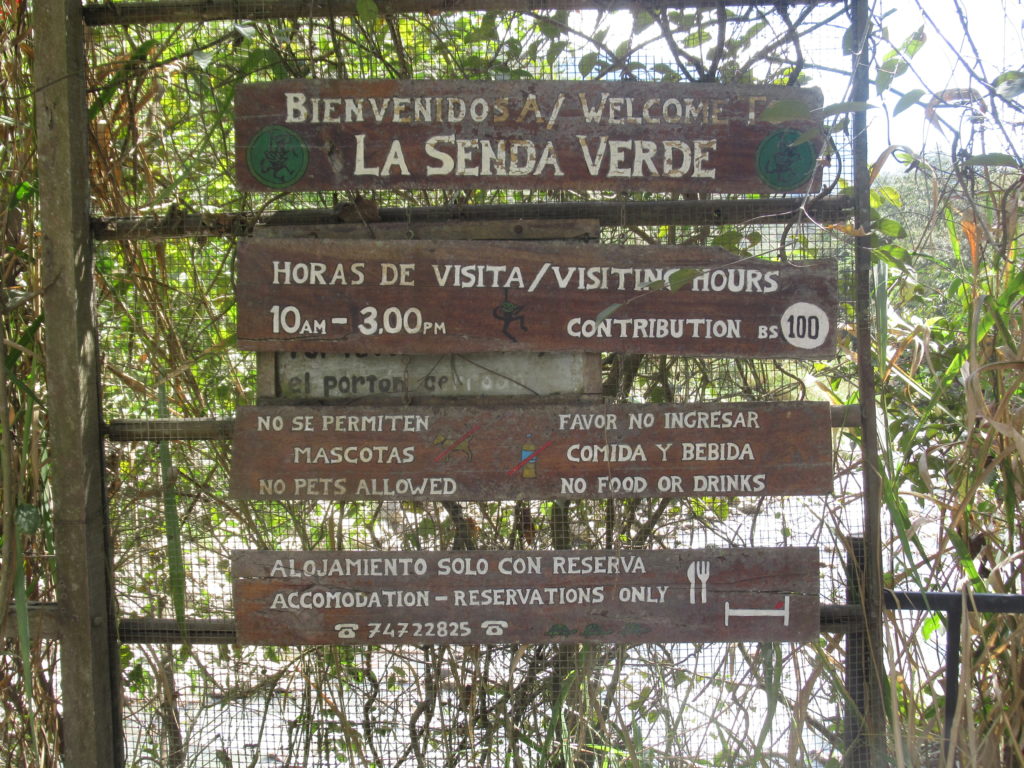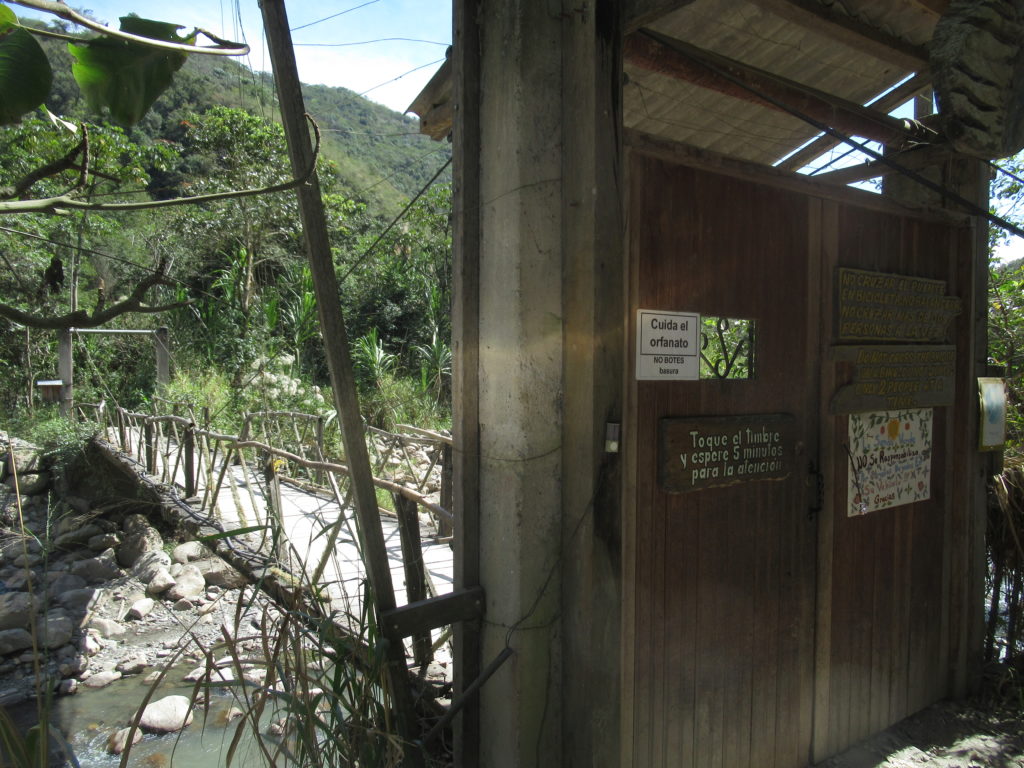 Finally someone let us in 🙂 🙂 and led us to the reception/restaurant area… it was then that it dawned on us why we'd had to wait a while… we didn't just have to walk across the bridge, but through a long 'human cage' divided into parts with tricky gates that needed to be opened and then closed behind you in order to proceed…
When we made it to the reception desk we were met by Edgar… Edgar was far from expecting us… 'Here to volunteer? What are your names?' 'PB and CC' we replied… 'No you're not on my list…'
Umm… so who was the person we'd been emailing and was she really connected to La Senda Verde…
Regardless… as we were there, Edgar registered us anyway… making sure that we signed the forms that stated that if anything happened to us – animal attacks, accidents etc. – that La Senda Verde was in no way responsible… and secondly taking our money! Whatever happened to good old-fashioned volunteering where you give your time and that's all you have to give??
The next task was putting us on the roster… this didn't appear to be done very strategically… but our names were down and we were allocated a section 🙂 PB landed 'Cats and Bears' for his first few days and CC got 'specials' (and hoped all would be revealed soon as she had no idea what 'specials' meant!!!)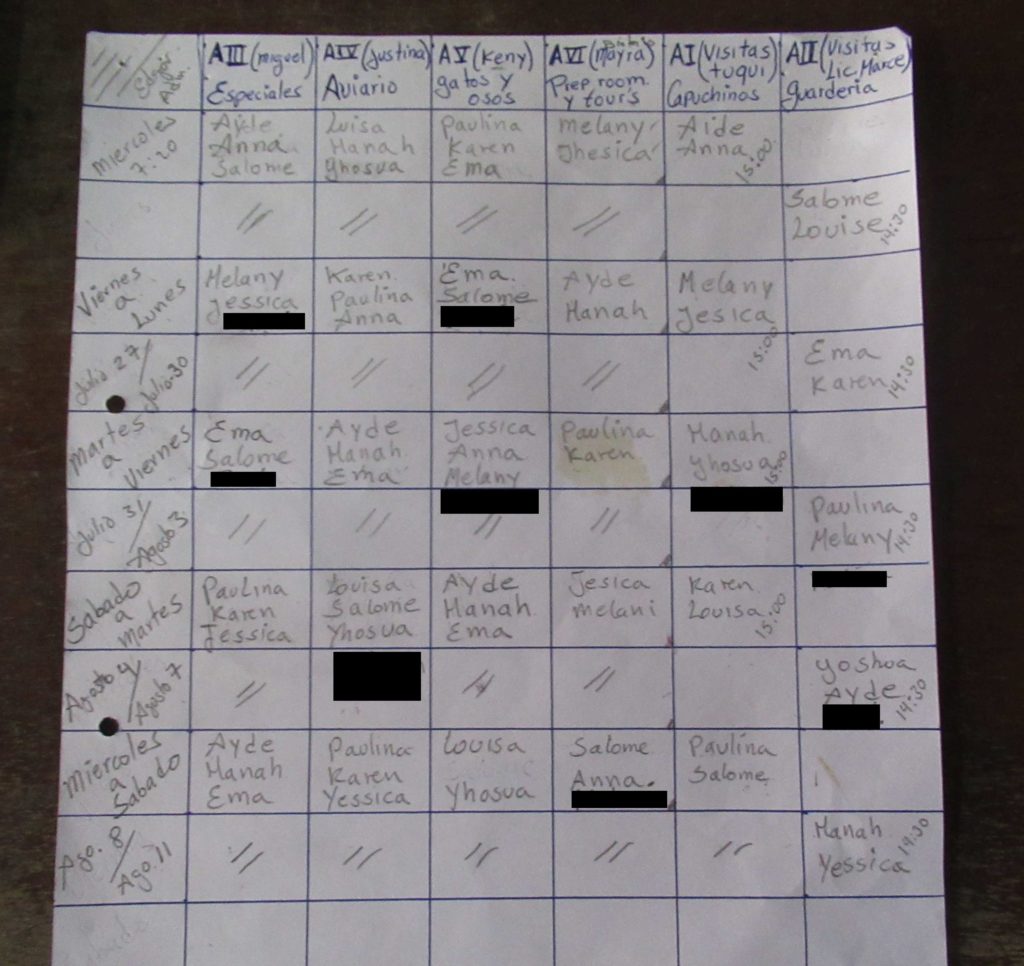 In order to volunteer at La Senda Verde you have to take a series of worming tablets… this is so that you don't pass any dangerous worms on to the animals… in particular the monkeys… So we also paid Edgar for the worming tablets (yes, that's right… very little is included in the hefty sum you pay to volunteer at La Senda Verde…) – we didn't get them straight away though – we had to wait until later the same day as they had run out and were waiting for a taxi driver to bring them from Coroico…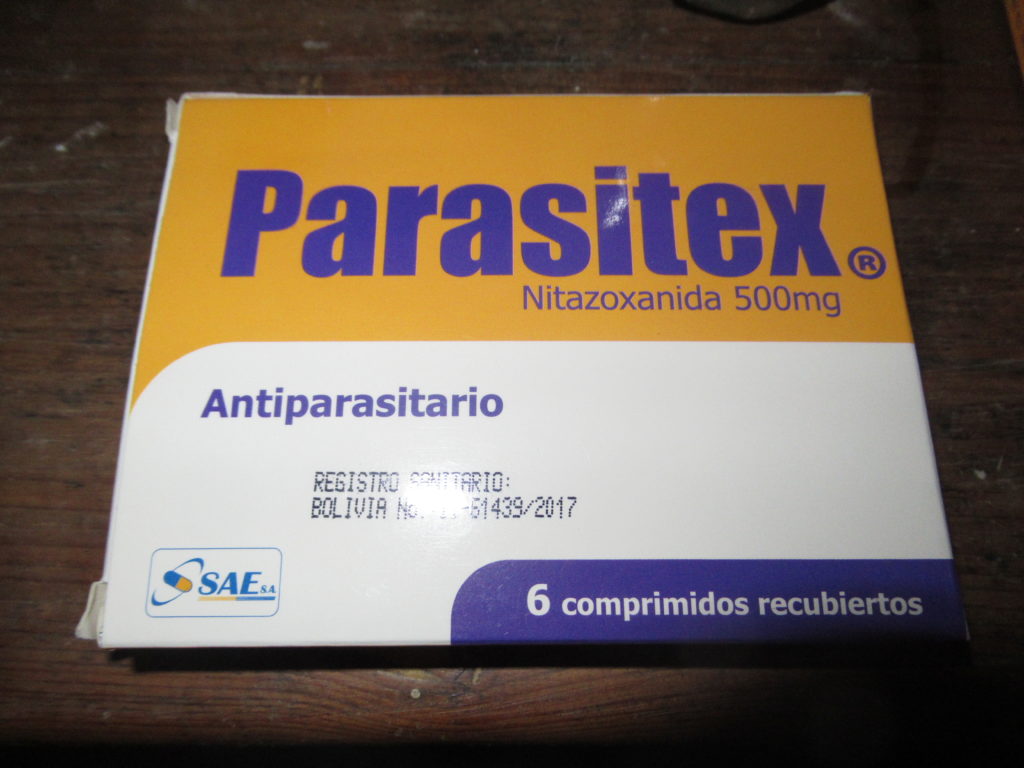 We were then instructed to wait for Andy who would show us our accommodation..
Volunteer accommodation at La Senda Verde is not on the main visitor site – instead it's in the animal quarantine area about a 10 minute walk away… once across the bridge you climb a steep muddy (after rain) trail to meet the road… or should I say small narrow lane… and then walk for about 10 minutes parallel to the river… and there it is… all pretty simple, but the walk with Andy came with some advice – remember a flashlight (no lights on this road) , AND pay attention to the dog outside the restaurant… it can be aggressive…
Andy left us in the accommodation area to 'settle in'… we still hadn't received our 'laundry bag' full of bedding and our volunteer shirt, so rather than making our beds we took to tidying up the room a little… our 'luxury accommodation' in the volunteer bungalow looked like it hadn't been cleaned in weeks… no make that months… and came complete with a big pile of crap that former volunteers had left behind 🙁 I'm not going to say we made it feel like home… but we made a bit of room for our own stuff…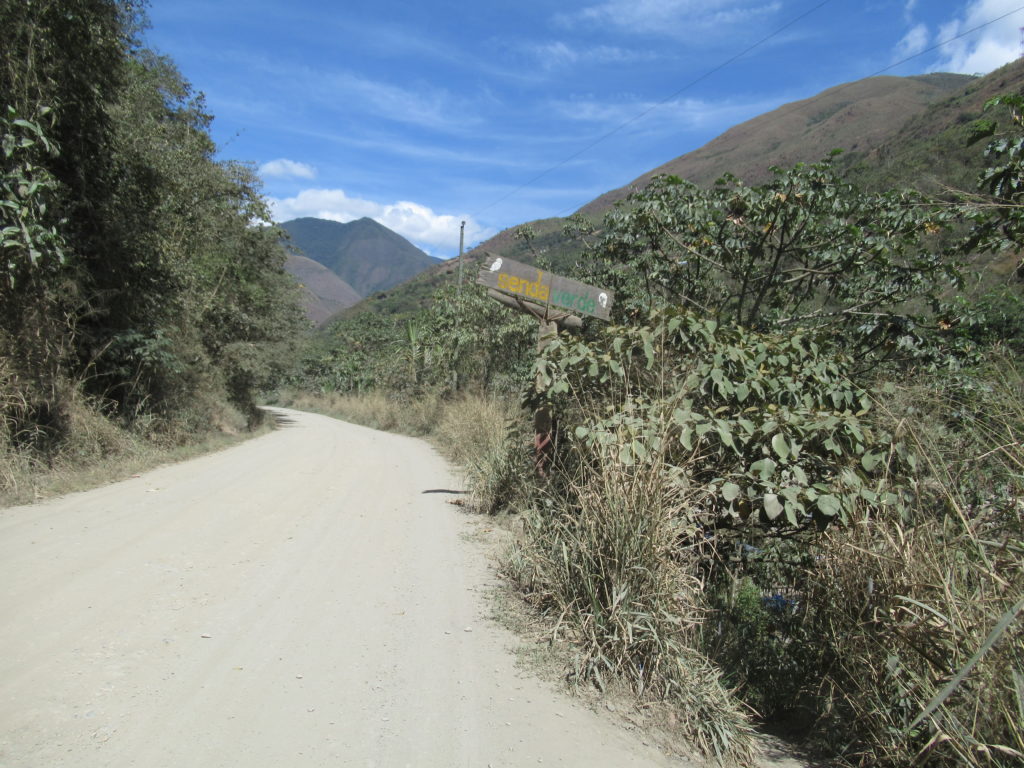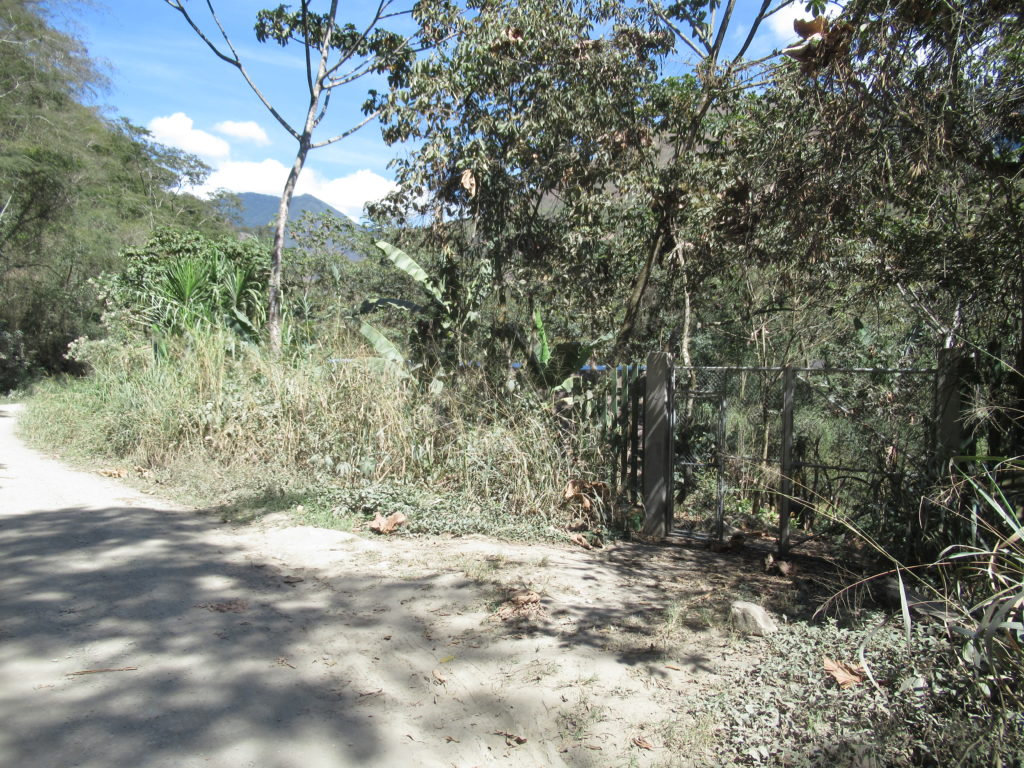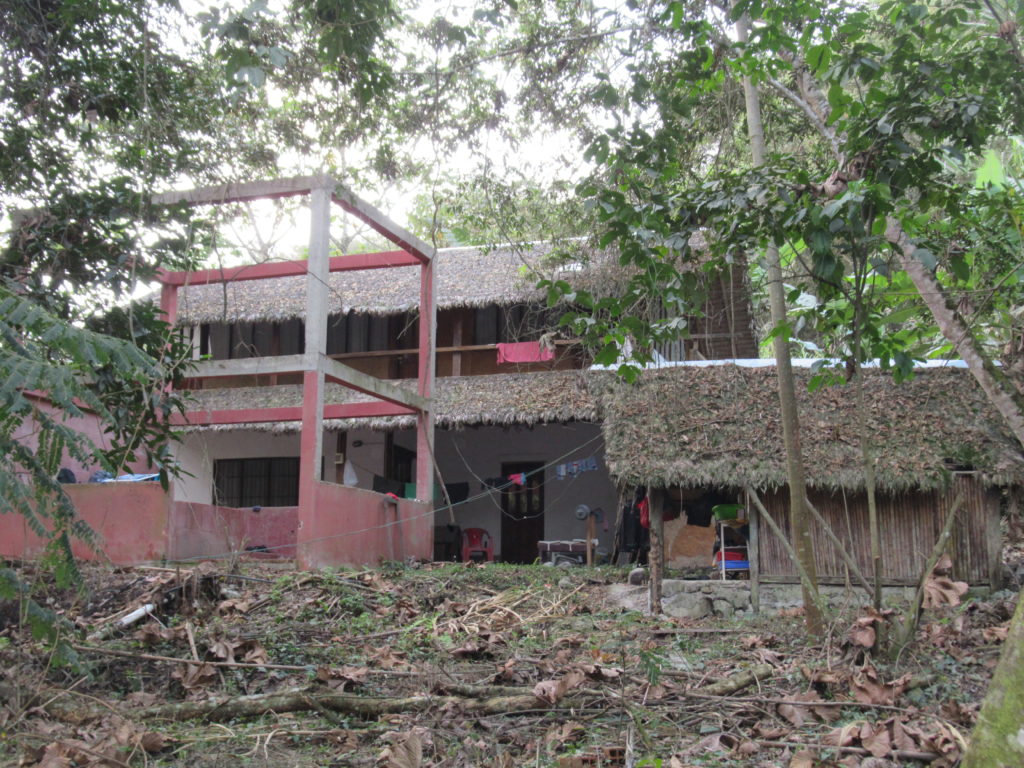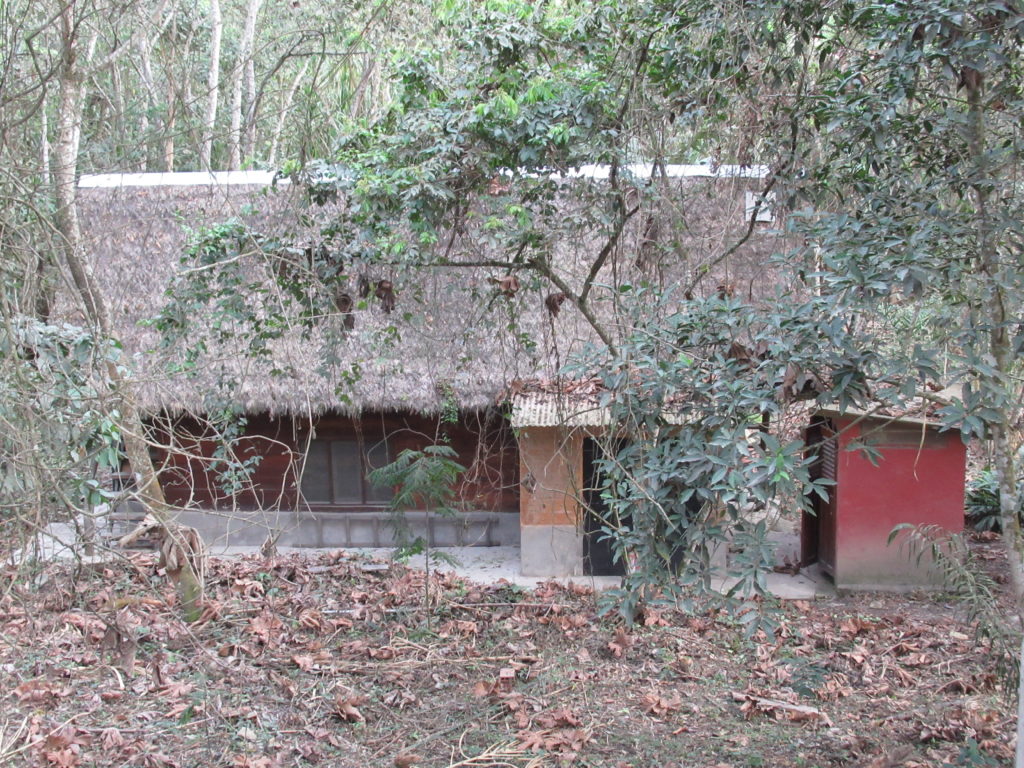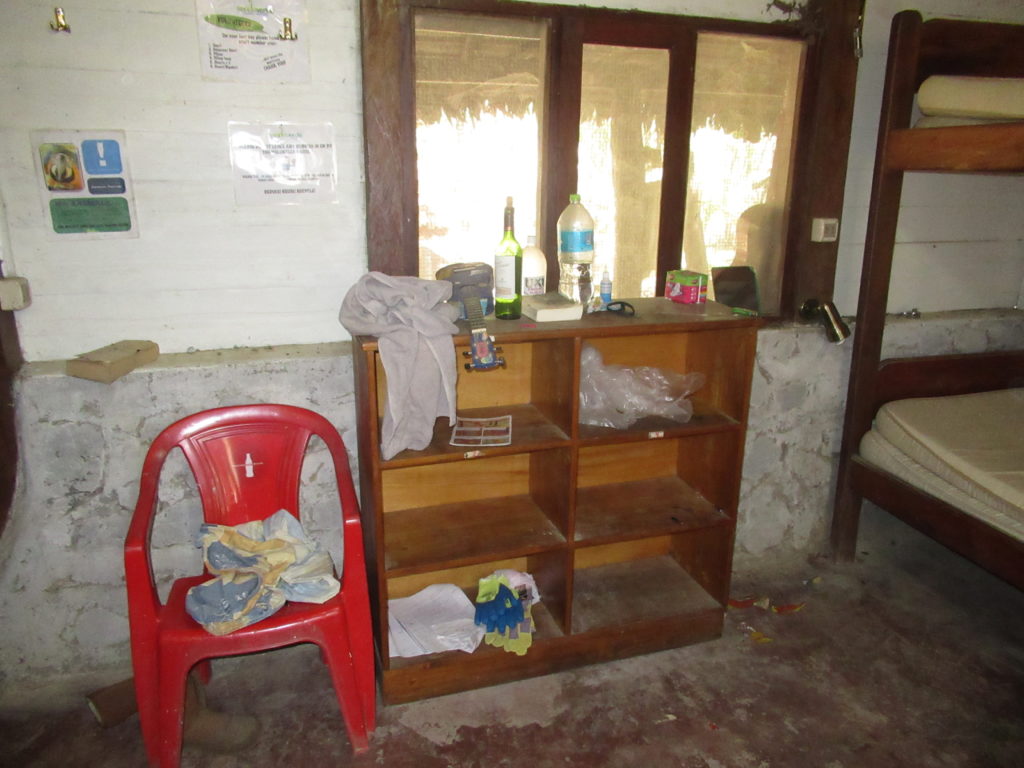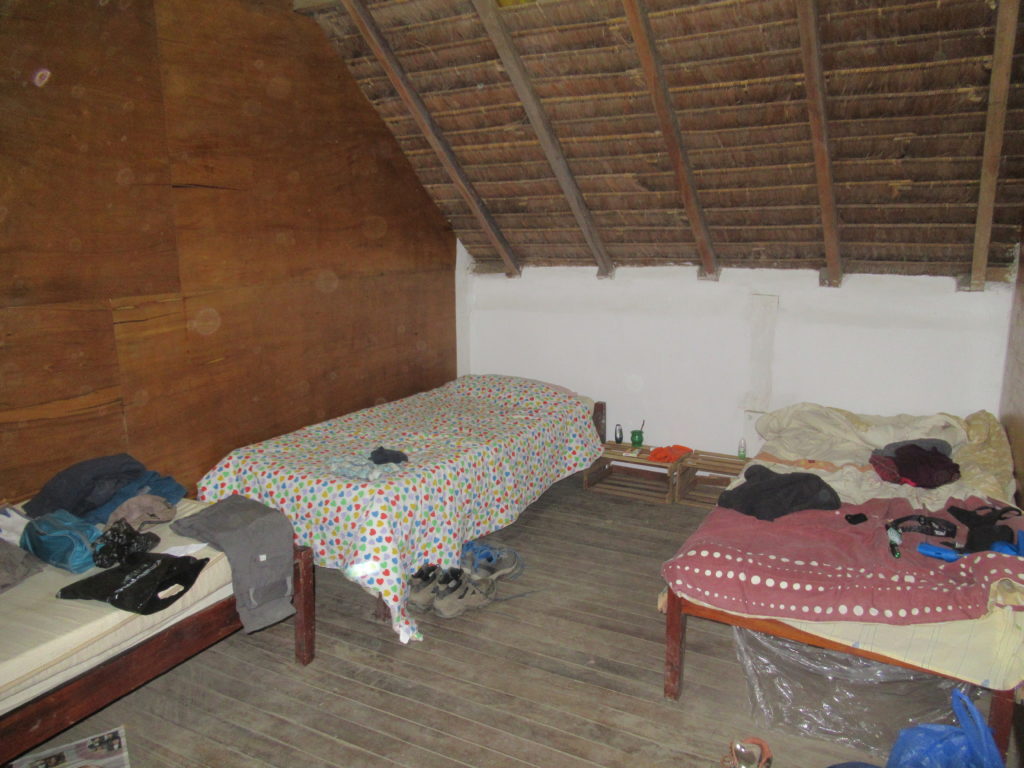 After 'settling in' we strolled back to la Senda Verde… we were hungry and were looking forward to lunch and meeting the other volunteers that we were going to be spending the next 2 weeks with…
After lunch it was induction time! We were not the only new volunteers that had arrived that day – there was also a guy from the Netherlands… our induction with Andy covered all of the basic rules of La Senda Verde and gave us an overview of the centre… then we got to go on a tour of the centre with one of the current volunteers to have a look around 🙂 No work for us until the following day…