CC's mum goes sightseeing in Santiago!
CC's mum has arrived!!! Discounting Antarctica (as I'm deeming that too hard!)… she has now set foot on every continent 🙂 🙂
After an overnight flight from the UK, CC's mum was surprisingly awake when she got off her flight at Santiago International airport at 8:30am and was ready to start sightseeing that same day… but being Good Friday, not a lot was open so we were forced to take it easy…. which meant hanging out, eating and drinking in our lovely Airbnb apartment… relaxing on the roof terrace of our building… and taking a gentle stroll downtown to see if anything was open!?!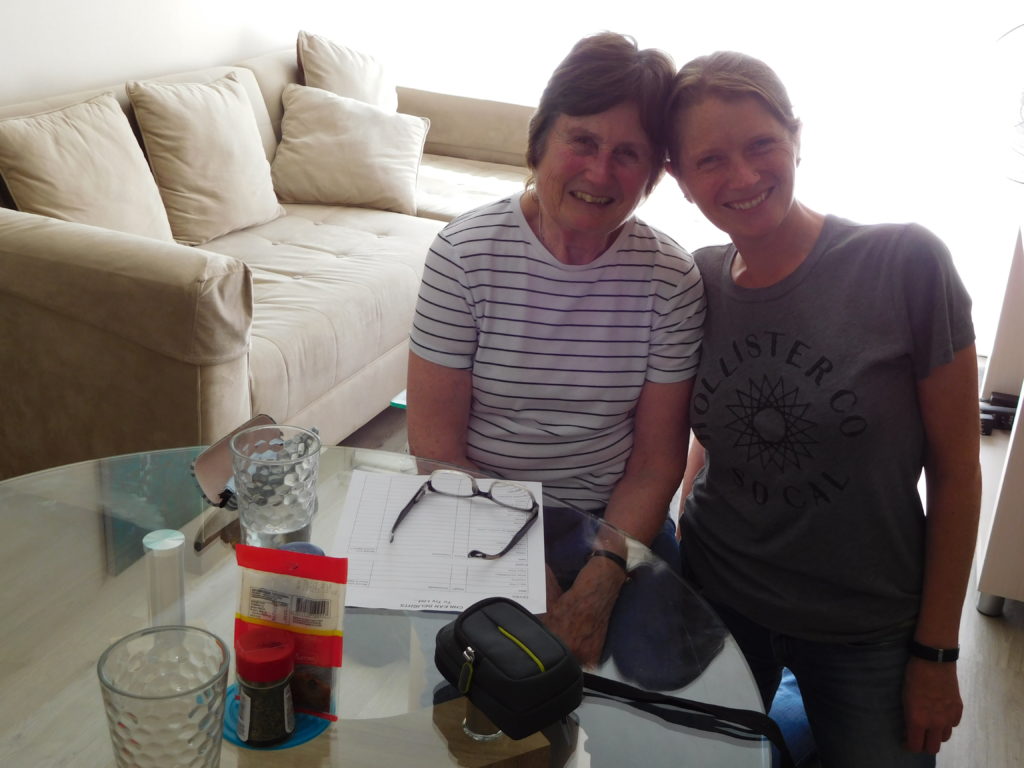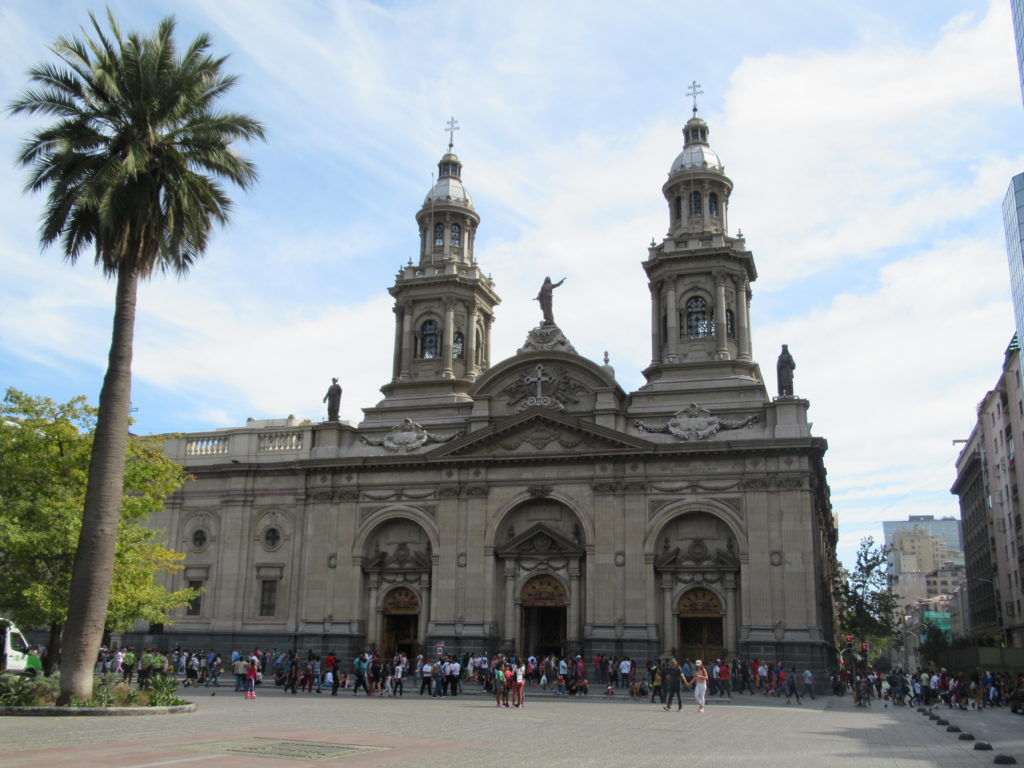 CC's mum's second day in Santiago was Easter Saturday – but as this isn't a public holiday in Chile, we put on our walking shoes and let the sightseeing commence! First stop… Santa Lucía Hill… which although known to us as 'the small hill', still takes a while to climb to the top when it's 30 degrees… quite a contrast from the weather in the UK!!!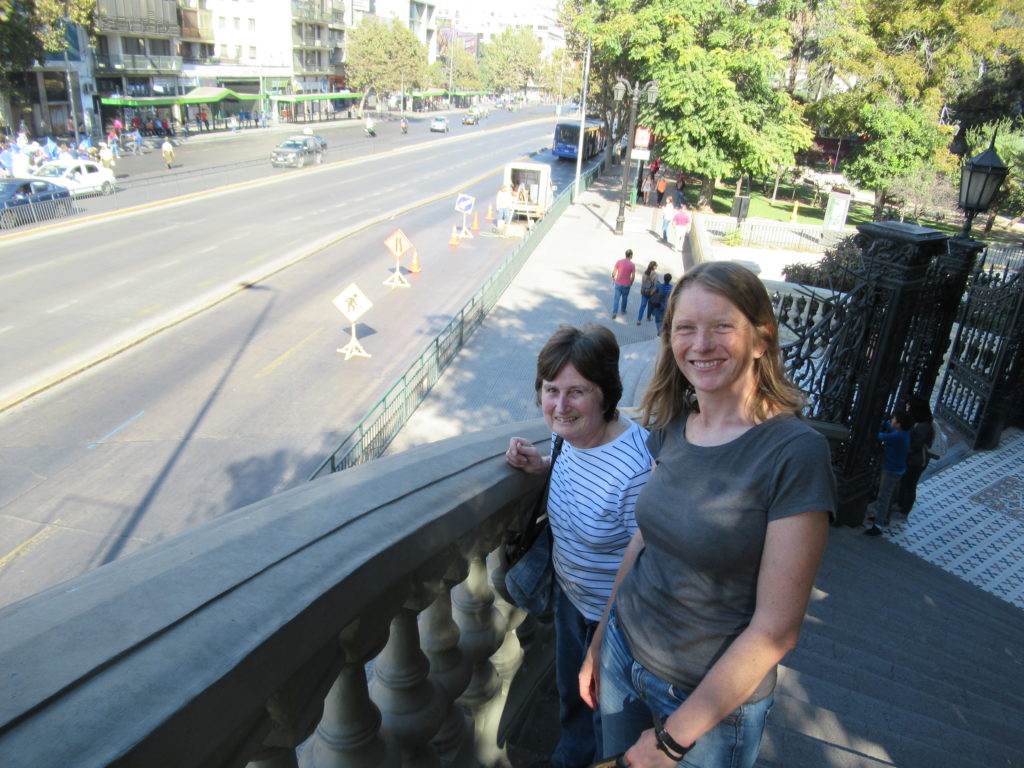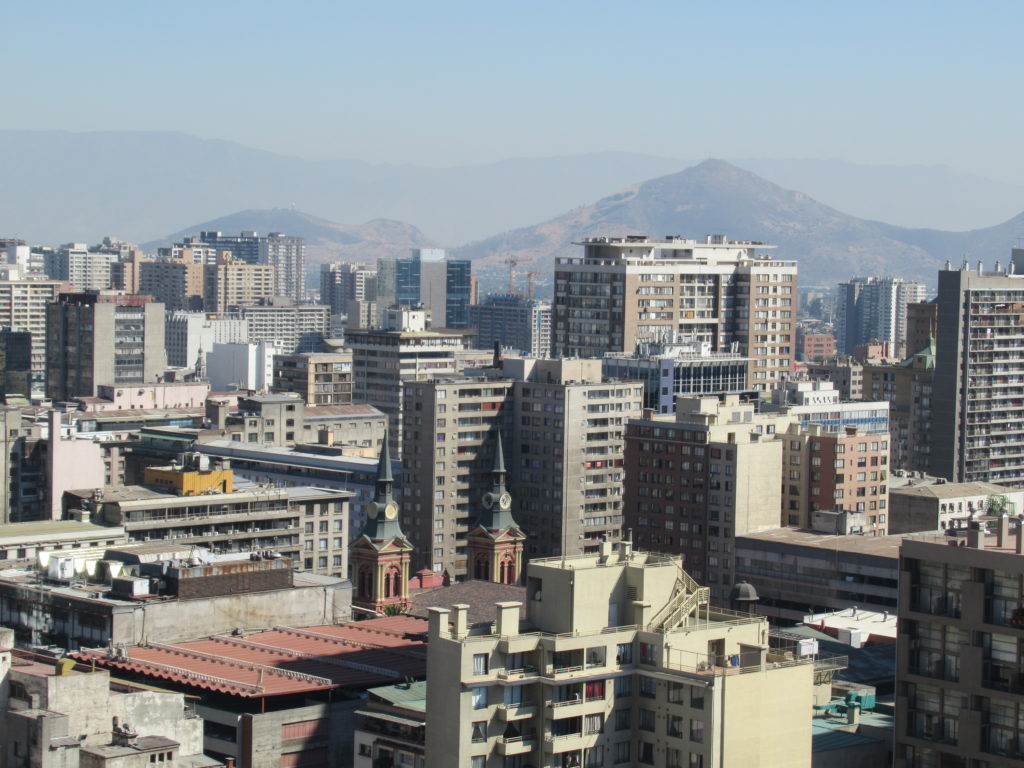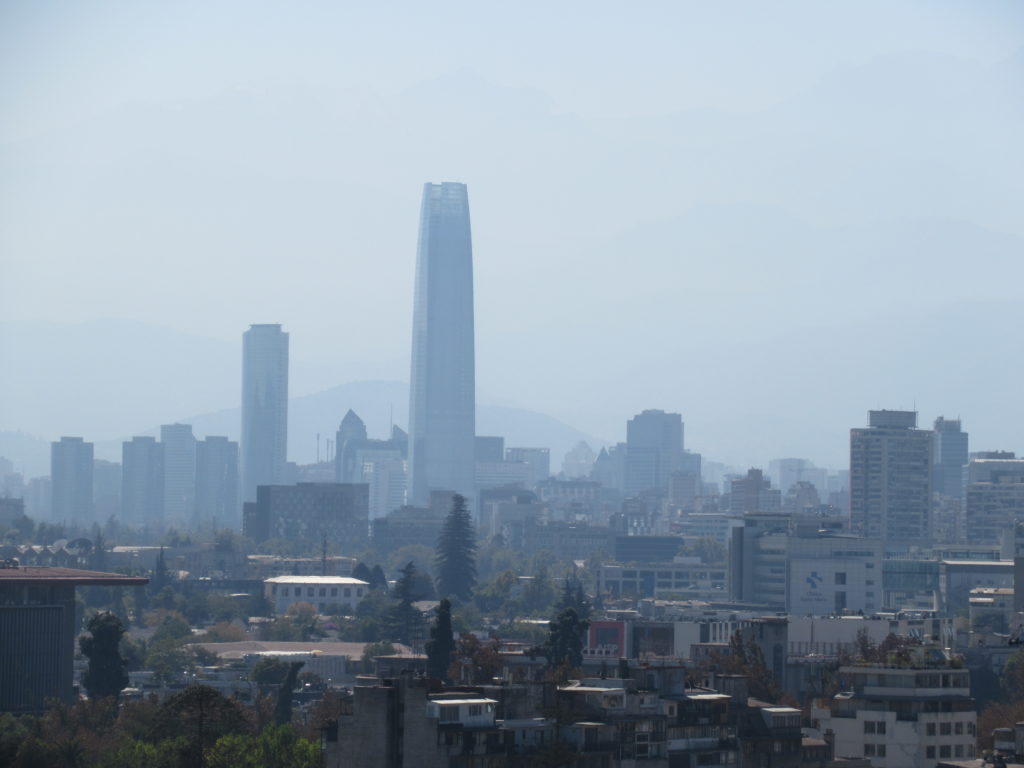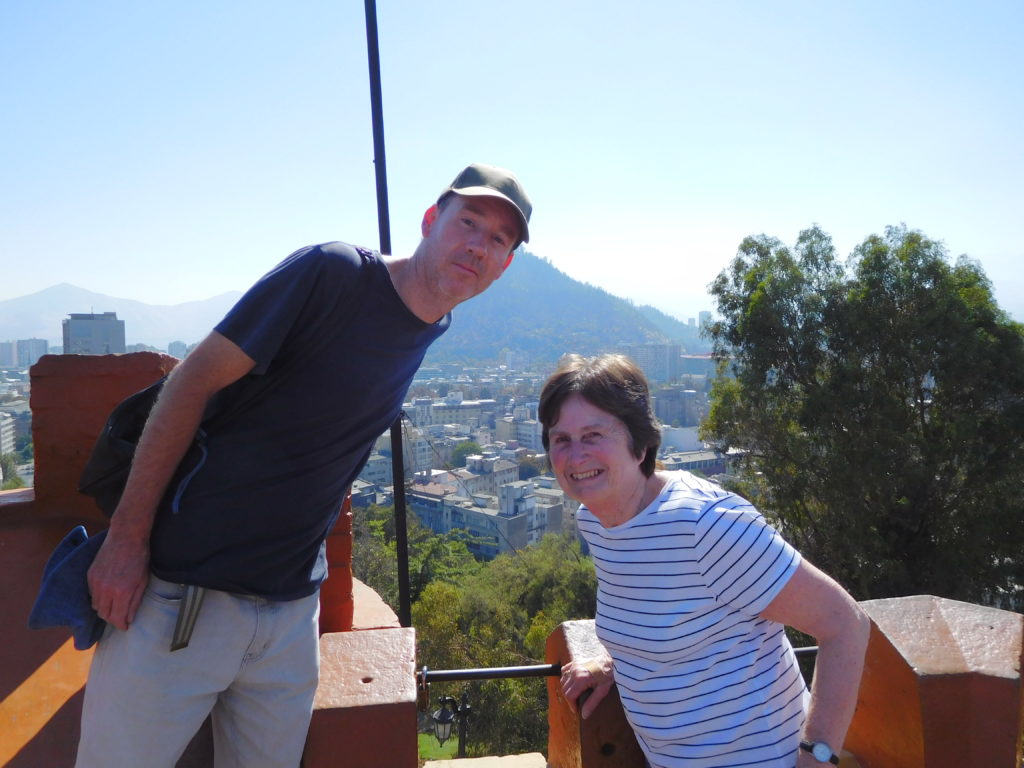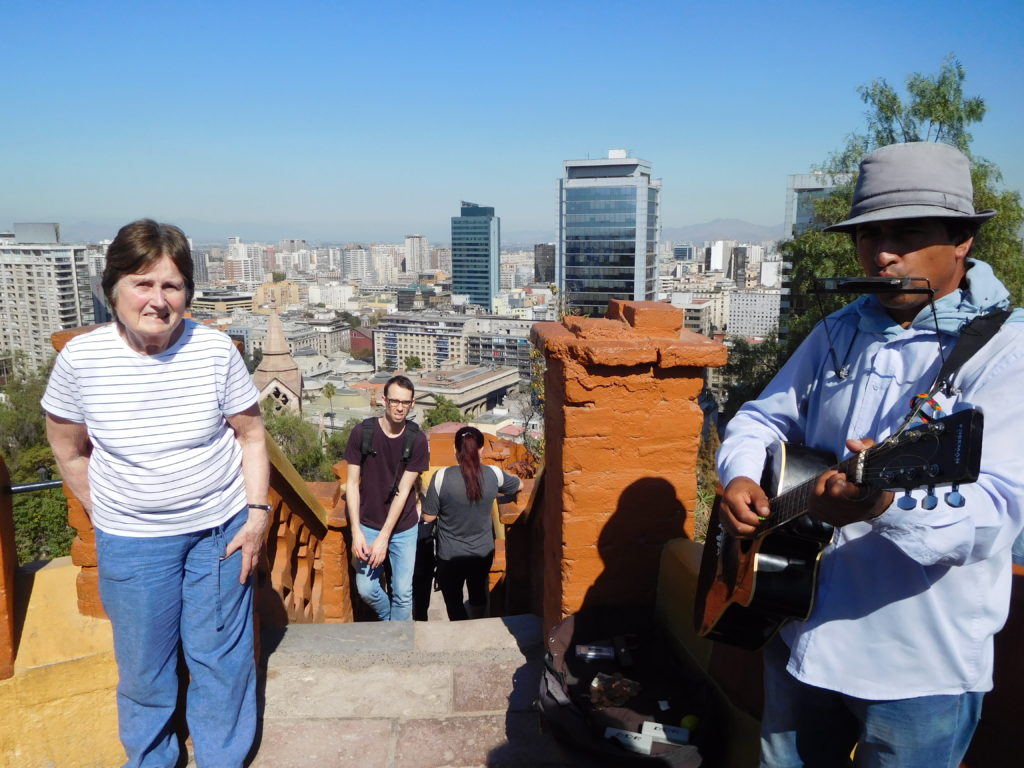 After time spent admiring the views, it was time for lunch so we hit the trendy suburb of Bellas Artes for a famous Chilean menú del día.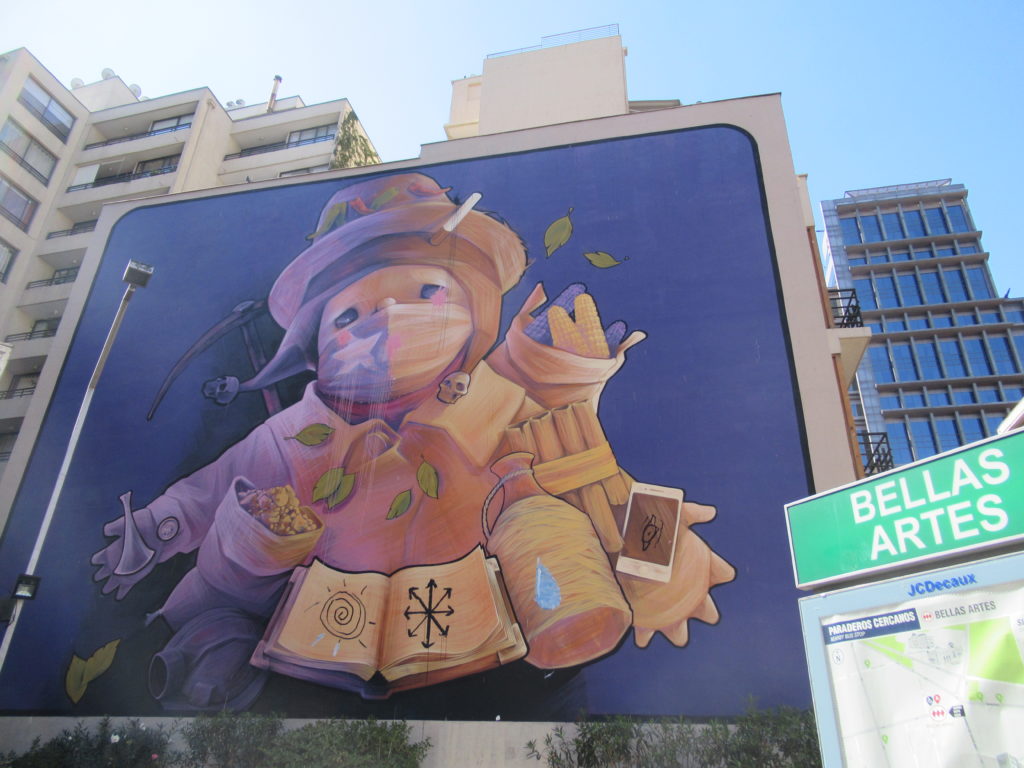 Being guided around by CC and PB meant that CC's mum got to take in some of the less conventional tourist sights of Santiago, as well as the ones that everyone gets to visit… one of her favourites was a less-visited part of the river running through Santiago…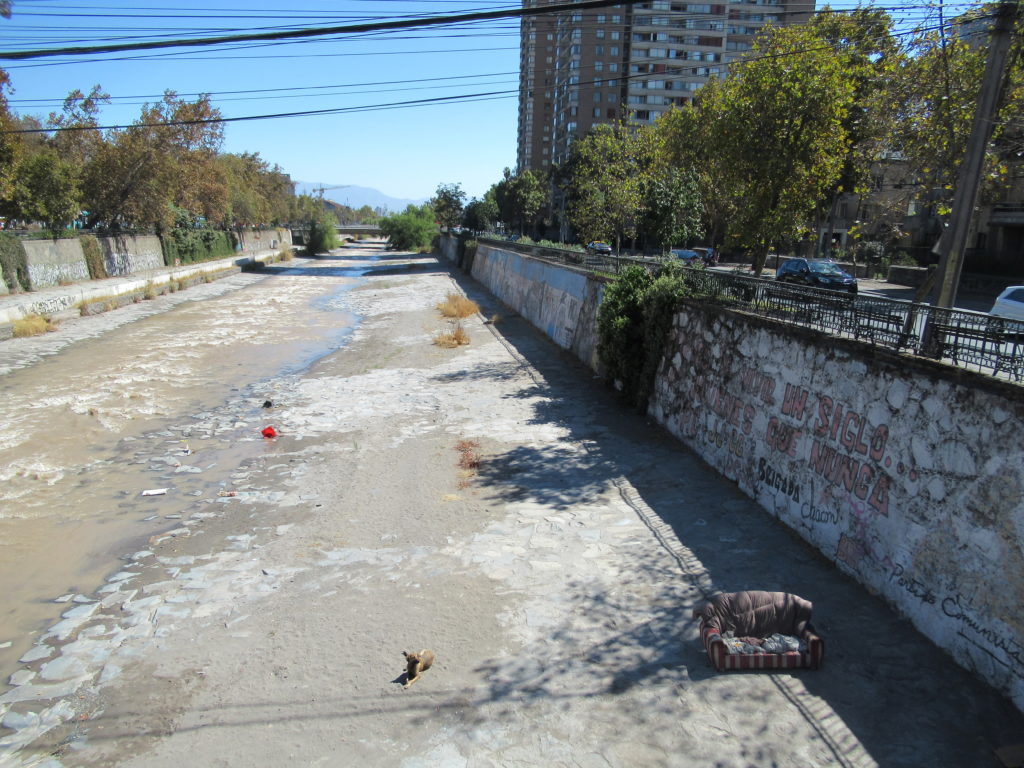 Our next stop though, was a more conventional and very famous sight… 🙂 The Sky Costanera Tower…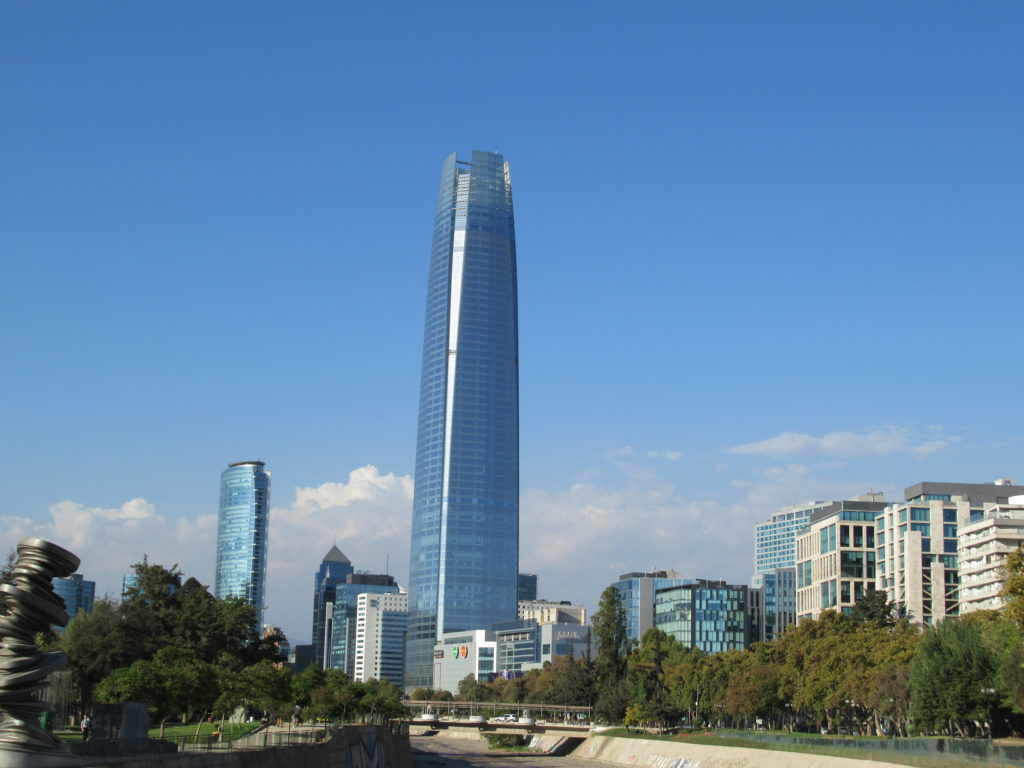 We spent quite a lot of time at the top of the tower… we wanted the clouds to lift so that we could see the snow on the Andes… lucky for us though there was a photoshoot (one person posing while her poor boyfriend/friend had the unfortunate task of taking pictures of her) happening at the top which entertained us while we were waiting…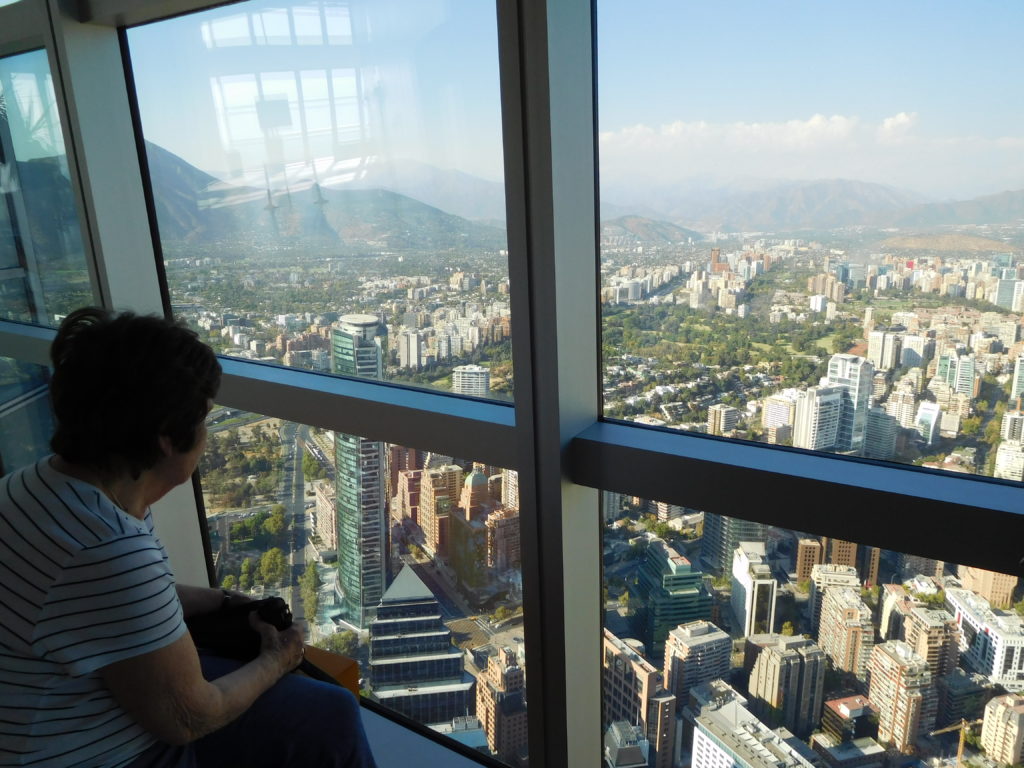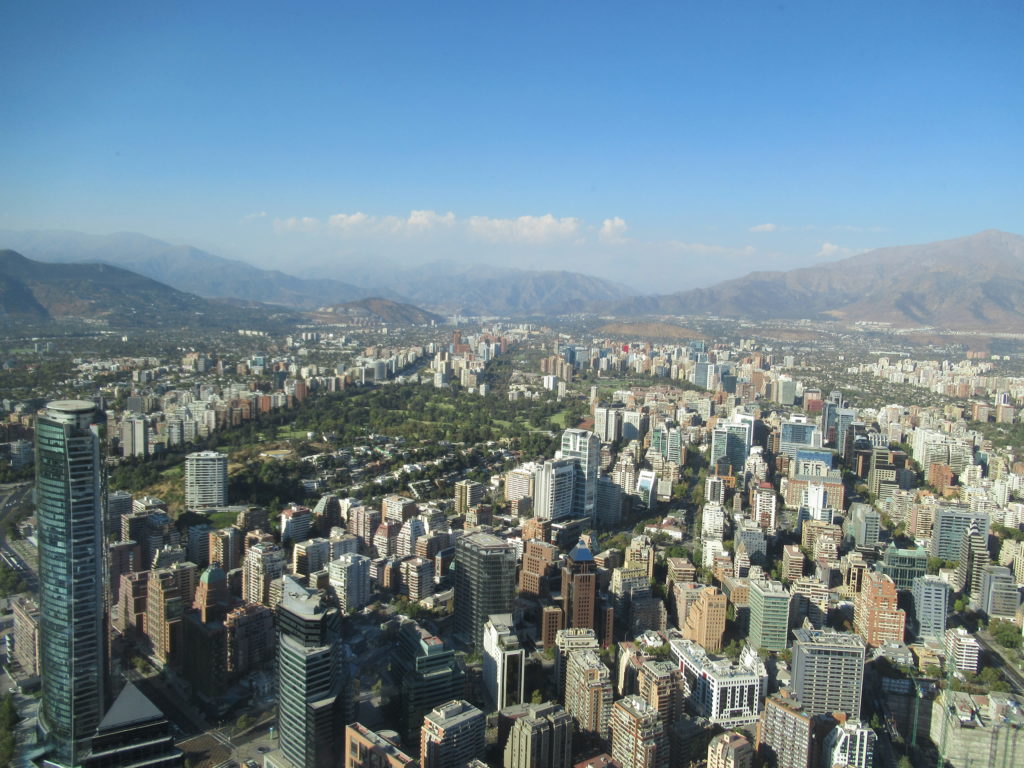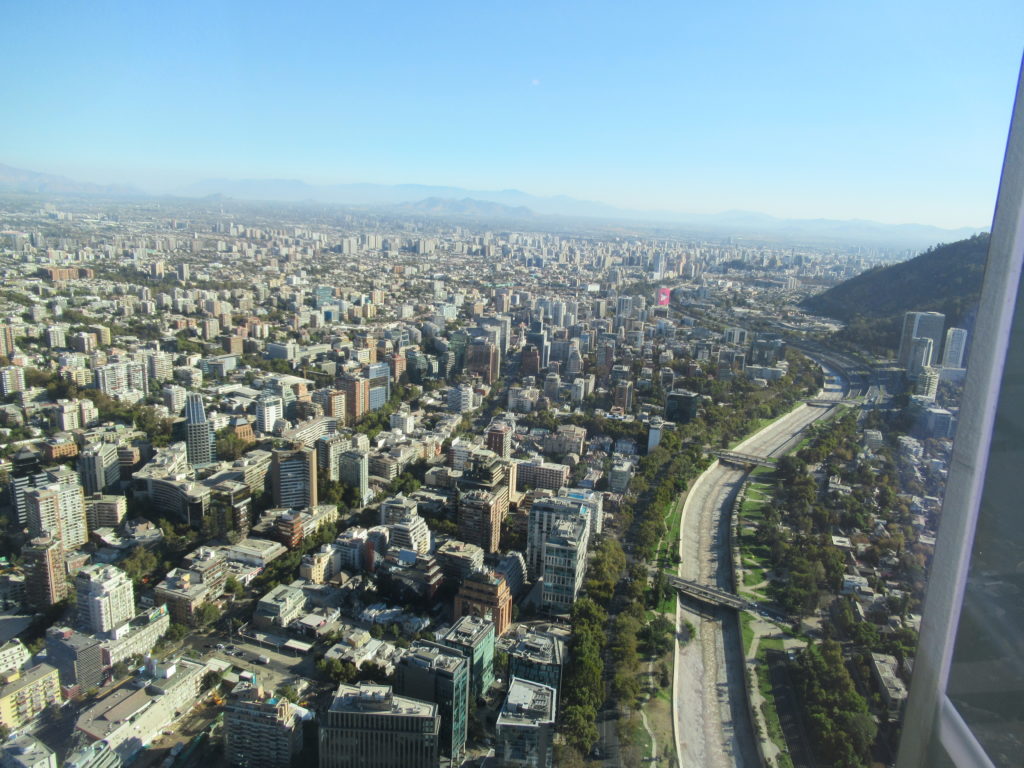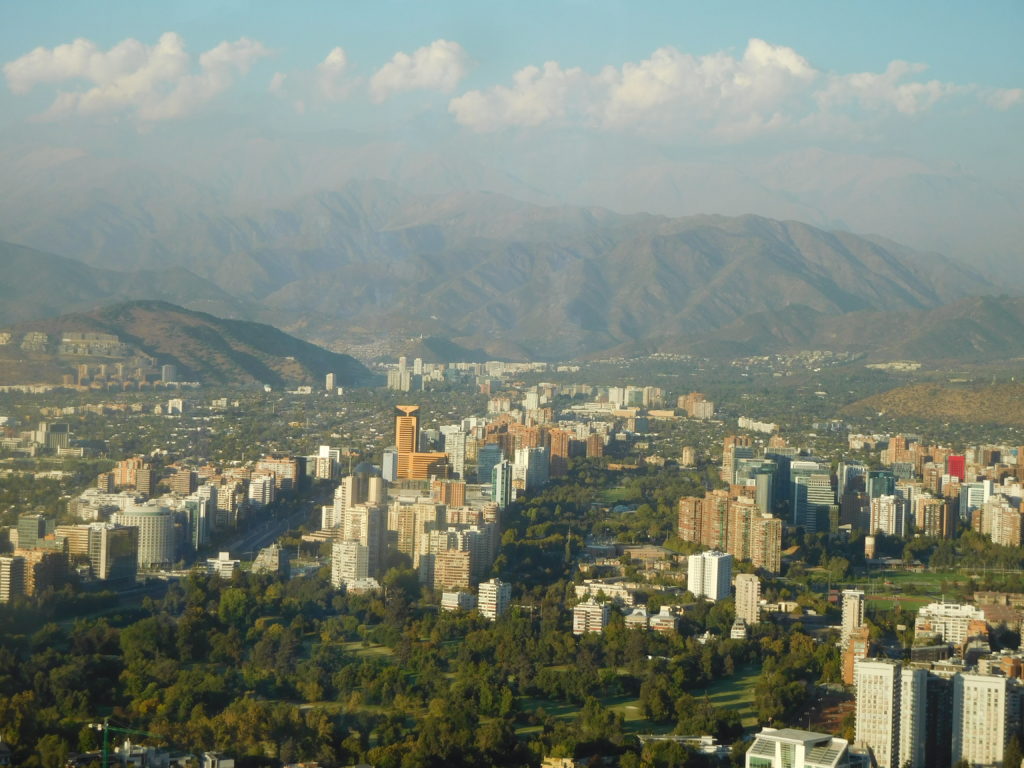 After the tower we made our way home, and having seen a cool church from the top of Santa Lucía HIll we decided to get up close to it the following day…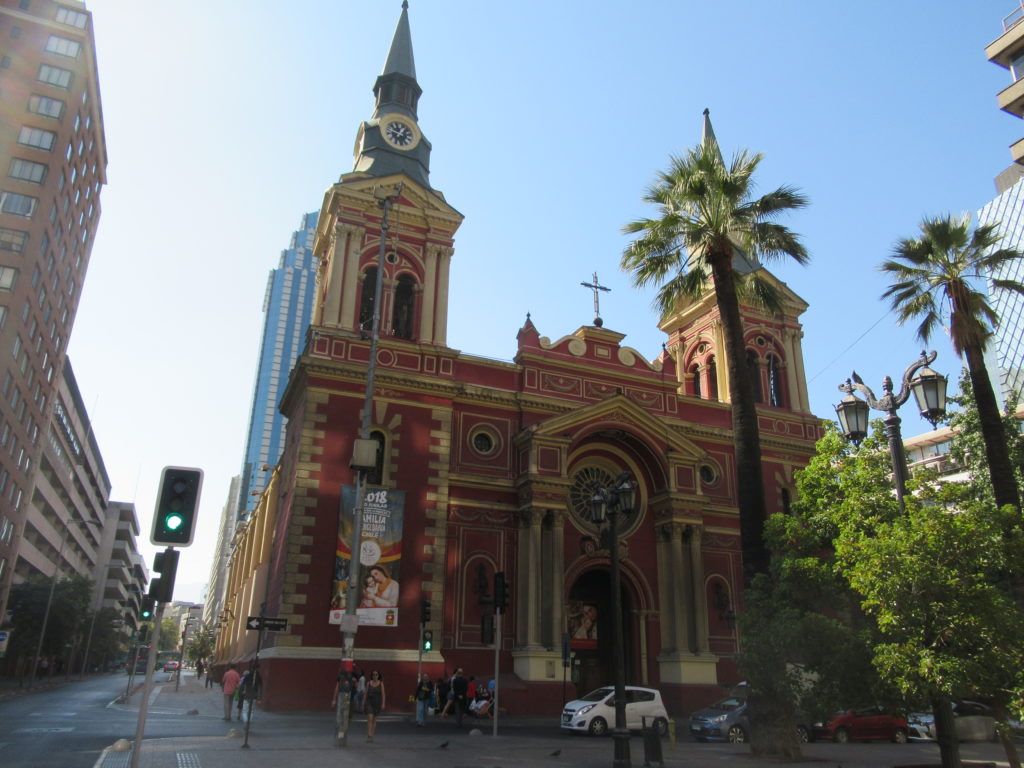 Our main sightseeing task for day 3 was Cerro San Cristóbal… also known as the 'Big Hill'…. Being bigger doesn't mean that you have to work harder for the rewarding views at the top – in fact quite the contrary – as there is a funicular to whisk you up to the top. You do need a lot of patience though, as the lines are massive…  but the views from the top are pretty spectacular – so all good! From the top there's also a cable car to whisk you back down… but to a different part of Santiago! Exciting or what?!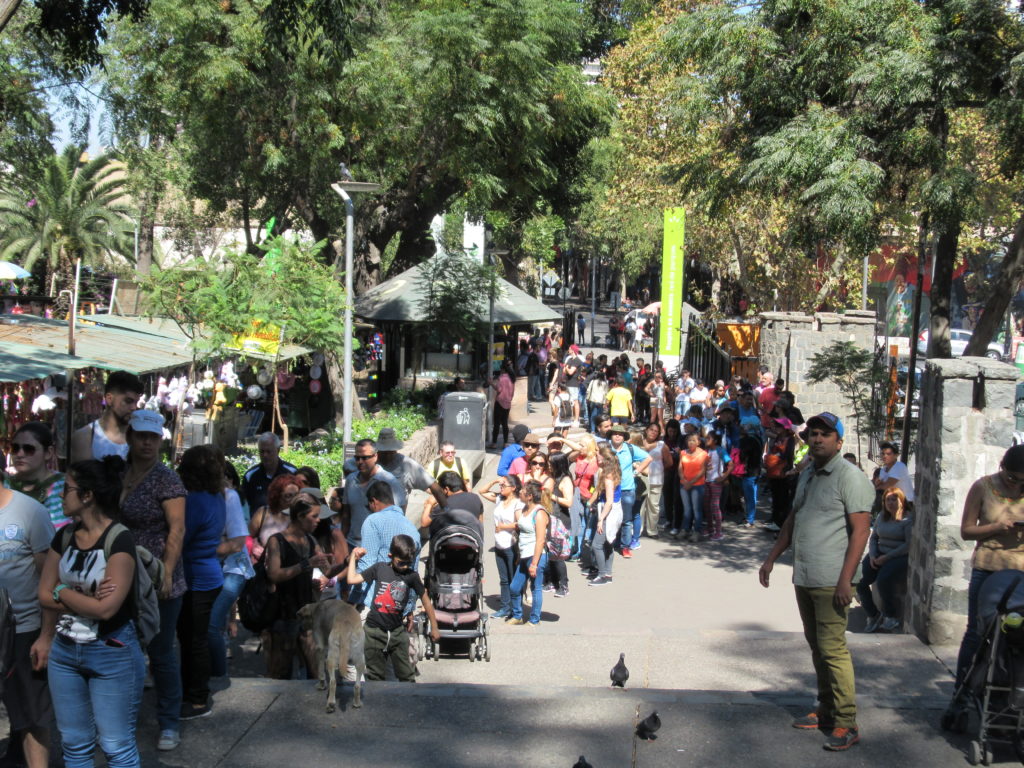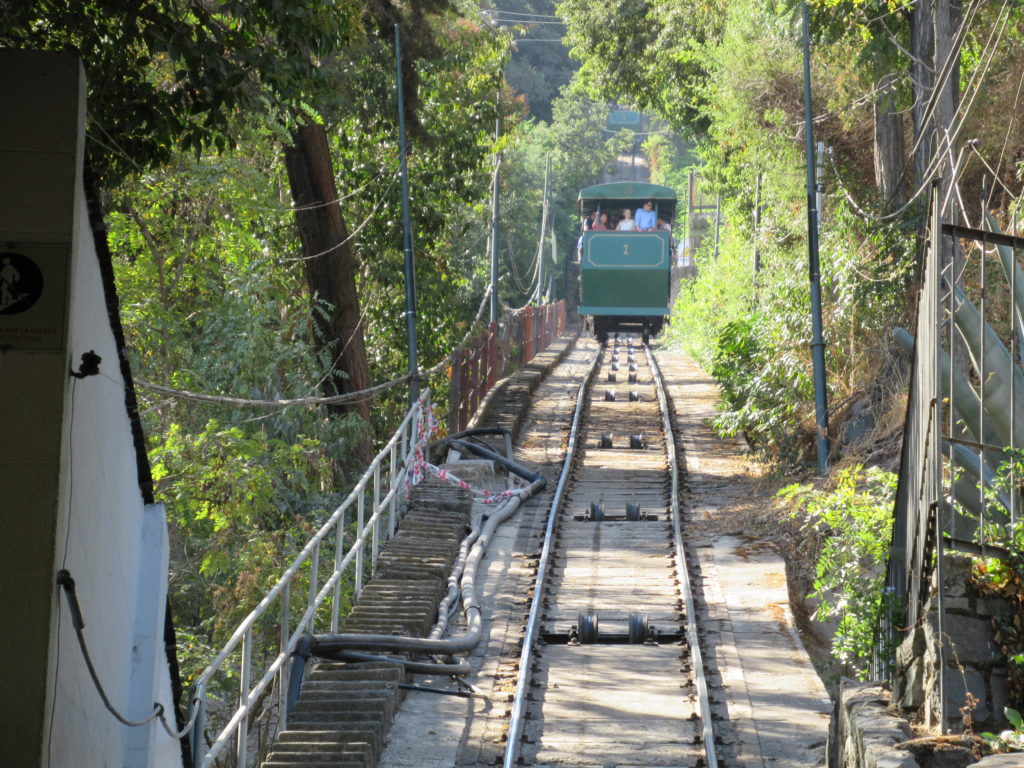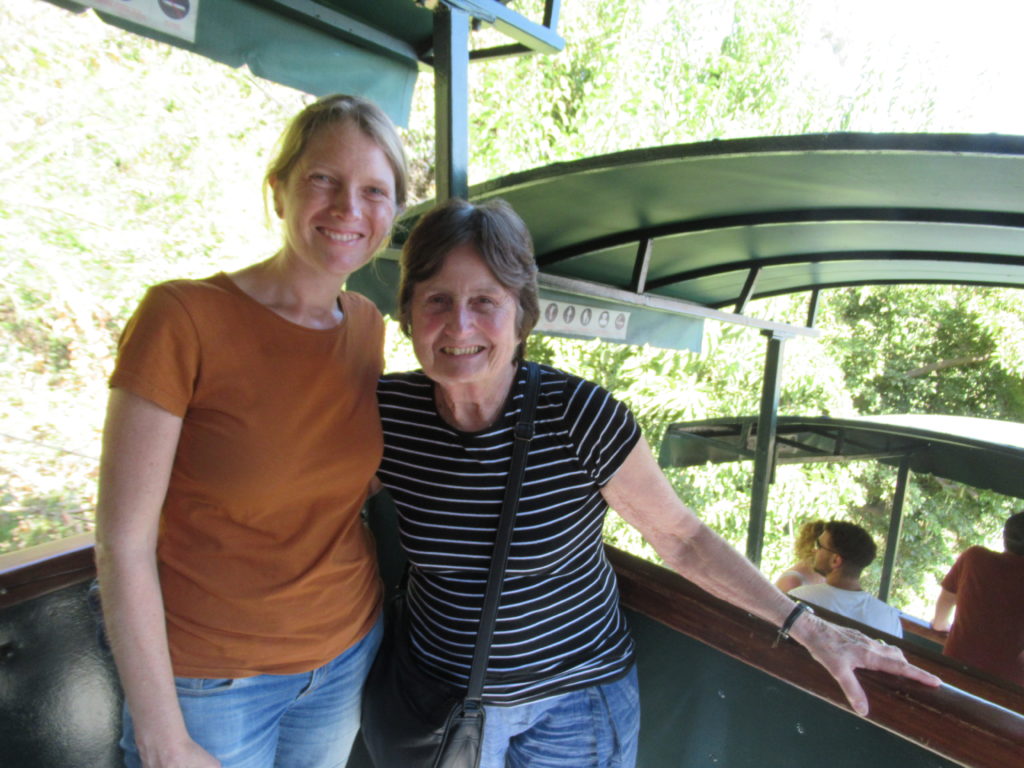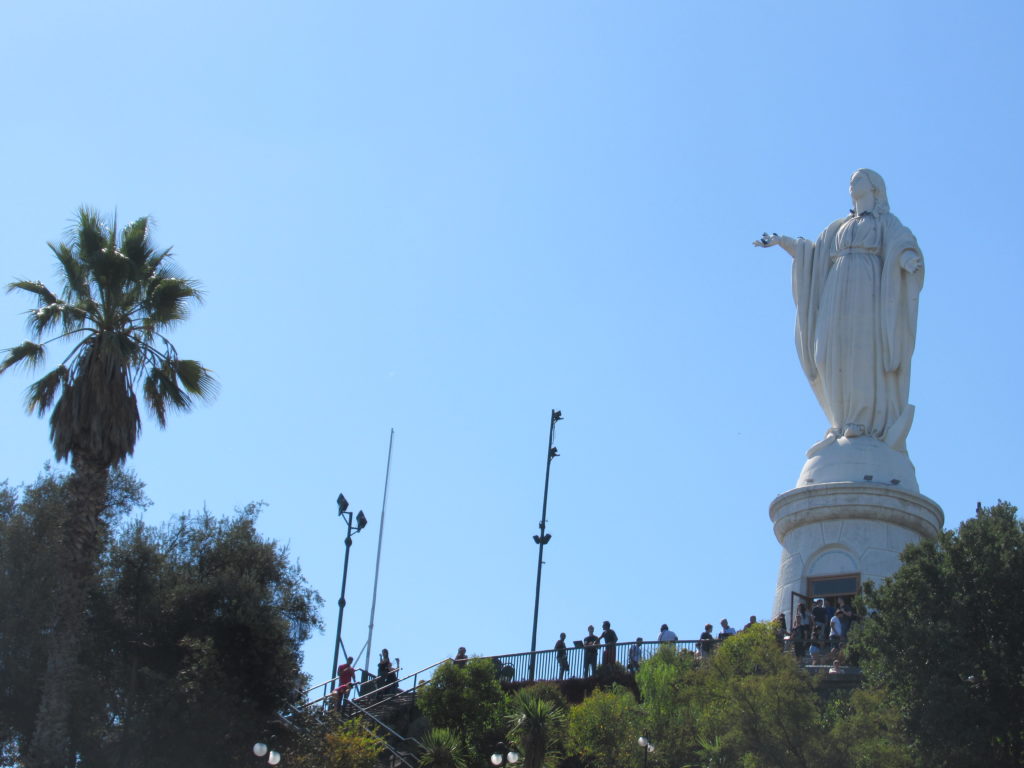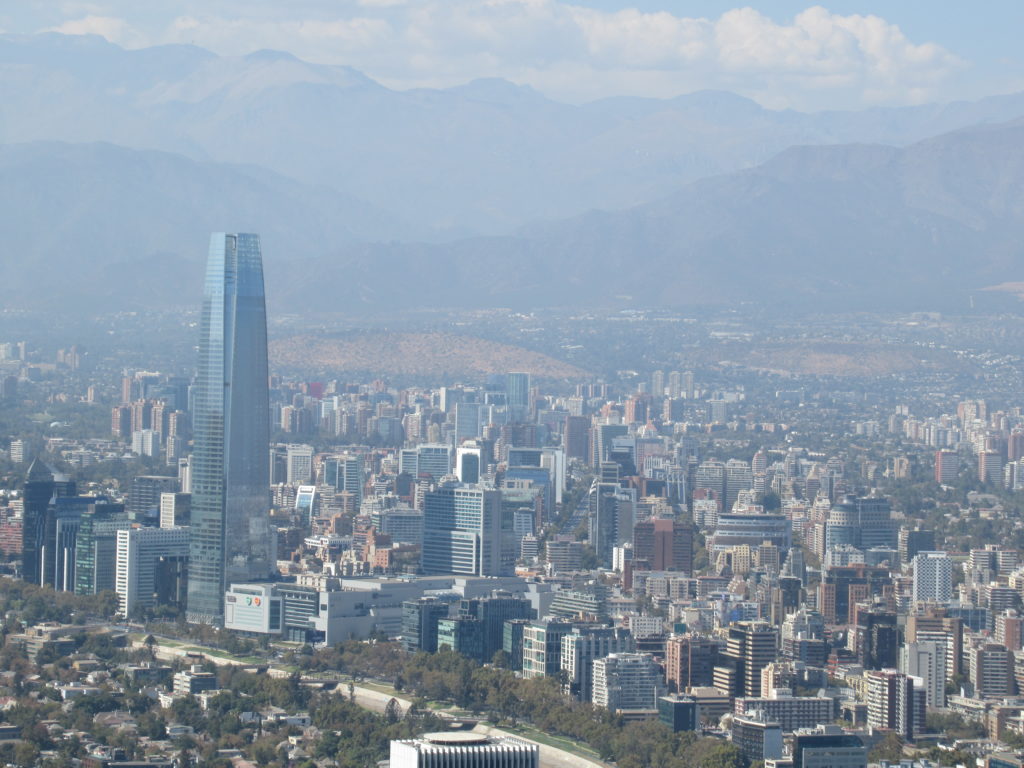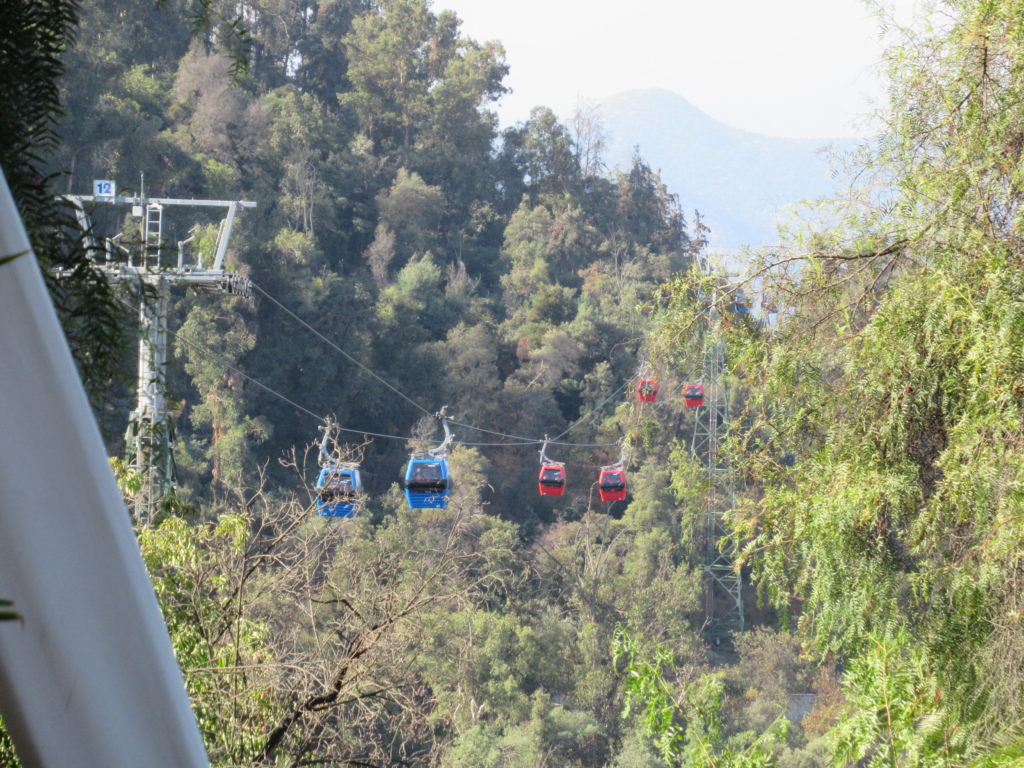 With the 'big hill' sucessfully conquered, it was time to relax at home again…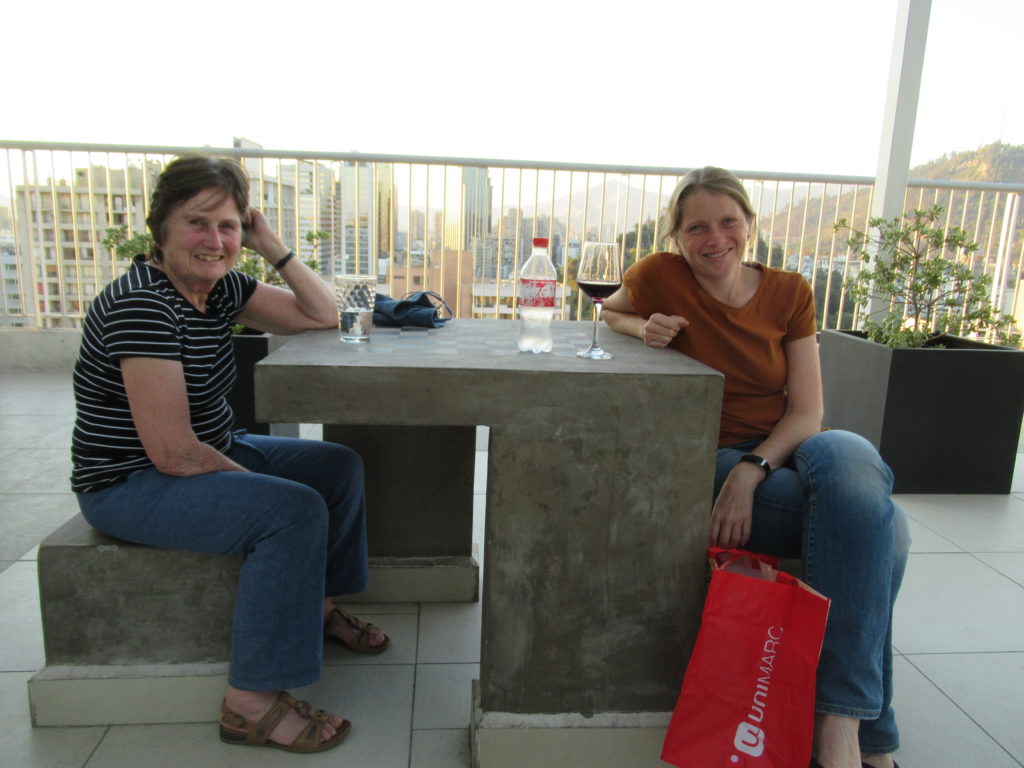 WIth no other hills or towers to go up, CC's mum's last day in Santiago was spent on street level – taking in more sights and sounds of Santiago, such as La Moneda (the Government Building), and the markets…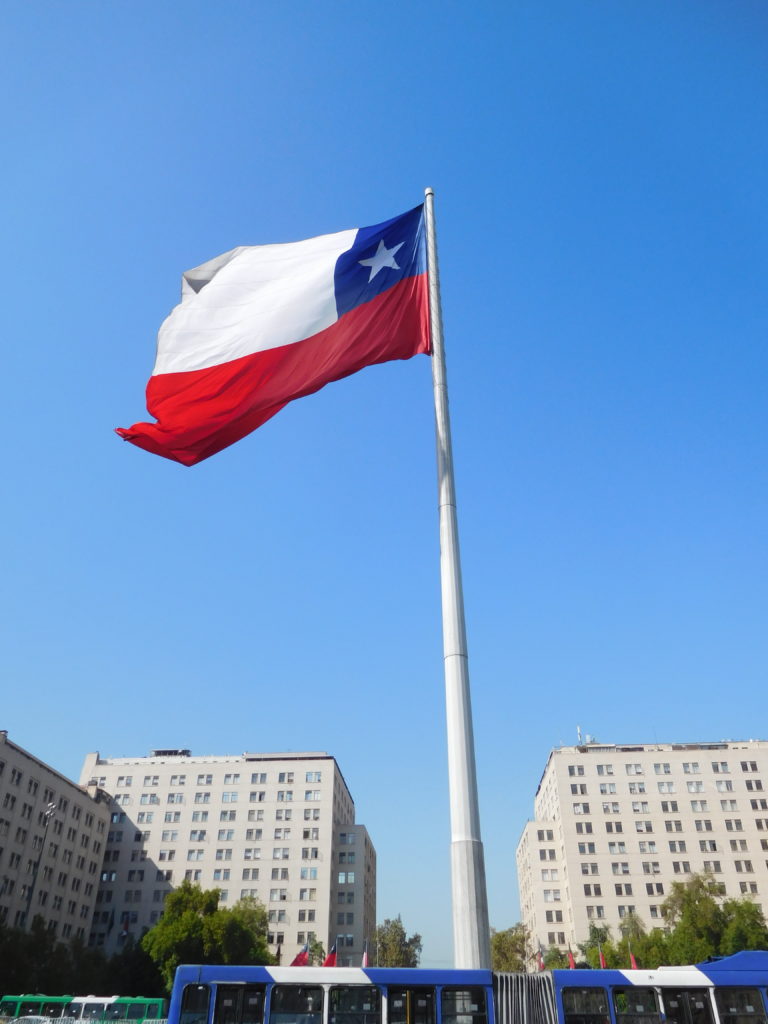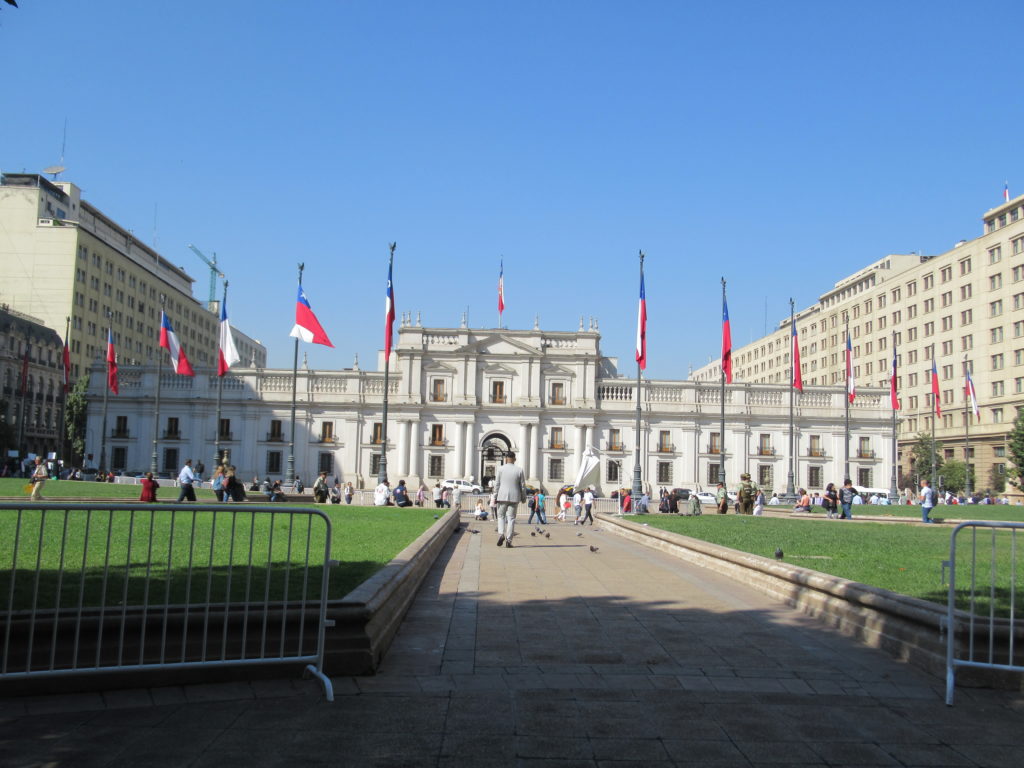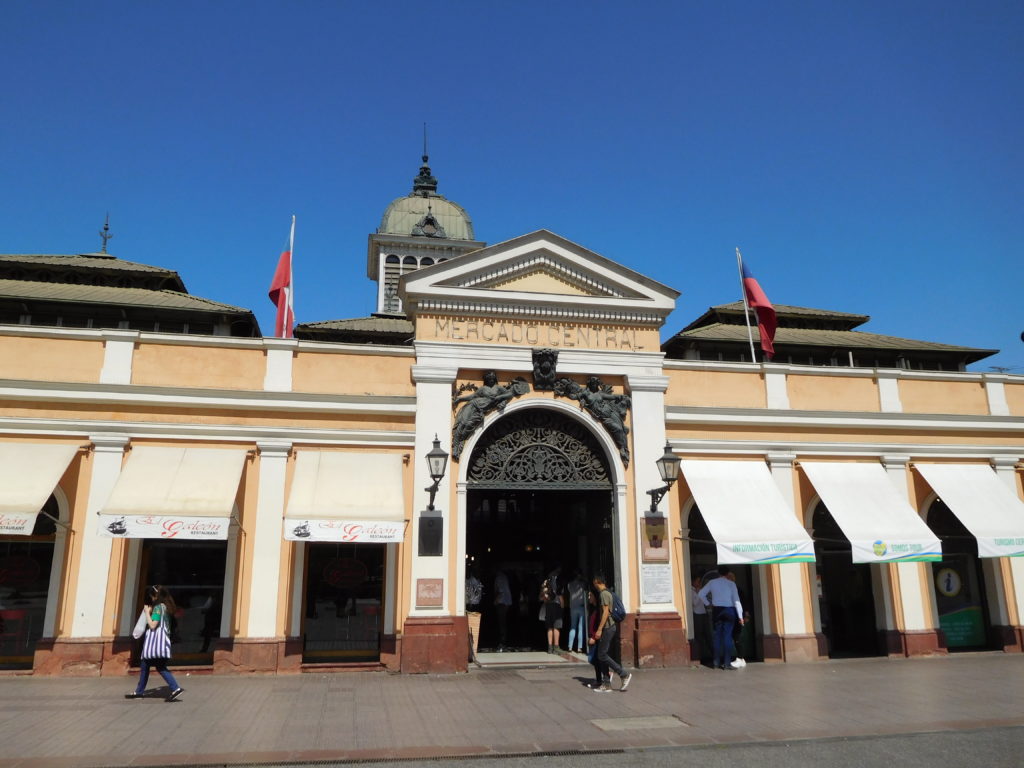 CC's mum covered a lot of ground in her four nights in Santiago, and was ready to head northwards to La Serena… but not before one last relaxing evening on the roof-terrace 🙂 🙂