Well we know that chocolate in Bolivia rocks.. and that chocolate in Peru is pretty average… BUT how does chocolate in Ecuador compare?!?!
Usually I'd make you wait for the answer, but hey, not this time! I'm going to put it out there straight away – the chocolate in Ecuador is some of the BEST chocolate that I have EVER tasted – Go Ecuador 🙂 Can it beat Bolivia? Although it's been way too long since I ate any chocolate from Bolivia, and my memory of the pure Bolivian chocolate taste is hazy – I'm going to go out on a limb and say YES it can!!!
The first chocolate that we tried in Ecuador was Pacari – Pacari is a family run chocolate business that started in 2002, and has won awards for its chocolate internationally! What can I say, but after the first bar we were addicted and it was really hard to move to a different brand… I mean when something tastes GOOD why not just have more of it! Especially as they had TWENTY-SIX different bars for us to choose from! And no, before you even go there – we did NOT try all 26 bars… there just wasn't time!!!! Would I like to go back and try all 26? Yes – did you really need to ask?
We actually only tried four of the twenty-six bars available… and here is what we thought of those four varieties:
Chocolate Organico 72% Cacao Los Rios (Organic Chocolate, 72% cacao, from Los Rios)
In a word – AWESOME 🙂 This single origin chocolate had a really deep flavour, and ended up being one that we bought over and over again!!! Definitely gets our award for the best Pacari chocolate 🙂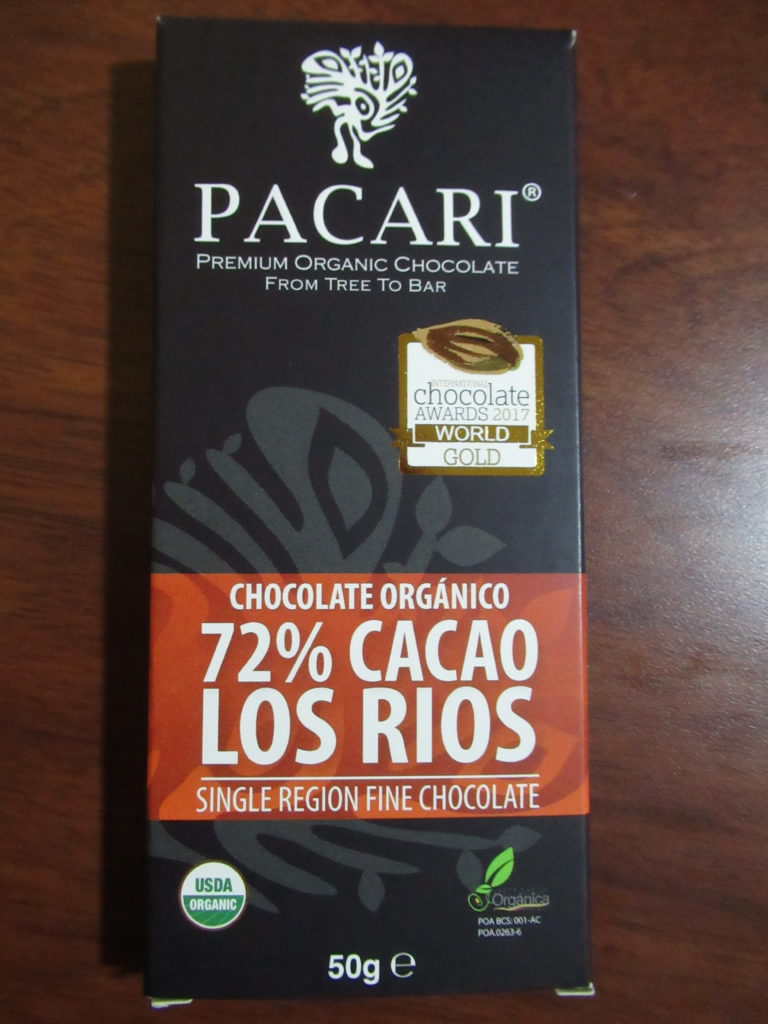 Chocolate con Jengibre y Chia (Organic Chocolate with Ginger and Chia)
A really good chocolate – great ginger taste and we liked the chia seeds too… Gets our vote for the second best Pacari chocolate on the market!!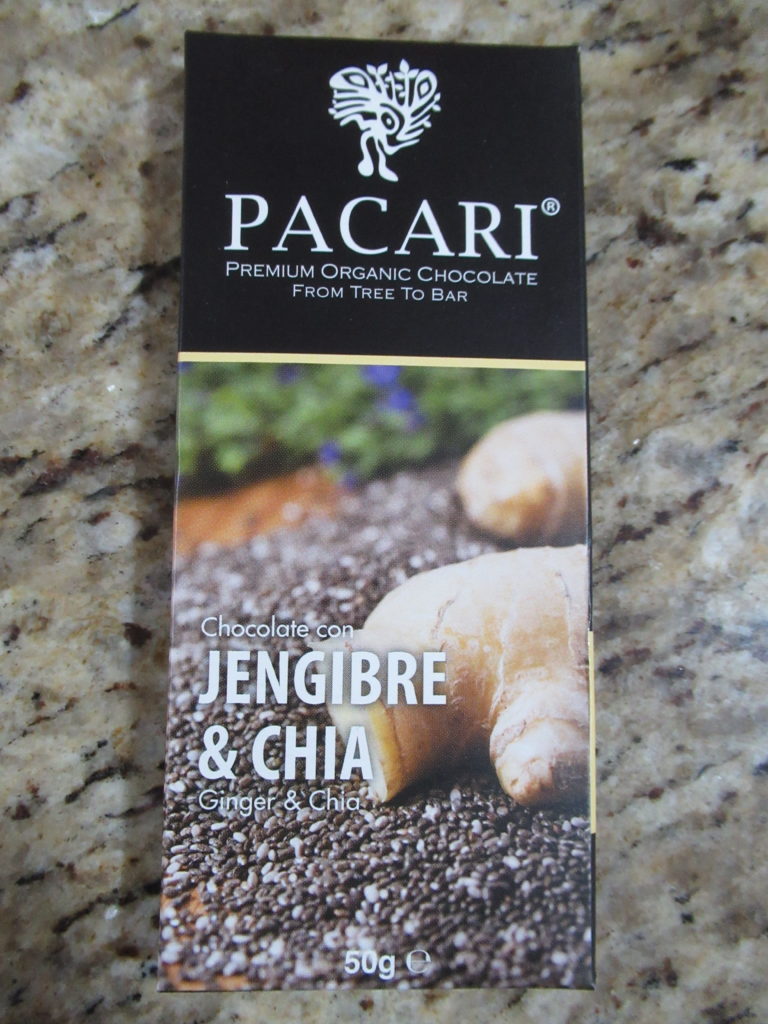 Chocolate Orgánico con higo (Organic Chocolate with fig)
Yet another good Pacari chocolate 🙂 This variety had a really subtle fig flavour which added a touch of sweetness to the chocolate, BUT didn't destroy the dark chocolate taste 🙂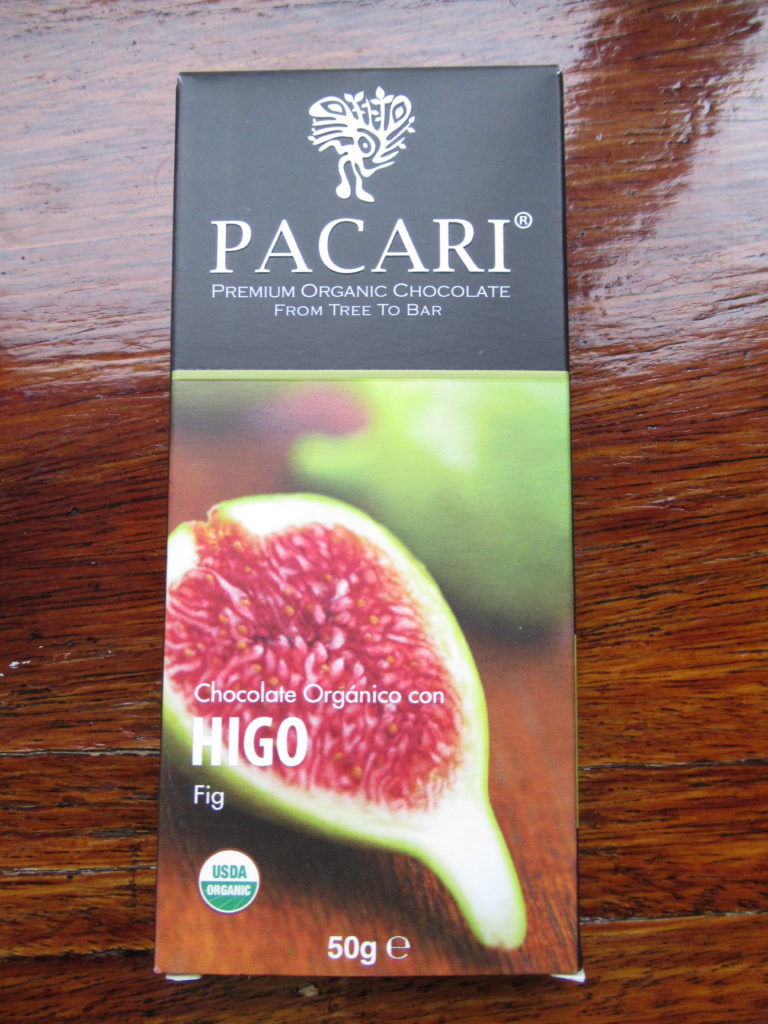 RAW Chocolate Organico- 70% Cacao (RAW Organic Chocolate – 70% cacao)
We thought the RAW version of their dark chocolate wasn't bad, but it certainly wasn't as good as their 72% cacao single origin bar – It just didn't have the same really deep flavour 🙁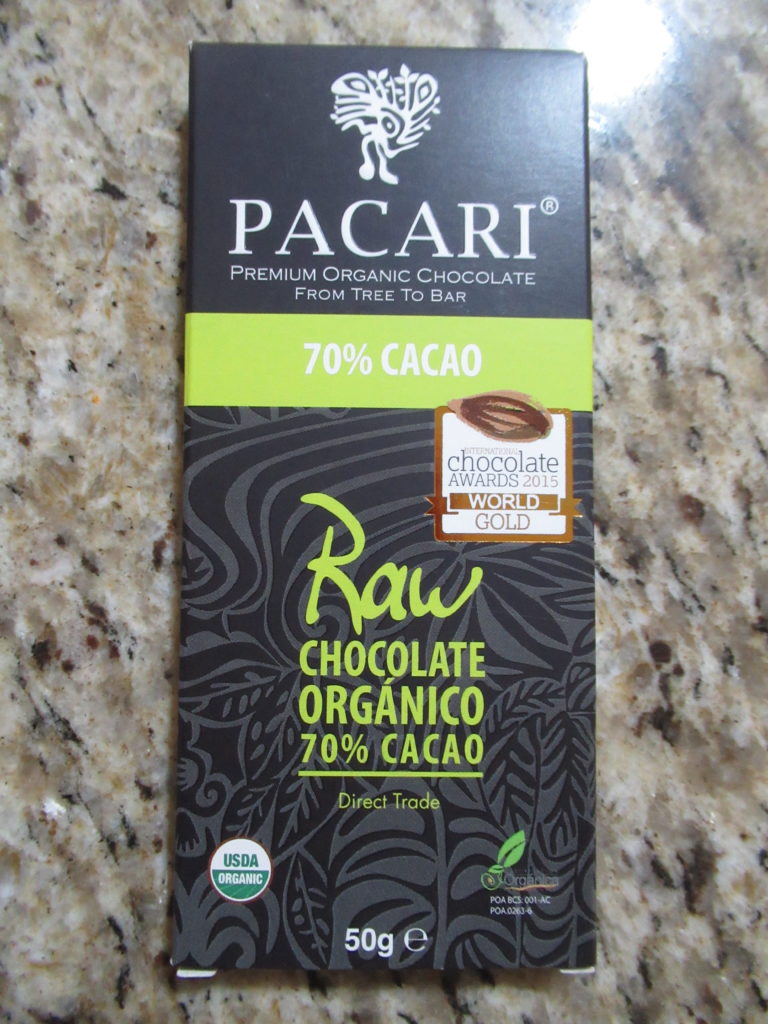 In spite of our obvious love for Pacari – and our sporadic returnings to indulge in a bar or two… we thought it only fair that we should give some other Ecuadorian chocolate brands a go too 😉
Here are our thoughts on seven more Ecuadorian chocolate bars from a total of five different chocolate making companies…
First up the company Caoni…
80% Dark chocolate with NIBS
If it was just being judged on the dark chocolate flavour it would be up there with the best of them – it had a REALLY GOOD dark flavour… However, the nibs just let it down! For us, it would have been better without the nibs – which just added a bit of a bizarre crunch! We did however say that we would eat it again though – so the nibs couldn't have been all that bad 😉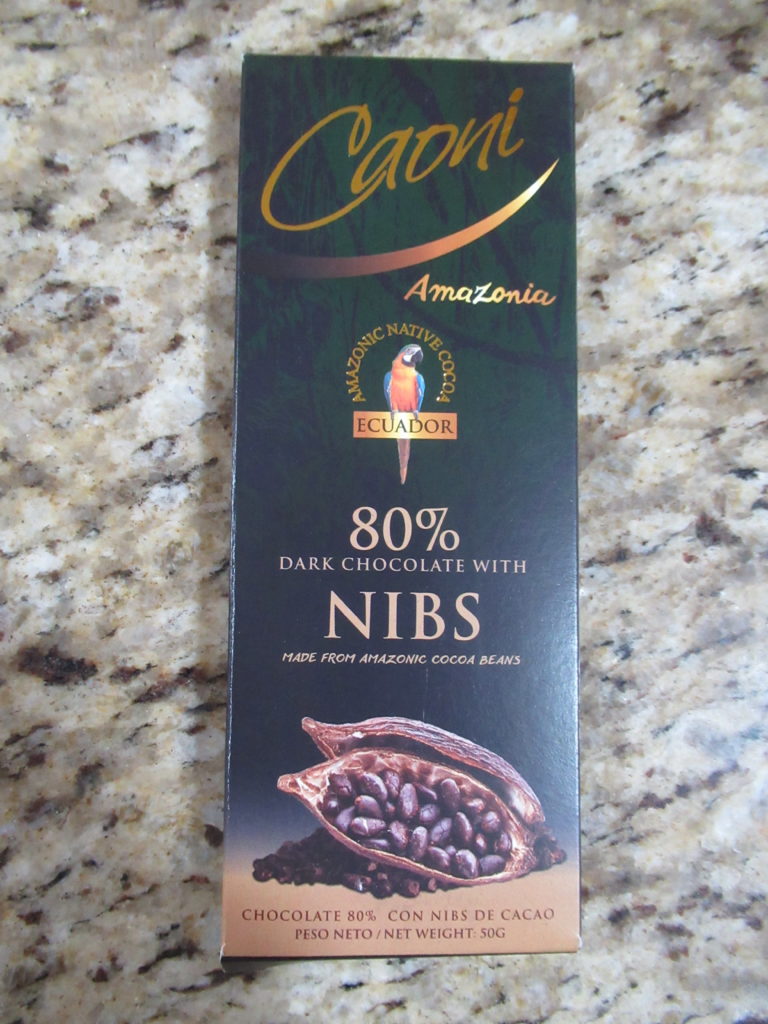 Second up – Minka… again we only managed to try one type of chocolate by Minka…
Organic Dark Chocolate 70% from Hacienda La Zambrano
We didn't mind this chocolate – it was okay. But to be honest it didn't feel like biting into a 70% cacao bar of chocolate – it lacked a depth of flavour for that! If the prize was for packaging it might get an award… I liked the cute square box!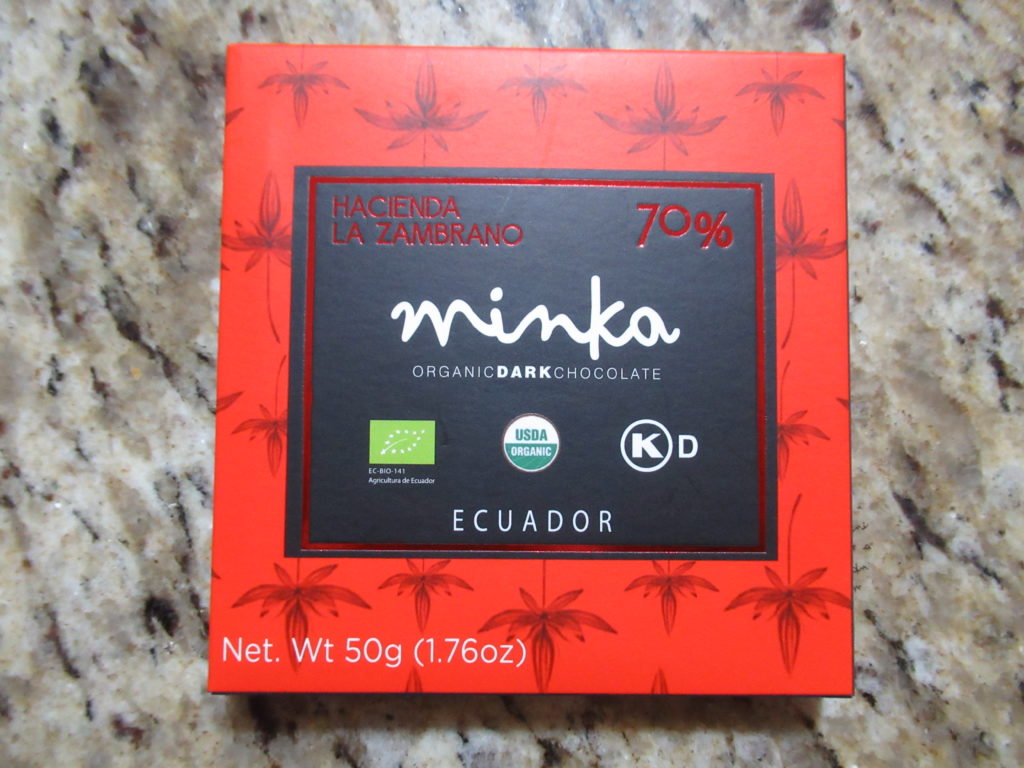 Third up – Valdivian chocolate… and yes, trying only one dark chocolate bar – of between 70 and 80% – from each compnay is becoming a trend!
Organic Dark Chocolate, Esmeraldas 78%
A good high quality Ecuadorian chocolate from the Las Esmeraldas region of Ecuador. We found it hard to compare with the other dark chocolate on the market, but on balance we felt it wasn't quite as good as our favorite 72% cacao from Pacari.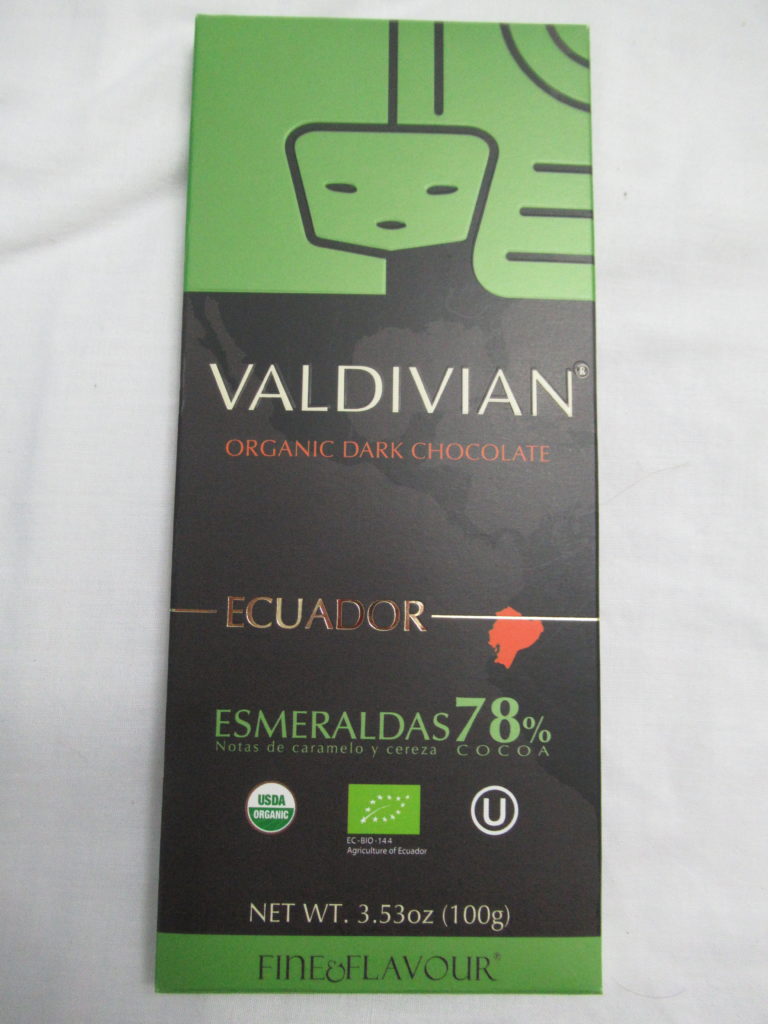 Next up – Bios
Chocolate Negro 63% Esmeralda
A distinctly average chocolate bar… but it was cheap (well in comparison with the other brands anyway!) and available almost everywhere. But basically for us – 63% cacao is just NOT enough!!!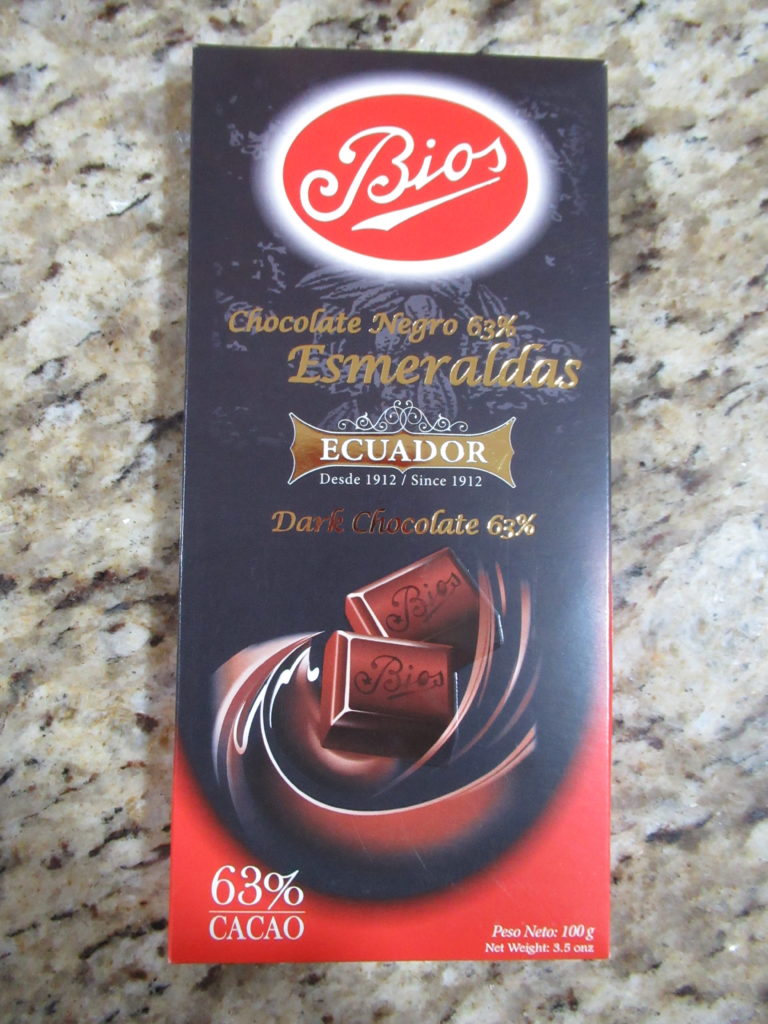 And finally we tried República del Cacao – this is the most famous brand in the country and the most expensive… like Pacari, they have an extensive range of bars… we tried three! And we only tried three because it was on a three for two deal!!!
Galápagos Islands Dark chocolate with coffee nibs
Yummmm… This chocolate had a really good dark flavour, and left a great taste in the mouth… We decided it would be even better without the coffee nibs though… and would like to suggest they produce bars of pure 75% Galápagos chocolate instead.
La Comunidad Vinces Organic Dark Chocolate 75%
A chocolate with a pretty good dark chocolate taste, but the texture was a bit weird. It wasn't up to the standards of other dark chocolate in Ecuador.
Single Origin Dark Chocolate, Manabí 75% cacao solids
Interesting dark chocolate – quite unlike the others we'd tried in Ecuador. It had a very distinct earthy flavour – and maybe felt a bit like eating soil (not that I remember eating soil… but PB said he did when he was a kid and he agreed with my comment!!! 🙂 )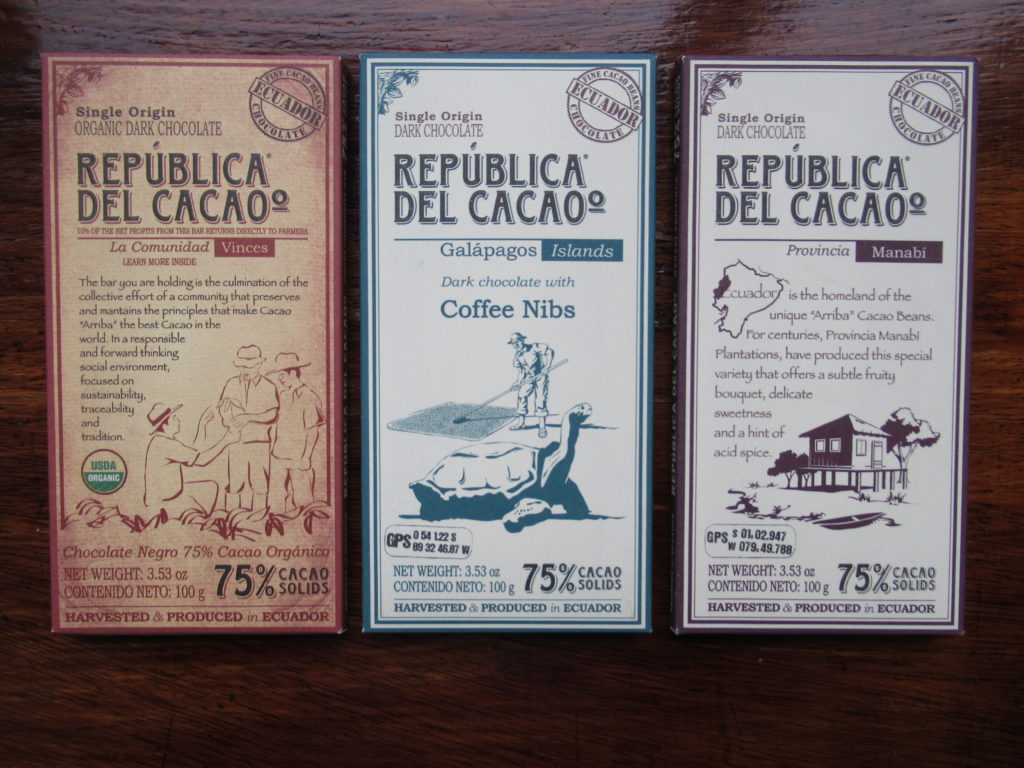 So… conclusion time… I'm assuming you've already predicted the results – BUT, well, if you haven't guessed already, the BEST chocolate award goes to…
PACARI
…the other companies just haven't nailed the chocolate making business quite like Pacari have!?!