Yes, we had run out of South America… (if you don't count the top bit of Colombia.. but anyway…) …it was time to go to Panama!
To do this though, we had to break our continuous overland travel line – WHAT?! Yes, well it wasn't our fault really – the 'so-called' Pan American Highway, doesn't actually run all the way across the Americas… yes, there is a 'gap' of around 100km of jungle, called the Darién Gap. We are not talking about friendly jungle here…no.. it's jungle with no roads, lots of snakes, no facilities, and lots of dangerous drug-running criminals. Yes, we weren't going there…. and although there is a way to go from Colombia to Panama using a boat – it costs more than flying – so it was time to get on a plane.
We still felt a bit sad to be leaving South America, and we stared out of the taxi window taking our last look at Colombia. The airport we were flying from was José María Córdova International Airport – and it was about 20km from Medellín.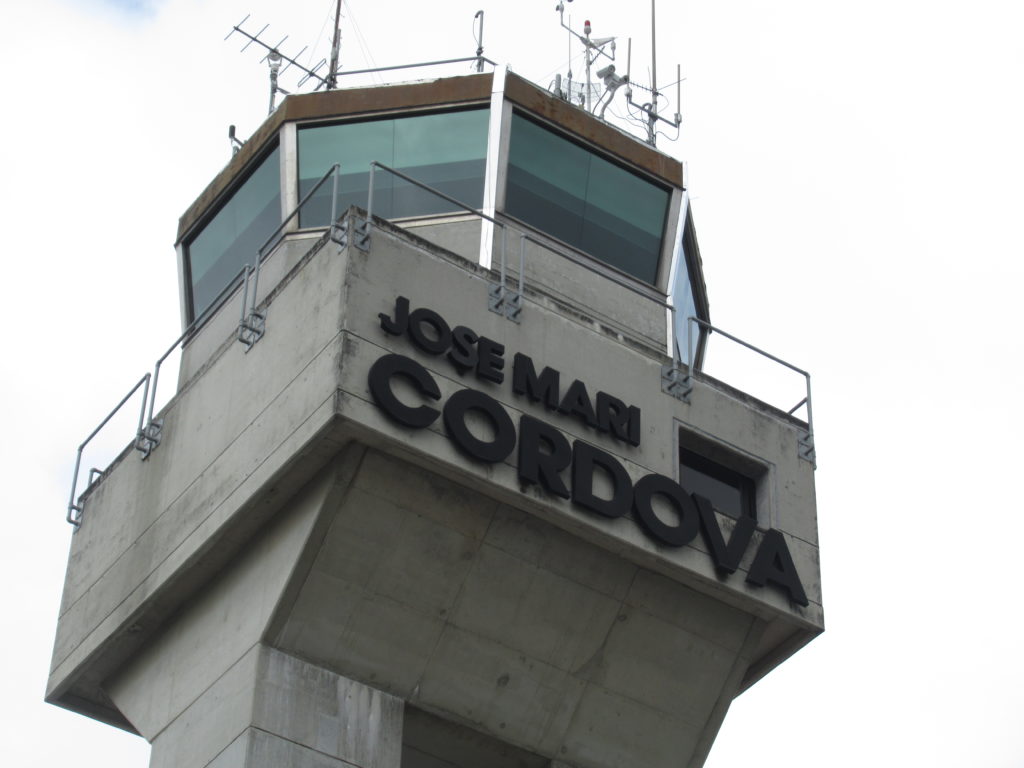 We were a bit nervous as we approached the check-in desk, as we had discovered that Panama won't actually let you in without a return or onward ticket… yes – SO INCONVENIENT for overland travellers with no fixed travel dates. This very stupid rule is more common than you think. We had also read that Panama ALWAYS applies this rule, and you don't get allowed on to the plane with just a one-way ticket.
There are essentially two ways around it – the first is to buy a fully-refundable onward ticket, and then cancel it as soon as you get through immigration – the danger being that if you don't read the terms and conditions or you don't cancel in time, then you could end up forking out for a ticket you don't need. The second is to use a 'special' travel agency – of which there are two or three – which is set up for just this purpose – yes, there is a whole business model based on getting around this rule. What they do is purchase a ticket for you, and then also cancel it for you after 48 hours. The advantage is that you don't need the money for the actual ticket, as they cover that – plus you don't have to remember to cancel the ticket either. The disadvantage? You have to pay them an 'administration fee' – this ranges from around $10USD to $30USD depending on who you use.
We chose this latter option, and looked on it as just another 'border fee' – albeit a very 'unofficial' one! 🙂 So we were armed with our onward tickets ready for inspection….
We were a bit nervous because we had ended up with a not very realistic route for our tickets (you don't get to choose the routing of the ticket, only the destination – we had chosen San Jose in Costa Rica). So we were supposedly going to leave Panama by flying to San Jose in Costa RIca – but via Guatemala, with 6 hours spent in the airport in Guatemala…. yes, patently ridiculous as there are tons of direct flights and nobody would take this expensive, convoluted route…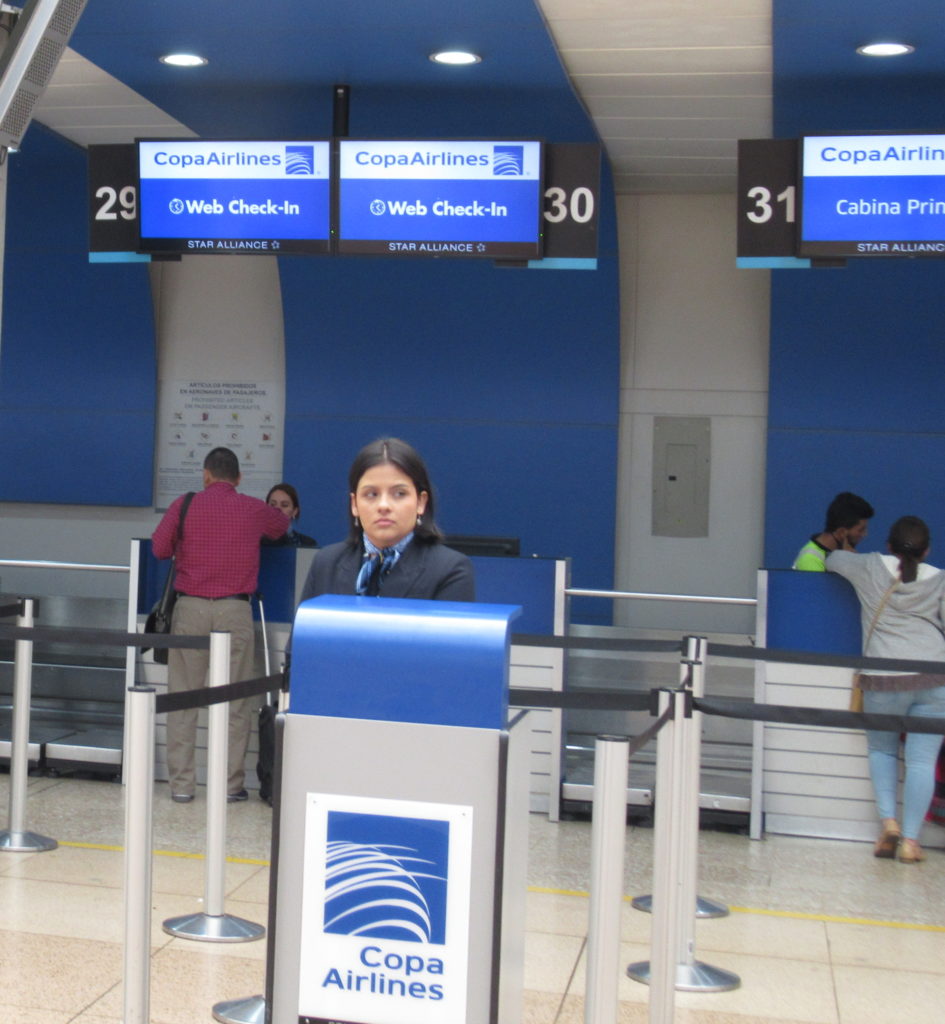 As we approached, the check-in lady asked for our onward tickets. She looked at them and said 'Guatemala?'. 'Erm yes….', we muttered… She then entered the reservation number into her computer – presumably in case we had made a fake ticket and just printed it out – apparently people do that sometimes – especially at land borders.
'OK', she declared. YES! We were through 🙂 🙂 We celebrated with a crap airport coffee…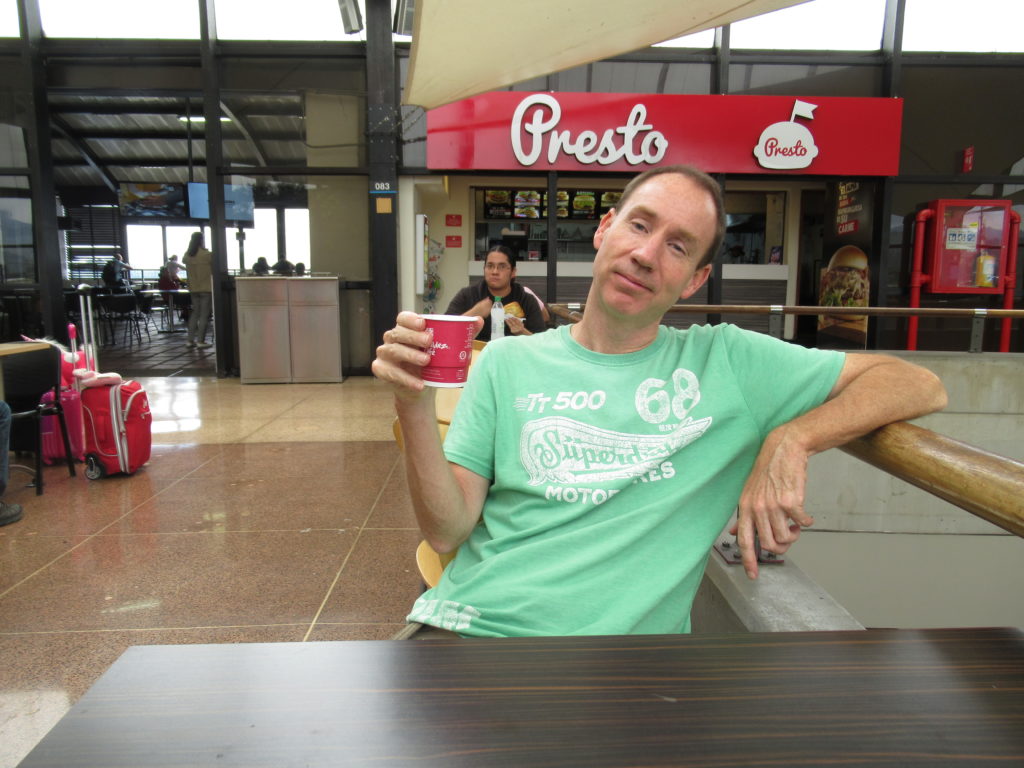 After the coffee we were hungry, and there was nothing good to eat at the airport, so we had some junk food.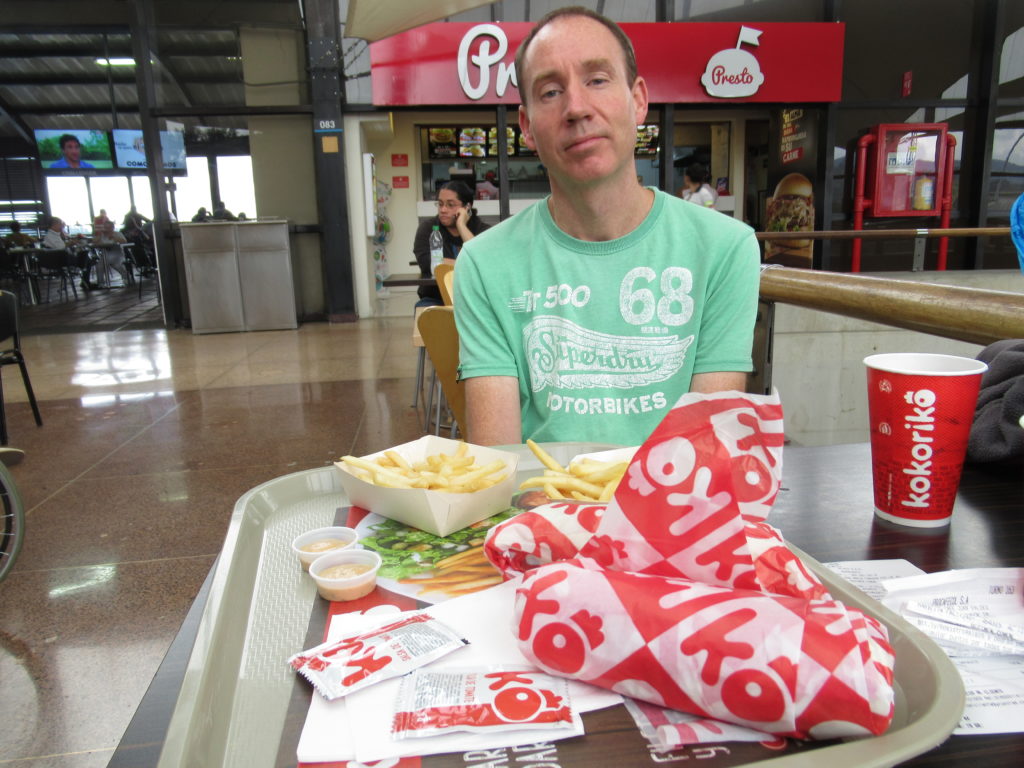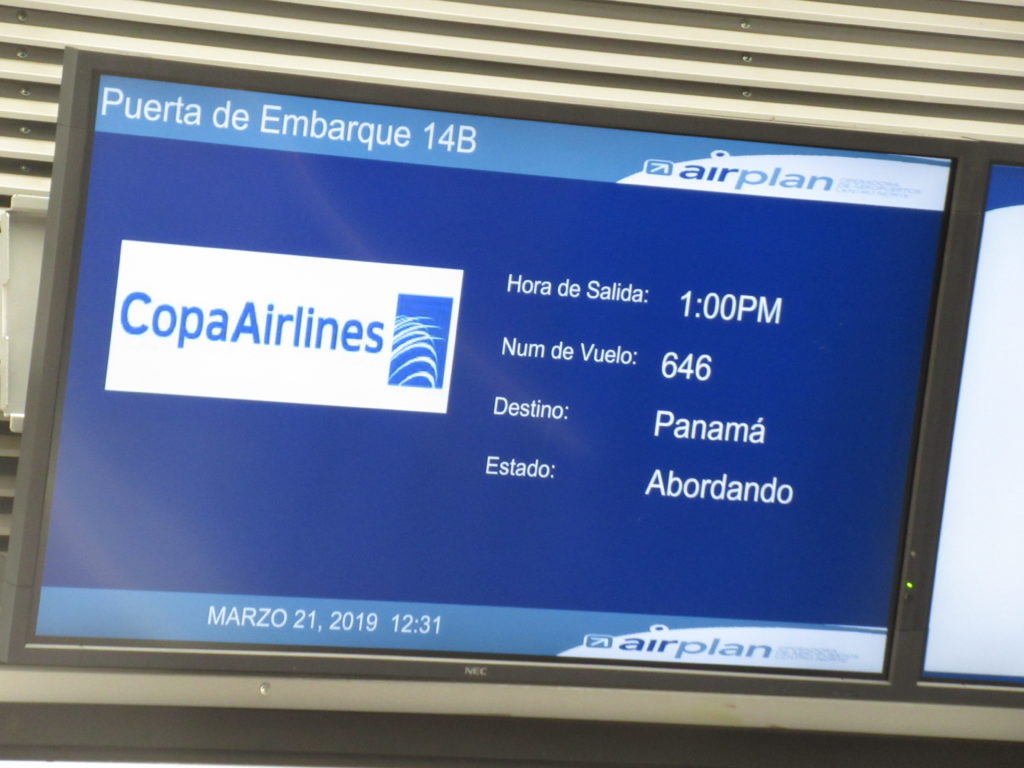 Now actually it wasn't all stress at the airport… no…  in fact we got some money given to us! 🙂 Yes – well not exactly 'given' to us – but refunded. Because the other thing about buying plane tickets when you are actually inside Colombia, is that there is a 'departing residents' tax which is automatically added to the ticket price. The logic is that if you are actually purchasing your ticket in Colombia then you must be living in Colombia. However, if you have been in Colombia for fewer than 60 days, then you don't have to pay this tax – as you are not a 'resident'. All the plane tickets come with the tax already added on to the price – so the airlines don't have to collect it. But we discovered that if you go to the airline ticket desk and show them a breakdown of the taxes on the ticket, then they will refund the money! YAY US! 🙂 So, instead of having to pay an extra departure tax on leaving the country – like we thought we might have to – we actually got given money back! 🙂
So it was quite exciting to have just been refunded $80 AUD, as opposed to the flight itself – which was was nothing too exciting. It only took around an hour and a quarter, and before we knew it we were in Panama. Yes, it was time for the Central American part of our journey to begin! 🙂