It was time for yet another border crossing – the final one of the trip?! Wowee – yes, we were going to Mexico – our final country. It actually felt weird to think that this would be our last border crossing of the whole trip.
The Belize-Mexico border pretty much follows the Hondo River, and was finalised in 1897 – our journey across it was from Corozal, Belize to Bacalar, Mexico – a journey which was apparently 50km and could be done in around an hour by car. Seeing as we didn't have a car we expected it to take quite a bit longer…!
We started our journey at around 9am at the bus station in Corozal where supposedly there were buses to Chetumal on the Mexican side of the border. Soon enough a bus appeared with a Chetumal sign in the window. As we boarded, the driver told us he wasn't going to Chetumal – but only as far as the border. We decided to get on the bus anyway as who knows how long it would be til the next one…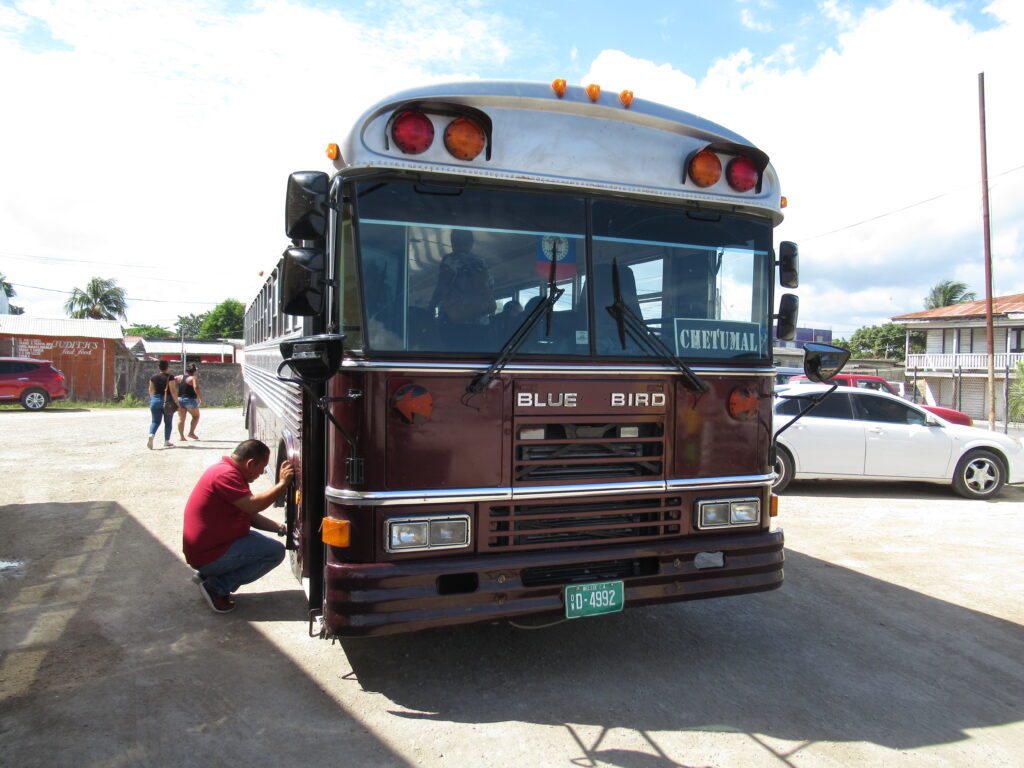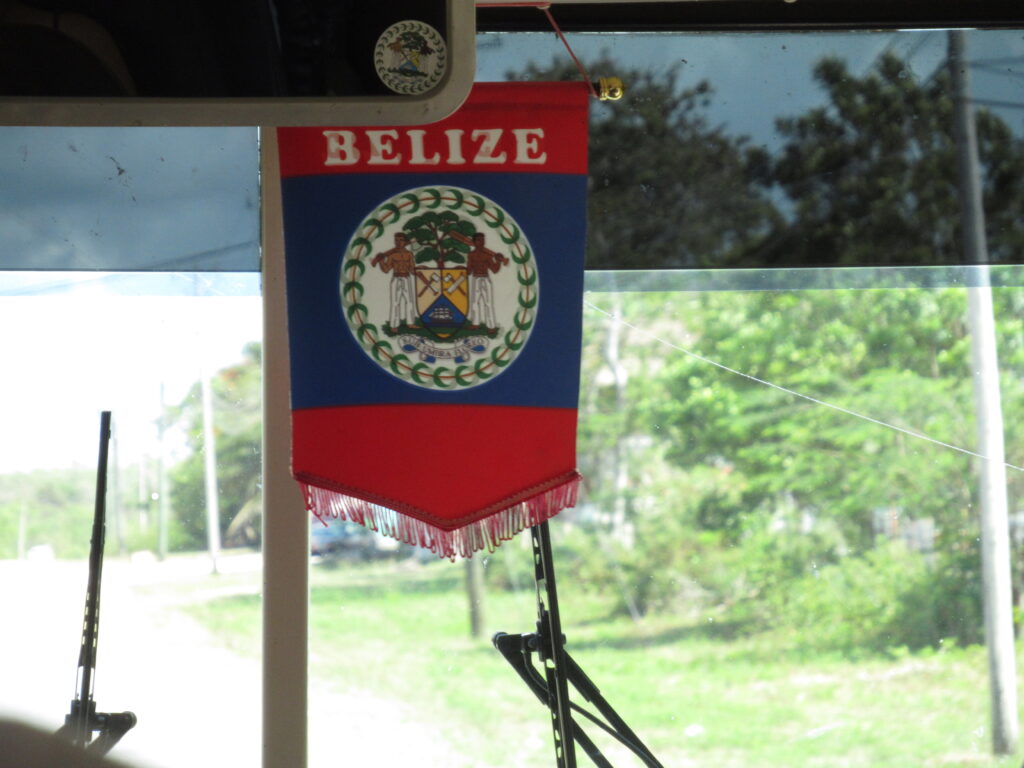 Soon enough we arrived at the border, where we found a brightly painted immigration building. We changed our last Belizean dollars to Mexican pesos and paid our 'exit fee' of $40 Belizean dollars – that's about $25 AUD – yes, the government of Belize knows how to get money from tourists! Unlike at other Central American border crossings, this exit fee was very official and clearly signposted.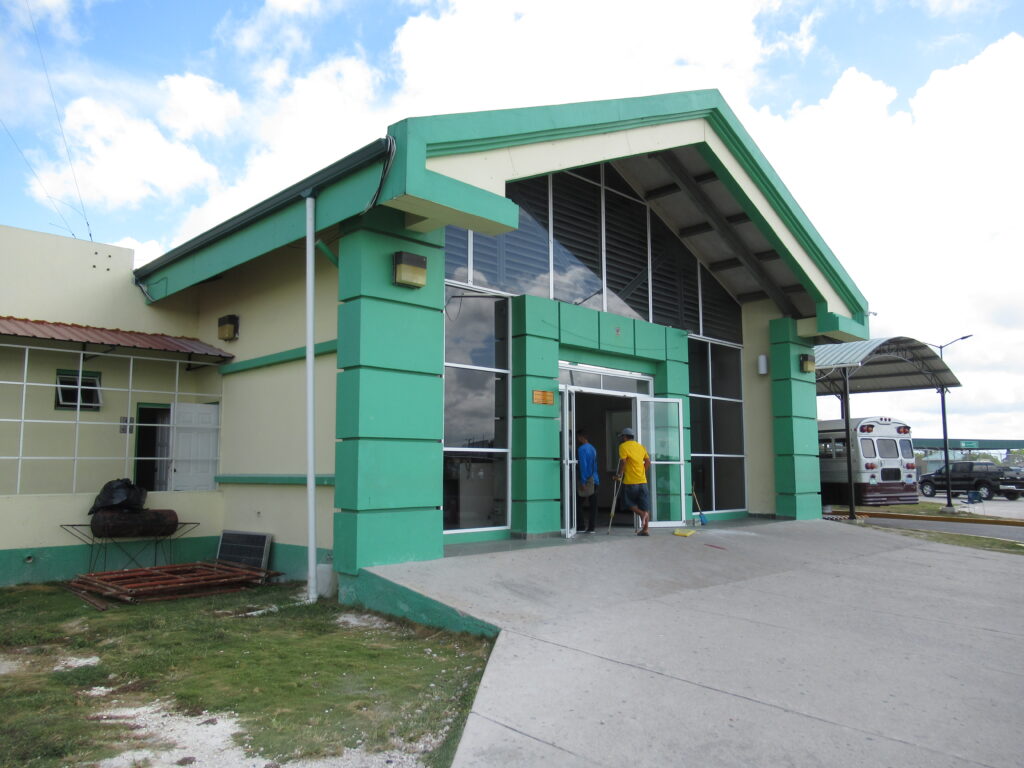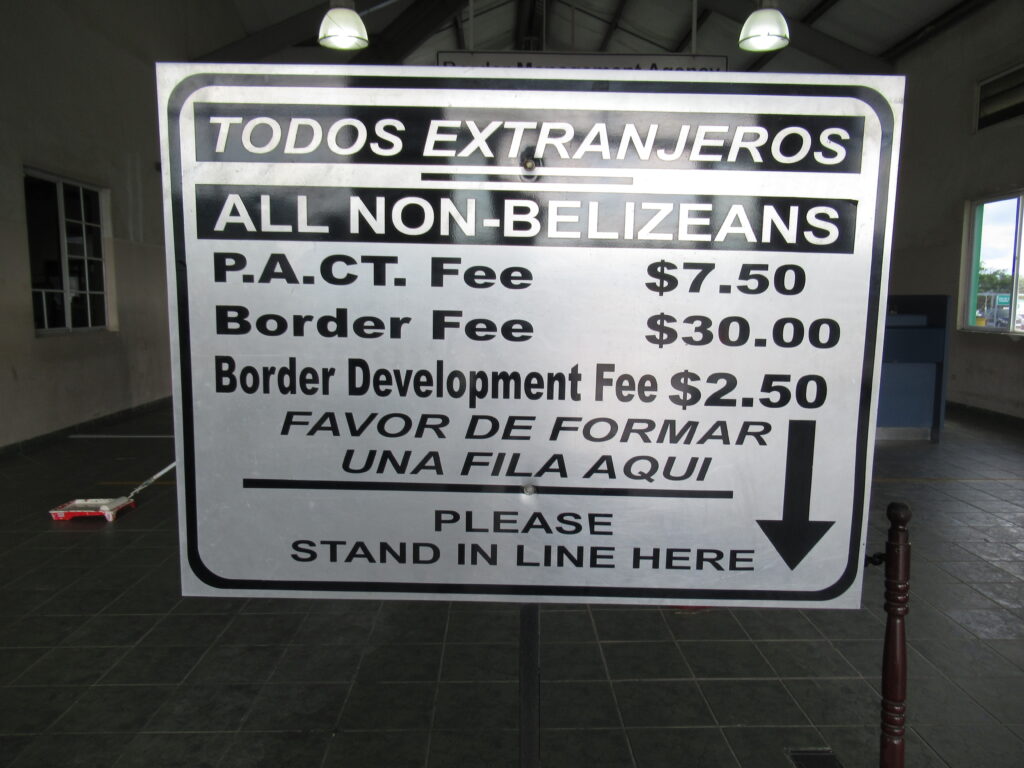 Once we left the customs building, we were confronted with a sprawling highway, multiple roundabouts, and signs pointing to Mexico in different directions… yes, wonderful.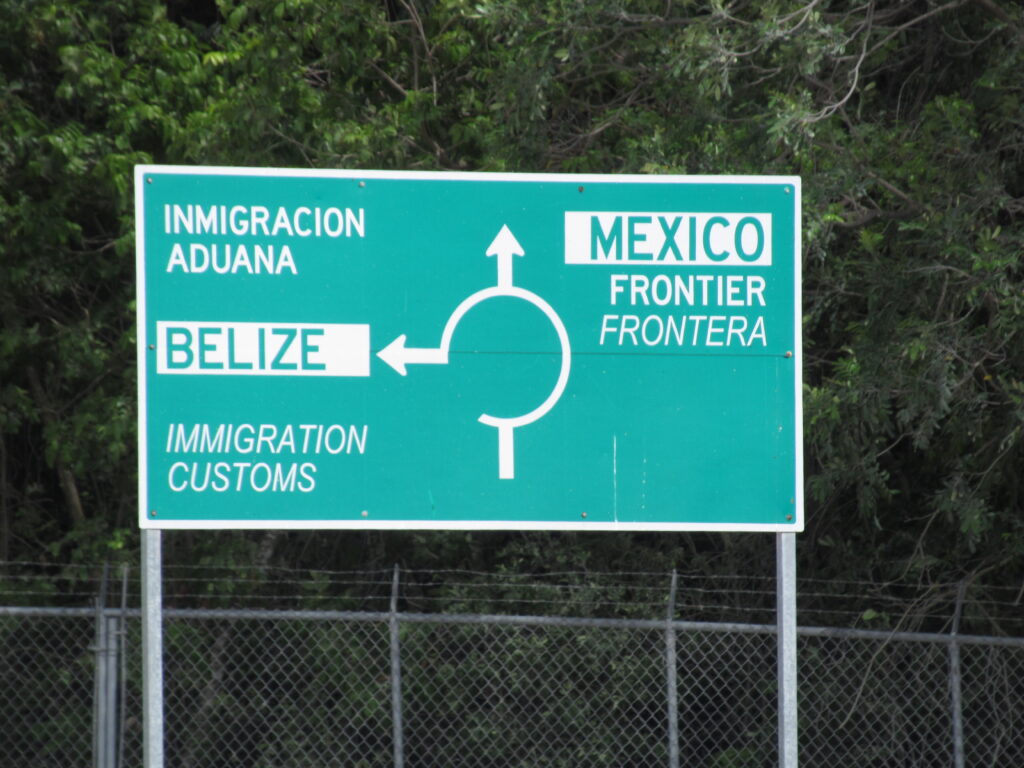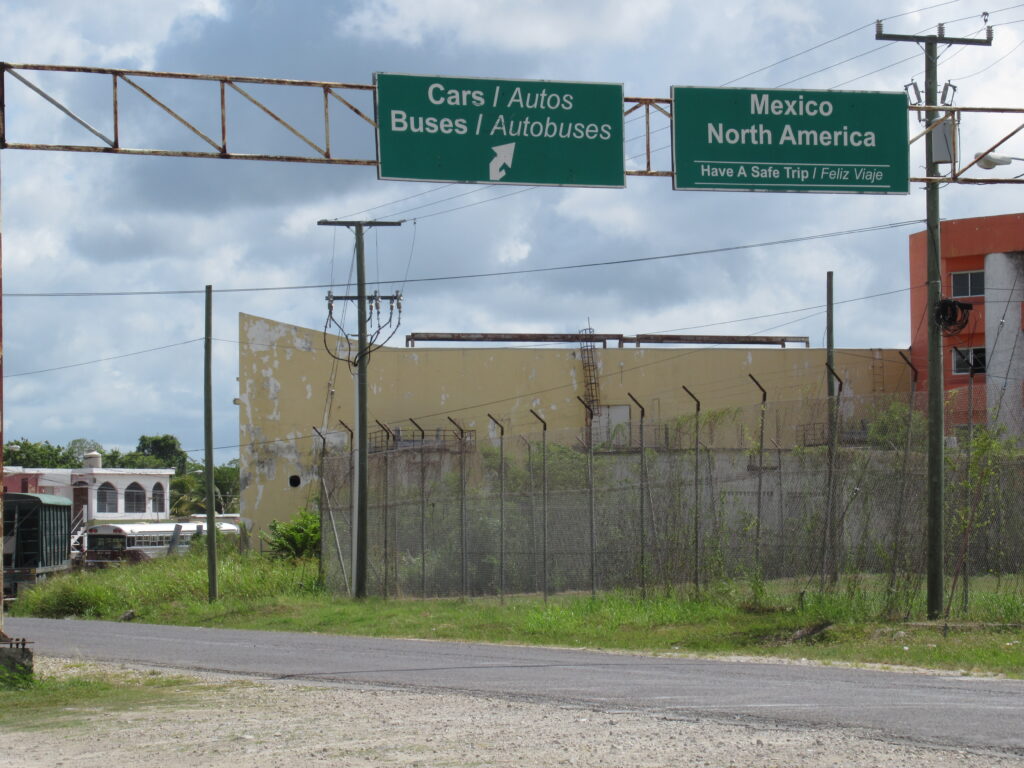 We asked around and it was apparently 4 miles (7km) to the border… it was a taxi driver that told us so we didn't believe them… Our research said it should be around 3km, so we picked a Mexico sign and headed off. After about 30 minutes we were in something called the 'Corozal Free Zone'. This didn't seem right, so we turned around. At this point we were starting to regret being the people who didn't have proper phones for navigation or internet…
It turned out of course that there were two border checkpoints – an old one, and a new one. None the wiser, we stood around wondering where to go next. If you stand around looking confused anywhere, then it's only a matter of time before a taxi turns up – and sure enough this is what happened. The taxi driver wanted 200 (about $13 AUD) Mexican pesos to take us to the border, but said he would take us all the way to Bacalar for 400 pesos (about $25 AUD). In theory, the border was only 7km away and Bacalar was 35km away so clearly he didn't want to go just to the border…
We suspected that if we went to the border we would get stranded on the other side and be forced to take another taxi anyway, so we decided to go all the way to Bacalar. A bit of negotiation later and we settled on 320 Mexican pesos (around $20 AUD). We were off again at last!
This turned out to be a very wise decision… as when we reached the border, the taxi driver picked up a person on one side, and then dropped them off on the other side – it turned out that you are NOT ACTUALLY ALLOWED to walk through this border crossing?! Yes, cars only…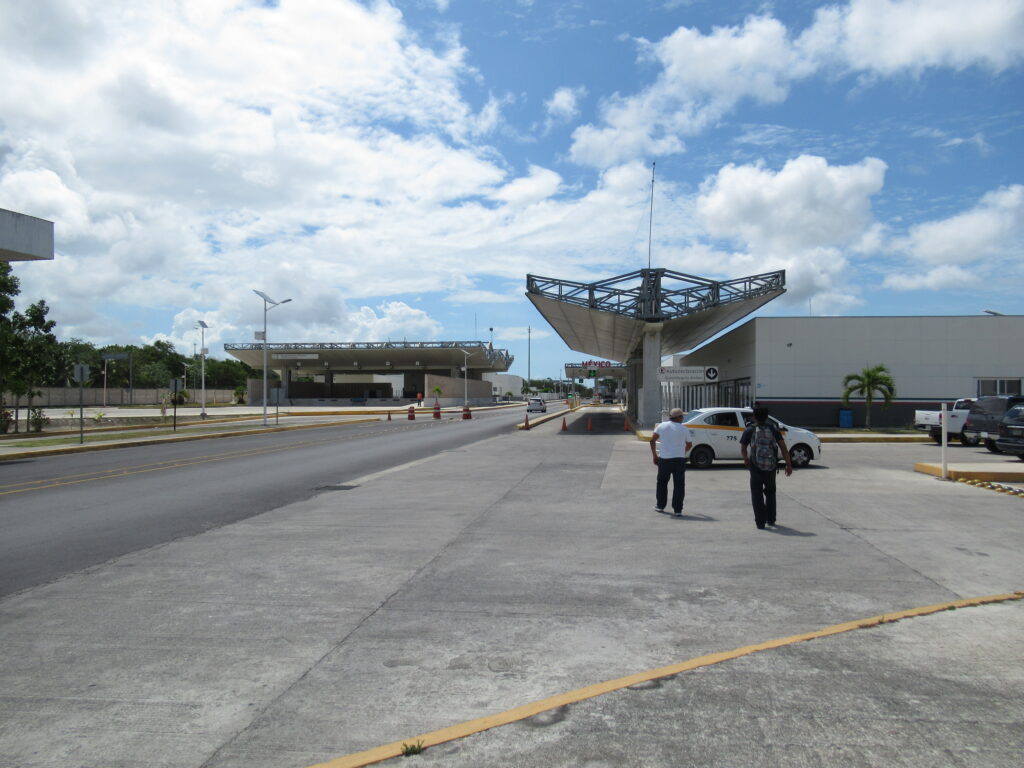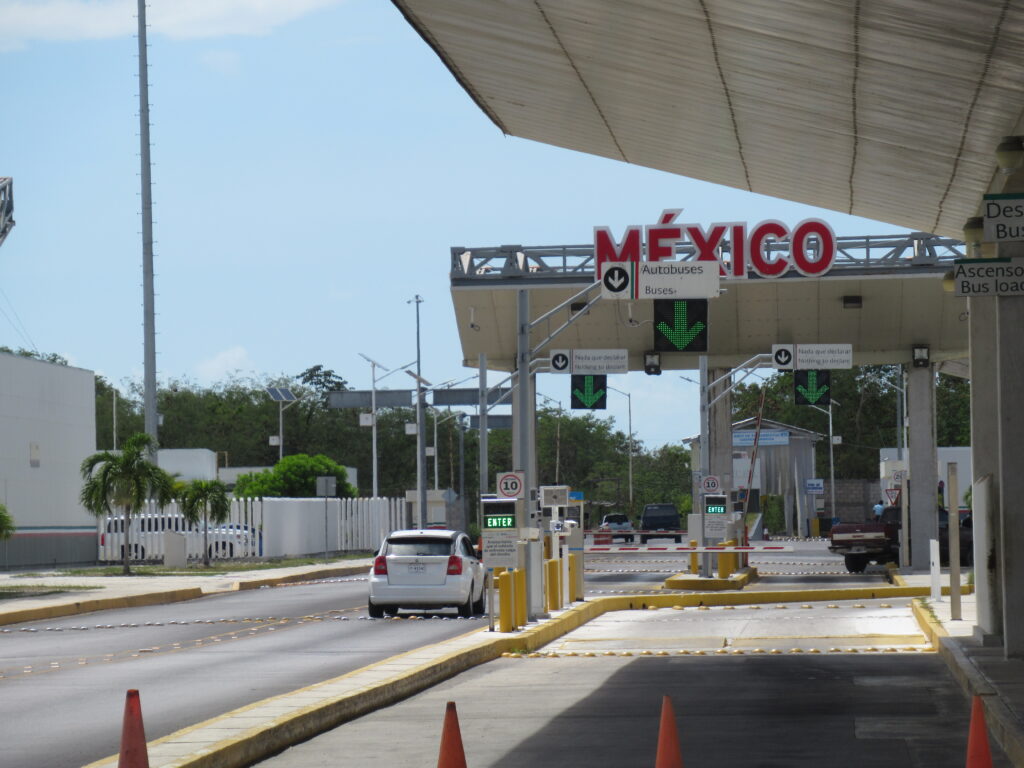 The taxi driver also warned us about taking photos at the border – apparently they don't like this. We had already taken two photos before he told us, but nobody saw us so all good… We had gotten a bit too used to the relaxed, localised border crossings where people came and went as they wanted and nobody paid much attention to what they were doing. This was a hardcore North American border with tons of security and technology.
Due to us being in a taxi, the crossing was pretty straightforward – out of the taxi to passport control, fill in a form, passport stamped, back in taxi, drive to customs area, out of taxi with bags, bags checked, back in taxi, drive over border, DONE!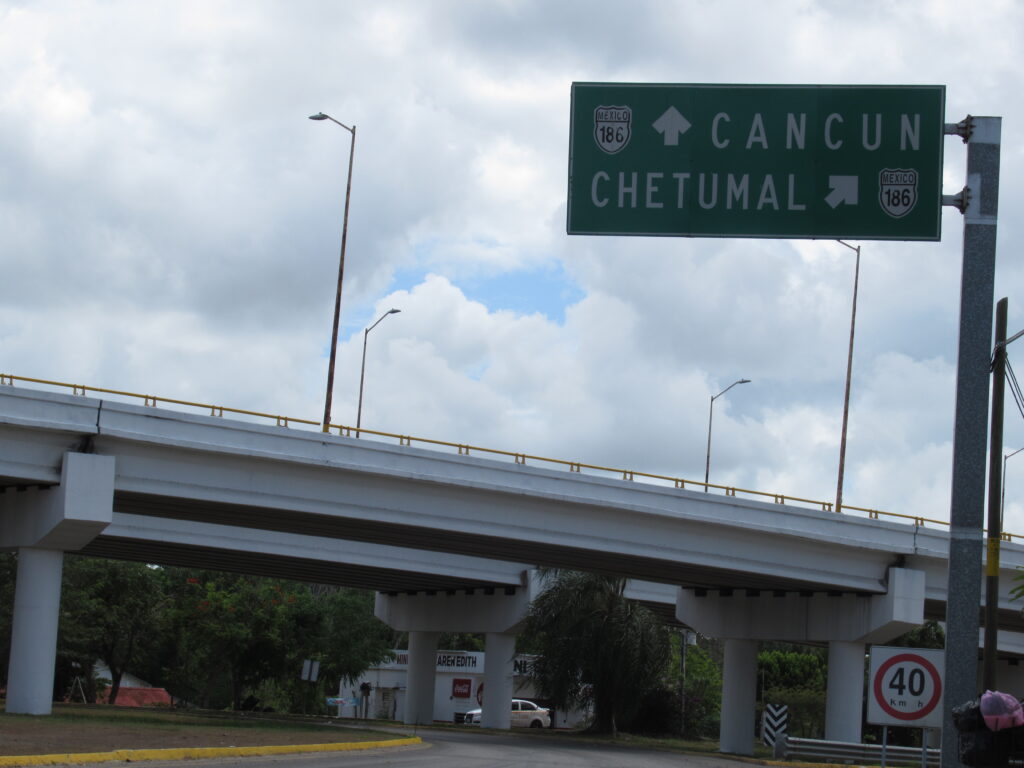 From the border it was only a 35 minute drive direct to our hostal in Bacalar! 🙂 Yes, we had officially completed our last border crossing – Mexico here we come!