We spent 6 awesome days in Rio… it really was a cool city and exceeded all my expectations 🙂
Based in the suburb of Botafogo we had a studio with a view of Sugarloaf Mountain.. I was happy as I got to look at it whenever we were home… PB was happy as he got to announce (several times daily!) 'Look, I can see Sugarloaf Mountain'.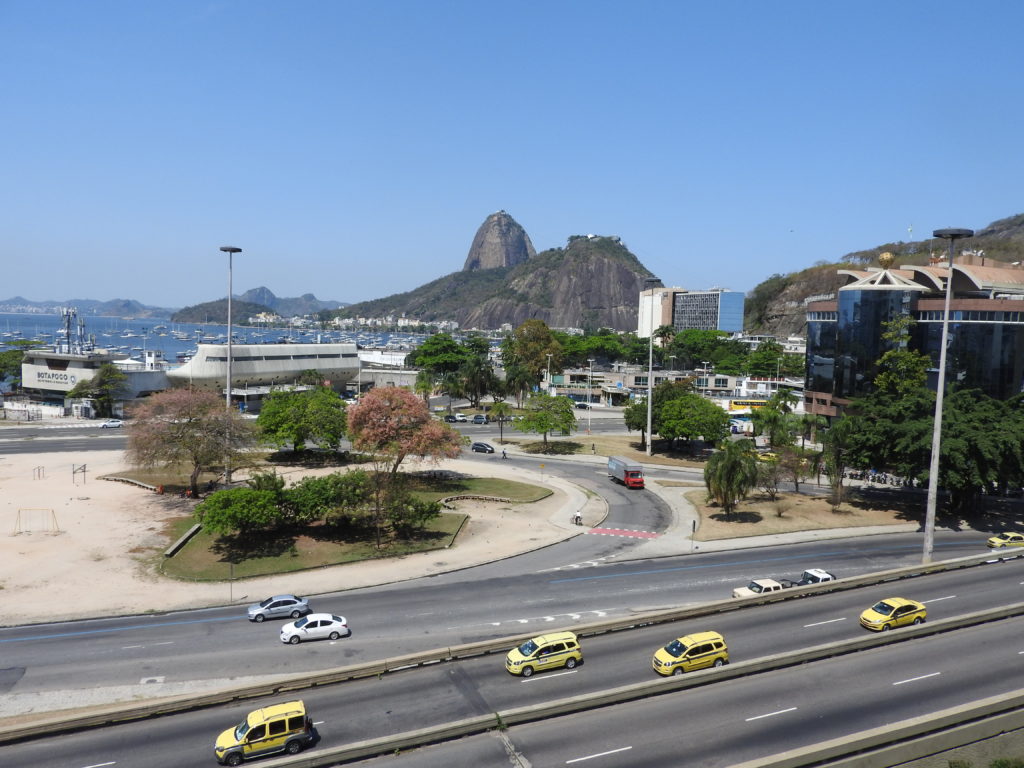 Sugarloaf Mountain was my favourite place in Rio… it looked great from ground level, but from the top the rest of Rio looked awesome 🙂 We took the cable car to the top of Sugarloaf Mountain… the cable car is in 2 stages … the first takes you from Praia Vermelho (Red Beach) at ground level to Morro da Urca, the second up to the dizzying heights of Sugarloaf Mountain itself! There are some short trails in the forest which we liked – it was amazing to still be able to get away from the crowds even in Rio! It was even better to spot Marmosets on one of the trails 🙂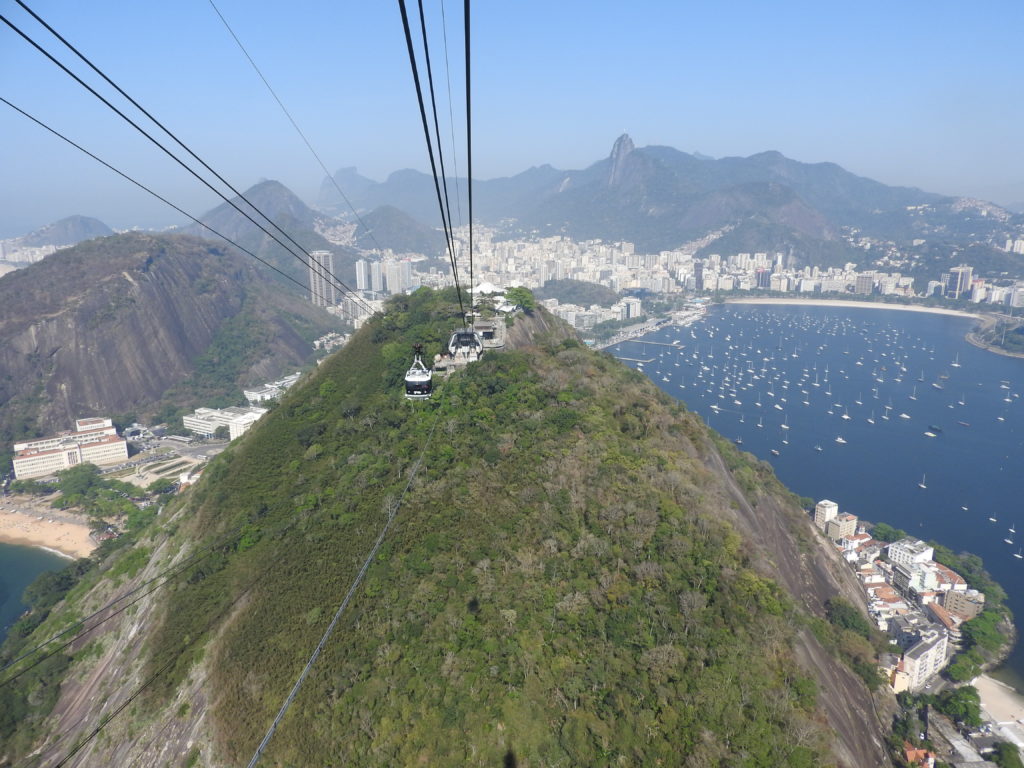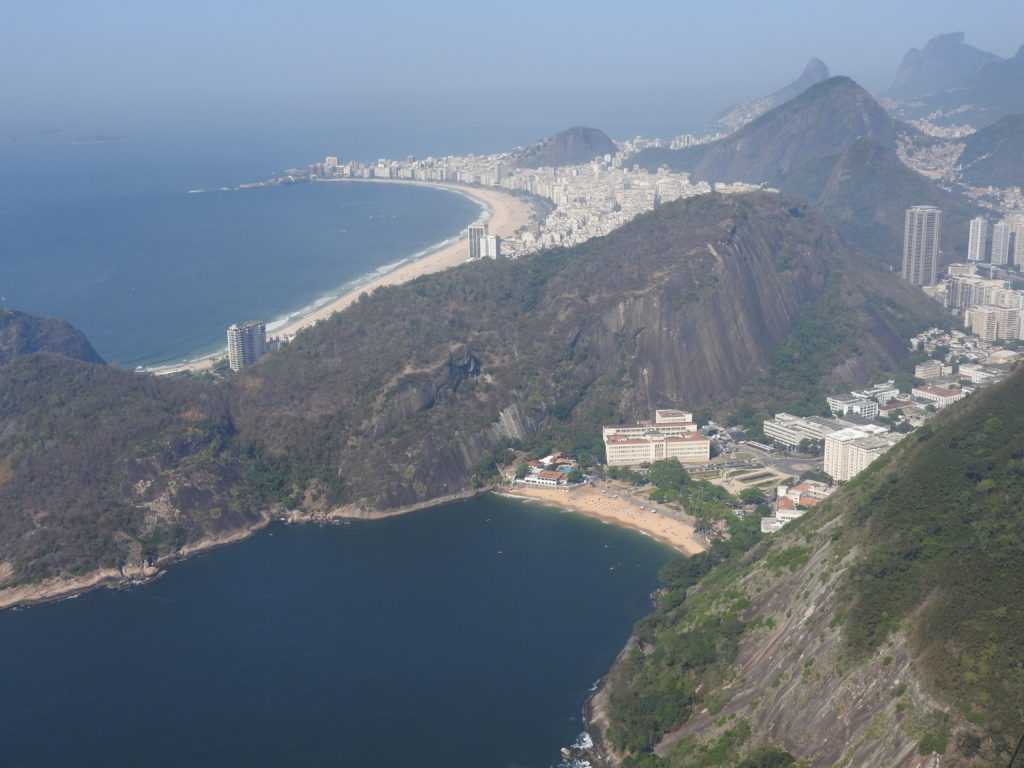 The other iconic landmark of Rio is the Christ the Redeemer Statue… otherwise known as Tiny Jesus… Tiny Jesus was, well smaller than I expected… I thought he would be huge – he was not… the world's bigest statue is currently 153m… Tiny Jesus is a mere 30m!!! Yes, he looked cool, and you could see him from various places throughout Rio, but he was tiny… There are even bigger Jesus statues in South America – check out Cristo de la Concordia in Bolivia… you can even get go to the viewing platform in his arm… now that's cool! However, that will have to wait till we're in Bolivia… so for now here's a picture of Tiny Jesus from Sugarloaf Mountain…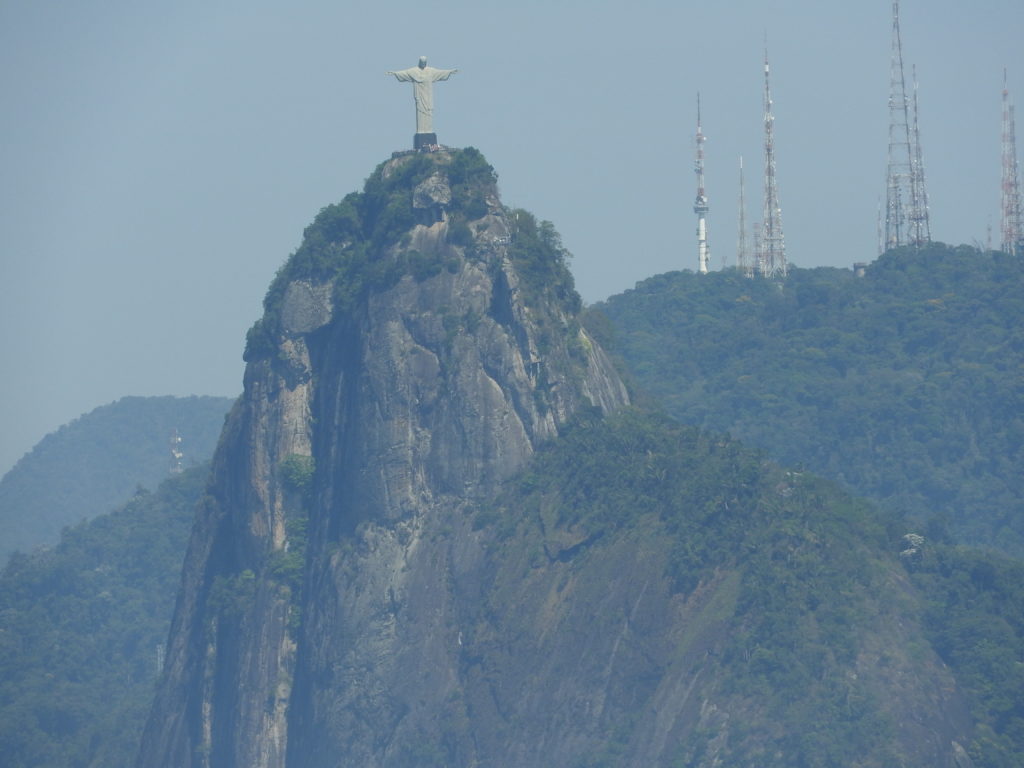 Anyway, size did not deter us, and like all good tourists in Rio we took the tourist train up to where Tiny Jesus sits 🙂 I would love to say that we took the train down as well, but I can't – as it broke down when we were at the top leaving us stranded… well not quite… but it definitely took longer getting down than it otherwise would have, as we had to wait for them to arrange minivans to get us all down the hill!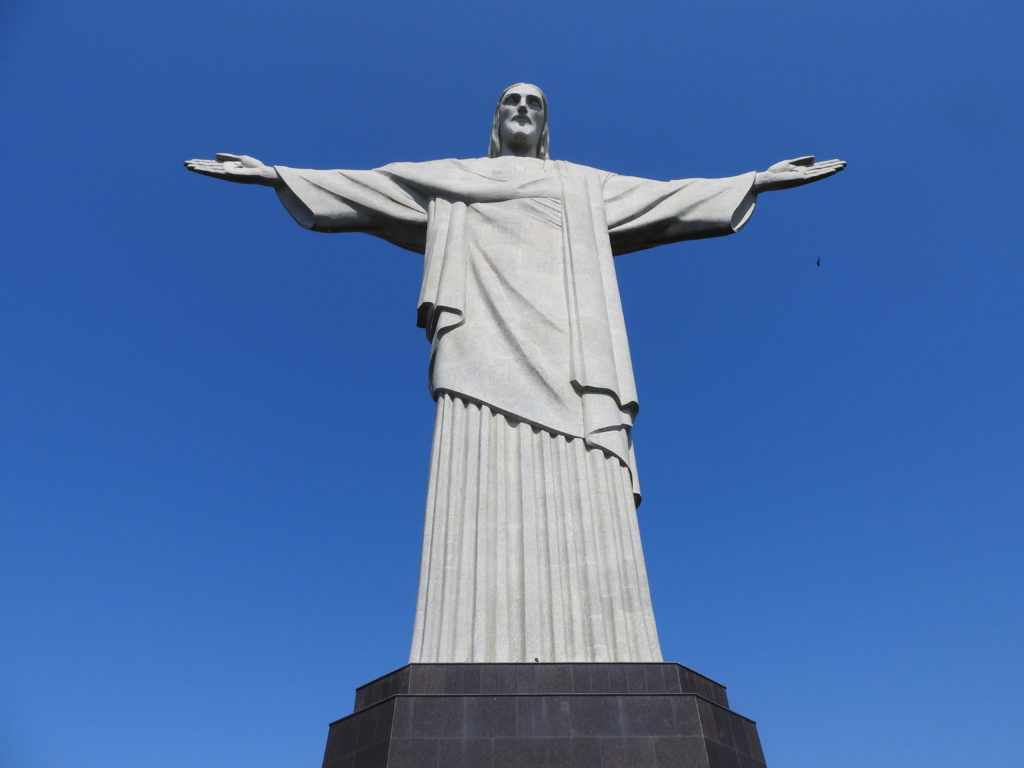 No trip to Rio would have been complete without visiting the infamous beach area either…  so we did just that, taking in the beaches of Copacabana, Ipanema, and Leblon… We picked a public holiday for the excursion, so it probably wasn't the quietest day of the week that we could have picked… lucky for us we just wanted to check out the beaches of Copacabana and Ipanema and not find a tranquil spot to sunbake…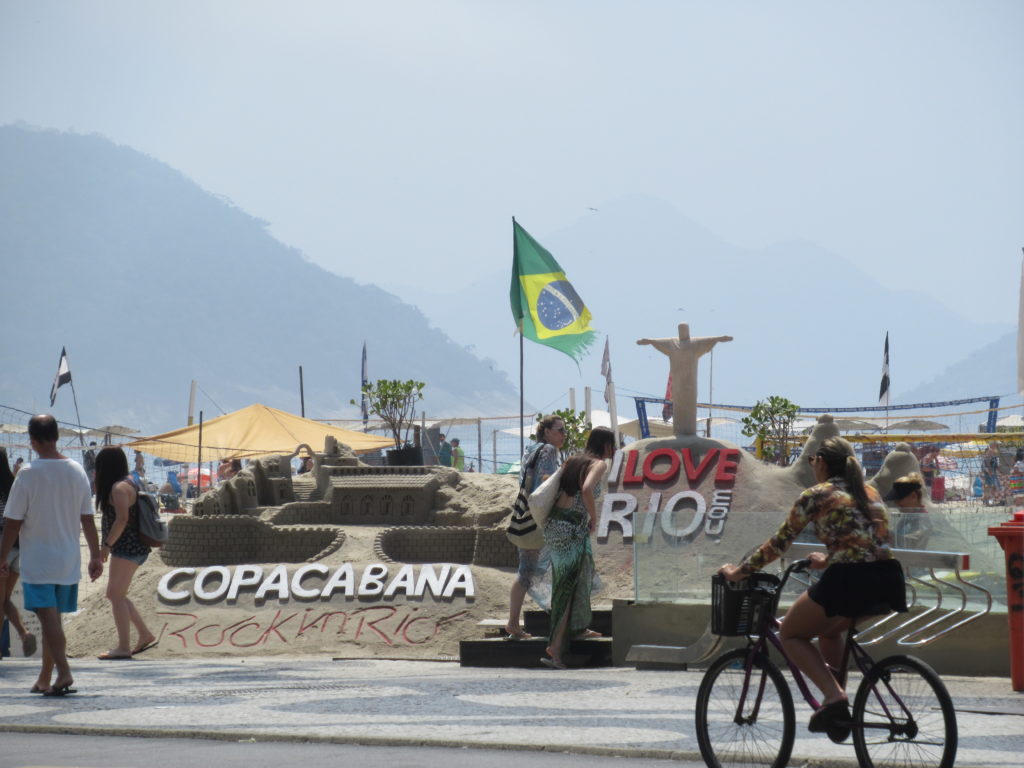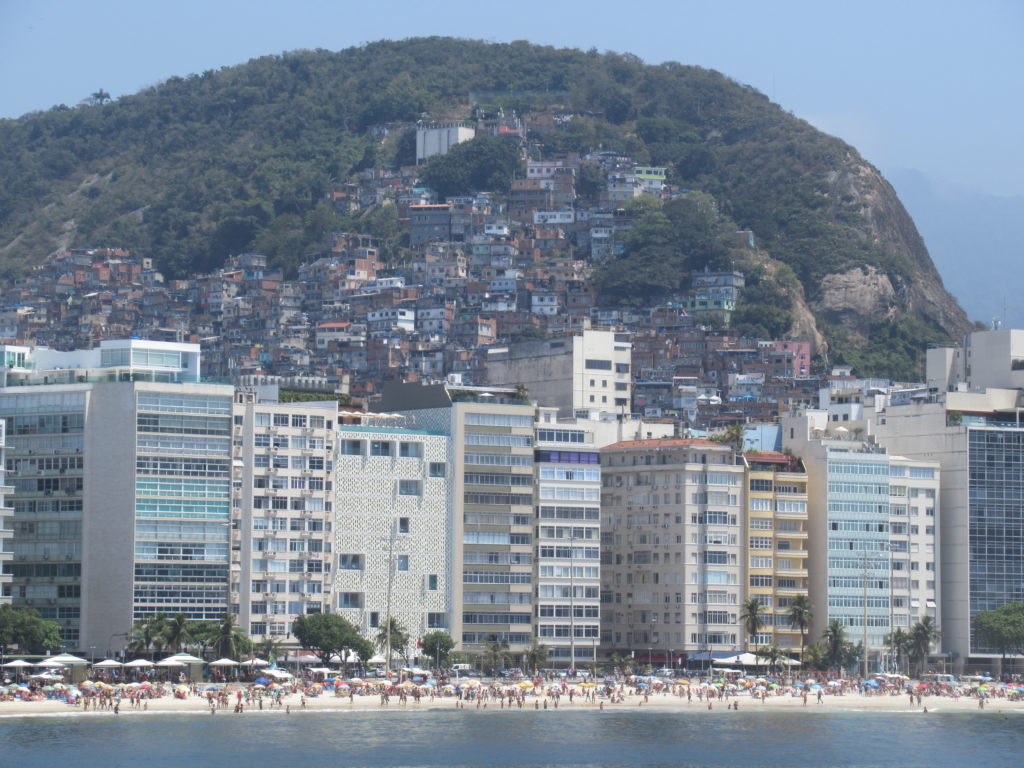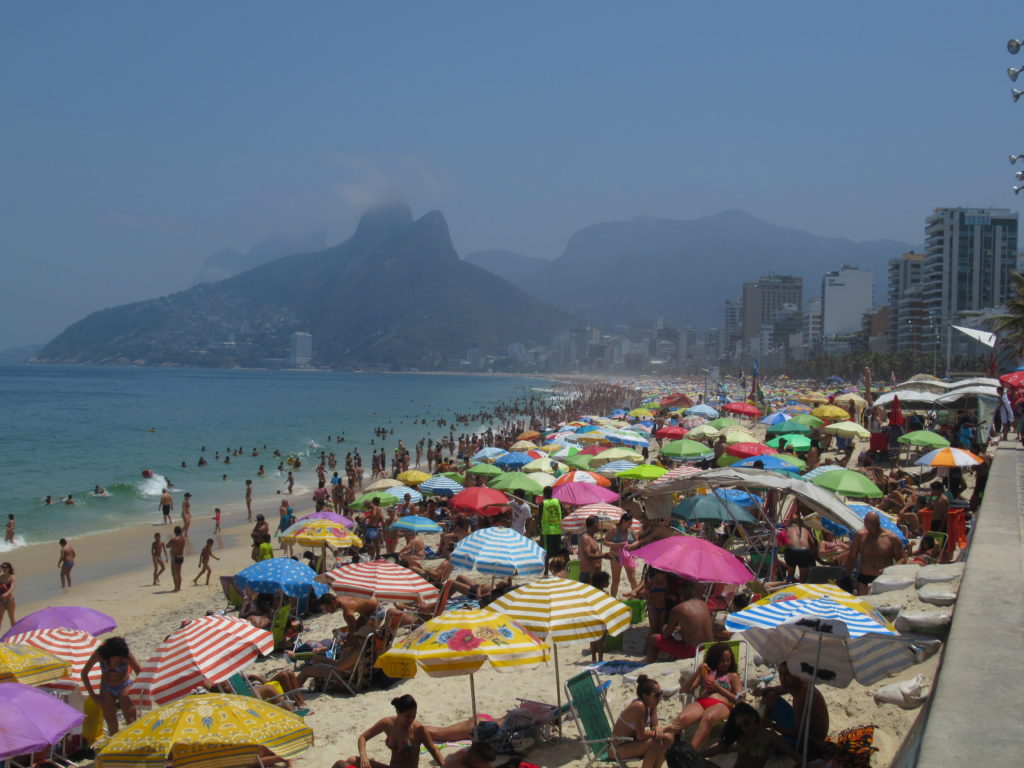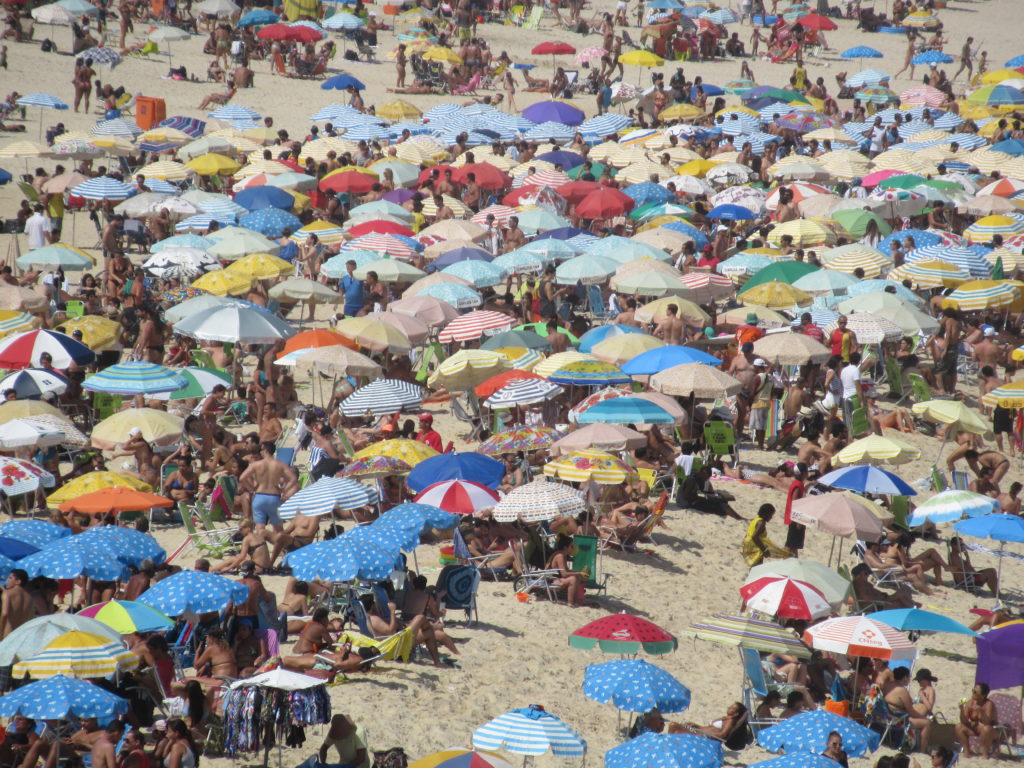 Rio is also all about the different neighbourhoods, and although we chose not to explore any of the favela neighbourhoods, we did go for a bit of a neighbourhood stroll in some funky areas of town 🙂 Check out some of our favourite spots…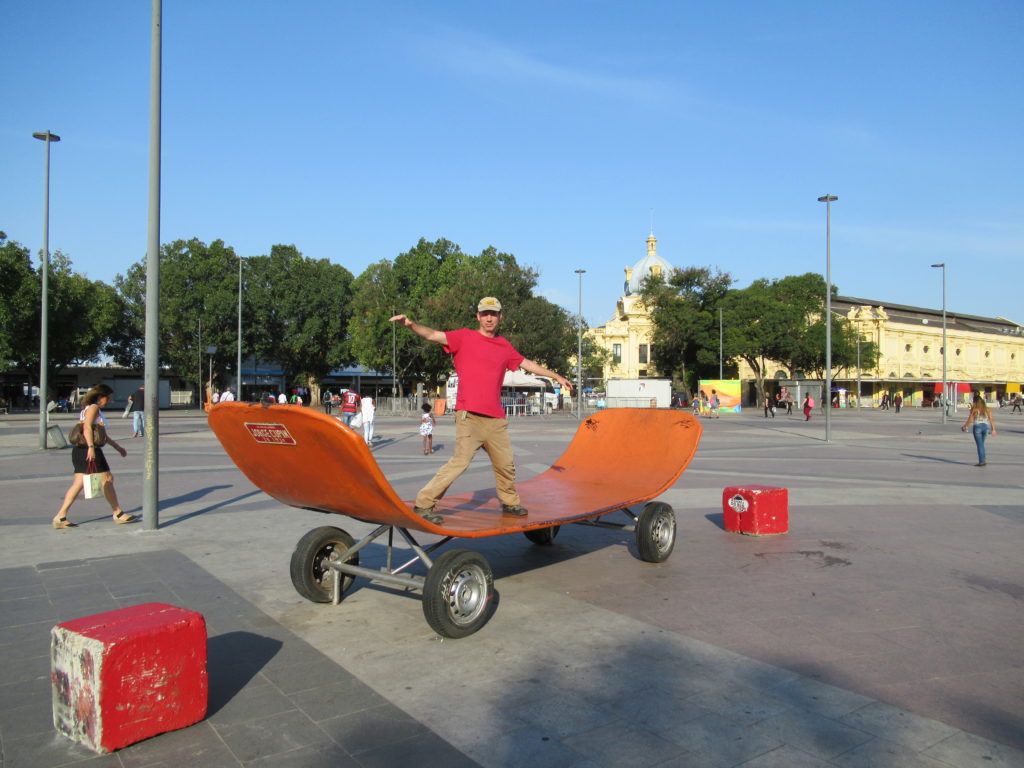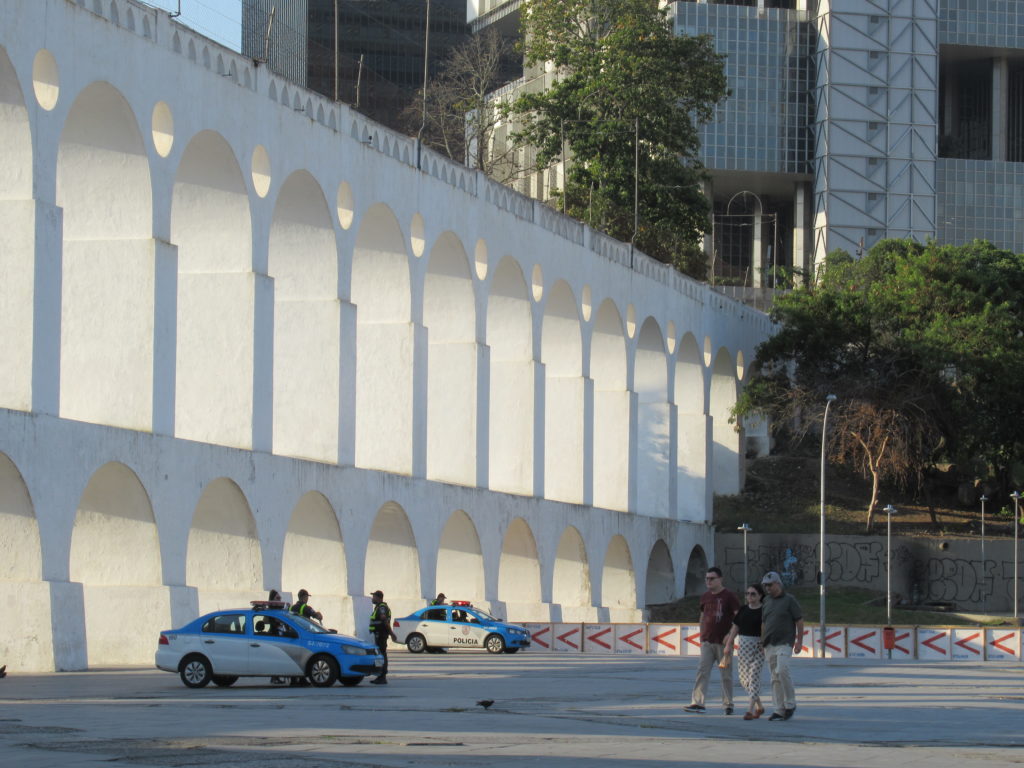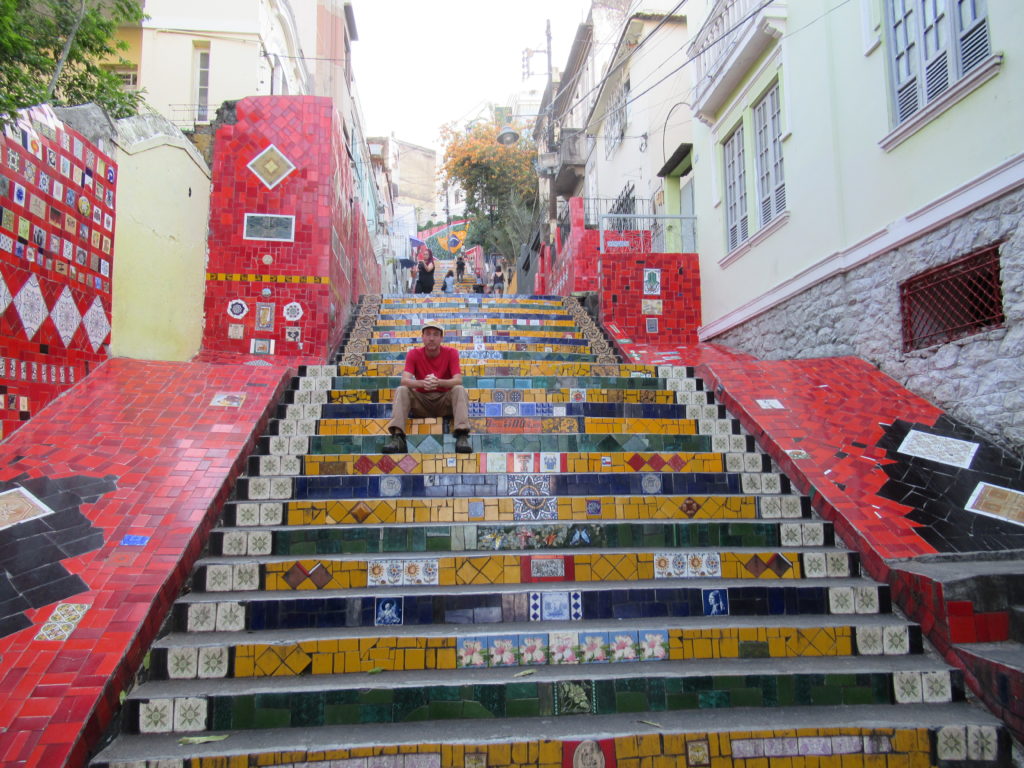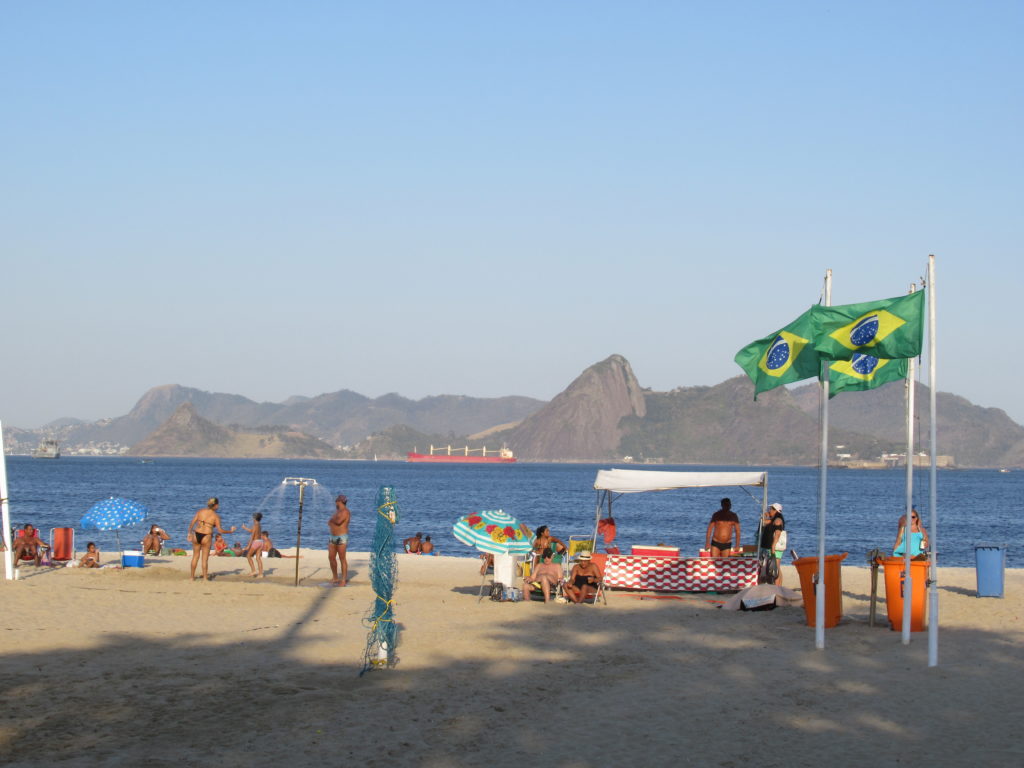 We could have stayed longer… I doubt that we would have run out of things to do, but it was time to head to our next destination… tune in soon (not too soon though or I won't have written it!) to find out where we went next!!!