Estamos en Aguas Calientes
It was time to go to Aguas Calientes (otherwise known as Machu Picchu Pueblo) to visit what is probably the most famous place in Peru – Machu Picchu…So popular is this destination that we'd had to book everything in advance….
We left our small hostal in Ollantaytambo and started the stroll to the train station – we were early, but as we needed to check in our backpacks – this wasn't a bad thing!!!
We were travelling on the 11:52am train from Ollantaytambo with Perú Rail and were due in to Aguas Calientes at 1:30pm…
Perú Rail is one of two train companies that run trains to Aguas Calientes… and was the cheapest option… although it still WASN'T cheap 🙁 We picked the no-frills train option i.e. the train on their service details page on their website that lists everything as 'not included'! This no-frills option is otherwise known as the 'PeruRail Expedition service'… (the Backpacker train stopped running in 2010…)
If you pay for a more expensive service you are allowed to take as much luggage as you like on the train… but at the cheapskate end of things (which I want to point out again is really NOT for a real cheapskate…) – you're not!!! For the PeruRail Expedition service the company has a policy whereby you are only allowed to take carry-on luggage on the train – otherwise known as one item that weighs up to 5kg. You can apparently request to take additional luggage, but hey, as that seemed like a hassle, we had re-packed so that we could check in our 'big' backpacks and only take our daypacks with us to Aguas Calientes…
After checking in our bags to PeruRail's free left luggage service 🙂 (smiley face as it was free – I thought they might try and charge us!?!) we headed to the platform area of the train station to wait for our train… a few of the more upmarket trains left while we were waiting, so we saw people hanging out on the back of their trains in an open-air carriage with their complimentary drink…
Our train looked more like a normal train…BUT when you got inside it wasn't… there were windows in the roof – now that's pretty cool 🙂 Our train was also pretty awesome as it left on time AND arrived on time… we're used to public transport in Peru never running according to the schedule!?! 😉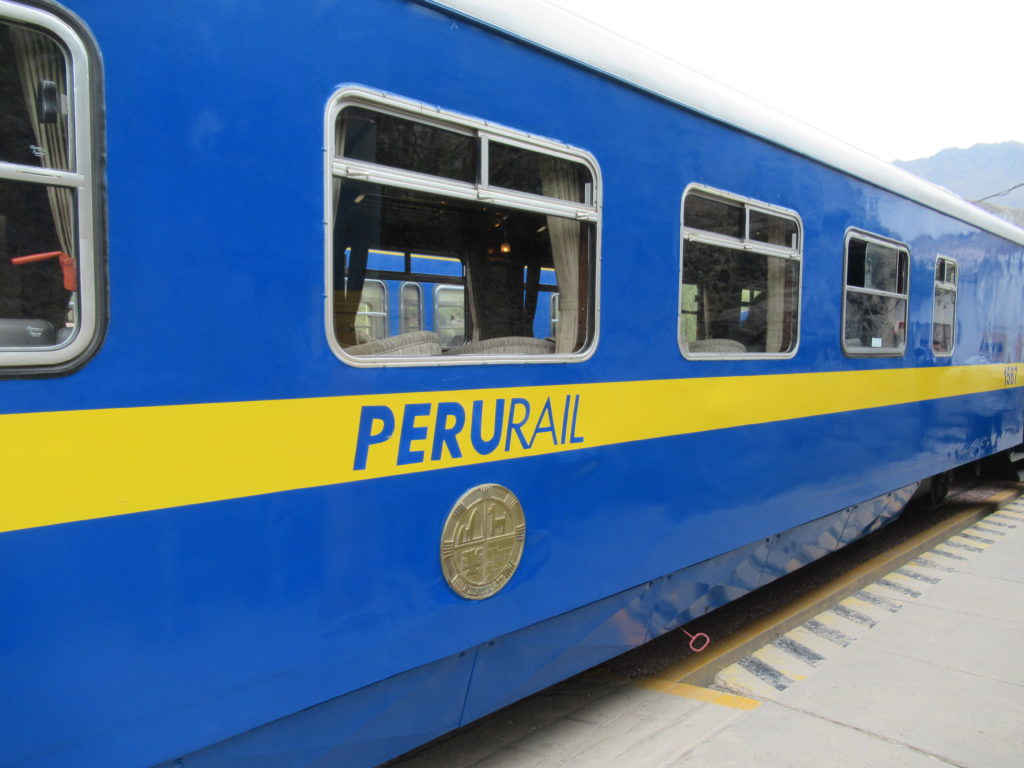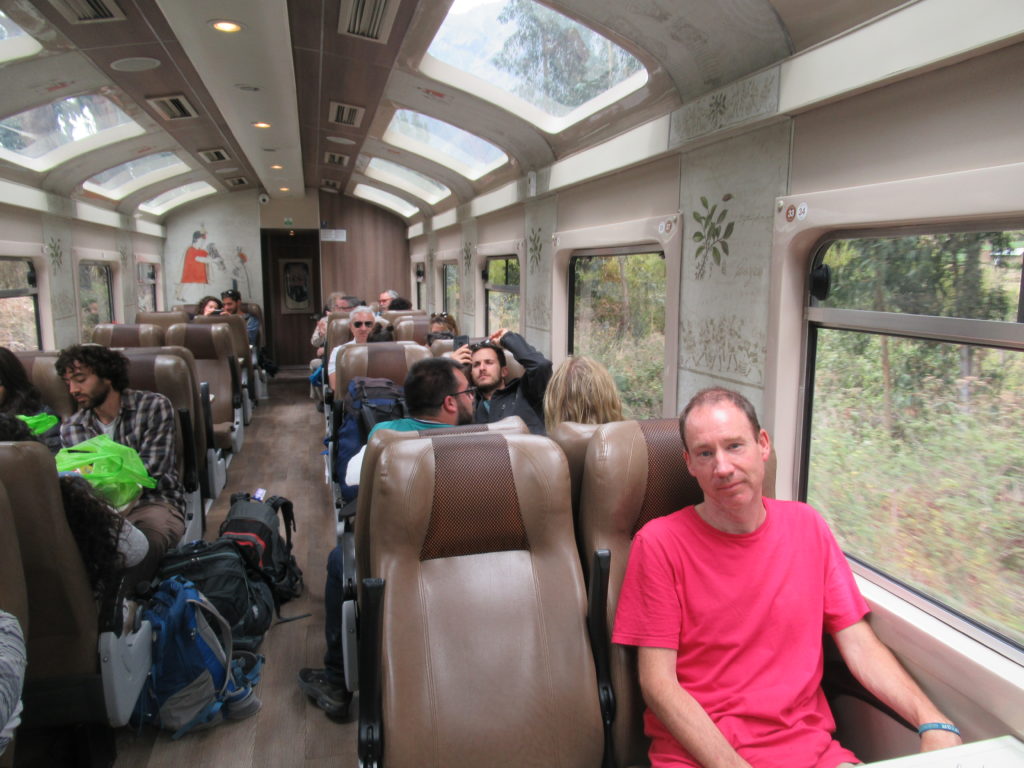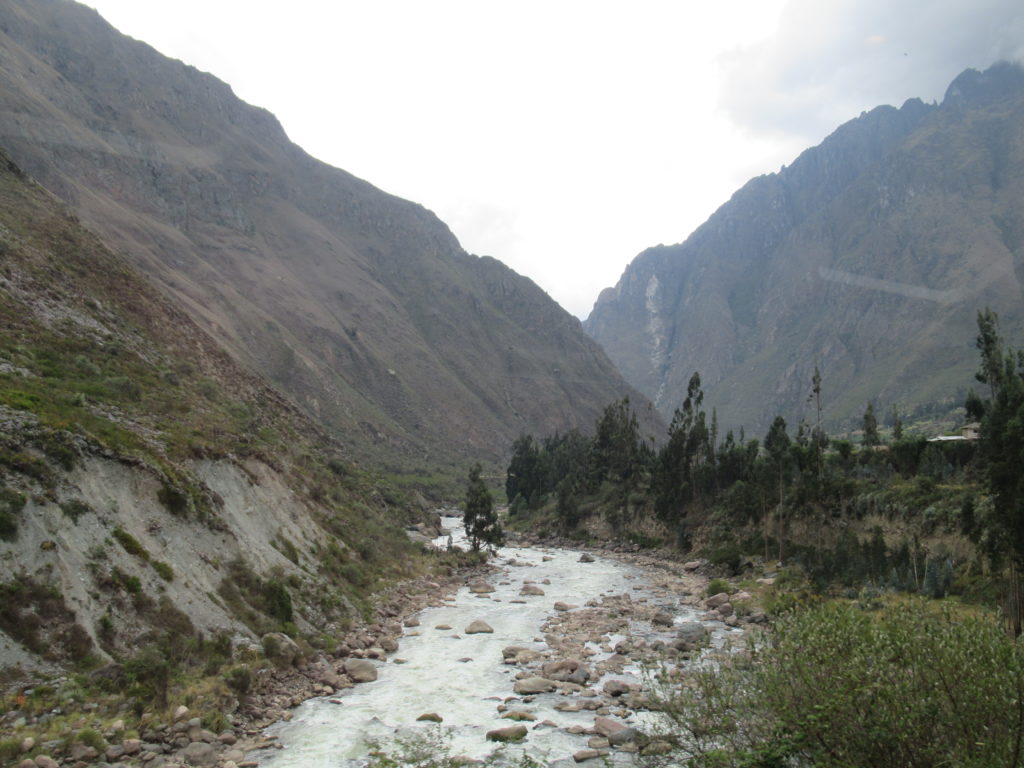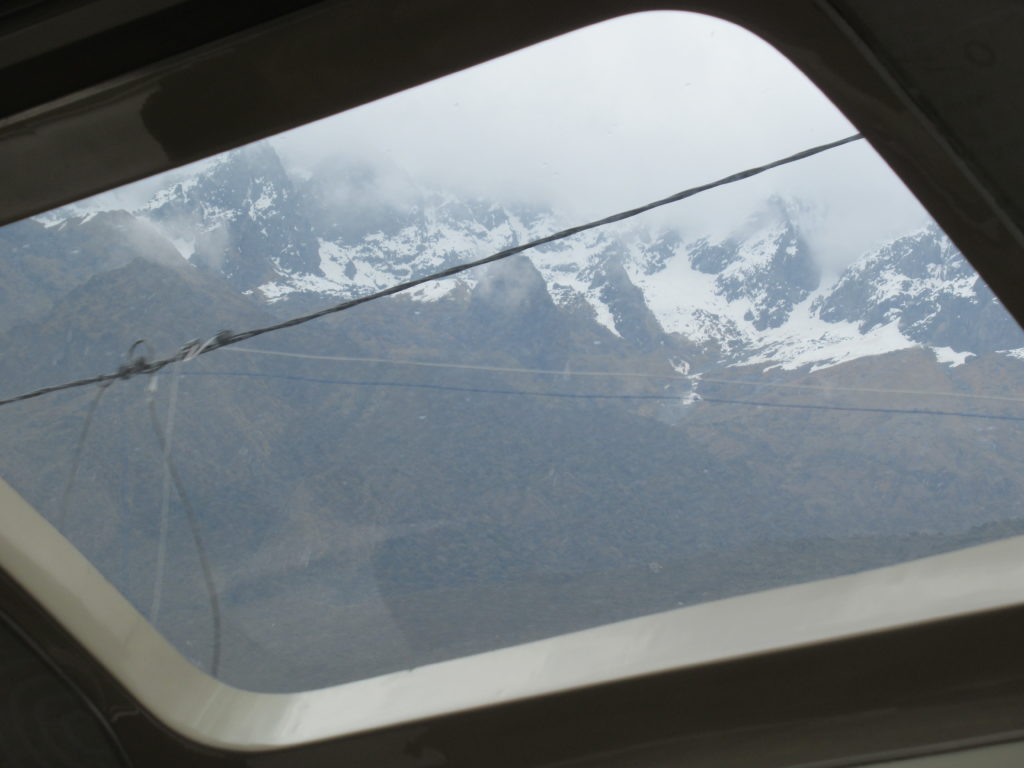 On arrival in Aguas Calientes we were met by a lady from the hostal who walked us to our accommodation – it wasn't a difficult hostal to find, but I guess when you're paying the premium prices of Aguas Calientes that this is part of the service!?!
After checking in we went out for a stroll to see the sights and sounds of Aguas Calientes and to find some lunch…
It was for lunch – on this day – that we managed to eat our most expensive empanada to-date in South America… an empanada, in what is supposed to be the cheap end of town, cost us 8 soles each… 16 soles (just under $7 AUD or just under 4 GBP) for 2 cheese empanadas… and there wasn't a whole heap of cheese in them either 🙁 To put this into context, a three-course lunch in Peru can be had for around 6 soles – less than the price of this single empanada!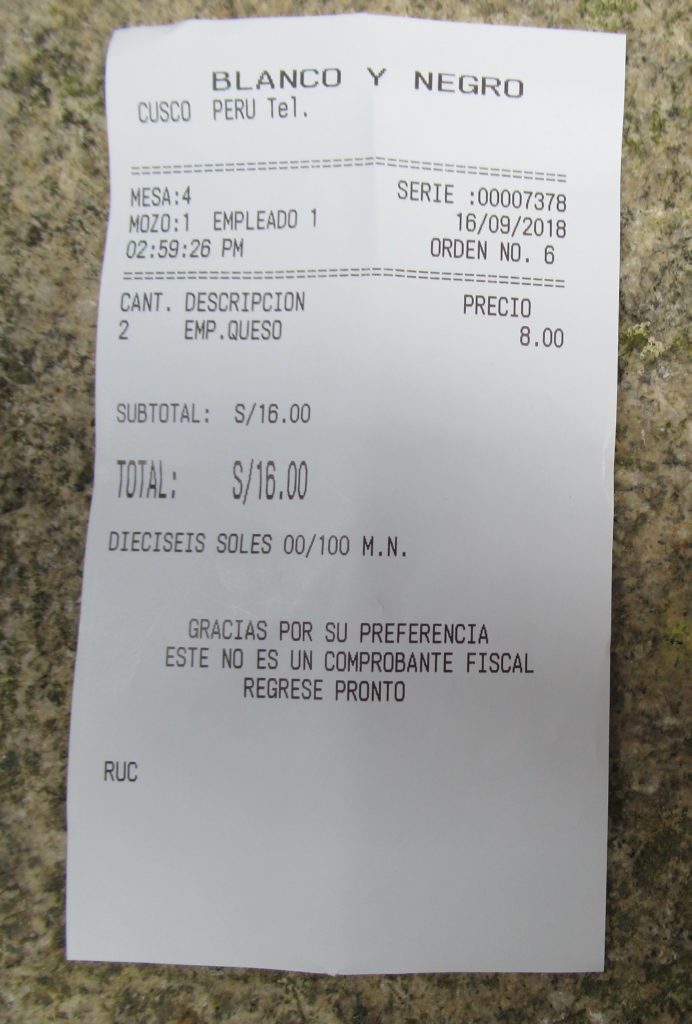 AND in case you're starting to think we took a wrong turn and were in the expensive part of town…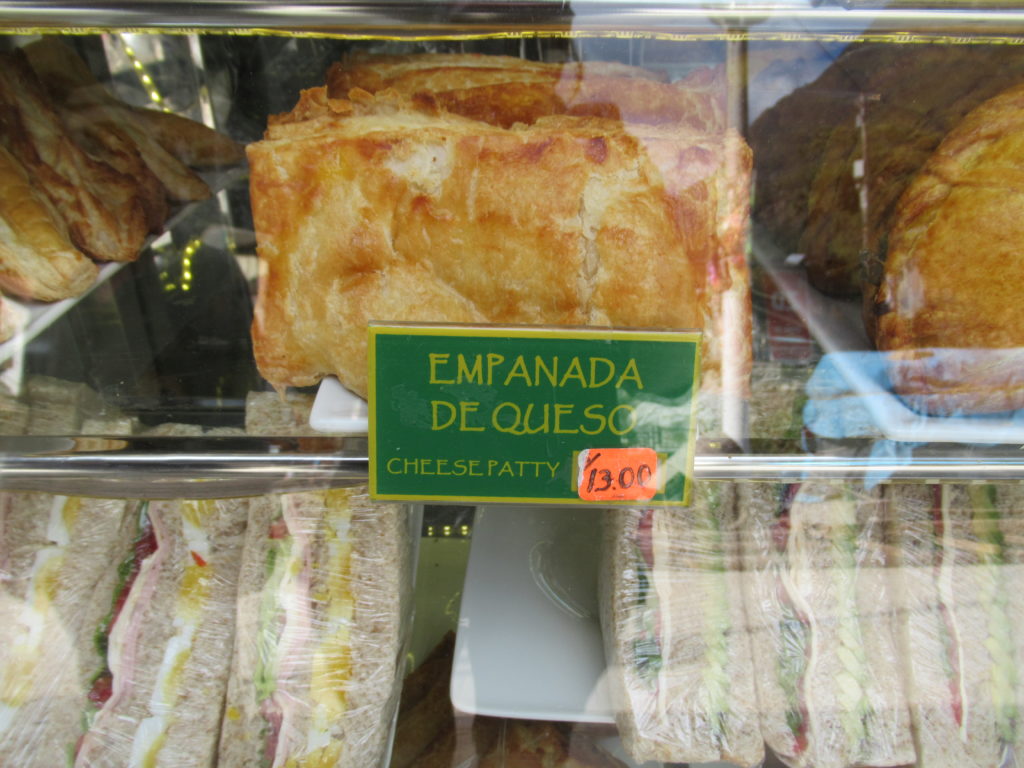 Due to its location, Aguas Calientes is a really lovely, scenic place to stroll around… the surrounding hills and rivers running through the village make it almost picture perfect… There are also torrent ducks in the river… and as torrent ducks are ubercool-  that's a reason in itself to visit Aguas Calientes 🙂 There are also a number of pleasant plazas to visit, and a local market – which means you don't have to be ripped off 100% of the time… this place allowed us to keep up our water drinking habit – a bottle of water here was almost half the price of the shops in the village, and also provided us with a tasty picnic lunch for our daytrip to Machu Picchu 🙂
Then, of course, there's Pachacutec Street… which could easily be given the alternative name of Tourist Street – this is the street is where tourists come to eat, sleep and breathe – here you can eat and drink to your heart's content, buy expensive groceries and tourist tat, stay in central accommodation, and generally overspend!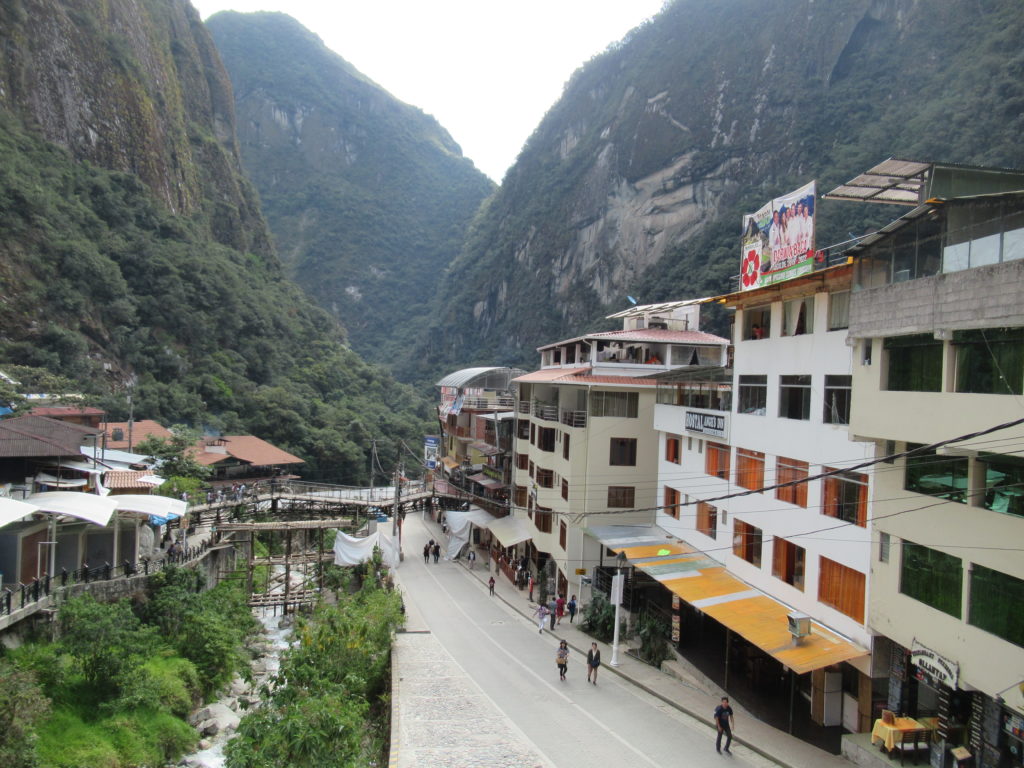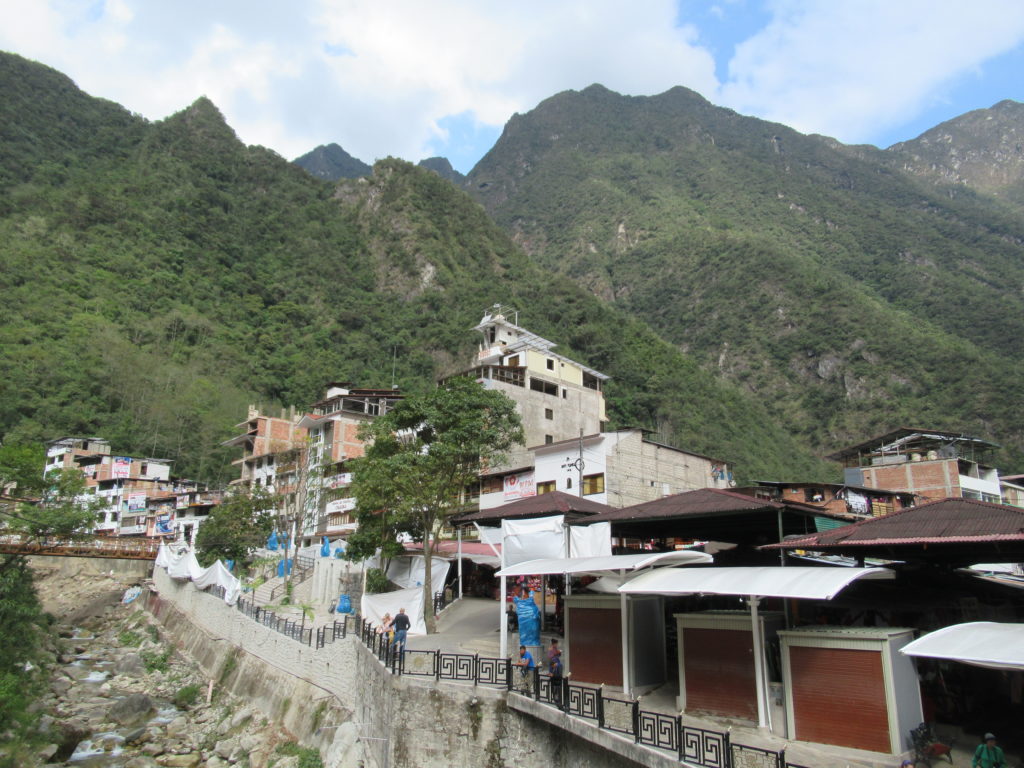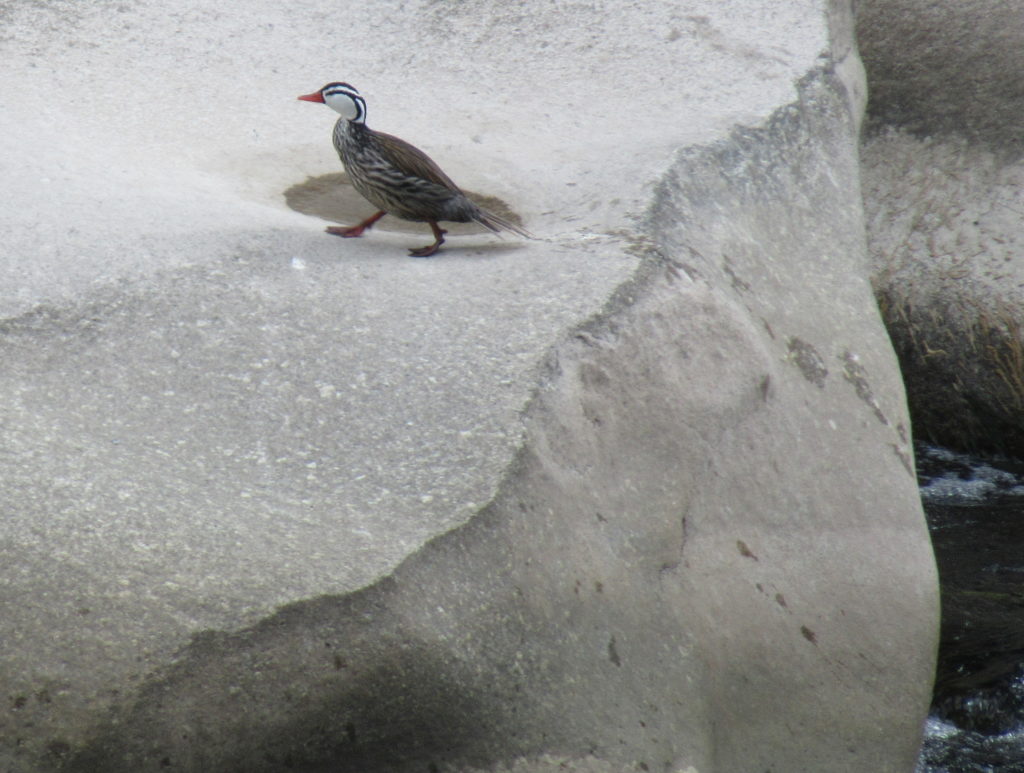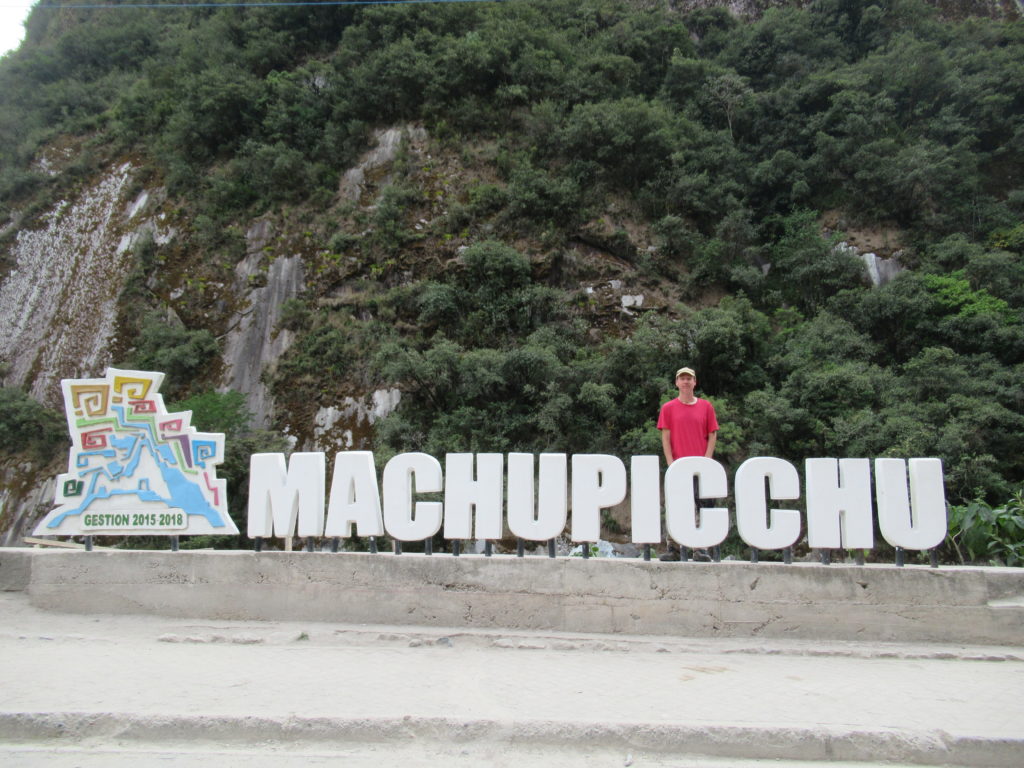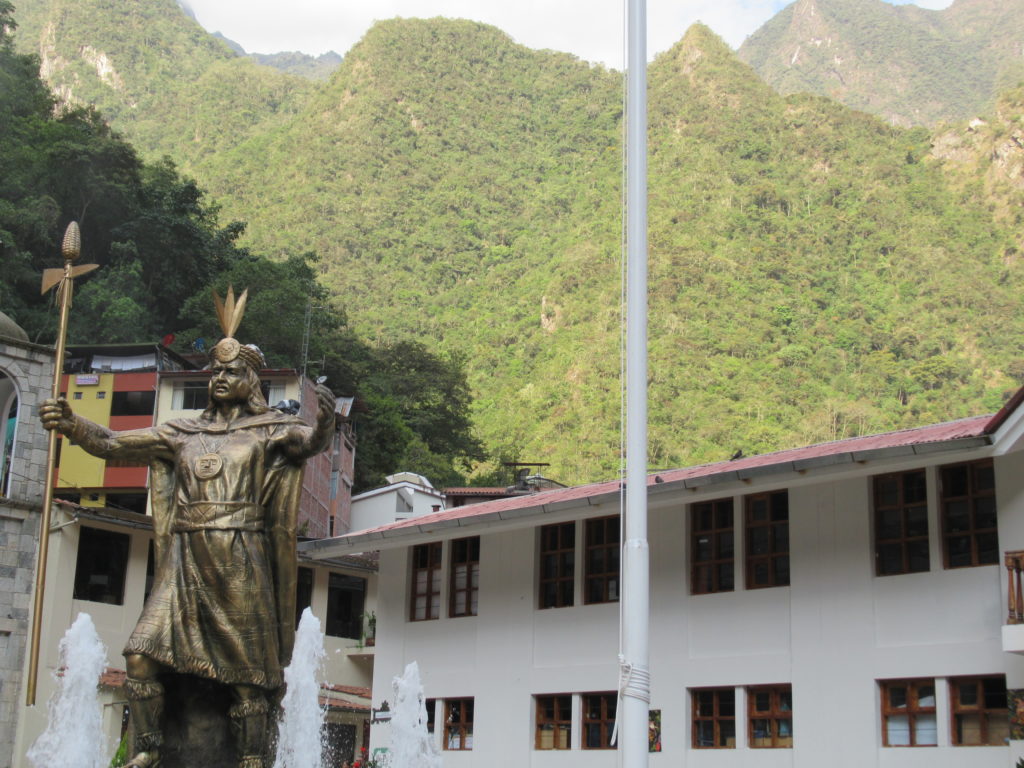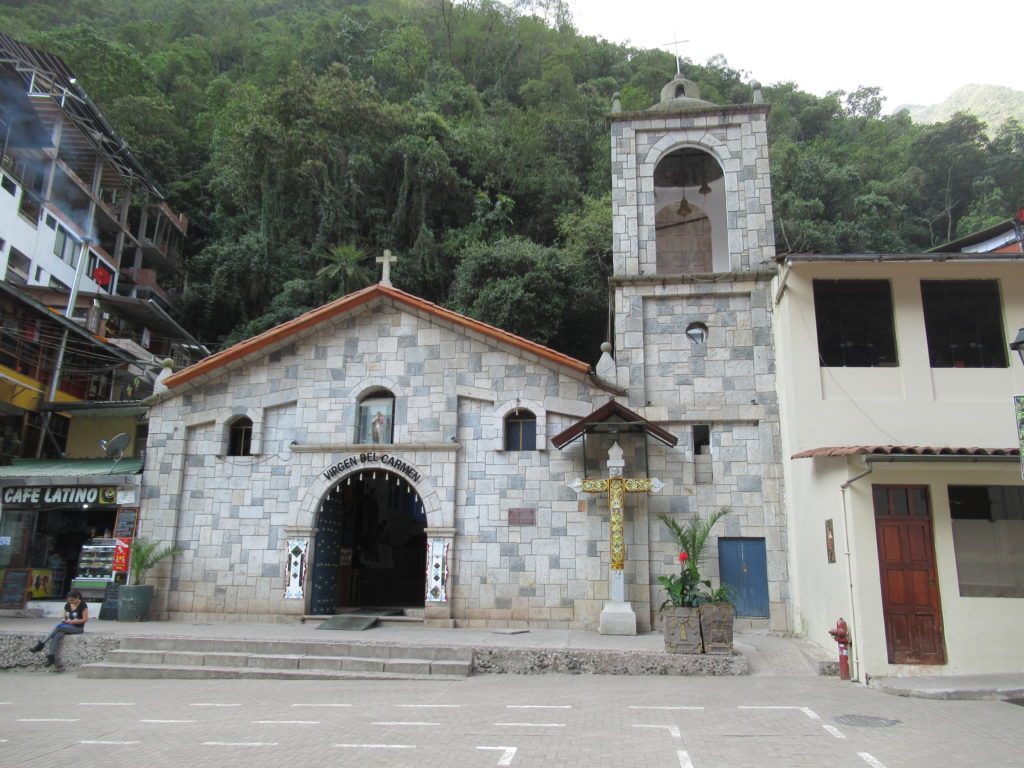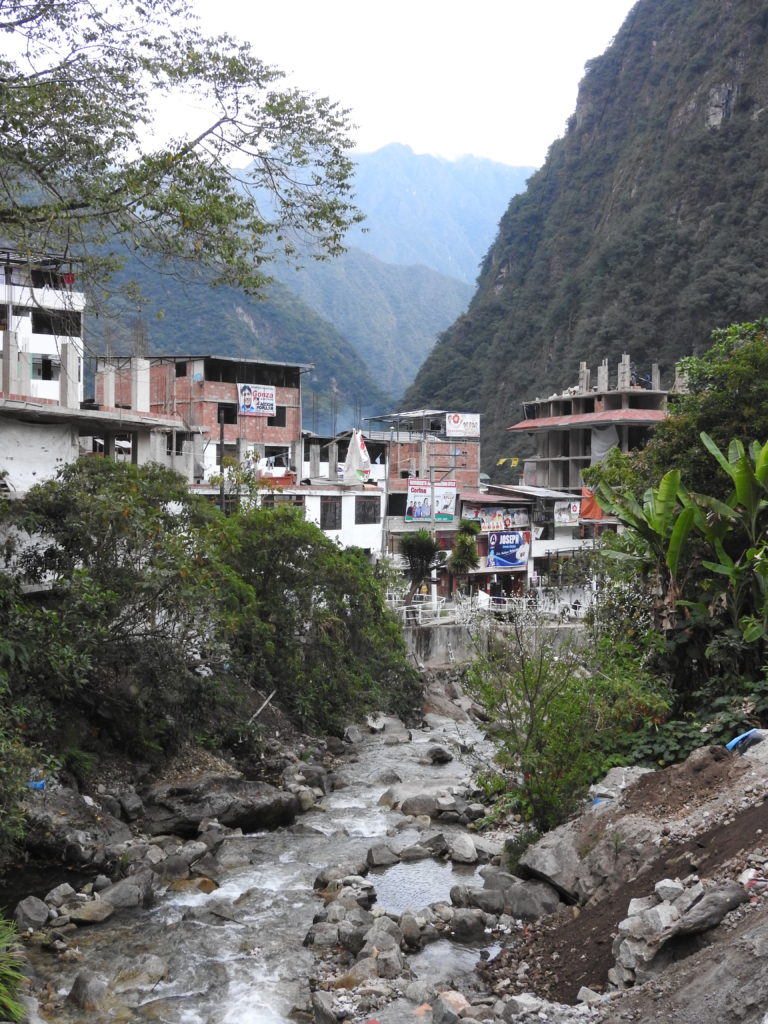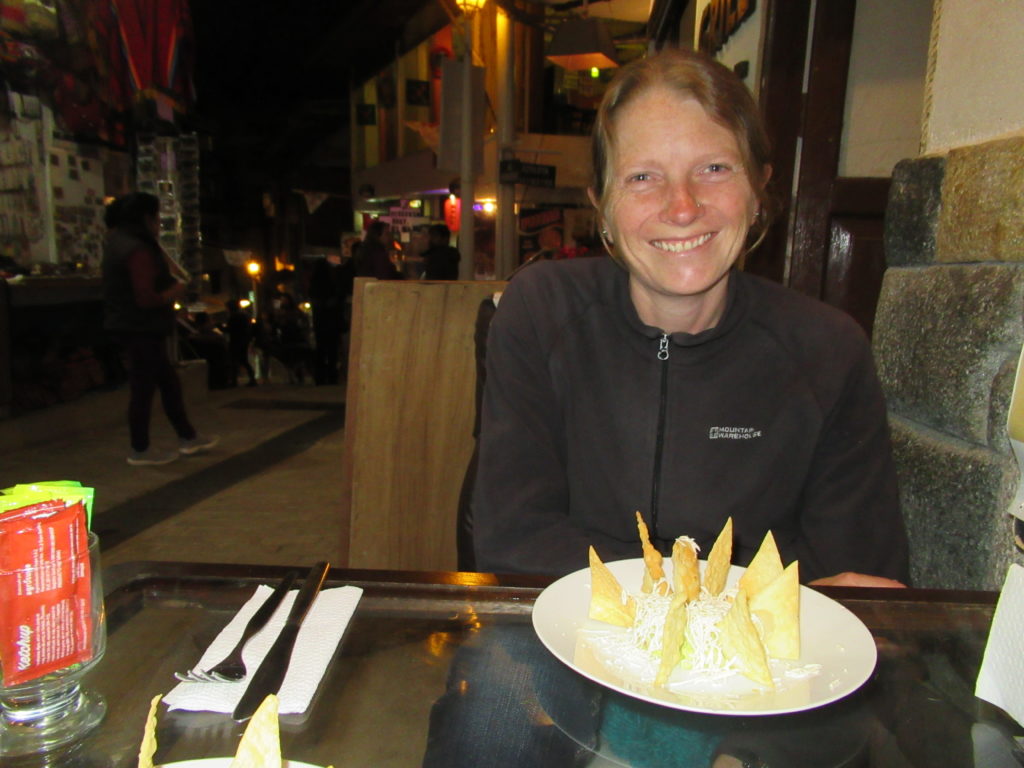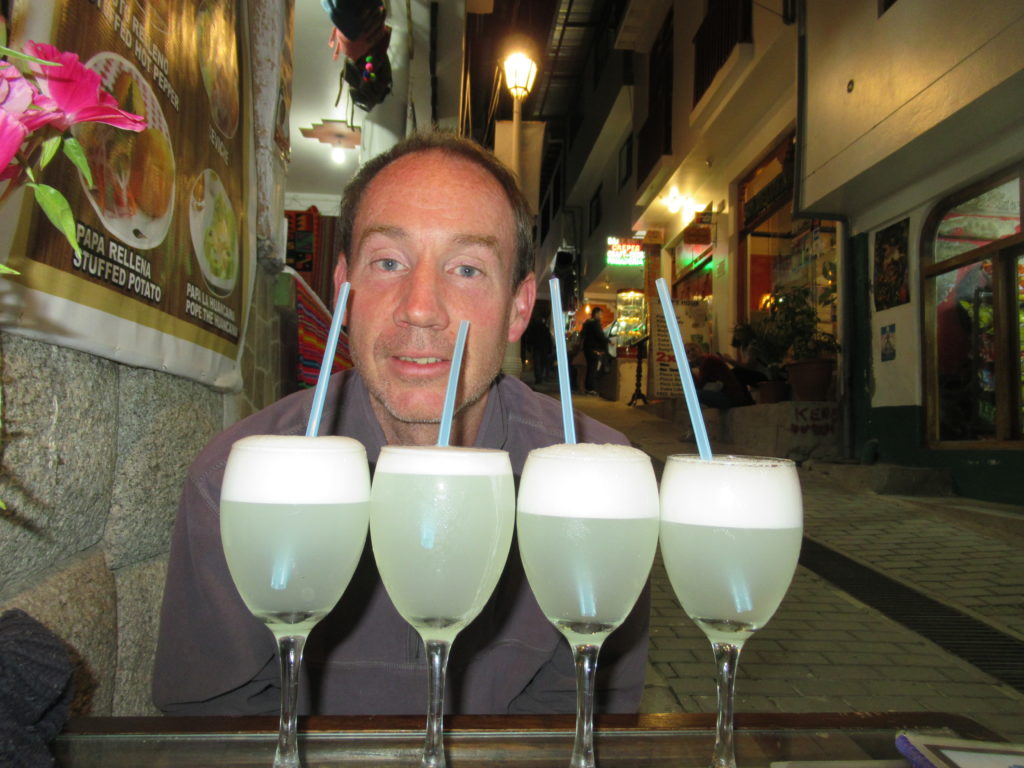 All in all we quite liked Aguas Calientes… it was just a shame about the exorbitant prices AND the number of tourists…although during the day it didn't feel that overrun – as most tourists were at Machu Picchu and not hanging out in Aguas Calientes!