I never thought this day would arrive, but it has!! We have made it to Arica – our final destination in Chile… we are planning on making the most of our week here as we've heard that after this point, as we head northwards, that it's just going to keep getting more difficult 🙁 No more of the easy travel that we've become accustomed to in Chile and Argentina… the test for the old folk is coming…
Anyway, back to Arica…
Our plan for Arica was rest, relaxation, chores and a bit of sightseeing thrown into the mix!!! We had an airbnb – by the beach – booked for the week and were looking forward to some hot weather by the seaside!!!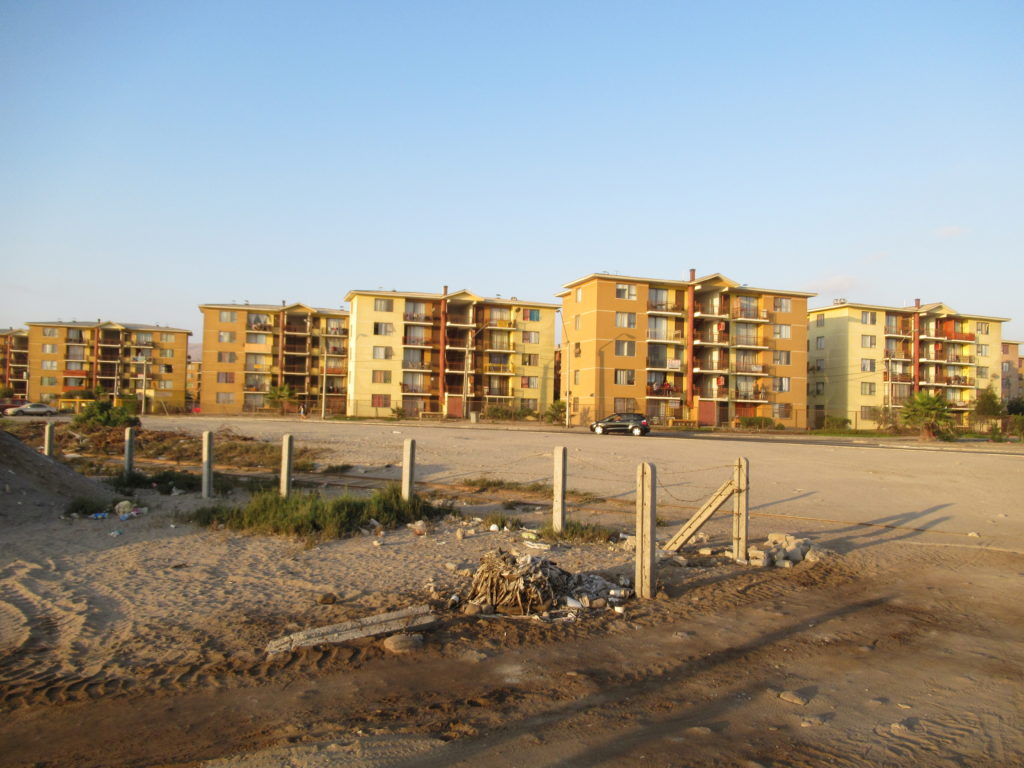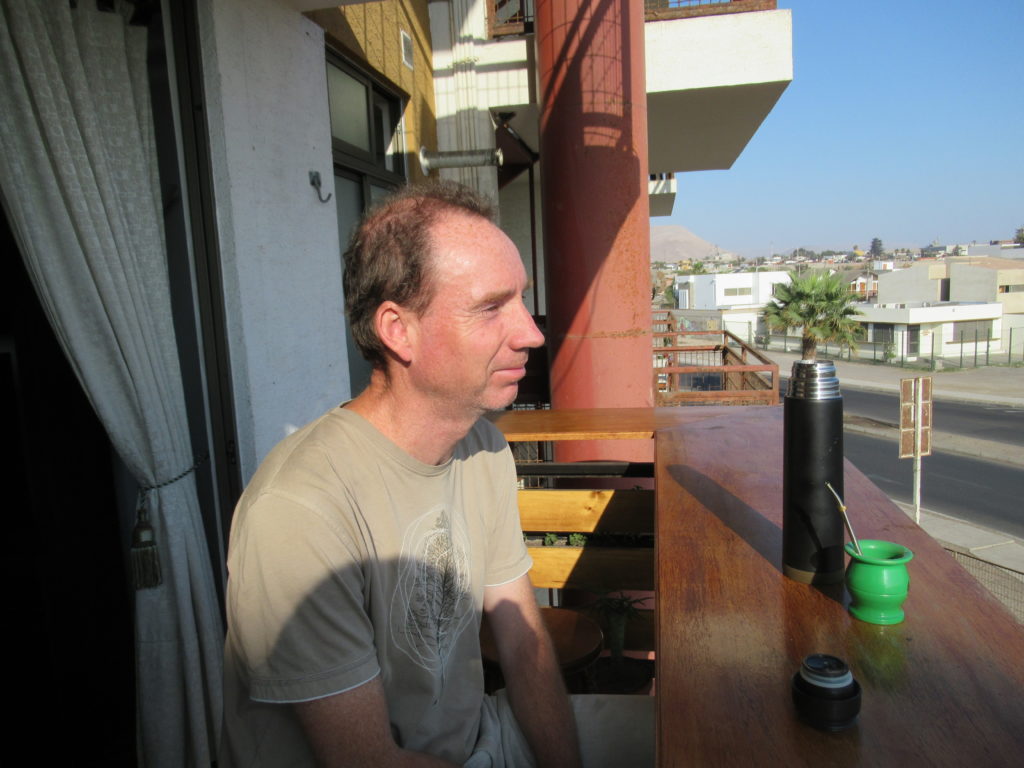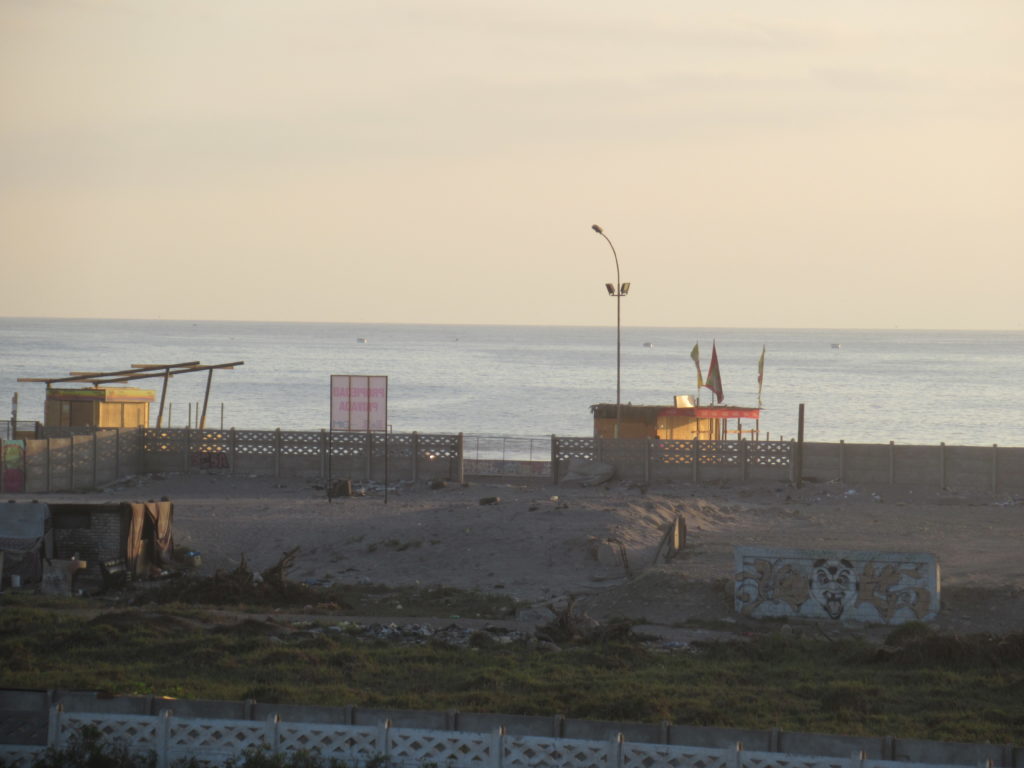 Our home for the week was just a short stroll from the beach… and it was a very long beach… if you turned right you could walk for kilometres and kilometres along the sand… if you turned left you could walk nearly all the way in to town along the beach 🙂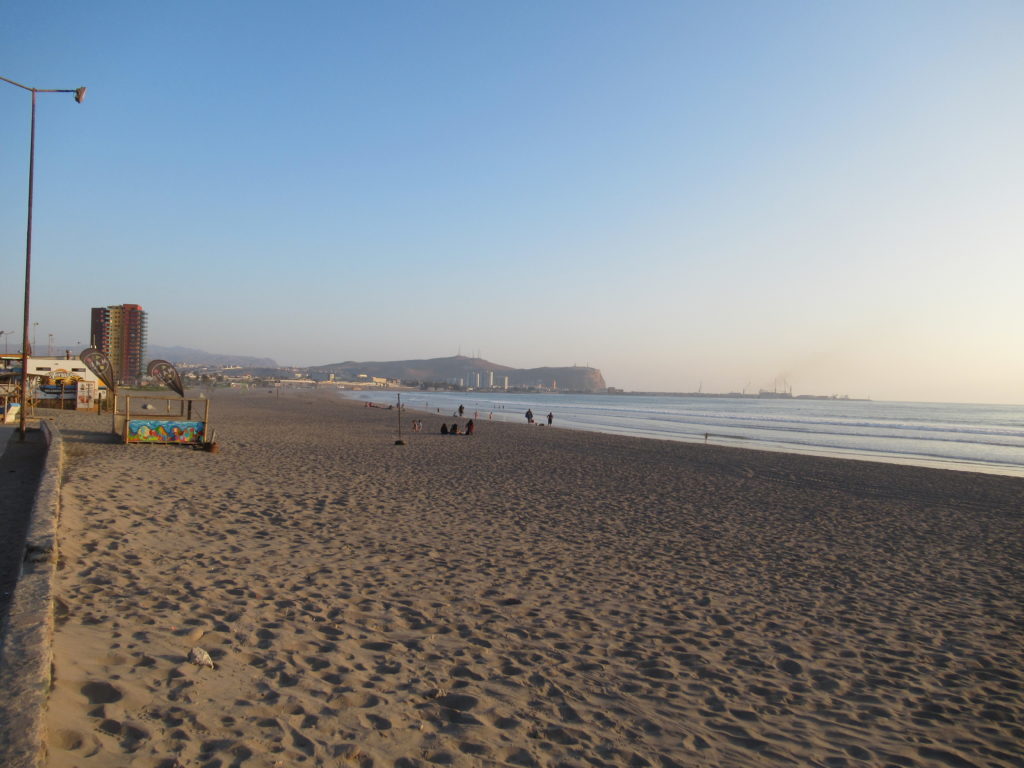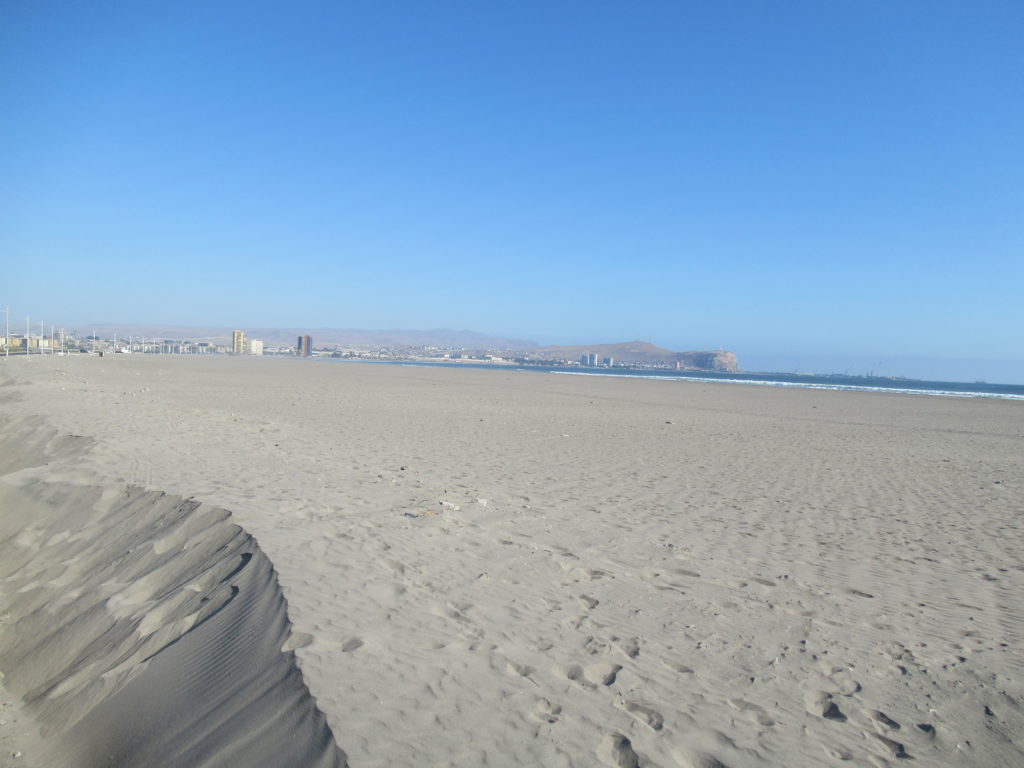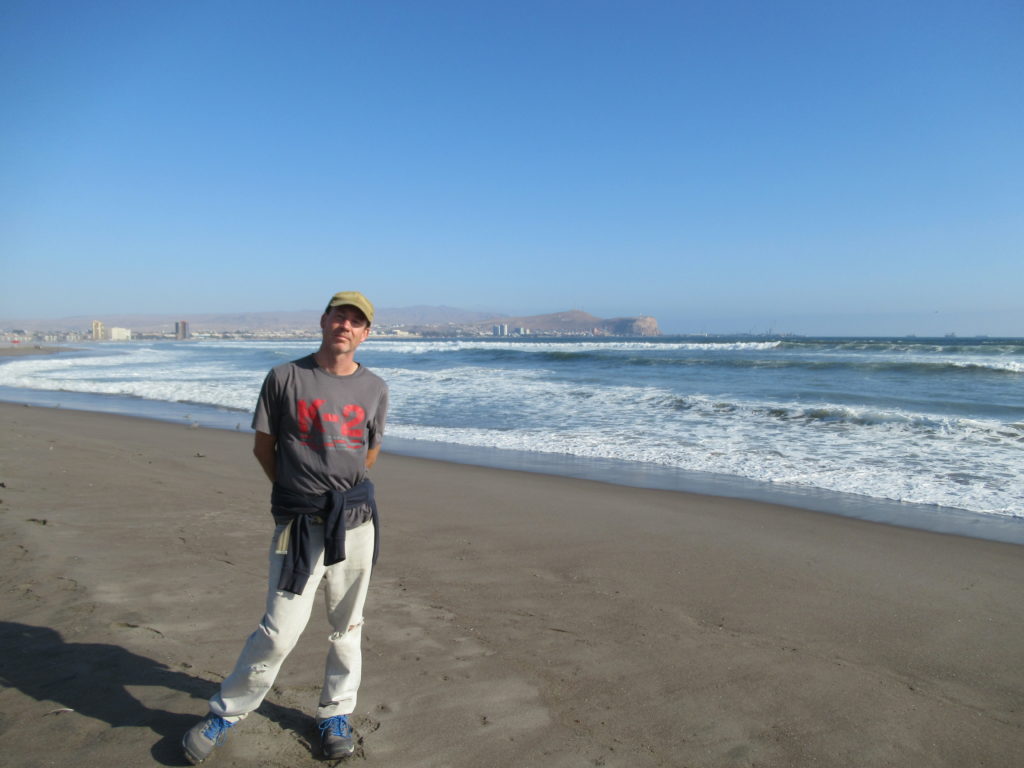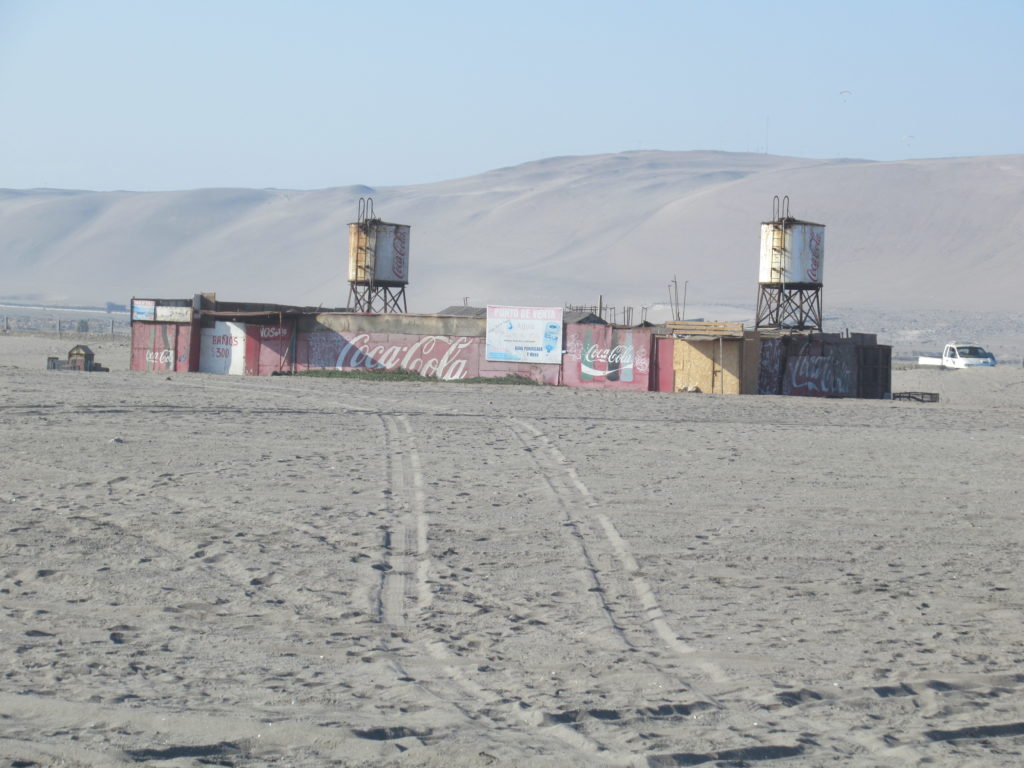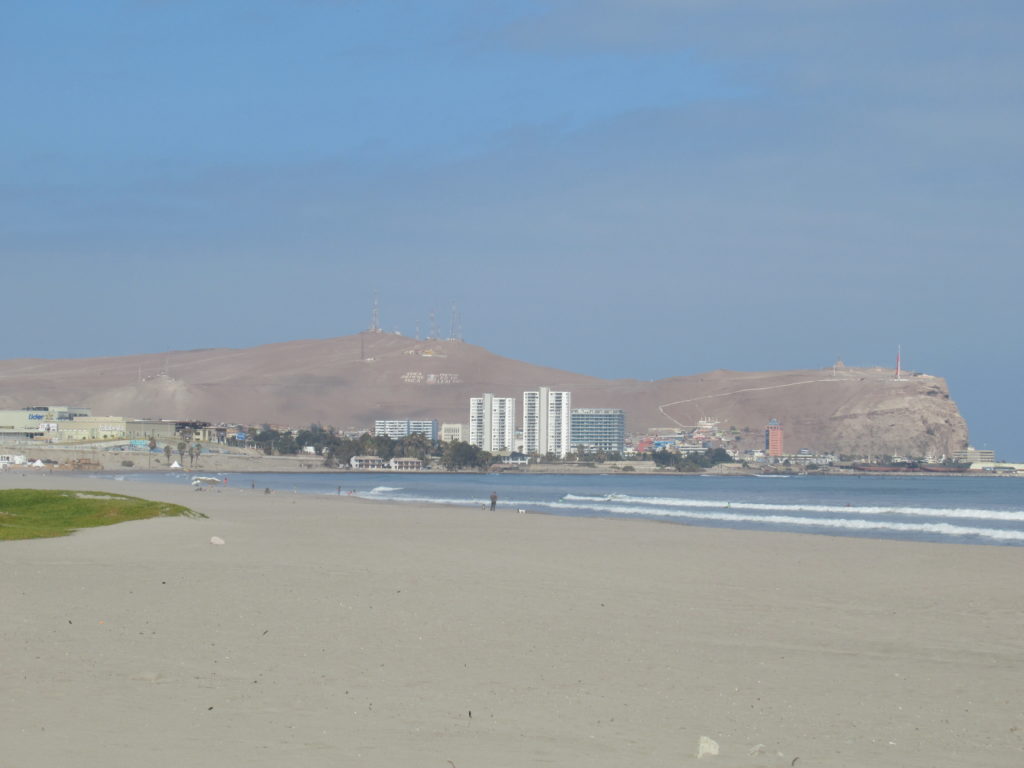 While the beach area was quite quiet, the town centre of Arica was a hive of activity – full of cheap eats – we enjoyed a series of menú del días in Arica :-), street acts at traffic lights, and shops – and while these (shops) are normally of less interest, with PB on the hunt for a new pair of trousers, we needed shops!?!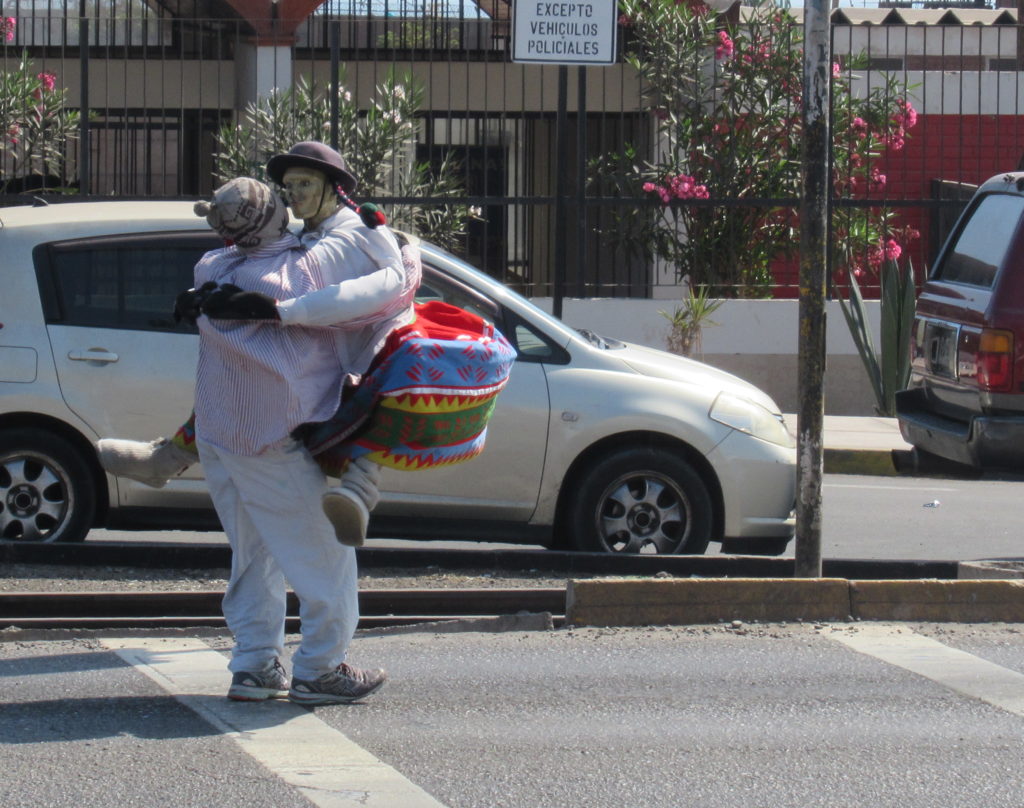 In addition to cheap eats and shops there were other attractions that inspired us to walk in to the centre of Arica as well!!! The first, the big hill that you might have spotted in some of the earlier beach pictures?!? This hill is known as El Morro de Arica… It's a pretty steep climb up to the top of the Morro de Arica, but we thought that the views from the top made the climb worthwhile 🙂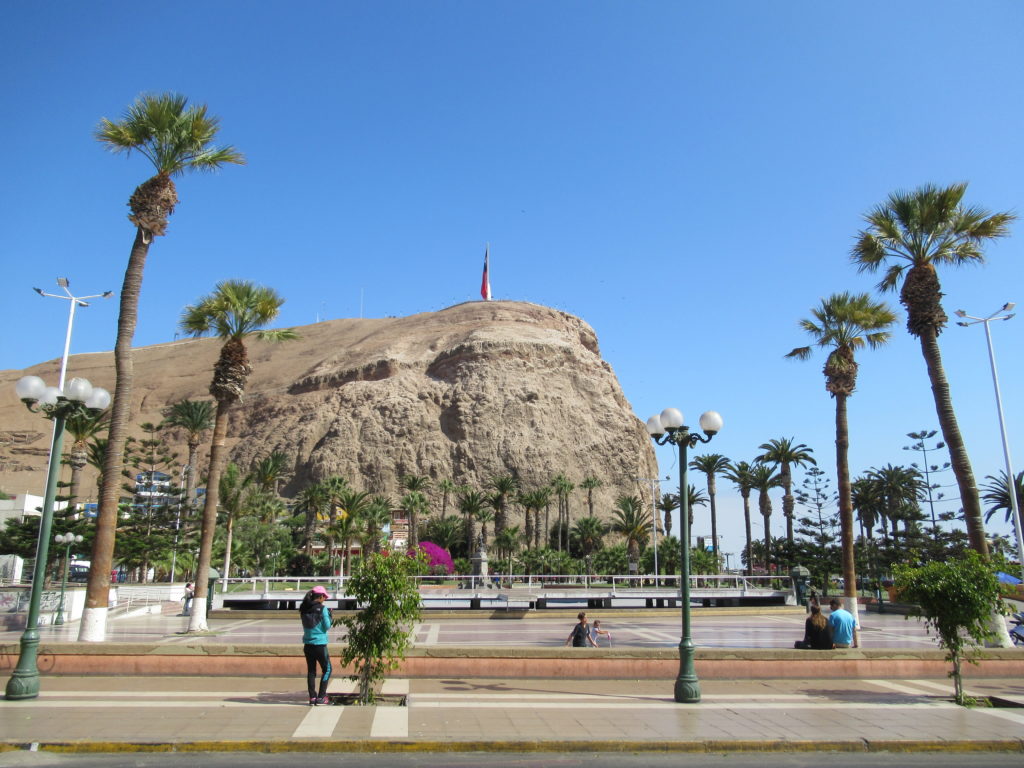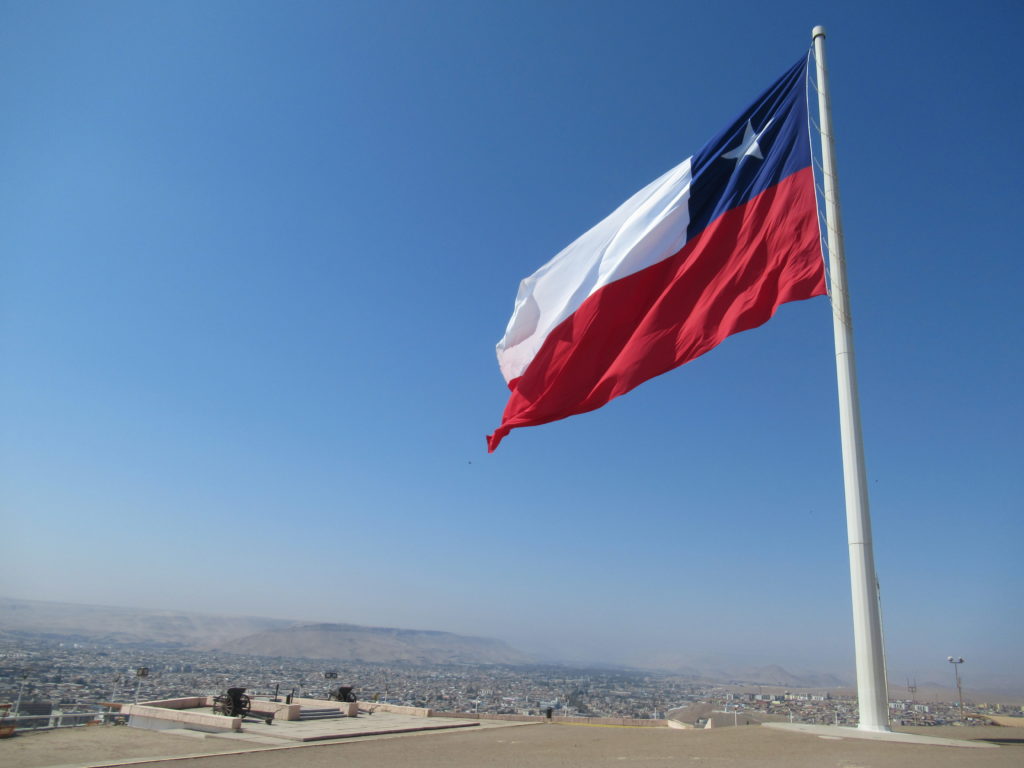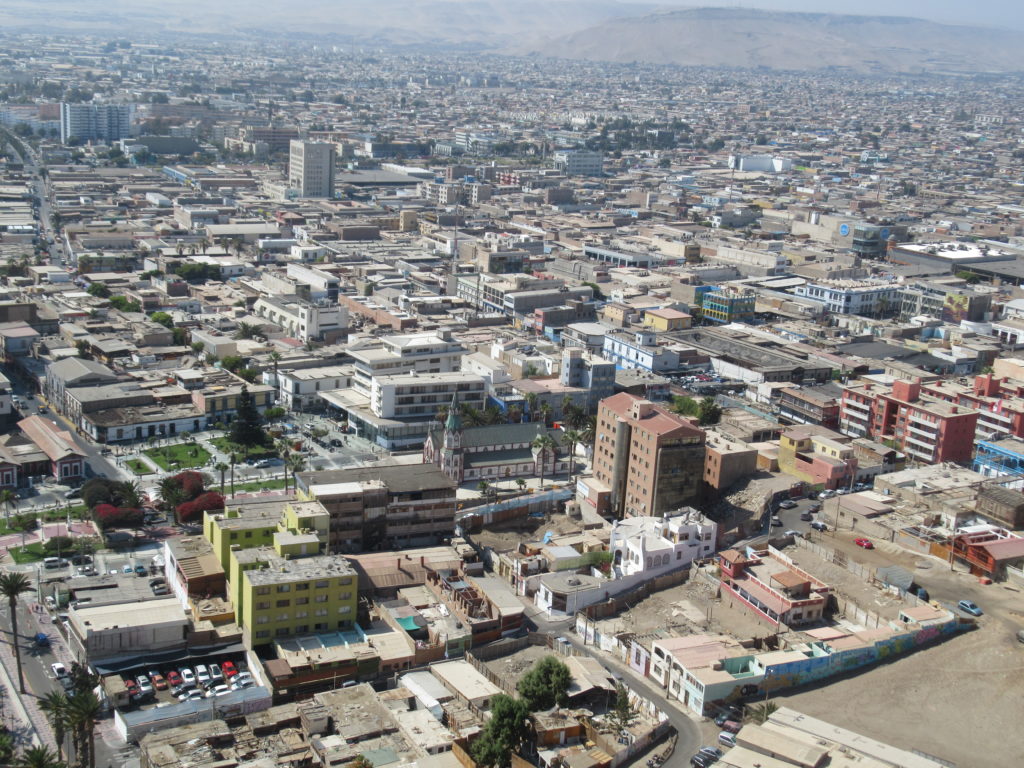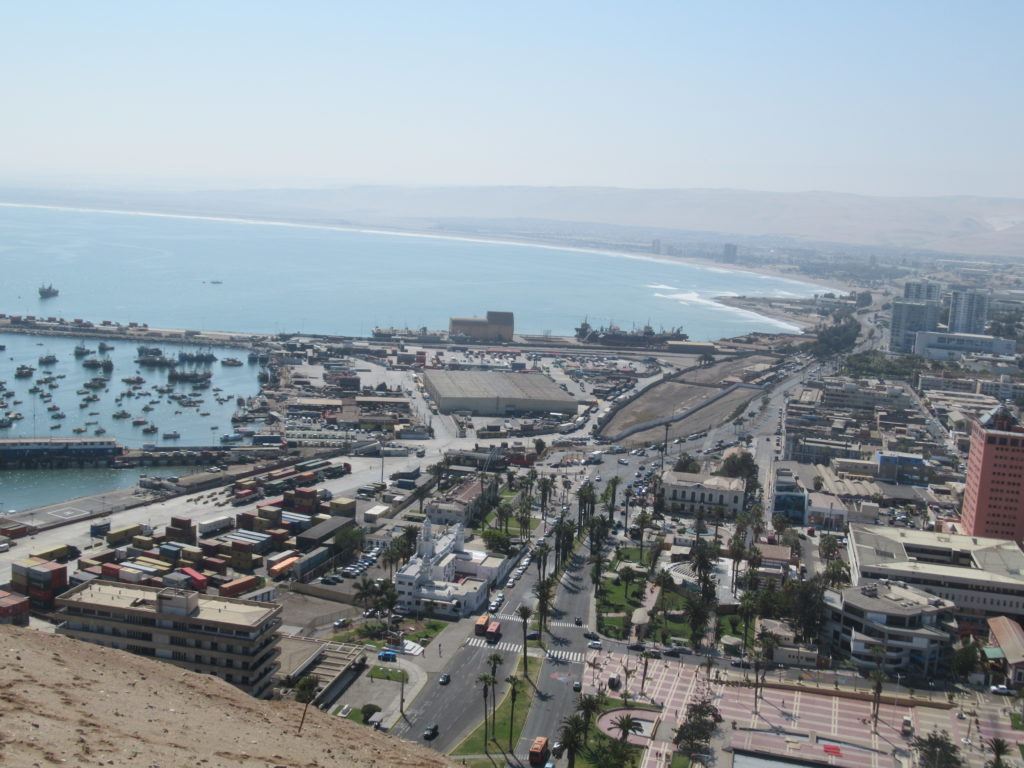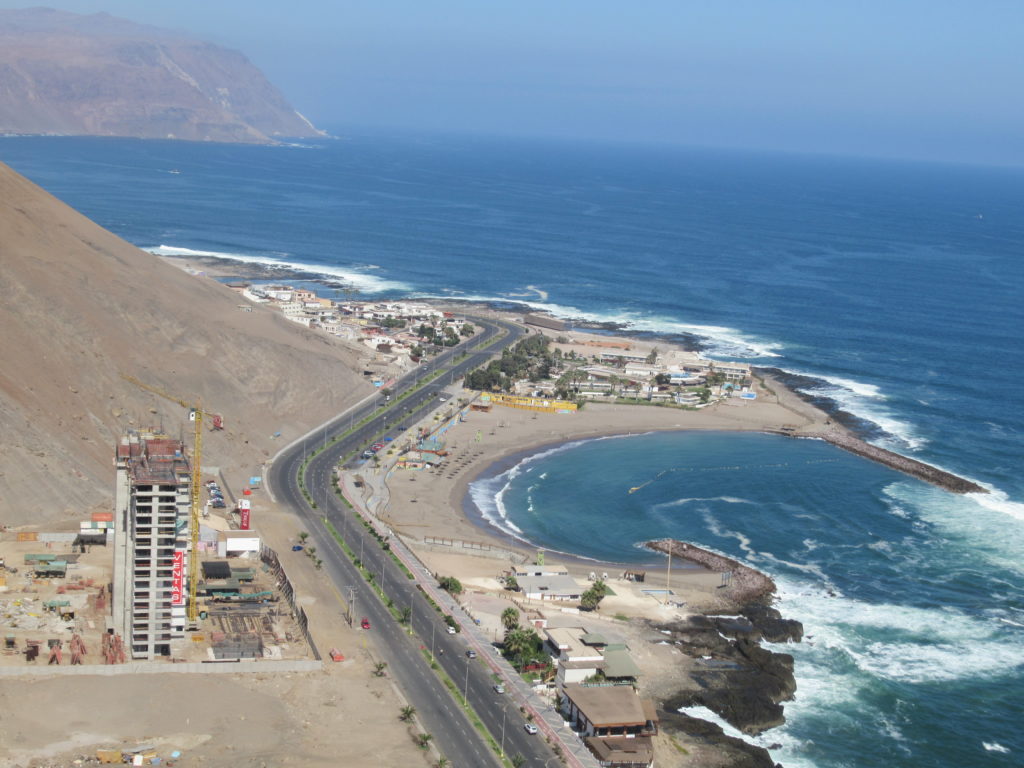 The second principal attraction is the San Marcos Cathedral…  it's set on a big square with 2 palm trees that perfectly frame the beautifully designed cathedral 🙂 This cathedral was in fact designed by Gustave Eiffel… as are a few buildings in South America…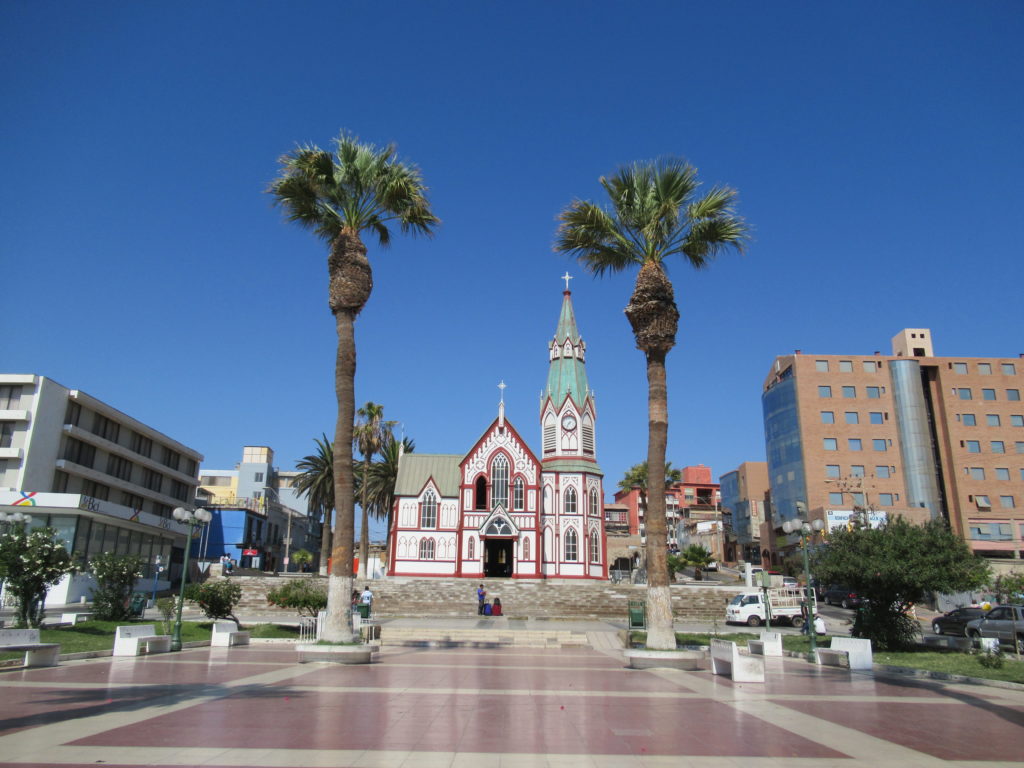 And finally, the other attraction in Arica is a museum (the Museo de Sitio Colón 10), which is home to a number of chinchorro mummies – which are apparently the OLDEST examples of artificially mummified human remains in the whole world!!! While they were nowhere near as well preserved as the mummies we'd seen in Salta a few weeks before – it was still pretty cool to see them 🙂
We also found bird number 287 in Arica – how exciting was that!!! Number 287 might look like an ordinary pigeon at first glance – BUT he was way cooler.. check him out…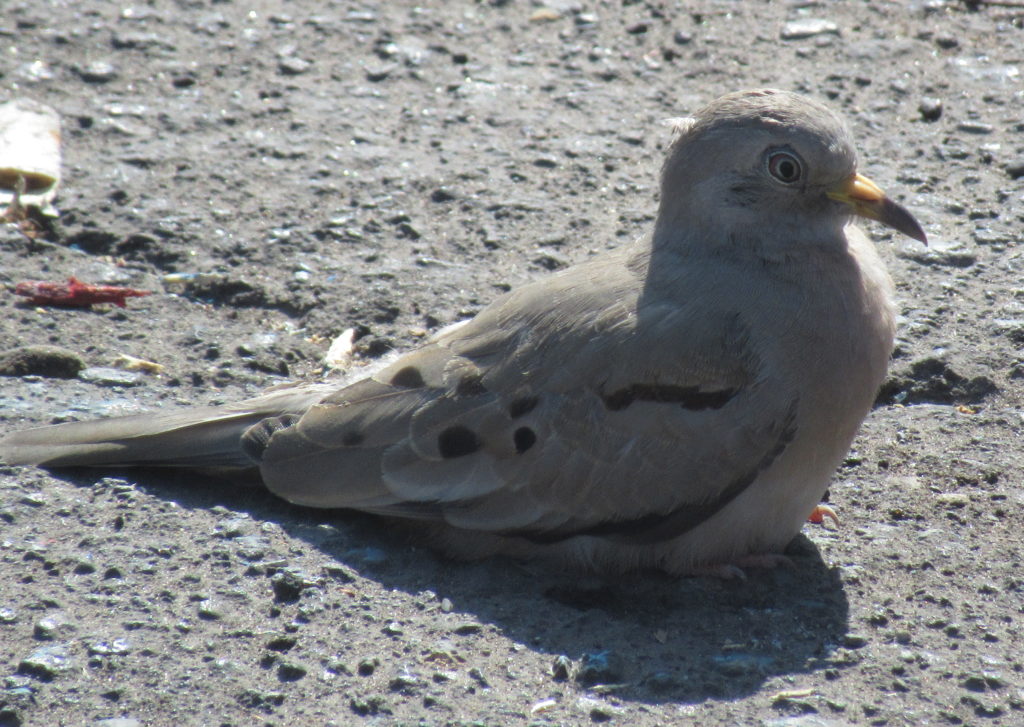 AND as well as a new bird… we discovered the BEST bread that Chile has to offer in Arica… unfortunately I can't share the name of this bread with you… as no-one – even the people working in the shop selling it – seemed to know what it was called 🙁 BUT if you're ever in Arica and see bread looking like this – I do however recommend that you buy it 🙂 🙂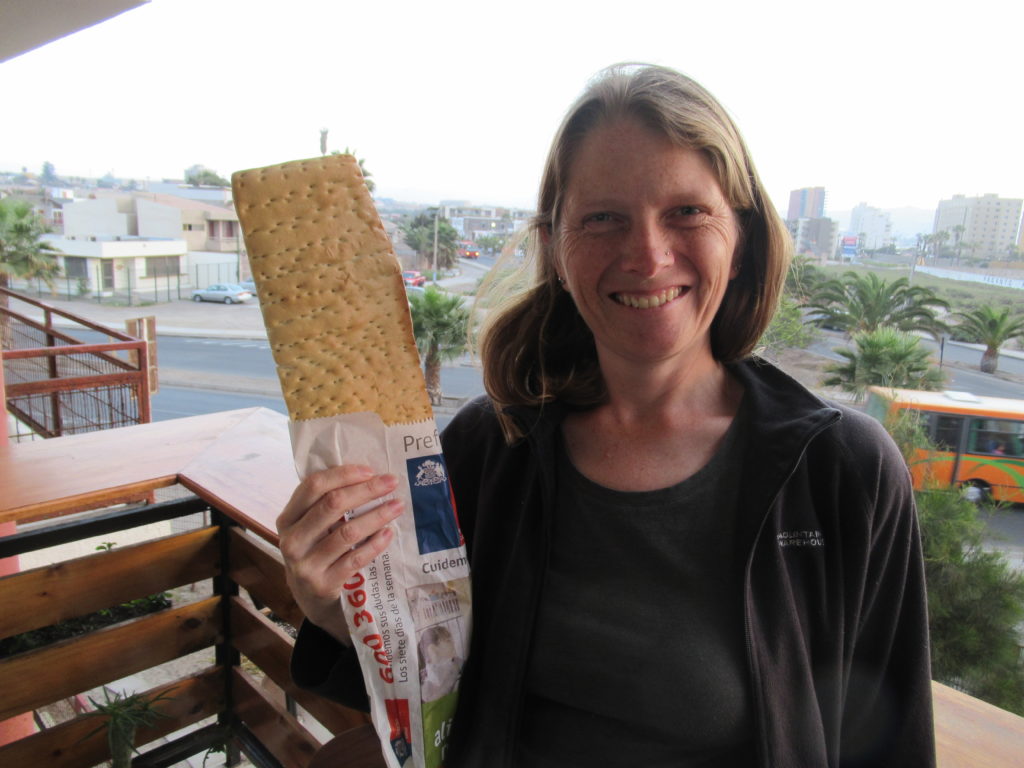 Our time in Chile ended well 🙂 We enjoyed our week in Arica… and would have liked to have stayed longer, but our airbnb wasn't available… Now it was time to say goodbeye to Chile… – it was sad to leave, as Chile had exceeded ALL of my expectations… BUT Bolivia was calling 🙂 🙂