We spent the night in Bagua Grande en route to Chachapoyas… yep, another special PB/CC 'one night only' stop – with one reason only – to AVOID the DREADED NIGHT BUS!?!
Bagua Grande is a smallish town, which sits in a valley in the Andes Mountain range… the fact that it's in a valley makes the weather VERY different to the Peruvian weather we'd become acustomed to in the Andes… It was HOT and STICKY!?! What was going on?!?
In this climate, the perfect accommodation would therefore come with air-con, and a fridge in the room so you could have a nice cool glass of water once you got in…
Unfortunately we didn't get our first hotel choice – it was full 🙁 Guess that's why we usually book in advance – but not this time!?!
The second place we went to had space though… AND at a bargain price 🙂 In fact, at $13 AUD (just over 7 GBP) it gets the award for the CHEAPEST ENSUITE ROOM of the trip…. BUT I guess here is where we learnt that the 'you get what you pay for' saying is true!!!
The room was VERY basic – there was a bed… well yep, there was a bed… The walls were yellow – well, where the paint hadn't peeled off anyway.. and it was also pretty dirty 🙁 🙁 Even PB admitted it was dirty and pretty rough – so it must have been pretty bad!!! 🙂
The room was down a long corridor at the back of the hostal (so all good for being the furthest possible away from any street noise!)… however a quiet restful sleep is always hard when the walls are paper thin, and there is a window onto the corridor, and there is no glass in that window – there was a basic mesh on the window… but mesh is most definitely NOT soundproof!
The final straw was the ensuite bathroom…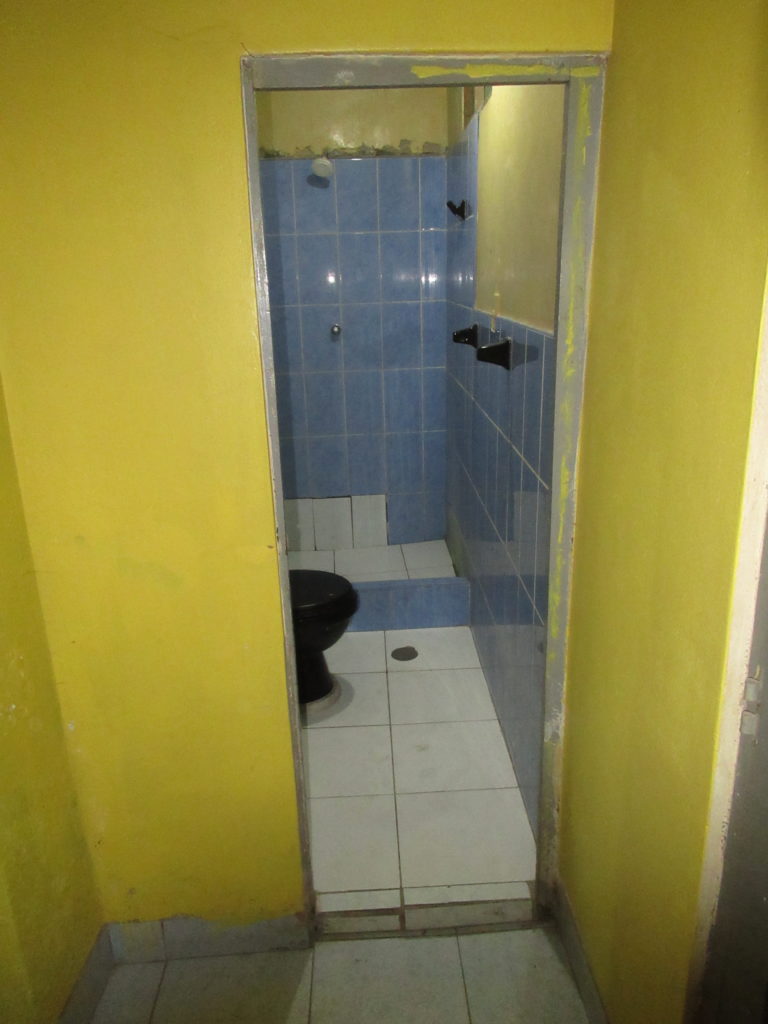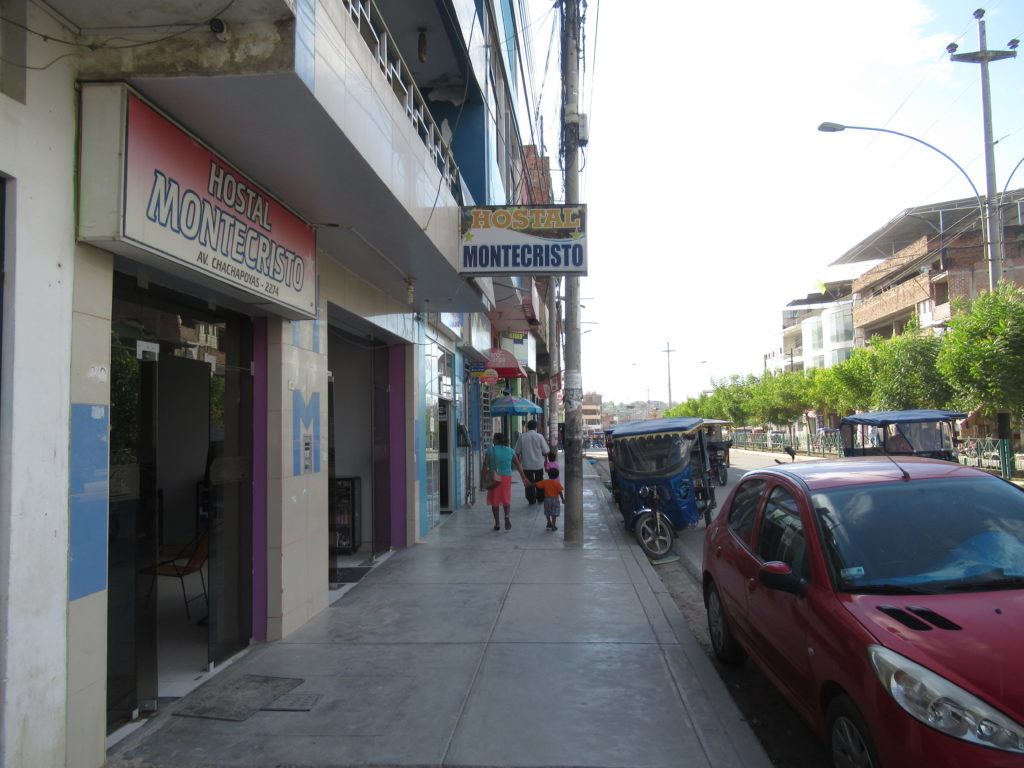 Our stay in Bagua Grande – as you might have guessed – wasn't up there in the highlights of the trip… BUT I blame the accommodation!!! The town itself was ok!!