We enjoyed our time in Buenos Aires… the big smoke of Argentina… with only 6 full days there we couldn't see it all, but it definitely gave us a good taster and time to see the spots that all good tourists need to see!!!
We probably did it a little differently to most visitors though, as PB only let us use the subway once (not including when we were arriving and leaving – we were allowed to use the subway then – as walking from Retiro to the suburb we were staying in with our big bags would have been a bit far!!!) The rest of the time our only method of transport… was on foot… it's all good though – my trainers still have some life left in them 😉
We stayed in an Airbnb in Balvanera barrio – a not-famous suburb that was always full of life 🙂 and was kilometre zero for all intents and purposes of our walking exploring of Buenos Aires… although of course we visited the real ground zero for Buenos Aires too 🙂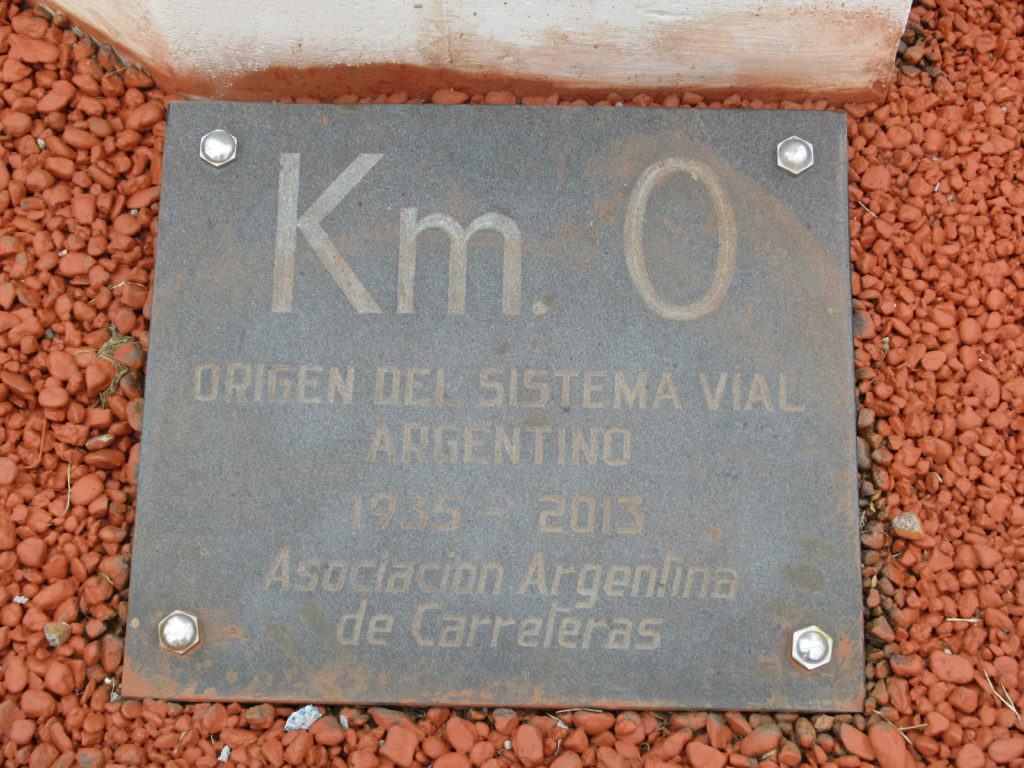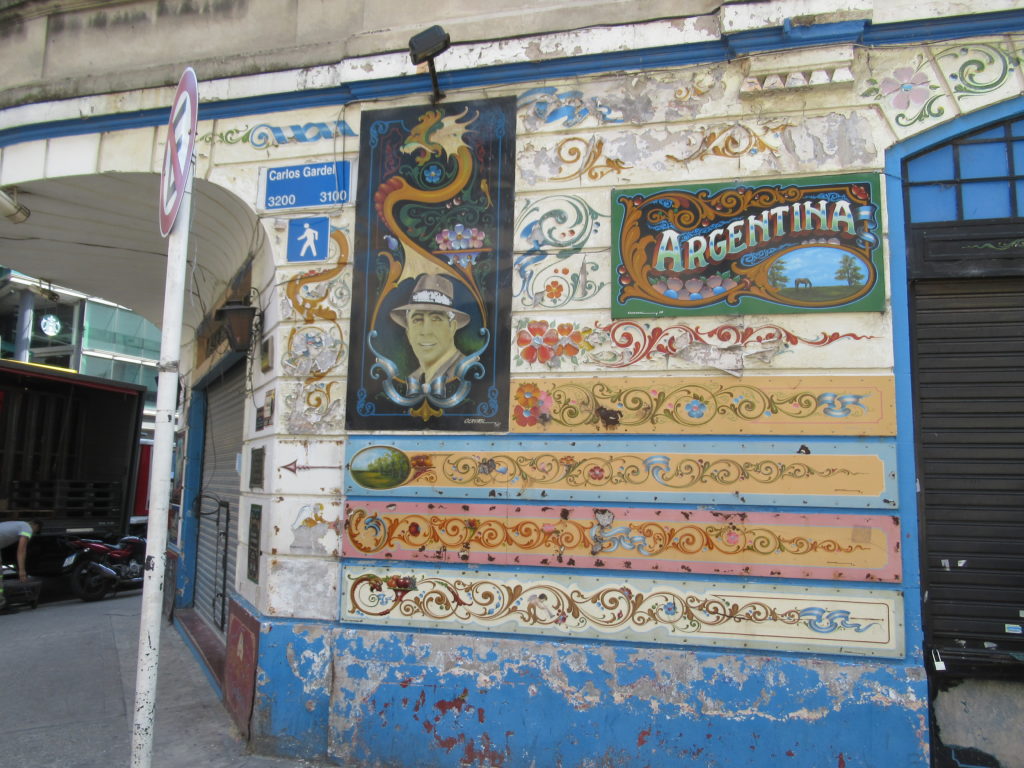 My favourite day in Buenos Aires was a very big walking day… we left ground zero (our suburb of Balvanera) to head off sightseeing… it was our first day seeing the streets of the capital as we'd imagined them to be i.e. busy (we arrived on a weekend and the Monday was a public holiday… leaving us with a false impression that Buenos Aires was a quiet place to be!!!). After a quick snack (walking builds up an appetite!?!) of chipa (yay, BA has Paraguayan treats 🙂 ) we headed to the centre, taking in some landmarks on the way…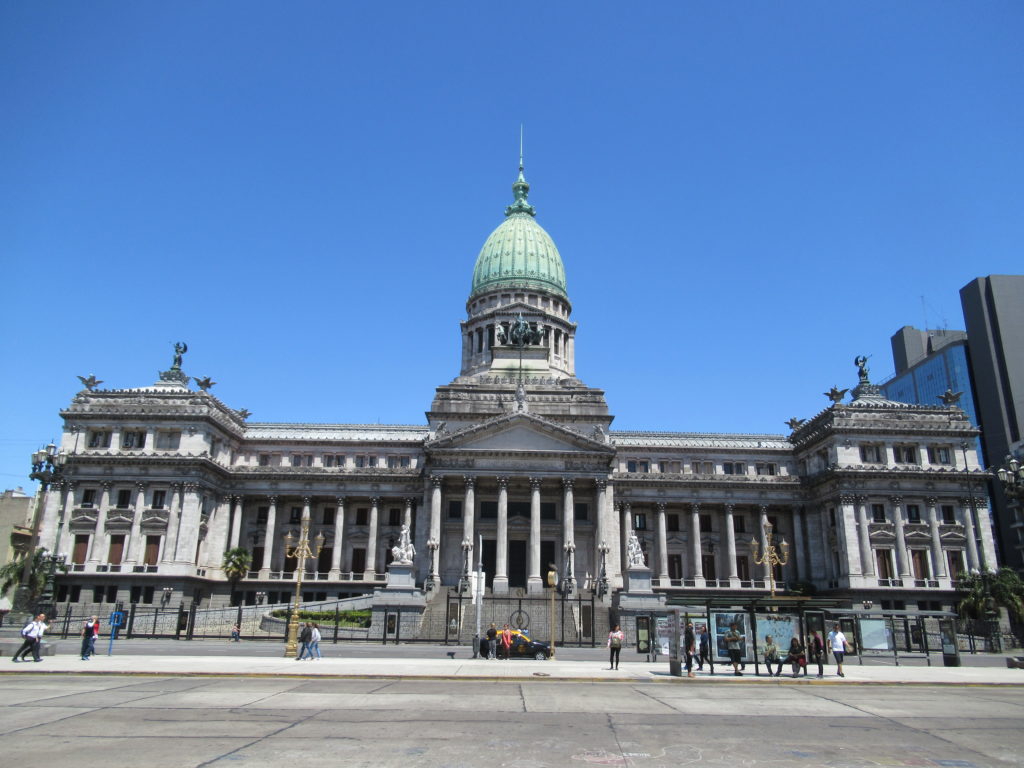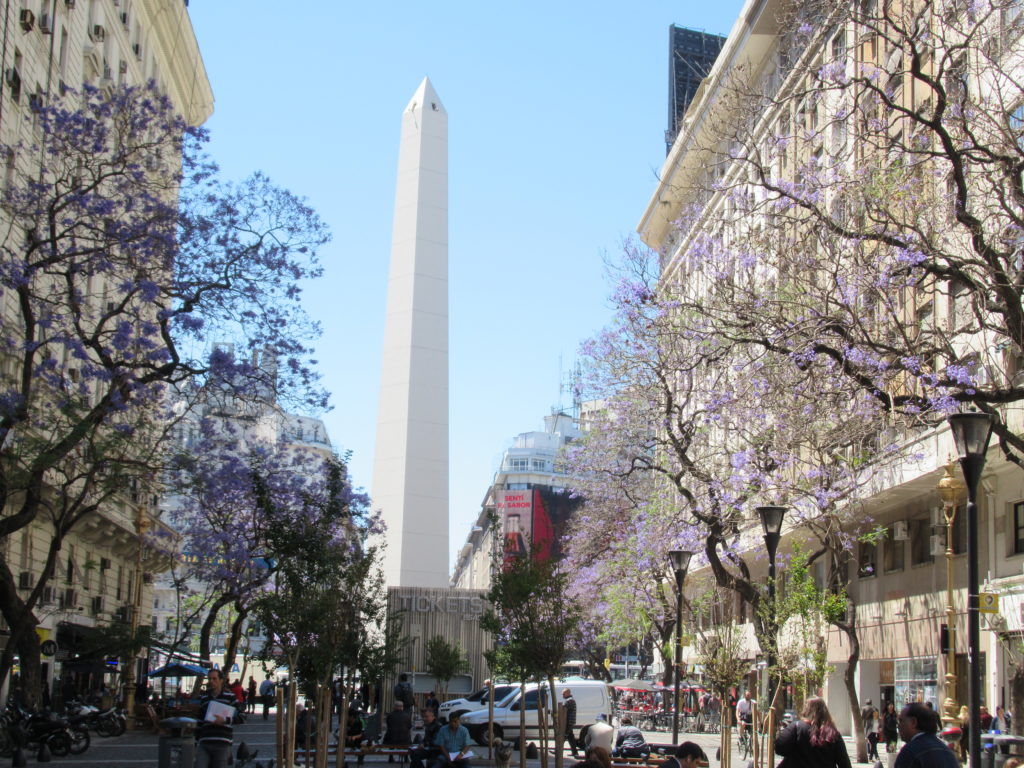 We reached Plaza de Mayo – home to the famous Casa Rosada… yes The Pink House… remember Evita? It's the same place that Evita (and I mean Evita NOT Madonna) stood to greet the crowds – having studied this at uni it was quite exciting to actually be here in person! The best views of Plaza de Mayo were from the cabildo…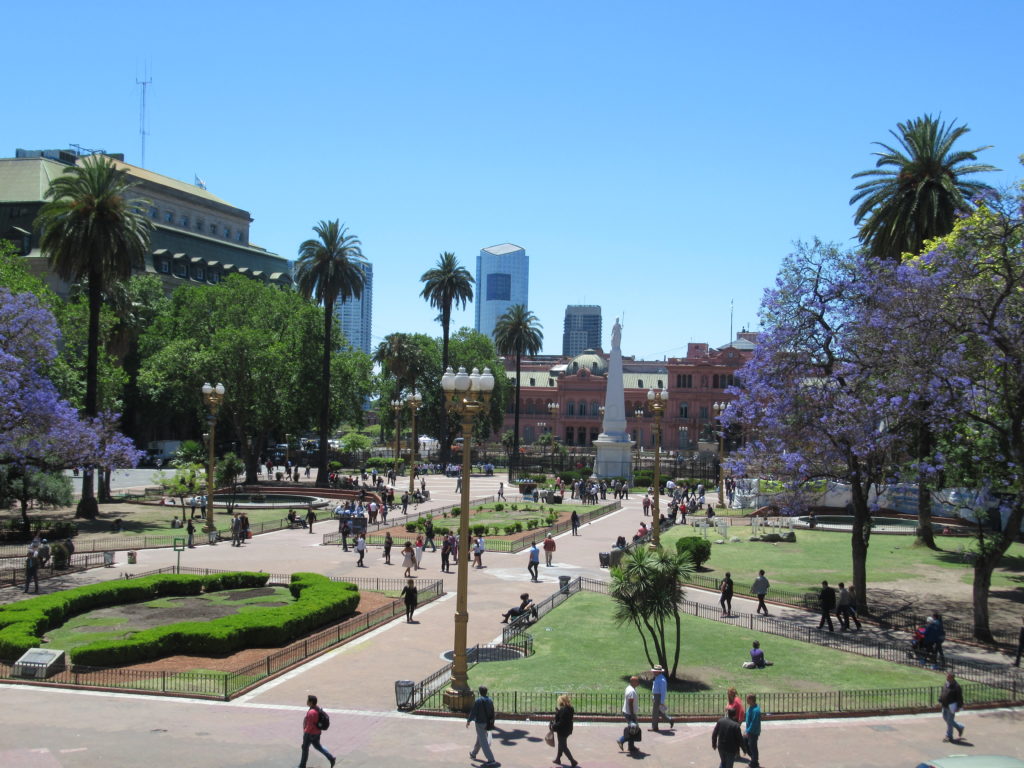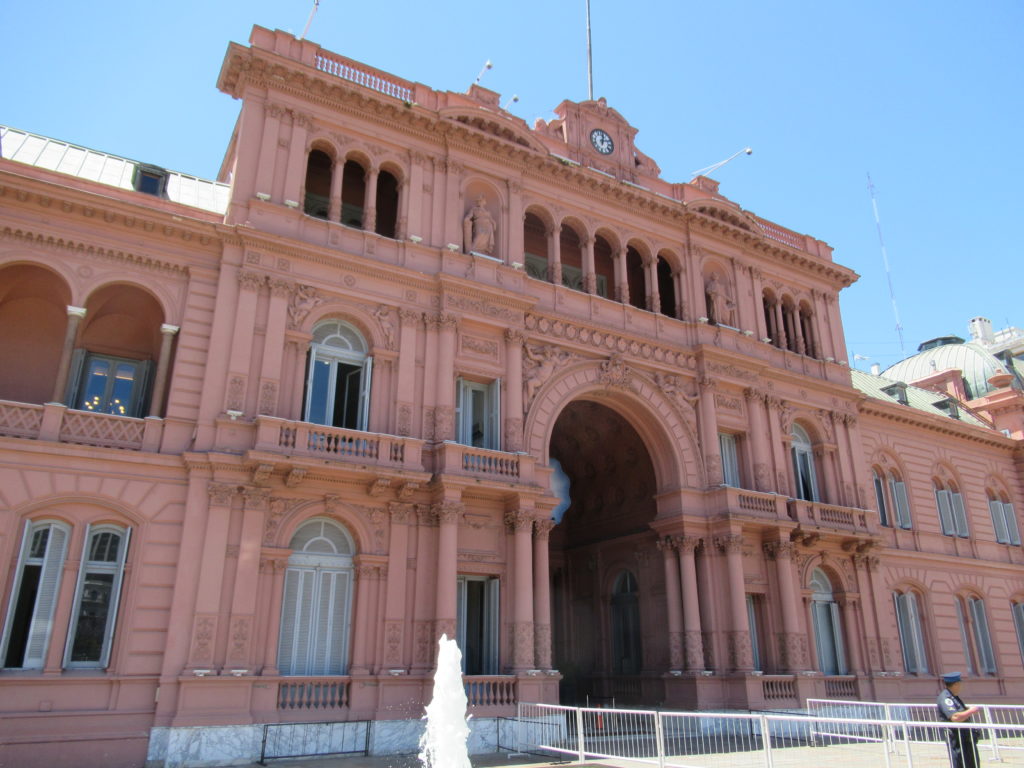 Our next stop after el centro (the centre!) was Puerto Madero… we crossed the famous pedestrian bridge – Puente de la Mujer – a bridge which apparently is the shape of a tango dancers leg!?! Picture below so you can decide if you agree/diagree!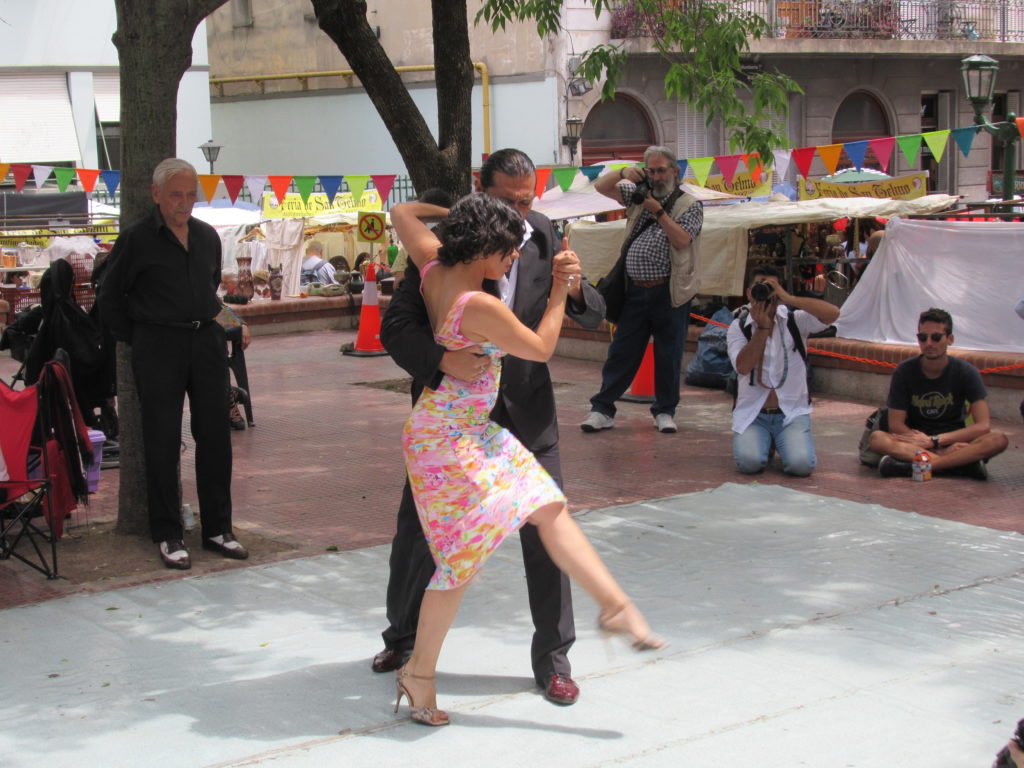 Over the bridge we were ready for our next destination – El Parque Natural y Reserva Ecologica Costanera Sur. This nature reserve in the centre of Buenos Aires turned out to be way better than I ever imagined…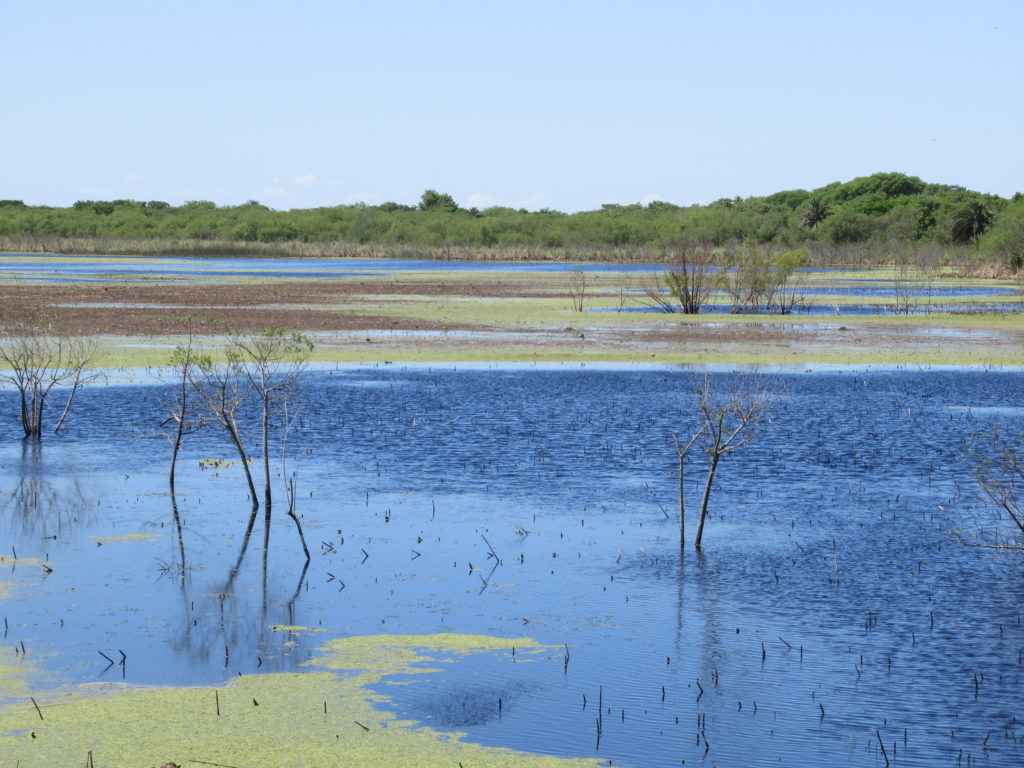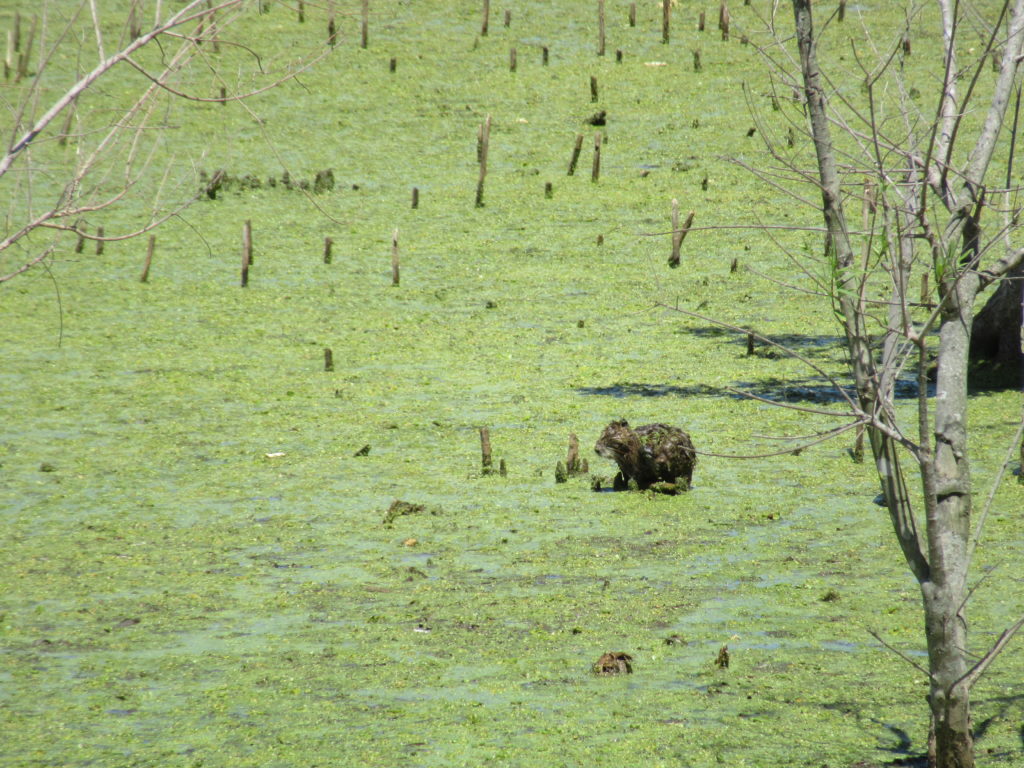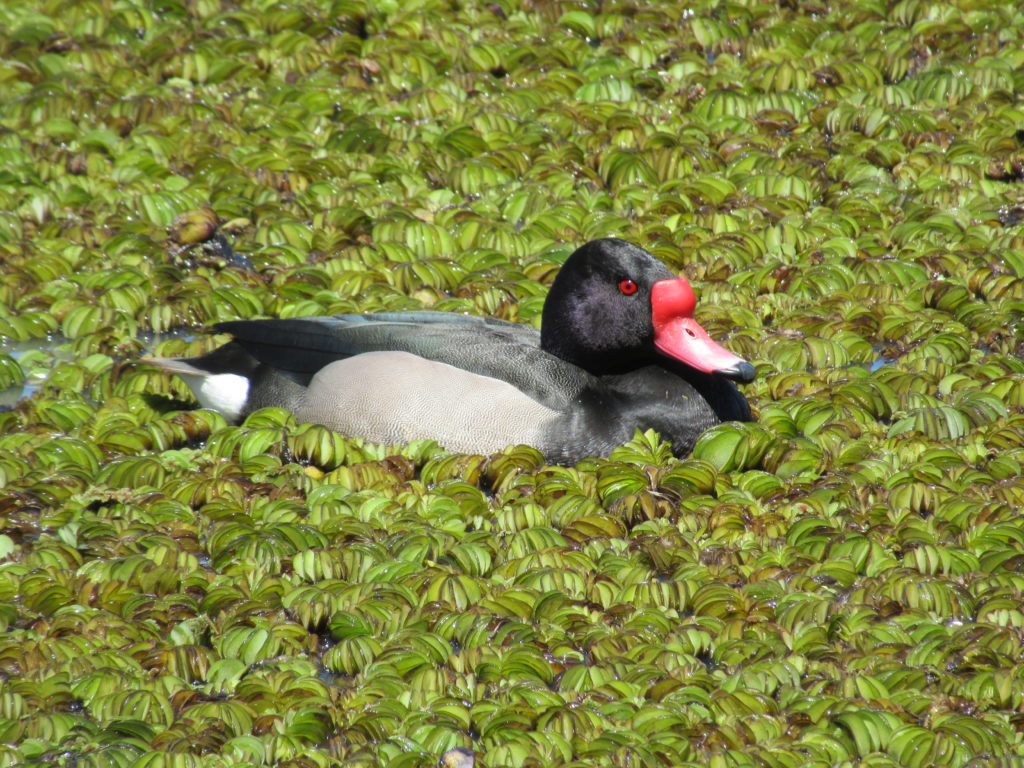 After some animal excitement we strolled home, taking in San Telmo on the way for the second time 🙂 San Telmo is a funky suburb, which is famous for antiques and tango… and is home to a statue of Mafalda (a national icon)… the lines for a pic with Mafalda were crazy long on Sunday when we visited San Telmo on market day… but today we were in luck 🙂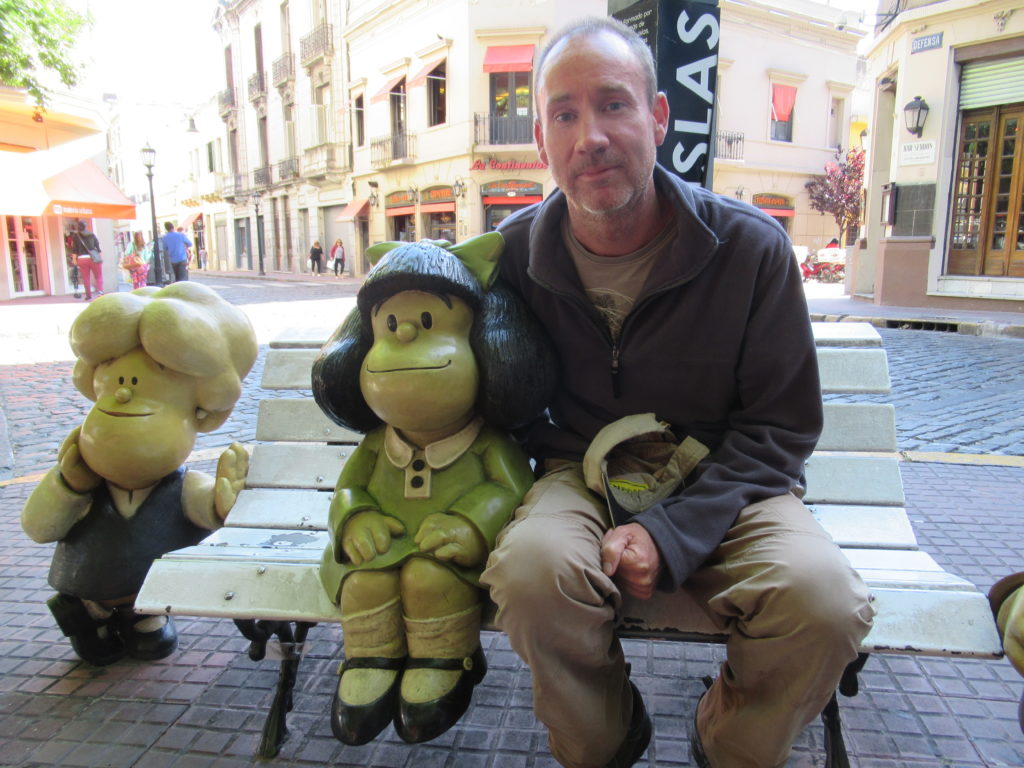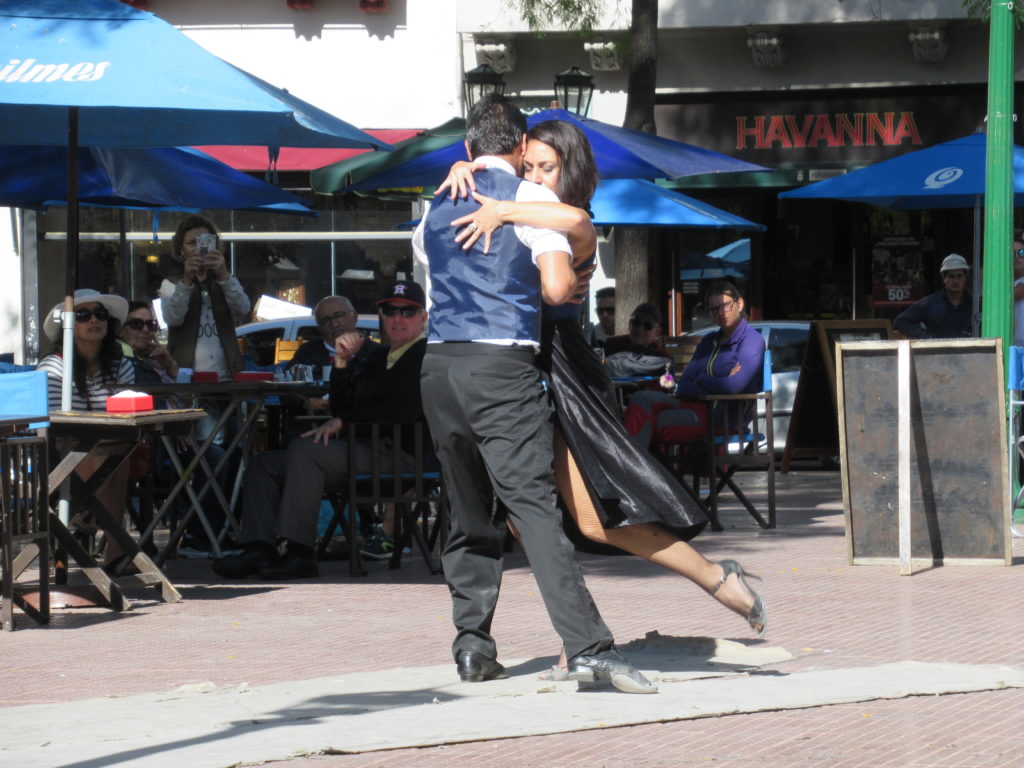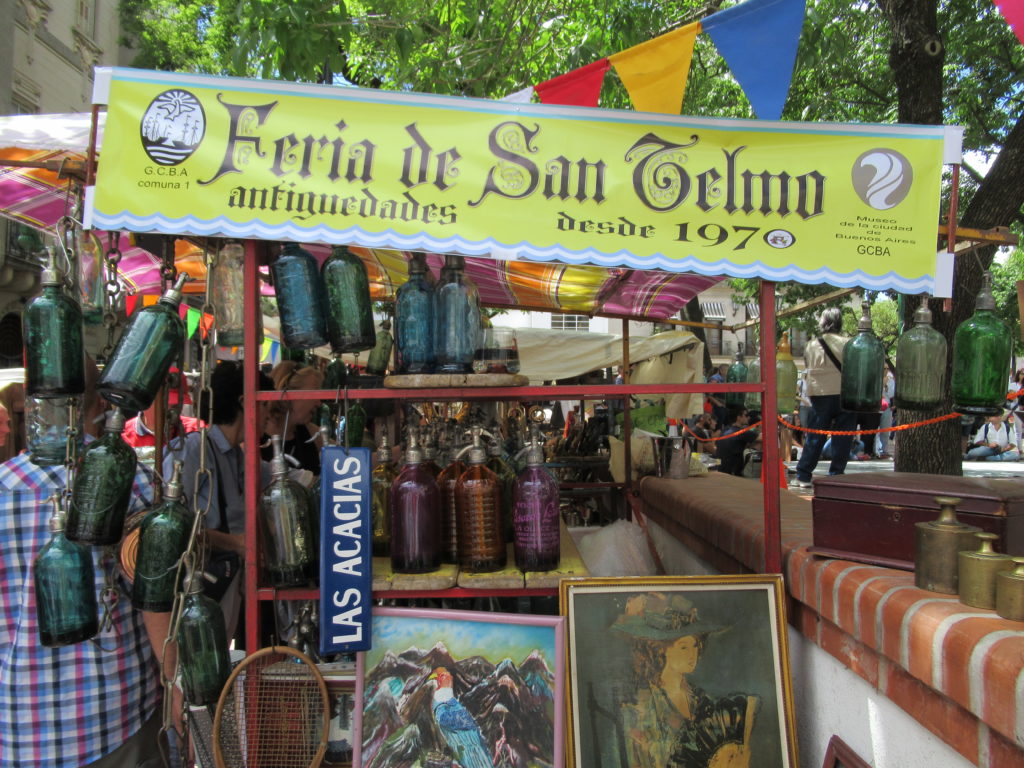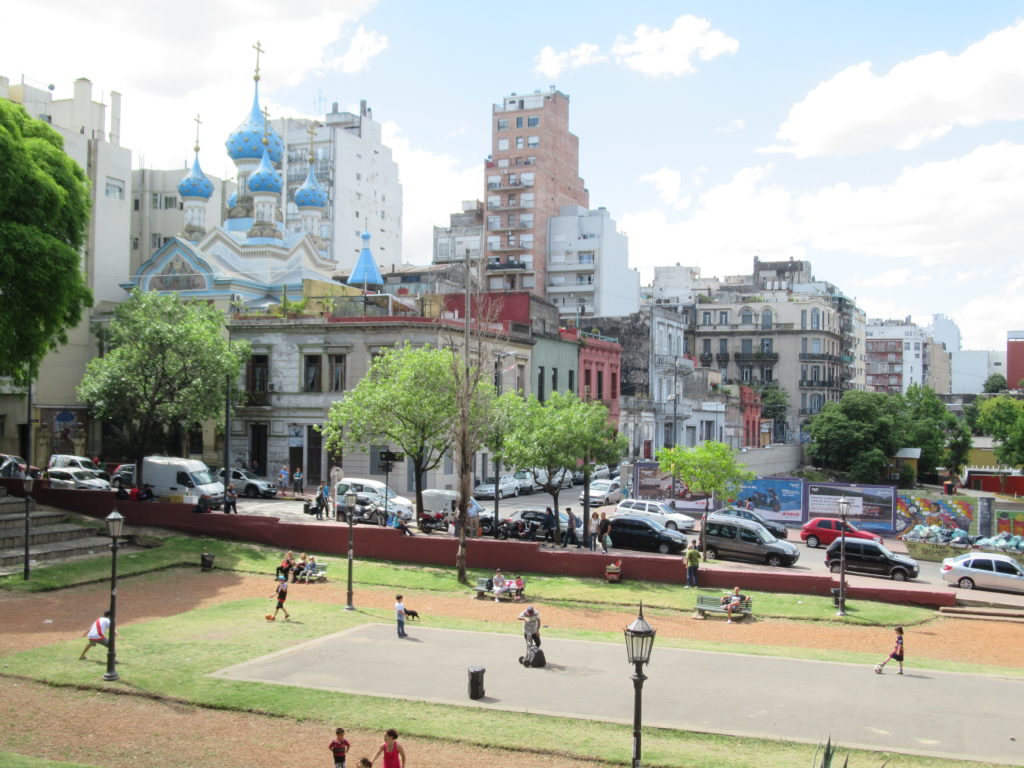 Our other days in Buenos Aires saw us taking in as many of the other must-see destinations as possible as well as some of the not-so-necessary-to-see destinations!!! It would take too long (and possibly be a bit boring for you… and me) if I wrote about  everything we did, so here are two suburb highlights that didn't make it into the best day section of the Buenos Aires blog post…
Recoleta – Home to the famous Recoleta Cemetery where many famous Argentinians are buried… it was very grandiose, and an interesting place to see… The suburb also has heaps of parks which are pleasant to stroll around… one of these parks is home to the impressive Floralis Genérica…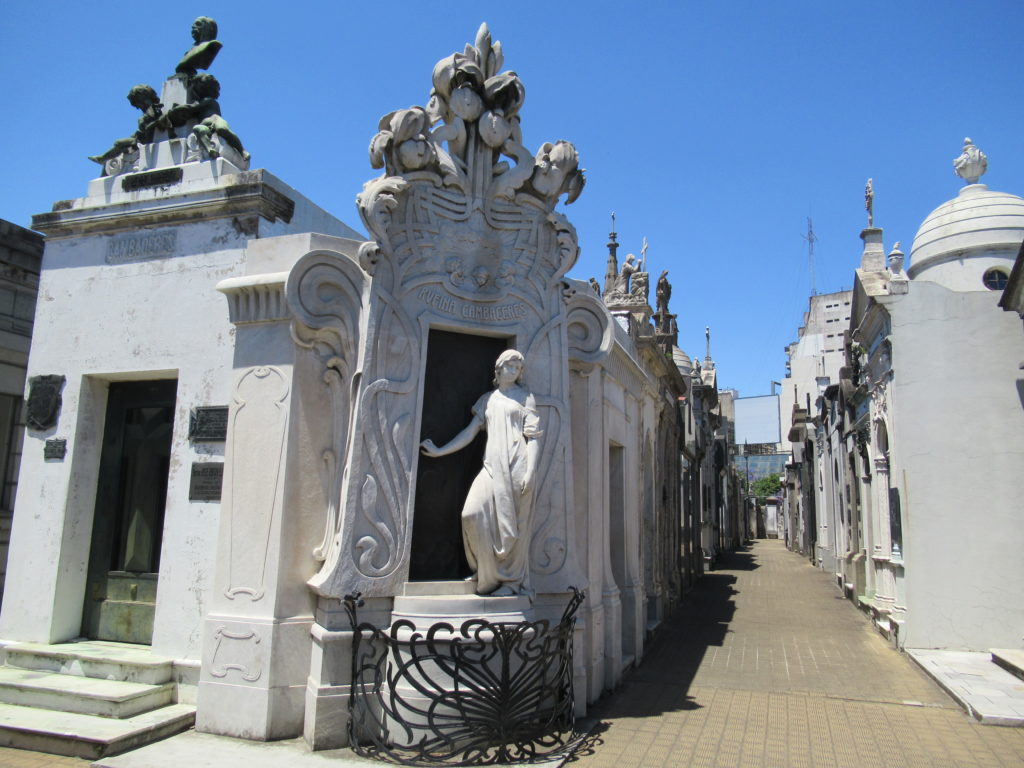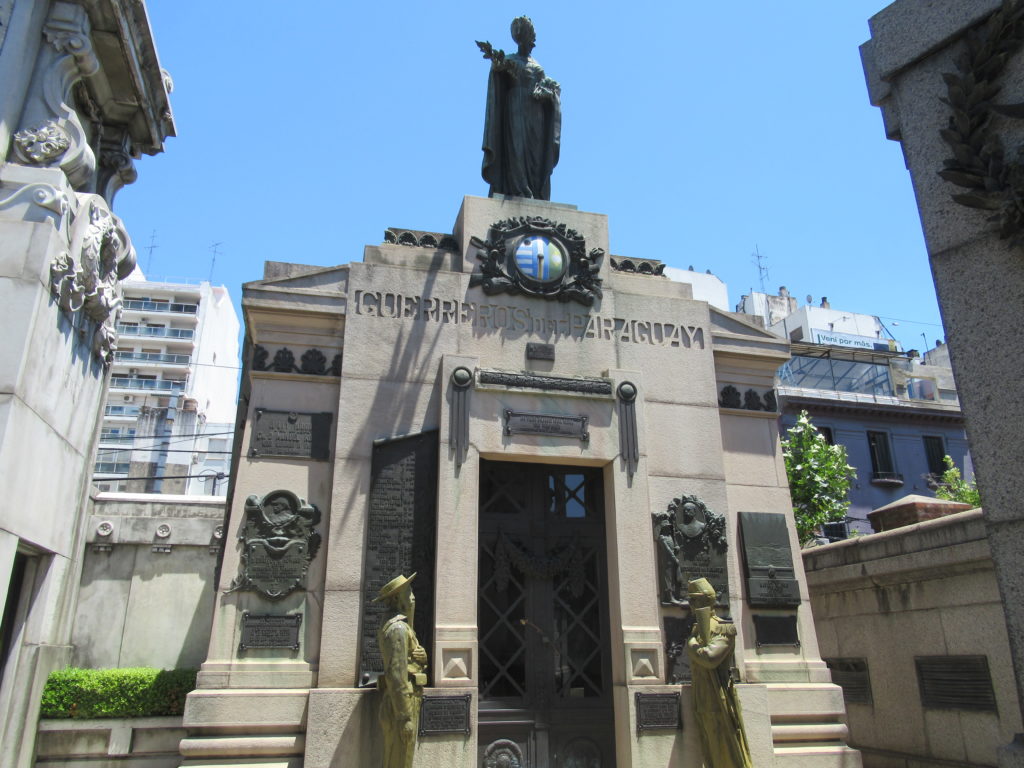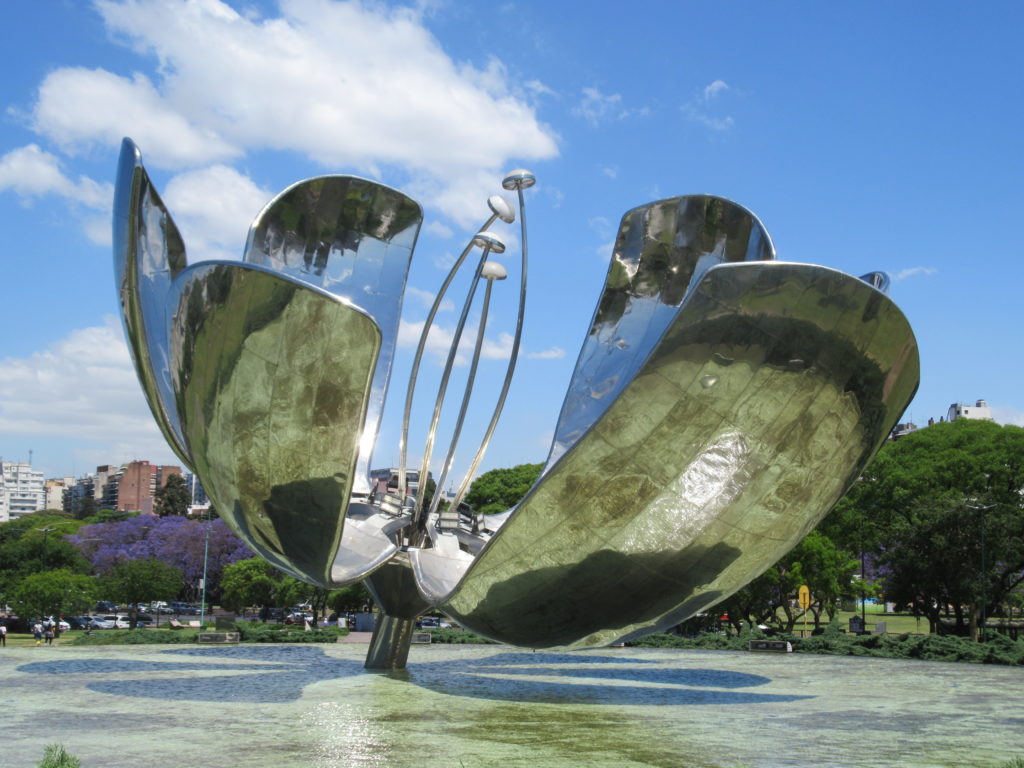 La Boca – again a pretty famous suburb of Buenos Aires… famous I guess for 2 things – firstly The Boca Juniors (the football team (soccer 😉 ) that a huge number of Argentinians go crazy for… we were there on match day, so couldn't get close to the stadium as it was barriered off with police directing us (sometimes not very well, as they didn't seem to know where all their own barriers were!) away from the area… and secondly it's famous for the colourful houses made from corregated iron…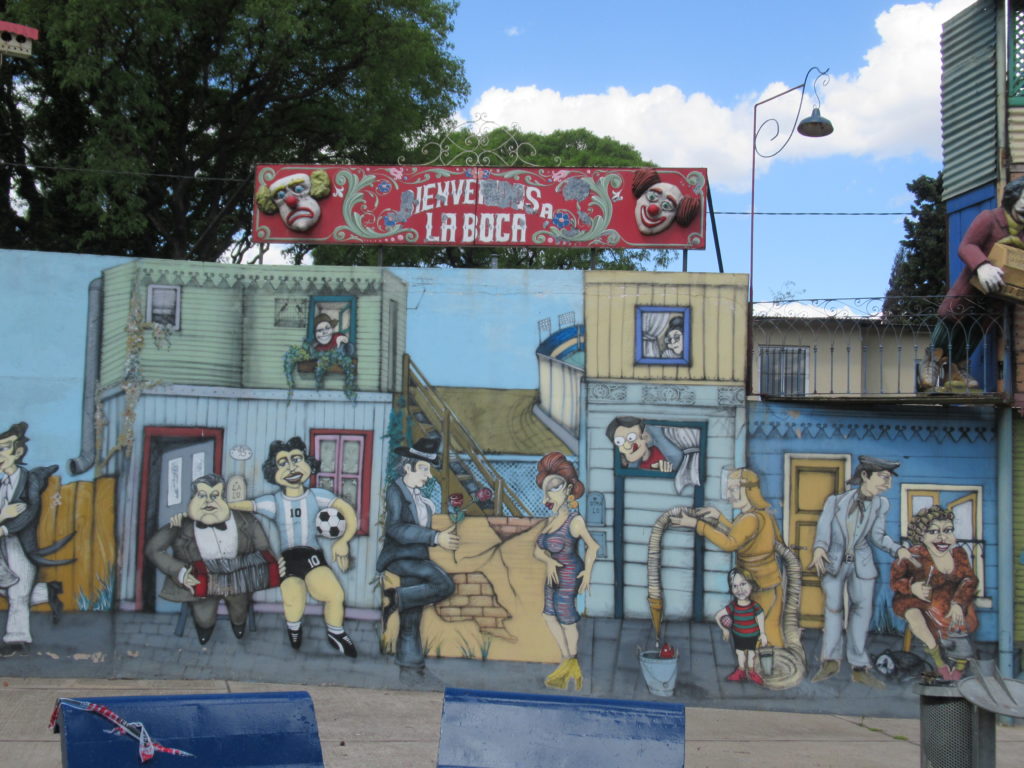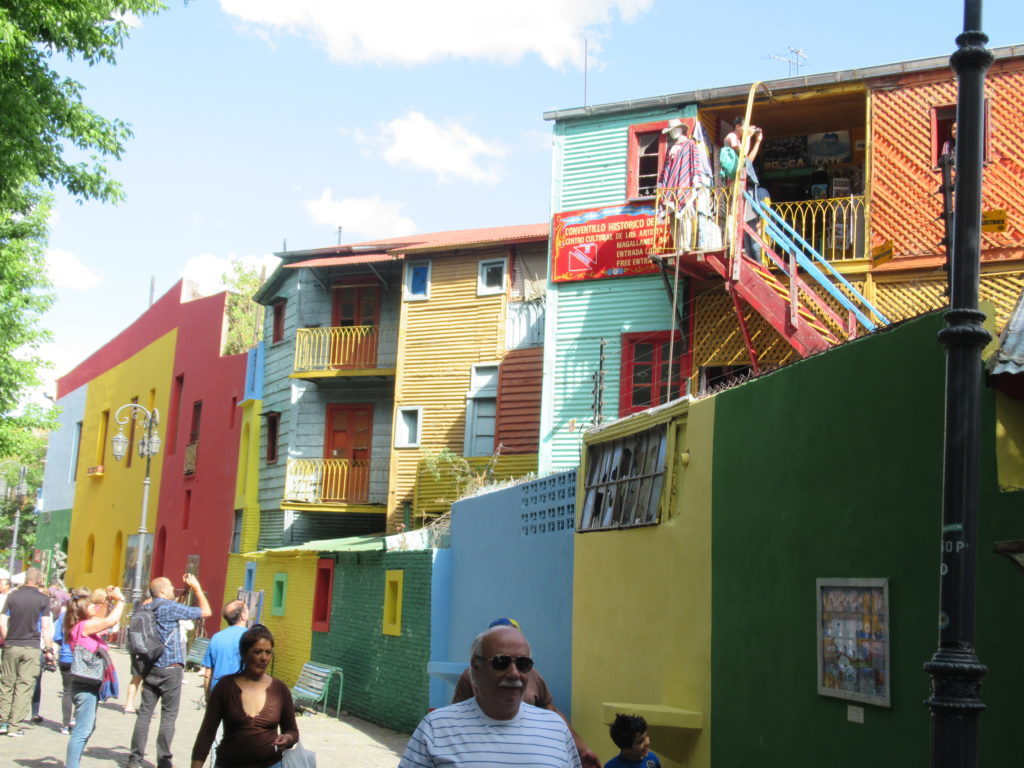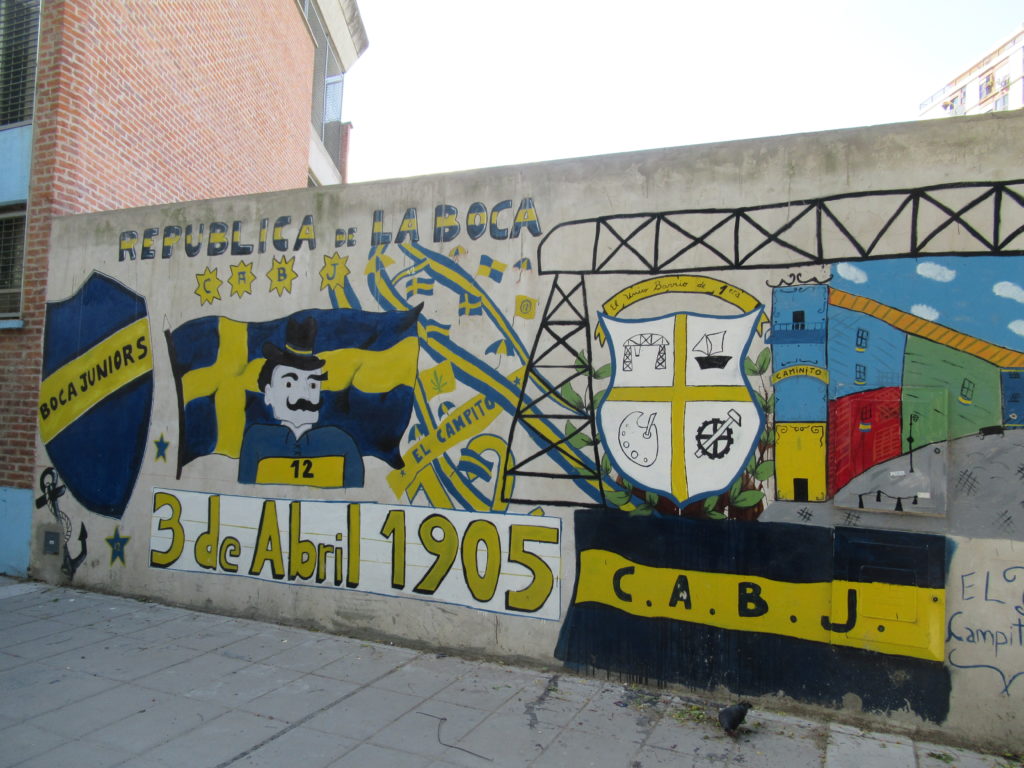 All in all, we really enjoyed our time in Buenos Aires, there was always something interesting to look at wherever we walked.