Acai – better than Panchos?
You might remember the ubiquitous Argentine snack The Pancho?
In Brazil there are not so many Pancho sellers, but what IS sold everywhere is Acai.
Acai is a super-fruit from the Amazon, and it's a nice purple colour. Acai is sold everywhere in cafes and dedicated kiosks, usually in the 'slushy' type format – which is basically crushed fruit with an icy texture… yes, I'm not really sure how they make it or what they do to it…
Now because it's based on fruit, you might argue that's it much healthier than Panchos, and so the Brazilians are ahead in the healthy eating game… but it does seem like it has a lot of sugar added…so I'm not really sure how 'natural' it is, or how much fruit is actually in the Acai slush (but it tastes GOOD 🙂 )
On the other hand, you don't just get Acai on its own – NO NO NO… you get it covered in a ton of toppings and additions, and you can pick what you want. There are a bunch of syrupy flavour type things on offer, which are pretty much made of just sugar – but one of the most common additions that is nearly always available is banana, and also granola/muesli. That's an ACTUAL banana chopped up on top, and some quite healthy grains.
So, therefore I conclude that Brazil wins by having a healthy(ish) street snack that tastes delicious.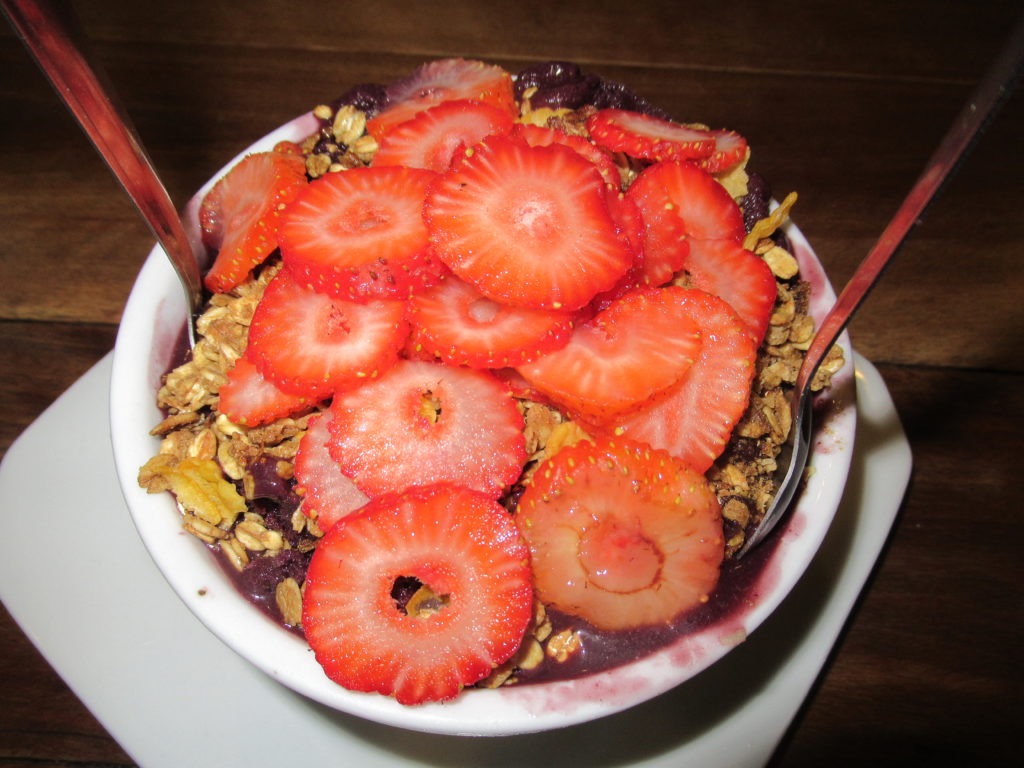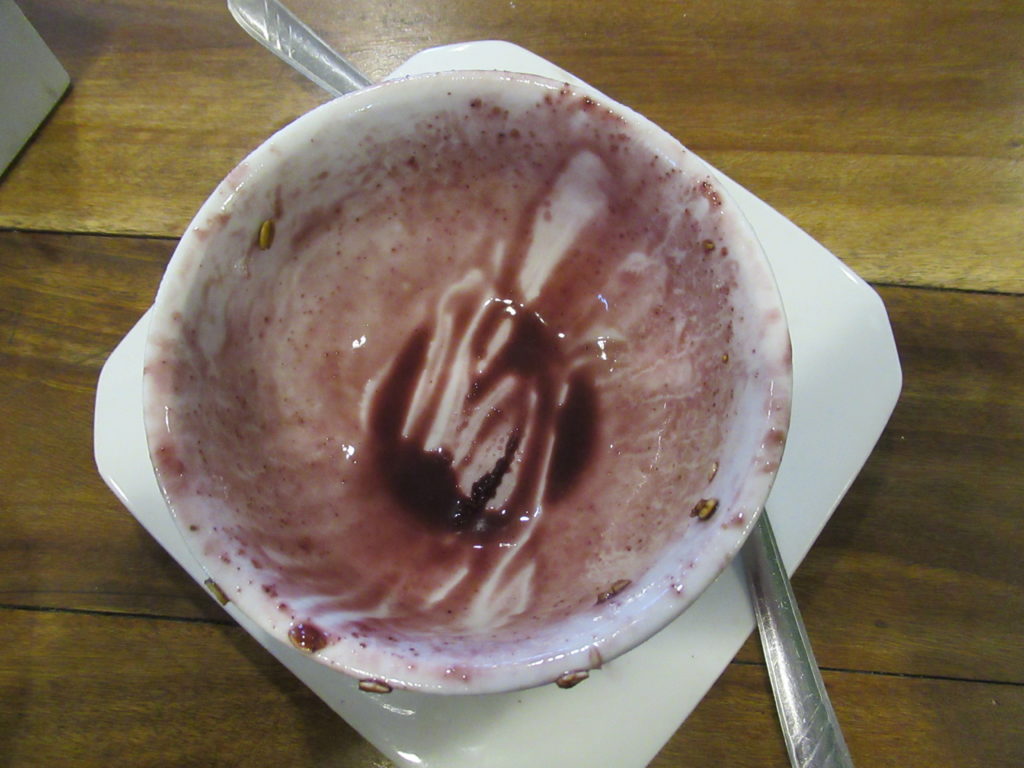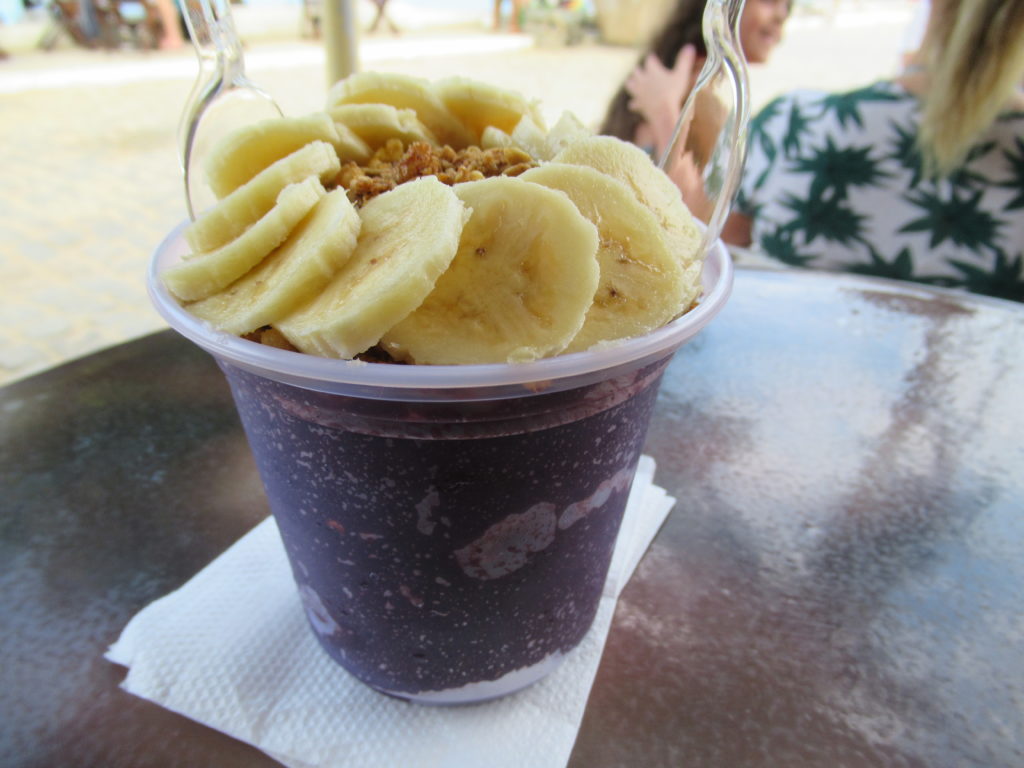 Acai is not only popular as a street snack. In fact Brazilians love it so much that they put it in all kinds of other foods…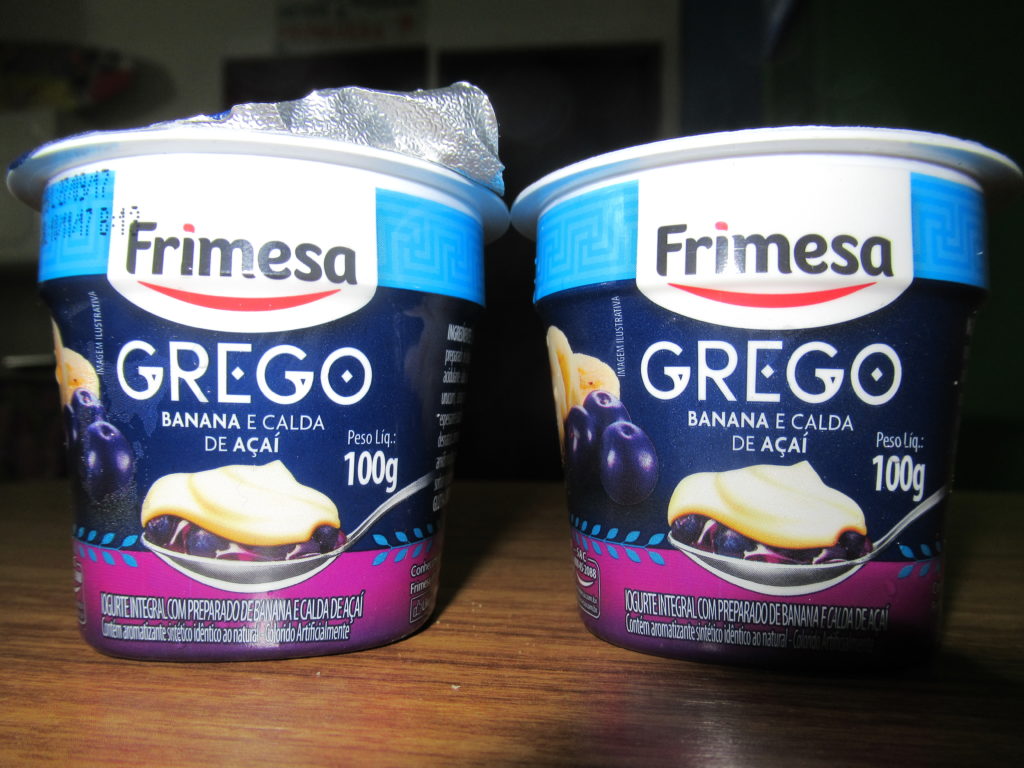 HOWEVER, I do think that they are taking things a bit far with the Acai use, as it seems that they have no boundaries in where the Acai can go…. they even have Acai Shower Gel….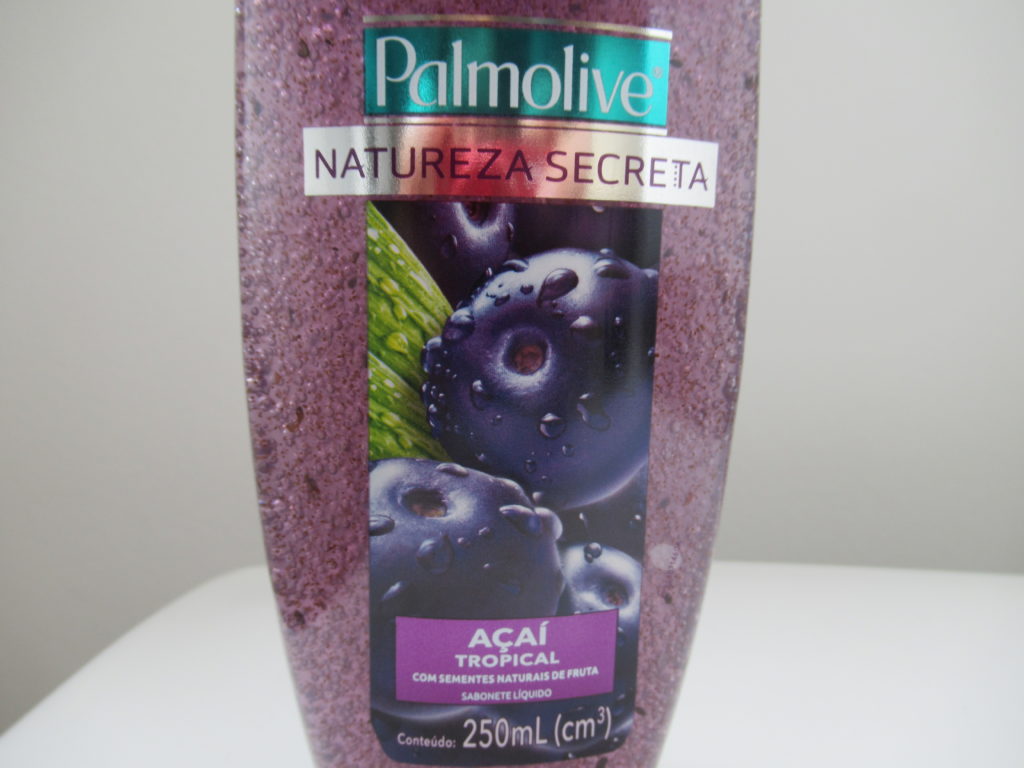 Yes, we did buy this shower gel – how could we resist? I'm sure that you are all dying to know what it was like. Well, I would summarise it as – WEIRD AND FULL OF BITS.
We didn't buy the shower gel again, but we kept our Acai intake up throughout Brazil 🙂