Copacabana provided us with a great end to Bolivia… it was an awesome place to hang out by the water, and the sheer size of Lake Titicaca made us, on occasion, feel like we were actually by the sea… something that's unfortunately not actually possible in Bolivia…
Most people head to Copacabana to visit Isla del Sol… which we also did, and enjoyed immensely – but more of that in a different post…
However, we reckon that Copacabana is a place to visit in its own right 🙂 It's got great cheap trucha (trout) to eat, a nice waterfront setting (which is perfect for a sunset beer), and is basically a place with a relaxing, friendly atmosphere 🙂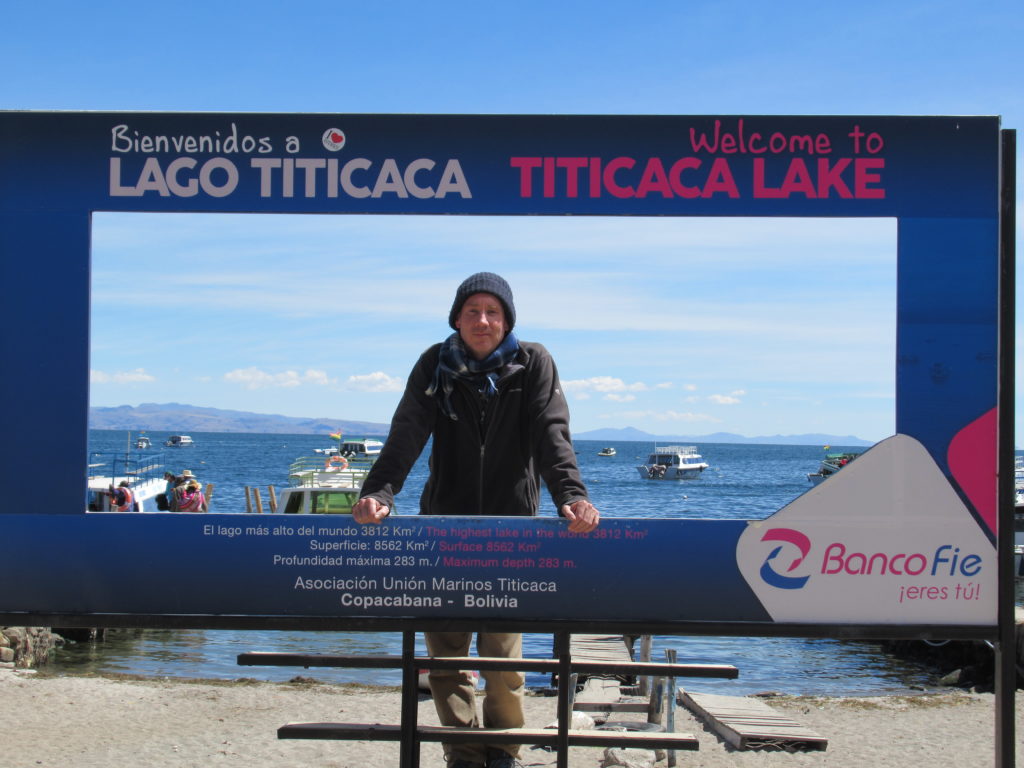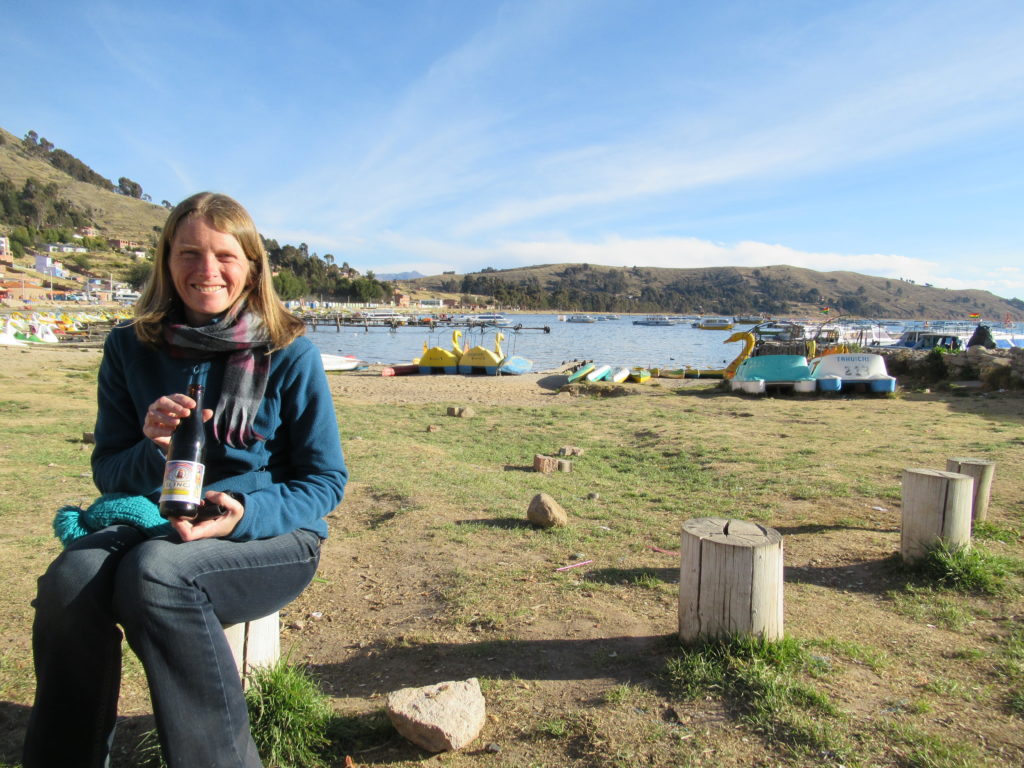 We enjoyed several strolls along the waterfront – trying to spot new birds (yes we are still bird geeks), watching people water zorbing, and wondering what Lake Titicaca would look like if ALL of the swan shaped pedaloes were being used at the same time (there are tons of them!!!)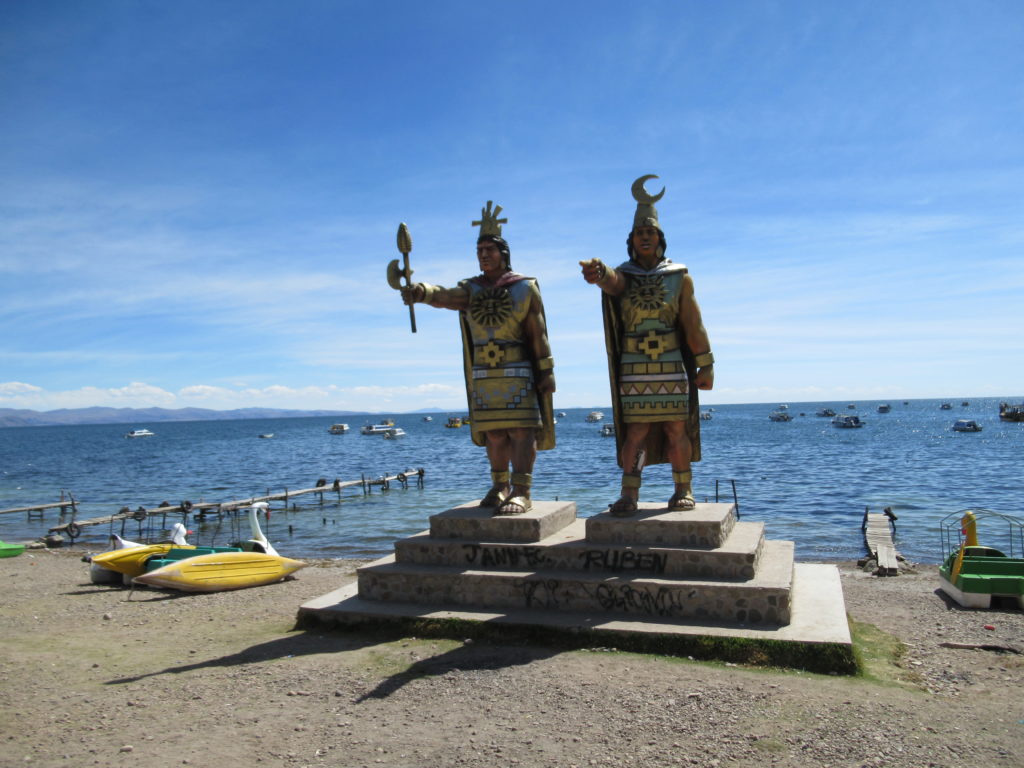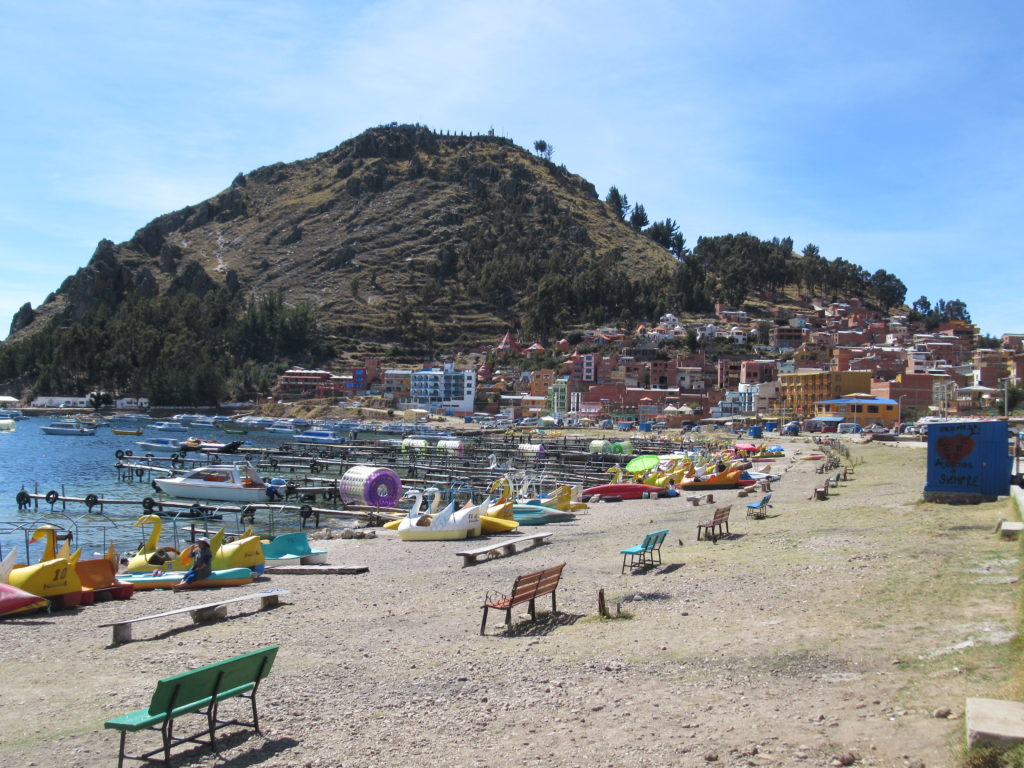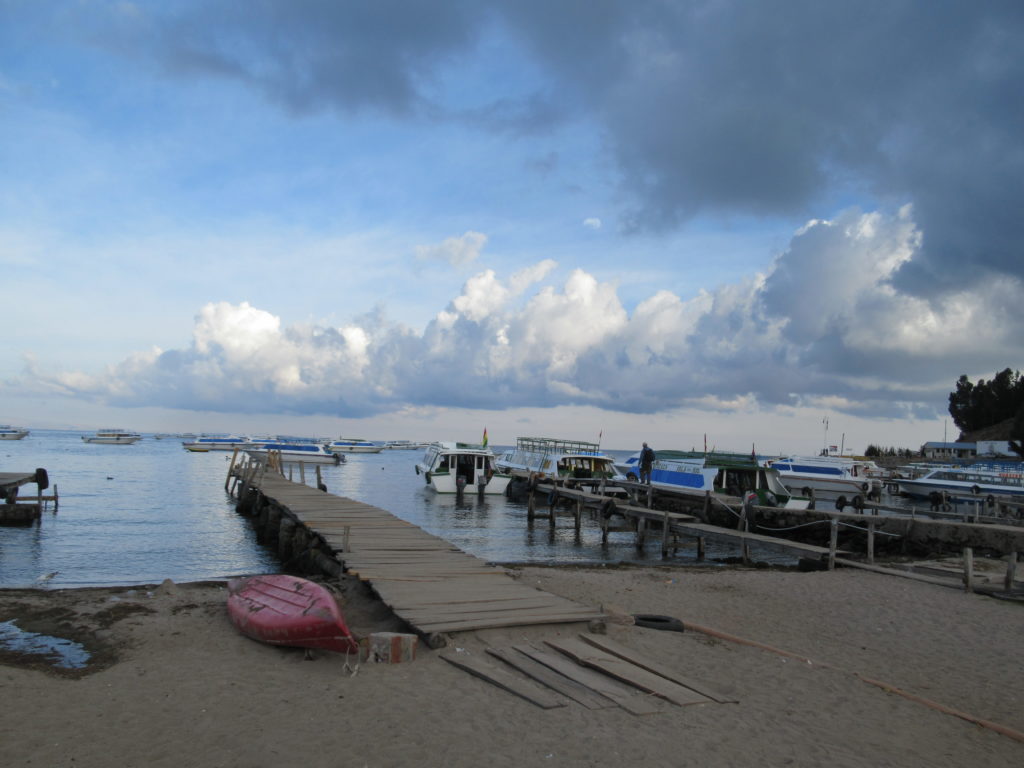 In the centre of Copacabana there is also quite an impressive Basilica – The Basilica of Our Lady of Copacabana – this eye-catching building was pretty close to our hostal so we saw it at least once a day! You could even see it from the roof-terrace at the hostal… although most of the time we chose to have a view of Lake Titicaca instead!?!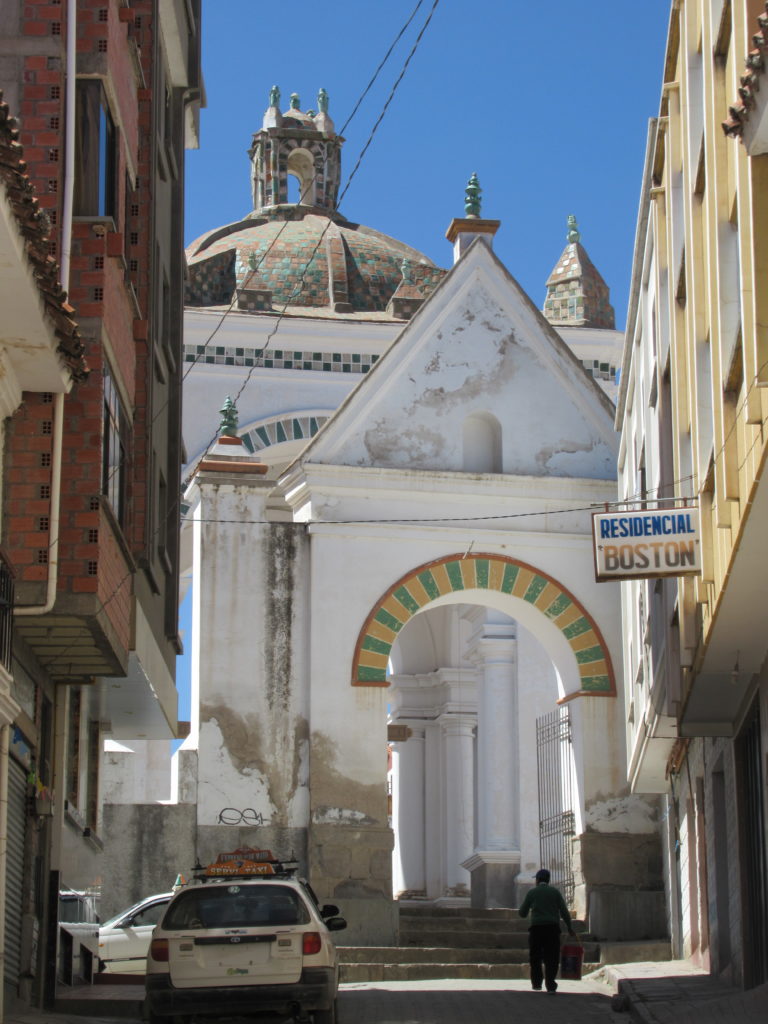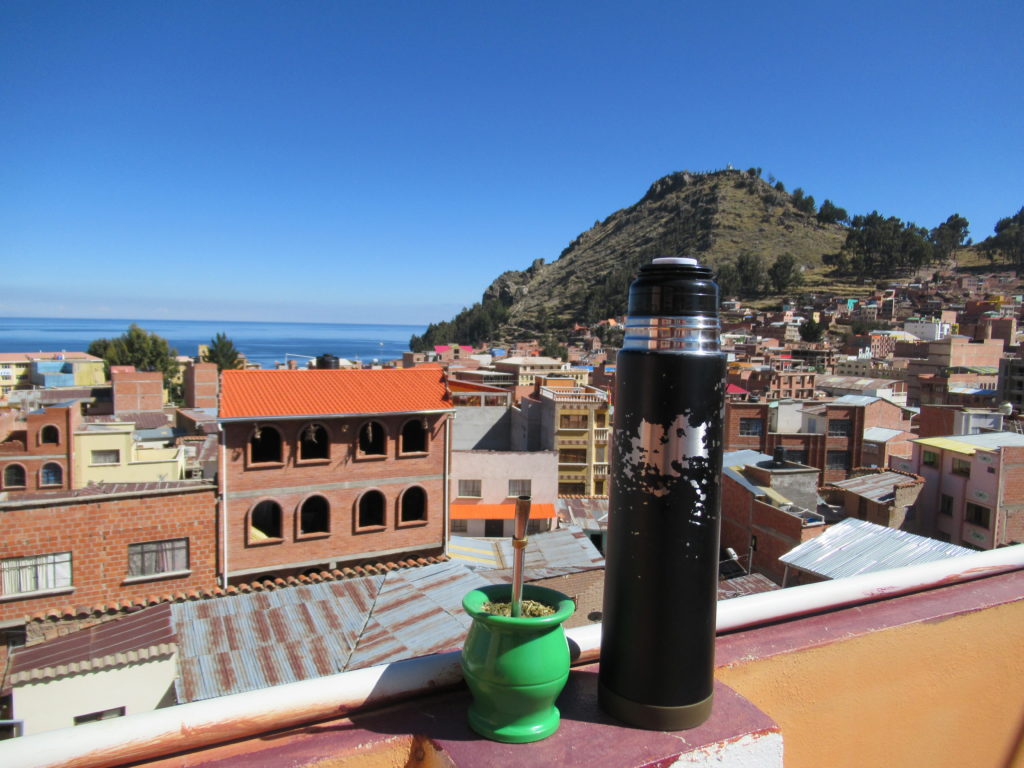 Copacabana also has a REALLY cool hill – called the Calvario – that you can climb up for AMAZING views 🙂 It's quite a steep climb, but with views every step of the way it is worth it… From the top you can see as far as Isla del sol 🙂 The route to the top of the calvario is actually a religious walk as you pass the 14 stations of the cross on the way -and at the top there are a number of religious shrines… and stalls selling different things  – from bundles of money (not real money!), to alcohol, candles and models of cars – that you can buy as offerings…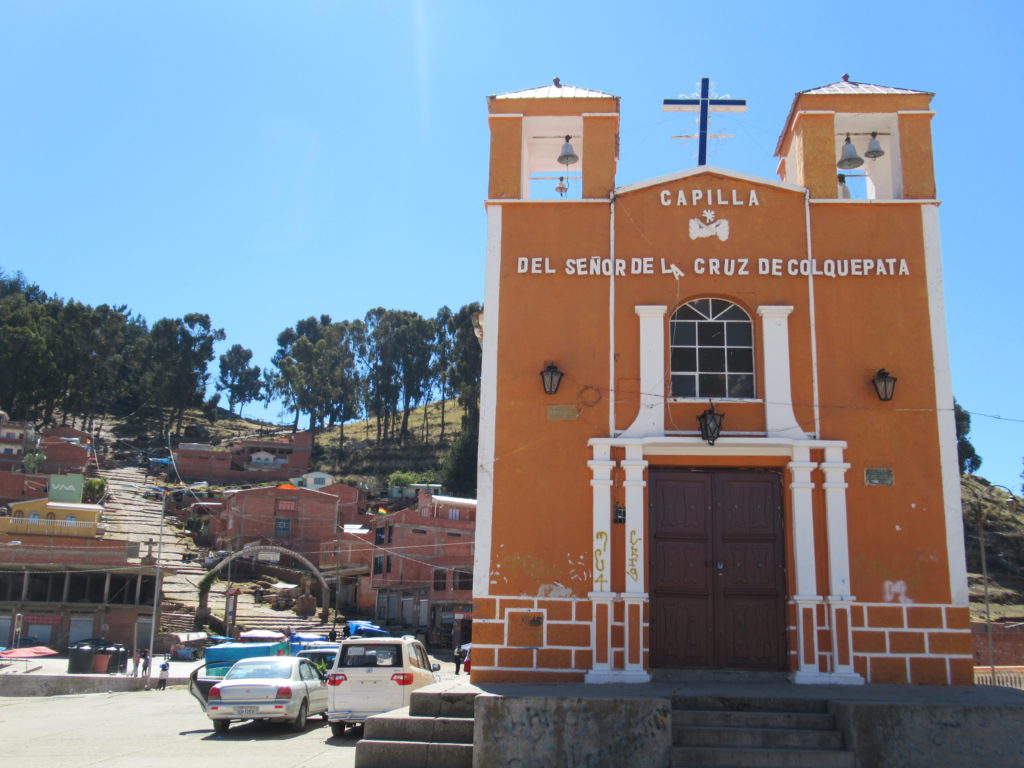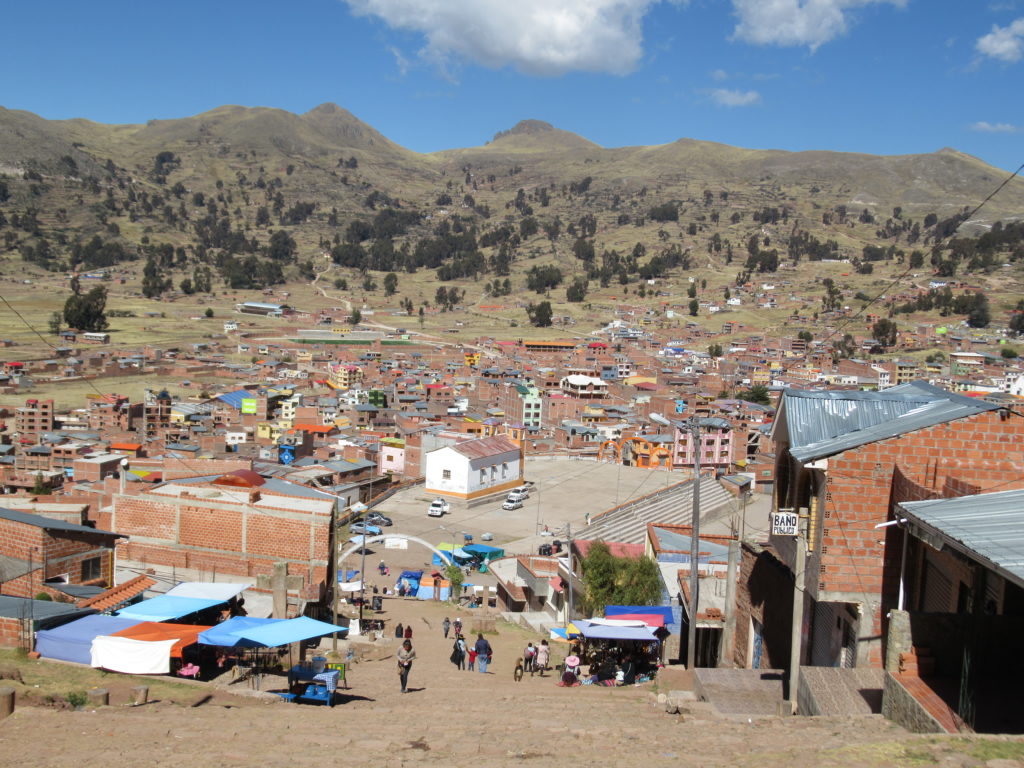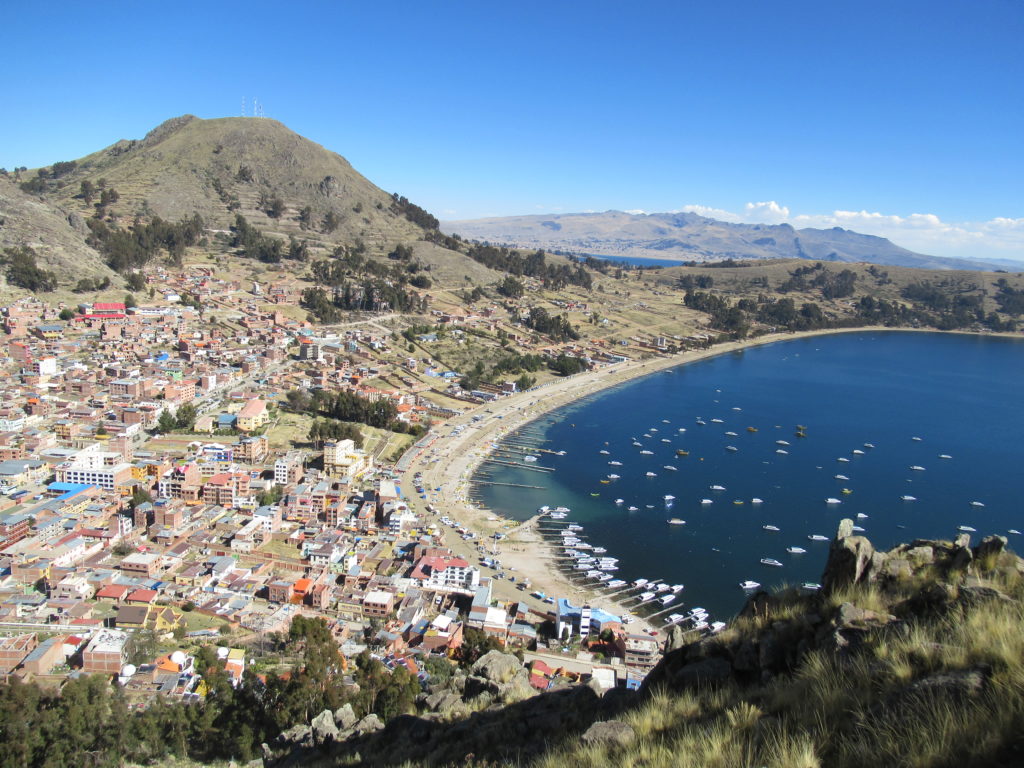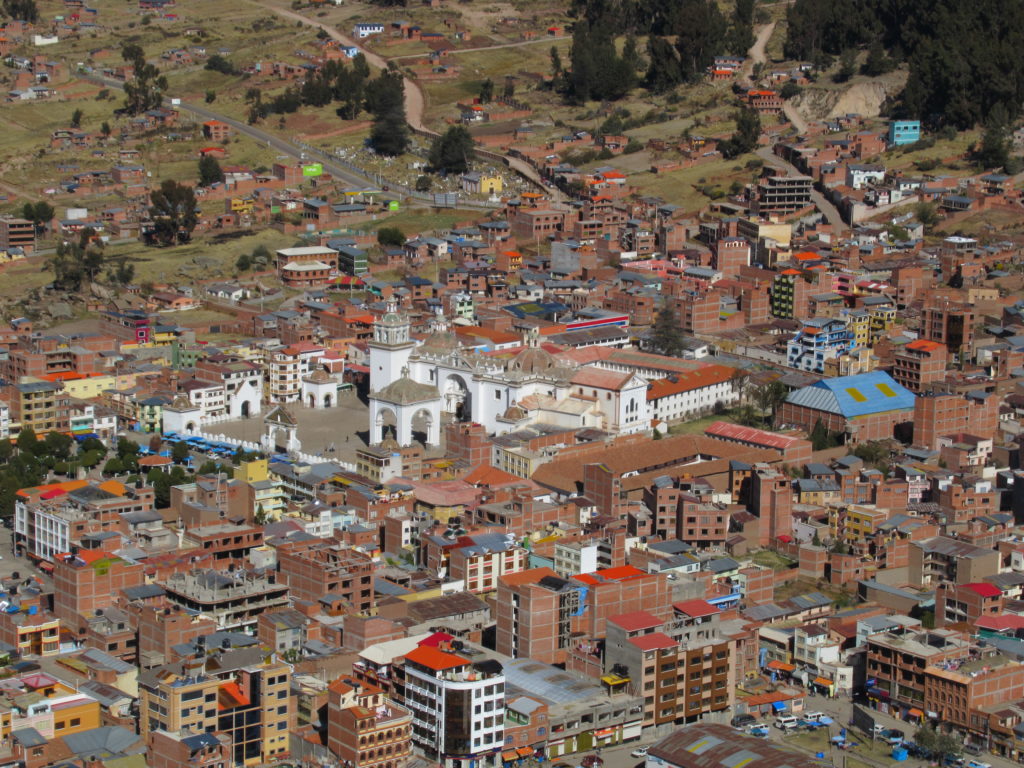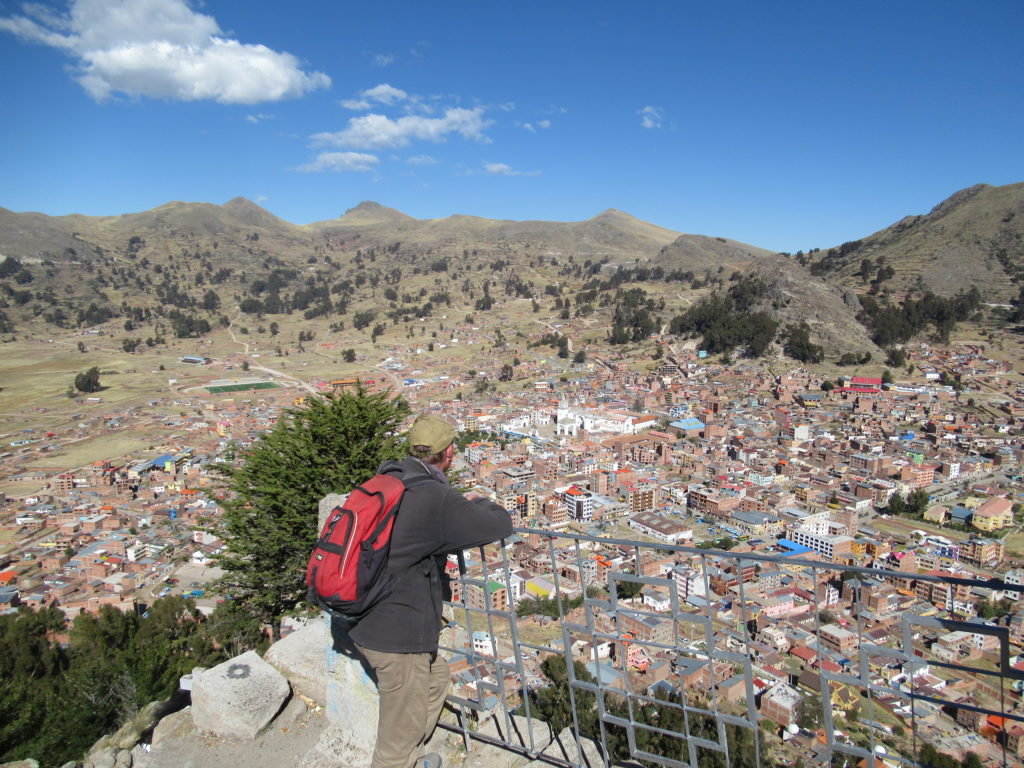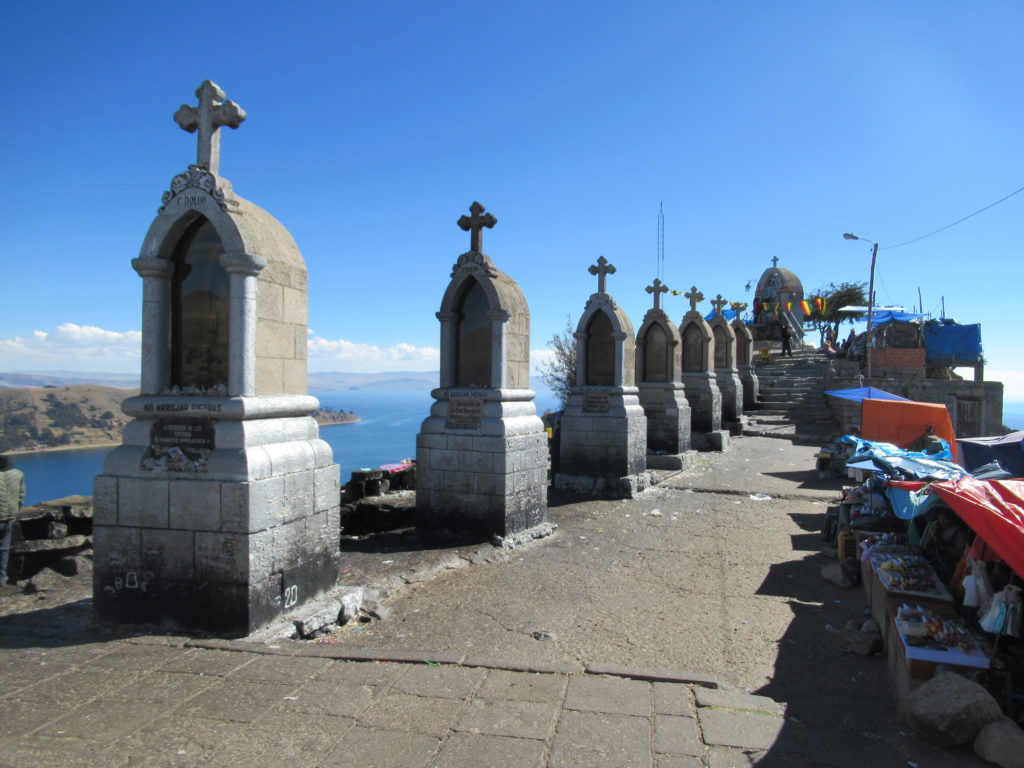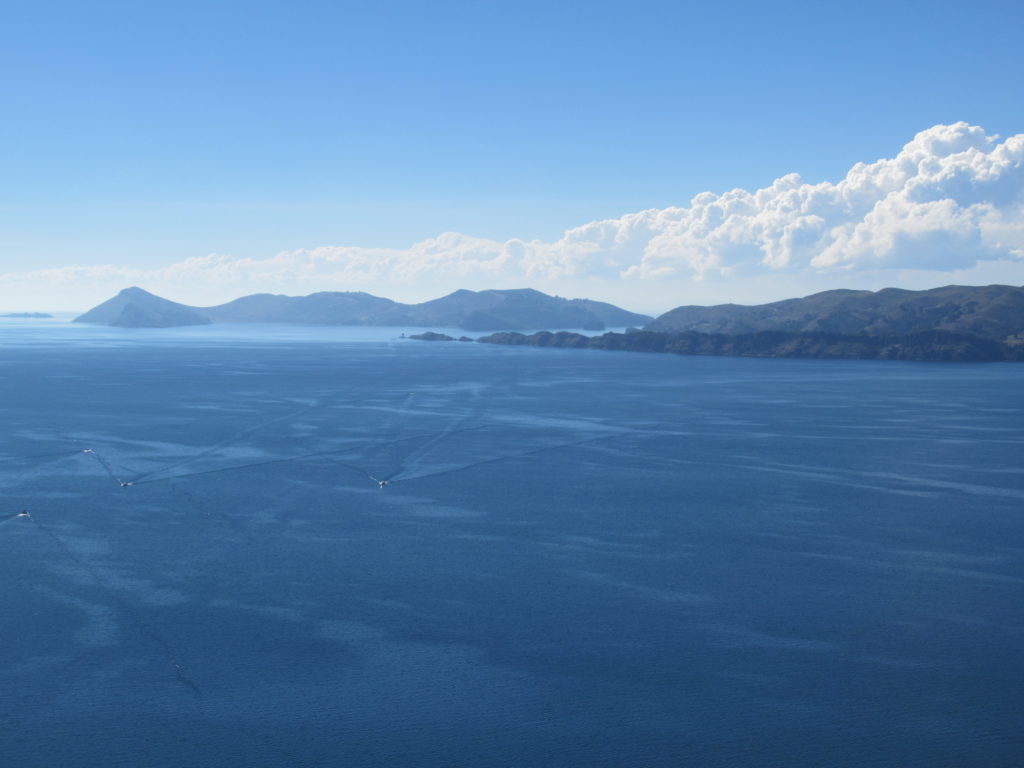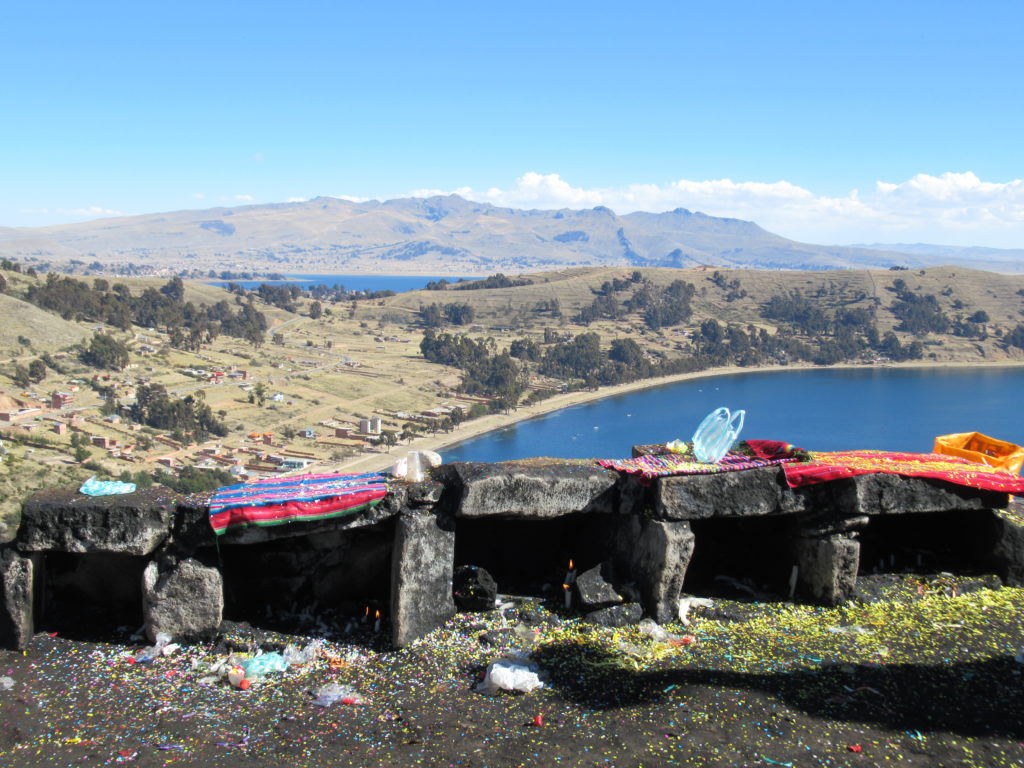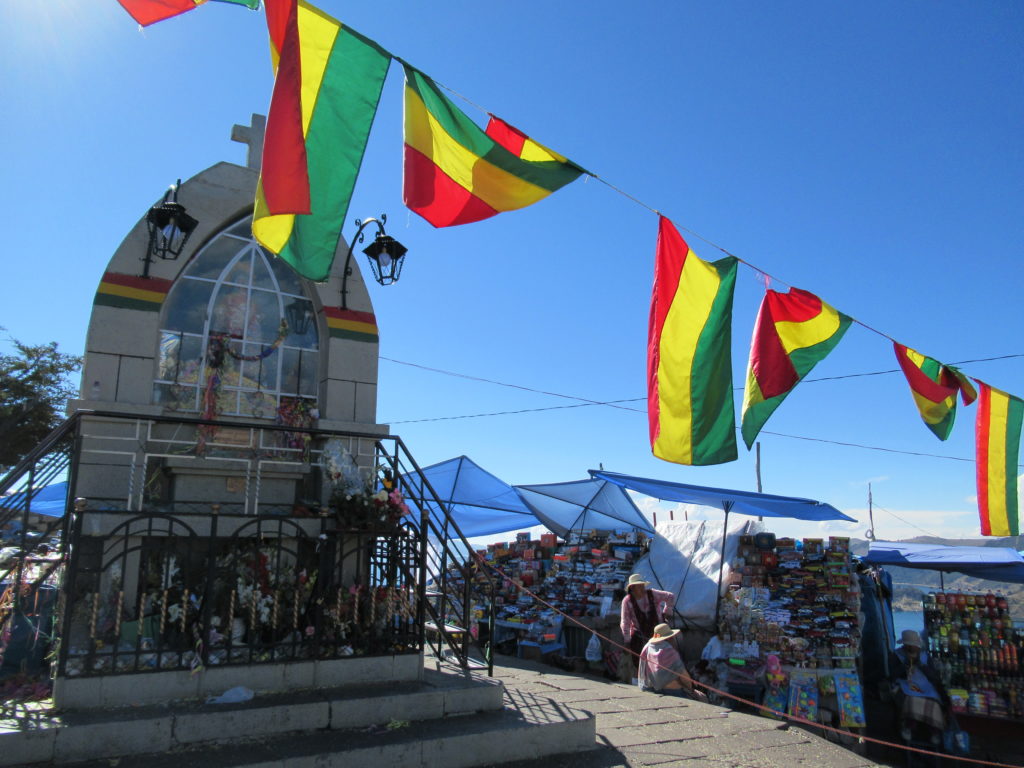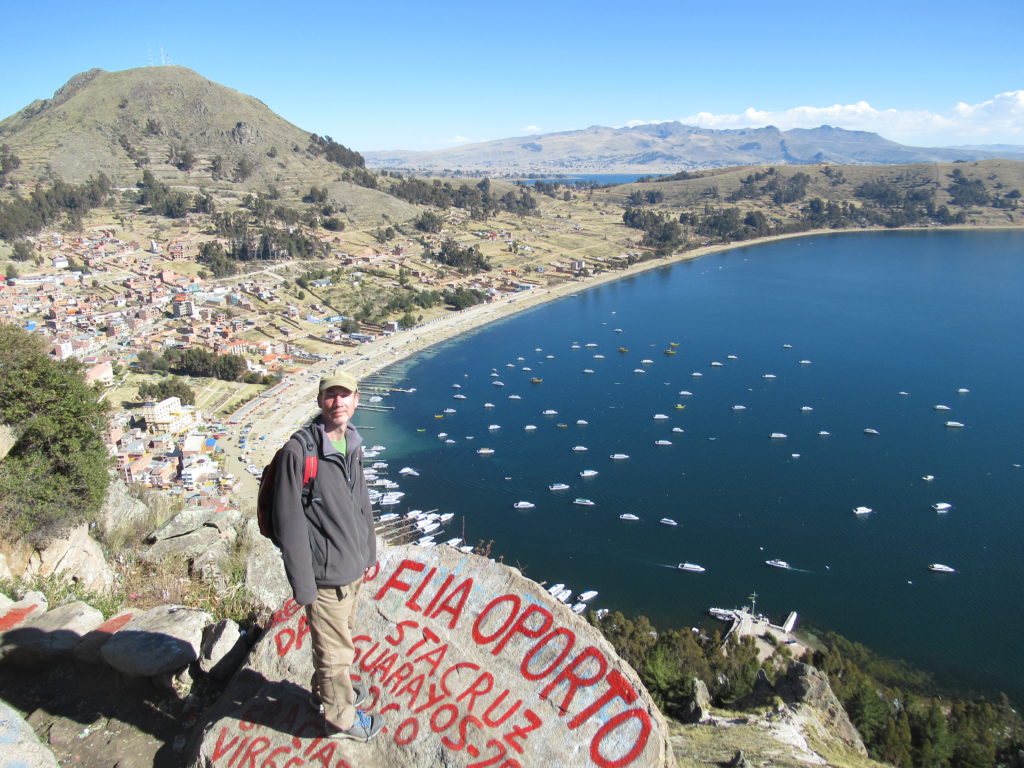 We really enjoyed Copacabana, but as our visas were about to expire it was time to head to Peru… In Copacabana all the Peruvian cars seemed to come adorned with a hat and colourful decorations!?! We were intrigued by Peru and although we knew there was much to miss about Bolivia, we were ready to move on.