Copán Ruinas was our one and only stop in Honduras, and it was nothing like I imagined it to be… The small town of Copán Ruinas can only really be described as a quaint, lively town in the Honduran countryside… after dark (which is when we arrived!) the streets were busy, there was a tourist market set up on one of the streets leading from the main square, and it felt TOTALLY SAFE… just goes to show that preconceived ideas aren't always correct!!!!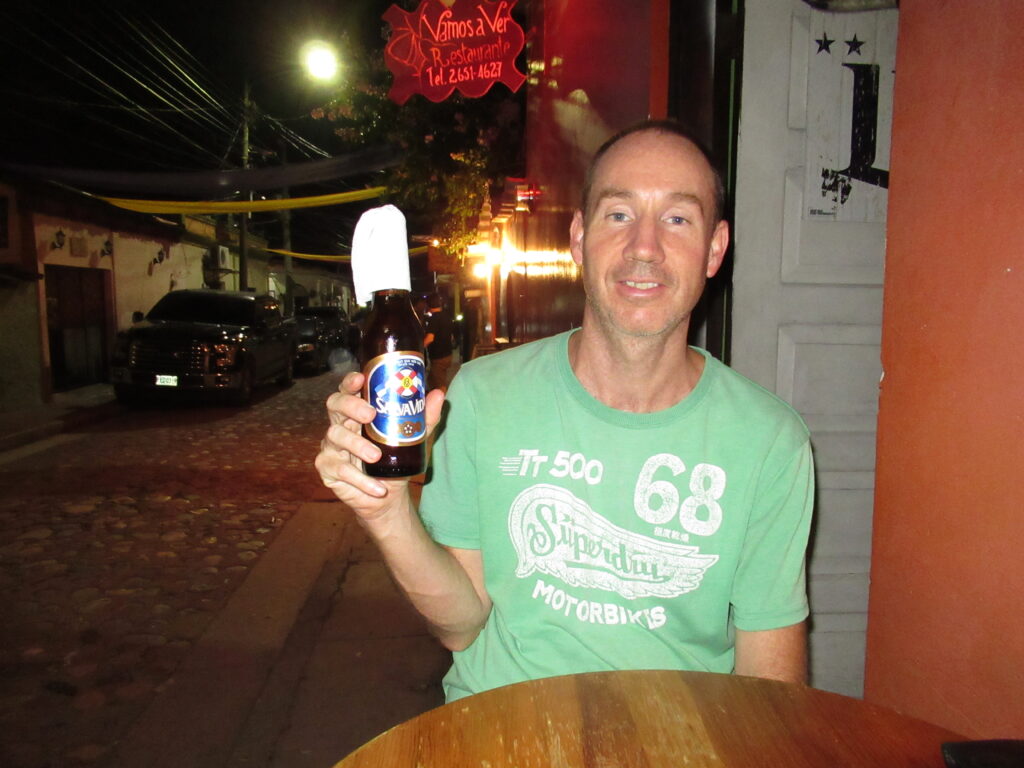 Our main reason for being in Copán Ruinas was to visit the famous pre-colombian ruins of Copán… however as that only took a day we had plenty of time for hanging out as well! And we very much enjoyed hanging out in Copán Ruinas 🙂 It was actually a really picturesque place, filled with cobbled streets, a very nice main plaza with numerous Mayan statues (which I can only assume are replicas) dotted around it, and heaps of cute buildings – including a nice white-washed church.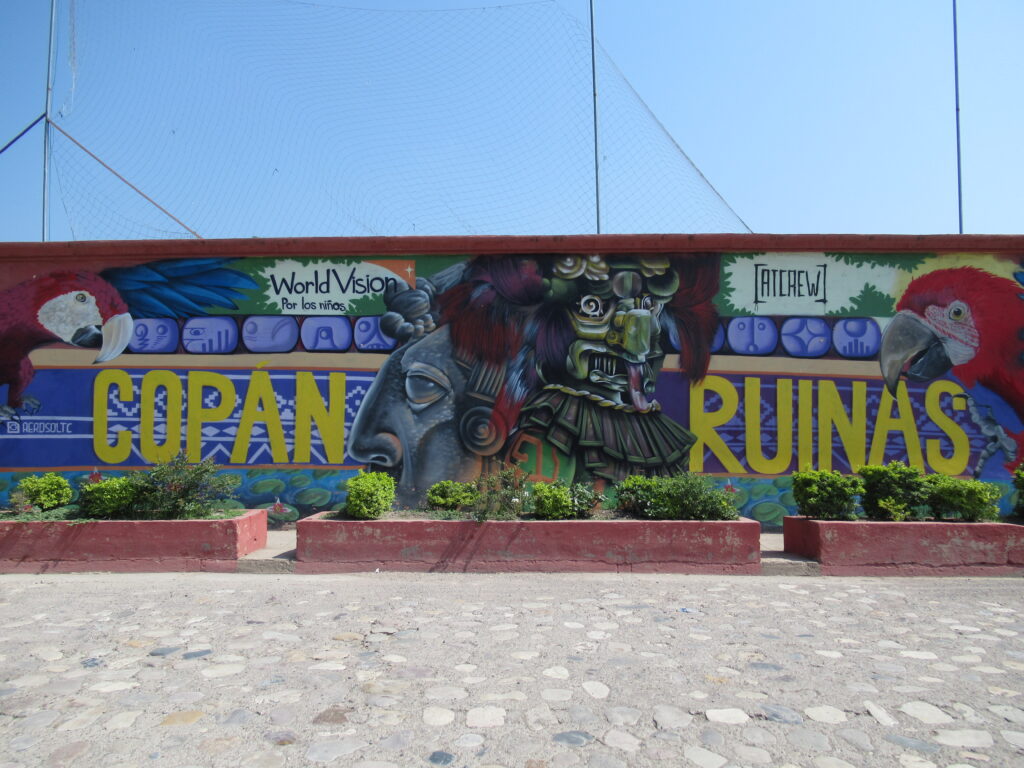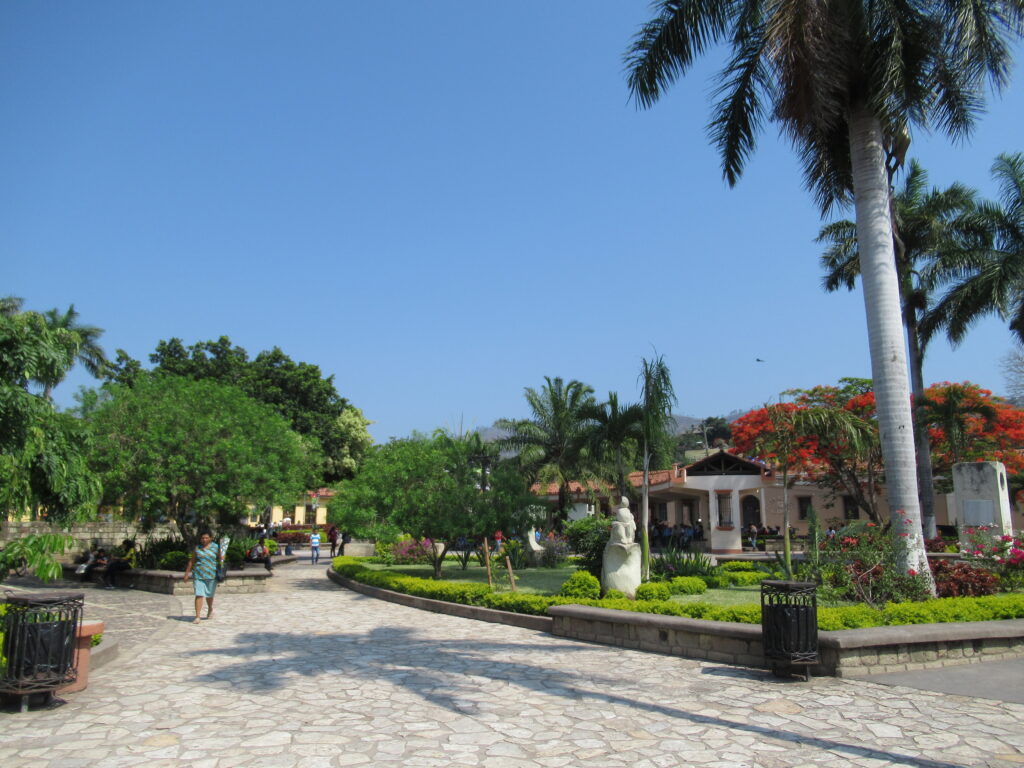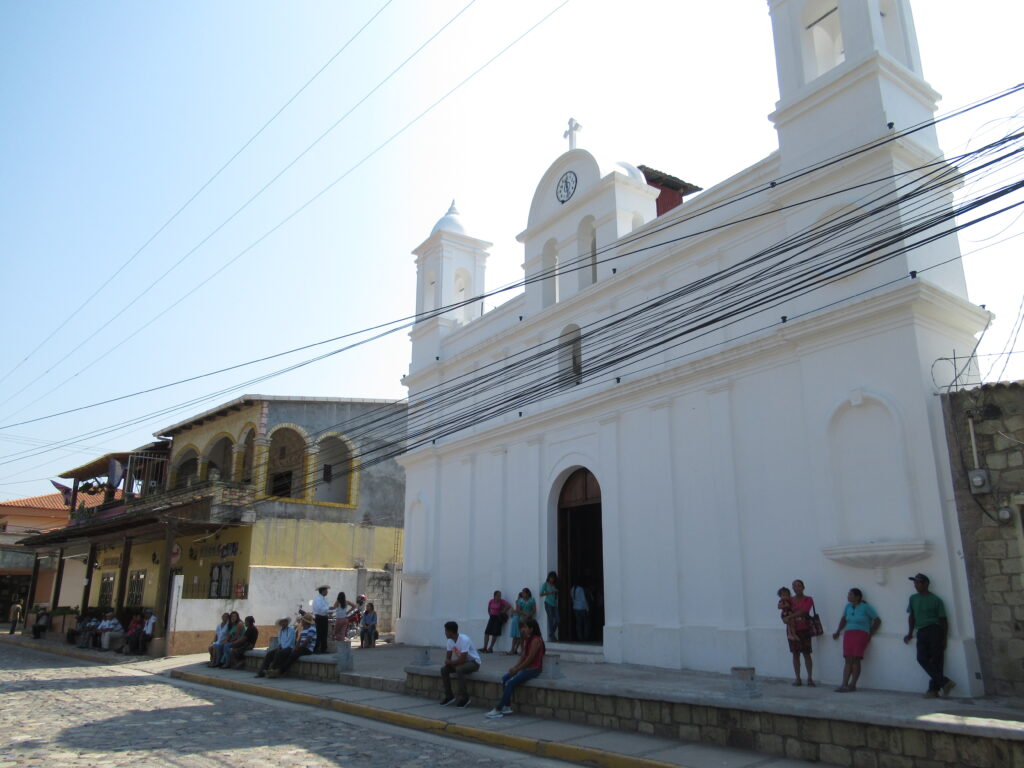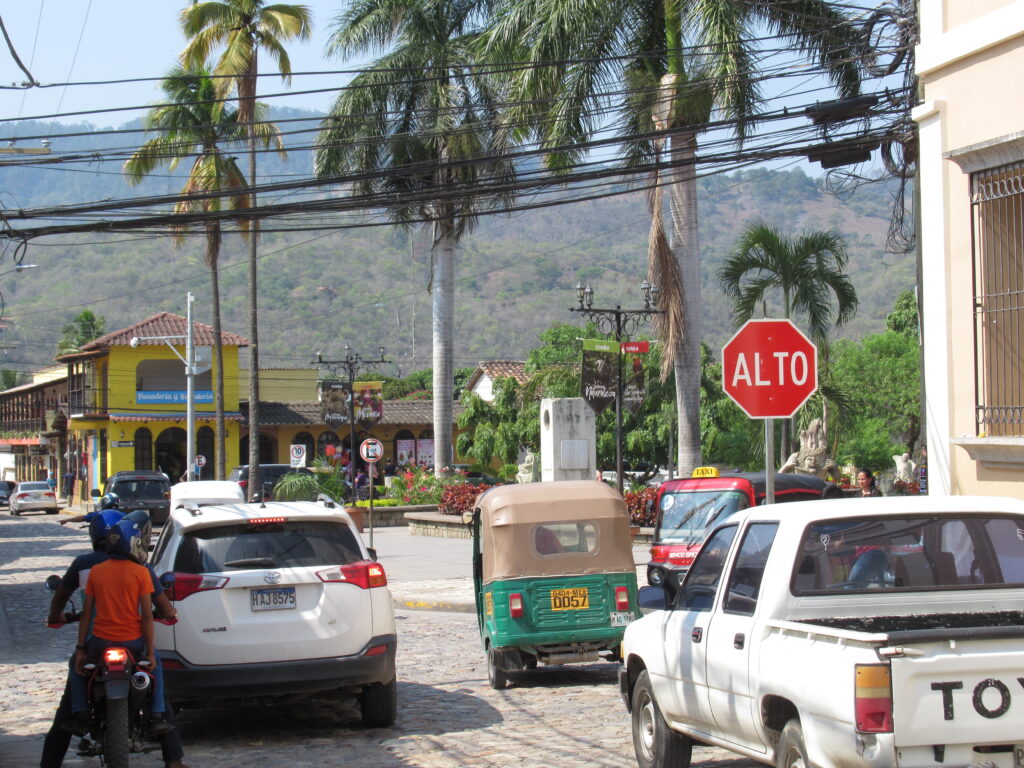 The weather was pretty good in Honduras… but at one stage it was clear that we were on the cusp of the wet season.. thankfully we were safely inside… and that's where we chose to stay for a wee while after the heavens opened!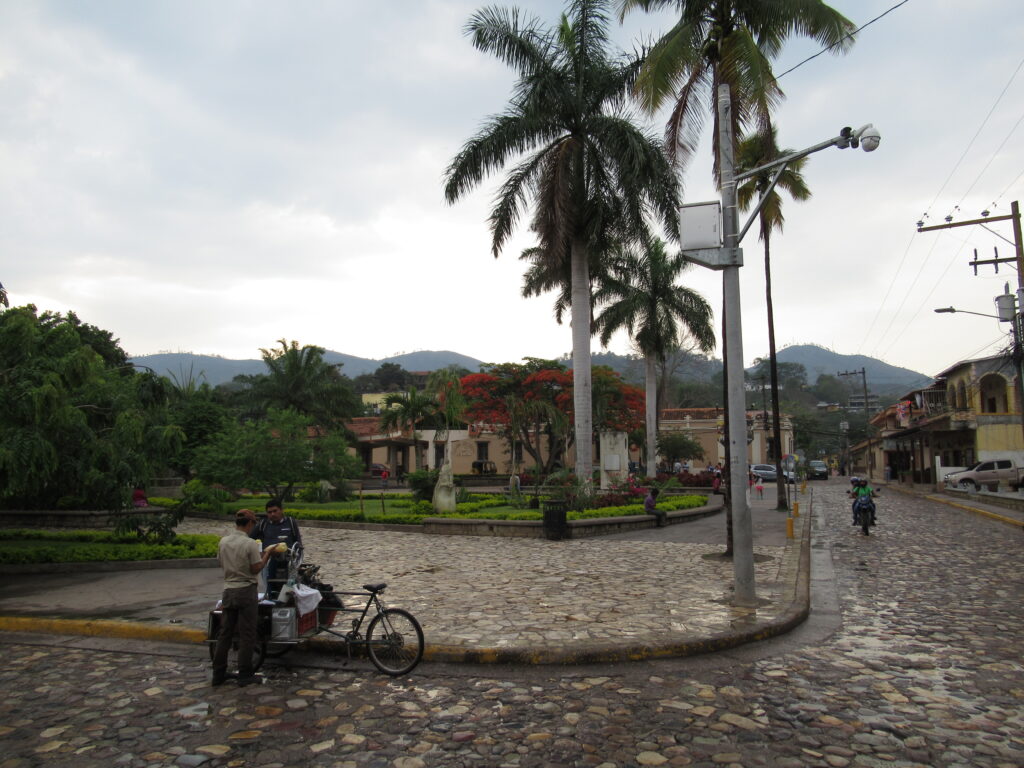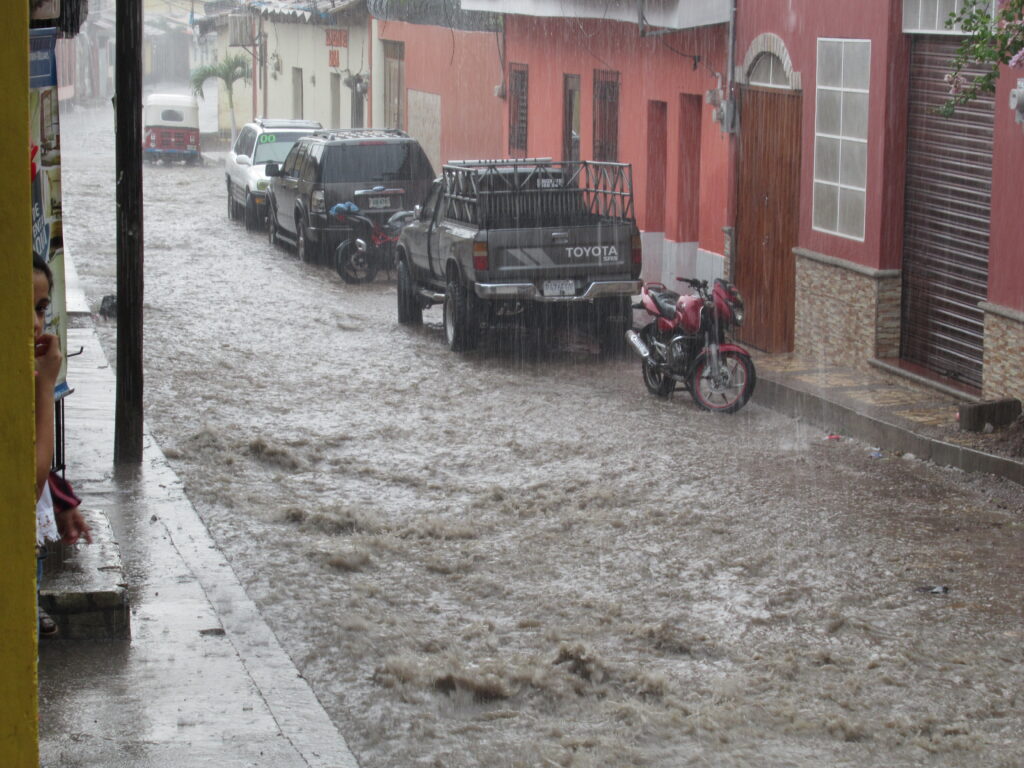 During a stroll on the outskirts of town we came across our first original Honduran Mayan statue – it was literally just there, on the side of the road on an oversized grassy verge… it was pretty cool.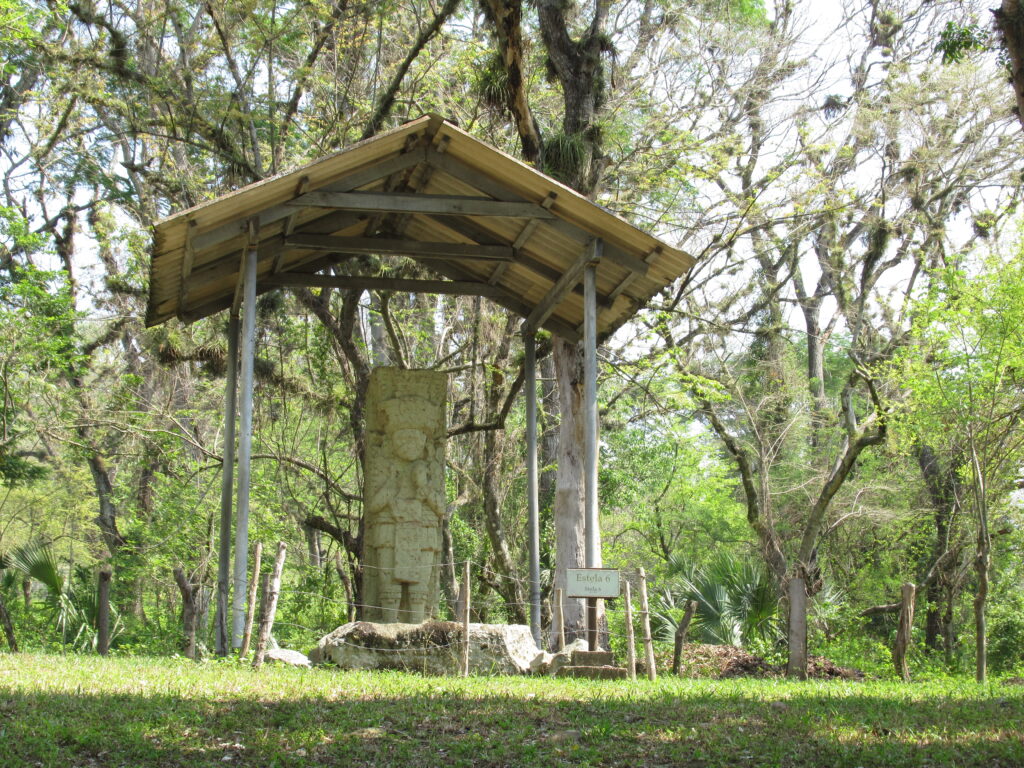 We managed to make sure we had plenty of time for eating and drinking too!!! Copán Ruinas might have been filled with pretty fancy tourist restaurants, but that didn't deter us – we found some pretty good street food style things to eat 🙂 Baleadas – a flour tortilla stuffed with refried beans, cream and cheese and then folded in half – turned out not only to be a traditional Honduran dish – BUT ALSO pretty damn tasty!!!! 🙂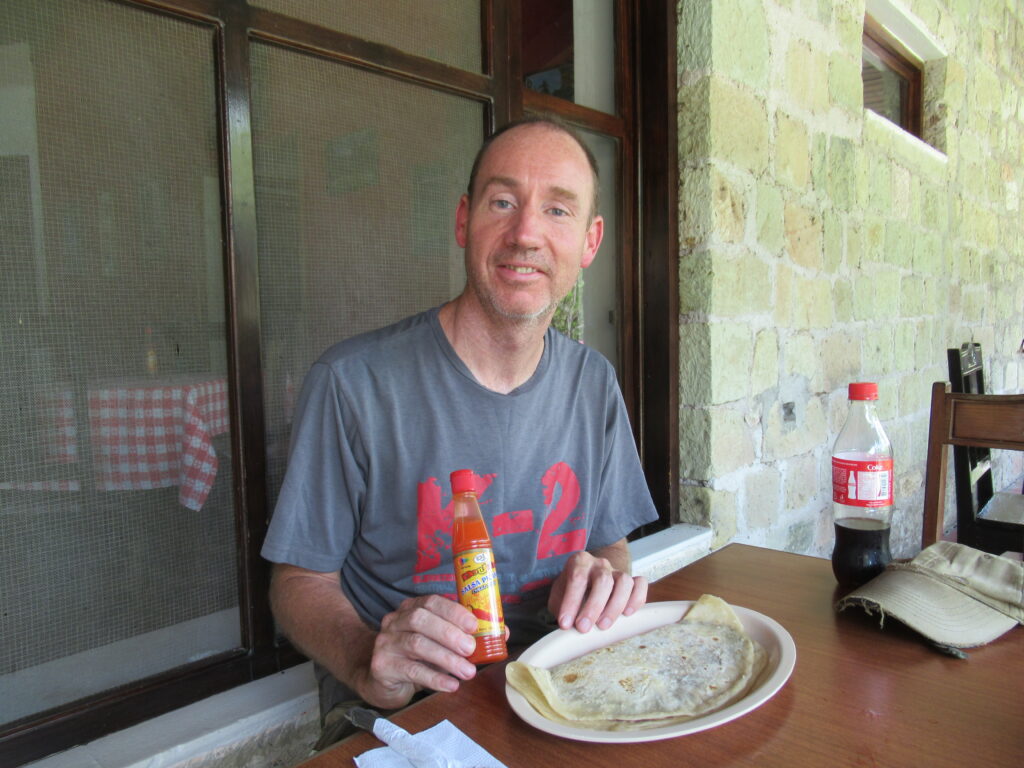 It also seemed that the Mexican influence had made it to this part of Honduras… YUM!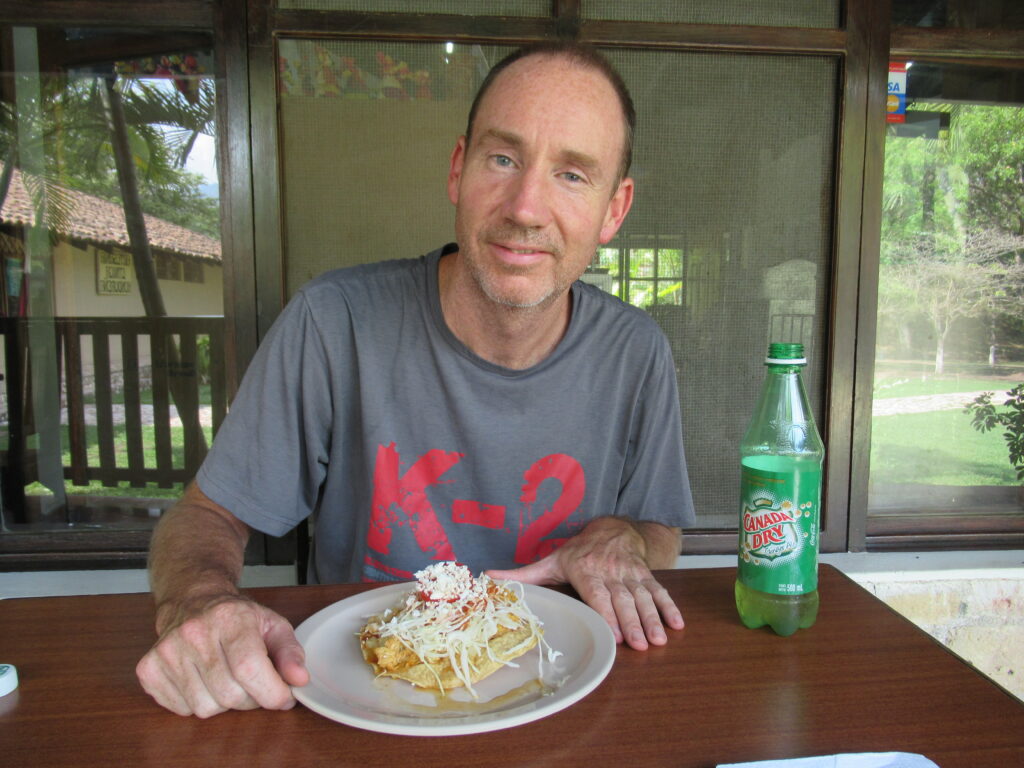 Copán is a coffee growing region… and as it's just rude to visit a coffee growing region without drinking at least one cup of coffee… we found a lovely cafe on the main square… and luckily for us, not only did this cafe serve pretty good coffee – they also served tres leches cake… BONUS!!!!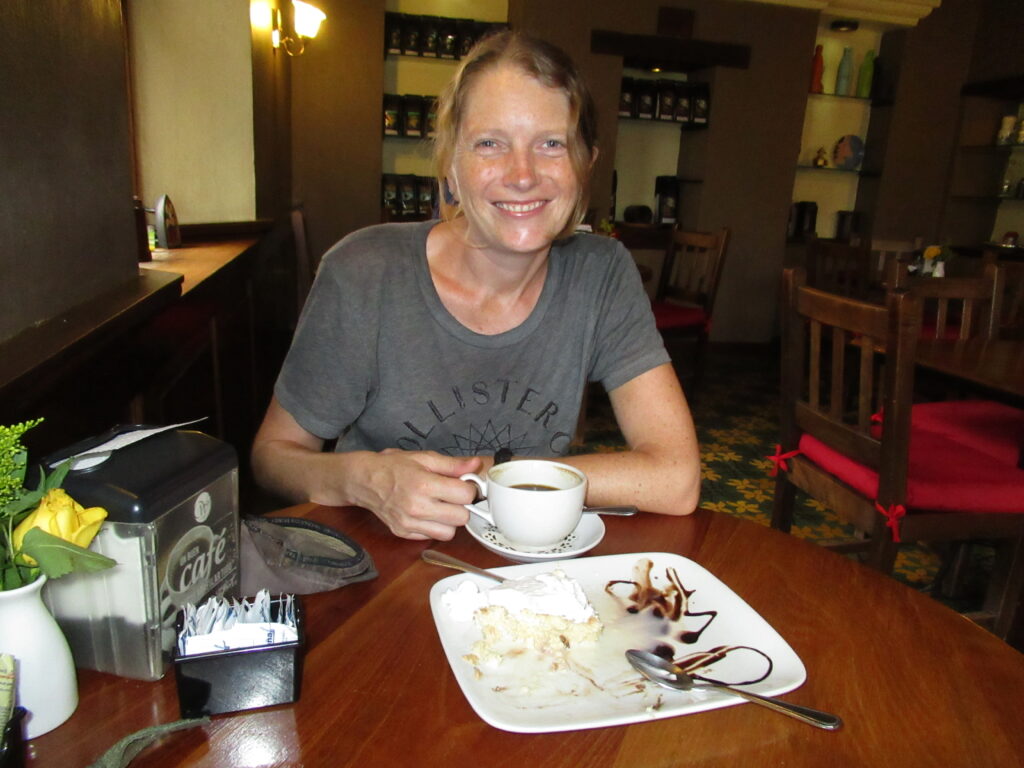 When we weren't out exploring, or eating and drinking, we had a perfect roof terrace at our hostal for hanging out…. as long as it was dry anyway! From the roof there were really good views of the surrounding countryside and an overhead view of the small town…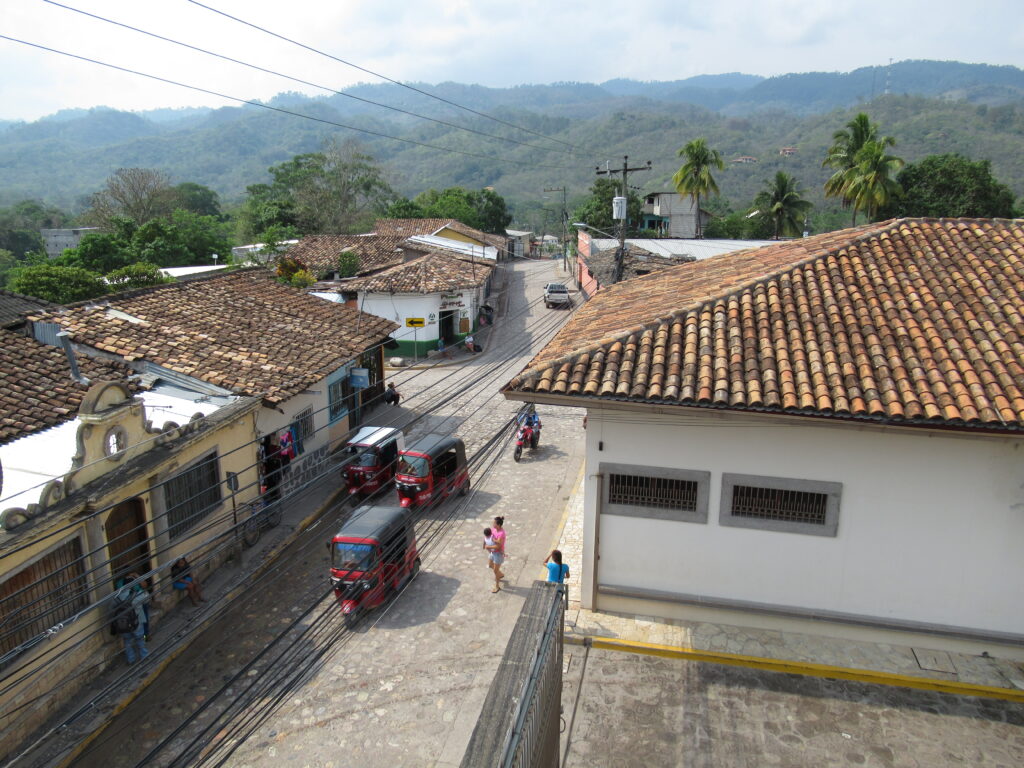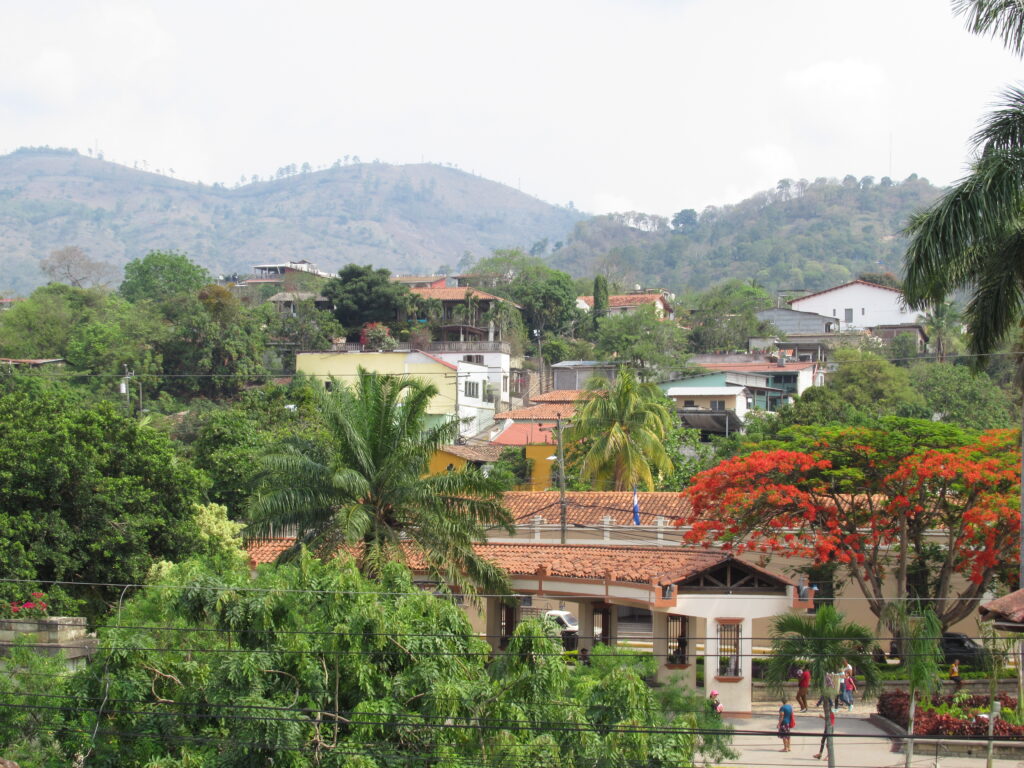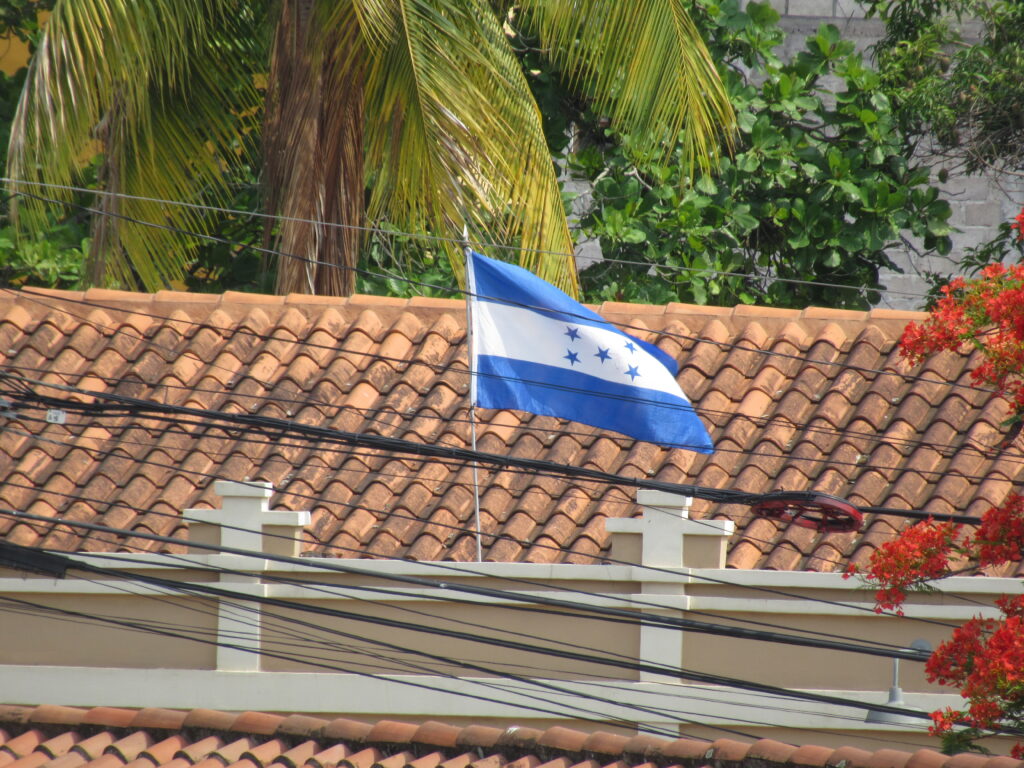 Our time in Honduras ended up far exceeding any expectations that we had… but Guatemala was calling…