The ruins of Copán Ruinas
Our main reason for coming to Honduras was to visit the Mayan ruins at the site of Copán, which is walkable from the town. So off we went for a pleasant stroll out of town along what looked like a newly created footpath. As this was our first Mayan ruin, and there were supposedly no information signs at the ruins, we decided to get a guide.
The guide turned out to be really good and very informative – which was lucky for us, as we knew pretty much NOTHING about the ancient Mayan civilisation…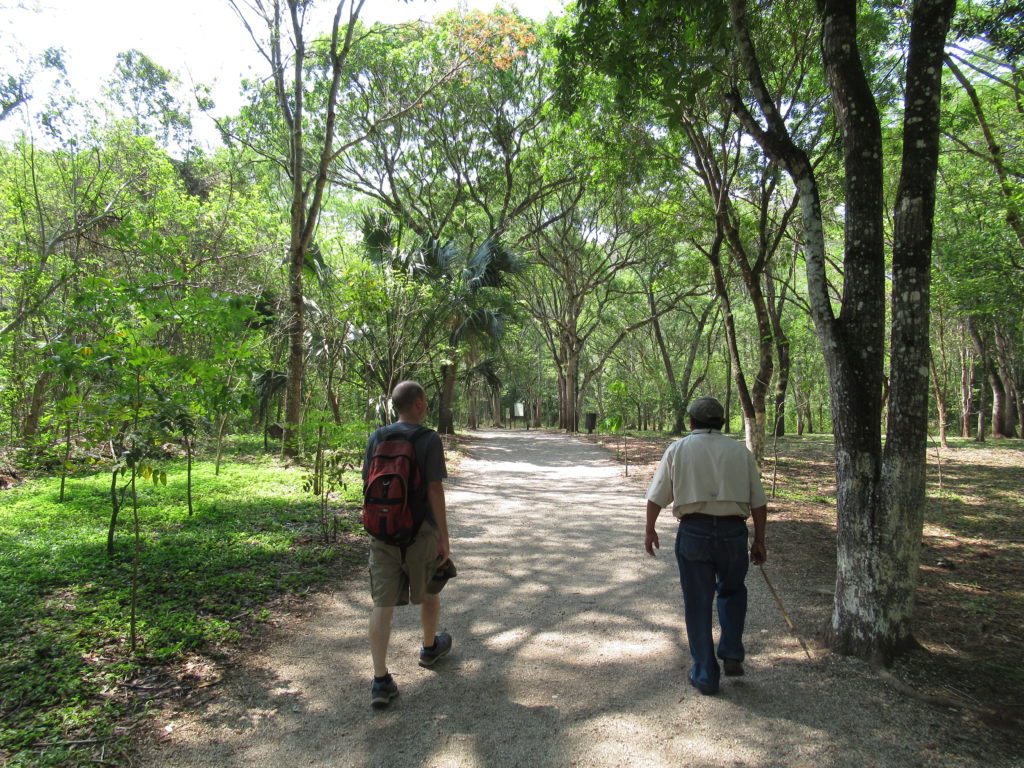 Copán was the capital of an ancient Mayan kingdom that flourished between the 5th and 9th centuries. At its peak there were around 20,000 people living there. The ruins are famous for their still intact elaborate stone carvings. As the guide led us around, he told us some of the names of the rulers of this ancient kingdom – they had excellent names such as 'Smoke Jaguar', '18 rabbit', and 'Smoke Monkey'.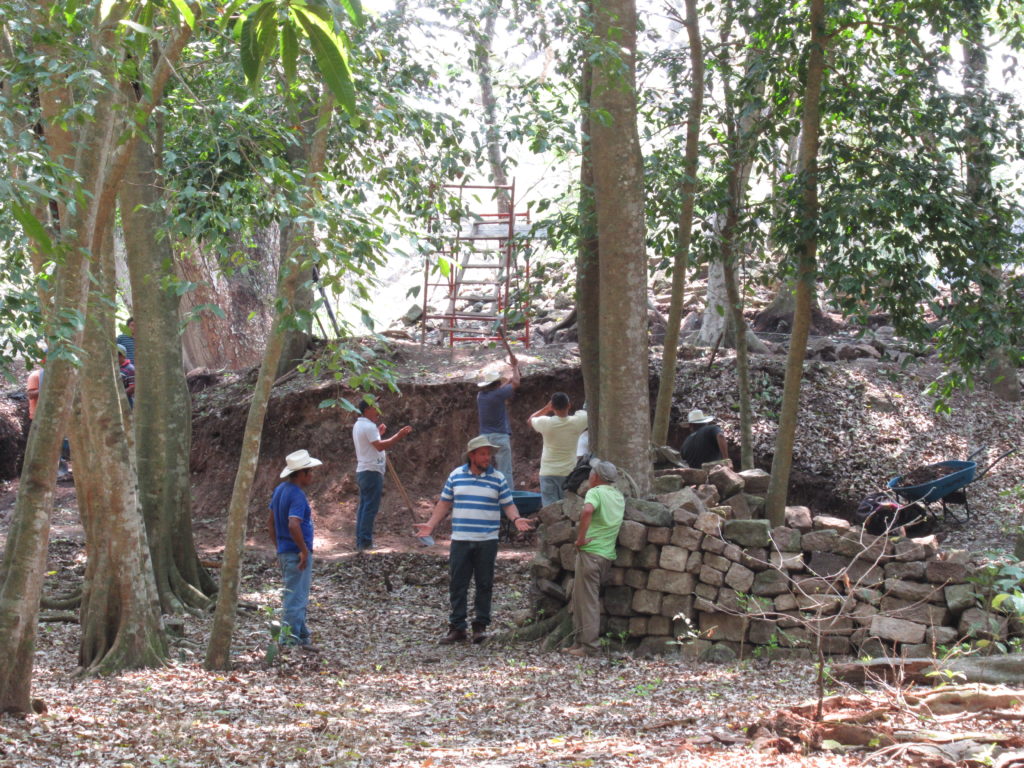 The guide took us on an orderly tour of all the main buildings and statues at the site – it was really interesting, and the site was very quiet and peaceful. The tour took around three hours. By this time we were of course VERY HUNGRY – so we had lunch at the cafe at the visitor centre, and then went back to walk around the ruins on our own – yes, we just couldn't get enough of them! 🙂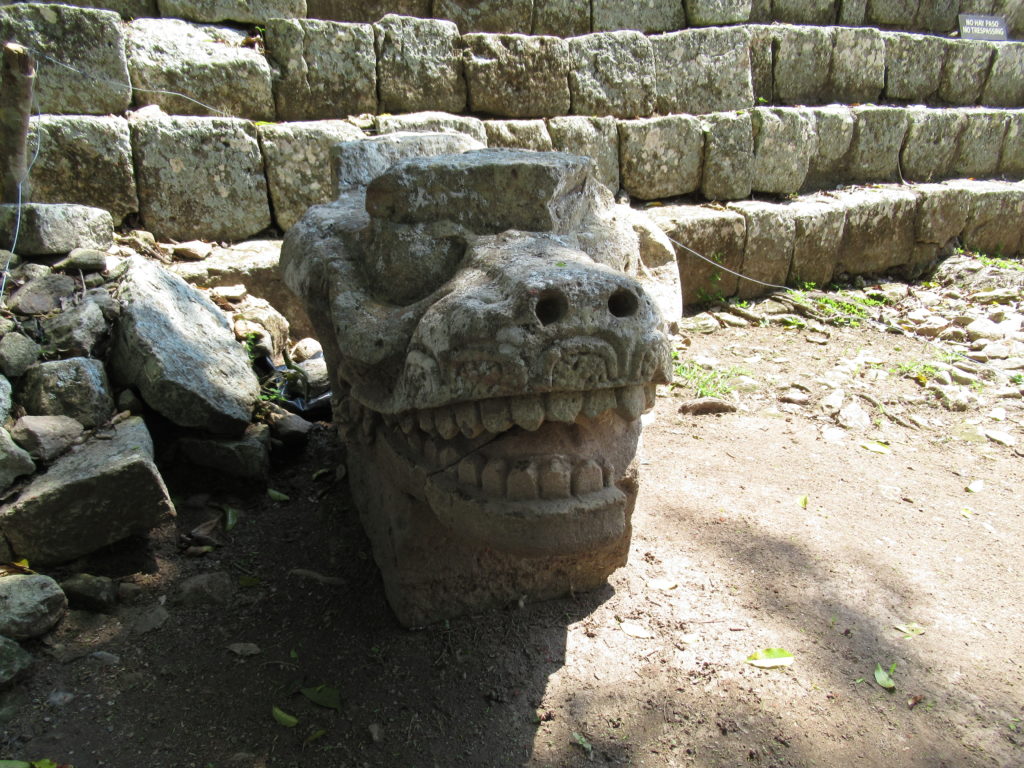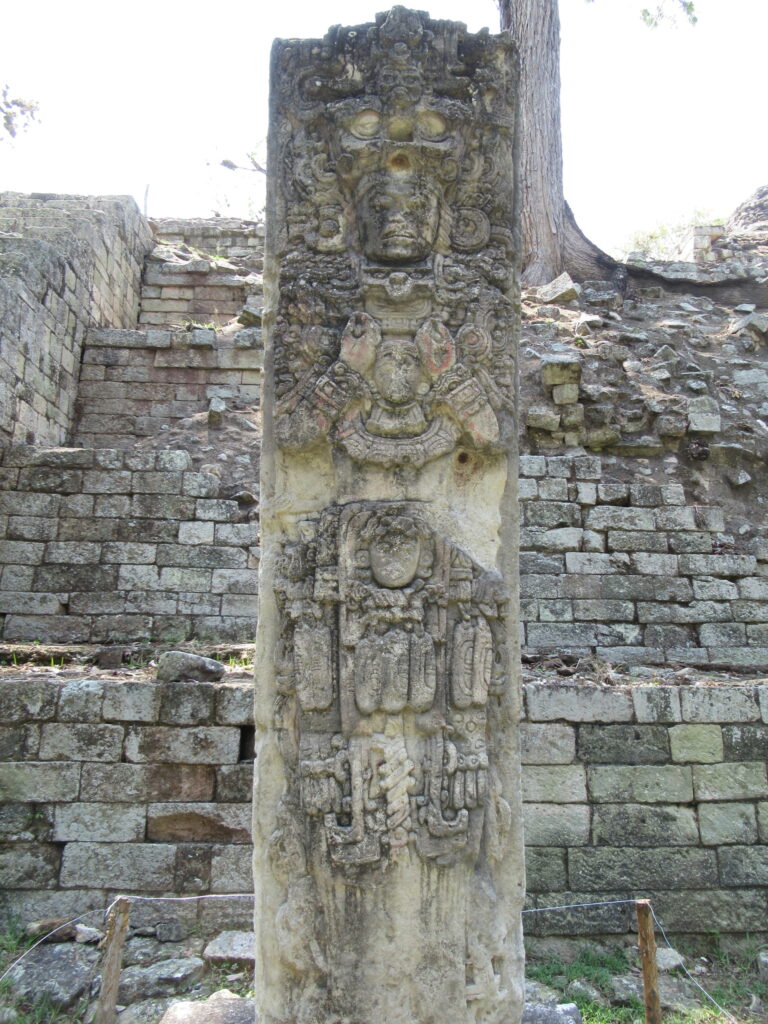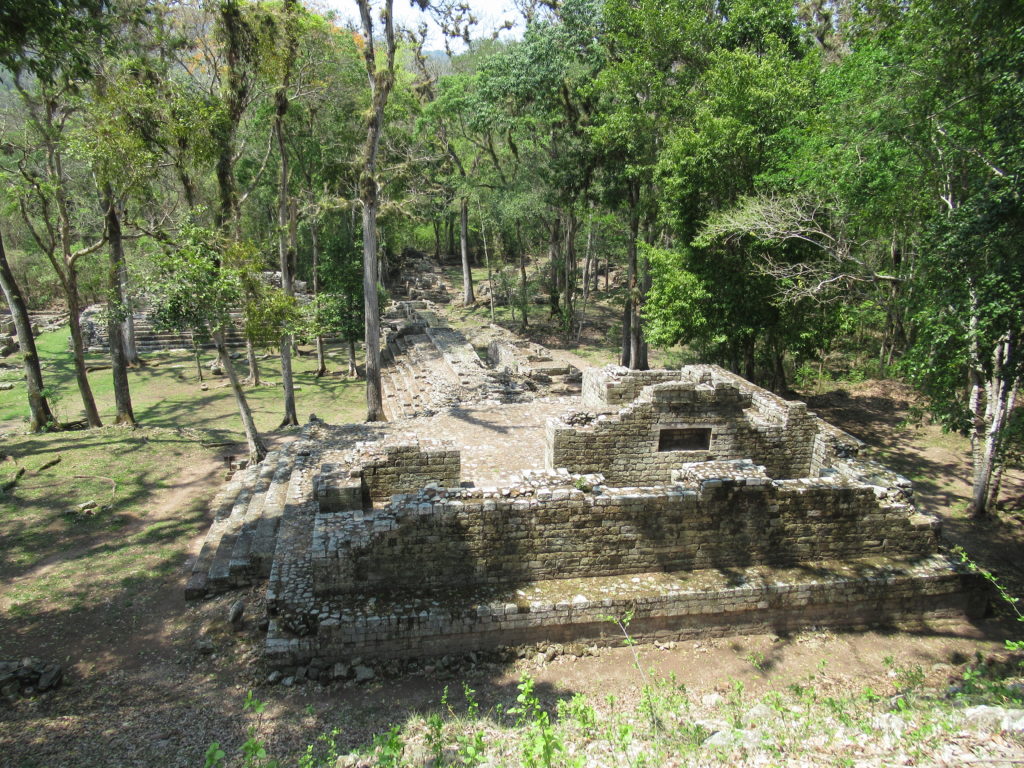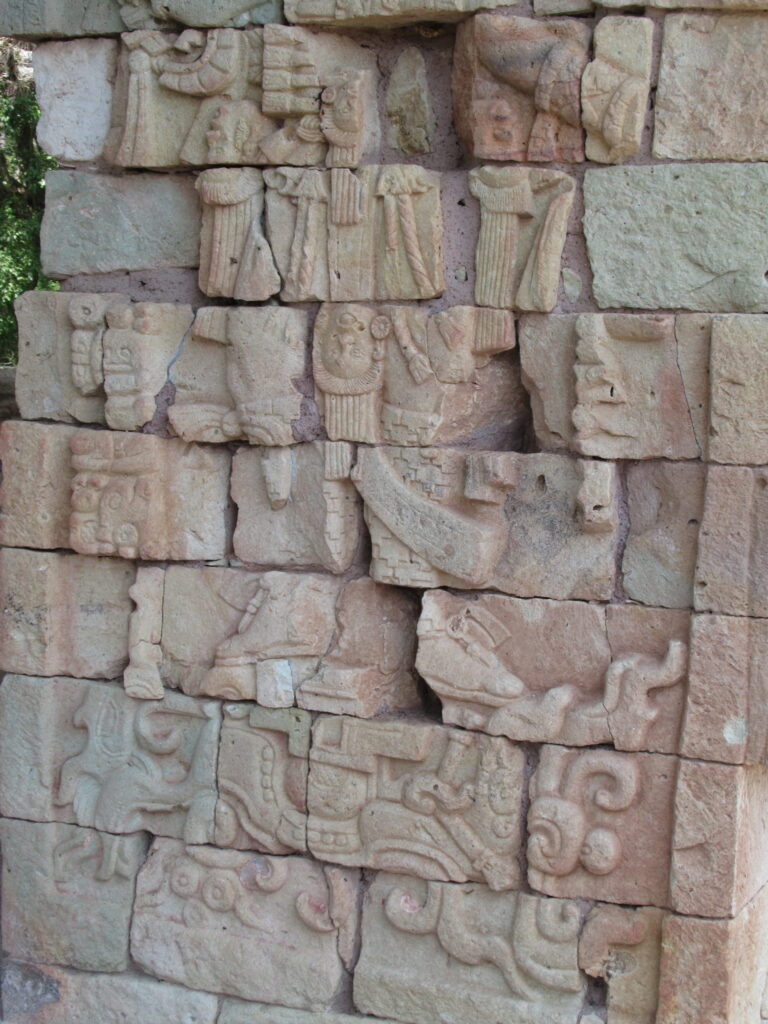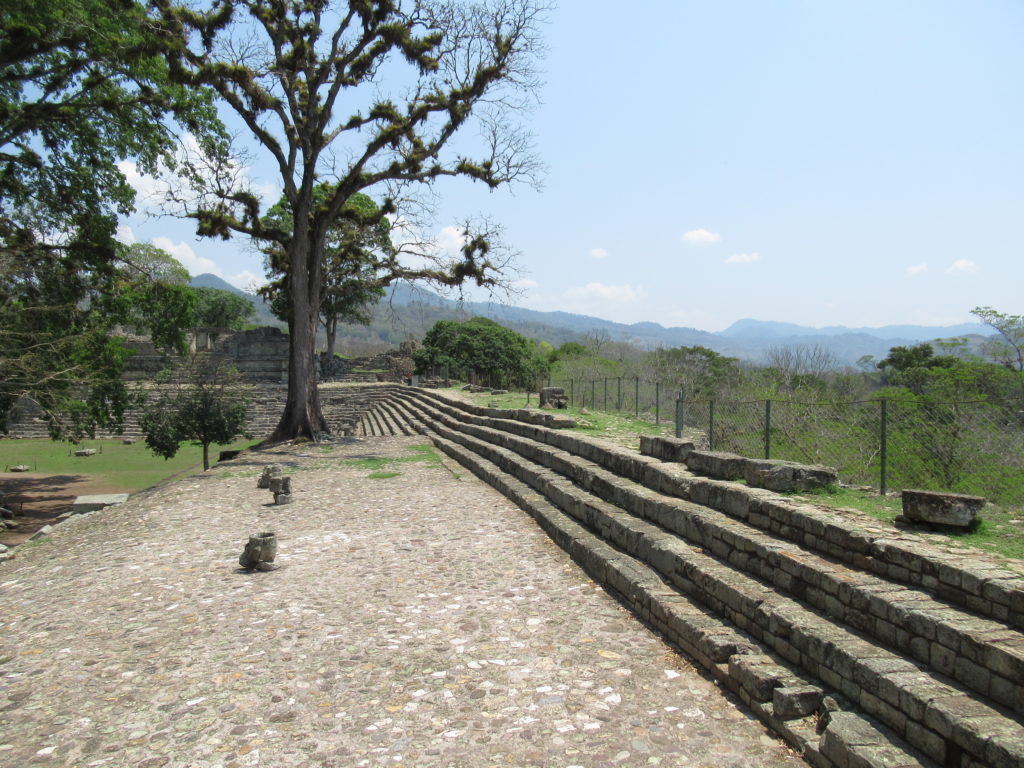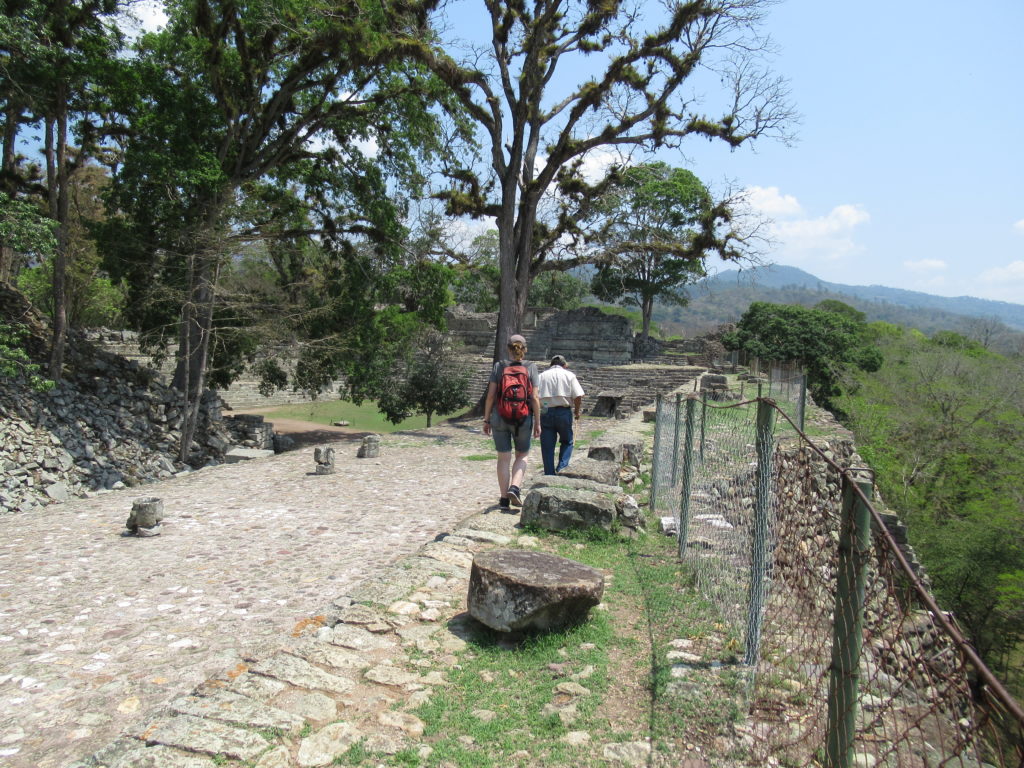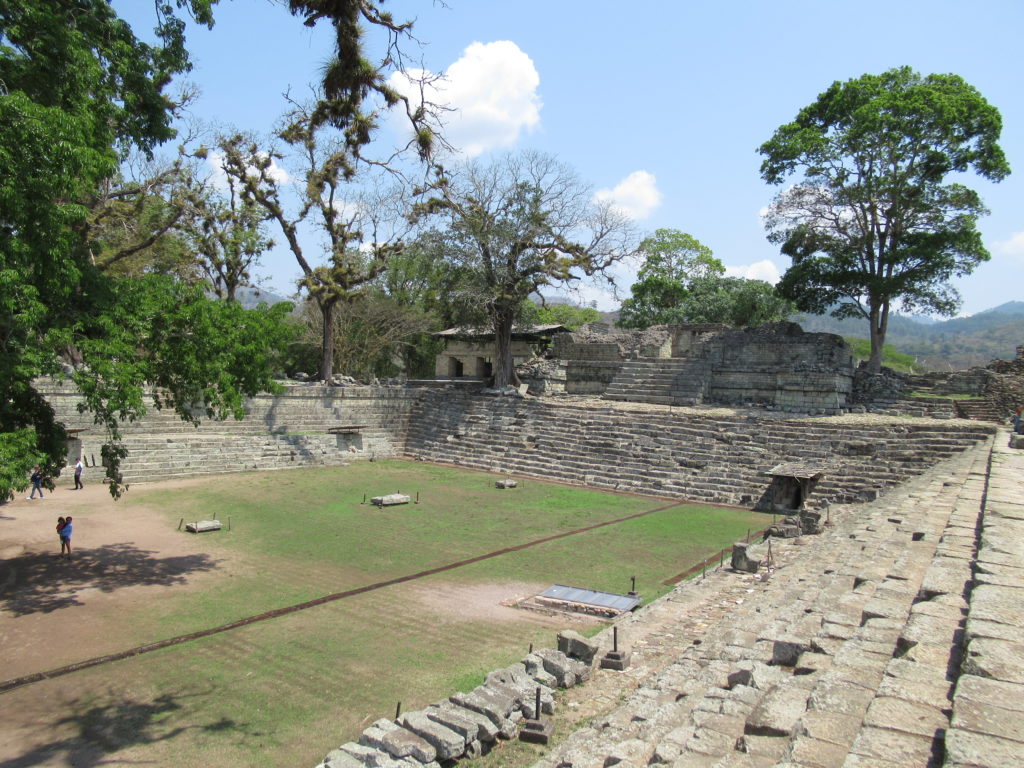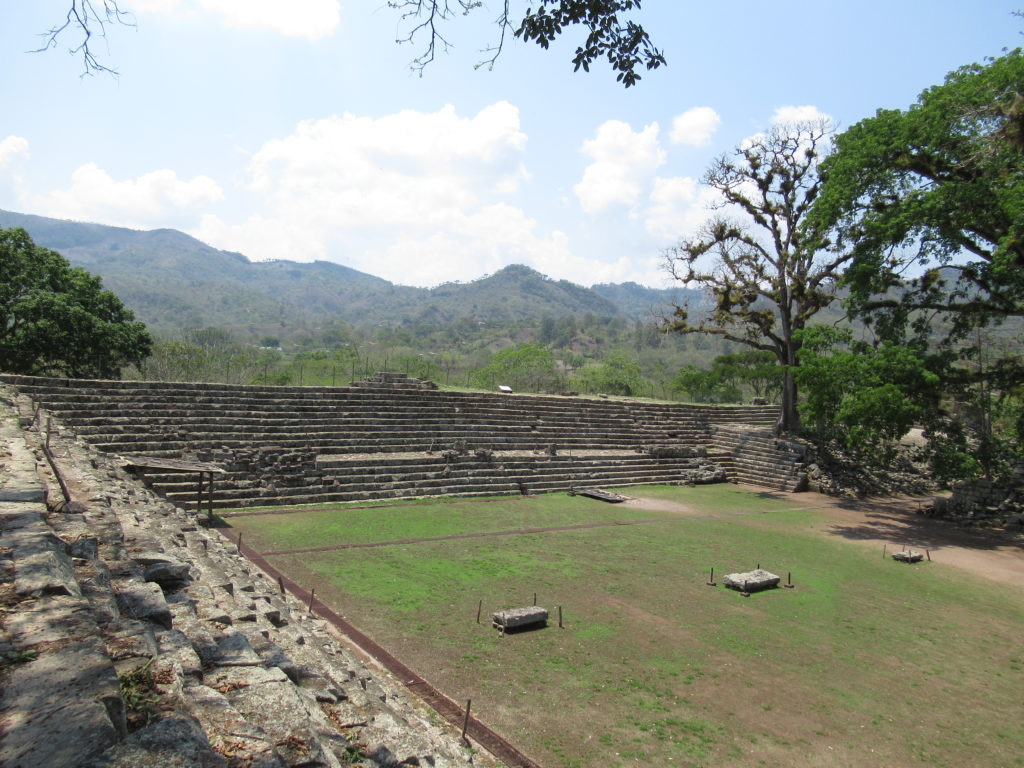 One of things that we learned about the Maya was that they enjoyed ballgames! Yes, many Mayan ruin sites have a 'ballcourt' – which was an area that was used for sport. The rules of the games that were played on these courts are not fully known, but the most common theory is that a very heavy rubber ball (weighing up to 4kg!) was bounced back and forth by people using their hips. Points were scored if the opposing team couldn't bounce it back – kind of like a 'hip' tennis.
There is also a theory that these games were used to settle disputes over territory, and that they were often very formal and official occasions – which sometimes ended with human sacrifices. Yes, I don't think that would catch on nowadays…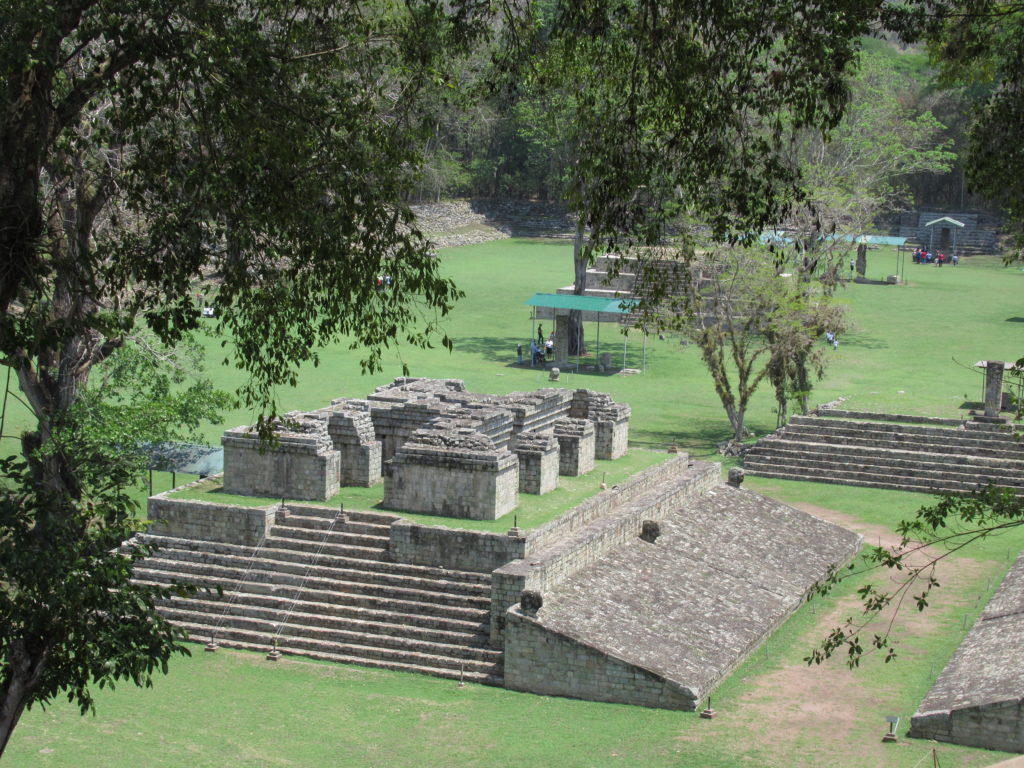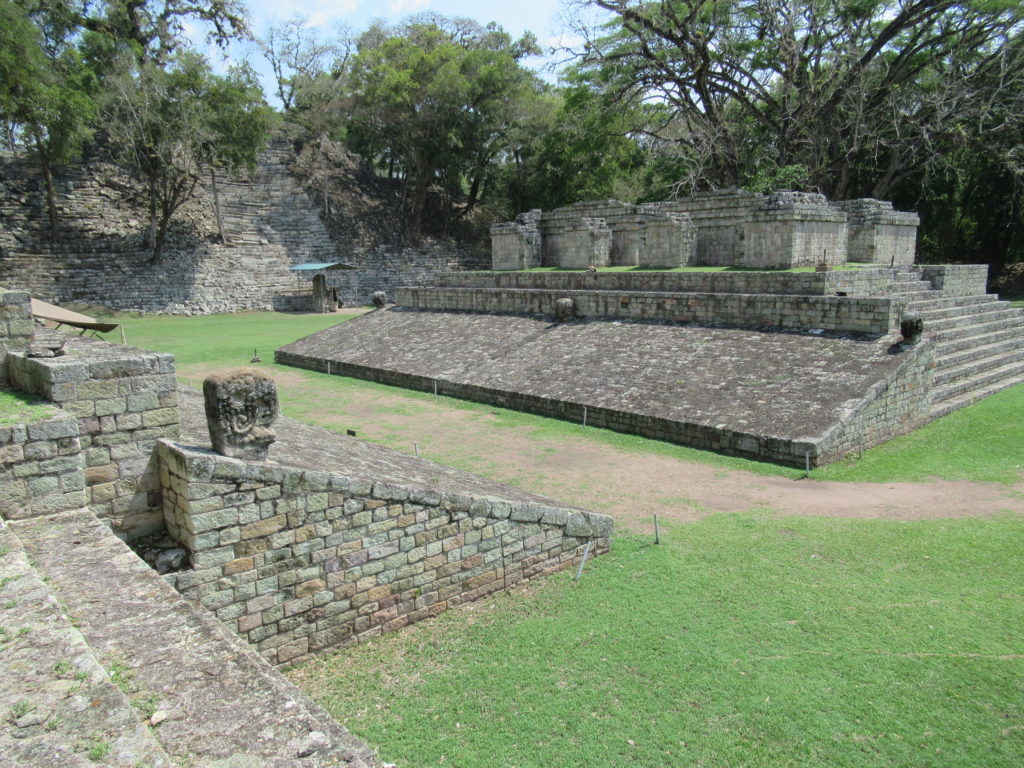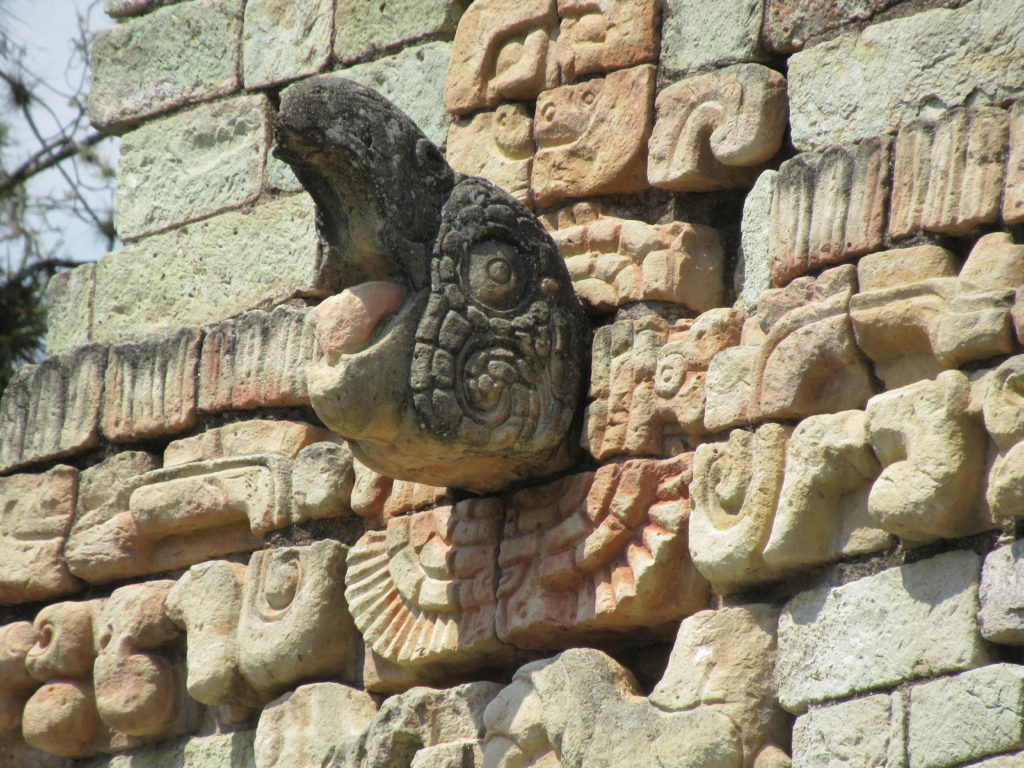 The main highlight of the ruins was definitely the very intricately carved stone monuments – some of them were massive and also extremely detailed. They were very striking indeed. Unfortunately I can't remember who was who… but most of them represent previous rulers of the kingdom.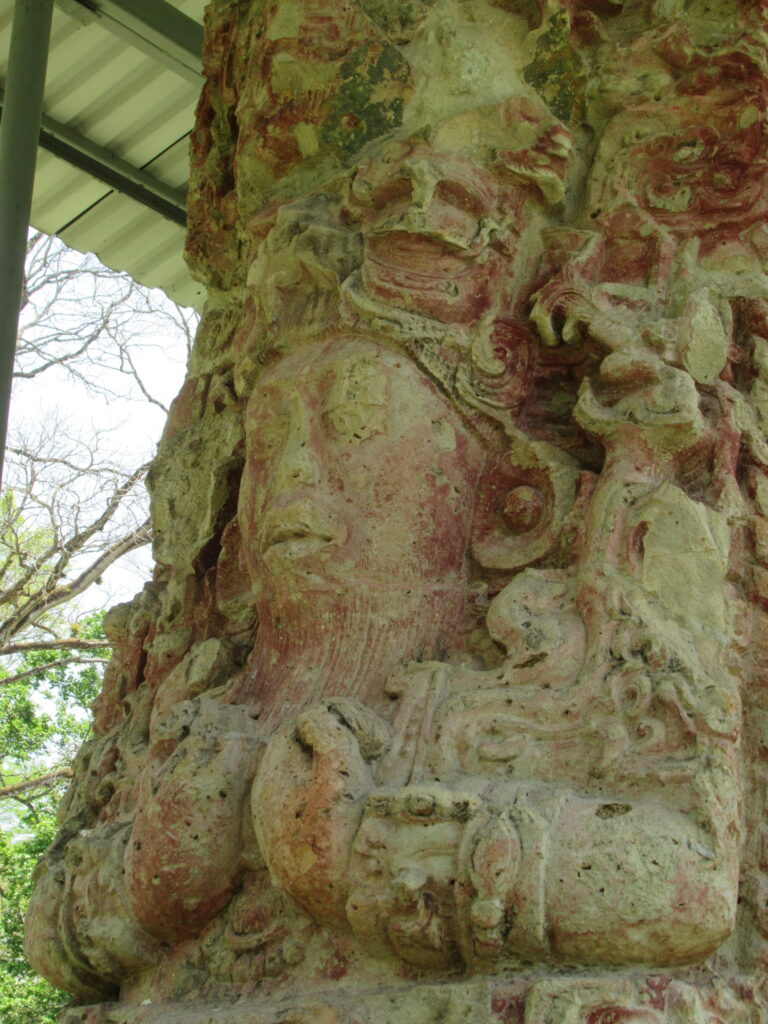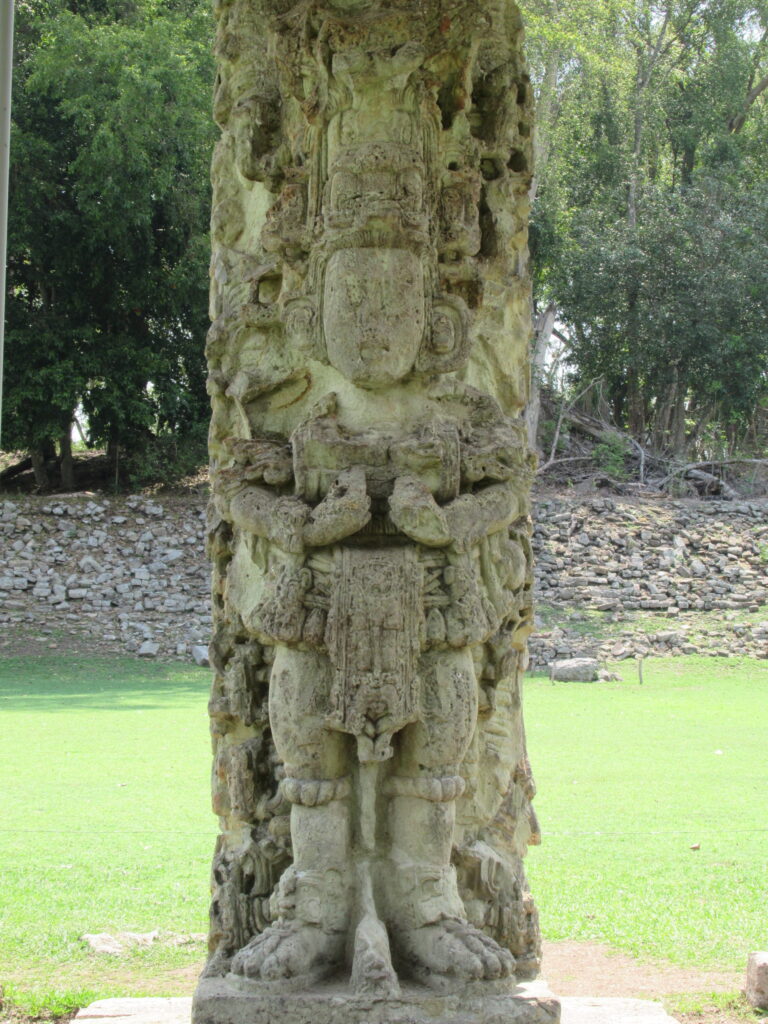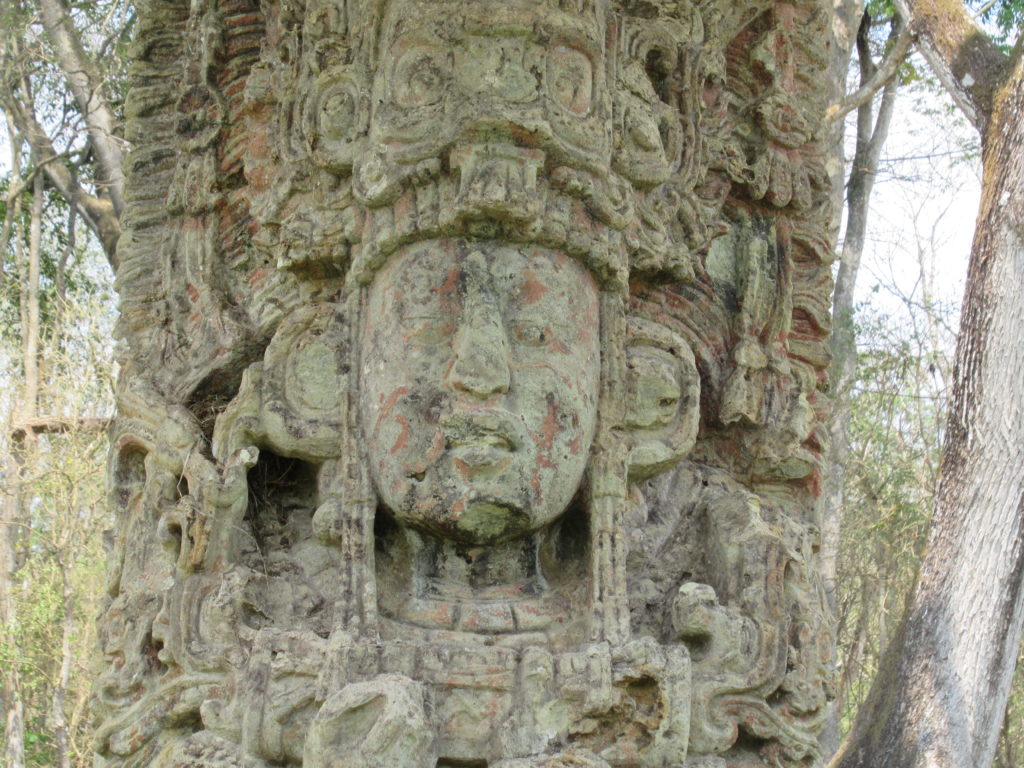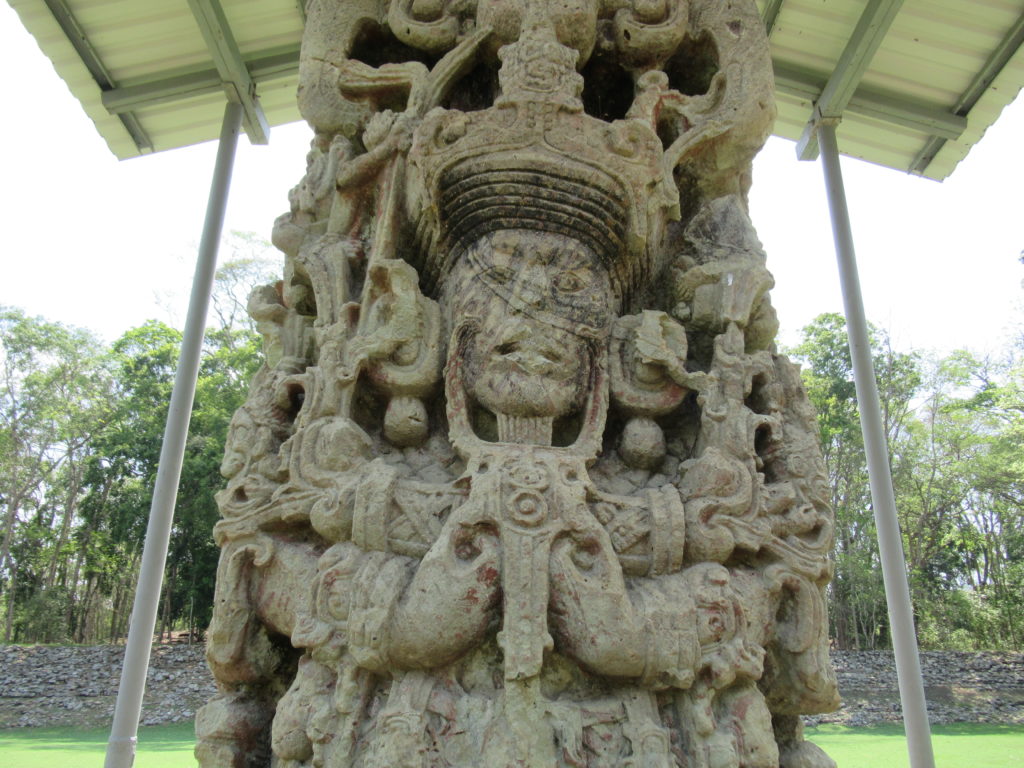 The ruins were also full of scattered bits and pieces of stone carvings – which led to a new discovery around every corner!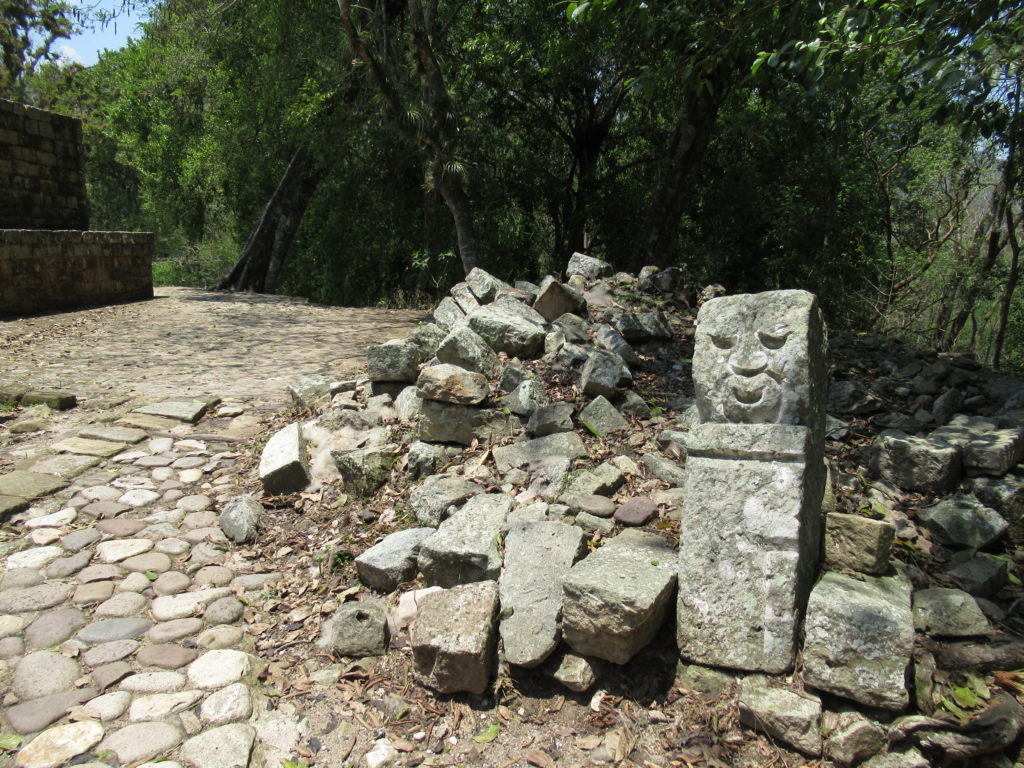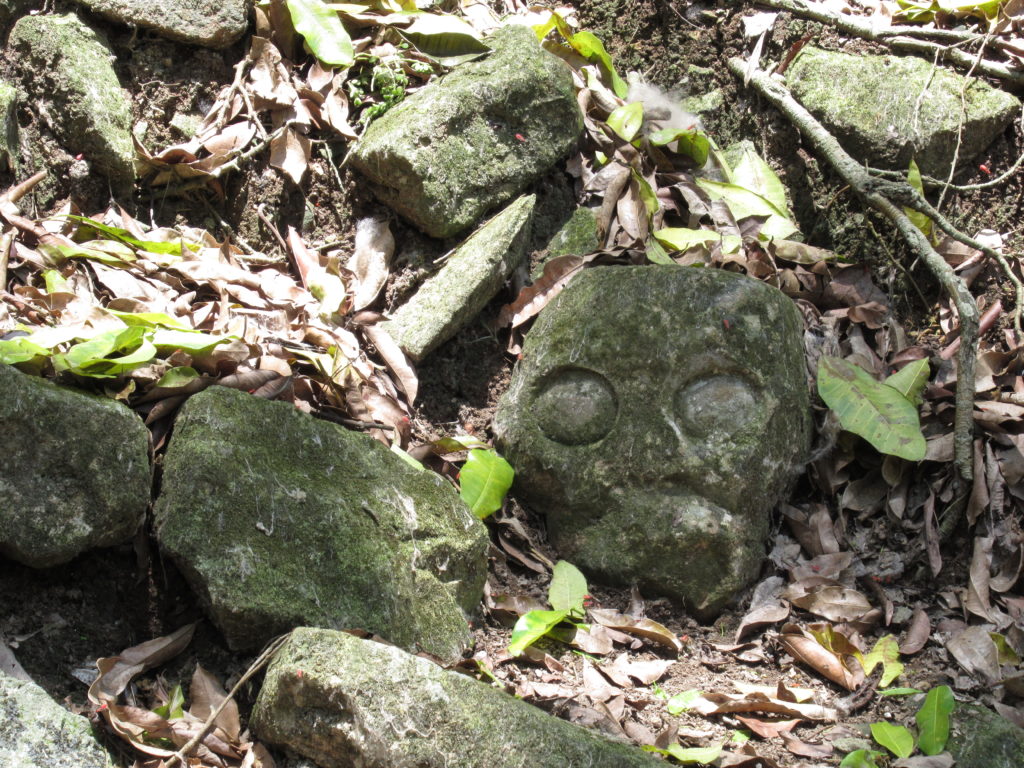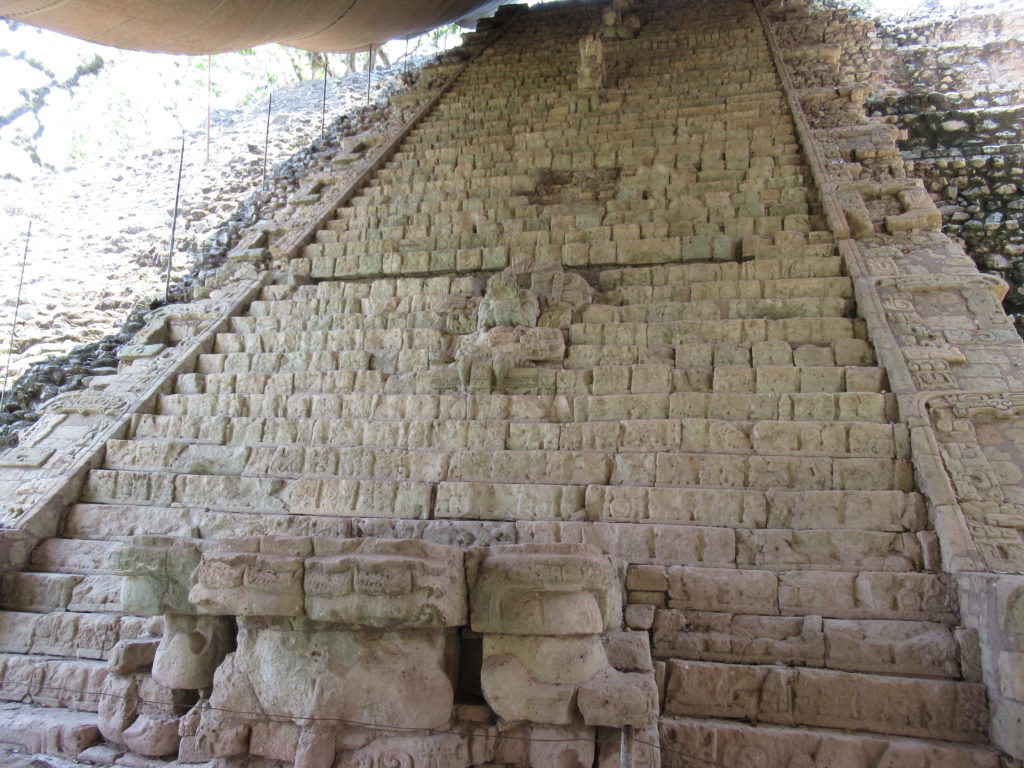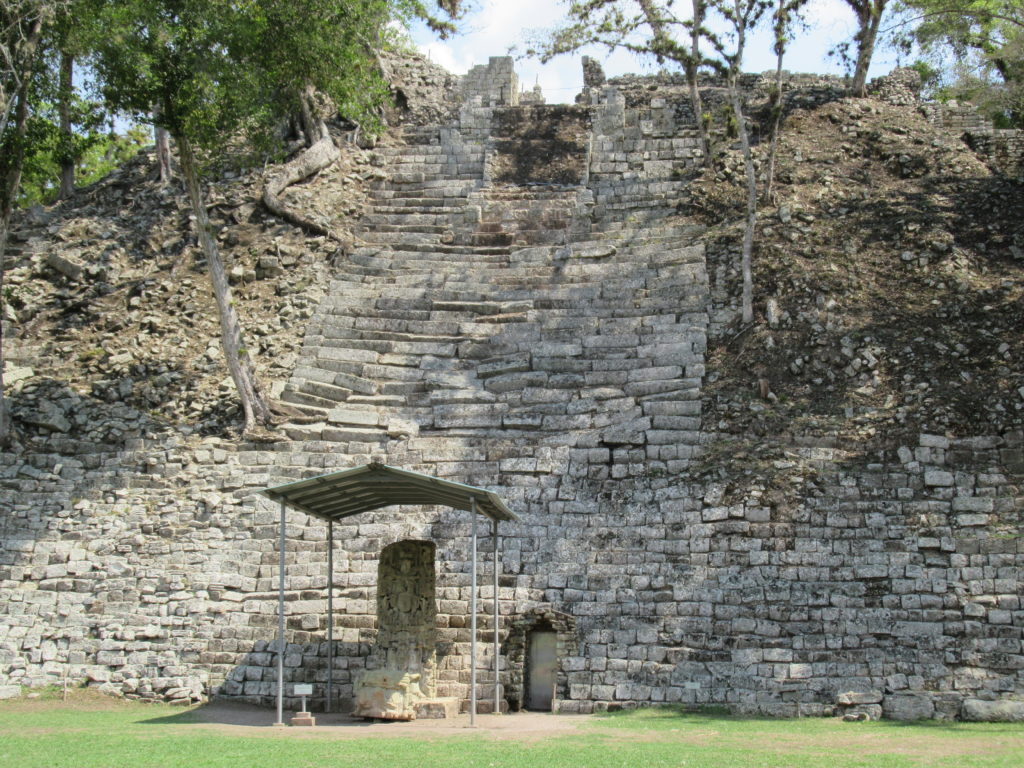 Another really cool thing about the ruins is that they are full of macaws! Yes, and we love macaws – so this is a good bonus. The rainforest area around Copán used to be prime macaw habitat, but they were pretty much wiped out by poaching and deforestation, so despite the fact that the scarlet macaw or 'guacamaya' as it is called locally, was the national bird of Honduras – there weren't any around.
However, a macaw rescue and release program combined with an education program has had great success over the last 15 years, and scarlet macaws now once again fly around the Copán valley! 🙂 The macaws here are part of this program, and there are feeding stations for them dotted around the ruins.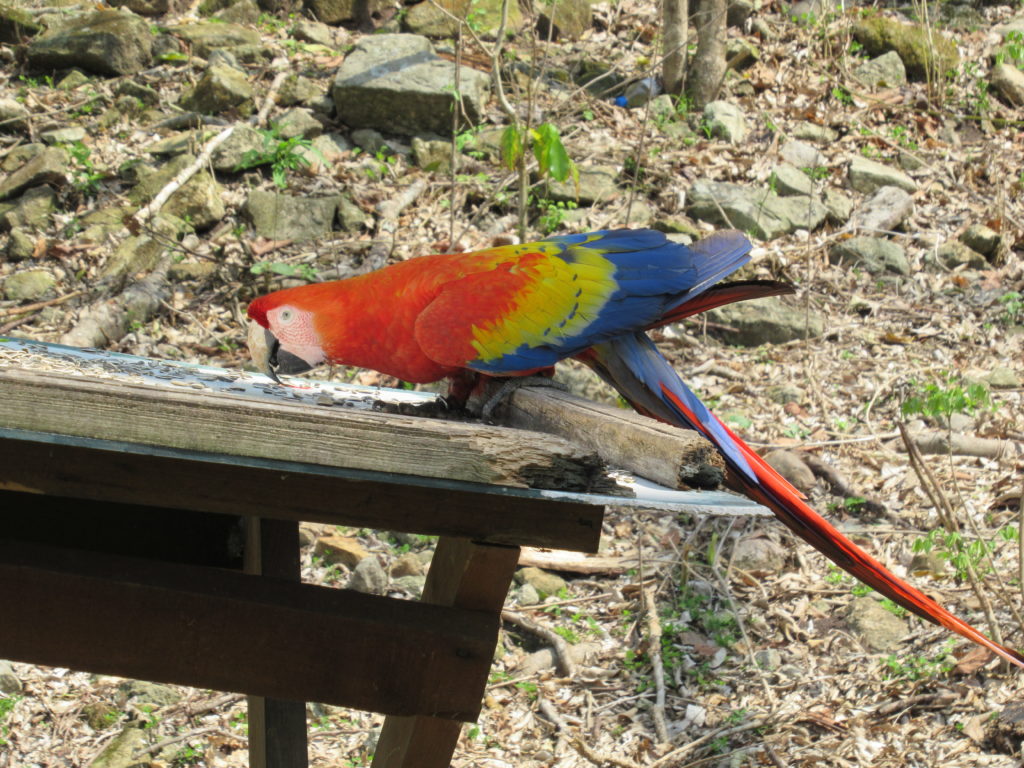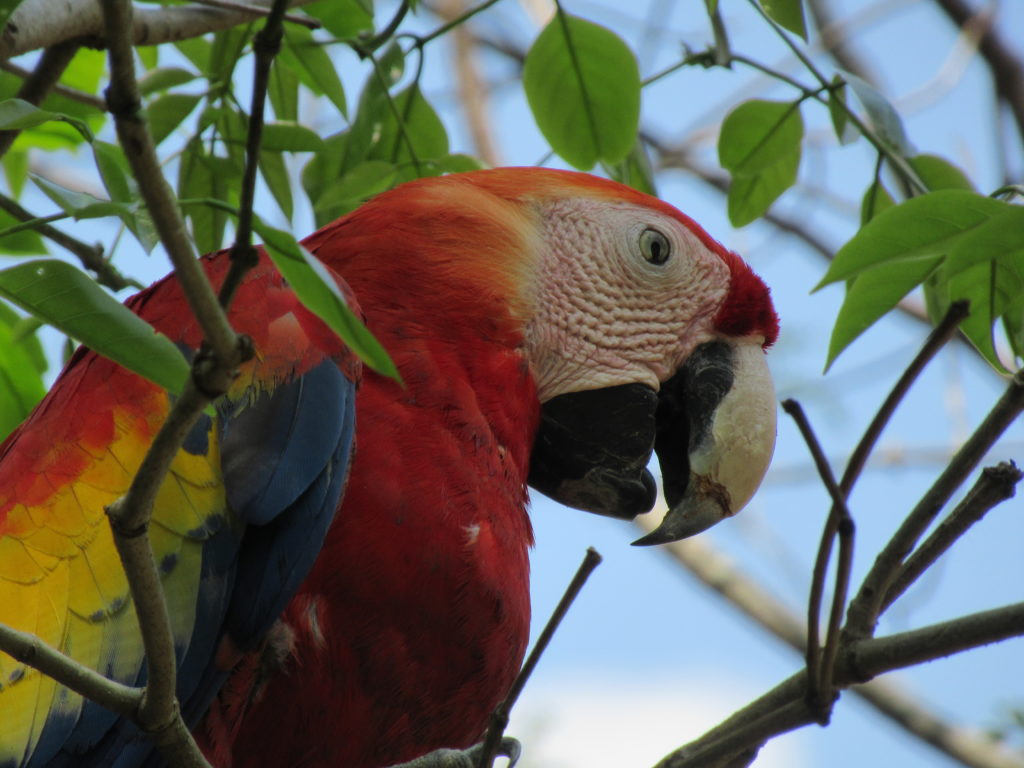 So our visit to the ruins definitely exceeded our expectations – and we were really happy that we had made the detour to Honduras to see them. 🙂