We spent a few days in the wet and wild town of Esquel… our first experience of the 'real' Patagonian weather… but I was assured it wouldn't be the last!
Esquel is very far from Sydney where our journey began, but as you can see we're still a long way from Ushuaia, at the bottom of Argentina and fondly known as the end of the world!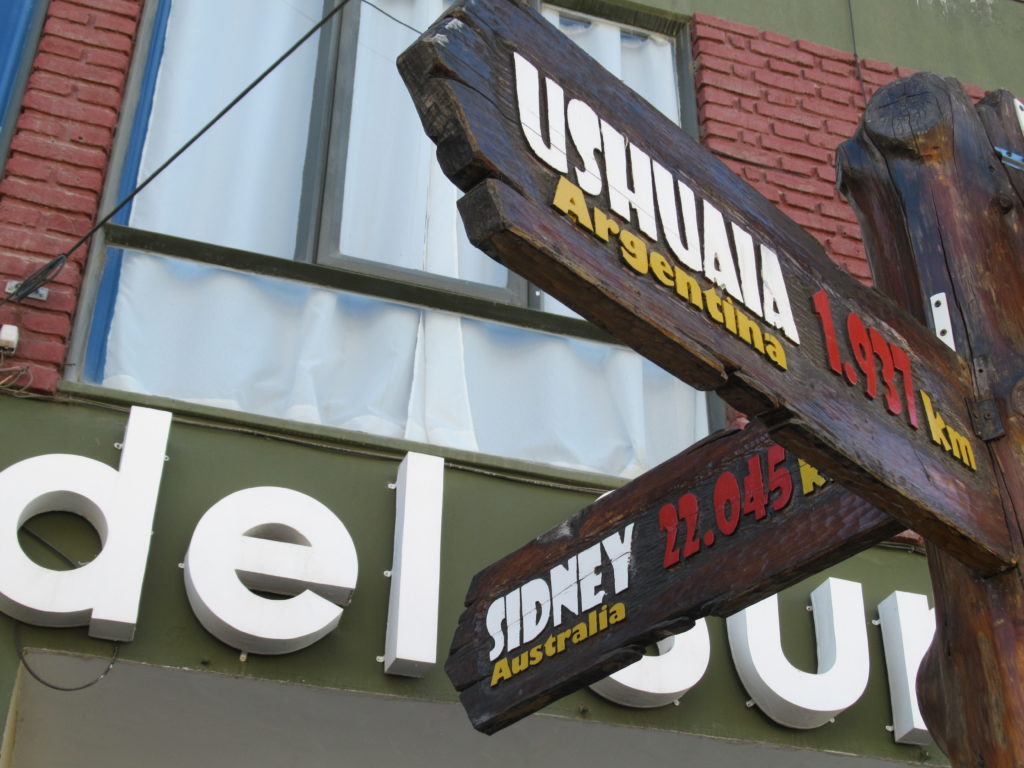 Esquel would have looked pretty beautiful – had it been sunny – it was surrounded by lovely high mountains with a sprinkling of snow. But during our time there it was well – mostly grey!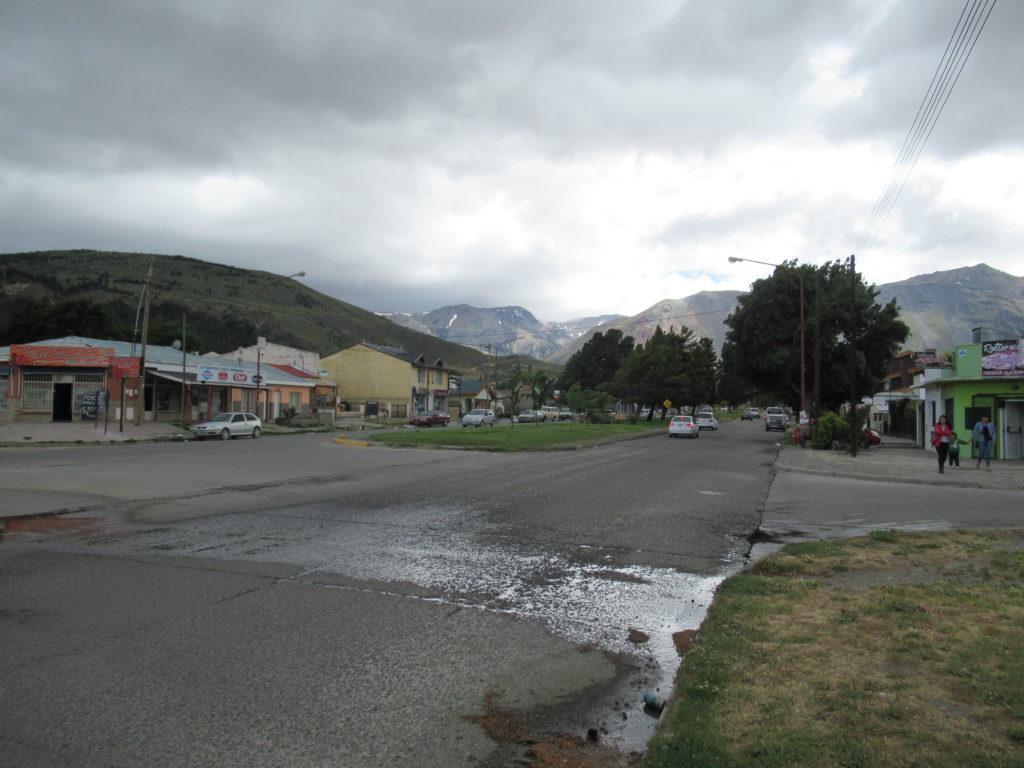 We did get one sunny day in Esquel (proof below)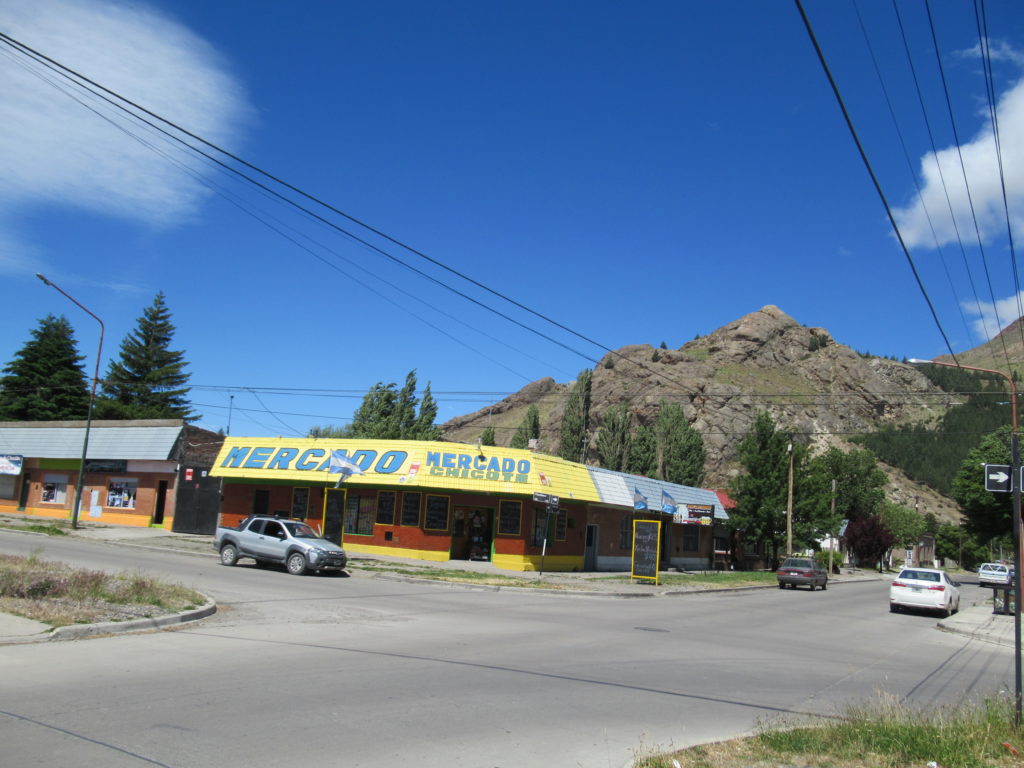 … this is, however, the only picture we took ion the sunny day in Esquel – we made the schoolboy error of thinking it would be cool to visit nearby Trevelin, rather than climb one of the hills surrounding Esquel, so off we went to wait for the bus…
Trevelin is famous for being a Welsh town in Patagonia… and I am happy to admit that the bakery sold amazing baked goods that we hadn't seen anywhere else in Argentina (and that they might well have been of Welsh origin!?!) but unfortunately we didn't get to experience much more than that… we arrived in the middle of siesta time (yes, another foolish error..) so no Welsh tea for us, or artisan market for a bit of shopping… instead we got a map from the friendly tourist office, had a bit of a stroll to the river and then caught the bus home for a very late lunch 🙁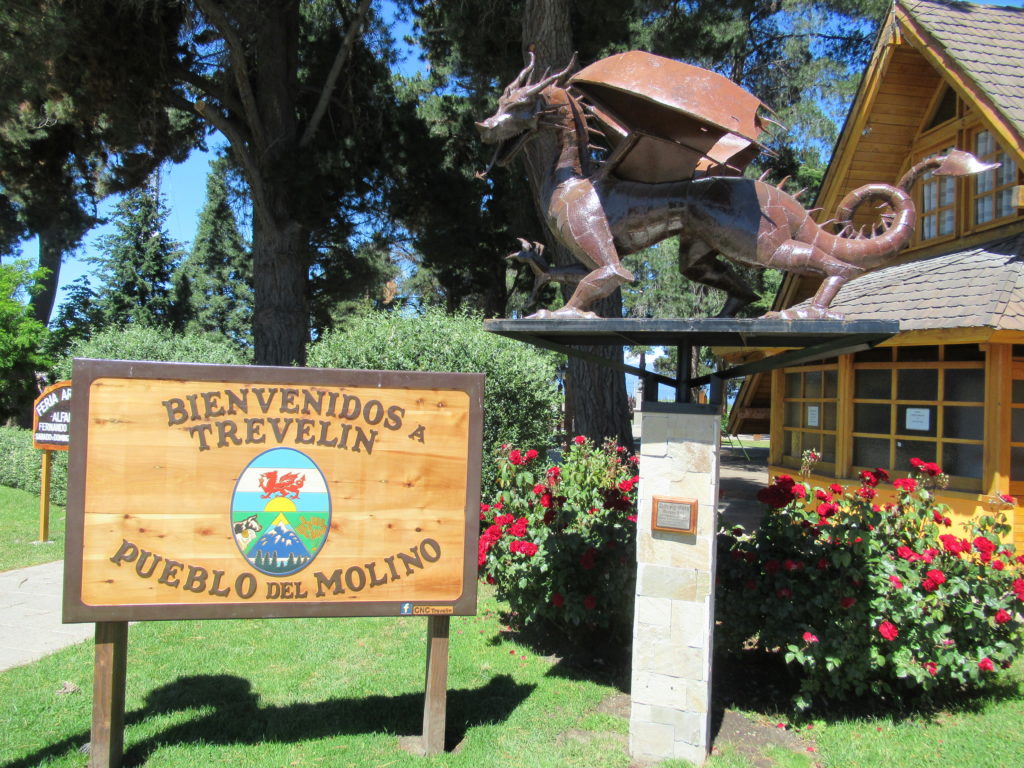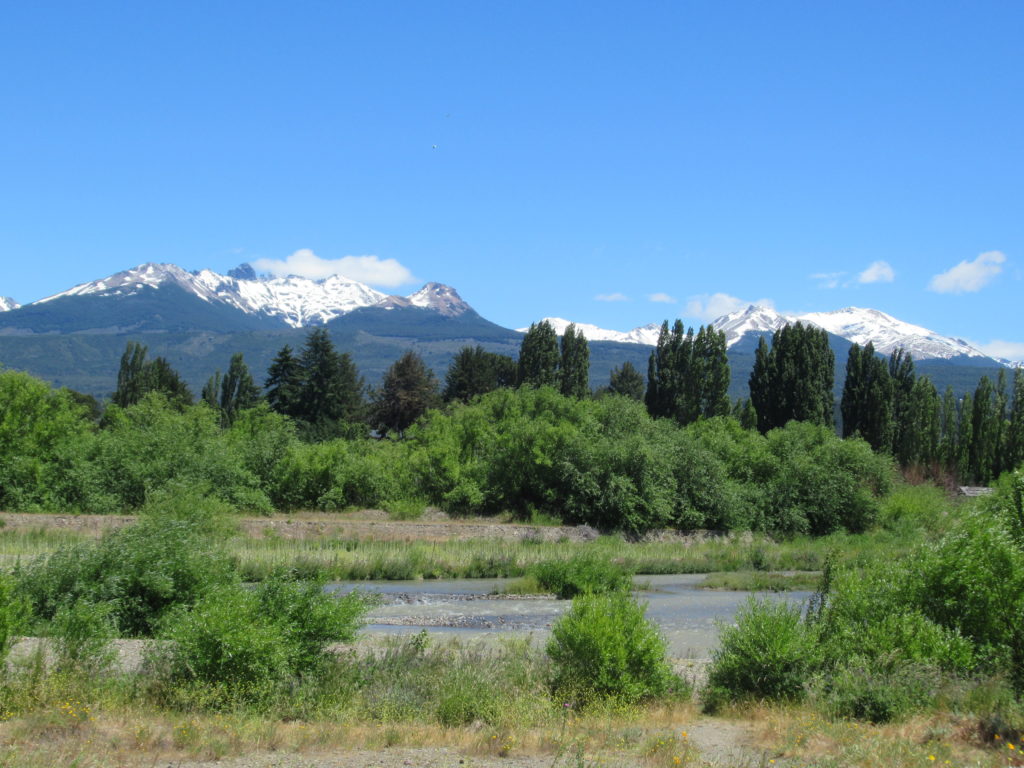 We had one successful day in Esquel… we went to the train station and caught the famous Old Patagonian Express – La Tronchita 🙂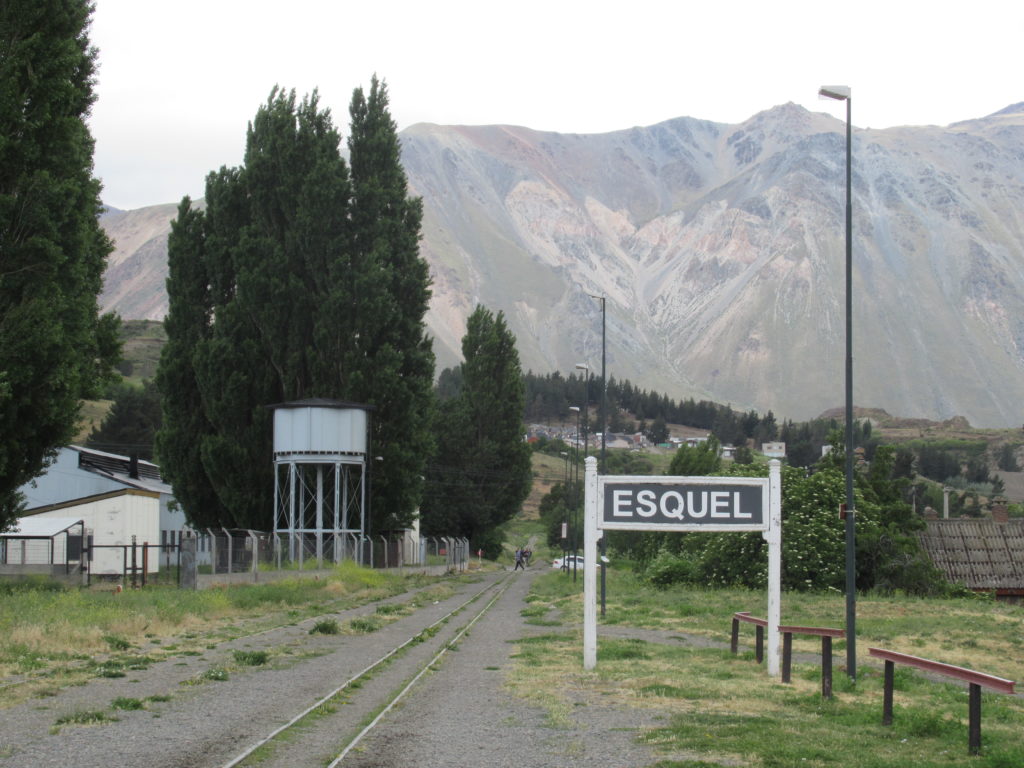 Tune in soon to find out about our Old Patagonian Express train ride 🙂