Riding the Old Patagonian Express
The day had arrived to ride La Tronchita (better known in English as the Old Patagonian Express) from Esquel to Nahuel Pan…
I would love to write that we awoke to a blue sky and a blazing sunny day, but that's just not how it was 🙁 Instead every waking moment up until the time we left our airbnb was spent wondering if we would have to wear our waterproof trousers to walk to the train station or if the rain would stop long enough for us to make it there in normal attire!?!
I have no pictures to show you how cool we looked all rugged up in waterproof gear… but there was no getting round the fact that we were not leaving the house without waterproof gear…
The rain did stop though – not for the whole day – but for long enough for us to get on the train and enjoy a large part of the journey (on the way there) with the train window open!!!
On arriving at the station we didn't have long to wait until the train arrived…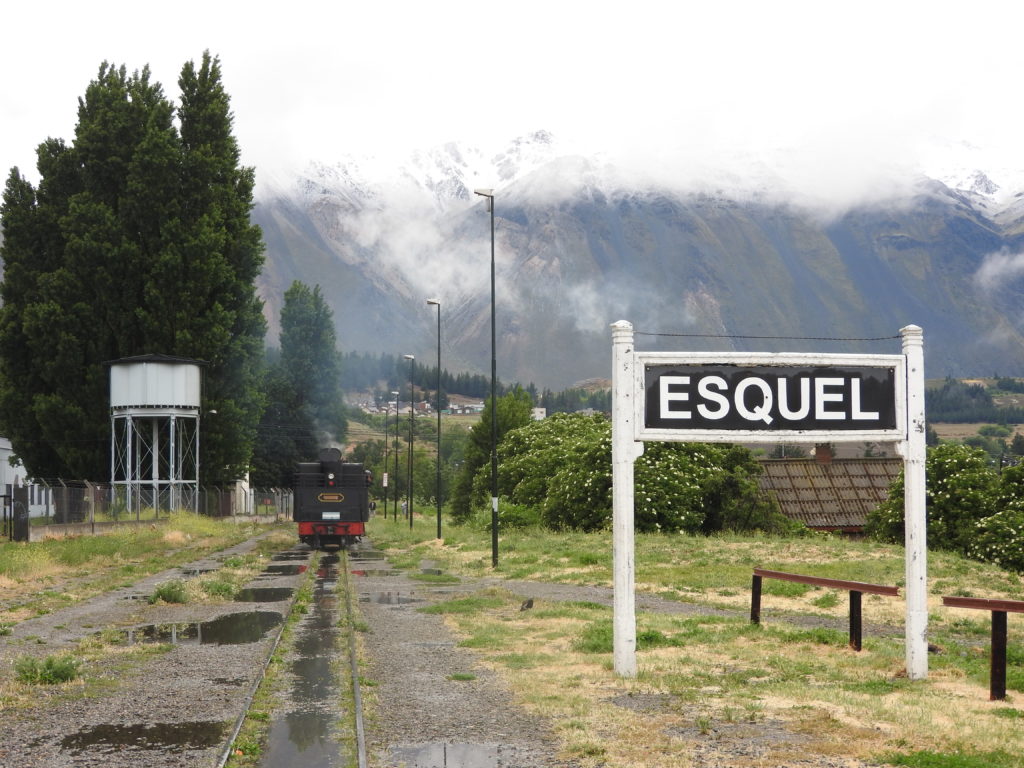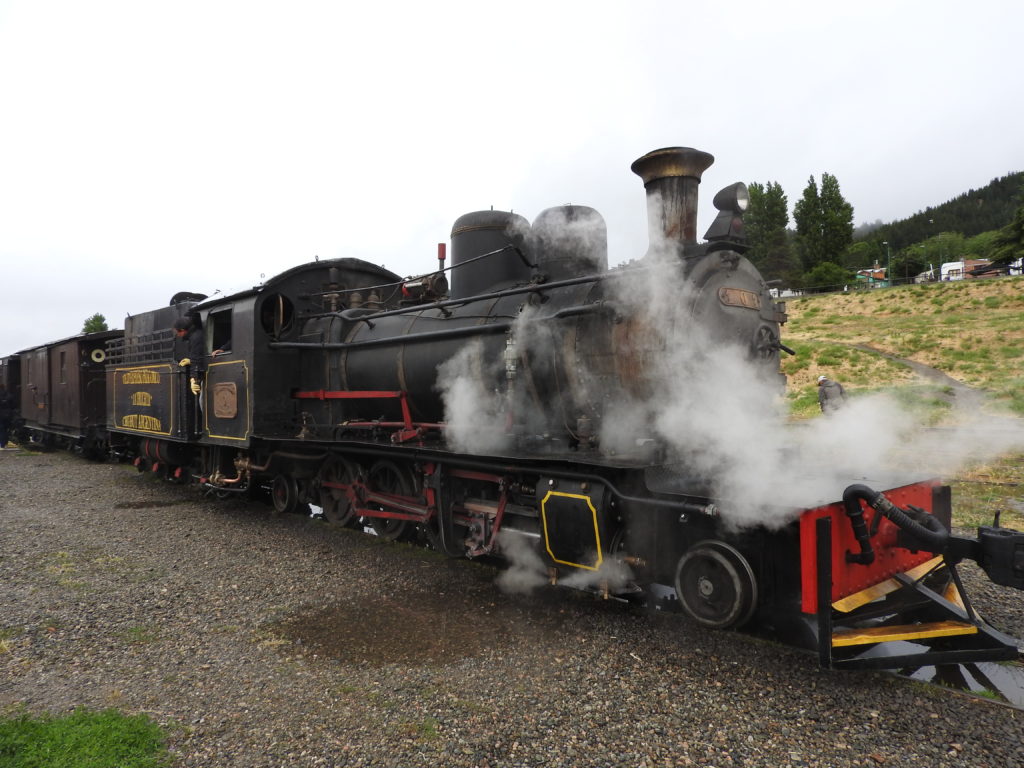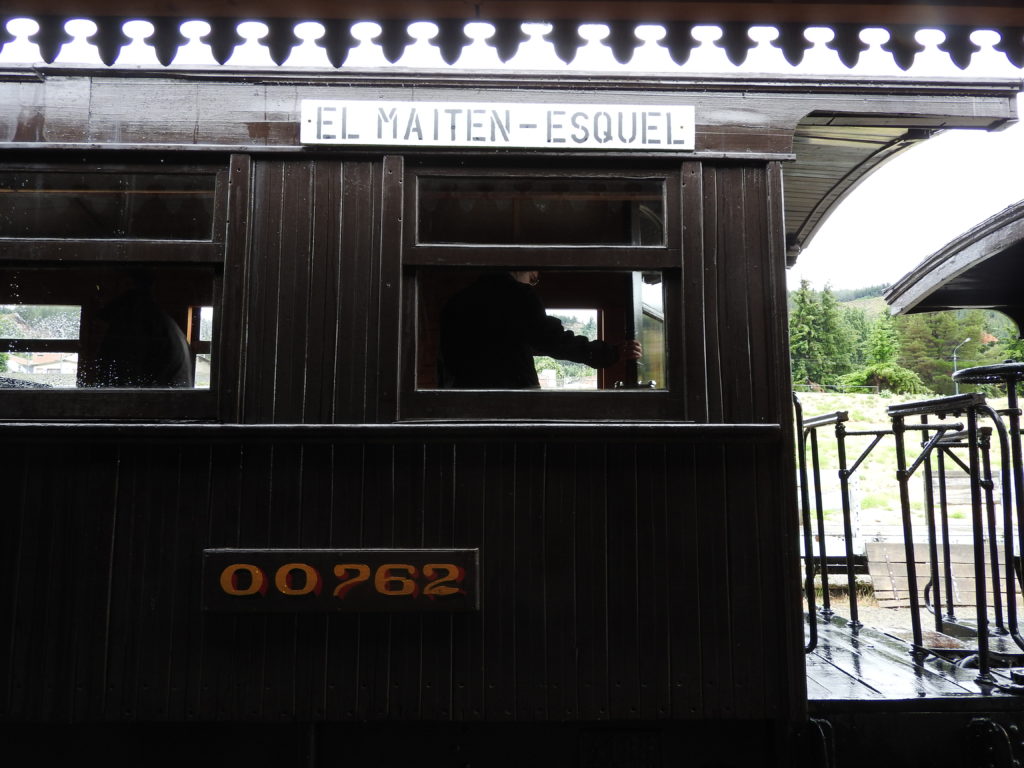 I'm not sure how we did it, especially given we only bought our tickets the day before – but we managed to secure 2 tickets in first class 🙂 only the best for us – and as a bonus they cost the same as the normal class!!! Check out the padded seats (only wooden benches in the other class) and the heater (which worked surprisingly well 🙂 )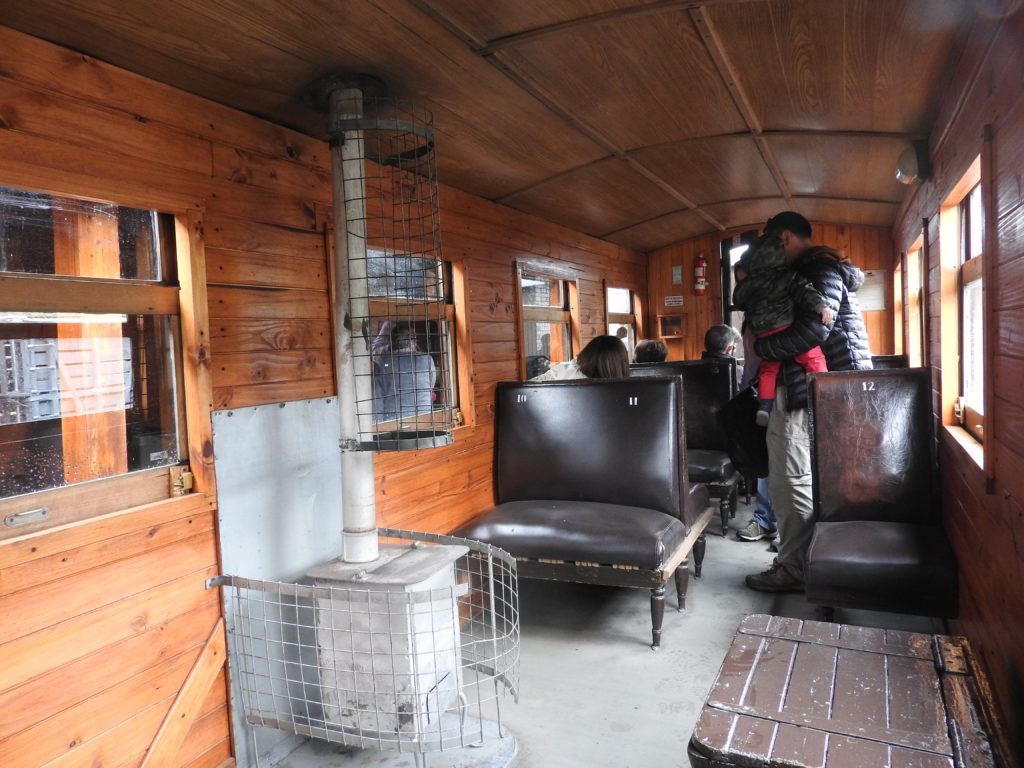 We spent most of the journey looking out of the window… the scenery was pretty spectacular…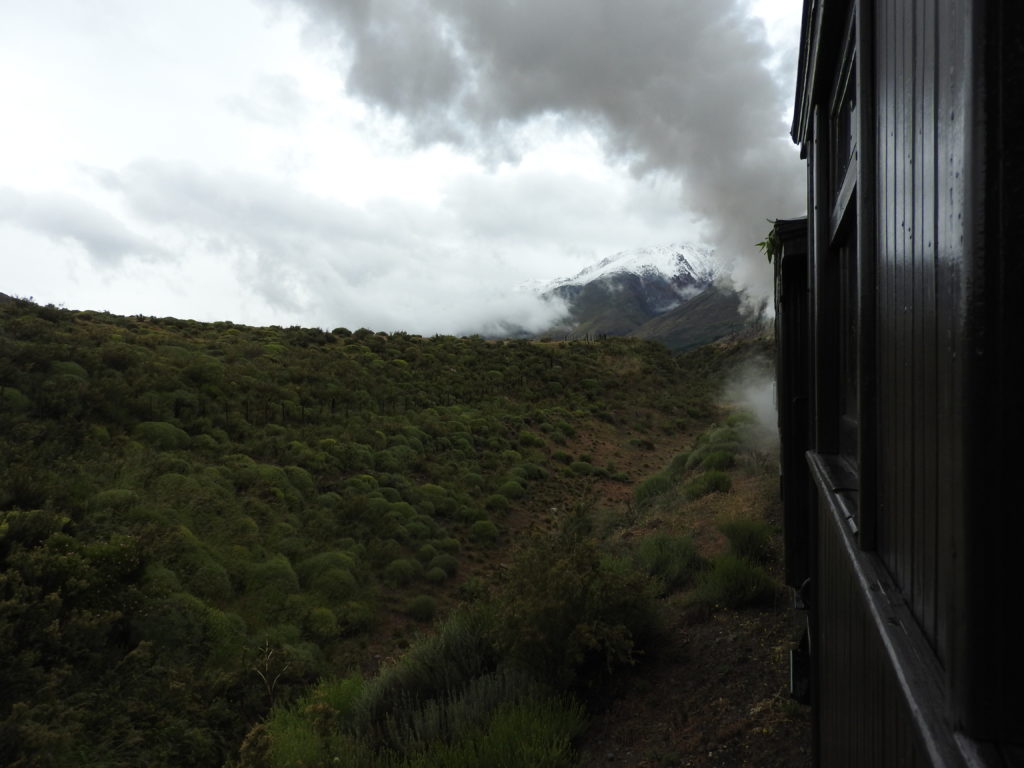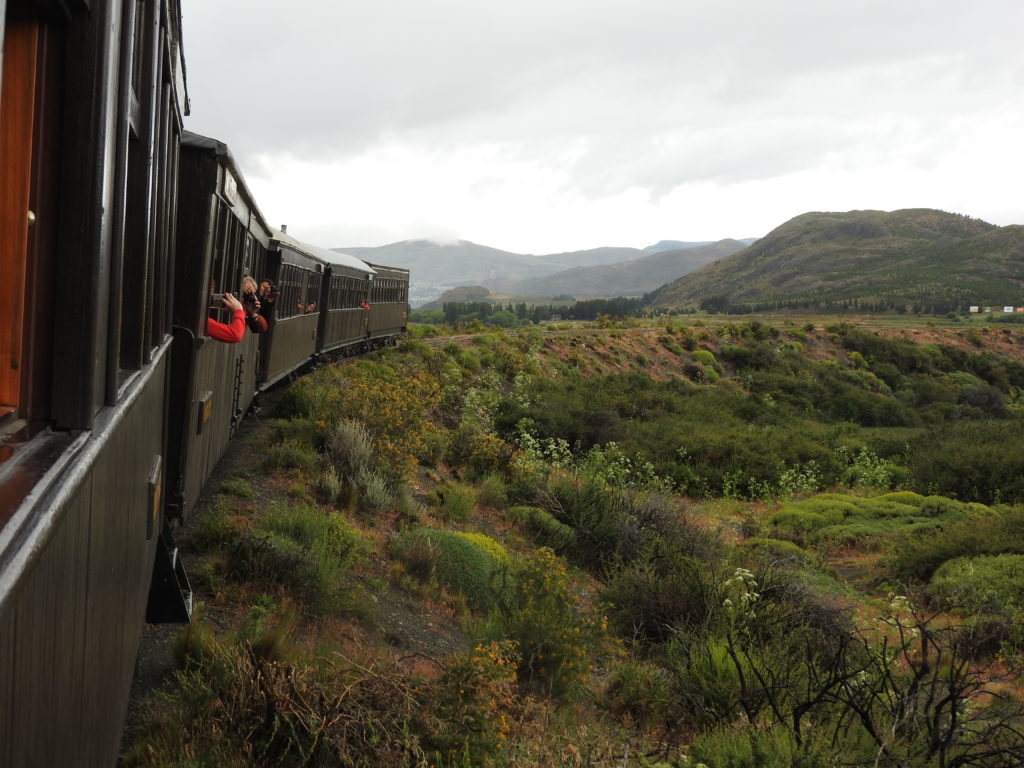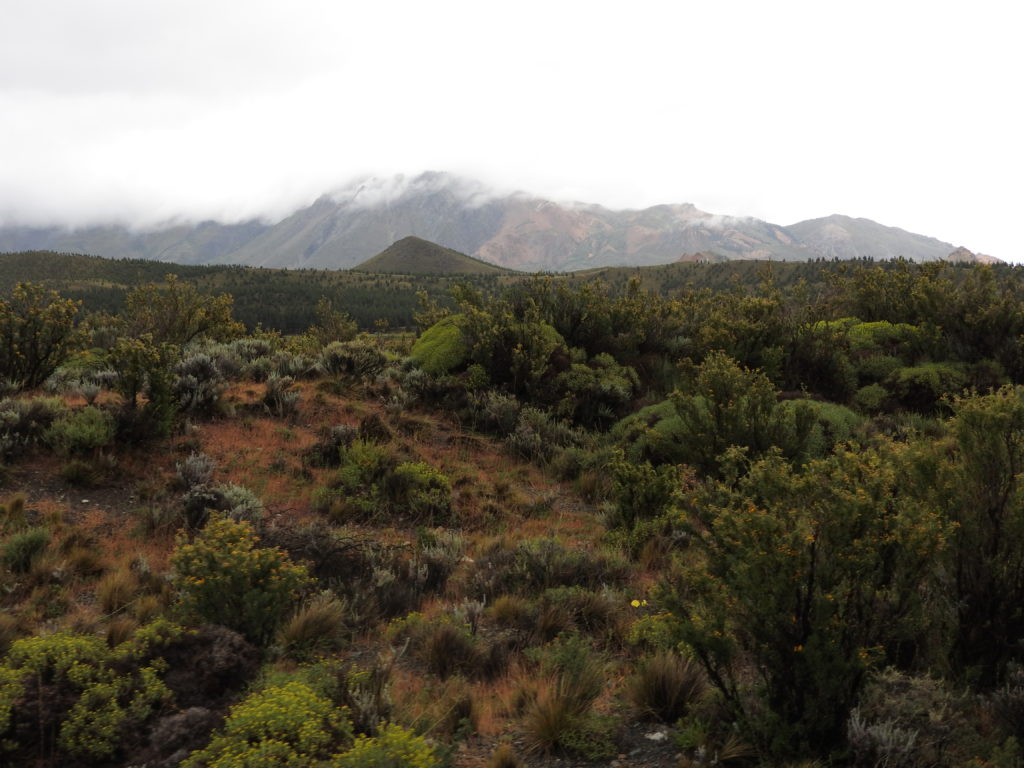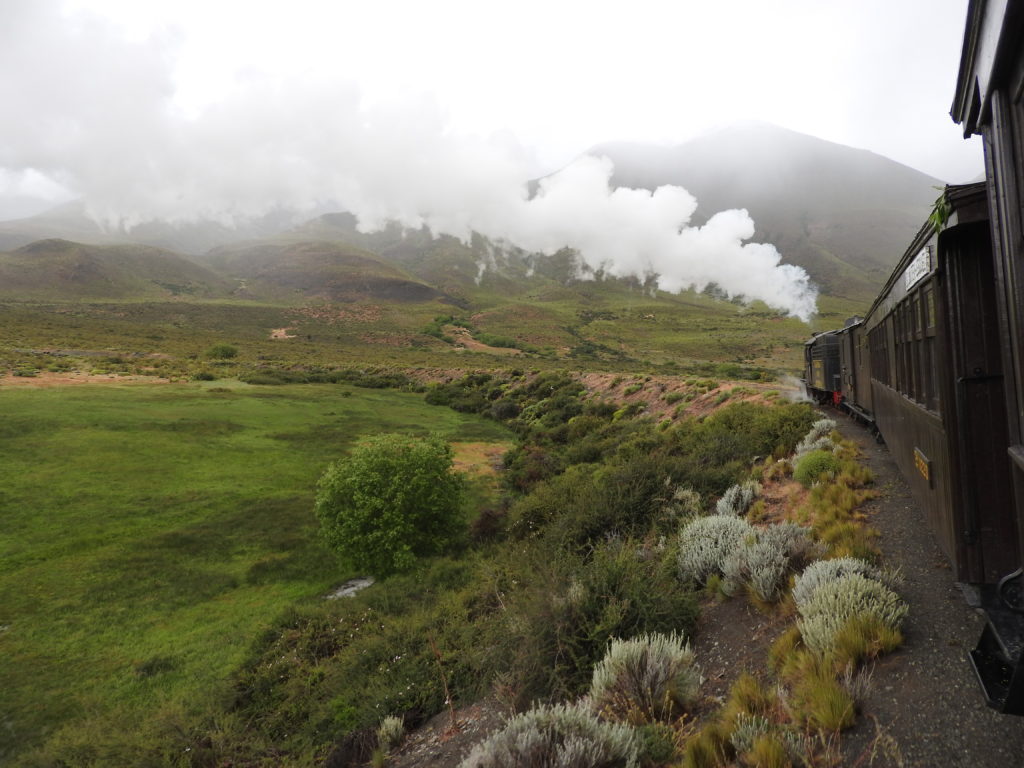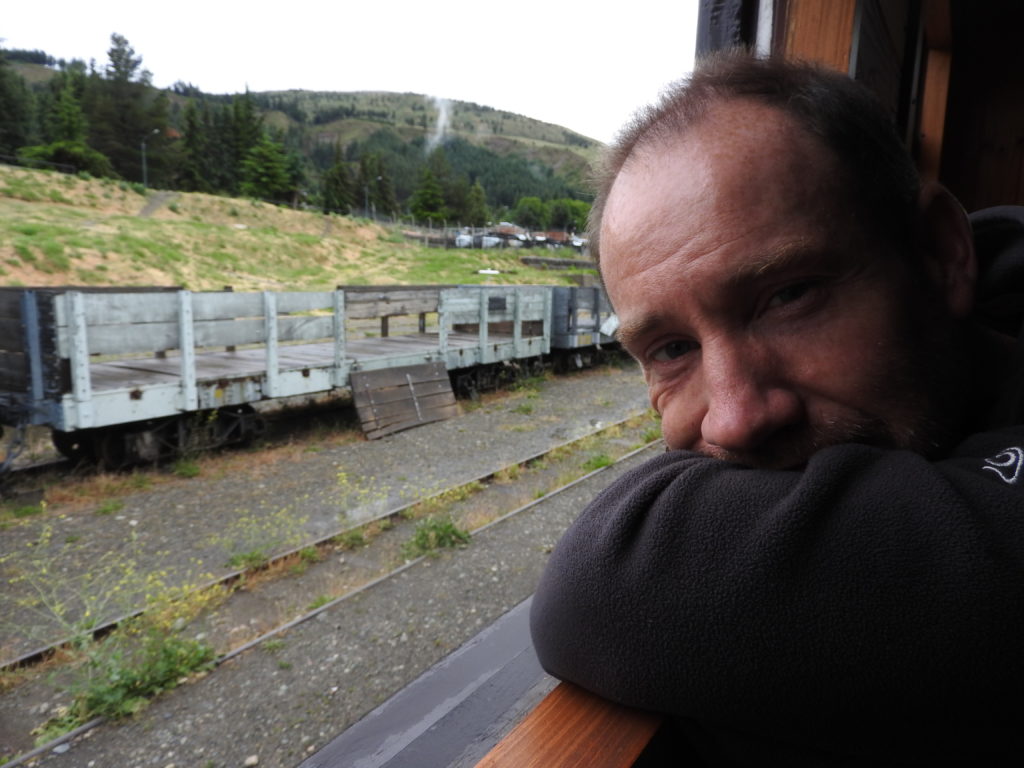 It wasn't just us looking out of the window though… as we crossed roads, some cars were parked on the side of the road and tourists were taking pictures of the train…  One local definitely wasn't interested in the train though…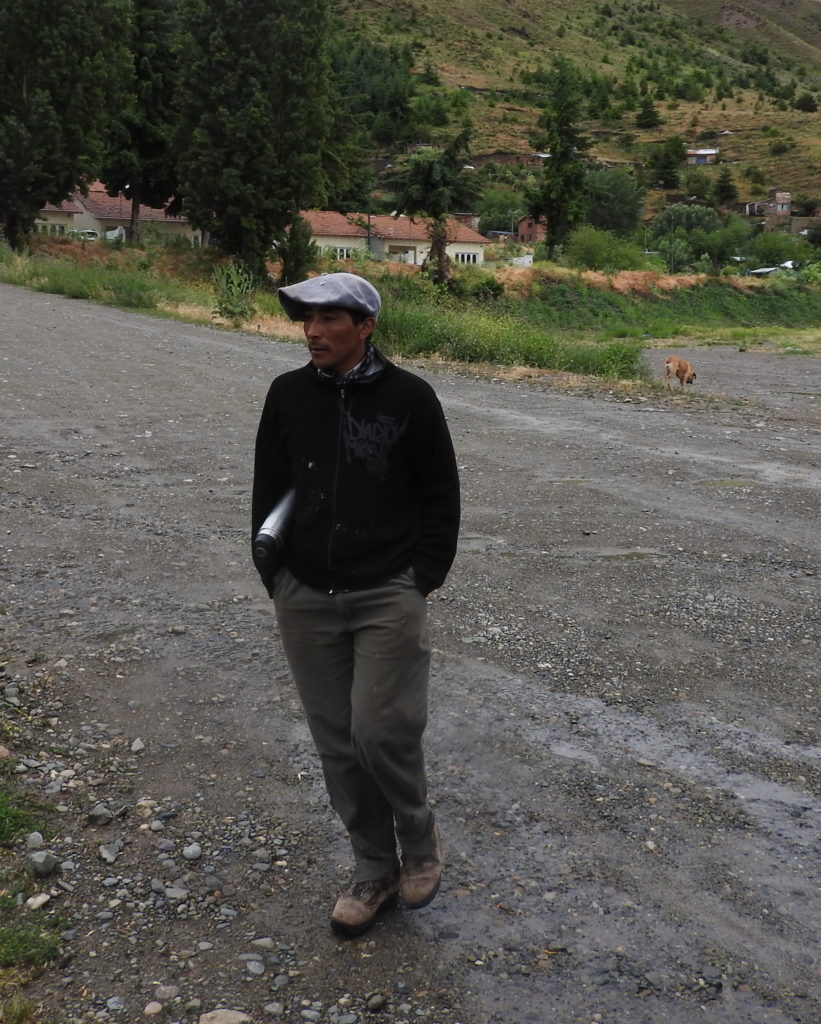 Just before we arrived at our destination – Nahuel Pan – there was also some light in-house entertainment 🙂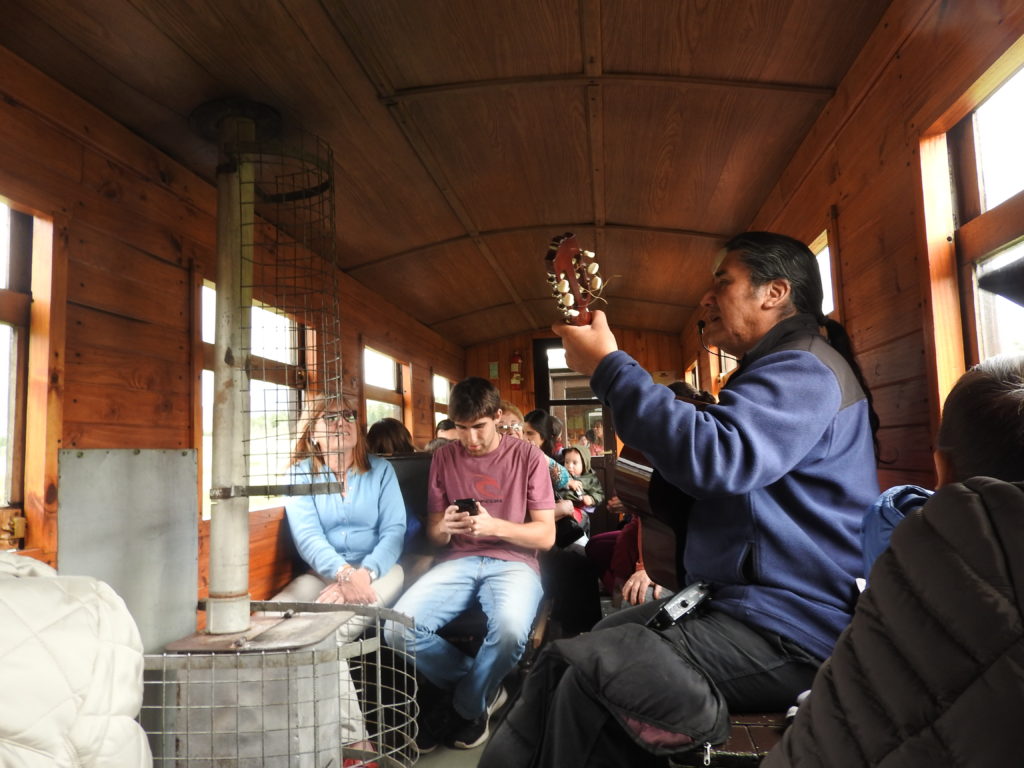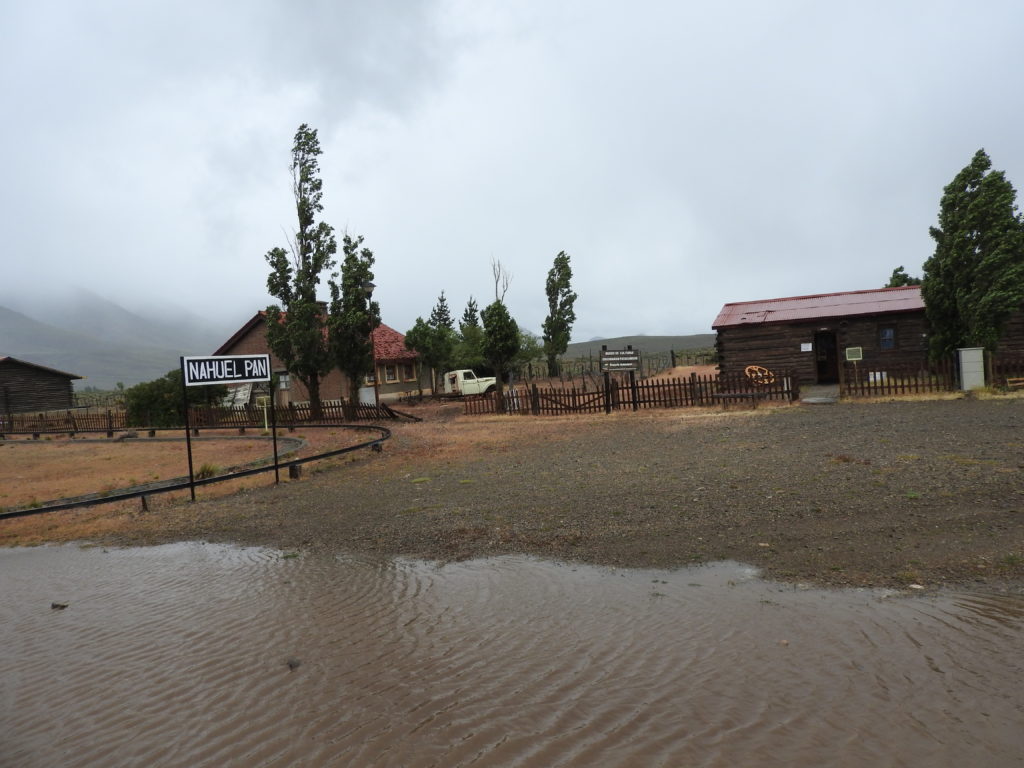 It was wet and windy in Nahuel Pan, so we lingered in the museum about the Tehuelche people… it was interesting and I learnt a few words which have come in useful when reading local graffitti about the arrival of Europeans…
Then it was time for the journey back to Esquel…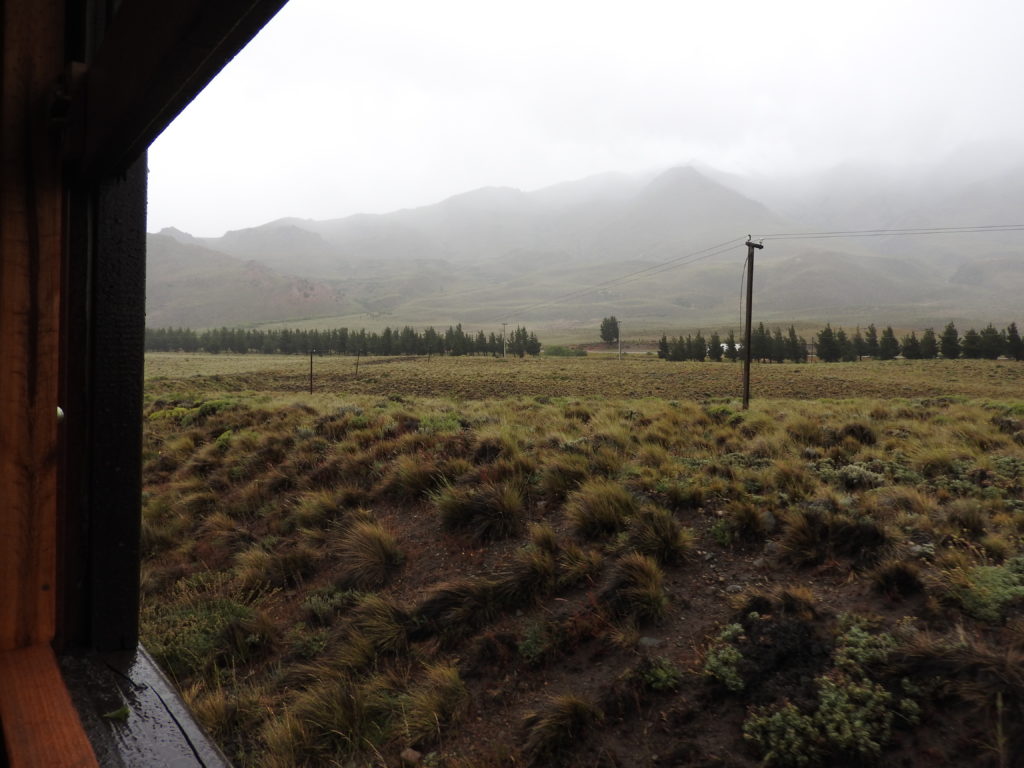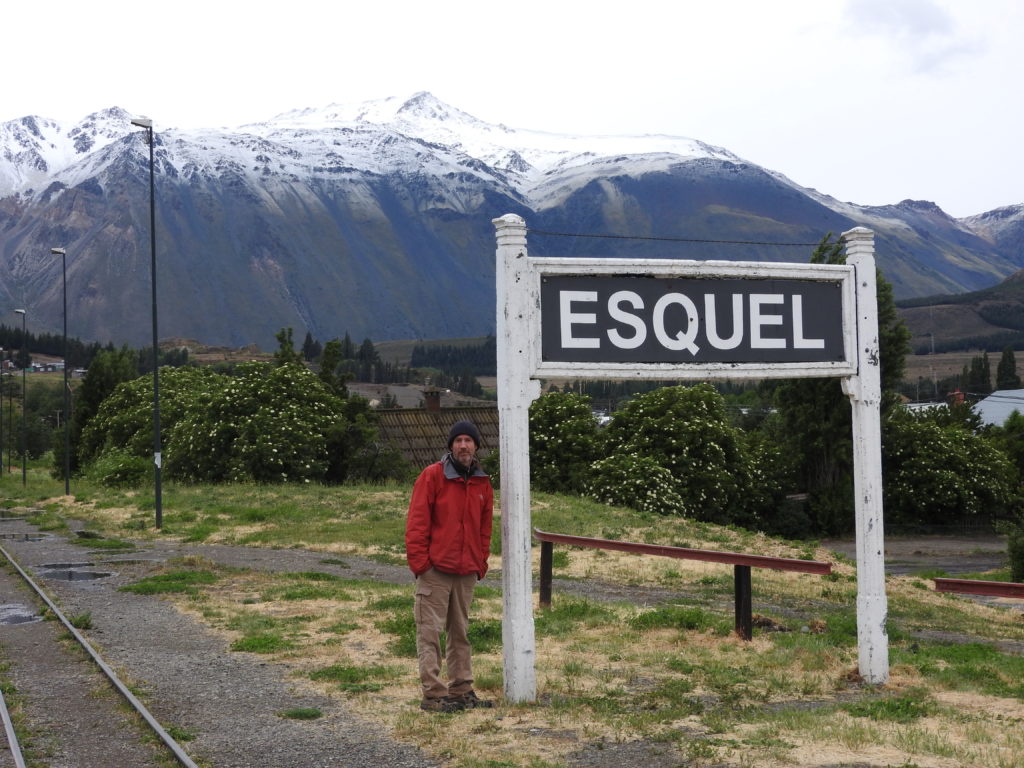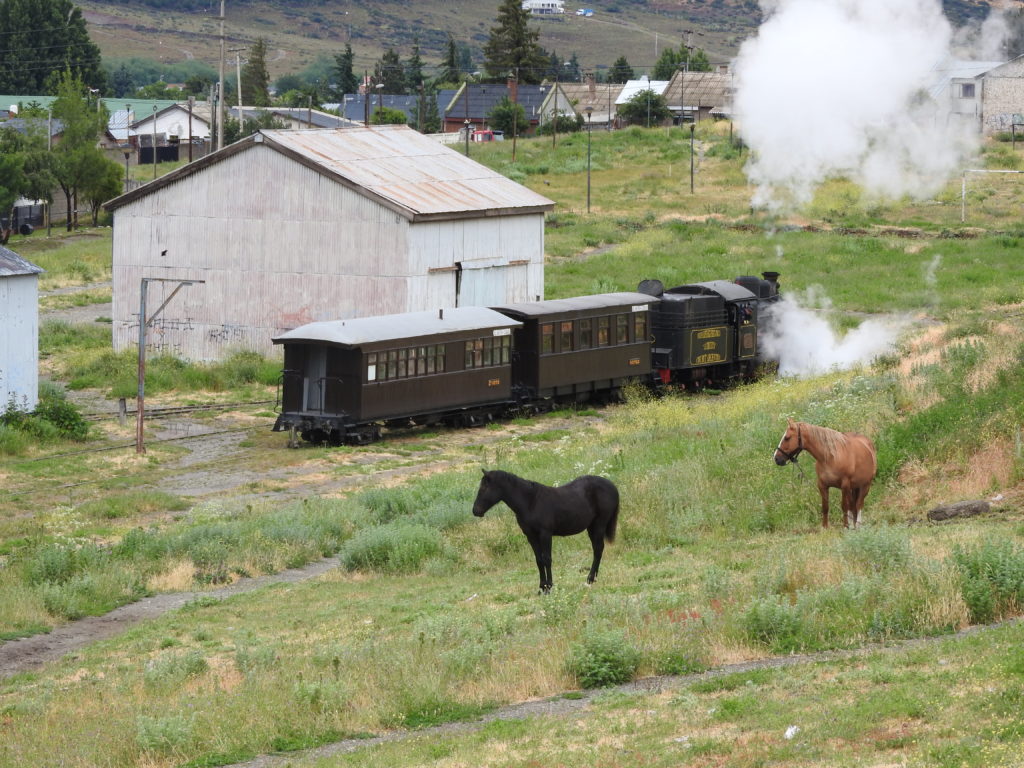 We enjoyed our ride on La Tronchita – it's a cool steam train which goes through some nice scenery… even the weather didn't put us off… 'atmospheric' was the term we used 😉