Guayaquil is the largest city in Ecuador AND has a pretty bad reputation – high crime levels and intolerably high temperatures according to anyone living in the Andes – BUT we were in Guayaquil with a purpose – yep, it was time to fly to THE GALAPAGOS – so we were happy to have arrived:-) 🙂
Not wanting to miss our flight to the Galapagos, we had booked two nights in Guayaquil… therefore we had one full day to explore the sights and sounds of Guayaquil. But having already had an afternoon to visit the local shopping mall – as we were staying in the 'mall' area near the bus terminal and airport – we headed in to downtown Guayaquil…
I just want to start by saying that we had a really enjoyable day in Guayaquil… yes it was hot, and yes, probably crimes happened on that day in Guayaquil… BUT for us it was a nice day 🙂
Our trip to the centre of Guayaquil started with a ride on the metrovía – a pretty modern and efficient bus transport system, which was heaps cheaper than the other option –  a taxi!
Once in the centre we headed down the main shopping drag towards the malecon… the malecon area is unlike any waterfront area we've been to on the trip so far – this one had specific access points and was highly policed! A perfect place therefore to get used to being in a big, bad city!!!
It was actually REALLY nice walking along the malecon – being the end of November, it had a bit of a Christmas feel to it to, as they had started to put up the Christmas decorations (yep, blog time is still way behind!). There were really nice viewing towers that you could climb up to get a view over the water, and there were a number of sculptures along the way too… and then there were the birds – some old friends but also some new ones too 🙂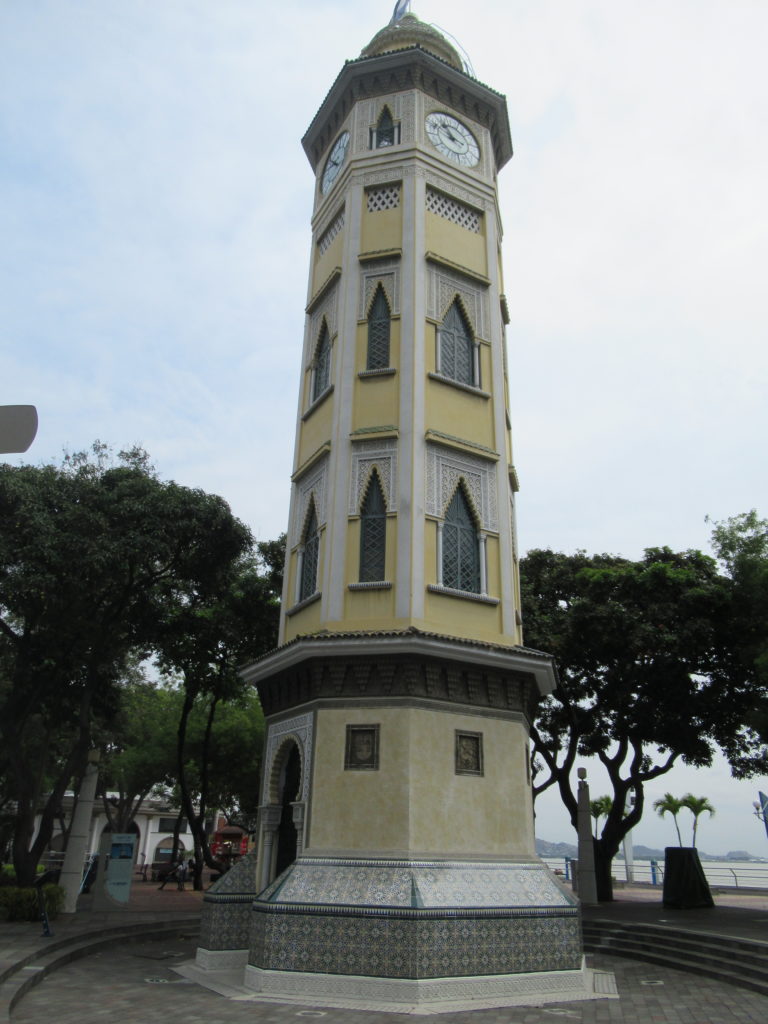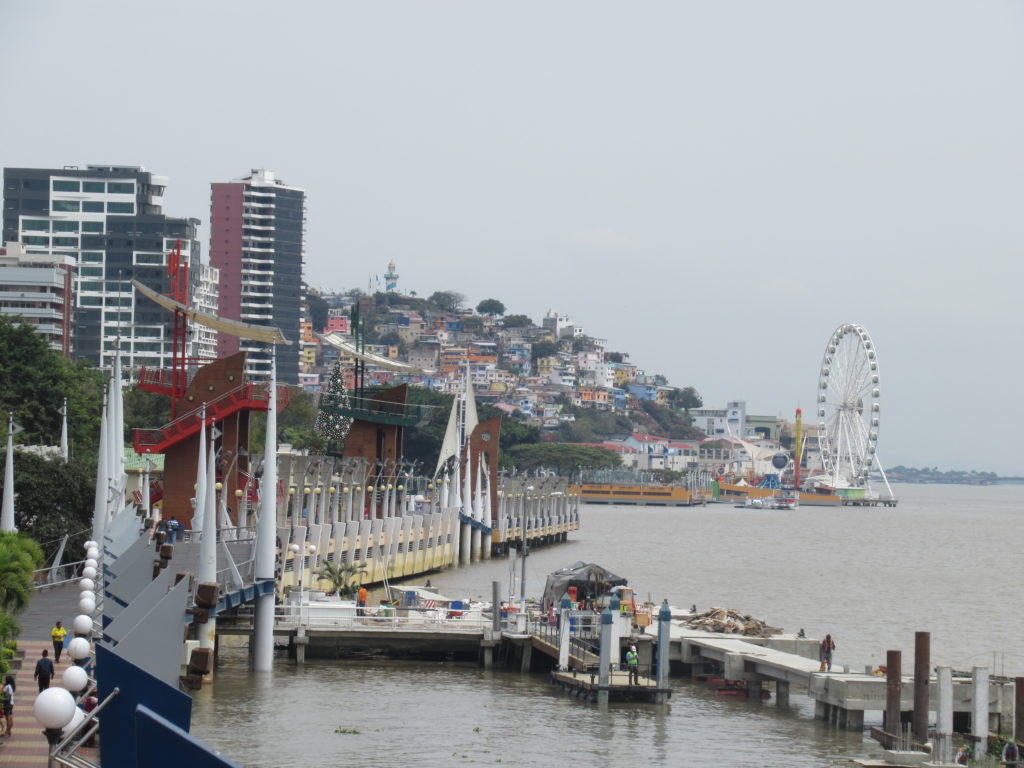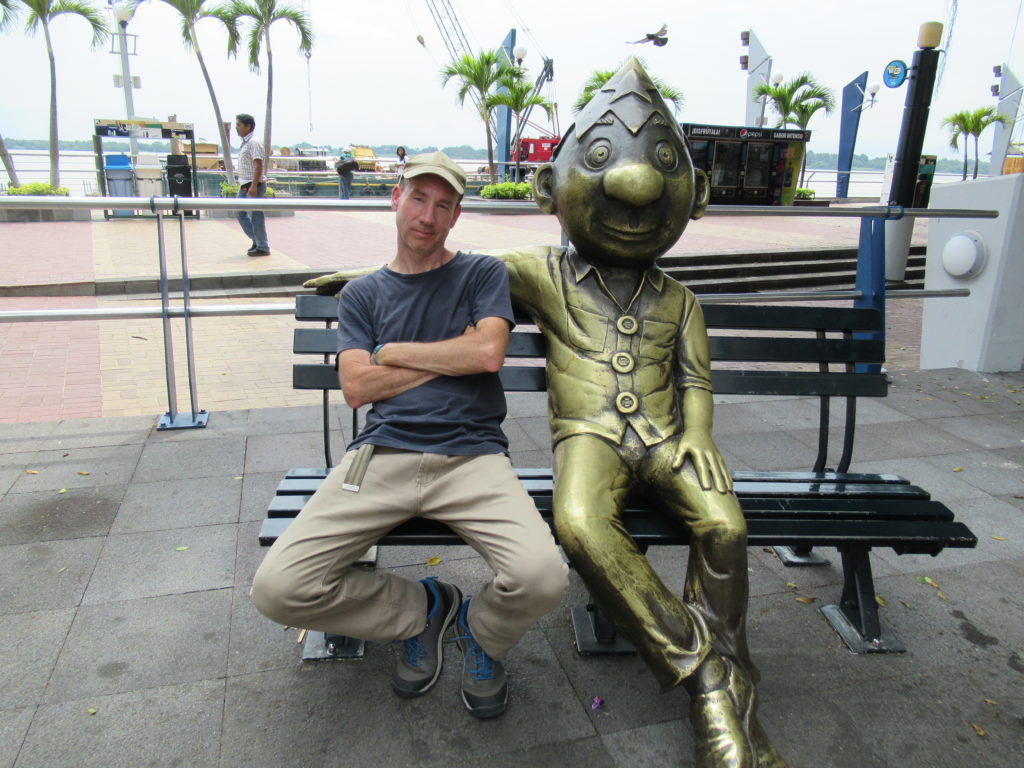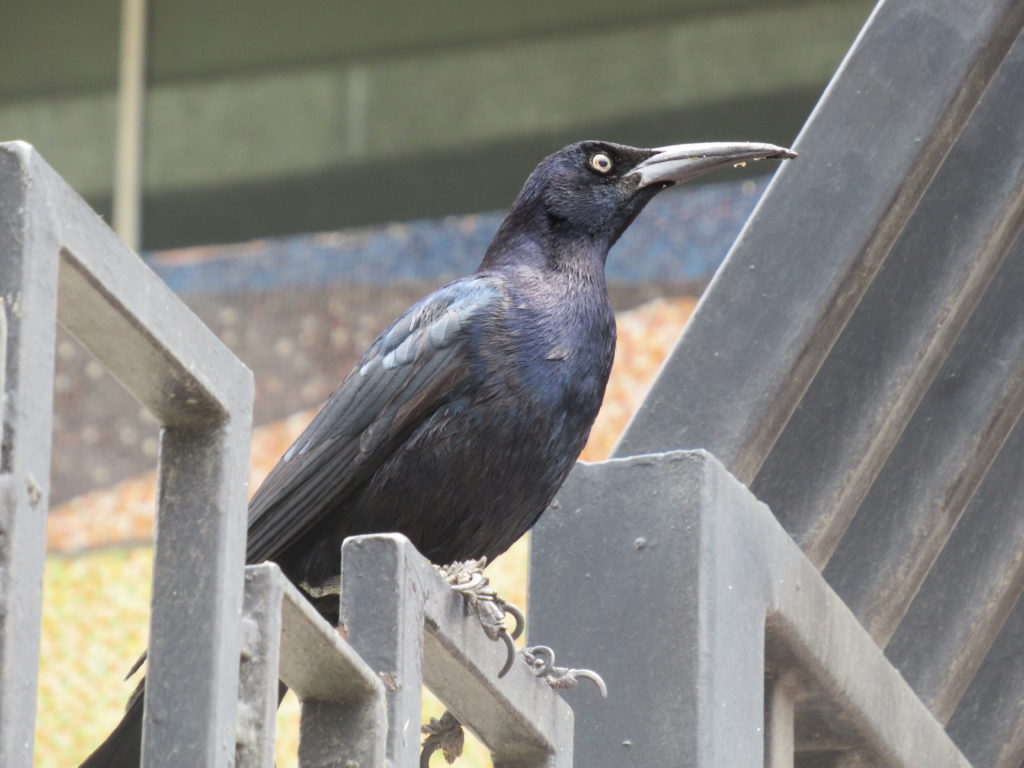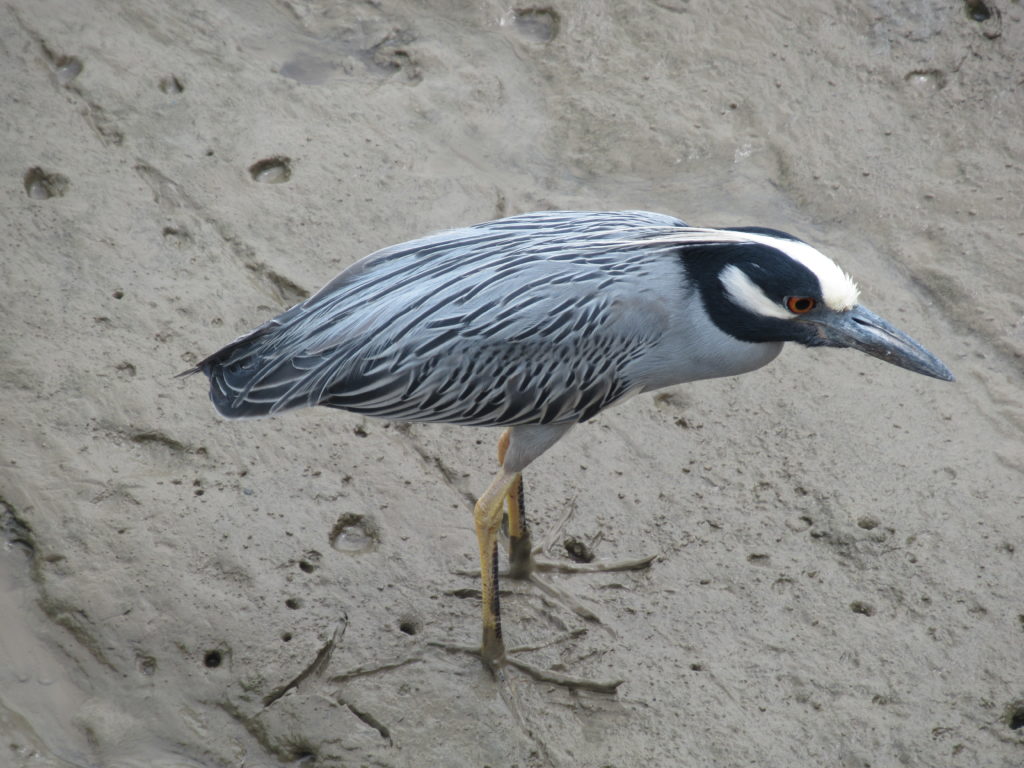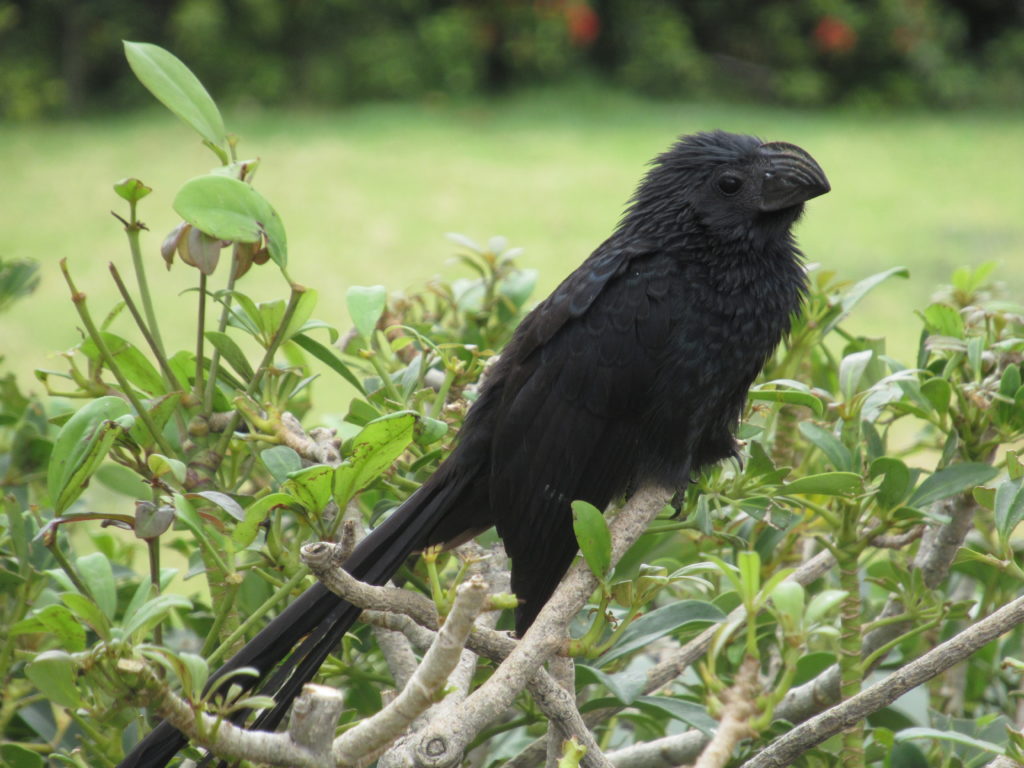 We ventured into Guayaquil centre as well – there were a few nice buildings there, and also a pretty cool park called Seminario Park.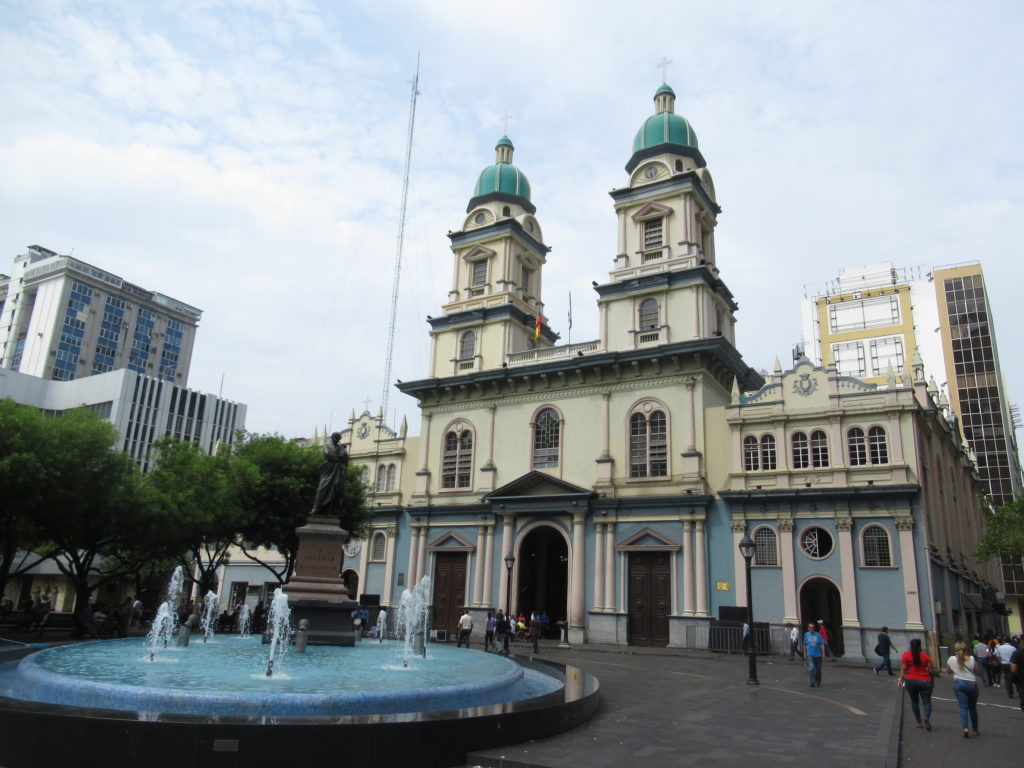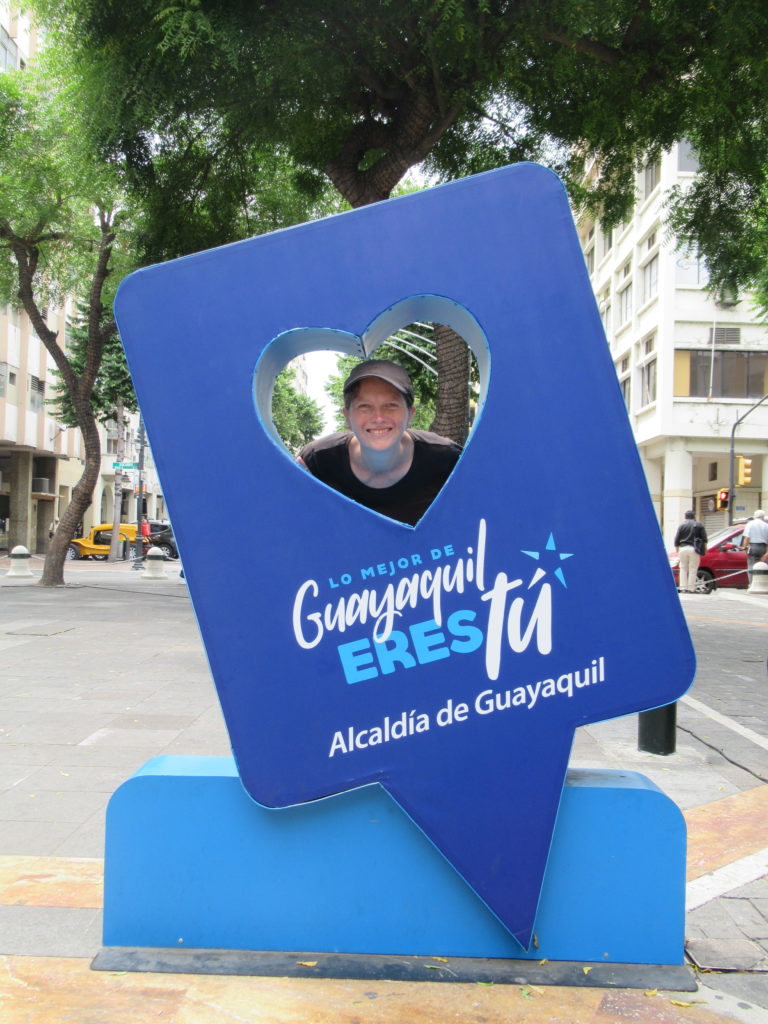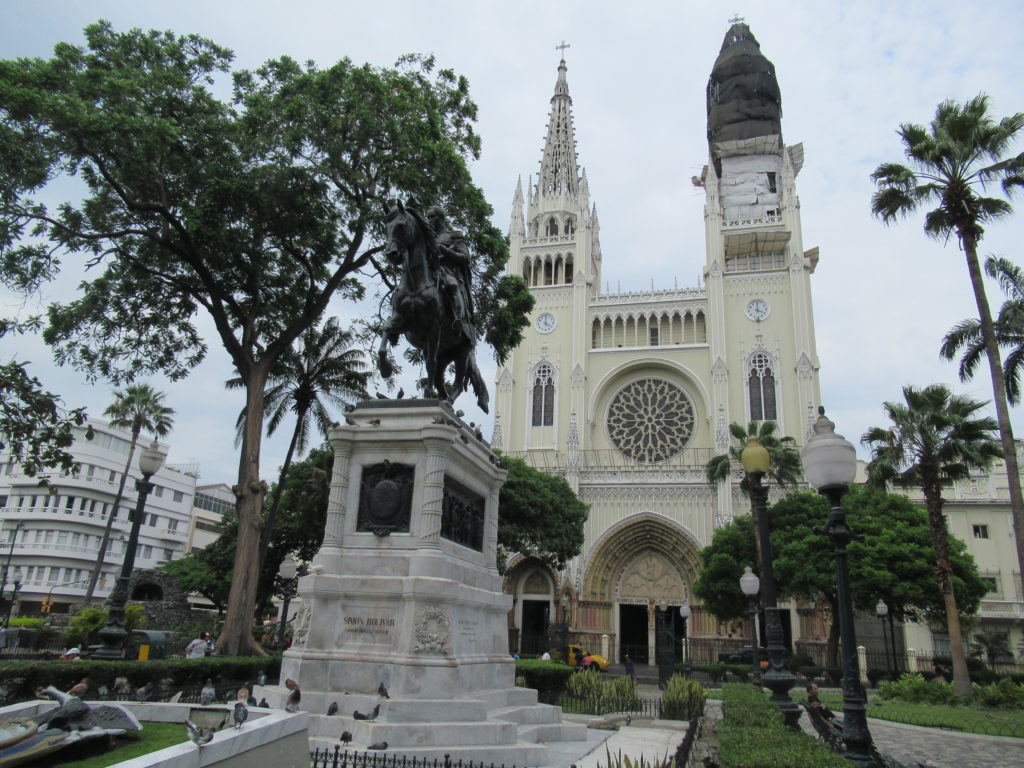 Las Peñas area – the first neighbourhood in Guayaquil – was our final stop in the downtown area. This colourful neighbourhood is located on a hill overlooking the river, and has a cool blue and white striped lighthouse to visit. As it's on a BIG hill, it also has pretty good views of the malecon and surrounding neighbourhoods.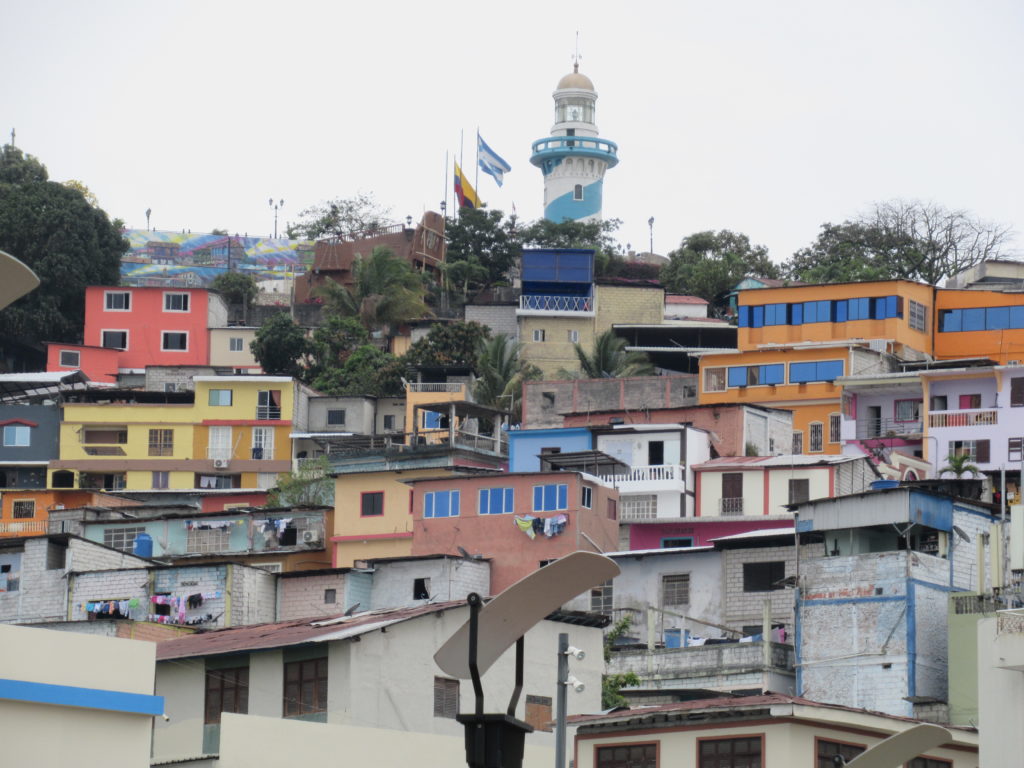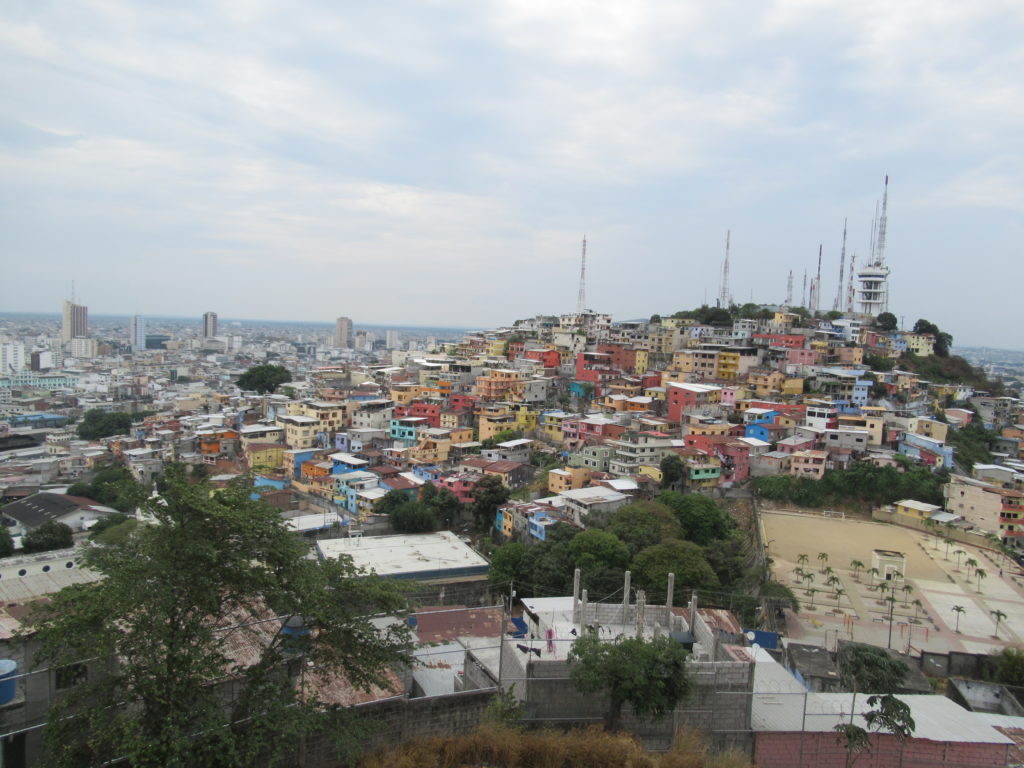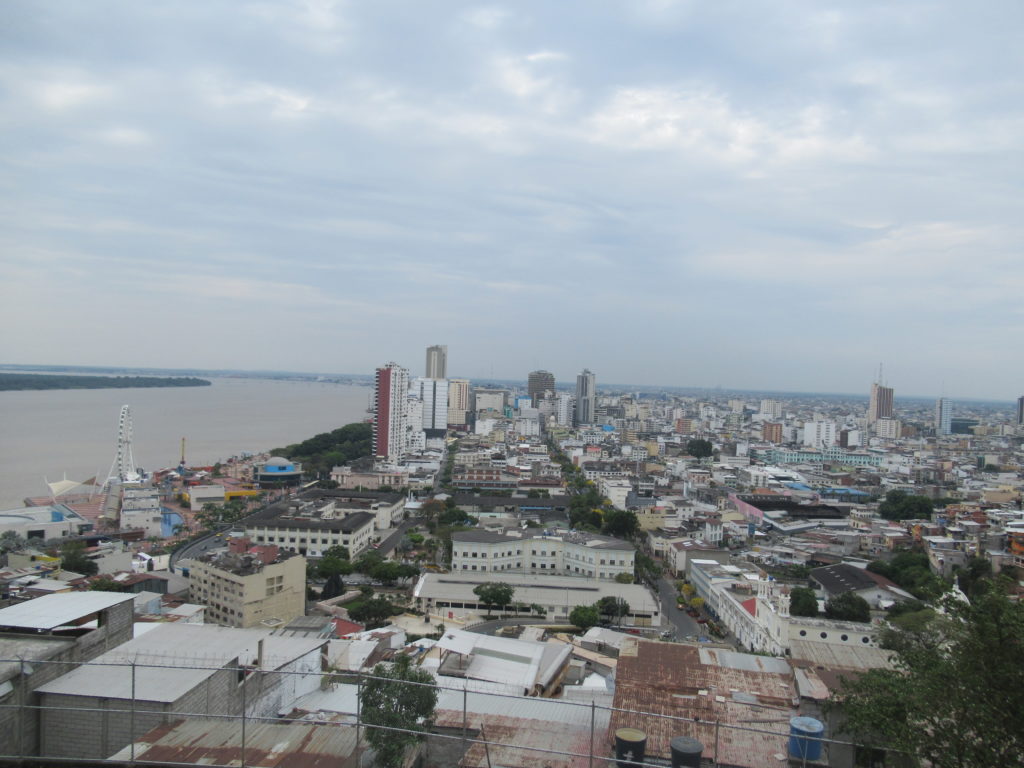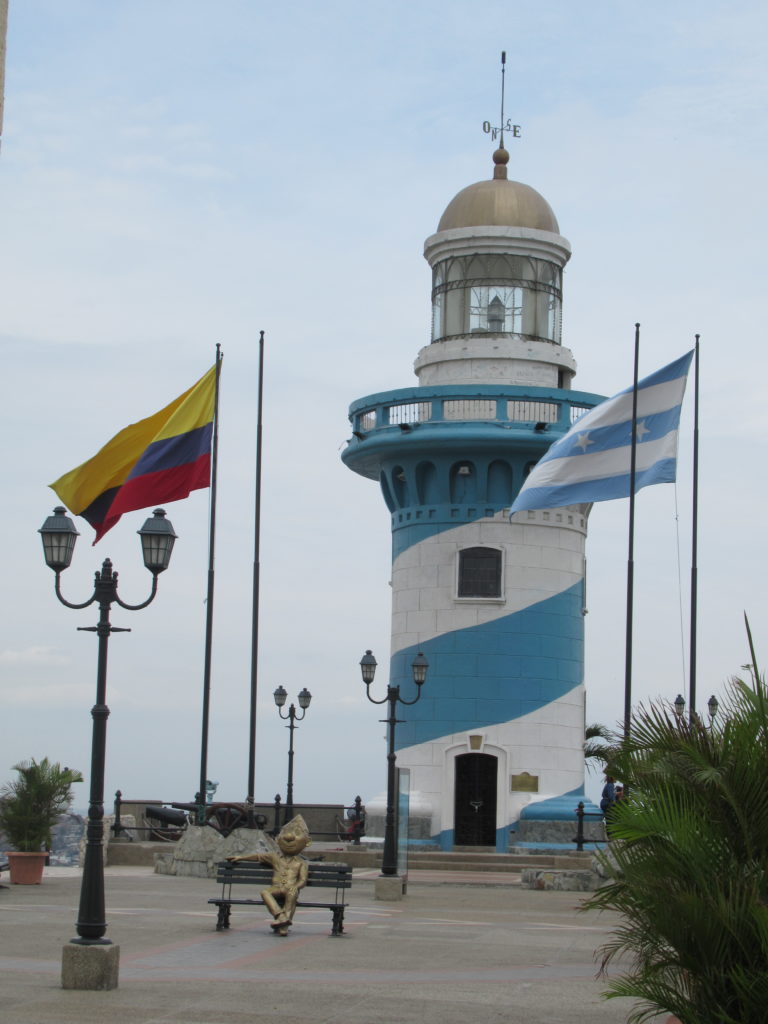 The Metrovía ride back to our suburb was non-eventful, and after a quick stop at the mall for dinner supplies we headed back to the hotel – one more sleep til Galapagos 🙂