Our next stop as we headed north was Ica, where we had a day to explore 🙂
Ica is famous for its production of pisco, and as we'd really enjoyed pisco in Chile we wanted to see how it compared… Both countries claim pisco for their national drink, but Peru takes it a tad further – they are so proud of their pisco, that listed on the things you cannot bring in to the country, is pisco that is produced outside Peru… Chile on the other hand, happily imports Peruvian pisco to enjoy alongside Chilean pisco…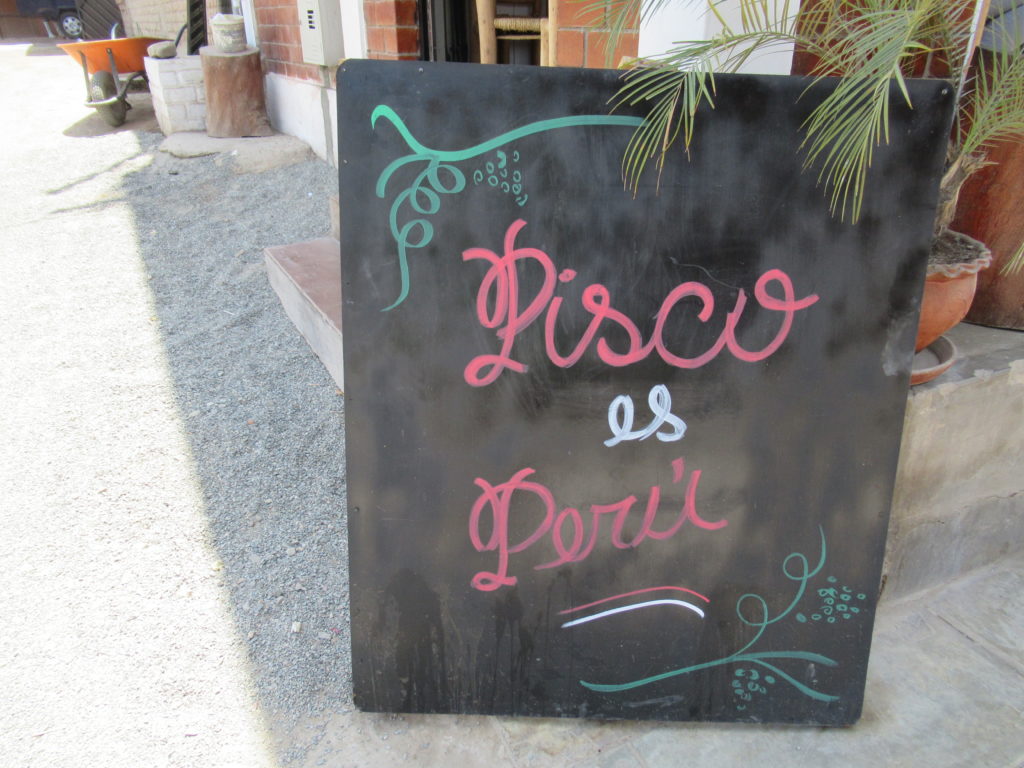 Our day in Ica therefore started with a trip to El Catador – one of the pisco distilleries not too far from town… It was worth the taxi ride 🙂 The visit started with a free guided tour where we learnt about the distillery process, and then ended with a free tasting – of 4 of their wines, and 3 piscos – at the bar 🙂 The pure pisco was AWESOME, and the creme algarrobina was like a pisco version of baileys – and VERY drinkable too 🙂 We left feeling a little merry from the free tasting – we'd had a small breakfast!?! – But hey, as El Catador has a saying… 'Si a Ica vino y no tomó vino, entonces a que mierda vino', which losely translates as ' If you came to Ica and didn't drink wine, then why the hell did you come?!?'… therefore it would have been rude to abstain from the tasting, right???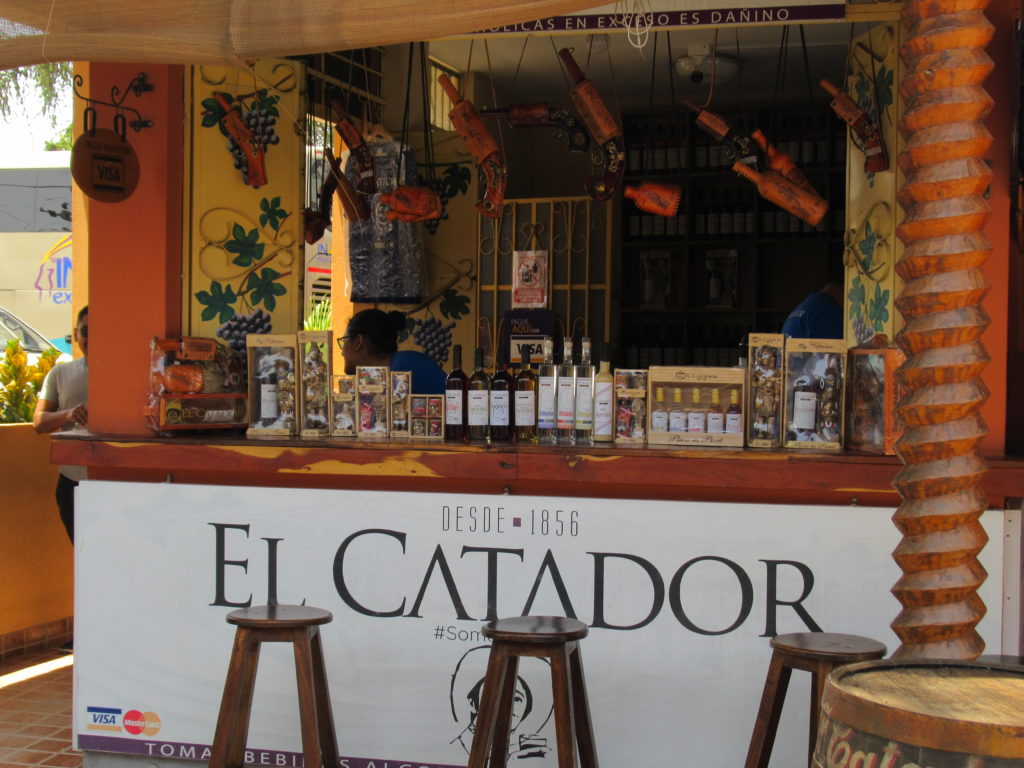 Next on our itinerary was the Regional Museum of Ica – I'd read a lot about this museum and it sounded awesome – and I was looking forward to learning about the Paracas and Nasca cultures… It wasn't to be though… we made it to the museum and it was closed… what can I say, but it was Monday… many things in Peru are closed on Monday… but no-one (not even the Lonely Planet or the man at the hostal) warned us about this one 🙁 LOSERS!!!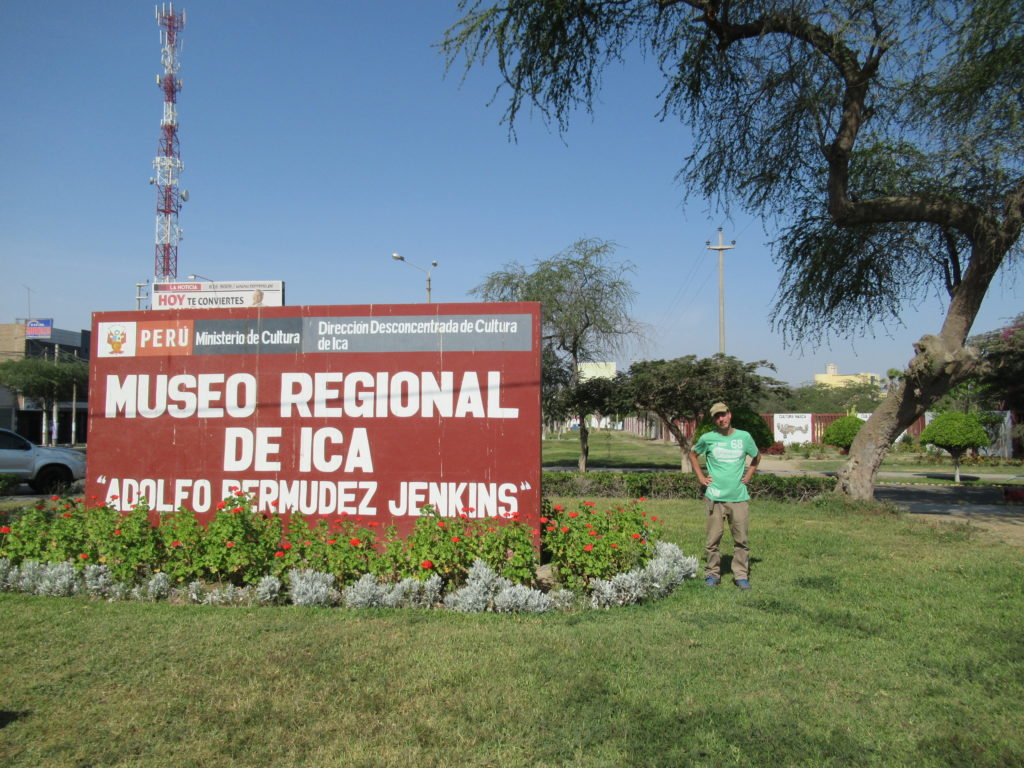 With heaps of time on our hands we decided to hail a tuktuk to take us to Huacachina – an oasis in the desert about 5km from Ica…
Huacachina is set around a natural lagoon, which is surrounded by small sandy beaches and BIG sand dunes… you can stroll around the lagoon AND climb the sand dunes on each side of the lagoon, to get pretty good views of the oasis and surrounding area…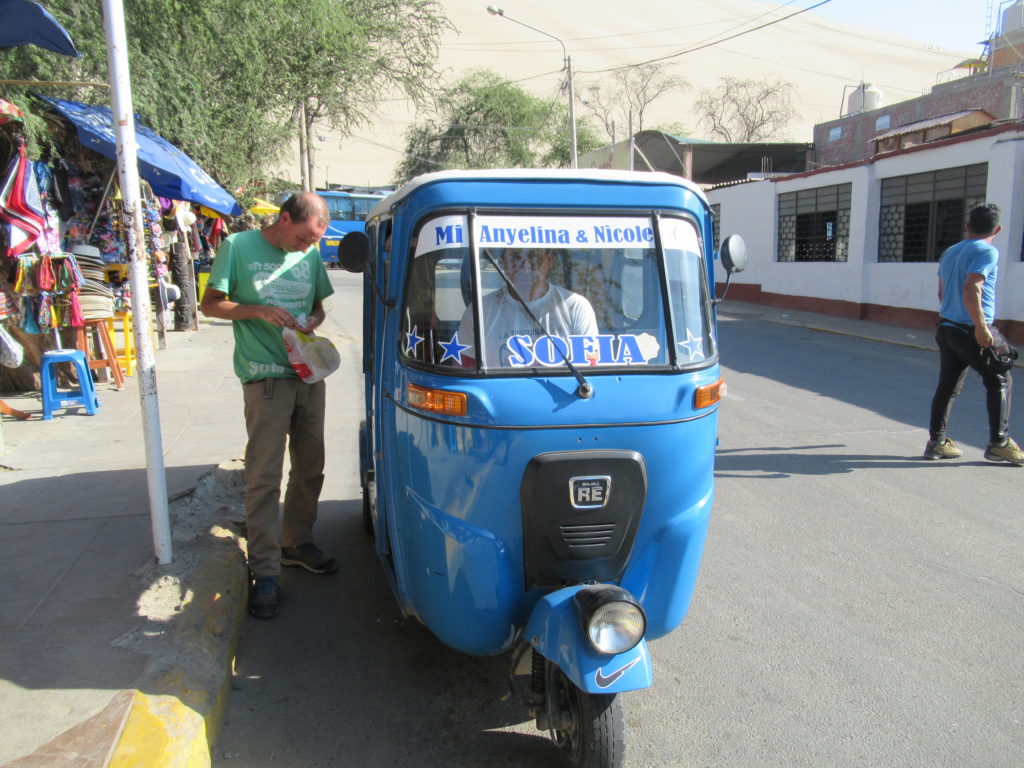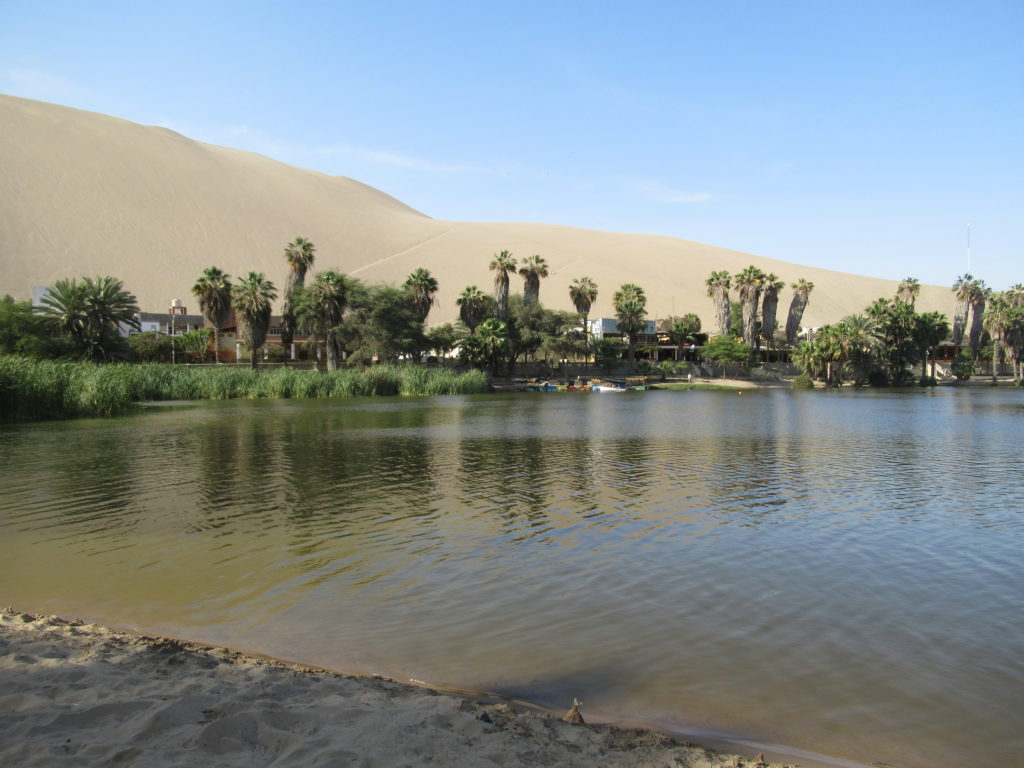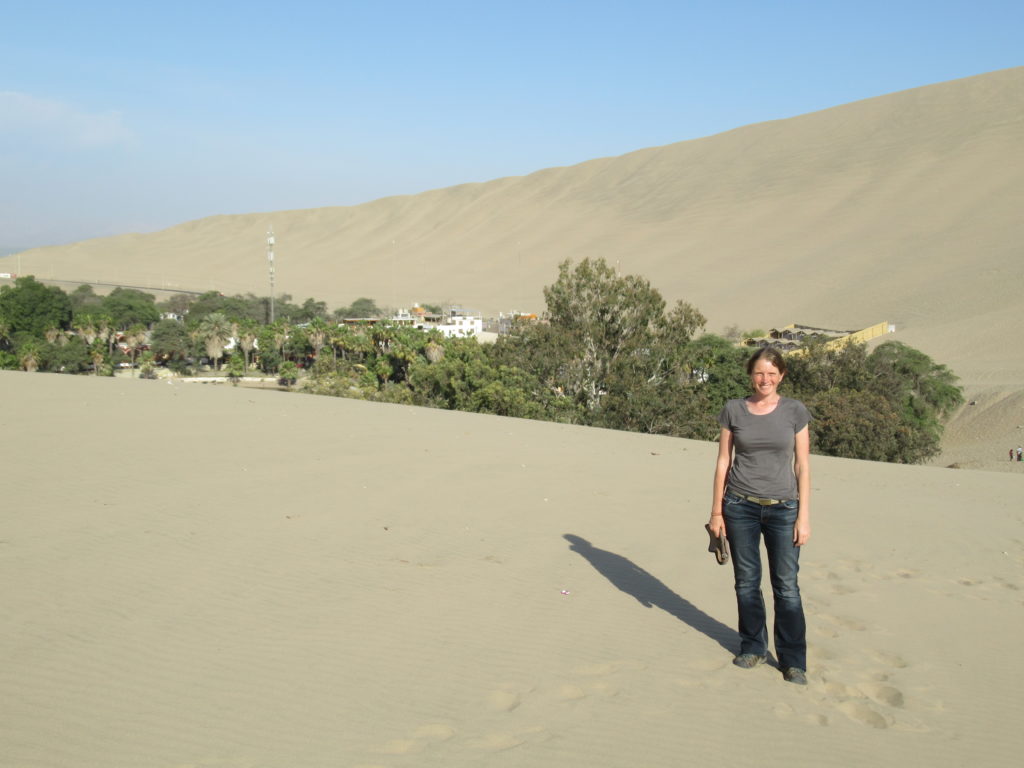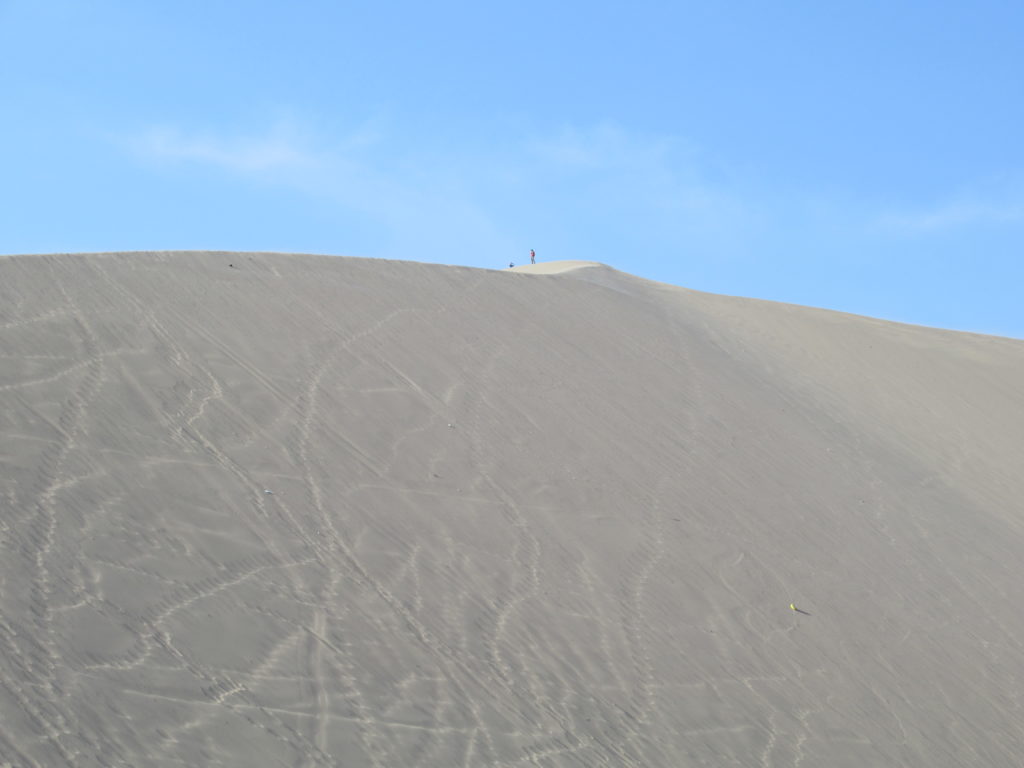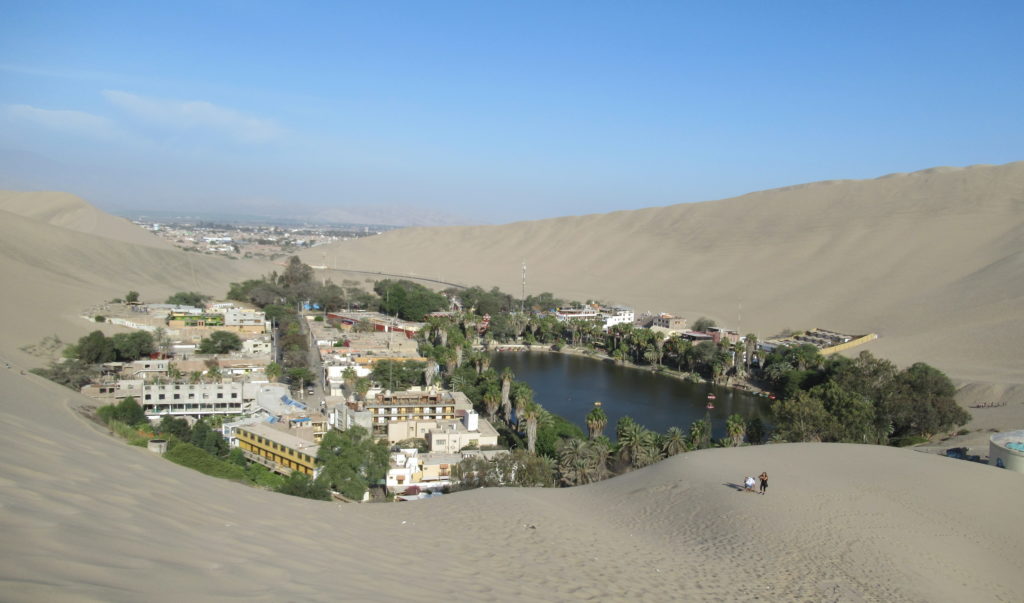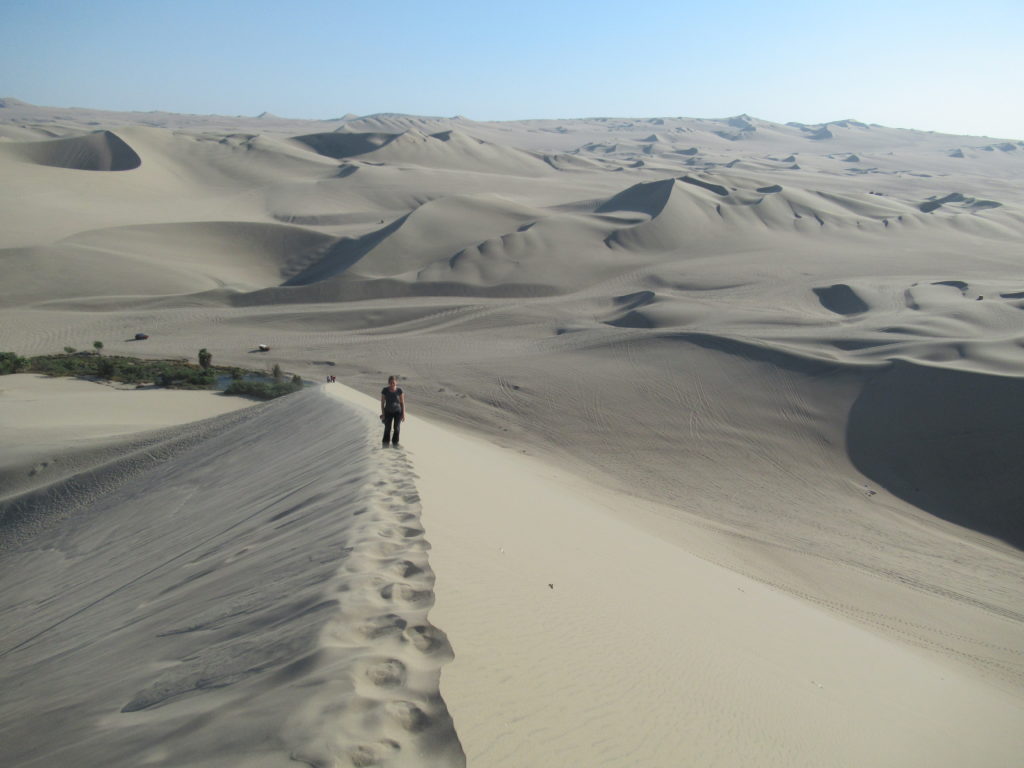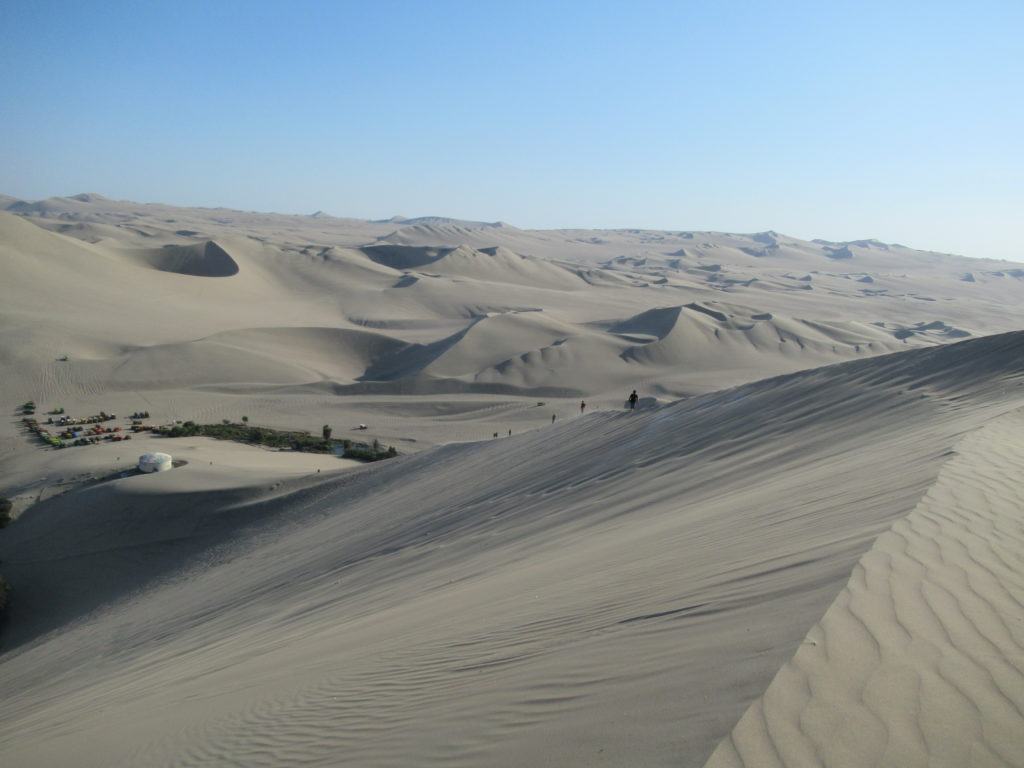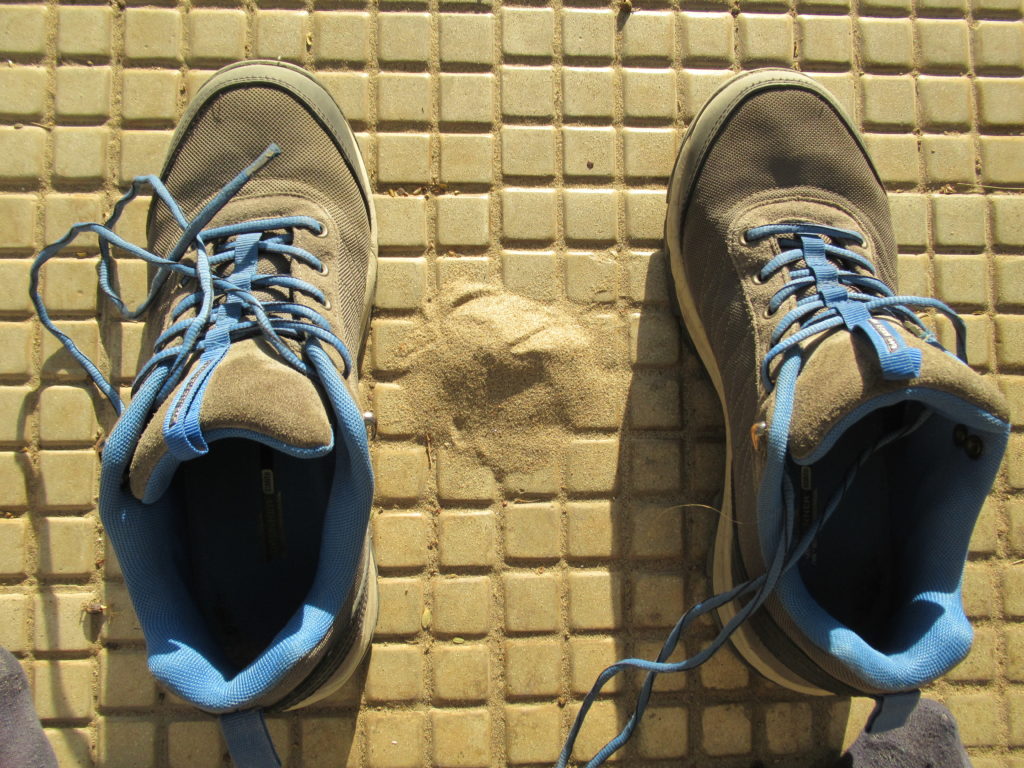 We rounded off a pretty good day in Ica – well in the area around Ica if I'm being truthful! – by tasting some famous Ica sweets called Tejas. Tejas come in many different flavours, some are covered in chocolate – some are not, but what they seem to have in common (going on a sample of 4 here, so it might not really be a fair sample size) is that they are pretty delicious!!!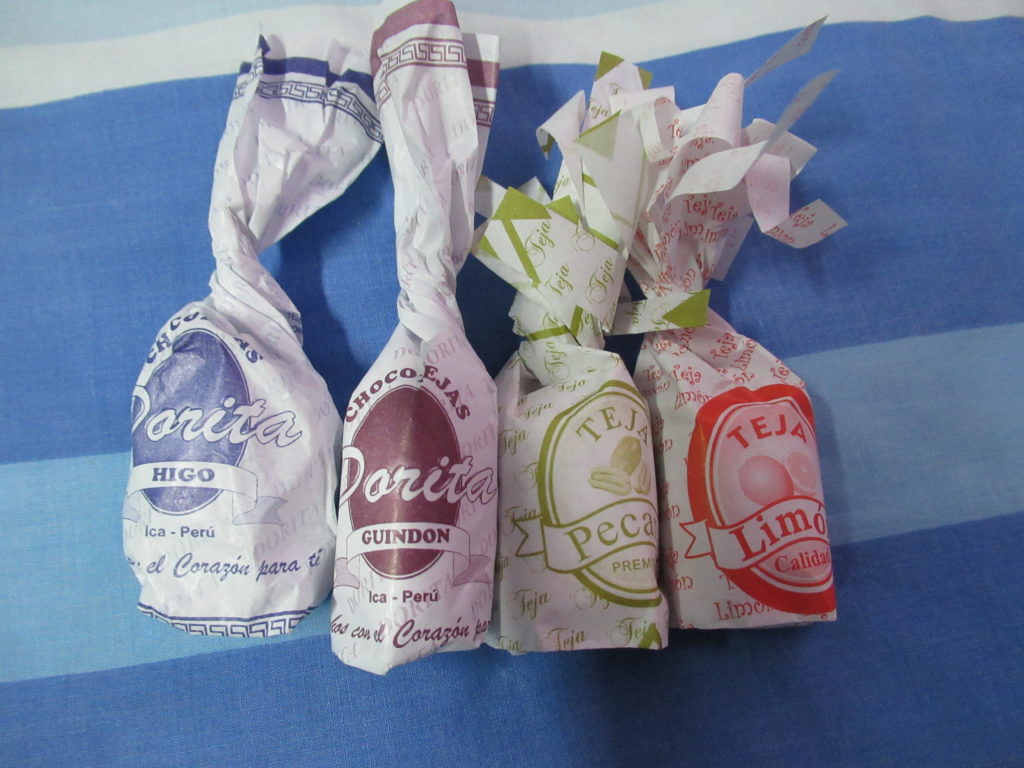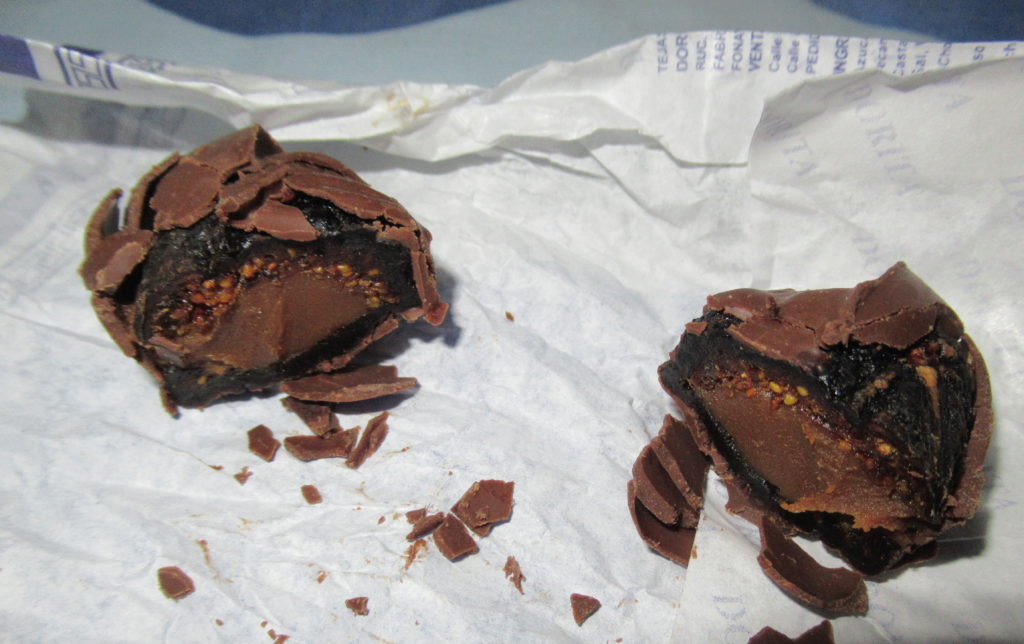 After a full day and two nights in Ica it was time to leave – Lima was calling…