Lima – the capital of Peru – was our next destination…
Prior to arriving we'd read that the downtown area was pretty rough and crime-ridden, so feeling a bit wussy, we'd booked ourselves a room in a hostal in the more 'upmarket' area of Miraflores…
The best thing about Miraflores turned out to be that it was near the sea!!! Well, a cliffside walk with views of the sea anyway – getting down the cliff and having a seaside stroll was a little more difficult!?! The cliffside walk was a pretty pleasant stroll though – starting by Paddington Bear (well, why not – he is from deepest darkest Peru after all…), then passing the park of love (not as seedy as it may sound!?!), the lighthouse la Marina, a few more parks, and finally arriving at the Place of memory, tolerance and social inclusion (LUM) – a fascinating museum about the Shining Path and MRTA.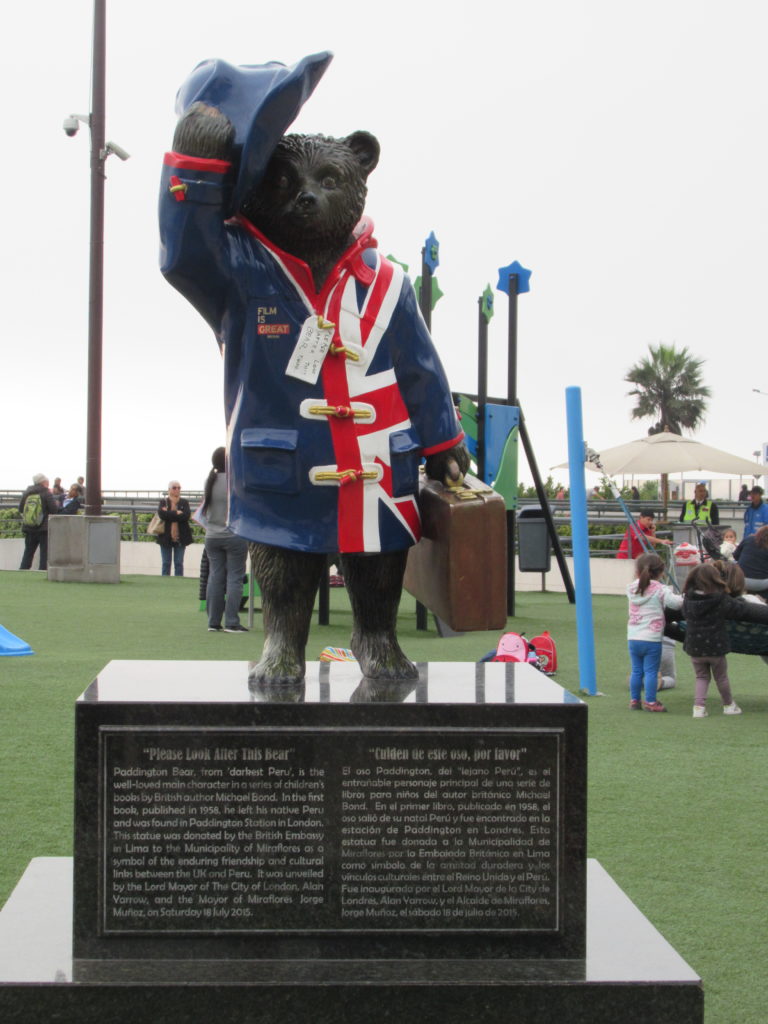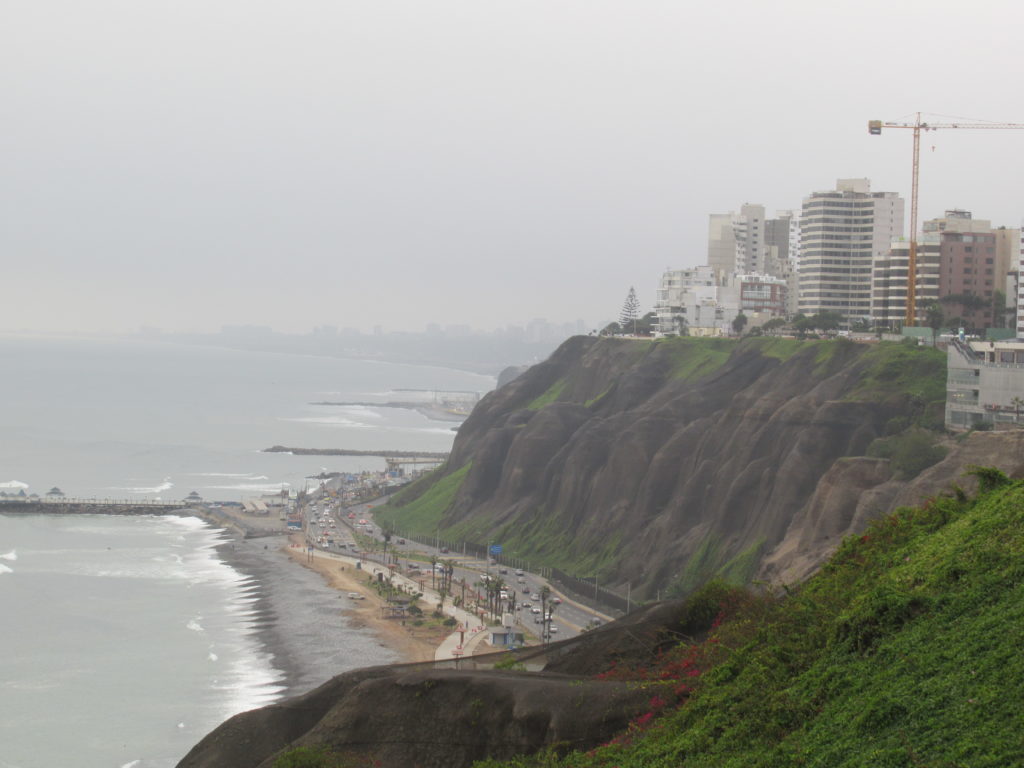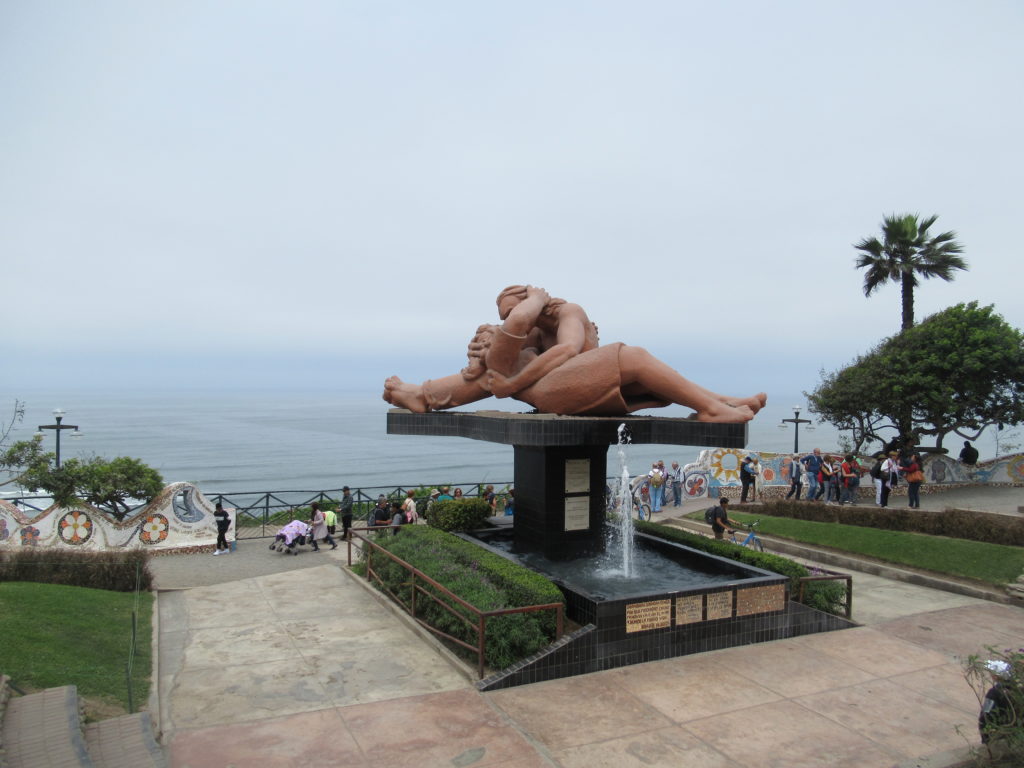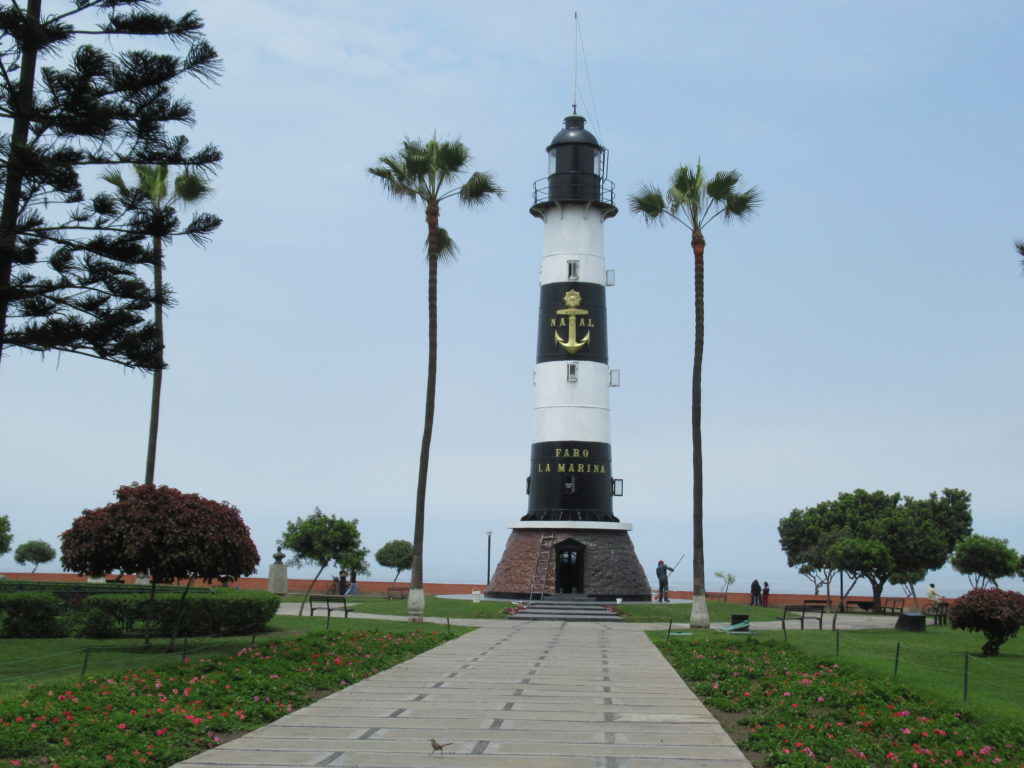 After the museum, we chose not to retrace our steps along the clifftop, but to loop back to our hostal via the suburb of San Isidro, and the centre of Miraflores.
San Isidro is home to the Bosque El Olivar – Olive Grove Park… The Bosque El Olivar was quite a tranquil place… a park full of olive trees and a few chirping birds!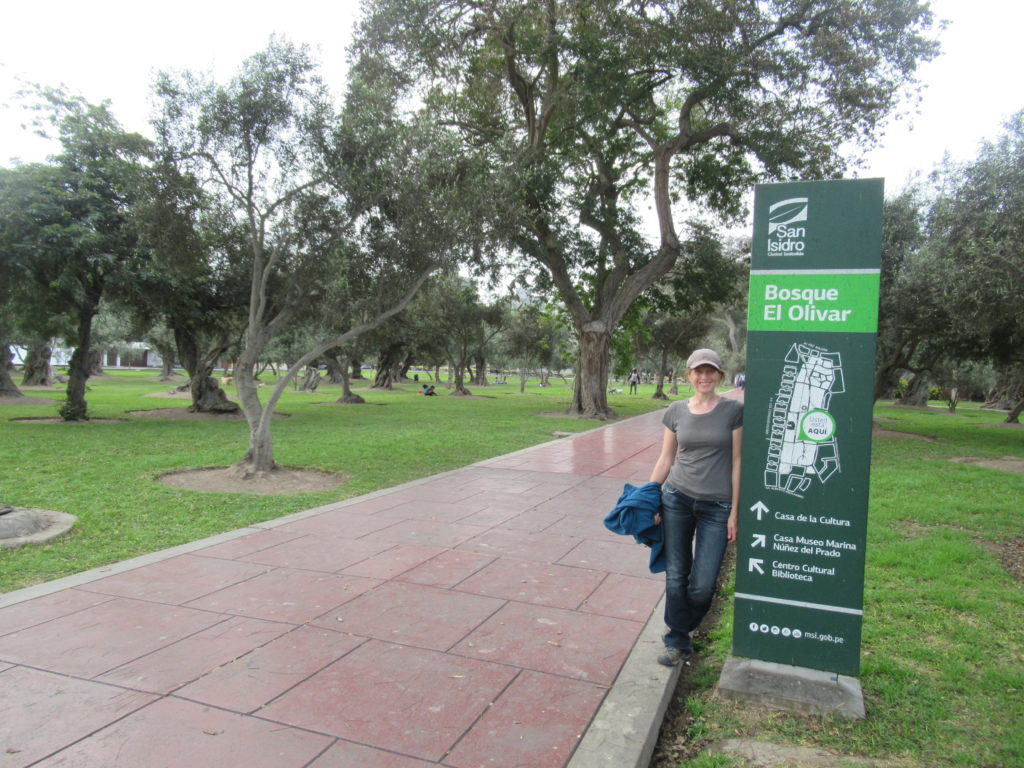 Miraflores Centre was a less tranquil stop – more about the shopping and restaurants, than nature! However, tucked into a small corner is an ancient set of ruins – Huaca Pucllana – which is a big pyramid shaped structure made out of adobe… Having seen quite a lot of ruins already in Peru we decided to admire it through the gates, and not pay to venture inside the grounds!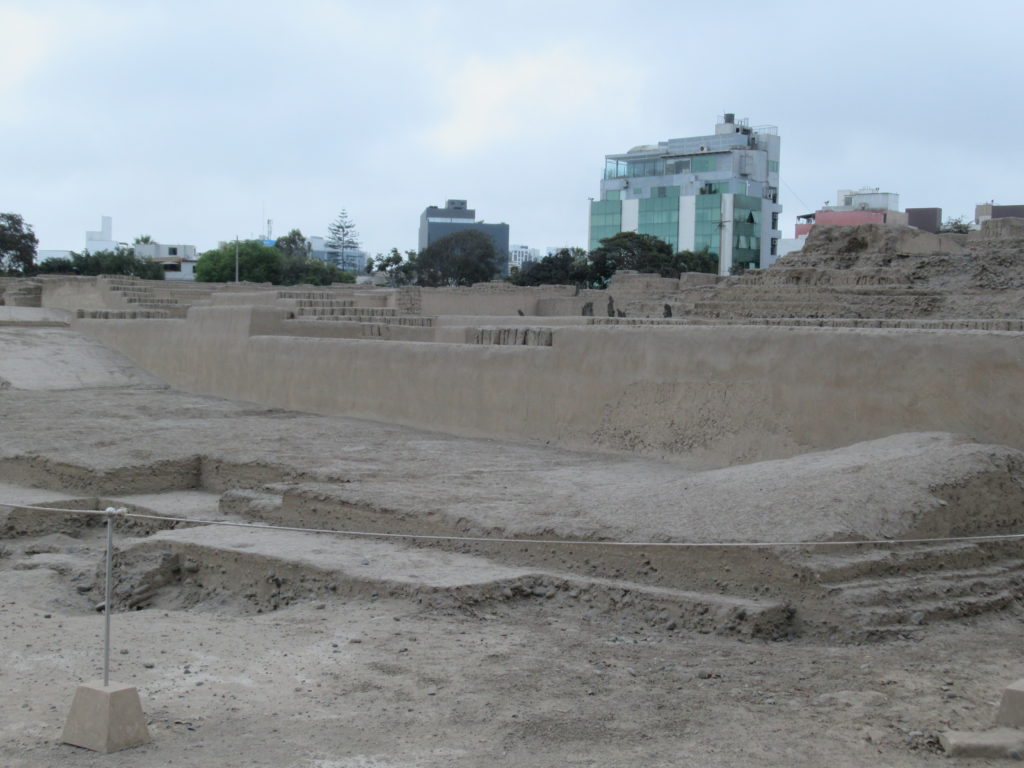 Apart from the cliffside walk, I didn't care much for Miraflores – it was a bit of a soulless, upper class suburb – full of gringos, and overpriced restaurants and bars – that lacked a South American friendly feel 🙁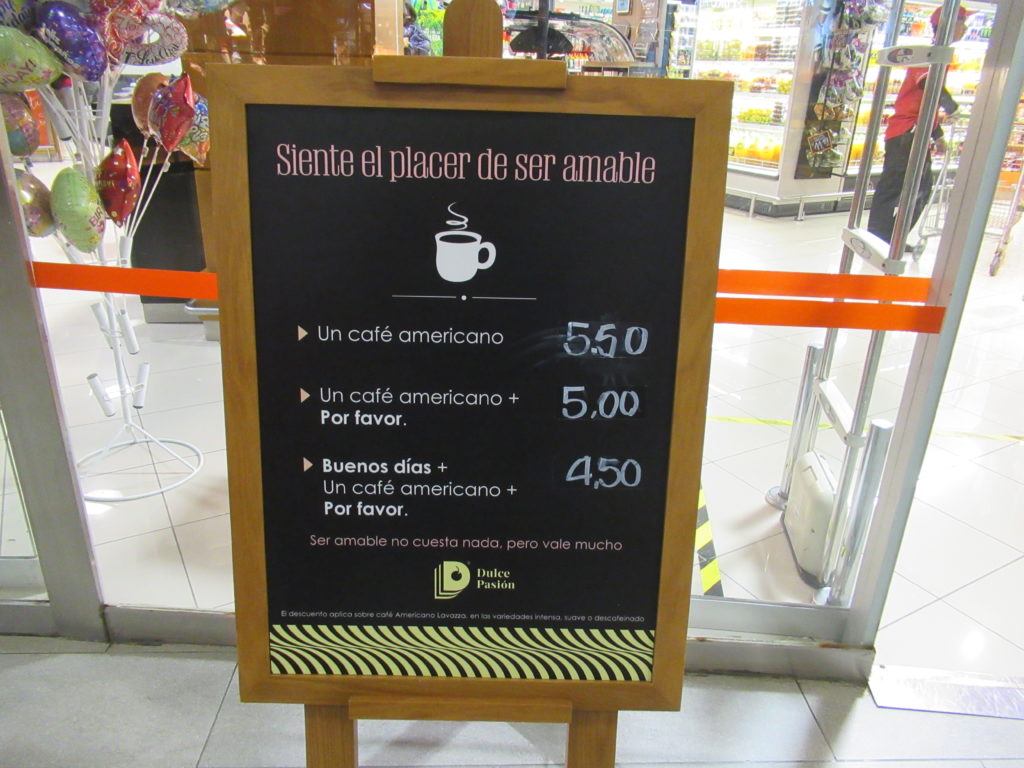 Although we had chosen not to stay in downtown Lima, we did go there for the day to check it out… And I have to say that we quite liked it 🙂 Our first stop was the main square – Plaza de Armas…  The square was being guarded by the police at the time we were there – so we could only walk around the edge of the square!?! Apparently, there was a protest in a different part of the centre and it was heading towards the plaza – the plaza was therefore closed to stop protestors from chaining themselves to the square…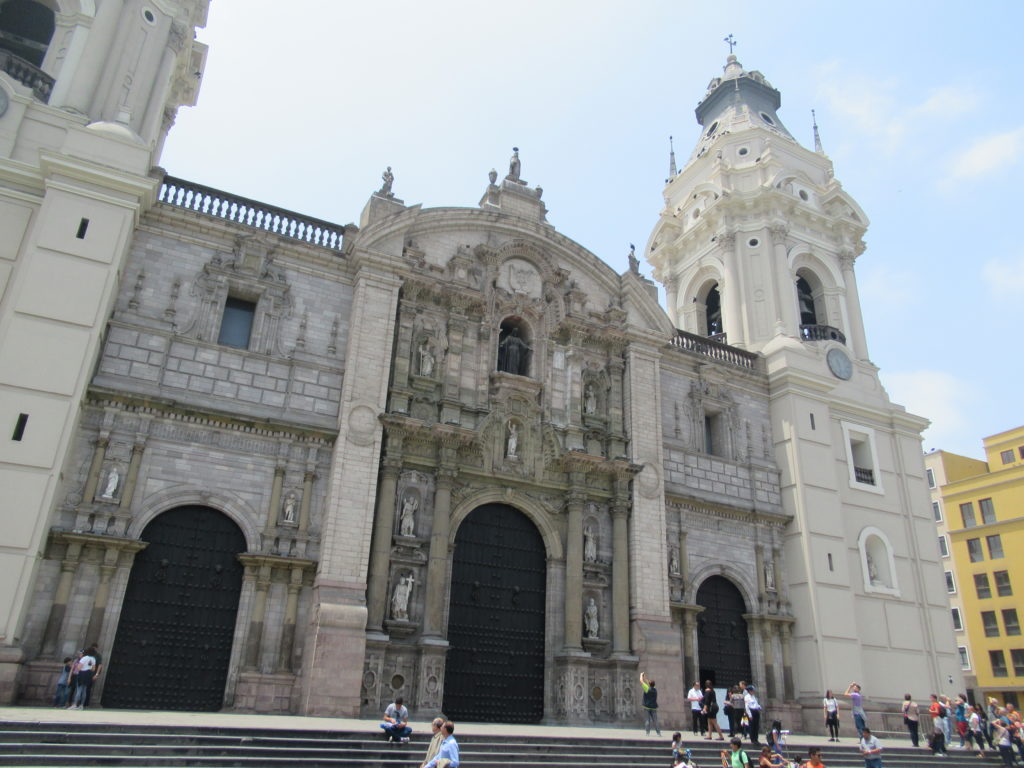 Next on the itinerary was the Basílica y Convento de San Francisco – Saint Francis Monastery – where we joined a compulsory guided tour of the Monastery and Catacombs. The catacombs were really cool – we don't have any pictures to share though, as you weren't allowed to take pictures inside :-(… although I think we were the only people in our group that actually abided by the rule and didn't take a sneaky phone picture of all the bones in the catacombs when they weren't supposed to!?!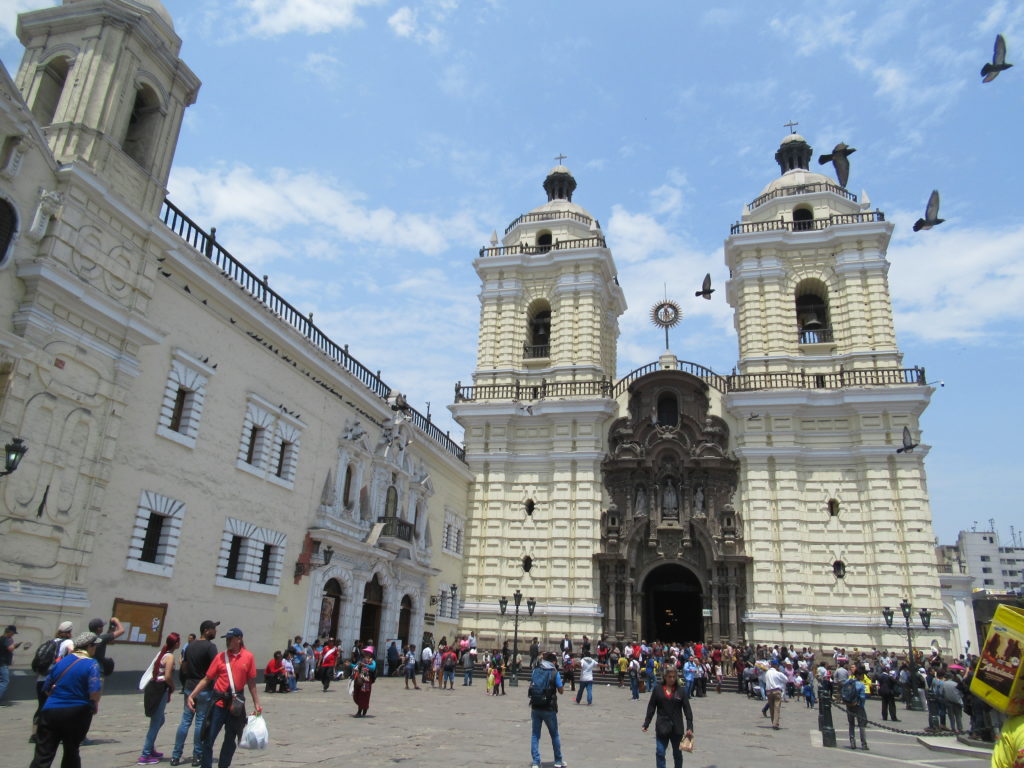 We spent the rest of the day wandering around… wondering why car drivers were waving signs out of their car windows with random place names on – to later work out that they were private taxis, that didn't have any permanent signs – not because they frequently changed route – but because they were illegal! We also took in the streets of the old town, visited Chinatown, and eventually made it back to Plaza de Armas so we could buy chocolate from a chocolate shop we'd been eyeing up earlier in the day!?! – Yep, we needed to see if Peru could do chocolate as well as Bolivia… the answer is… NO, it cannot!!!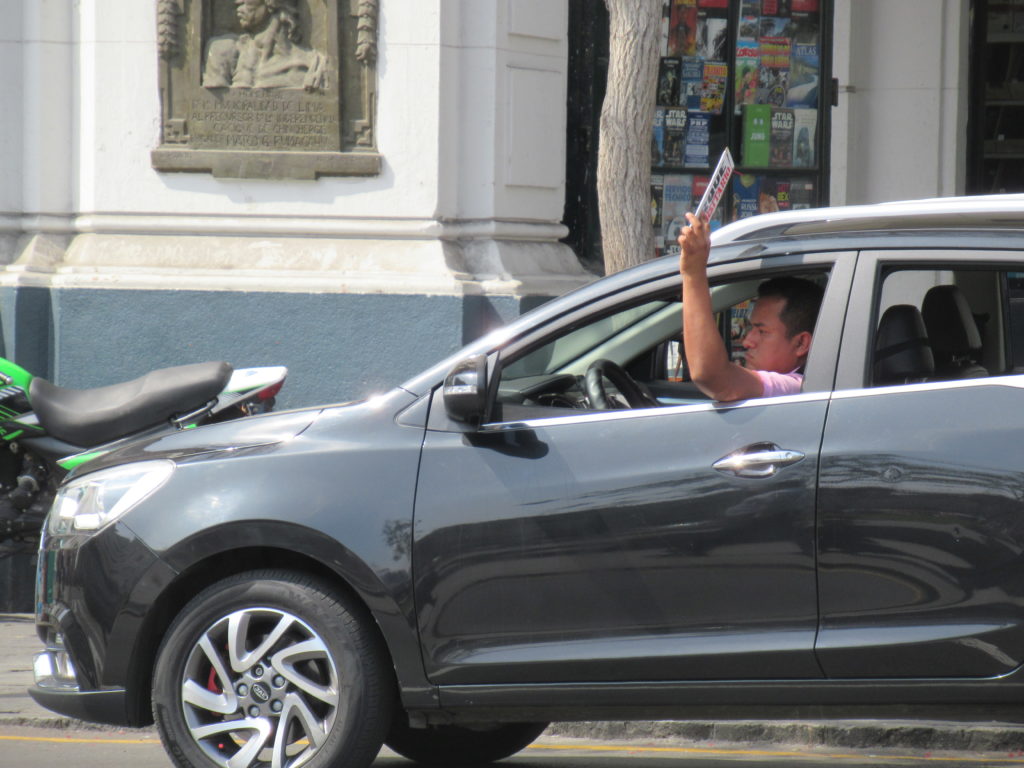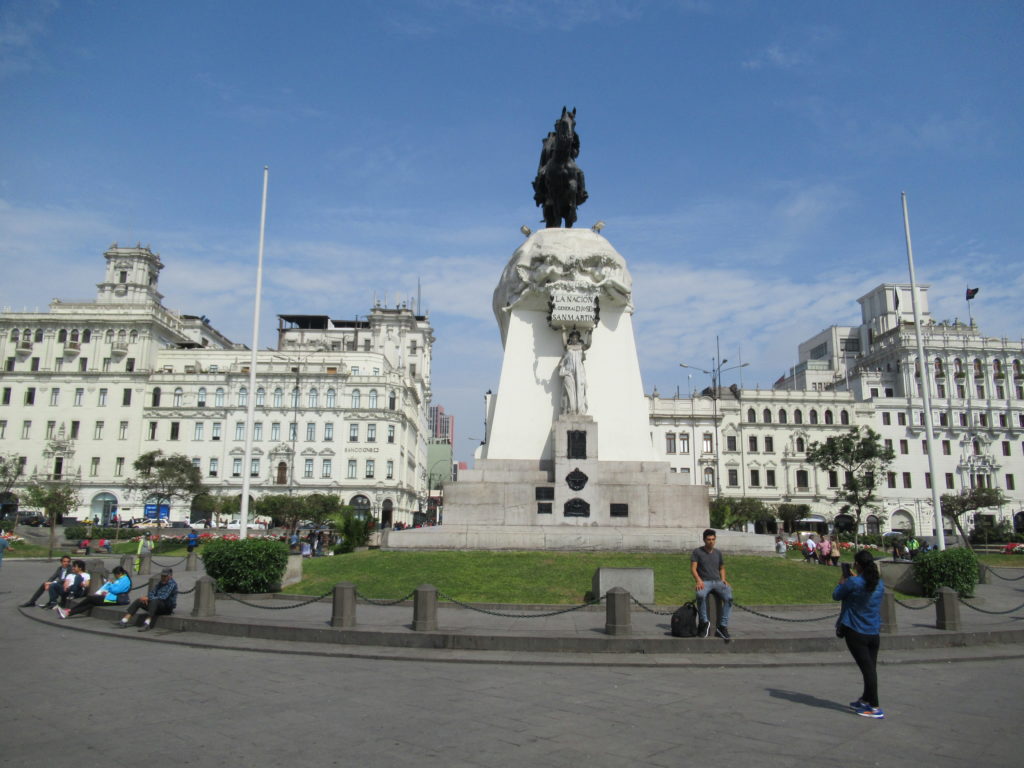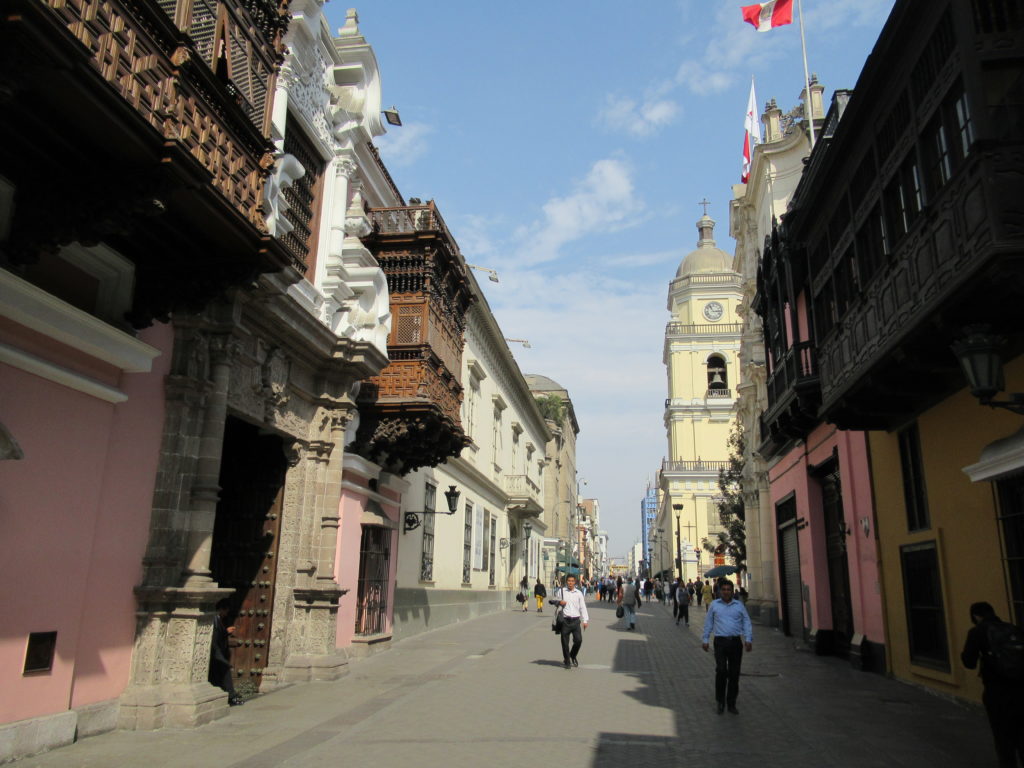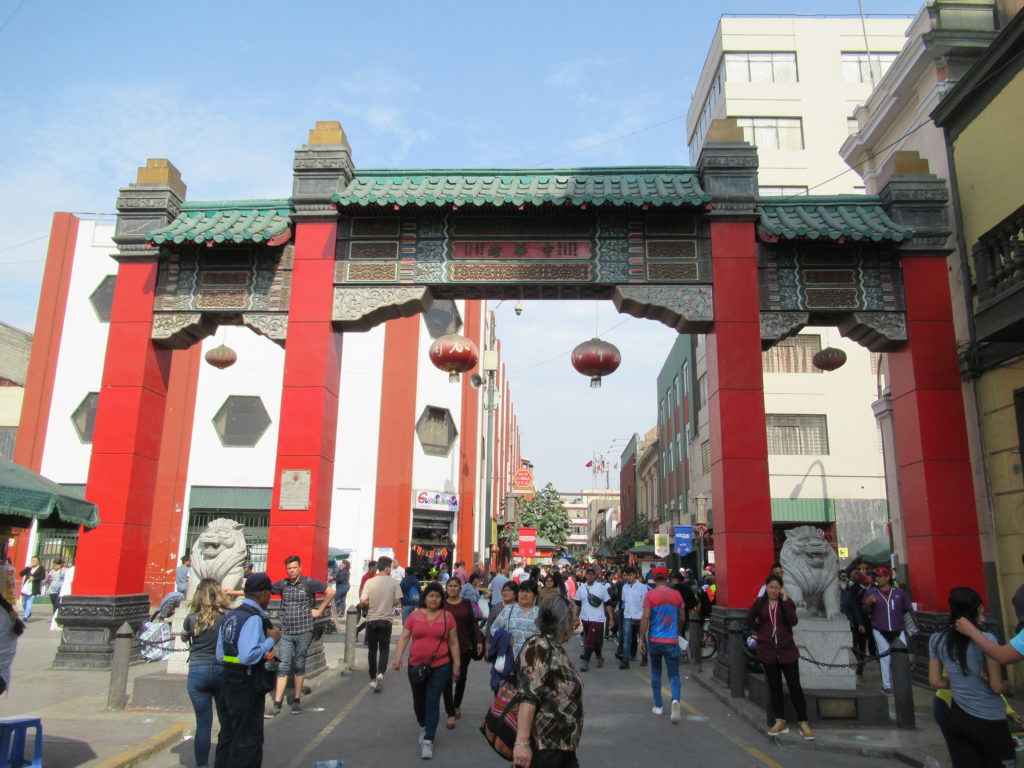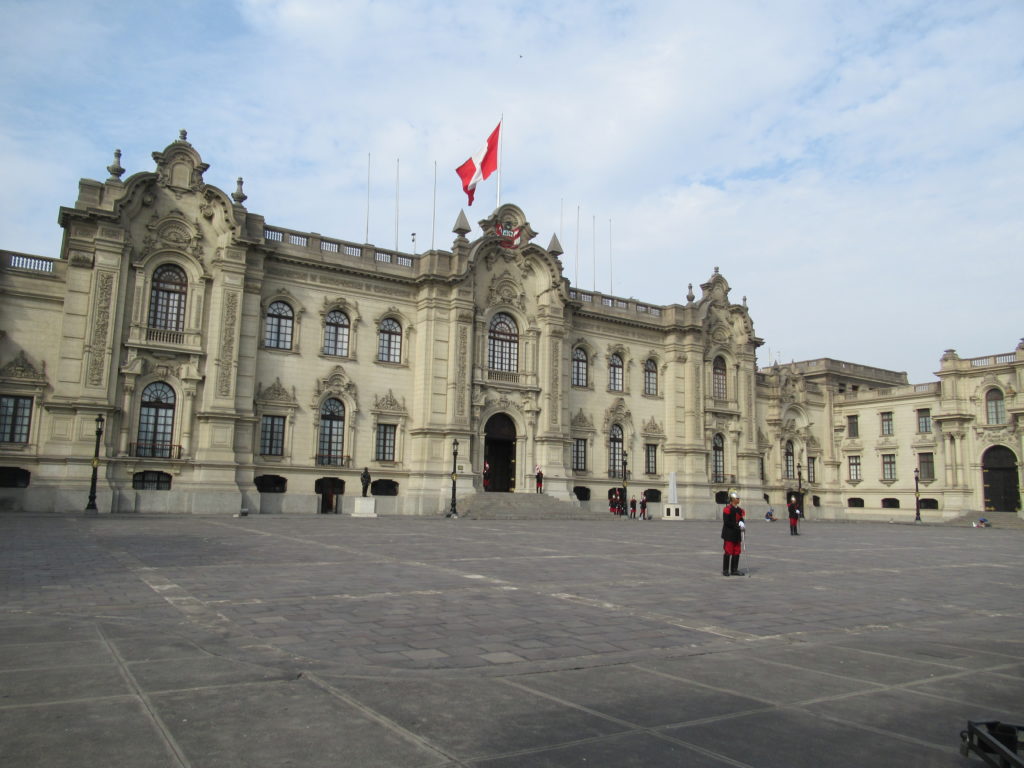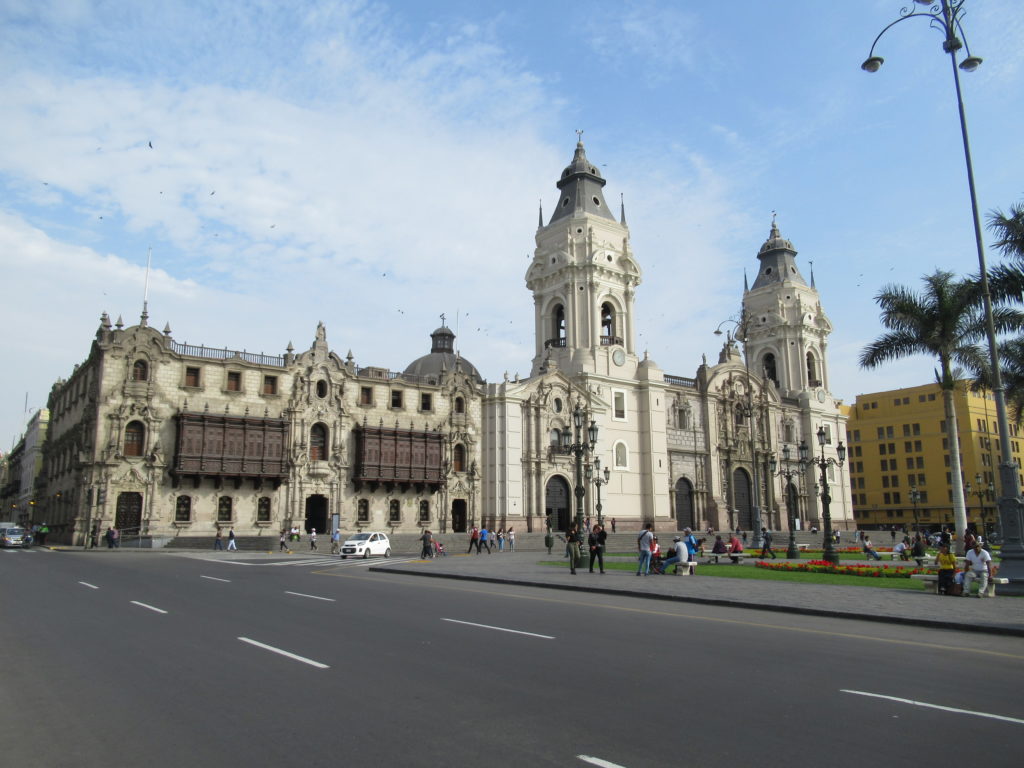 PB wasn't very well in Lima – I blame Miraflores!?! – so we ended up staying longer than we might otherwise have done!!! However, we did get to move suburbs and upgrade to an airbnb, so it turned out ok, and PB recovered 🙂
Our new home was in the supposedly 'bohemian' suburb of Barranco, and was lovely – it came with a great roof terrace which was a fab place to watch birds – when the men weren't at work anyway… Yep, unfortunately while we were staying there, there were noisy roadworks going on… although bizzarely by the end of our stay we were quite in to checking out the progress that they were making on the pavement!!!! – Sad, but true!
The suburb itself was pretty nice too – I'm not sure about 'bohemian' – there were some hipster bars and restaurants, and a few traveller types selling jewelry on the streets if that counts?!?
Barranco was just one suburb along from Miraflores, meaning that it too, had a clifftop walk 🙂 However, it also had a set of steps so that you could also get down to the edge of the water for a 'real' seaside stroll 🙂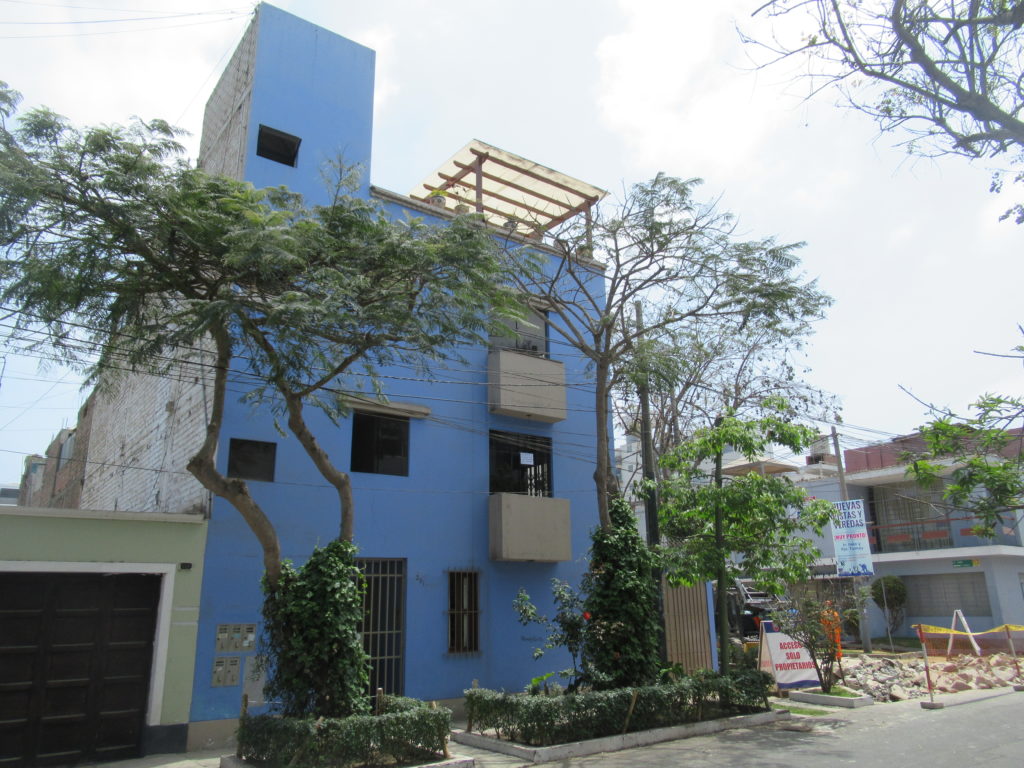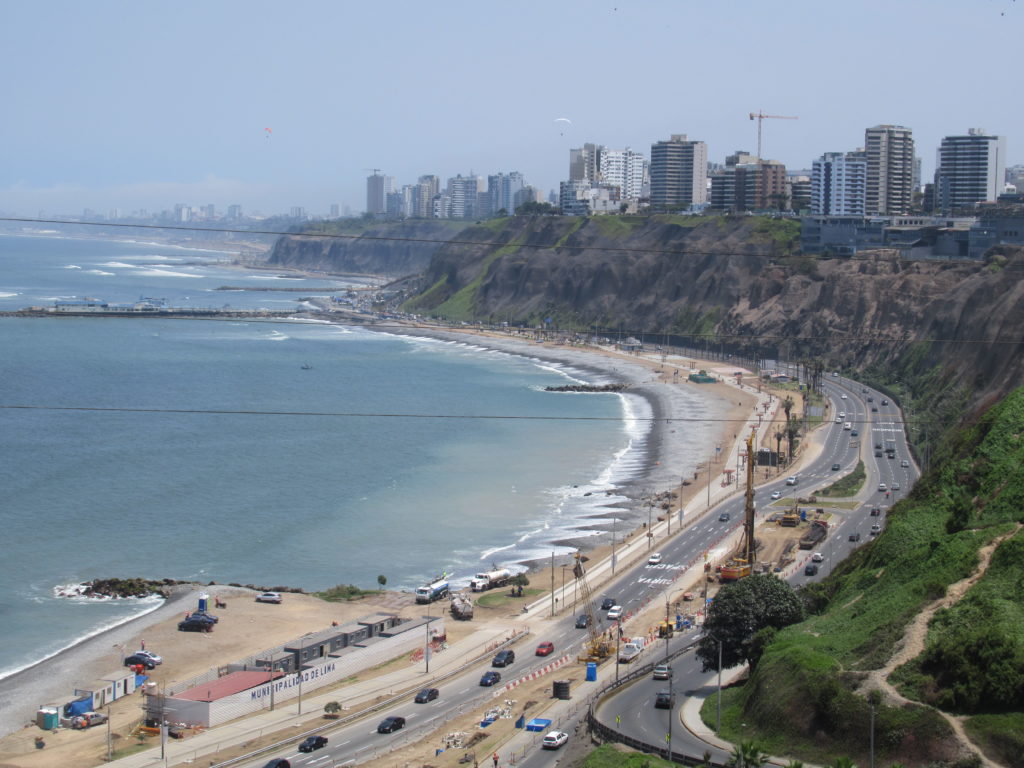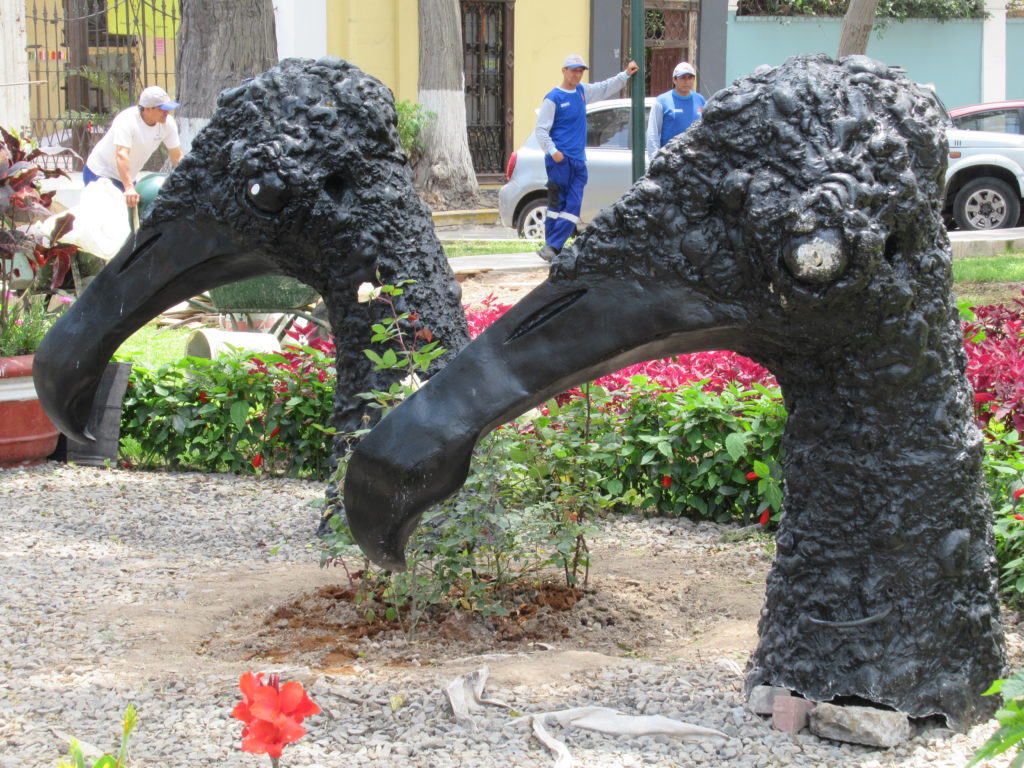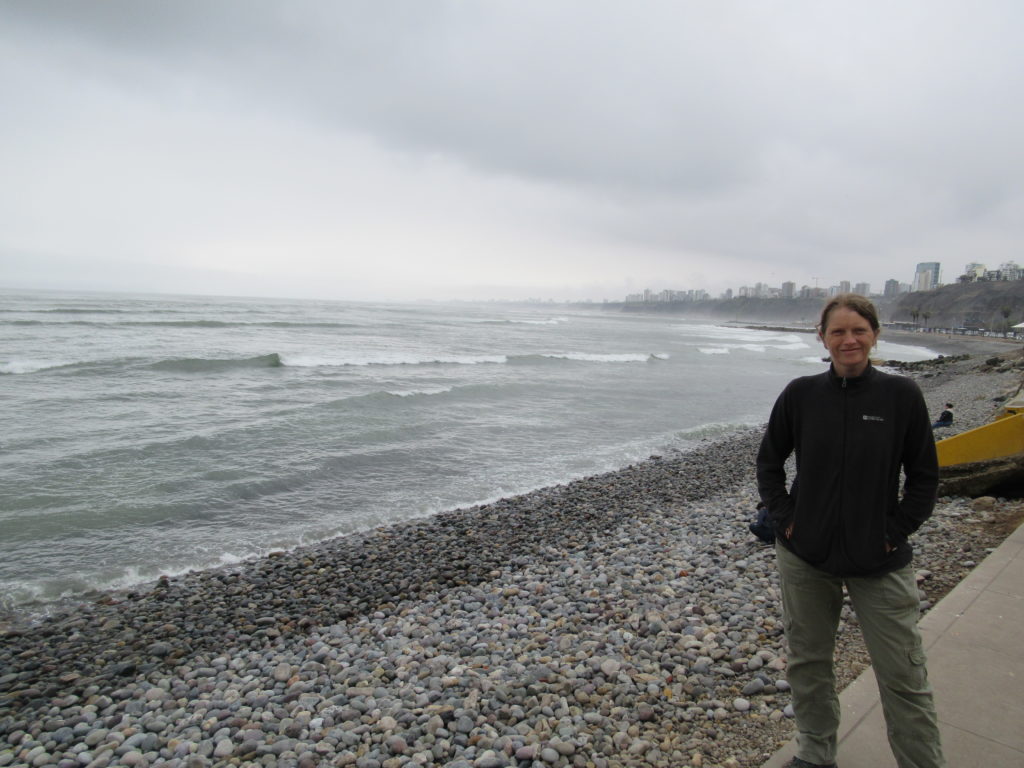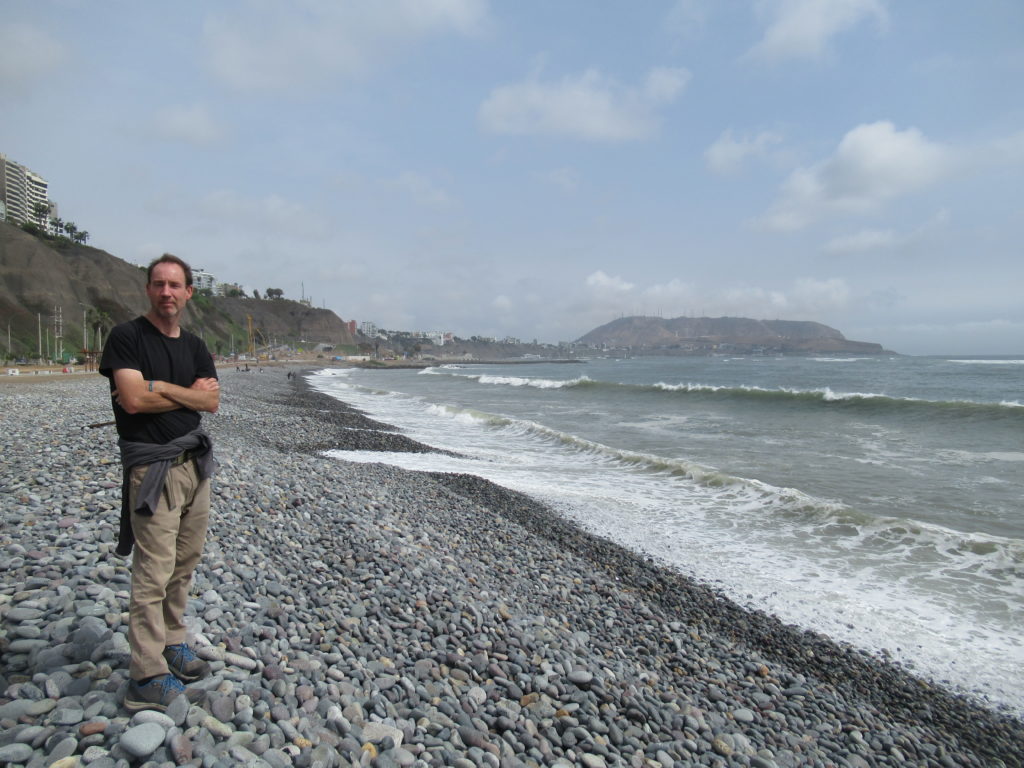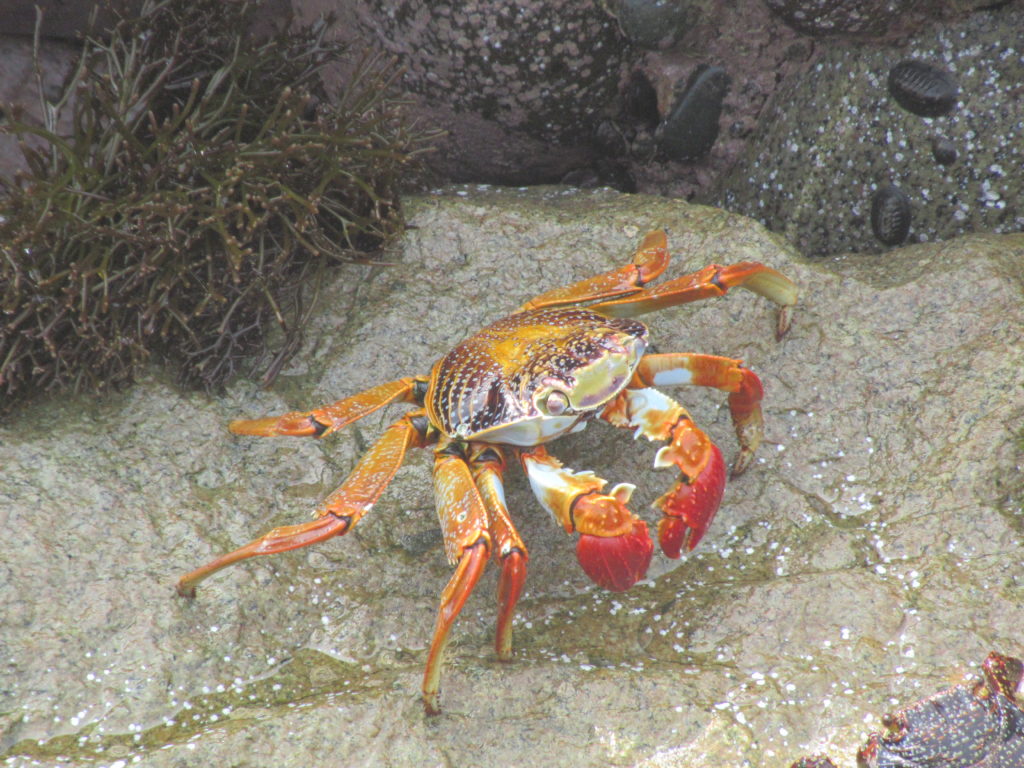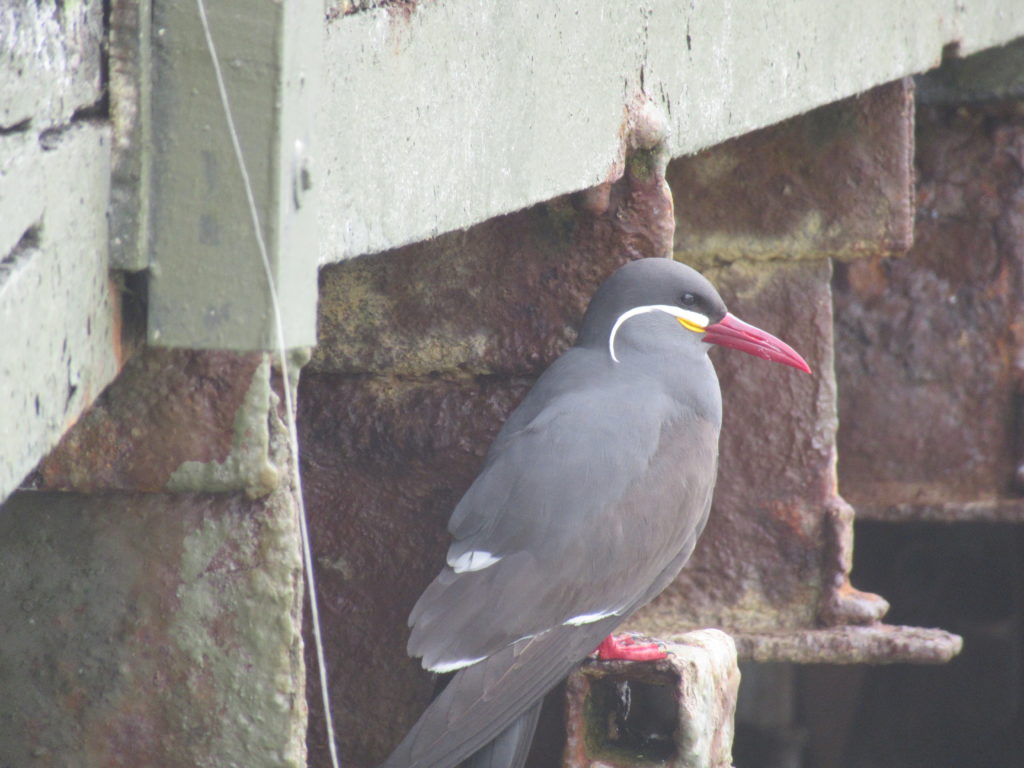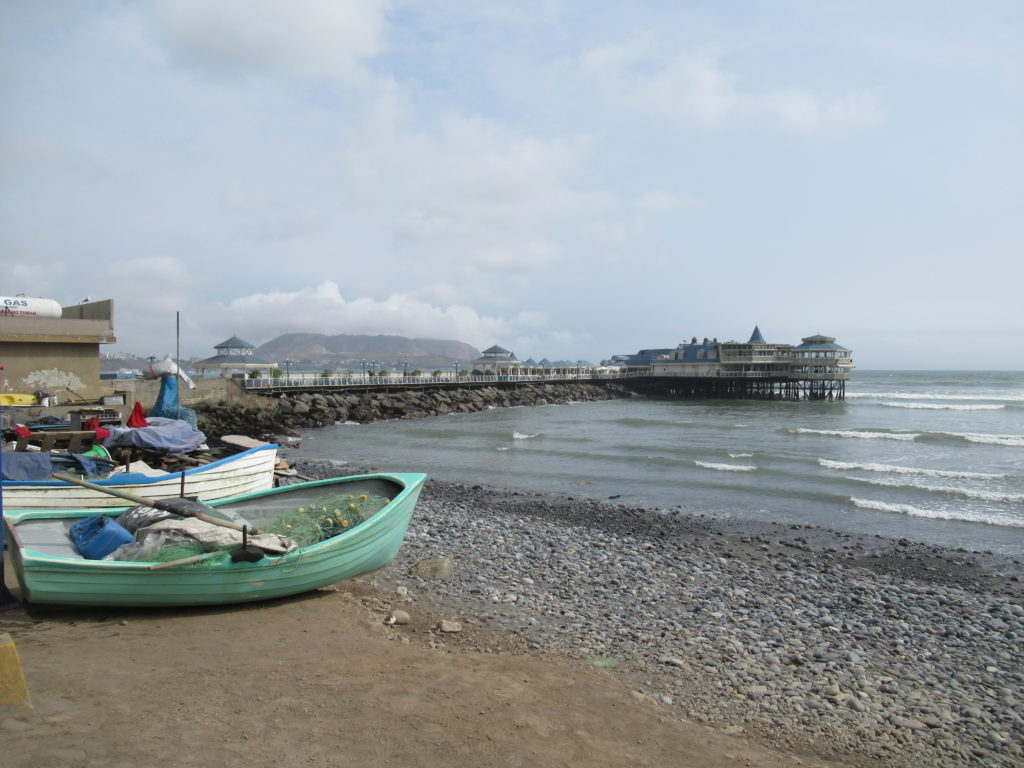 After 13 days in Lima it was time to move on… and learn to travel again!?!