After nine nights in Quito it was time to head back to the countryside!!! This time to Mindo – a small village in the Ecuadorian cloud forest.
Mindo is just a 2 hour scenic bus ride away from Quito… so once we'd made it to the bus terminal on the northside of Quito it was a pretty speedy journey 🙂
Mindo might be geographically pretty close to Quito, but they couldn't have been more different! Mindo had a small, sleepy town feel to it – there was a network of streets – some paved; others not, a small main plaza, a few places to eat and drink dotted around, a number of accommodation options (it's apparently a popular place to visit – to escape Quito!) as well as a few small shops to pick up supplies… but little else.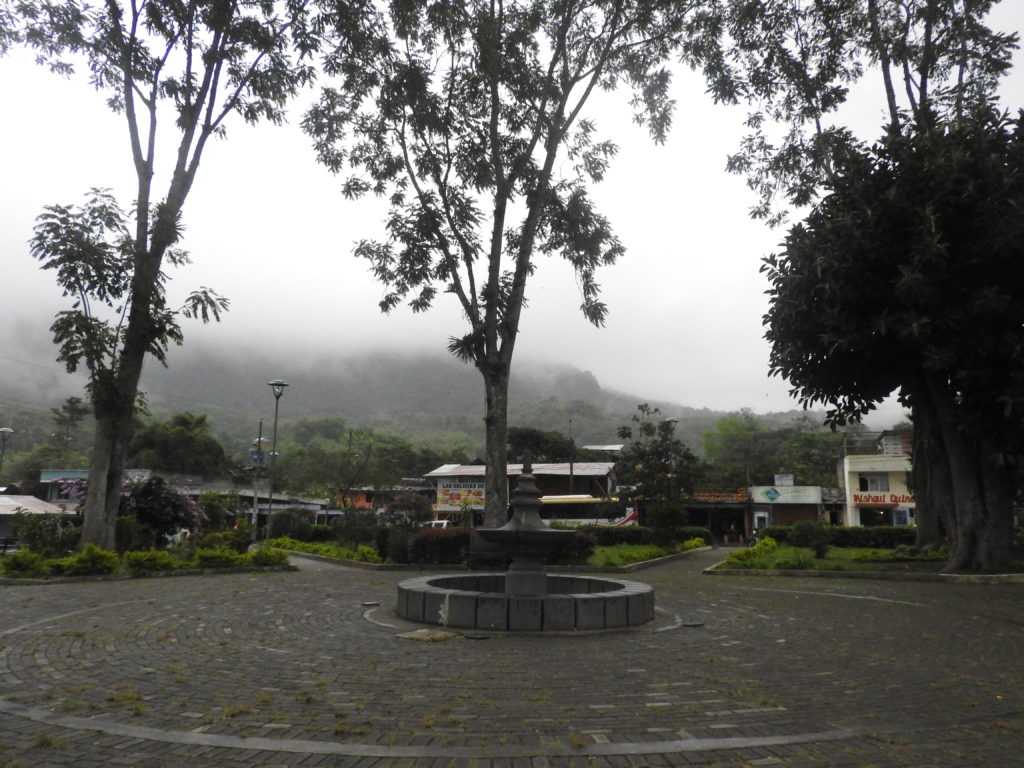 Our accommodation in Mindo was a short stroll out of town – in the Casa Amarillo (Yellow House), a property with its own trails in the cloud forest… 🙂
Even though we were staying out of town we ventured into town most days – mostly to pick up food supplies!?! However, it didn't matter as the walk to Casa Amarillo from the centre of Mindo was really rather pleasant… it started with a flat plant-lined driveway, that went over a small stream, but then turned to gravel and started to head uphill. You felt as if you were in the countryside before you even arrived at the house – with agoutis running around and birds chirping in the trees – it was a pretty tranquil stroll.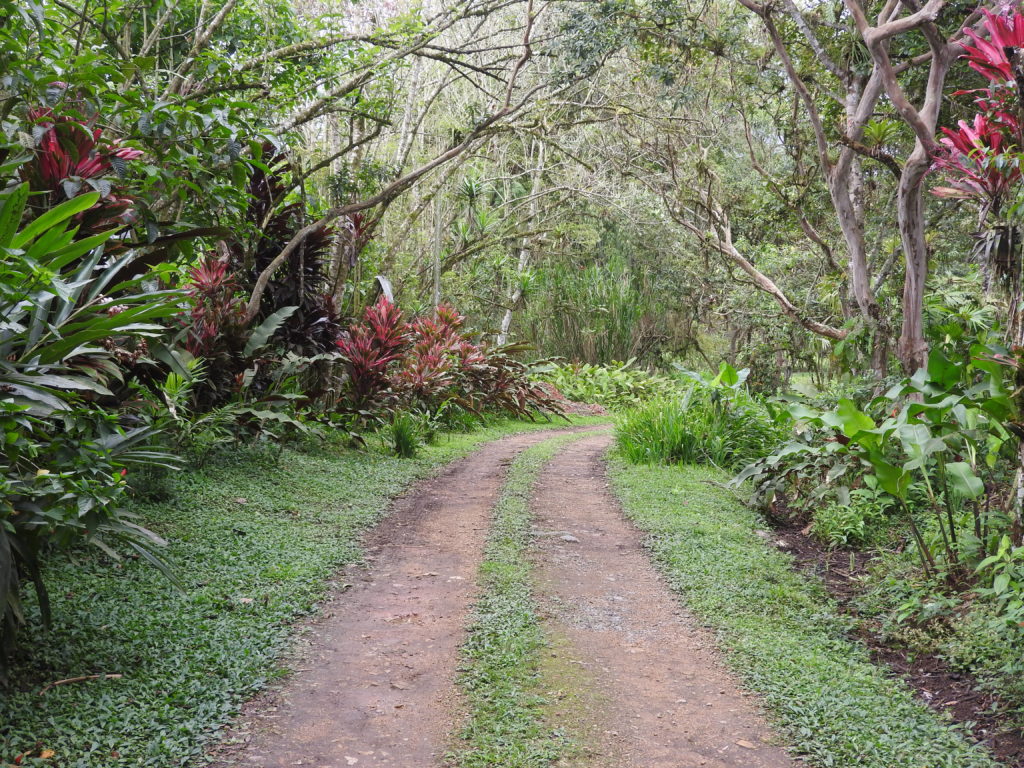 The Casa Amarillo turned out to be an AMAZING place to stay 🙂 🙂 Way better than we were expecting too 🙂 🙂 Not only was our room really lovely, but we had a huge kitchen downstairs just for us… and then there was the balcony…. We spent a lot of time on the balcony – I will go as far as to say we LOVED that balcony – it had a great view of the garden AND lots of birds and agoutis liked it in our garden 🙂 And if you looked beyond the garden, there was also a view of the surrounding countryside 🙂 The balcony had a roof too – an essential item in Mindo where it seemed to rain pretty much every day!!!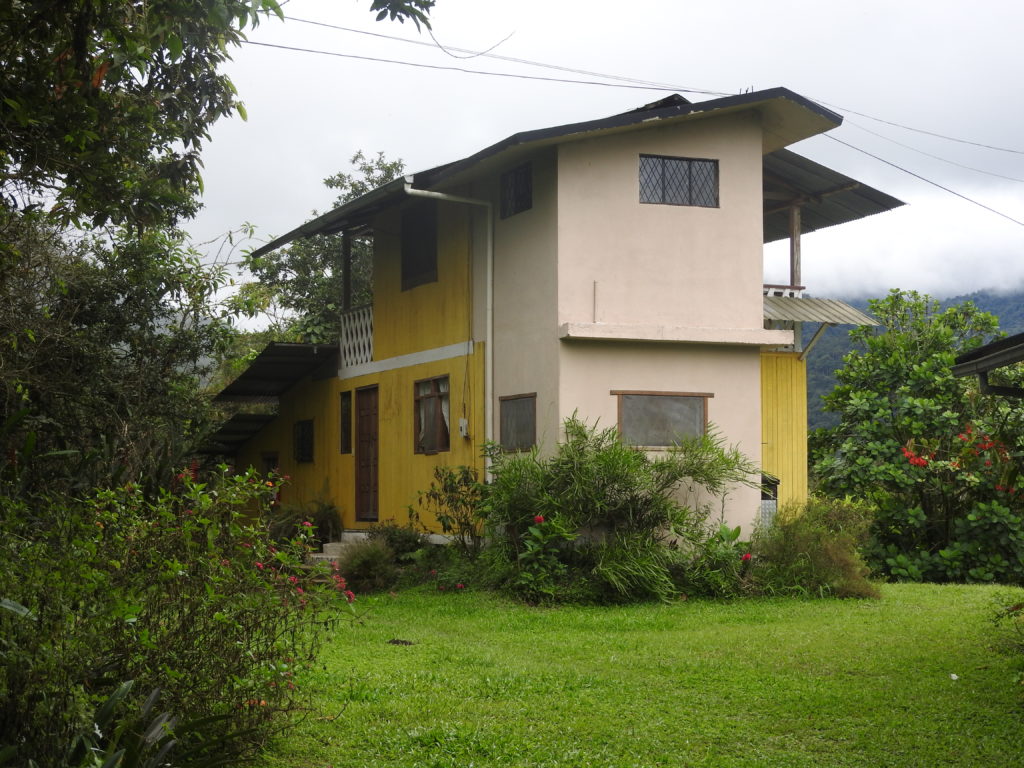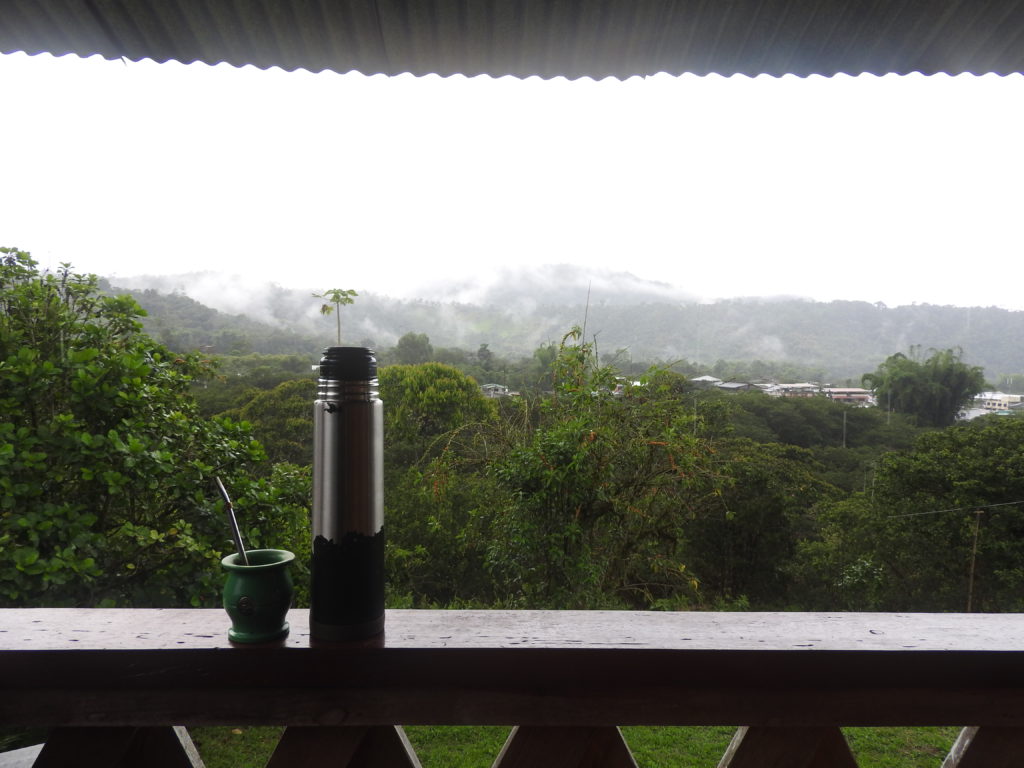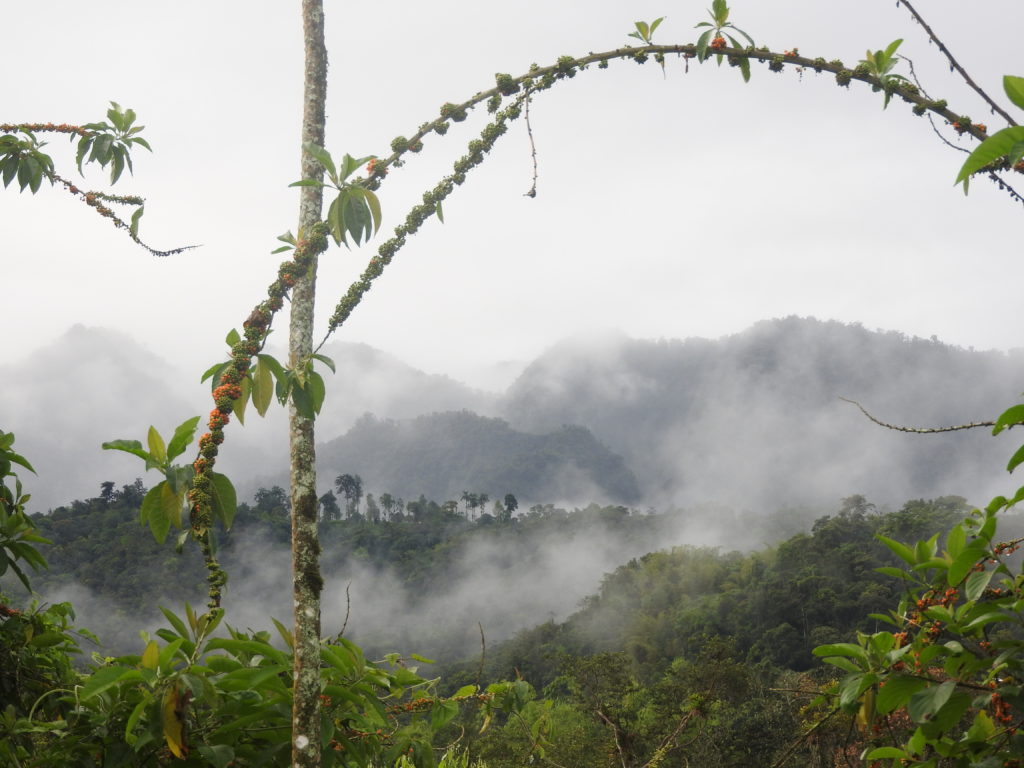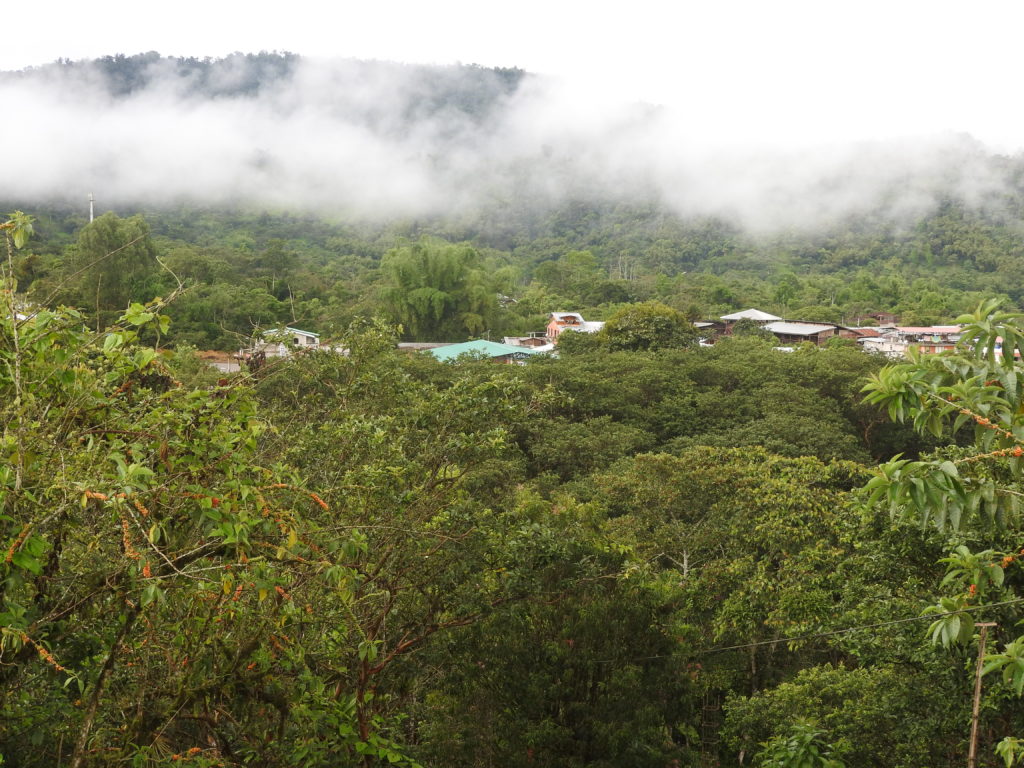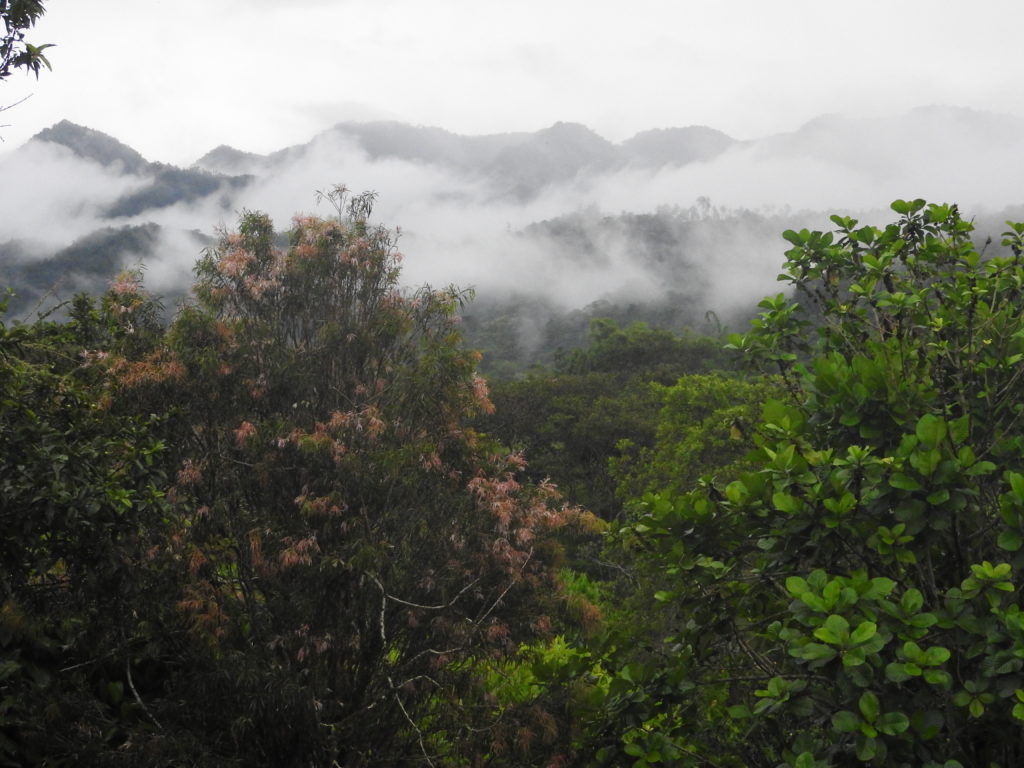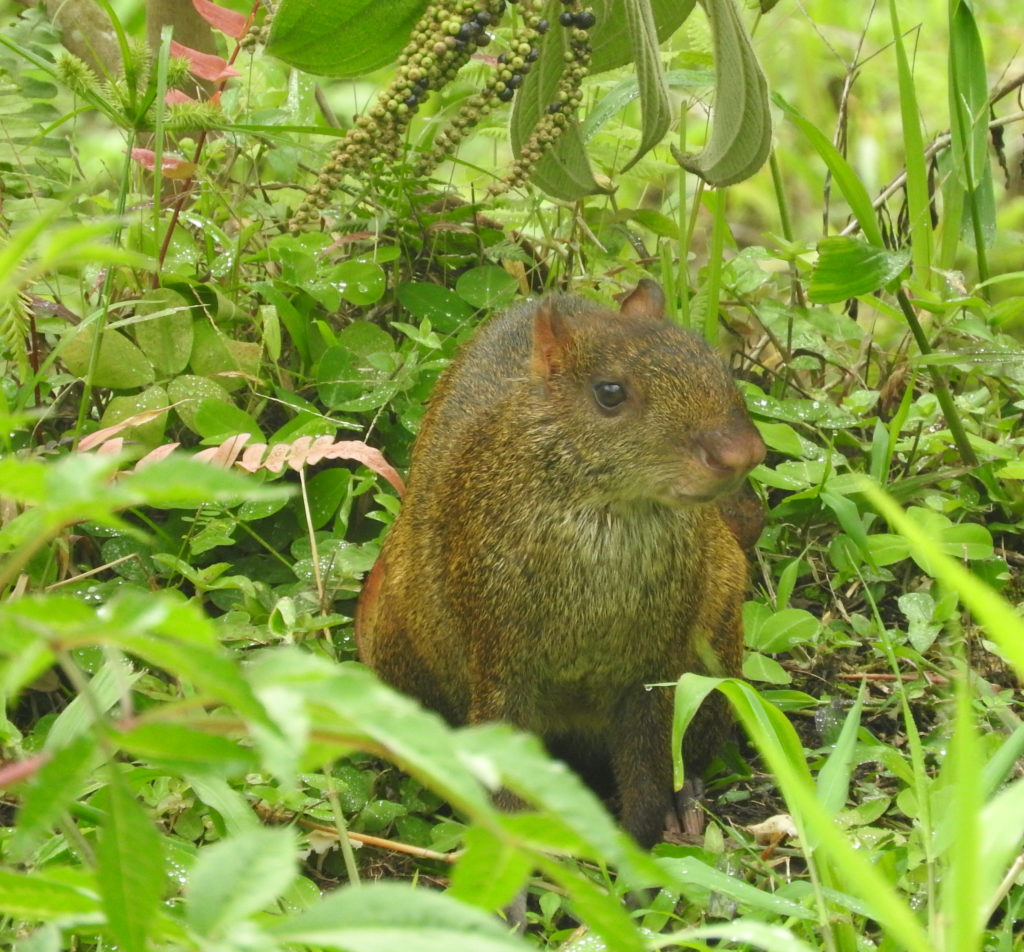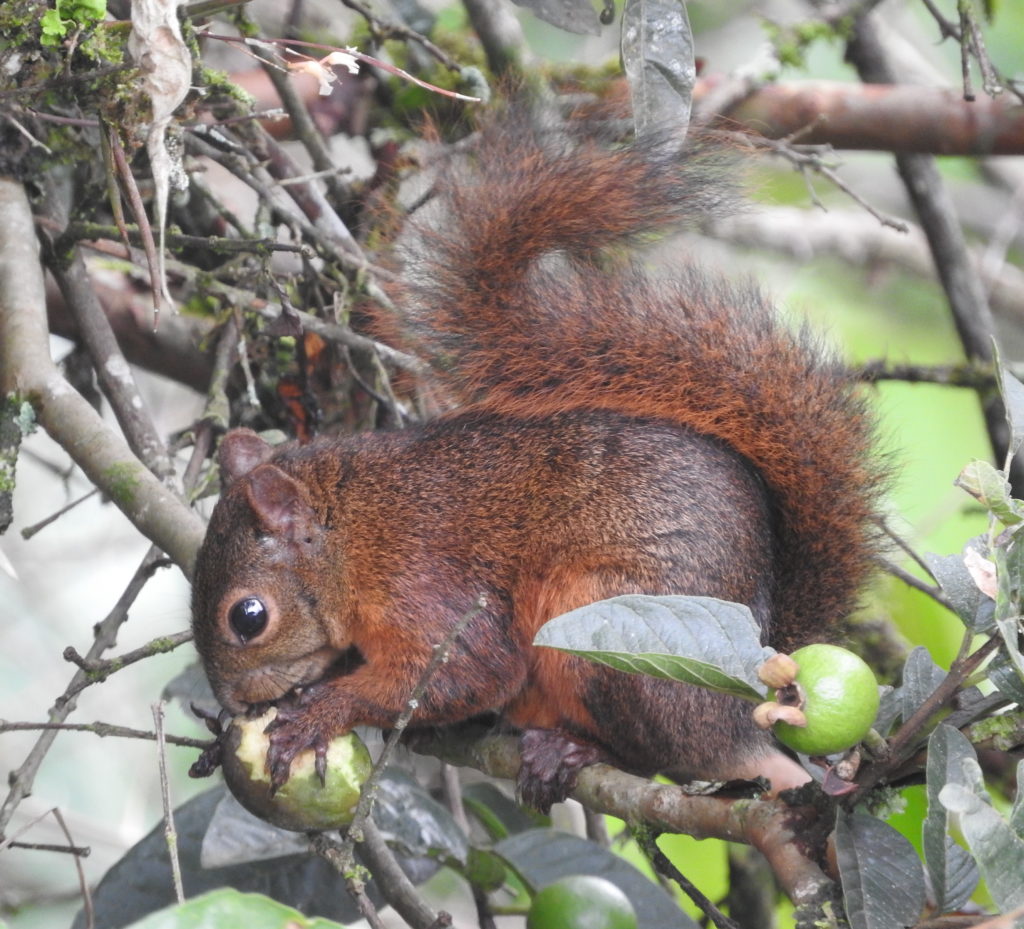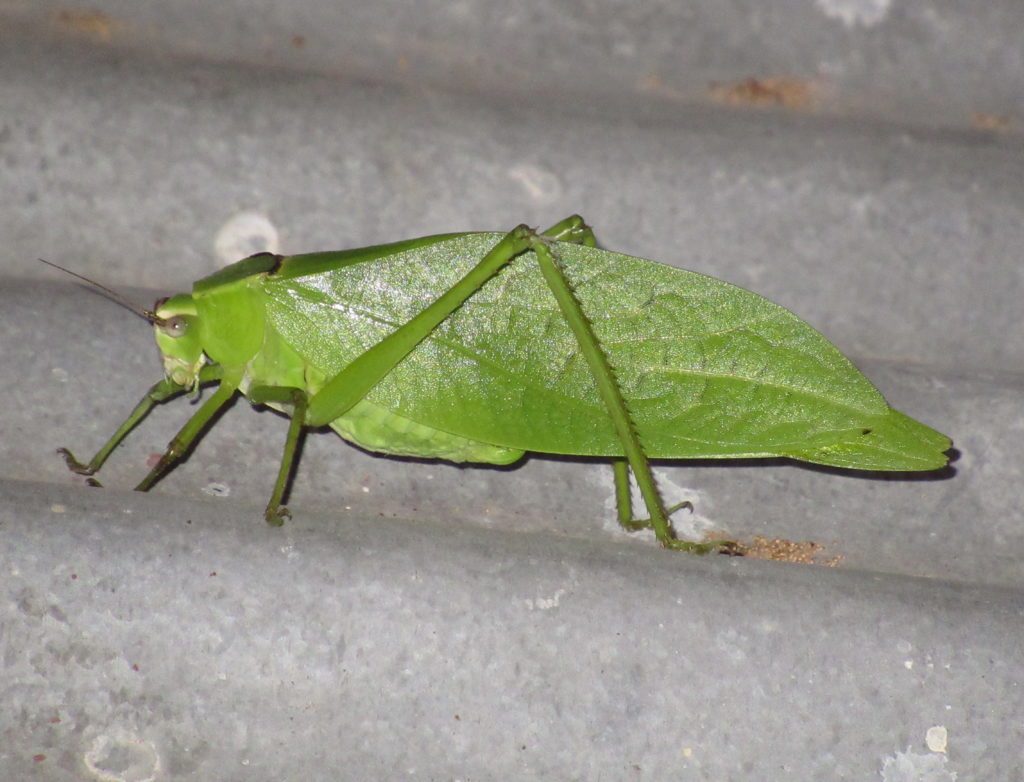 Casa Amarilla is a family run place, and they serve breakfast for guests too… The breakfast at Casa Amarilla was REALLY good, but the setting made it even more special – breakfast is served on the balcony of their own house. We thought we had a good balcony during our stay, BUT they had a REALLY good balcony – primarily thanks to the nectar feeders that they had hanging up to attract the locally nesting hummingbirds to the area.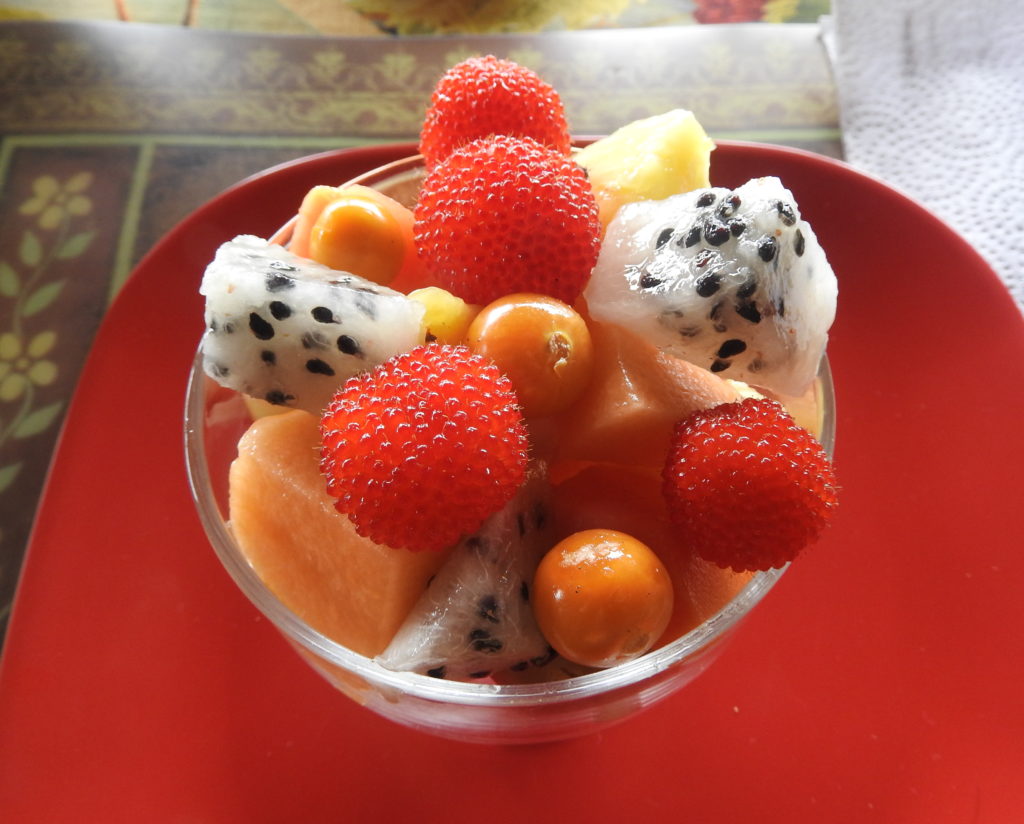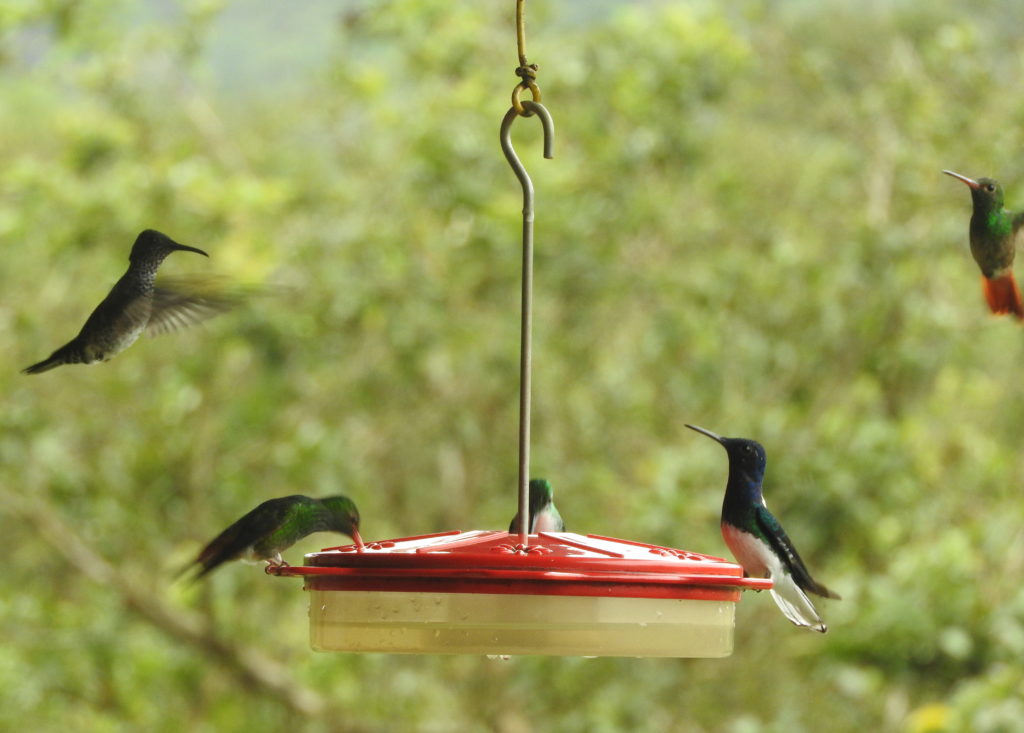 One of the reasons we chose to stay at the Casa Amarillo was their walking trails – so most days after breakfast we ventured out for a bit of a hike in the cloud forest along one or more of their really well-signposted trails. There were five trails in total – all of different lengths. The trails all started in the same spot behind the yellow house – on a farm track that meandered upwards towards the cloud forest, passing through farmland, guava trees and areas of grazing cattle on the way.
The first trail leading off from the road was trail one, and then two and so on – nothing too complicated!?!
We started on our first day by walking the first three trails… it was really good to be in the middle of the jungle – until the rain came anyway! We might not have seen many birds on the walks – when there's thick vegetation it's hard 🙁 – but we did see some pretty cool unusual plants… Of the first three trails the third was our favourite – not only did it feel the most 'jungly' – BUT it had a really cool mirador (viewpoint). From the mirador you had a pretty awesome view of the town surrounded by cloud forest.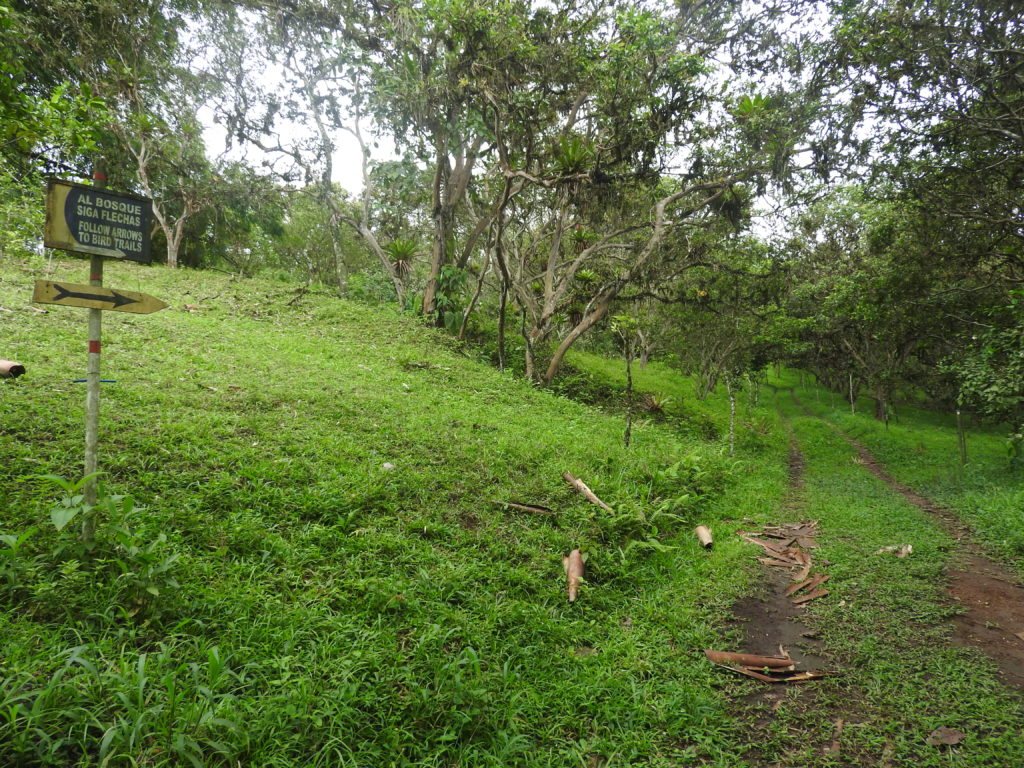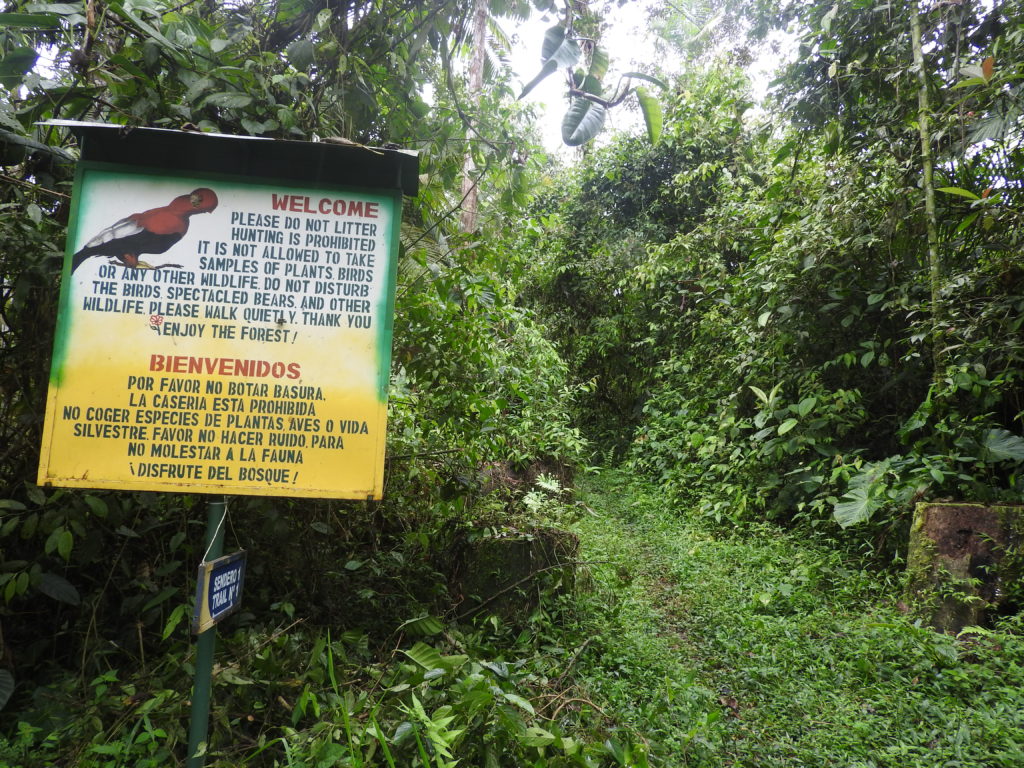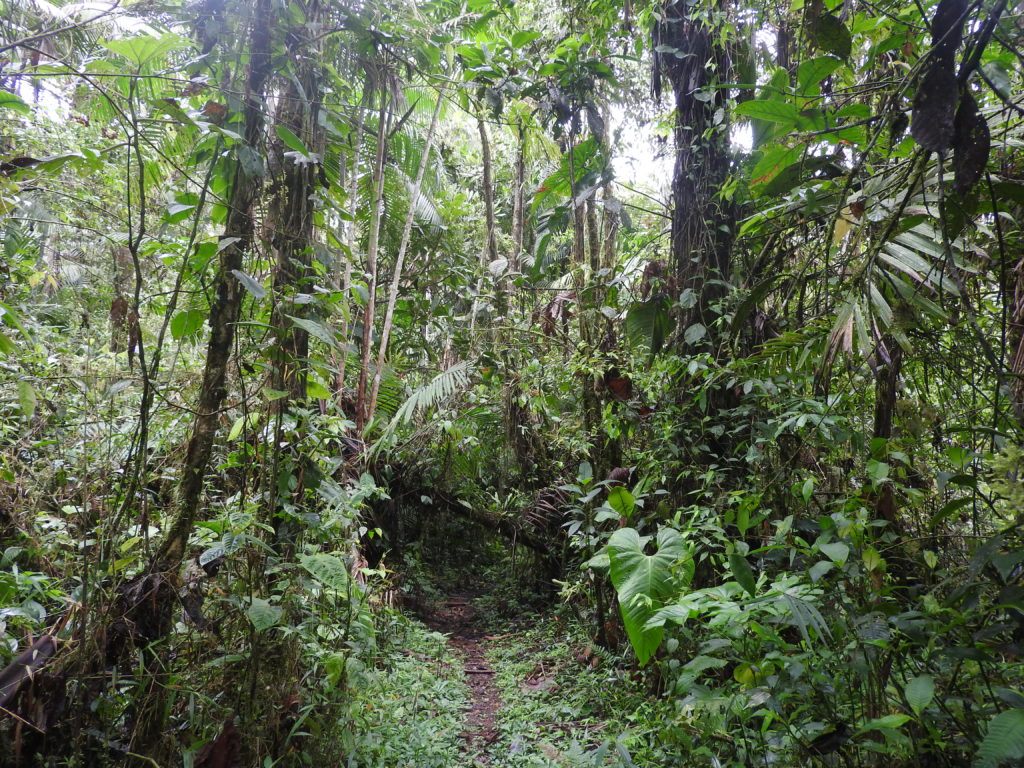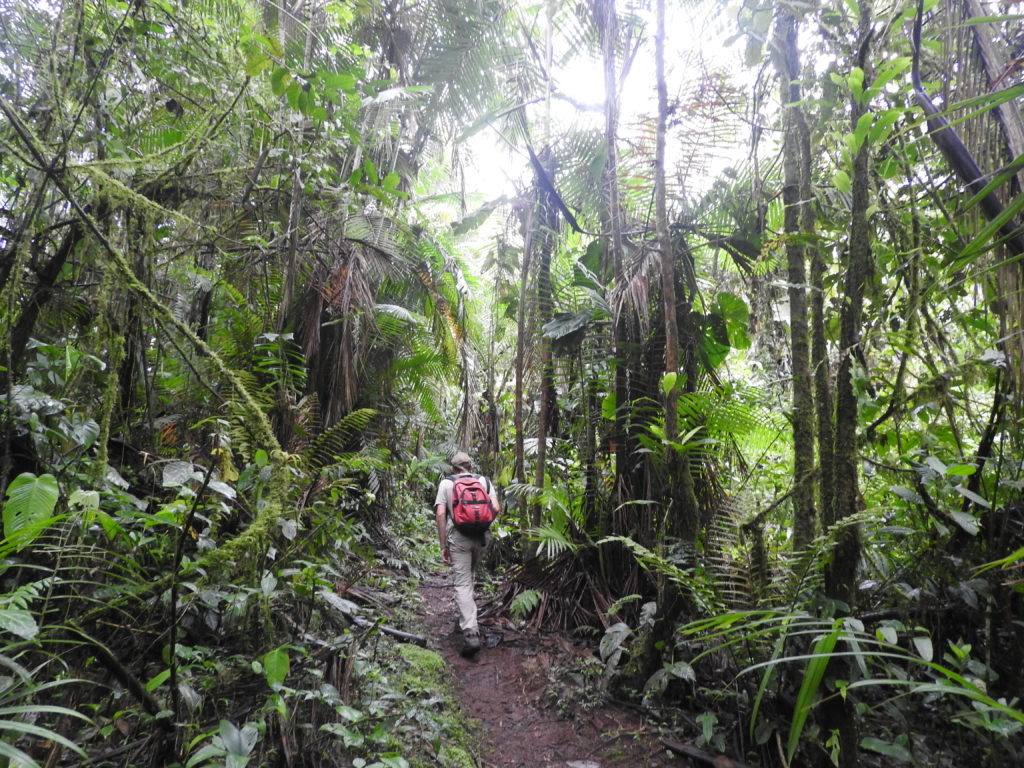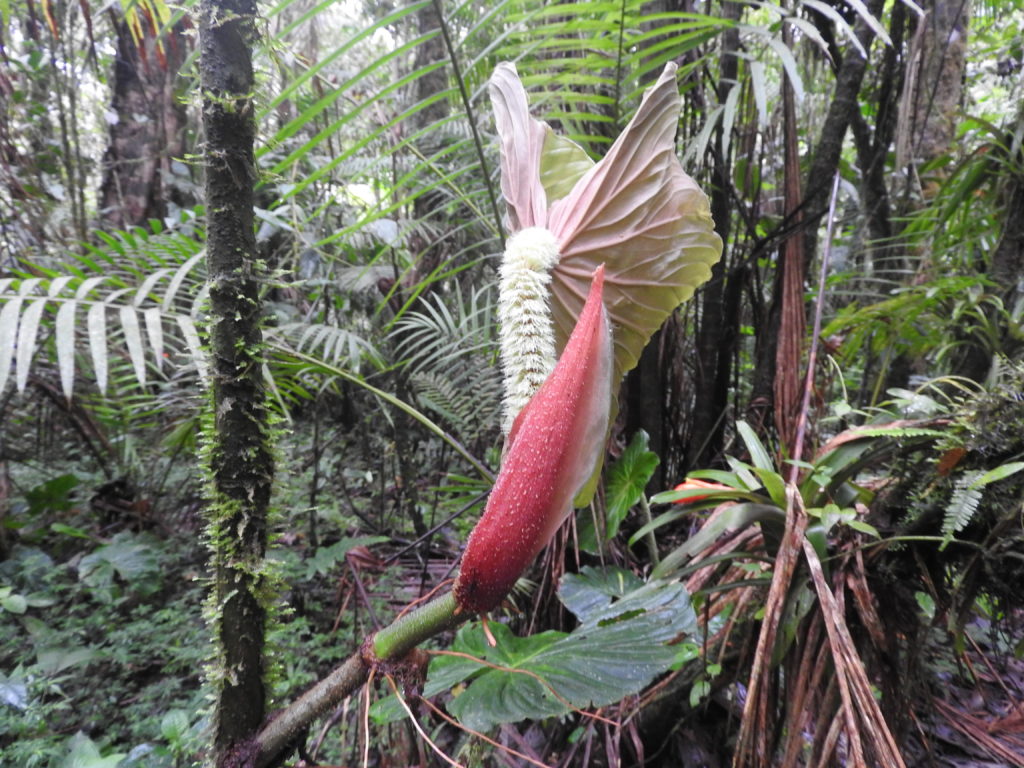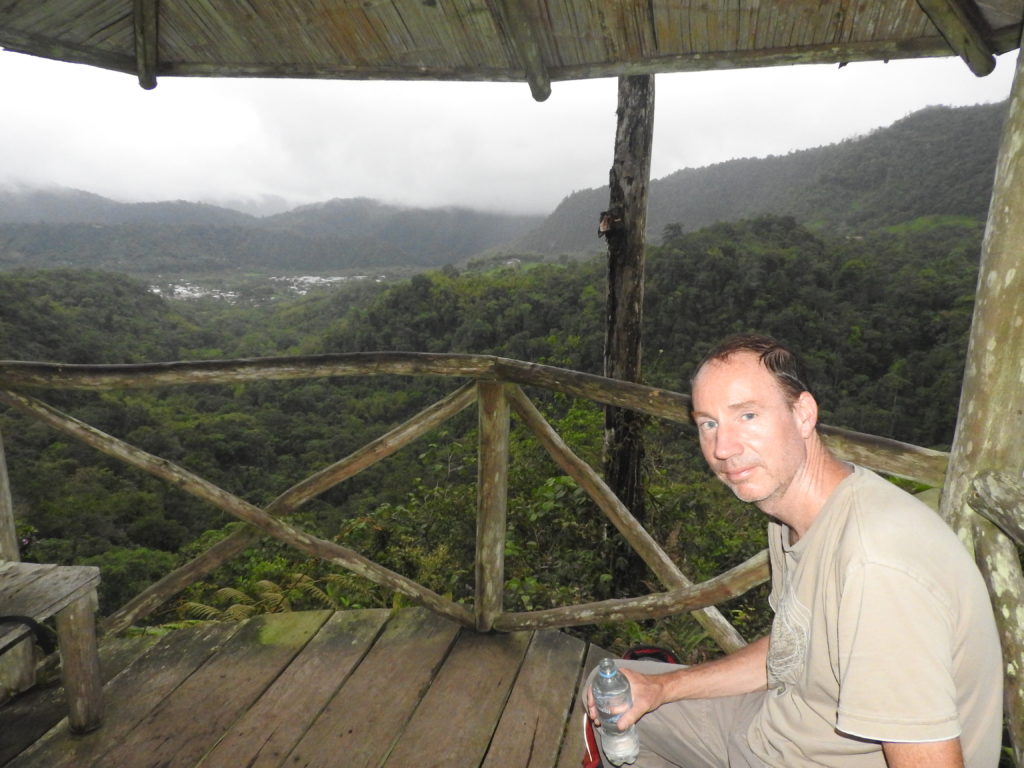 Trails 4 and 5 started further from the property, so we saved them for the next day 🙂 Of these two trails, number 5 was the trickiest – mainly because of all the rain that falls in Mindo – I really think that the wilderness in this area should be called rain forest and not cloud forest – but what do I know! Anyway, rain brings mud… and mud and steep downhill inclines are not the easiest terrain (for me anyway!)… so much so that when we reached a part of the trail that appeared blocked, PB felt too bad to make me turn around and do it all again – so he took to clearing the path instead… It worked – we got through 🙂 and were back on the trail in no time – and I was grateful we didn't have to retrace our steps as it soon became evident that the 'block' was very near the end of the trail… if we'd had to retrace our steps it would have ended up being a VERY late lunch!!!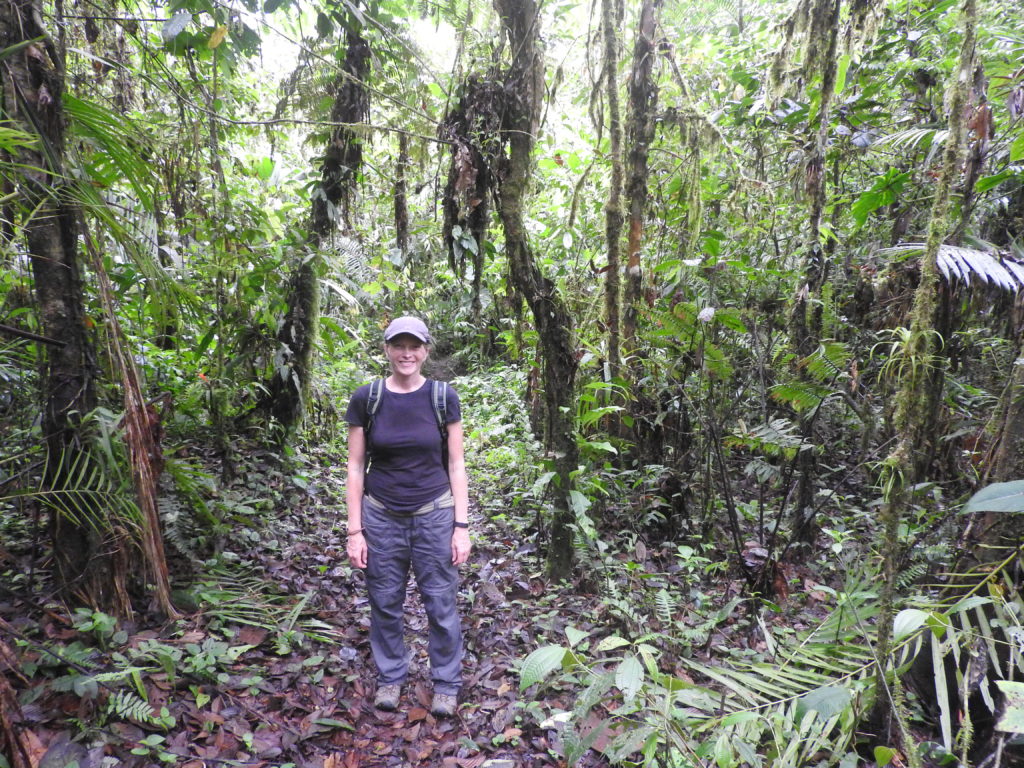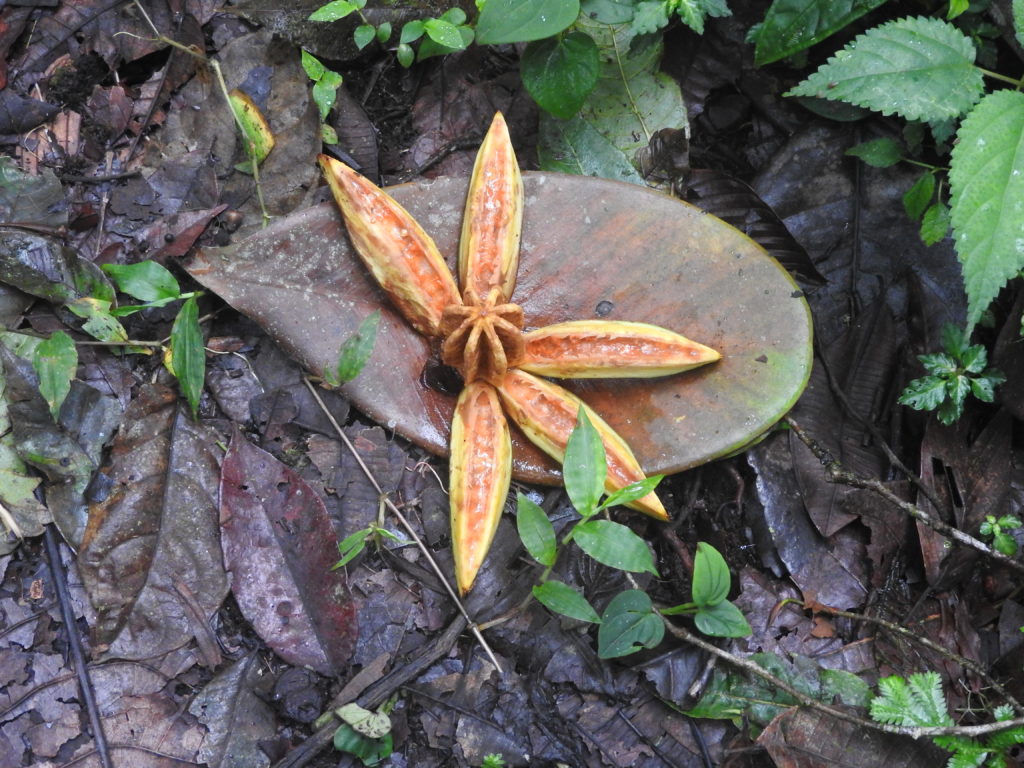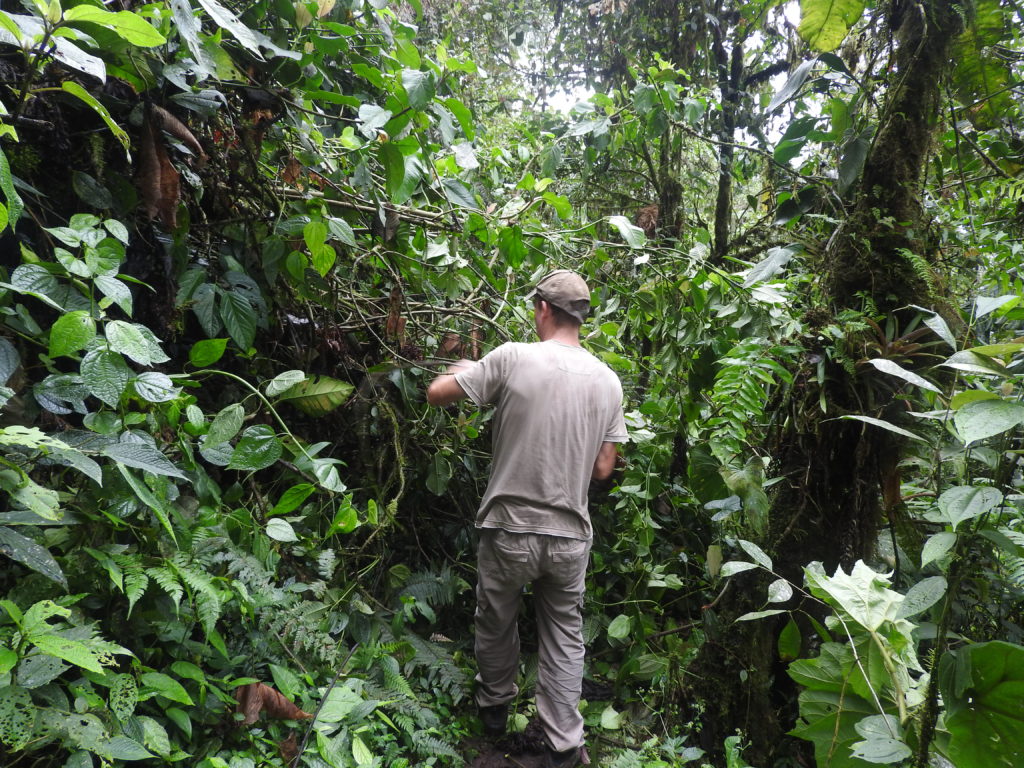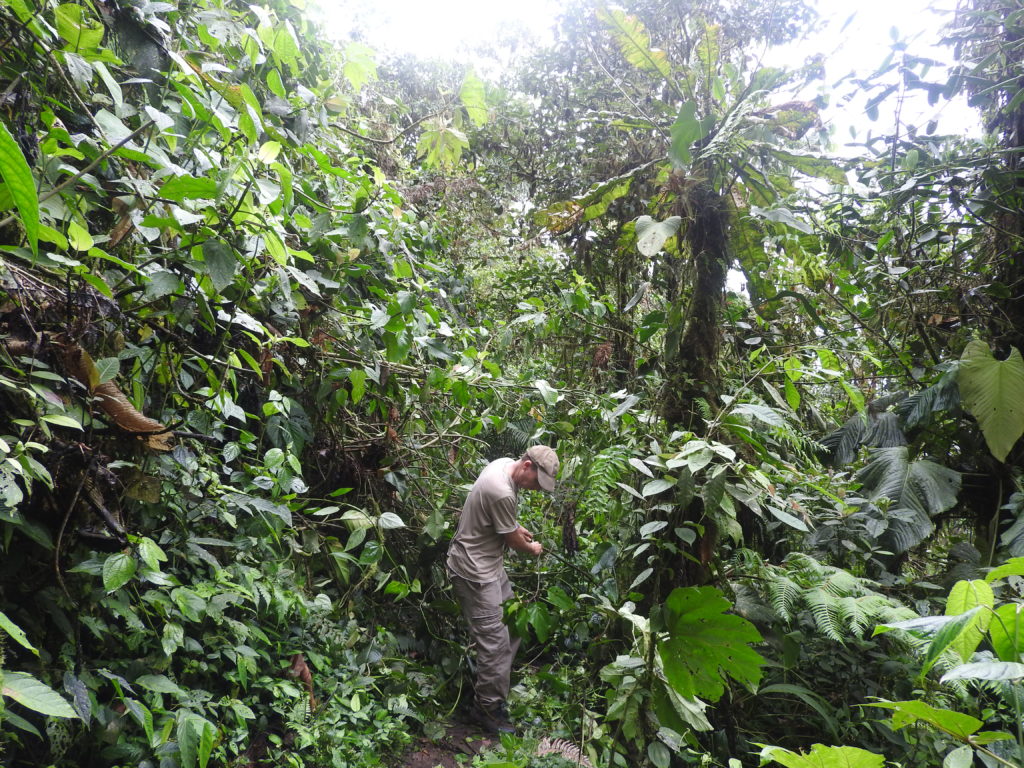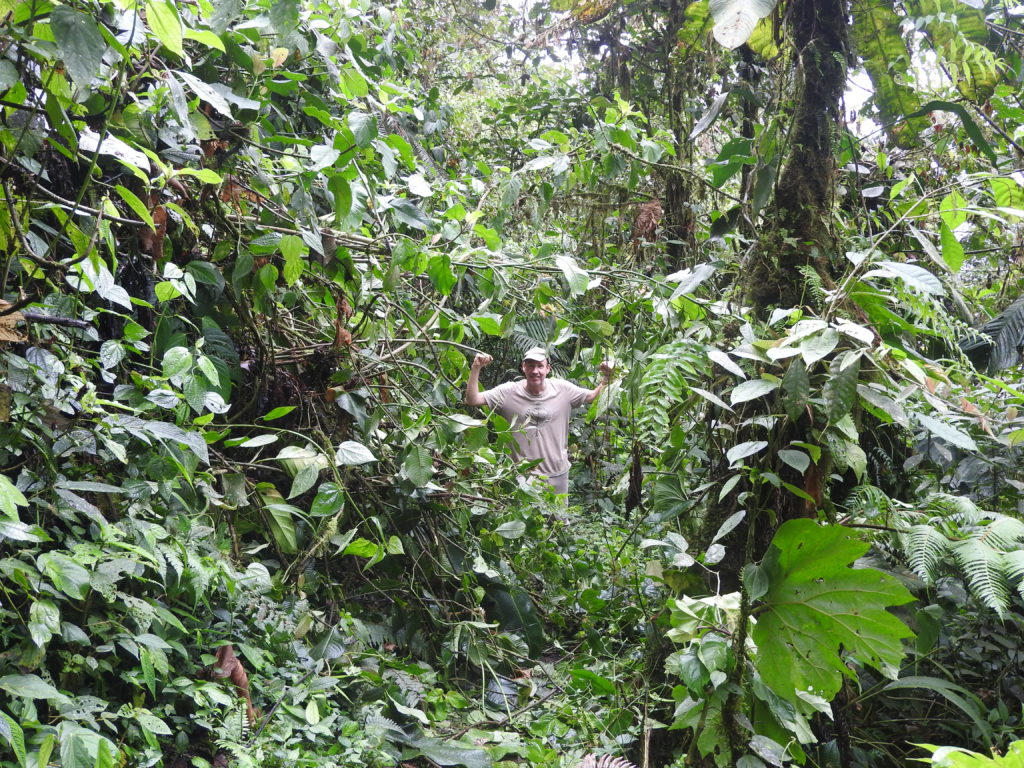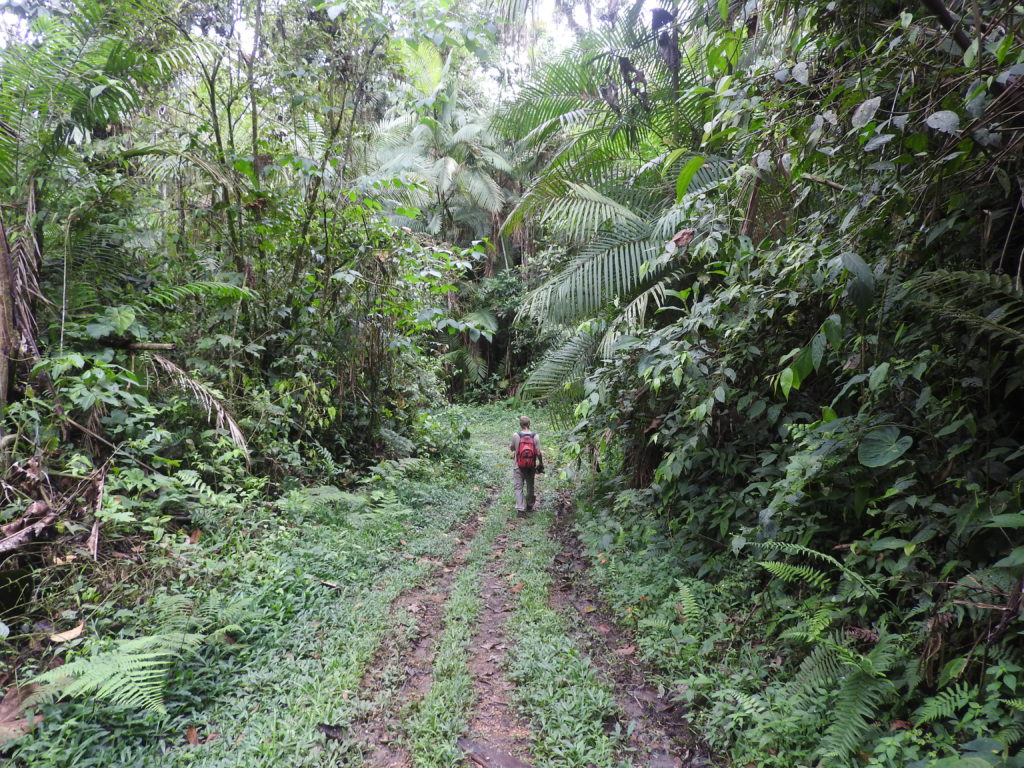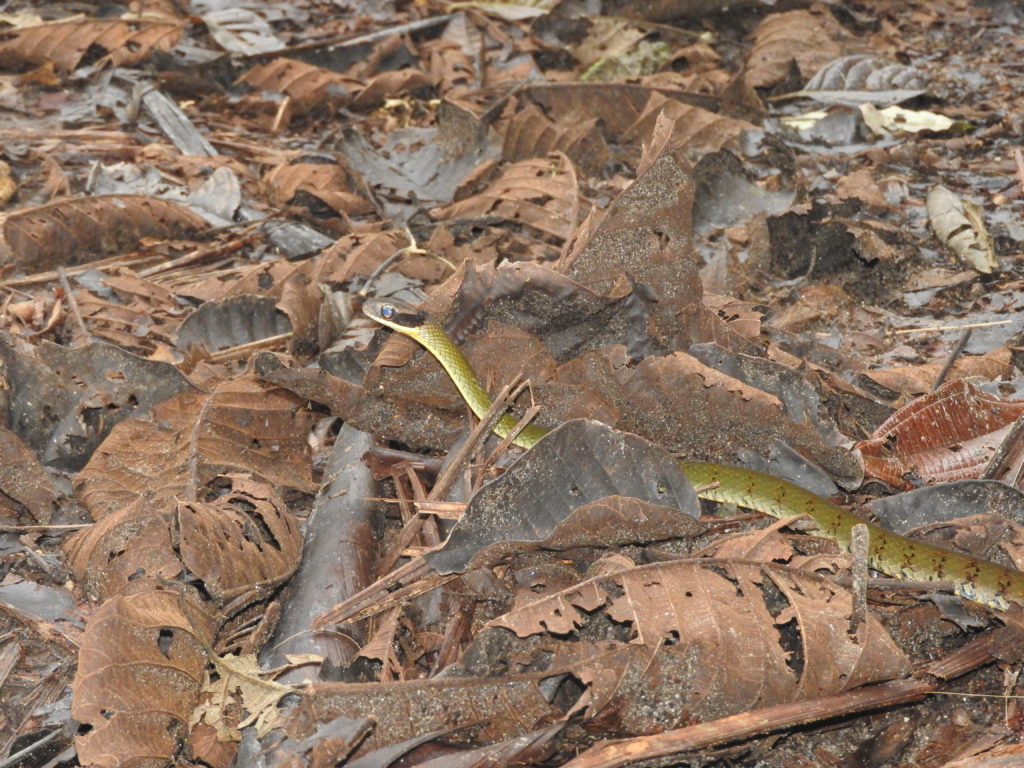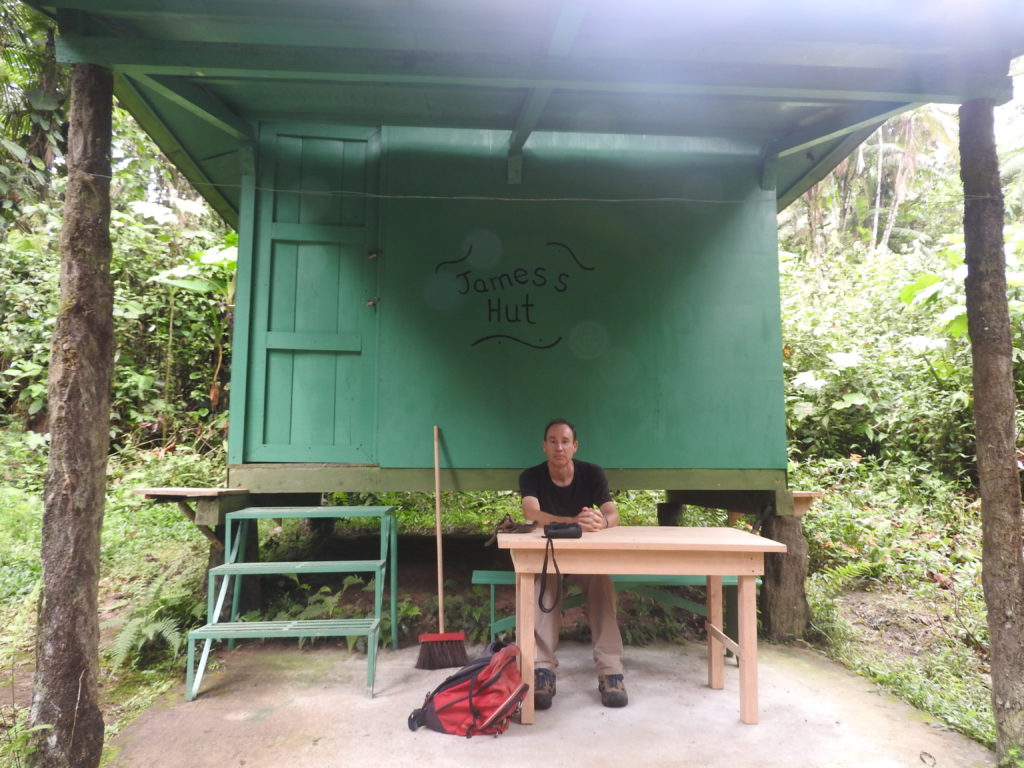 Of all the trails at La Casa Amarillo, trails 3 and 4 ended up being voted our favourites – and the ones that we walked the most:-)
We really had an amazing time in Mindo – the mix of hiking in the cloud forest, bird watching from our balcony and hummingbird watching over breakfast was fab… BUT with the visa clock ticking we needed to move on.