We made it to Nasca!!! We survived the night bus!!!!
Only thing was – it was about 6am when we got off the night bus – and although the tourist touts were already up and trying to entice you with a flight over the Nasca lines – that very morning straight off the night bus… were they mad?!? – nothing much was open, including our hostal 🙁 🙁
Our hunger pangs were staved off however – as we'd been given a breakfast box on the bus, but not enough time to eat it!?! So, after navigating the streets of Nasca we settled down on a park bench conveniently located almost opposite our hostal to enjoy breakfast courtesy of the bus company…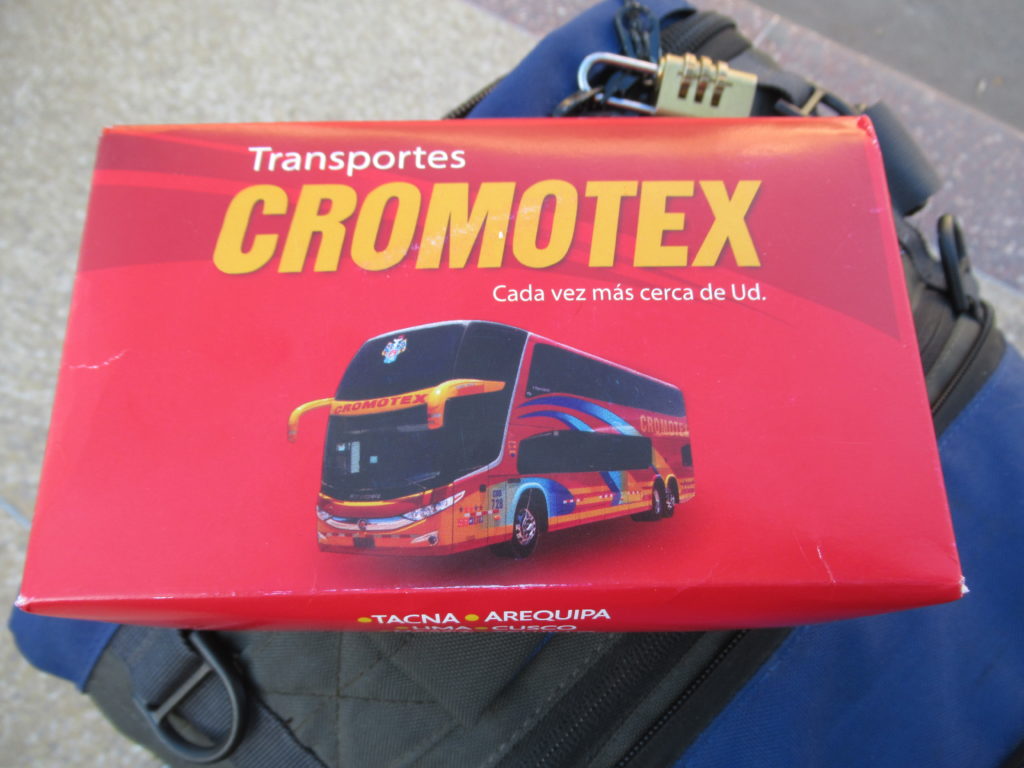 By 7am the hostal still appeared to be closed… but having had enough of sitting outside, we decided to ring the buzzer – and luckily we were allowed to check in 🙂
Our hostal was a pretty nice place… not only were we happy about the early check-in, BUT we liked the roof terrace… it had a pretty good view and was the perfect spot for mate drinking and corn eating…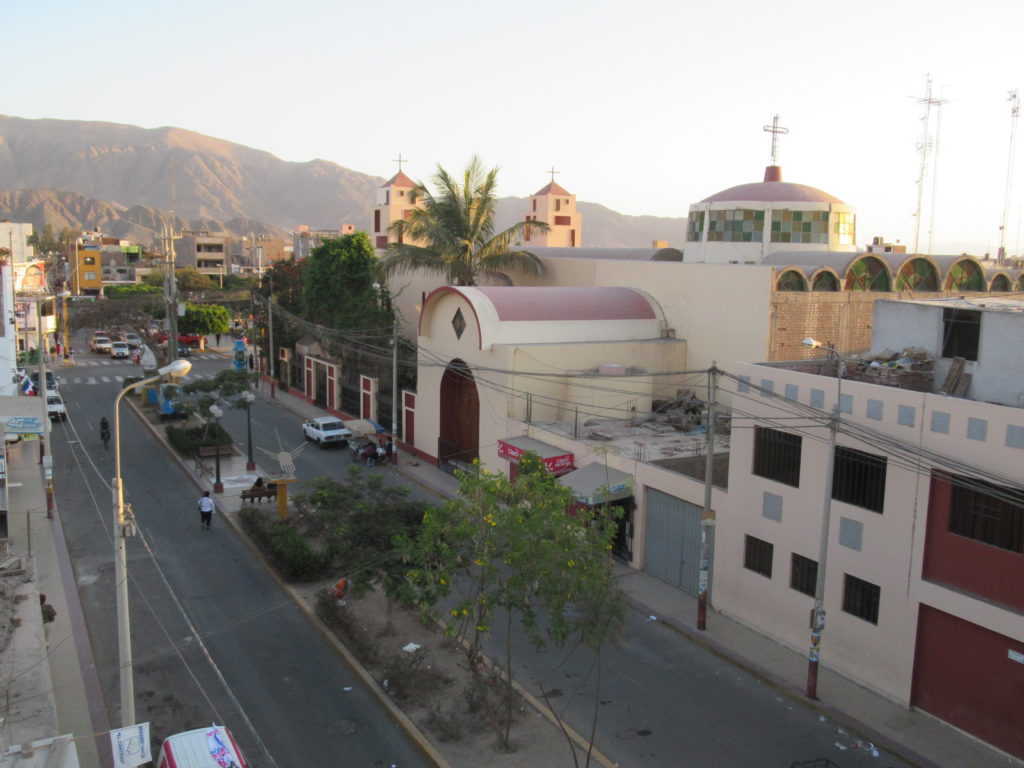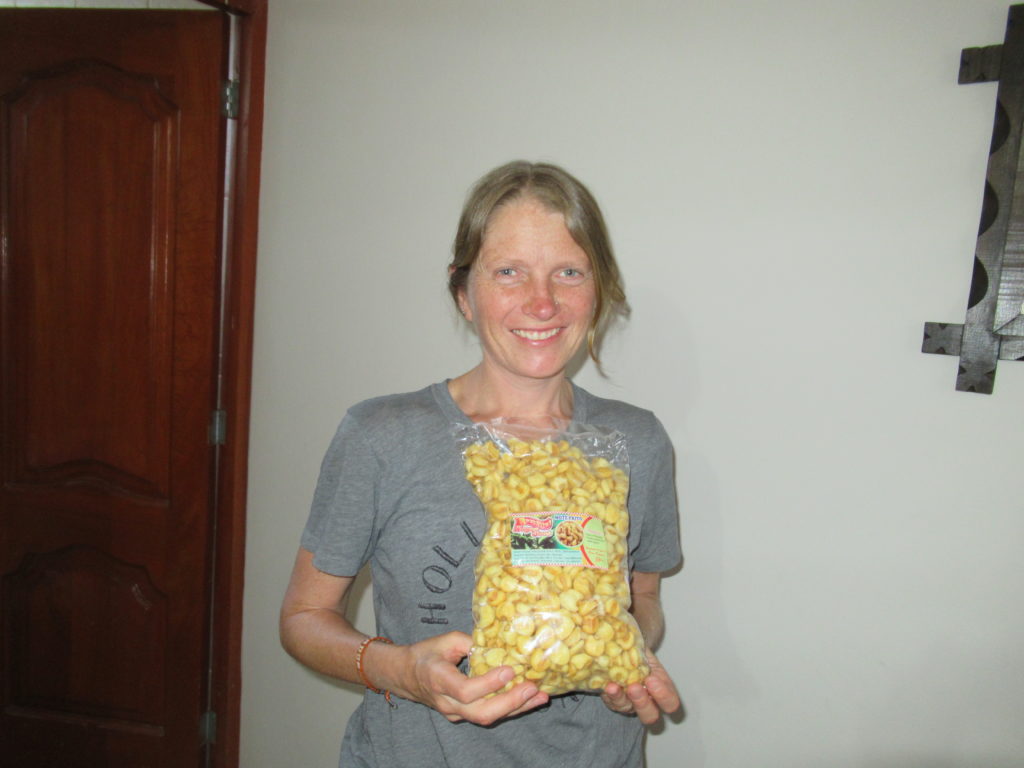 Besides eating corn… there's truly not a whole heap to do in Nasca… we were there – like everyone else – to see the Nasca Lines…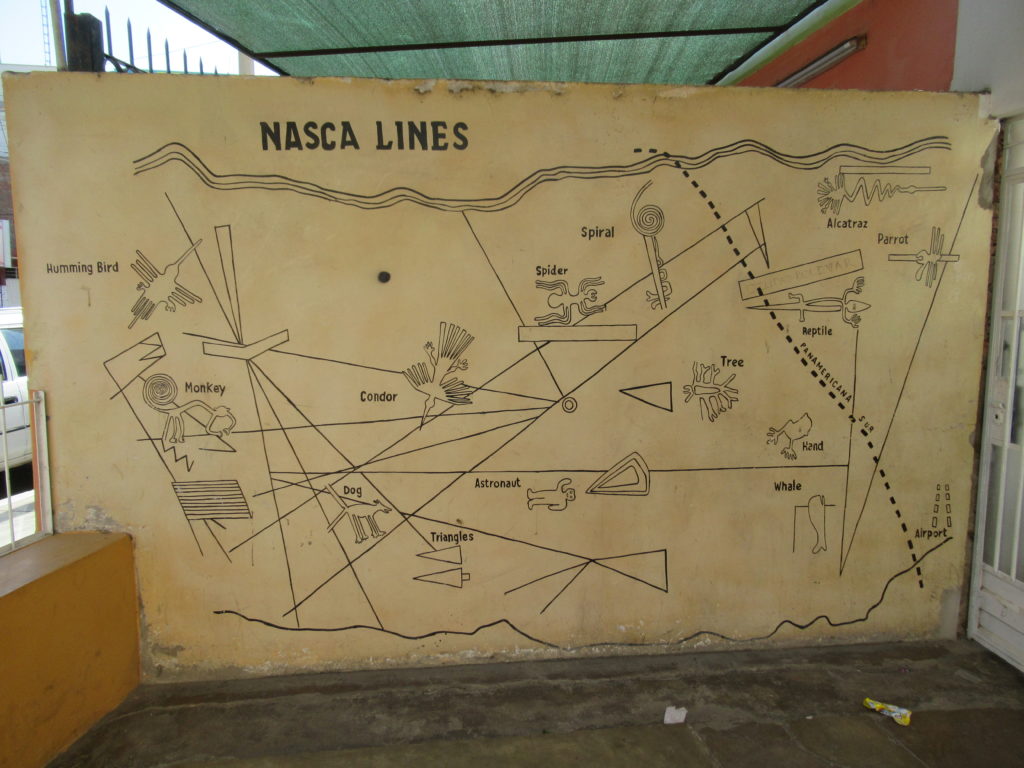 Although we booked a flight over the Nasca Lines – you don't actually need to take a flight to see some of the Lines! In fact, there's a viewing platform by the side of the main road on the way out of town from which you can see a couple of them 🙂 It's just a short bus ride away from the centre, so we decided to head out to the tower 🙂 The tower itself was pretty cool – it had great views of the surrounding area… the view of the lines themselves was okay, but it would have been better if they'd built a couple of extra floors onto the tower so that you could have had a proper overhead view!?!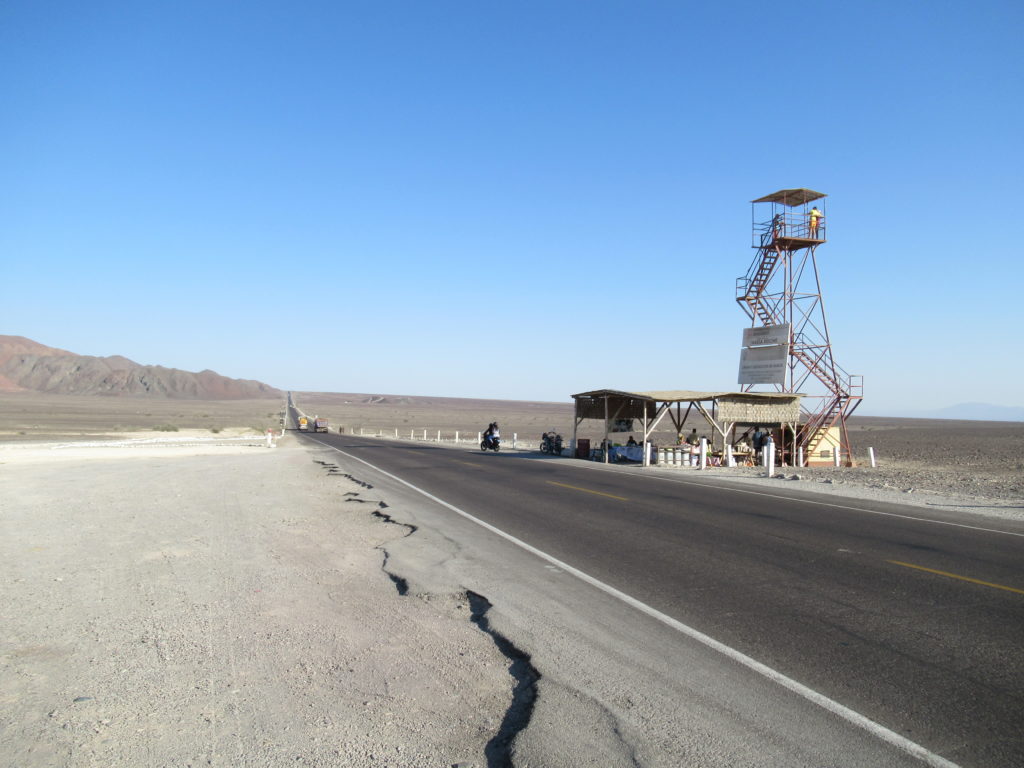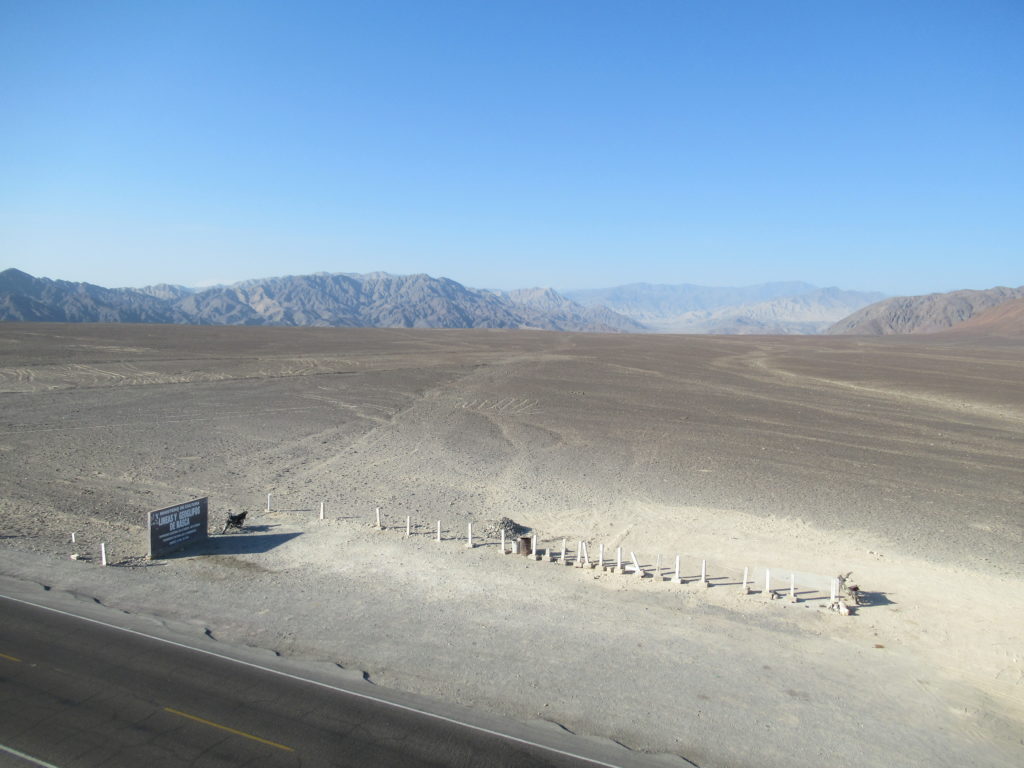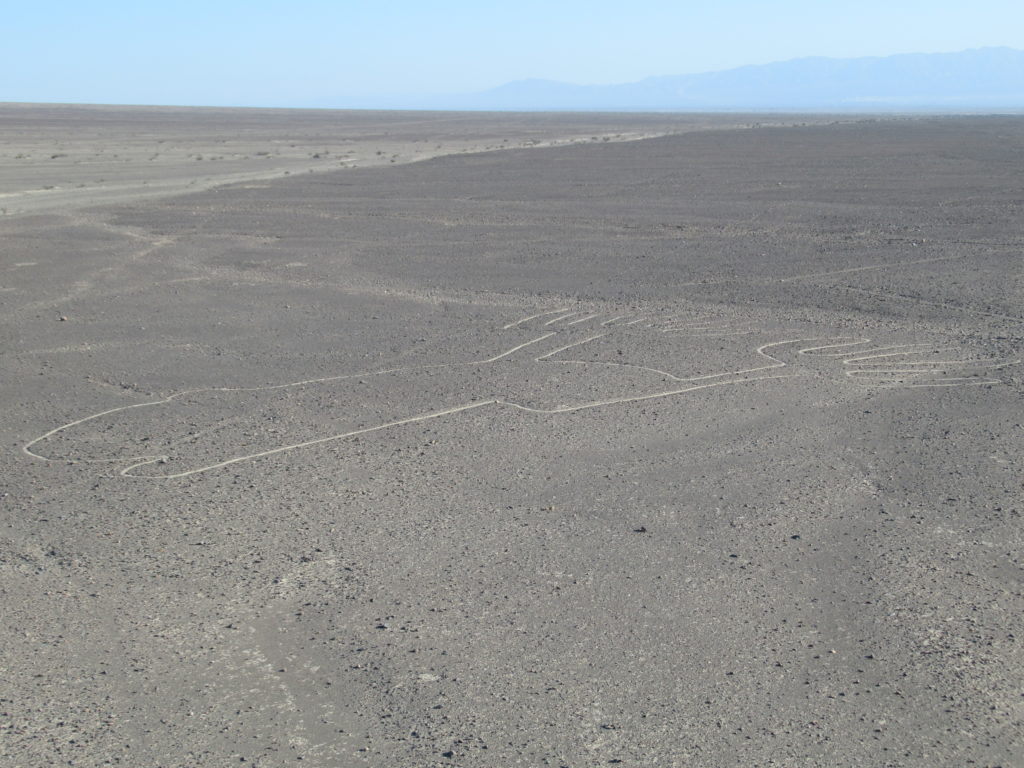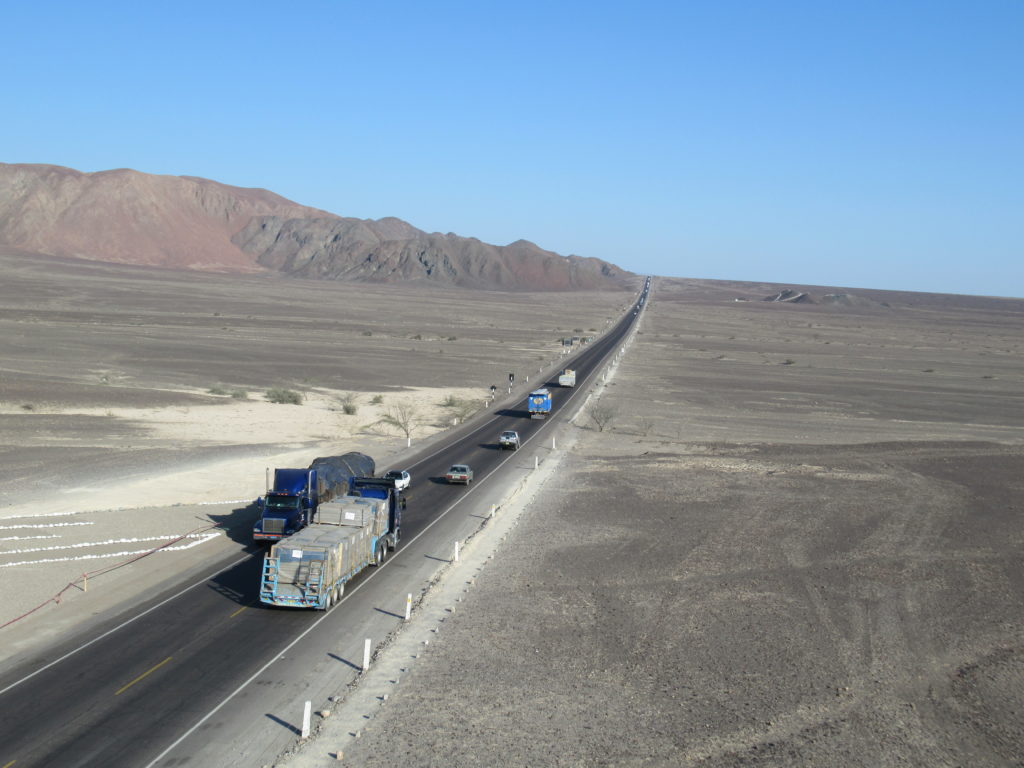 The other thing we did in Nasca (before the big finale which was the actual flight over the lines…)  – which actually far exceeded my expectations – was attend the planetarium for a short talk about the origins of the Nasca Lines, and also an explanation of Maria Reiche's work on the Nasca Lines… We also got to look through a HUGE telescope at the night sky 🙂 BONUS!!!