Our next stop in the Chilean Lakes was Osorno…
Firstly, I have to start by saying that disappointingly there were no views of volcanos from the town of Osorno – which to me makes no sense given its namesake 'Volcano Osorno' that you can see from Puerto Varas but not Osorno!?!
Secondly, I'll controversially add that in spite of a lack of volcanos we actually ended up growing fond of Osorno… yes, we CAN still like a place that isn't picture perfect!!!
Osorno felt more like a 'real' town, as opposed to somewhere created for tourists! Cheap eats and street food were once again easy to find 🙂 🙂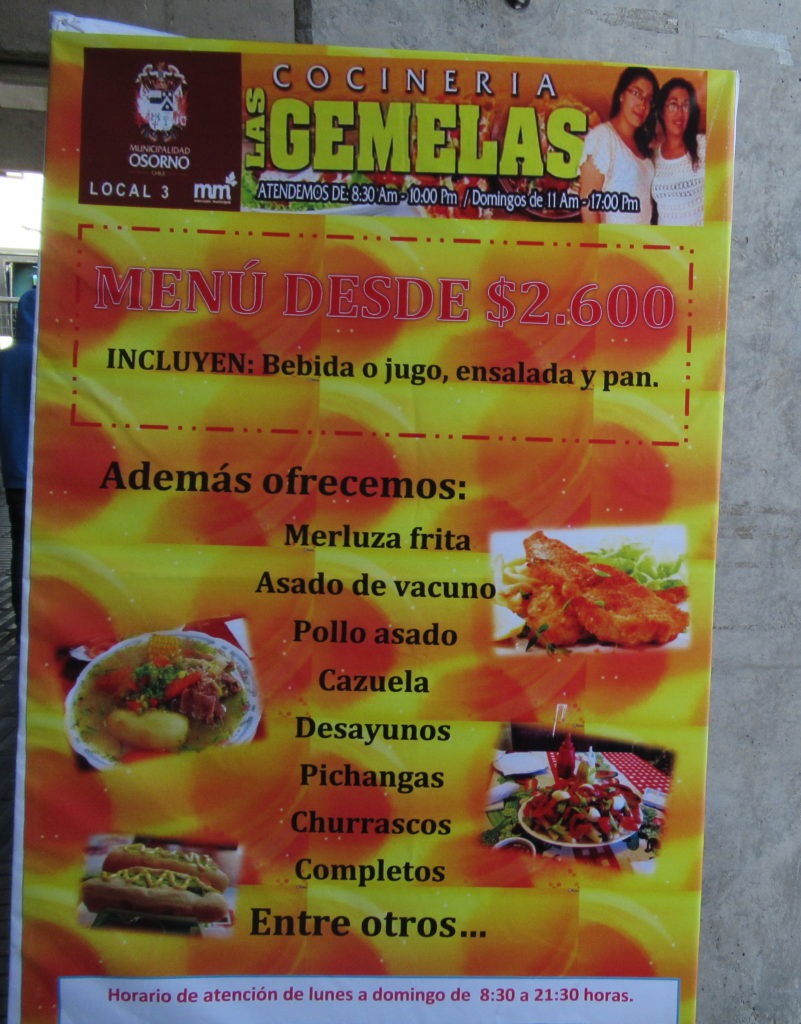 There was also entertainment on the streets – and while that in itself is not unique (we've been to other places in Chile and Argentina with living statues (similar to those found in Sydney and London) ) – Osorno knows how to entertain in its own unique way!!! I don't think I've seen such innovation and good dance moves in a while… this dude was a crowd pleaser…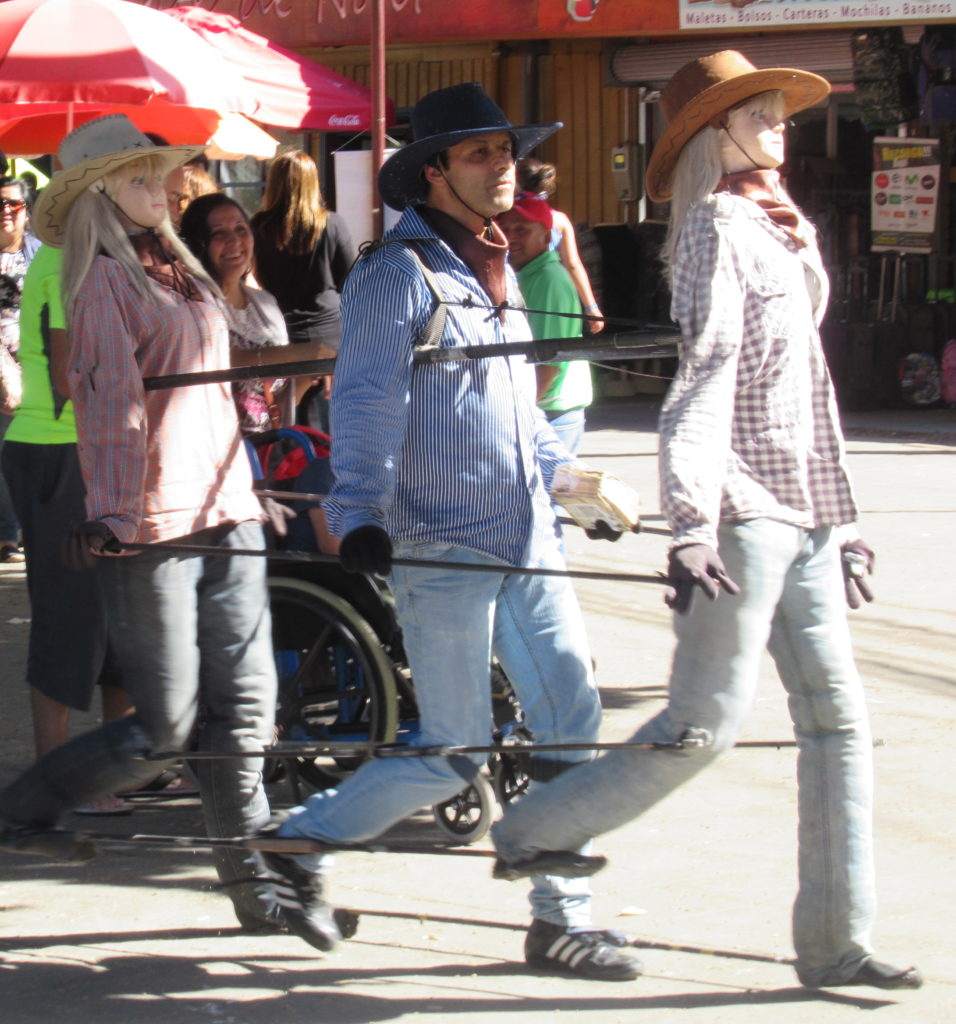 The main 'tourist' sight in Osorno is the cathedral in the main square…  I have to say it was an impressive building… at first glance you see the awesome concrete outline, but then you also notice the mosaics and engravings on the wooden doors…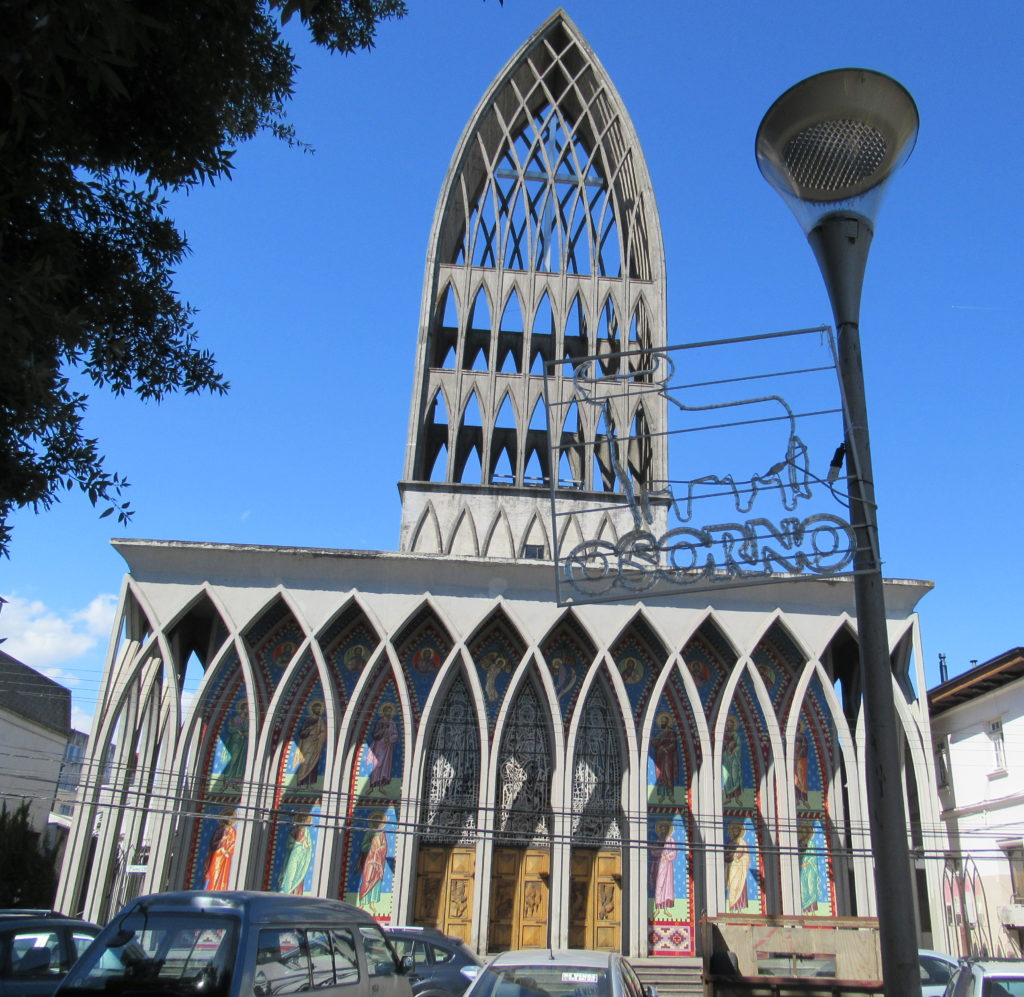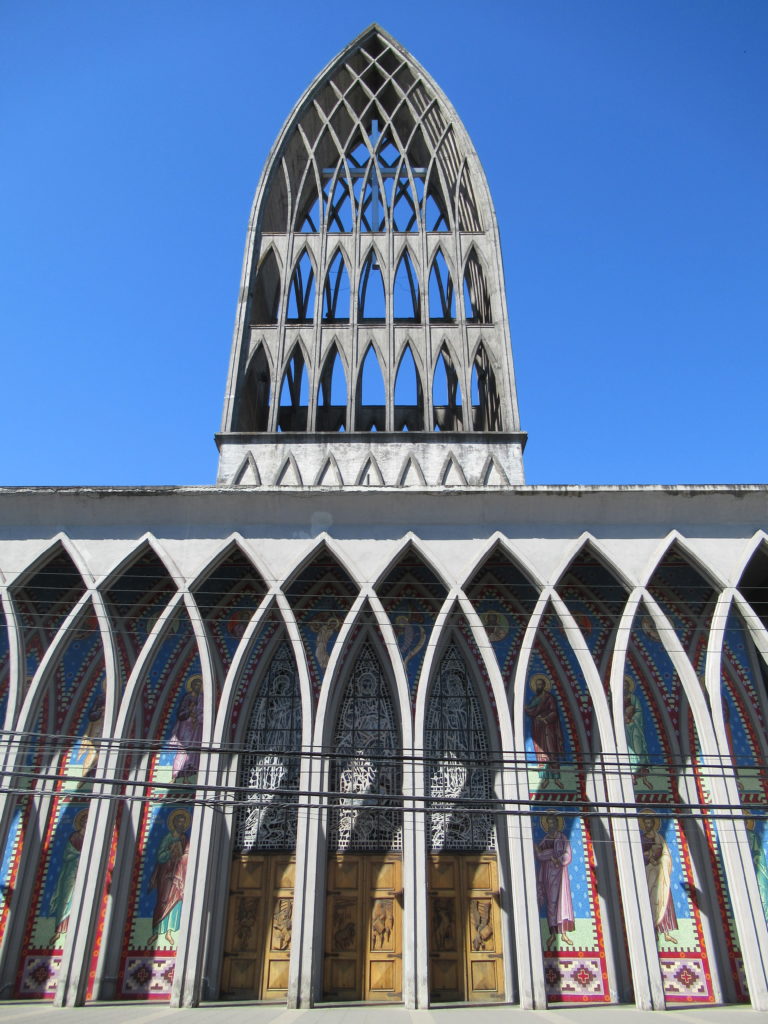 While in Osorno we also took a trip to Entre Lagos…  Entre Lagos is a pretty small place on the shores of Lago Puyehue… there's not a lot to do there, and there are no volcano views 🙁 …we were a bit disappointed by the place…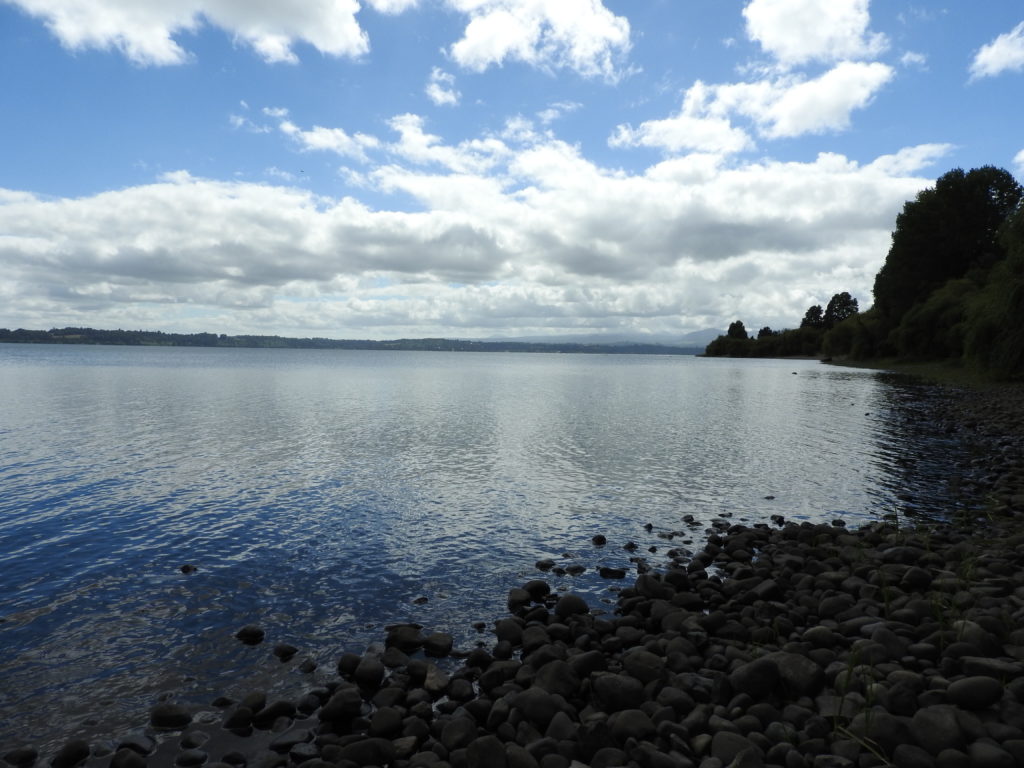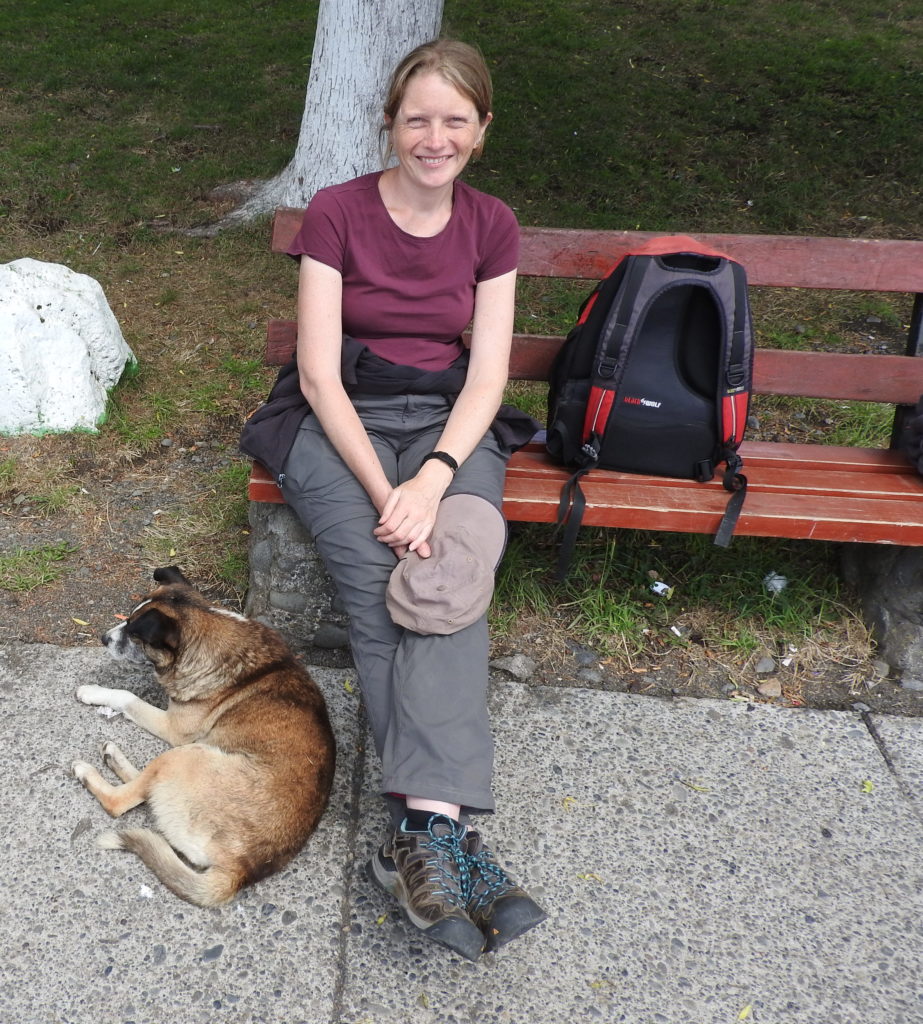 As I said, we did end up liking Osorno quite a lot… so here's hoping that our next destination is like Osorno but ALSO with volcanoes!!! 🙂