The next stop for us on our Colombian journey was Pasto.
Pasto is the capital city of the Department of Nariño – but unlike most of the Department of Nariño – Pasto (and Ipiales, while I think about it!) are in the 'safe' corridor that you can travel along (assuming that is – that like us risk adverse old-folk – you only visit places that are deemed okay by the UK and Aus Governments' travel advice websites!)… if you dare to wander off the beaten-track in Nariño you will end up in Colombia's main coca growing area….
We hadn't found a lot of information about things to do in Pasto – it doesn't even make it into the South America Lonely Planet… our plan was to break up the journey – yep, our adversion to long bus journeys lives on – and to visit Cocha Lake, so we could hike in the national forest sanctuary on the Island of La Corota in the middle of the lake, and eat fresh trout – the local speciality 🙂
However, not everything goes quite to plan 🙁 PB got sick 🙁 So although we ended up spending more time than initially planned in Pasto – we didn't actually make it to the lake 🙁
Instead, our time in Pasto was primarily spent in and around our accommodation on the outskirts of town in the 'mechanic workshop' (cheap) end of town! BUT we did get to stroll to the centre to check out the sights and sounds of the city too! Pasto actually had a big bustling centre, with a few plazas and nice churches (I promise I don't just cut and paste the text in the Estamos posts!). It also had some BIG PLASTIC LETTERS that were begging to be in a photo!!!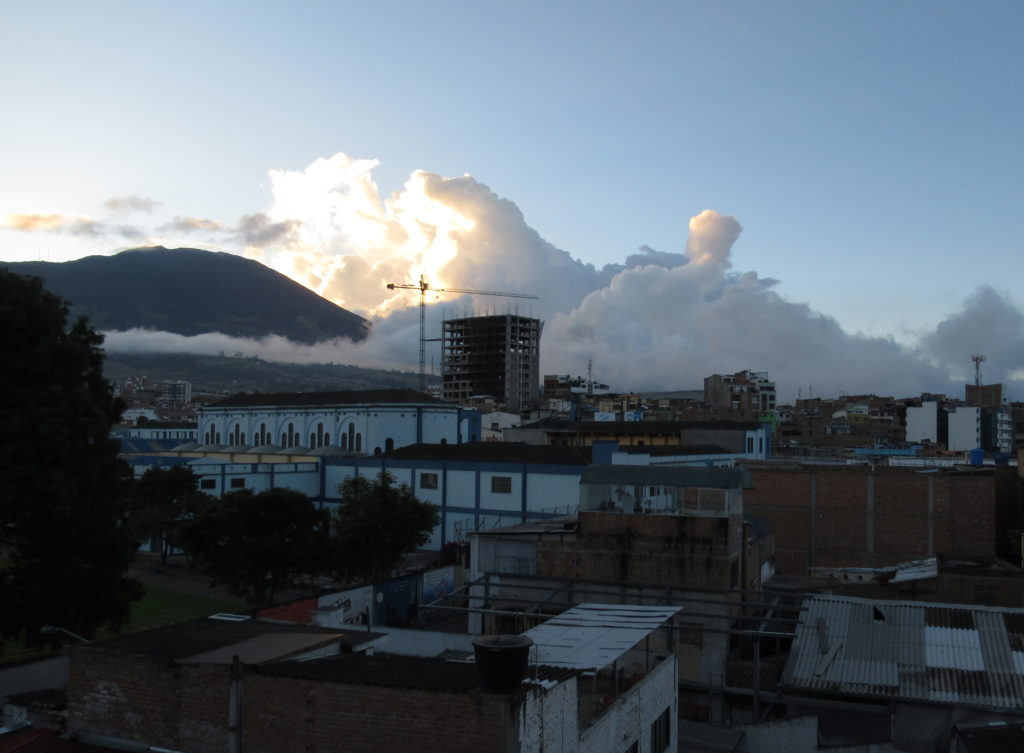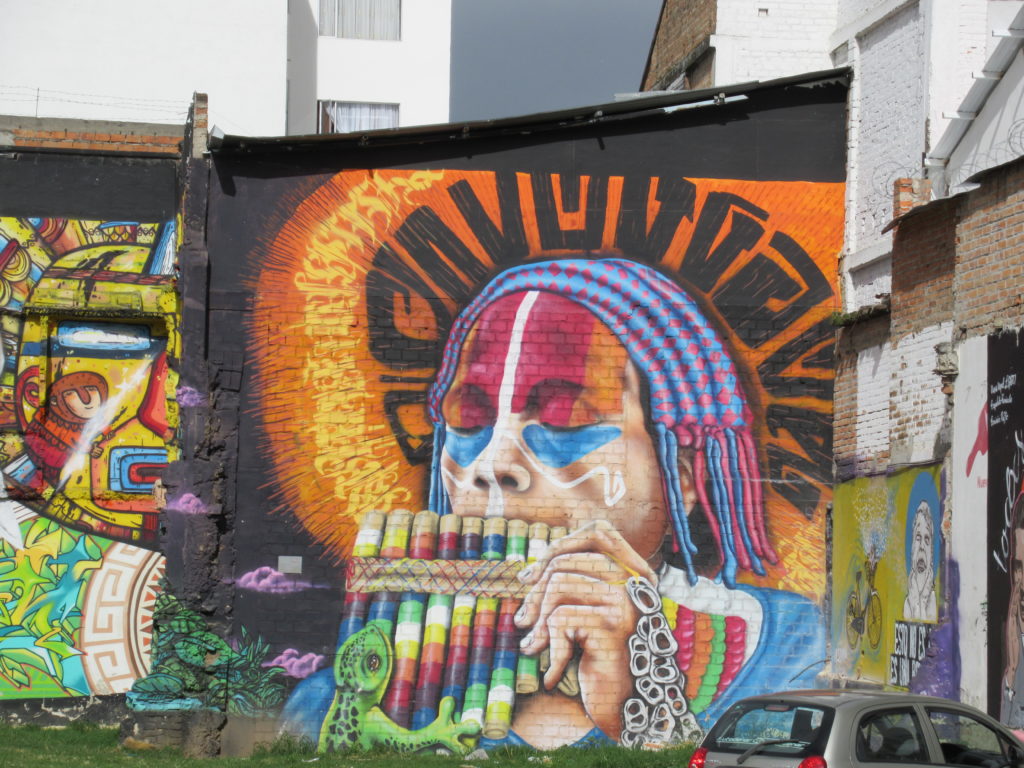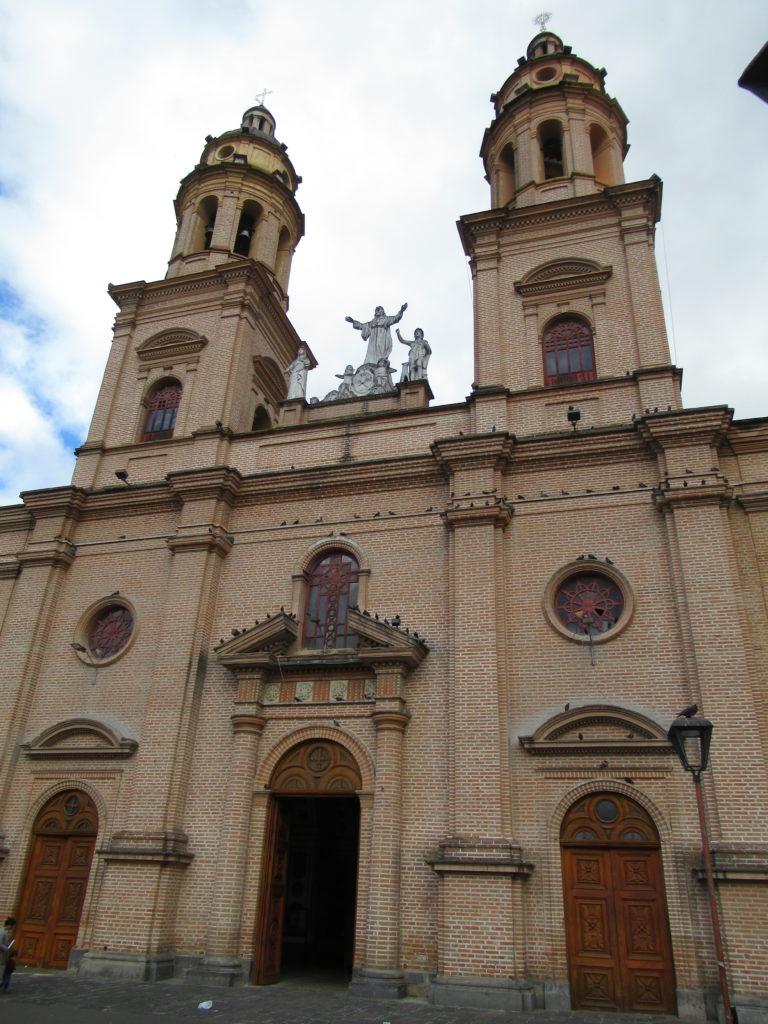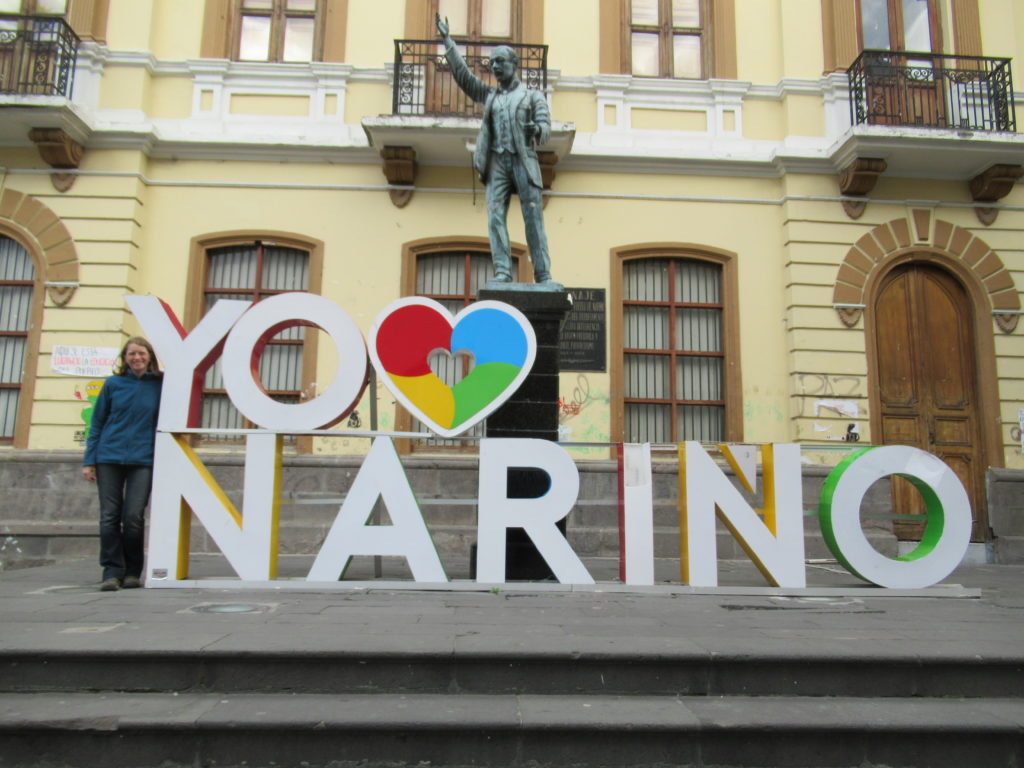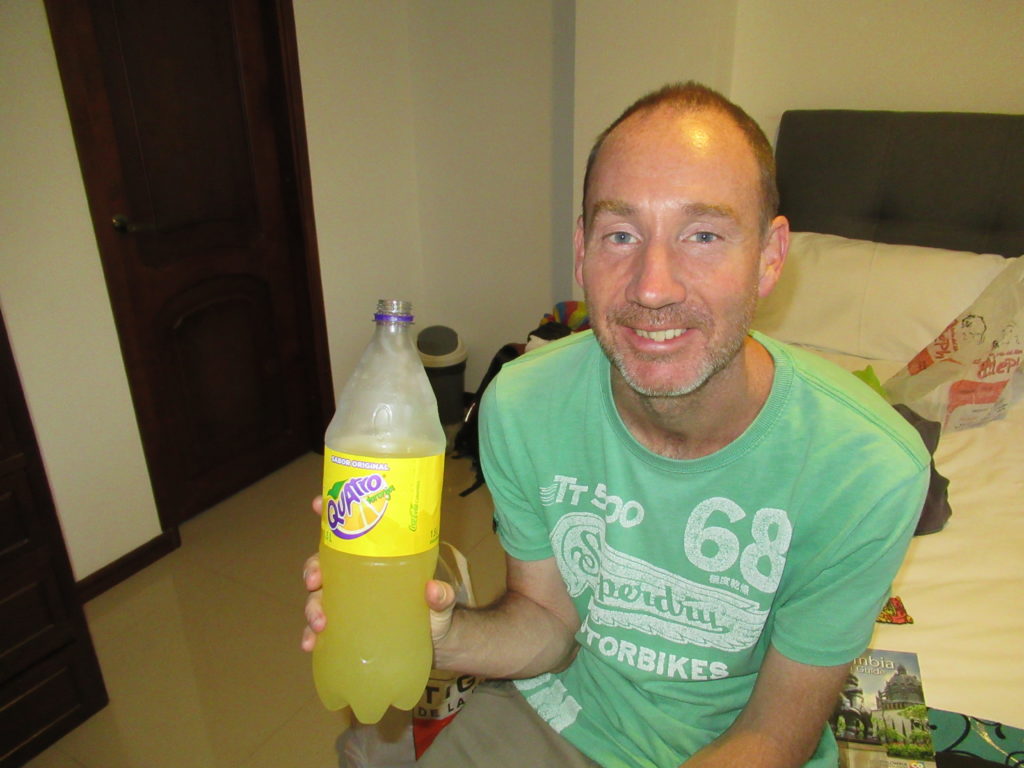 After lingering in Pasto and doing very little – once PB got better it was time for a change of scenery – we continued northwards – next stop Popayán in the Department of Cauca.