Estamos en Puerto Jiménez
Puerto Jiménez was our first stop on the Osa Peninsula – and our reason for going there? Nature and wildlife of course 🙂 🙂 Yep, on the Osa Peninsula you can apparently find over half of all of the species that live in Costa Rica – now, I know there's no guarantee of seeing half of all the species in Costa Rica… BUT the fact that so many species call the Osa Peninsula home, can only be a good thing 🙂
In spite of being the largest town on the Osa Peninsula, Puerto Jiménez really didn't give the impression of being a thriving metropolis… in fact the place had a very rustic backwater kind of feel to it… with dusty unpaved dirt roads and just a few shops and bars/restaurants…. there wasn't even a barbers! Yep, PB would just have to wait to get his hair cut! I'm not sure what the locals do though… nobody's hair seemed to be unruly so maybe there was an 'underground' hairdressers just for locals!?! 😉
We chose to stay on the edge of town in a place called La Chosa del Manglar… and boy are we glad we did! 🙂 What can I say except that it was AWESOME 🙂 The rustic rooms were set in an amazing garden that was perfect for hanging out in – AND seemed to attract wildlife 24/7… then on top of that, they also provided a mean breakfast of gallo pinto – a traditional Costa Rican brekkie that was no less than delicious 🙂
We actually ended up spending FIVE days at La Chosa del Manglar… and although we honestly did leave our accommodation on a daily basis – it was probably more out of necessity than anything else – as they didn't provide lunch or dinner!?!? We happily whiled away hours in the gardens wildlife watching… and in my mind we were pretty content with our sightings by the time we left!!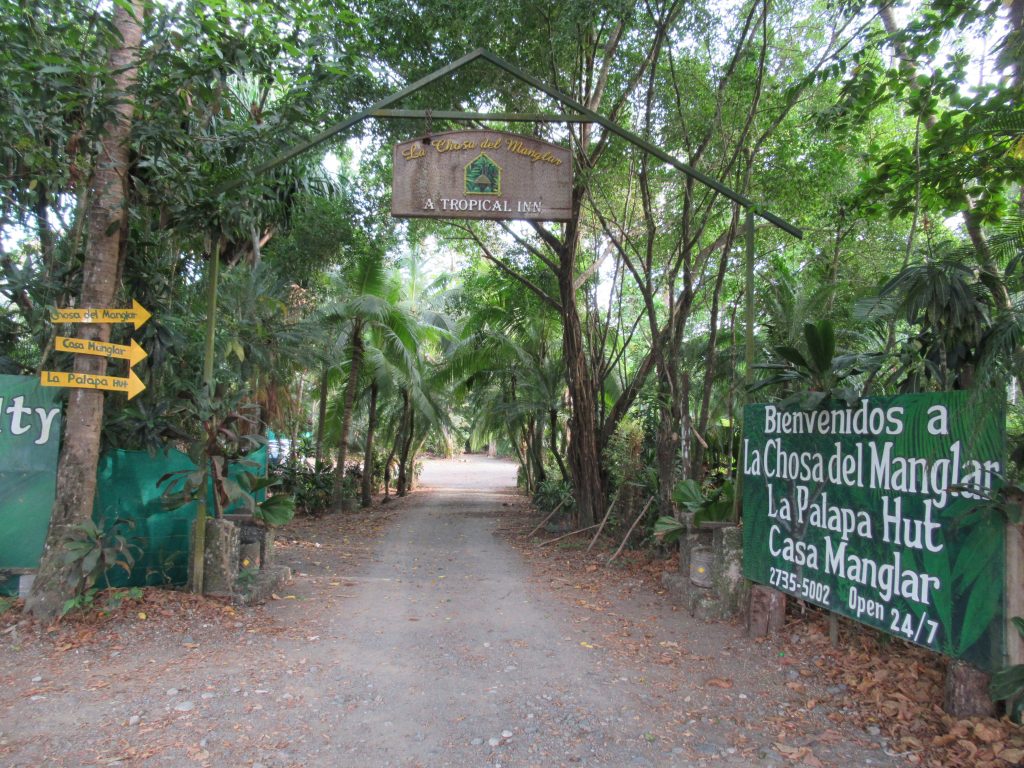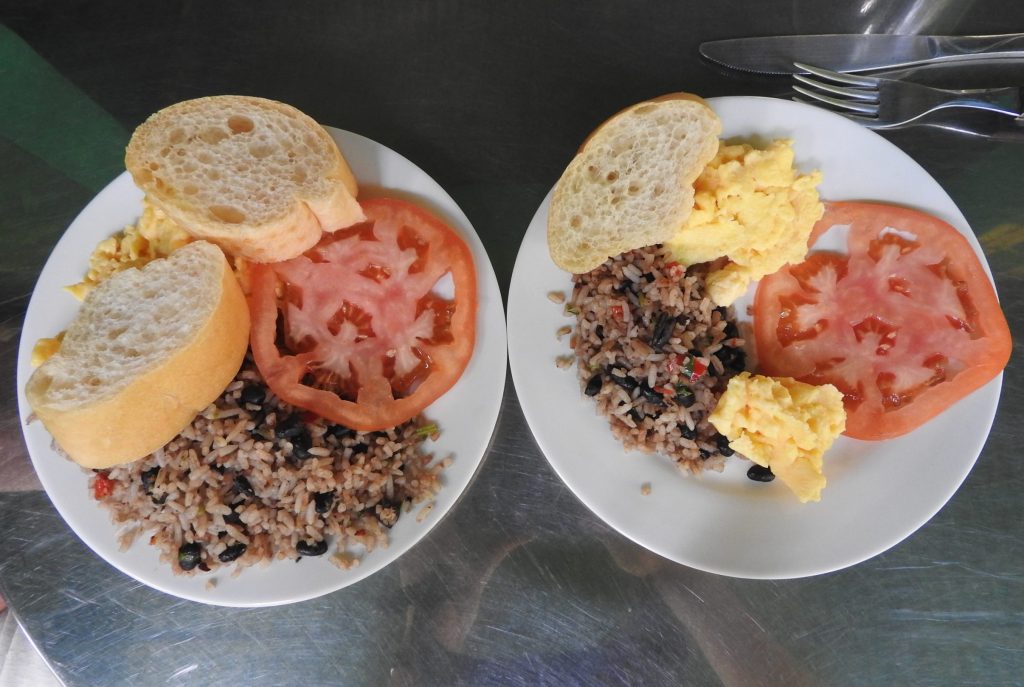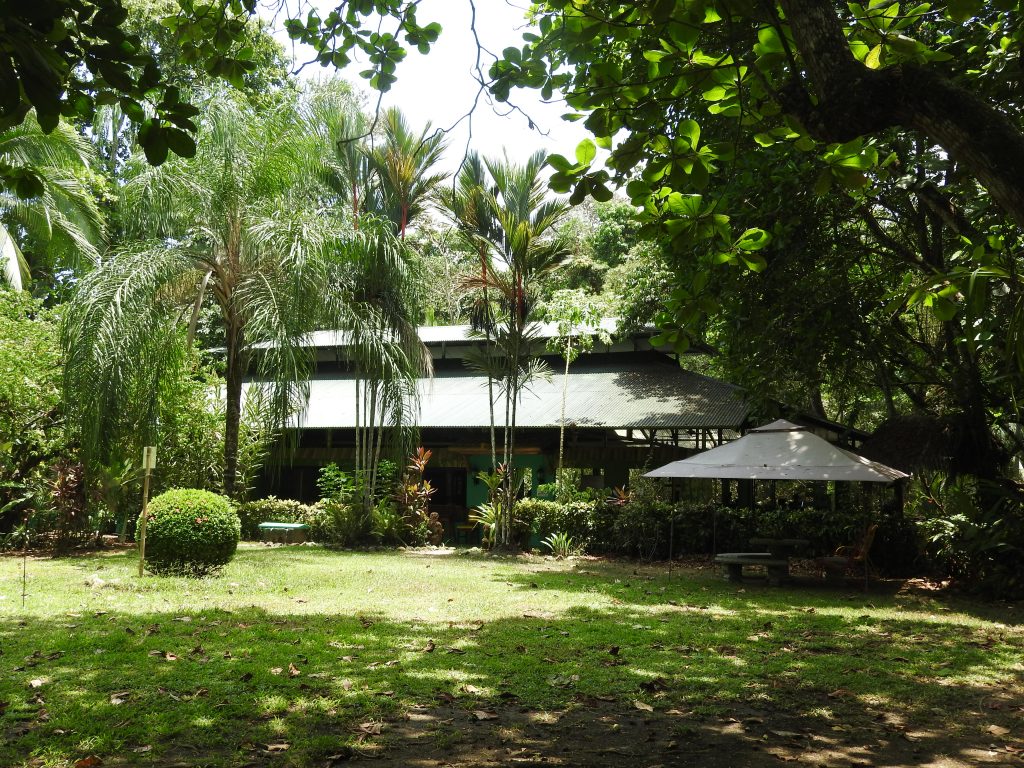 And now for the best bit – the wildlife 🙂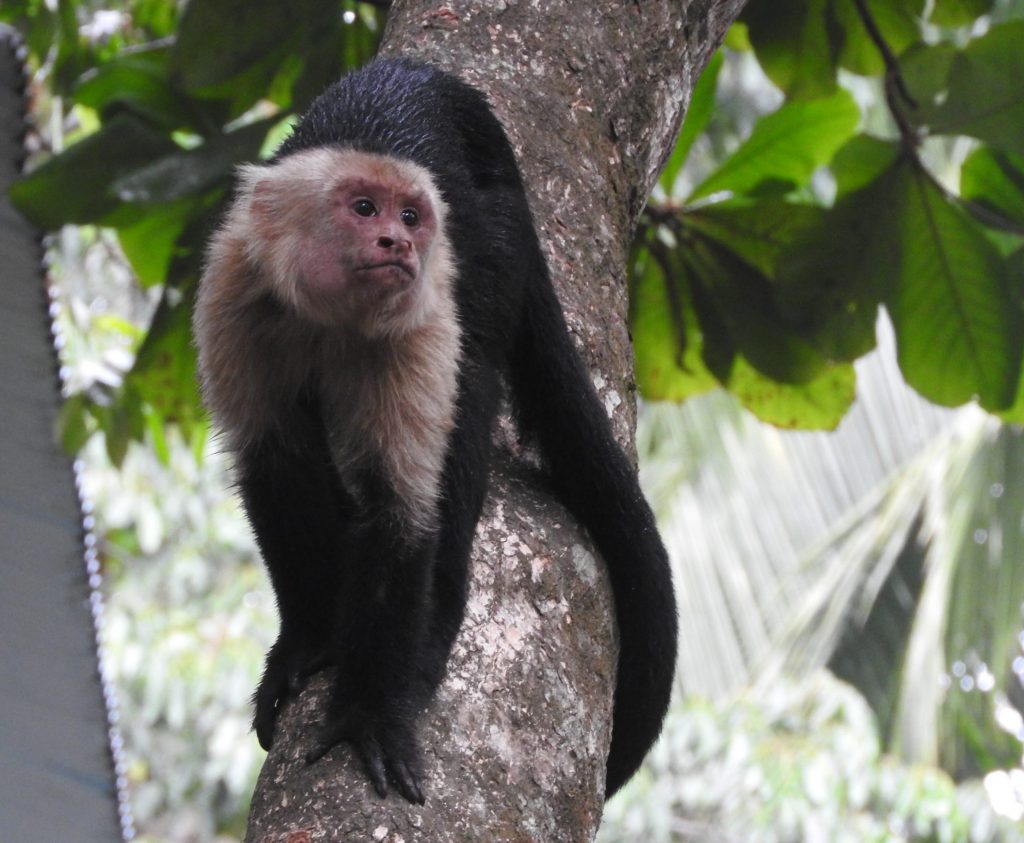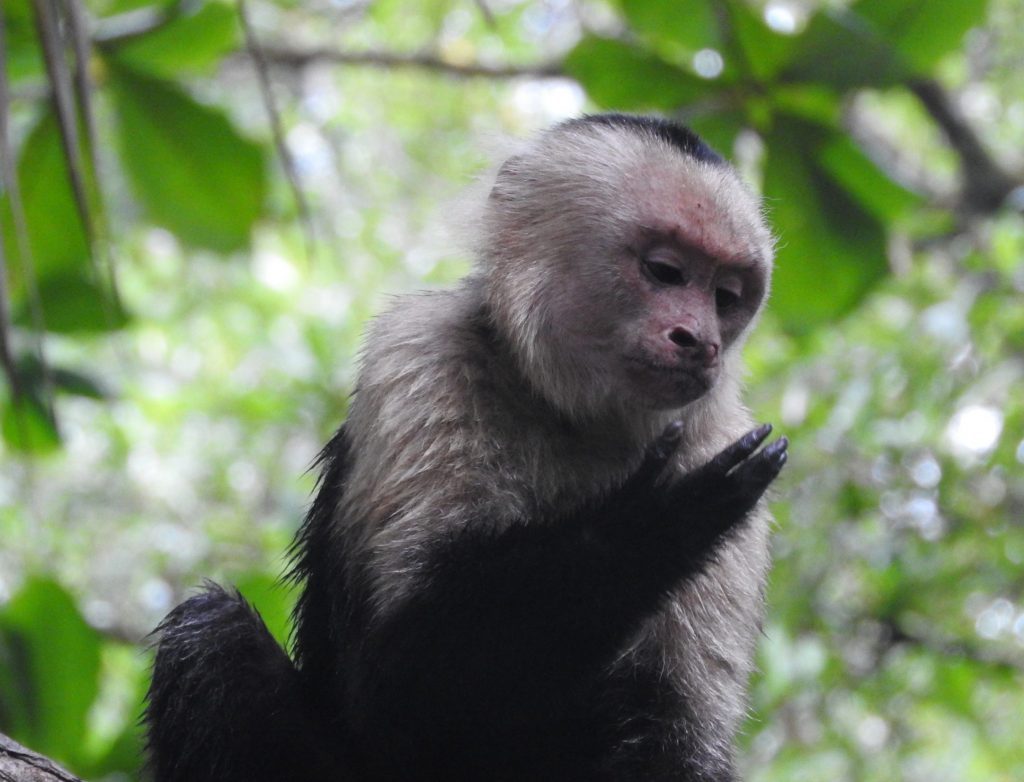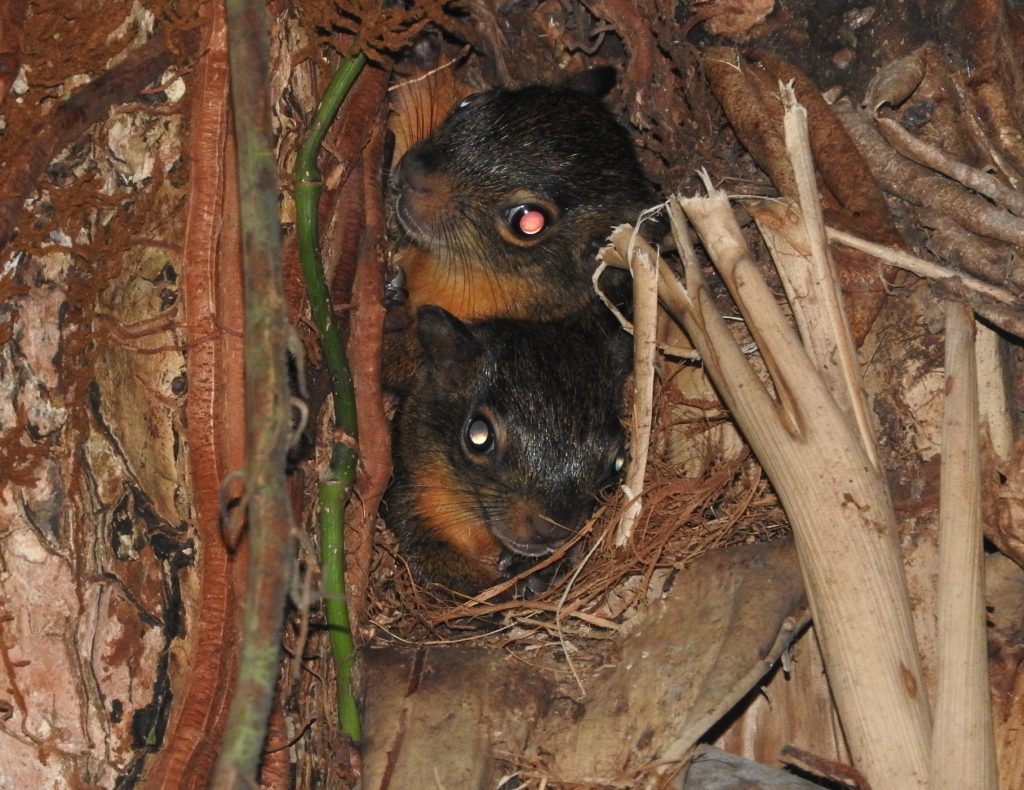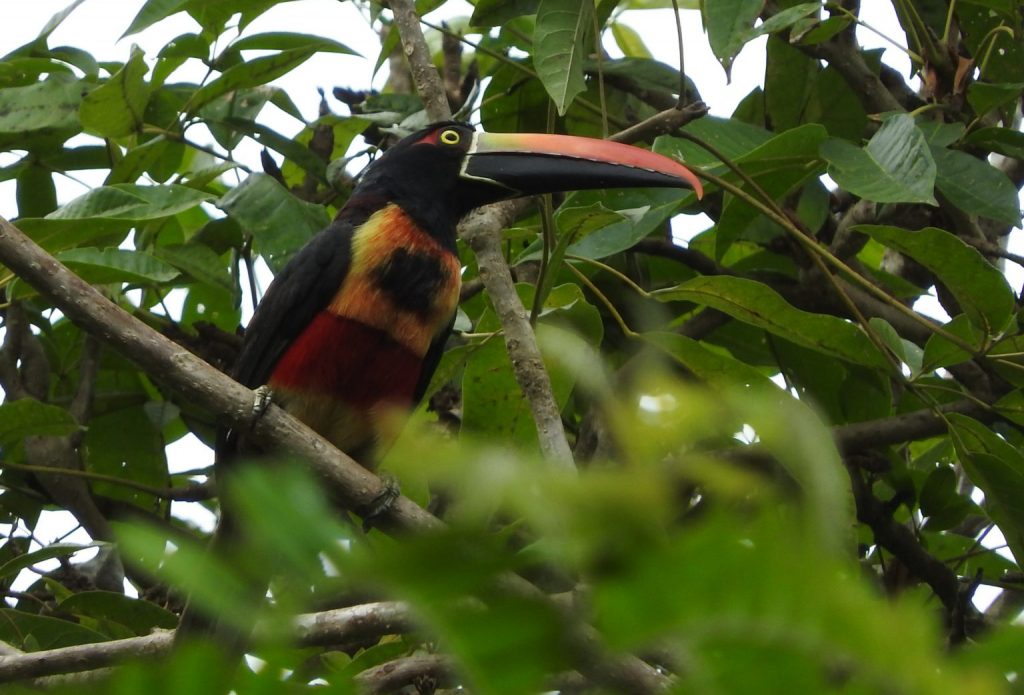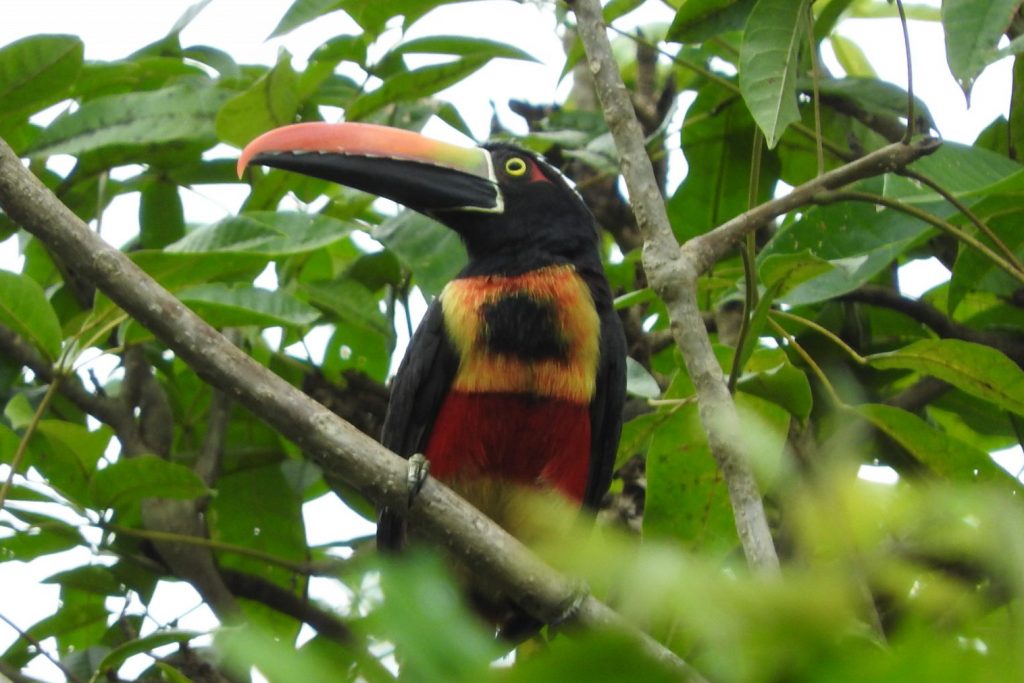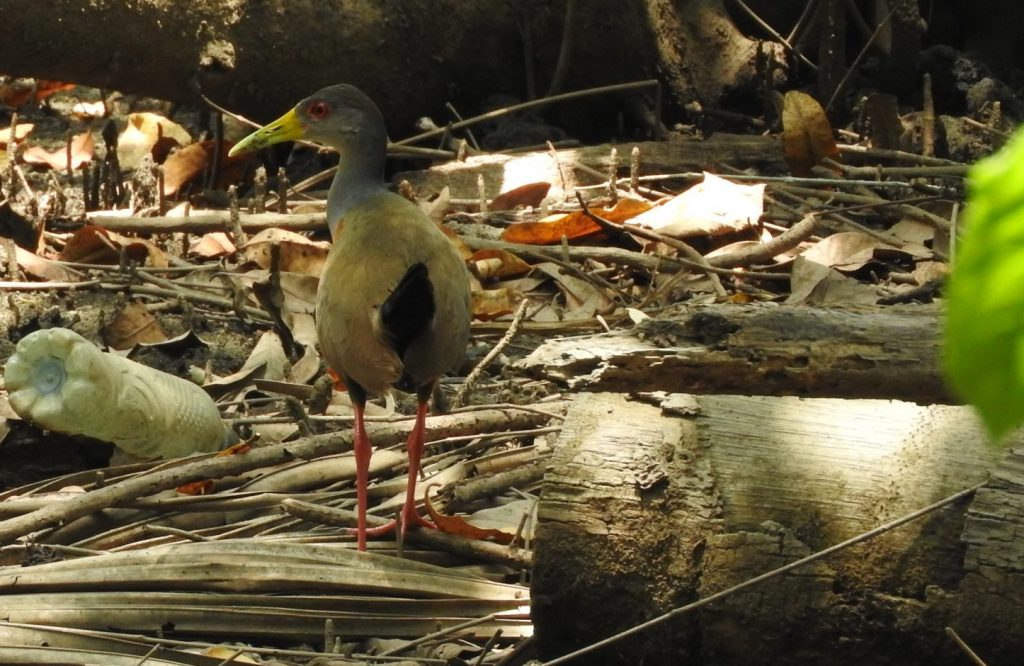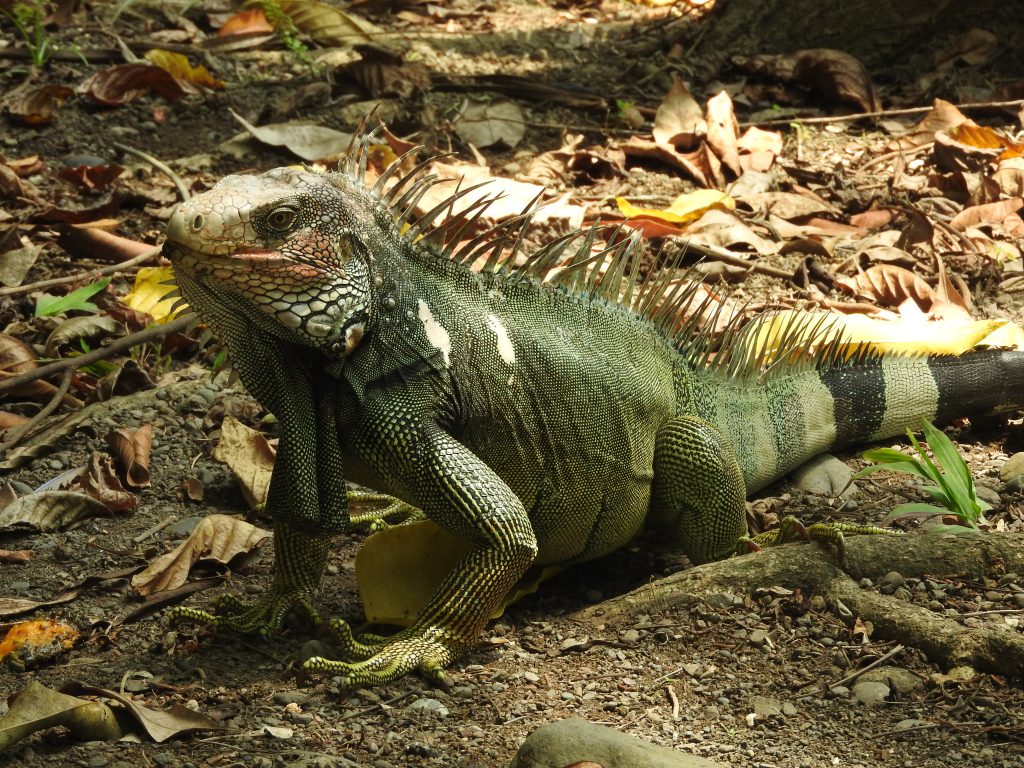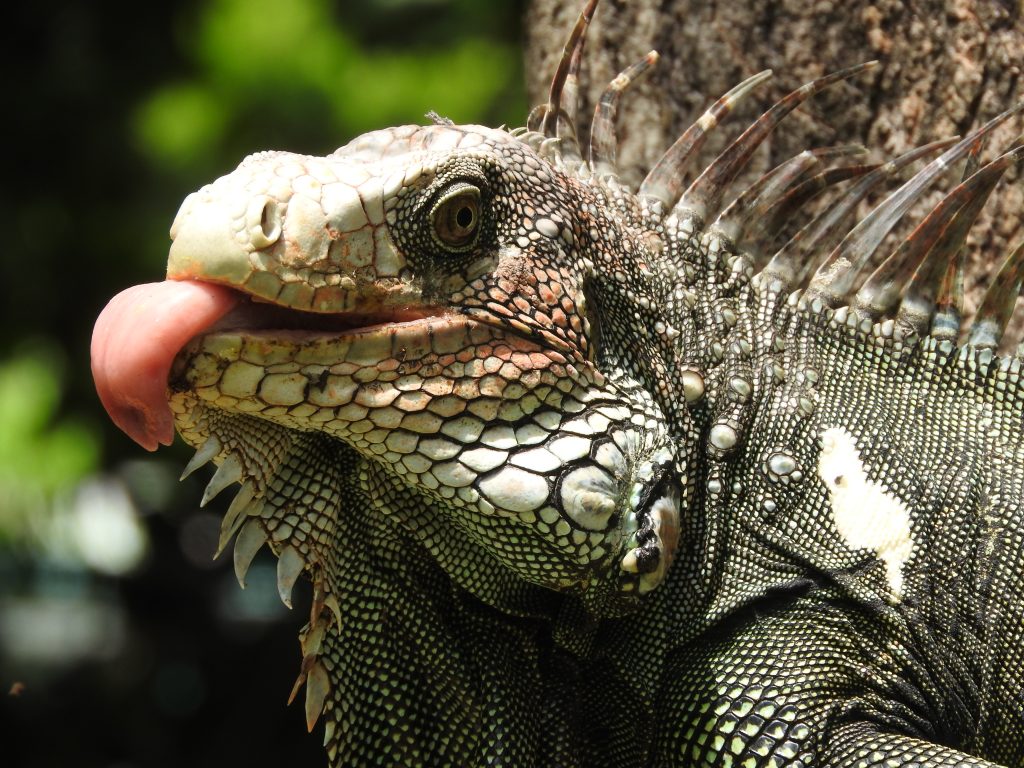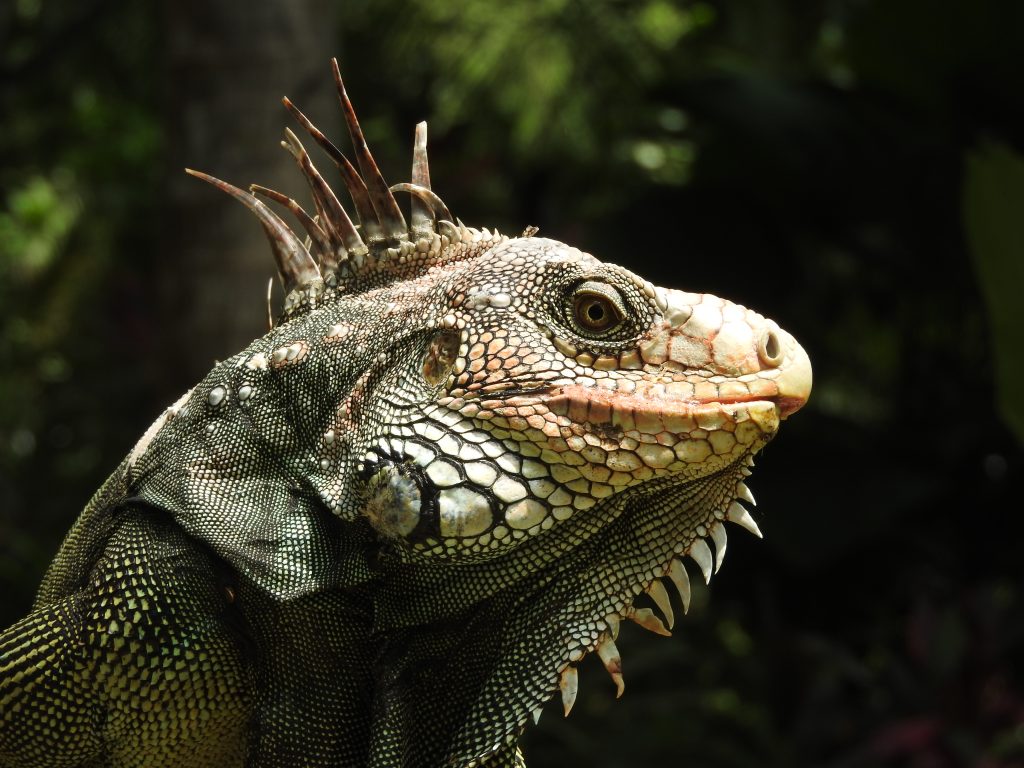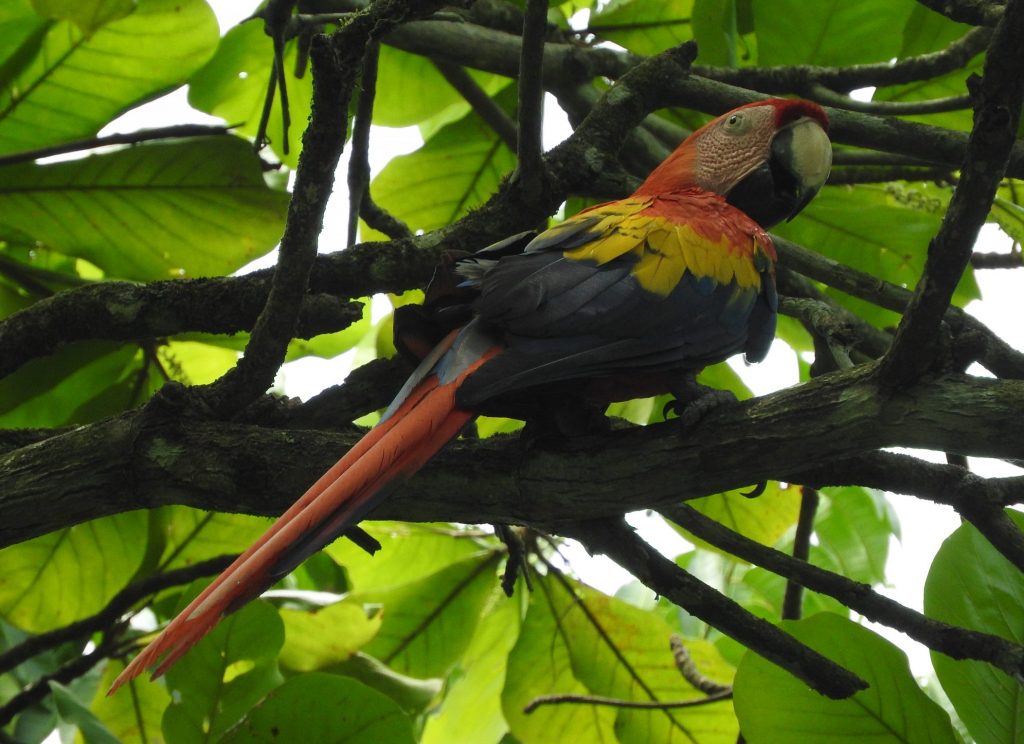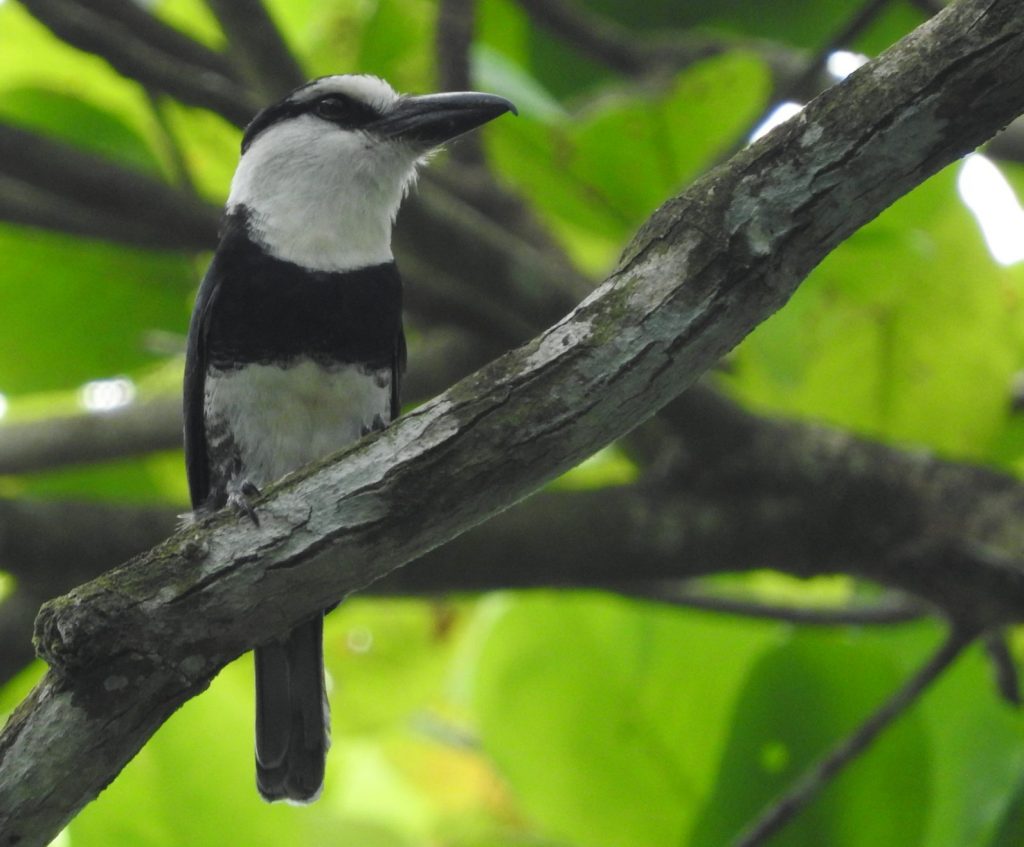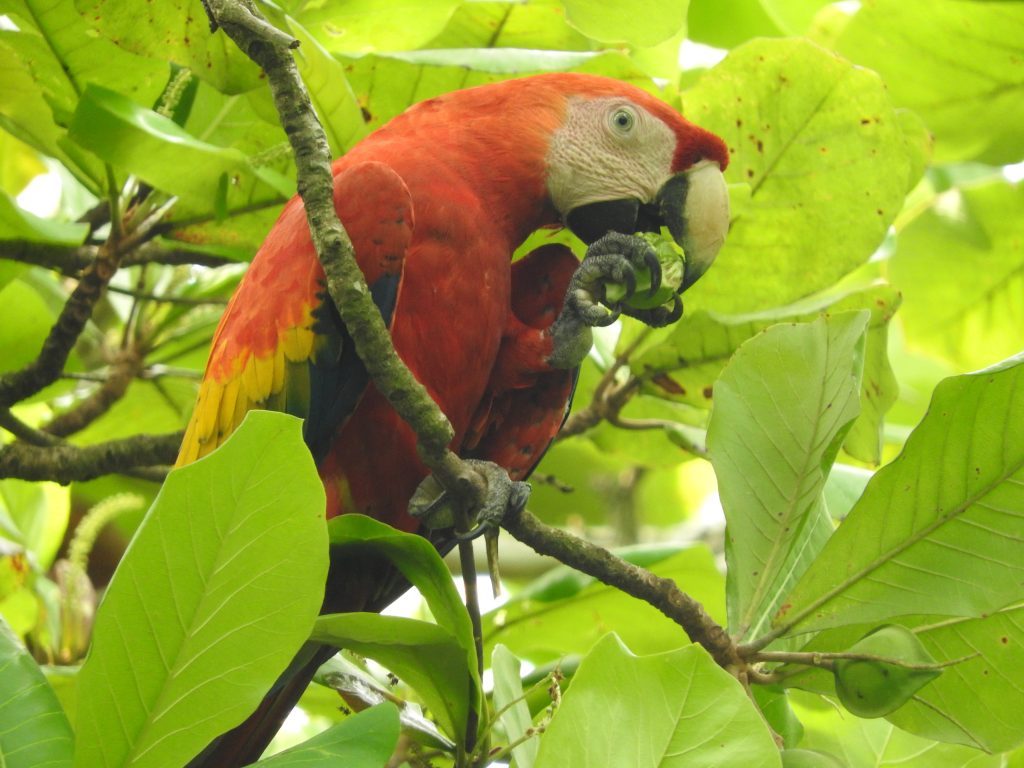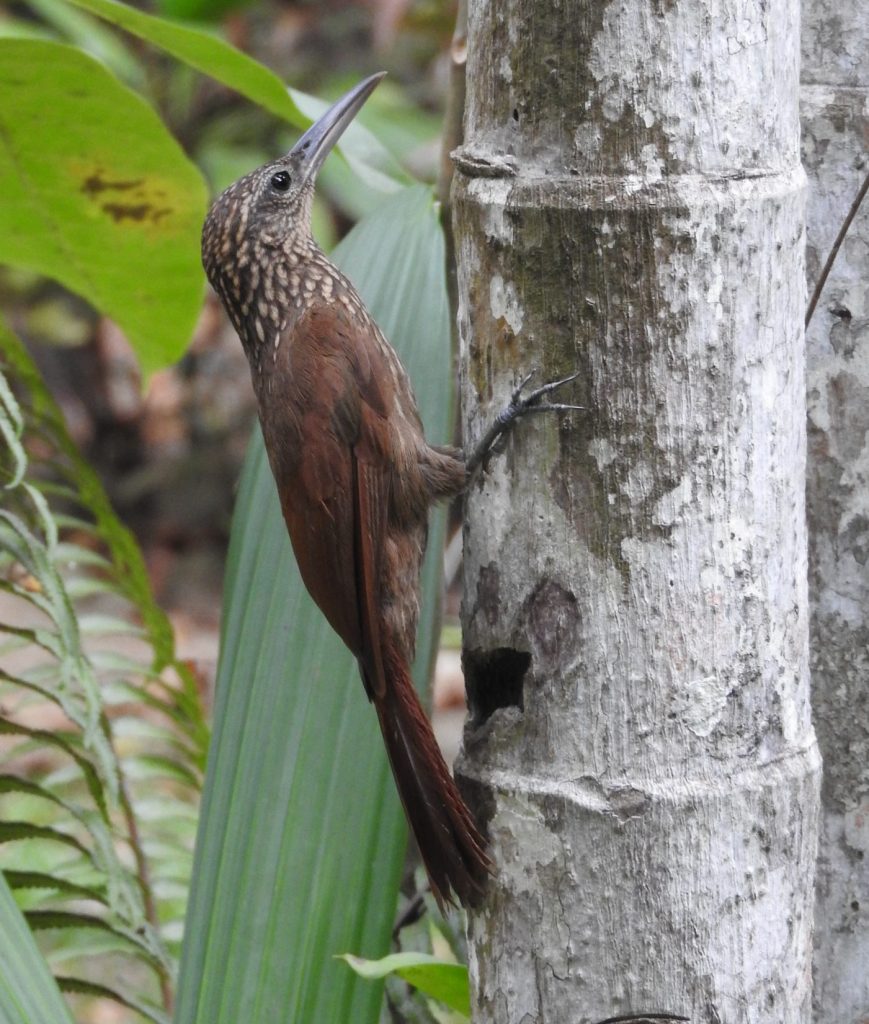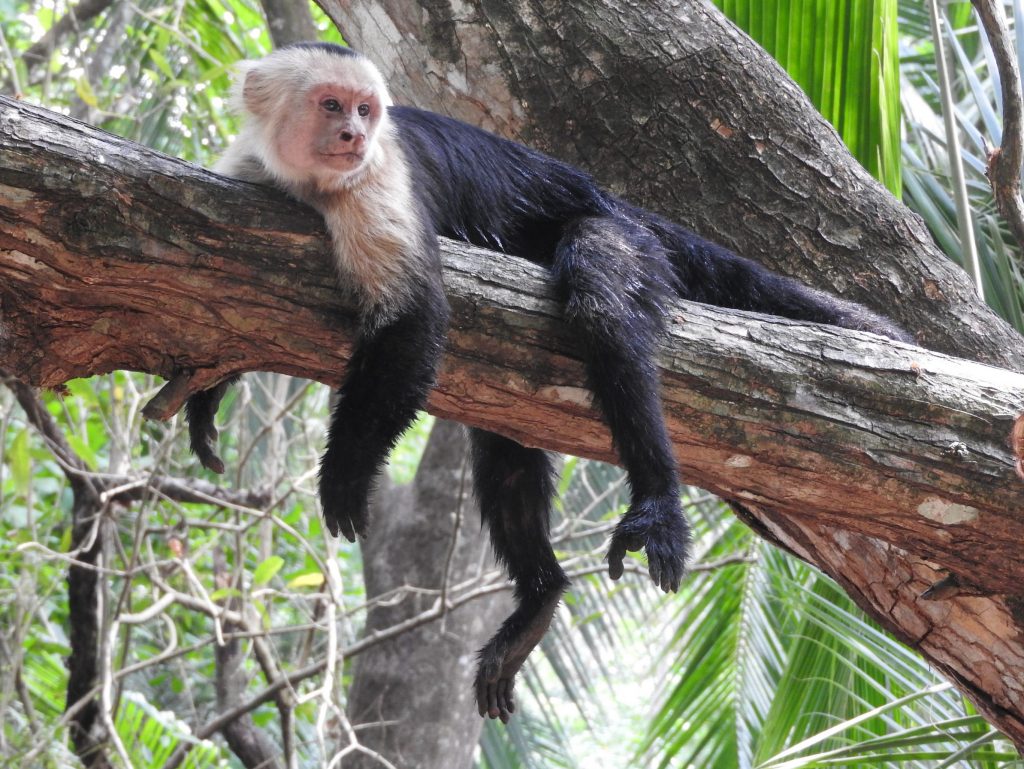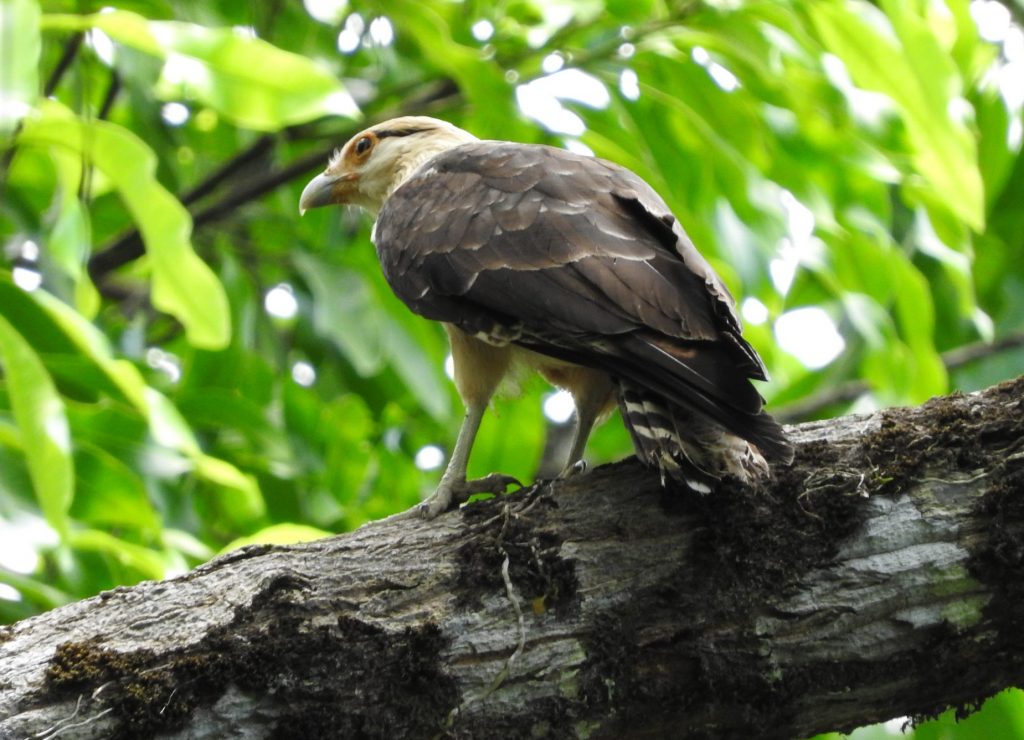 A lot of days we left our wildlife watching spot to eat lunch and grab supplies from the main grocery store in the centre of town… We fell in love with freshly cooked savoury pastries from the supermarket – the best one by far was filled with spicy potato 🙂 Our favourite lunch however was a 'casado' from Soda Nora's – yep, that's right – a 'married' – this seems to be the name that they give to a menú del día in Costa Rica!?!
We also left our accomodation to go for a wildlife spotting loop walk… this walk took us past the airstrip – where small birds liked to hang out – to the waterfront, where on a good day you could see a turtle or two bobbing up and down in the water. Then it was a quick detour to the narrow lane behind the beach as a couple of toucans had decided to nest there! And finally, along the water and back inland along the dusty unpaved roads where a few locals lived.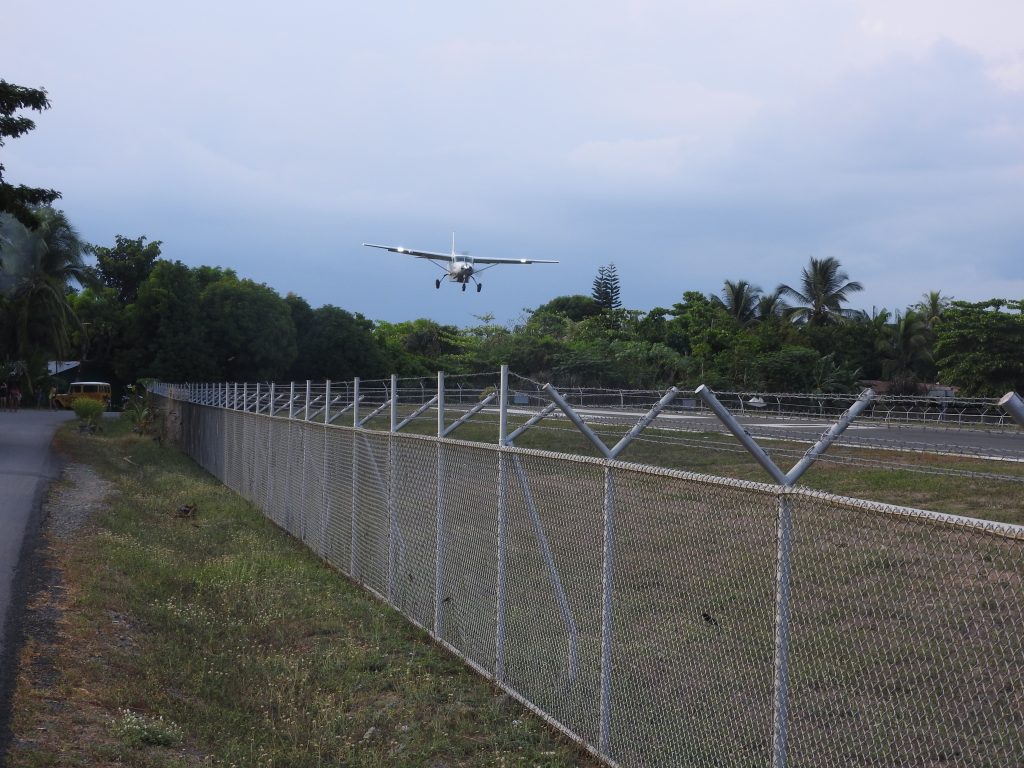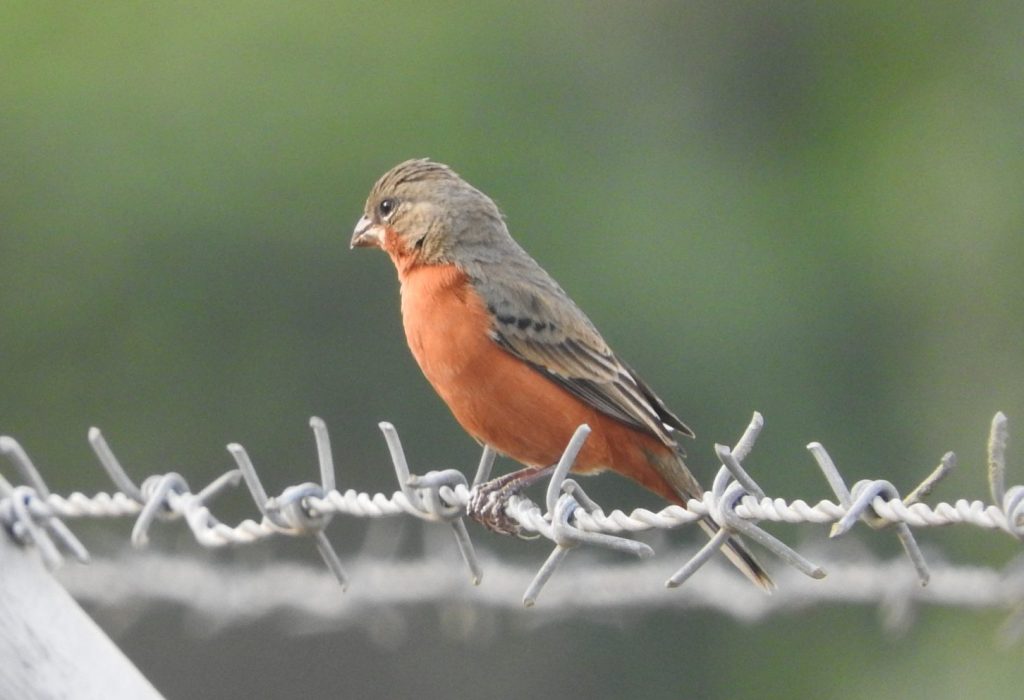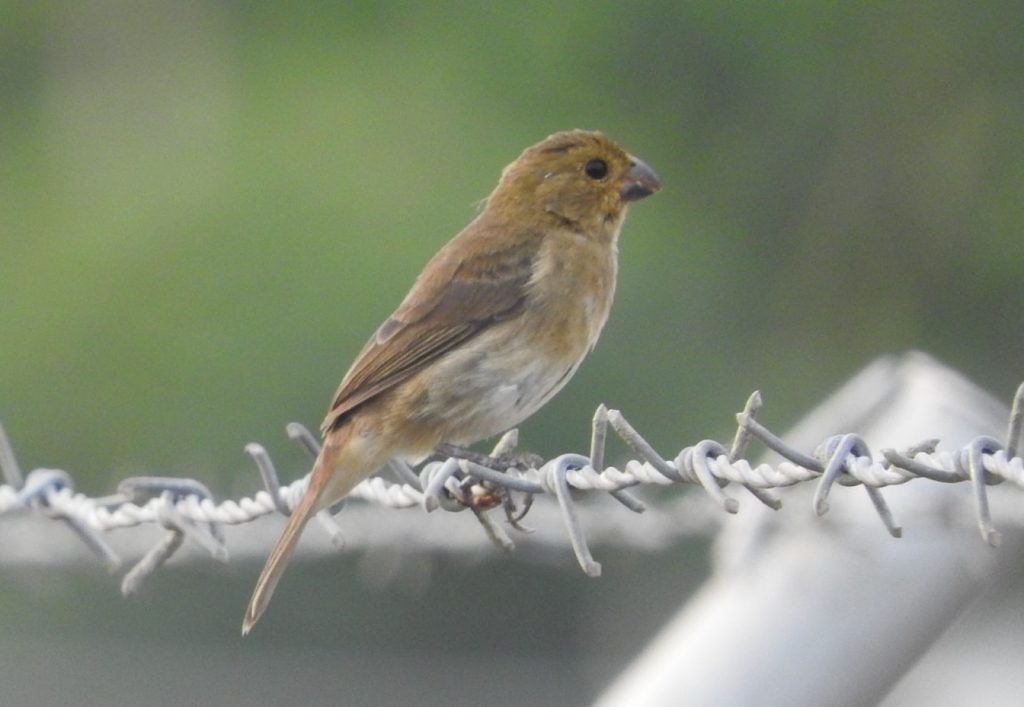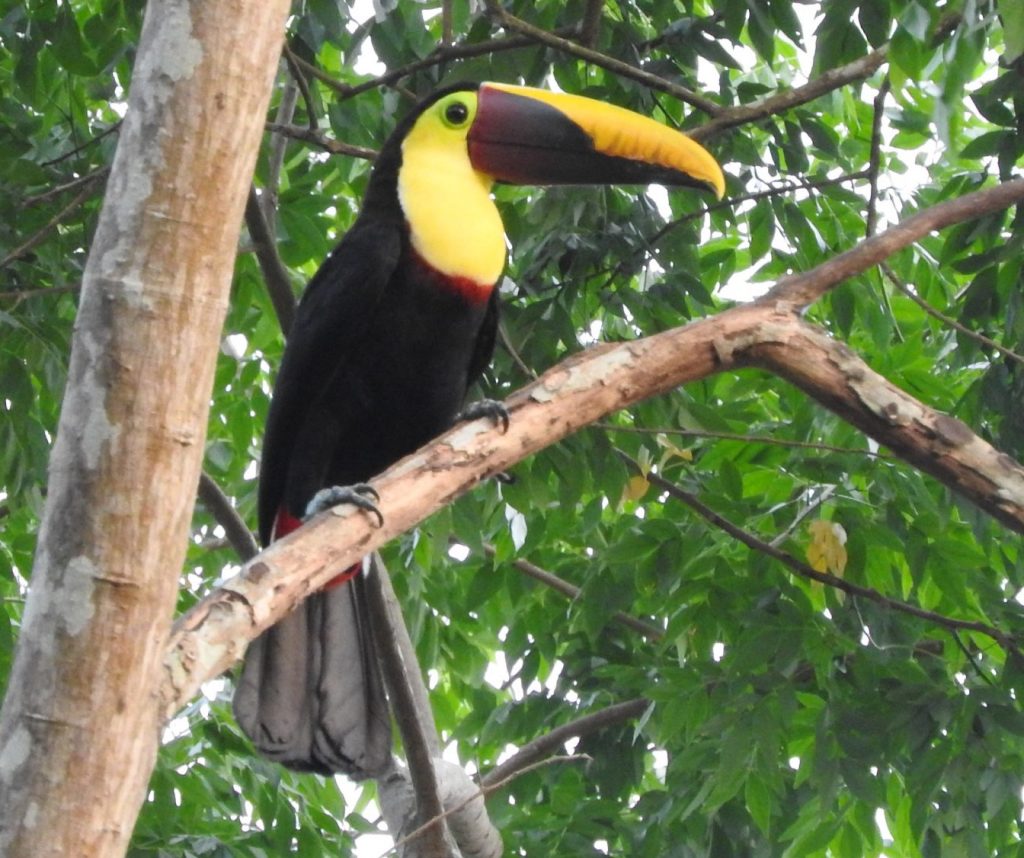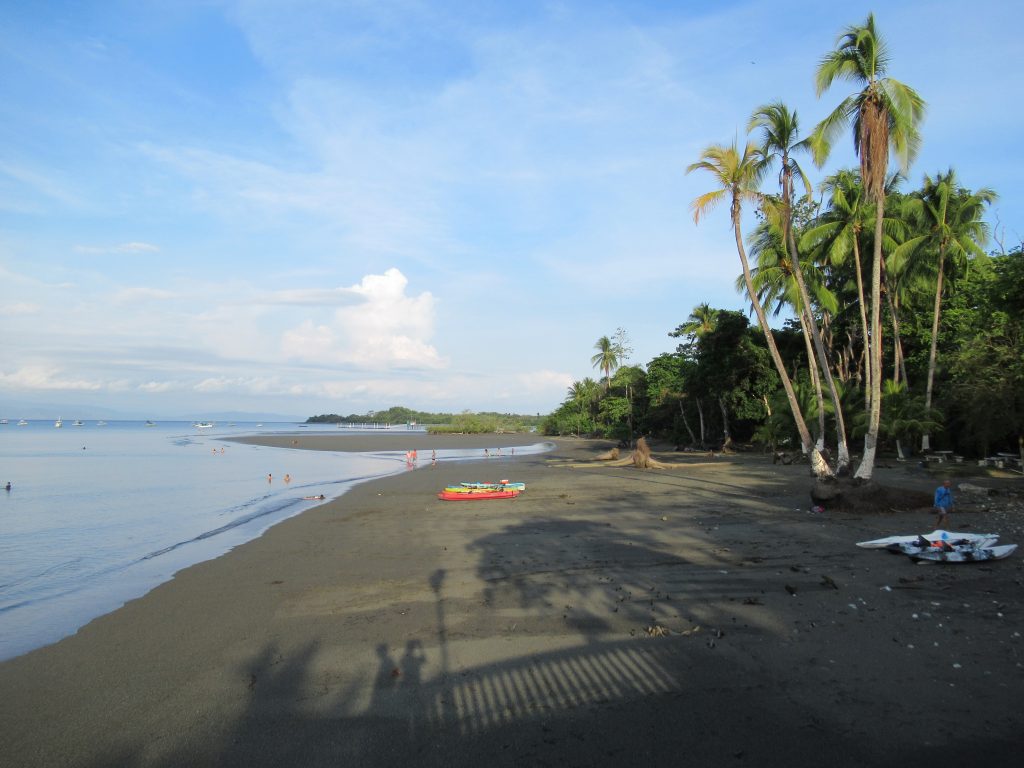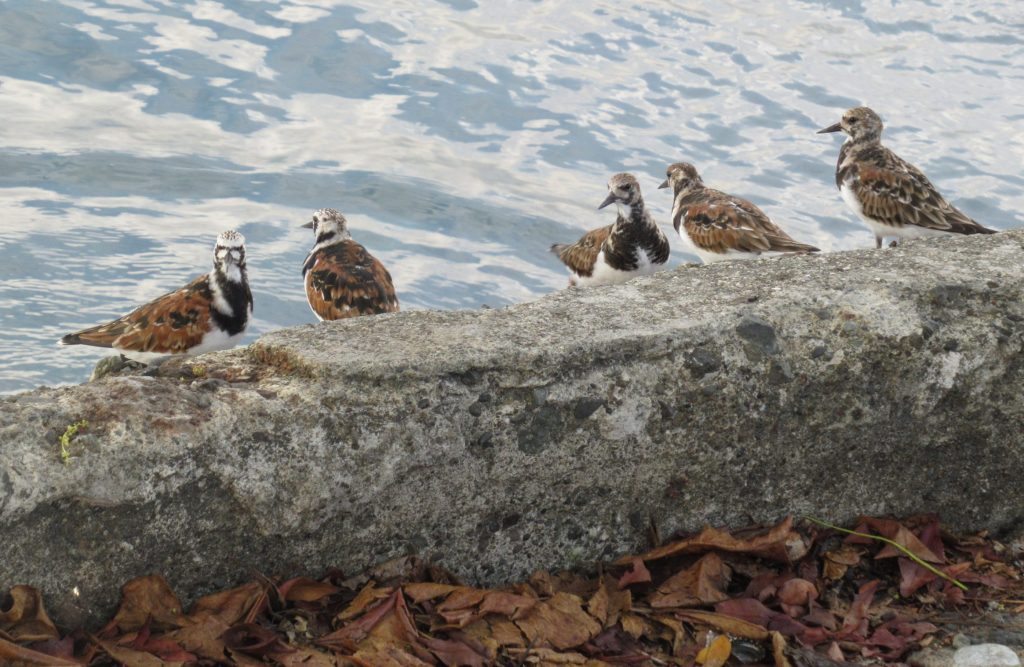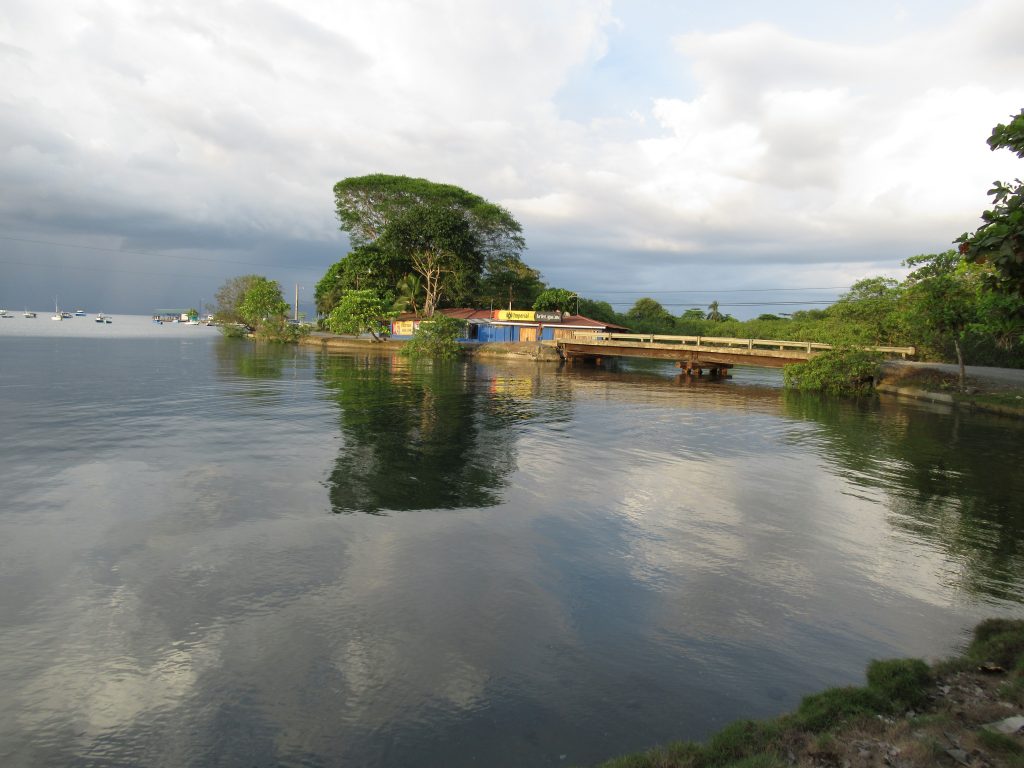 On our last night in Puerto Jiménez we celebrated with an icy cold beer… a great way to end an awesome stay in an awesome place 🙂