Back in mainland Ecuador – after our awesome time in the Galapagos – we headed to  Puerto López…
Puerto López was the perfect post-Galapagos spot, and also a great choice to spend Christmas Day 2018! 🙂
We didn't actually get up to much while we were in Puerto López… not because we're lazy… or needed time to recover from our action-packed time in the Galapagos… or anything like that 😉 But, being a small fishing town on the Ecuadorian coast, there wasn't actually a lot to do apart from hang out… we did manage a trip to the nearby Machalilla National Park… but more about that in a different post later…
We actually spent most of our time in Puerto López in our airbnb… or – more accurately – on the balcony of our airbnb!!!! With 'water glimpses' and views of the dusty backstreets of Puerto López it was very tranquilo… there were also hammocks… no need to head back inside to get horizontal and snooze on Christmas Day 🙂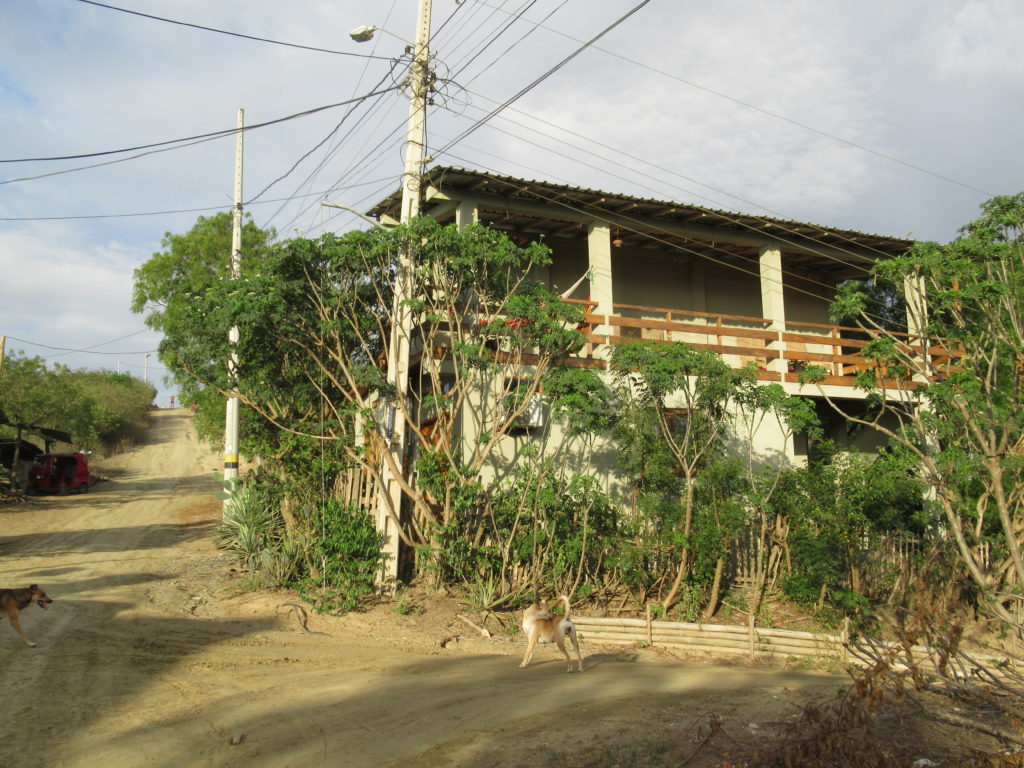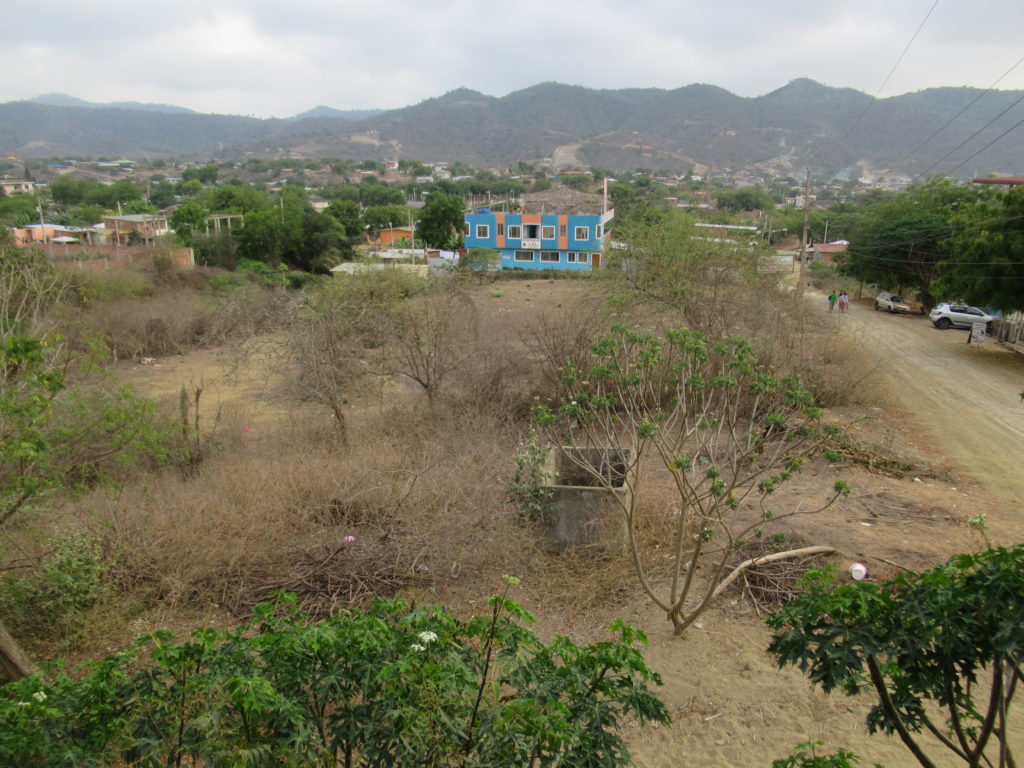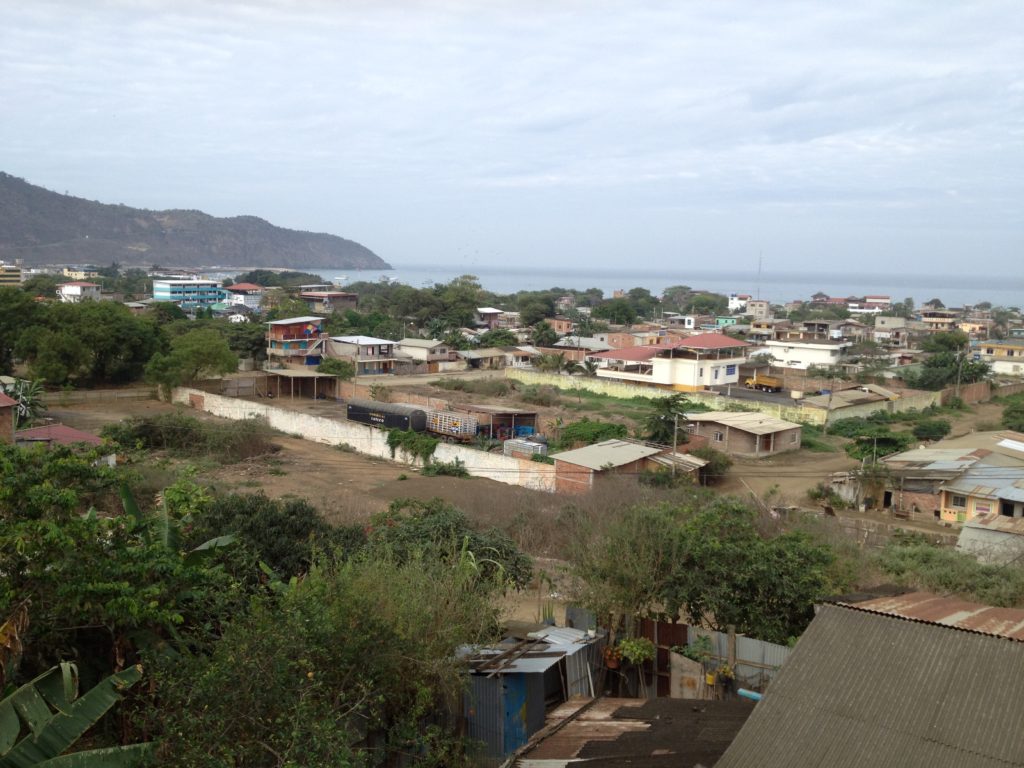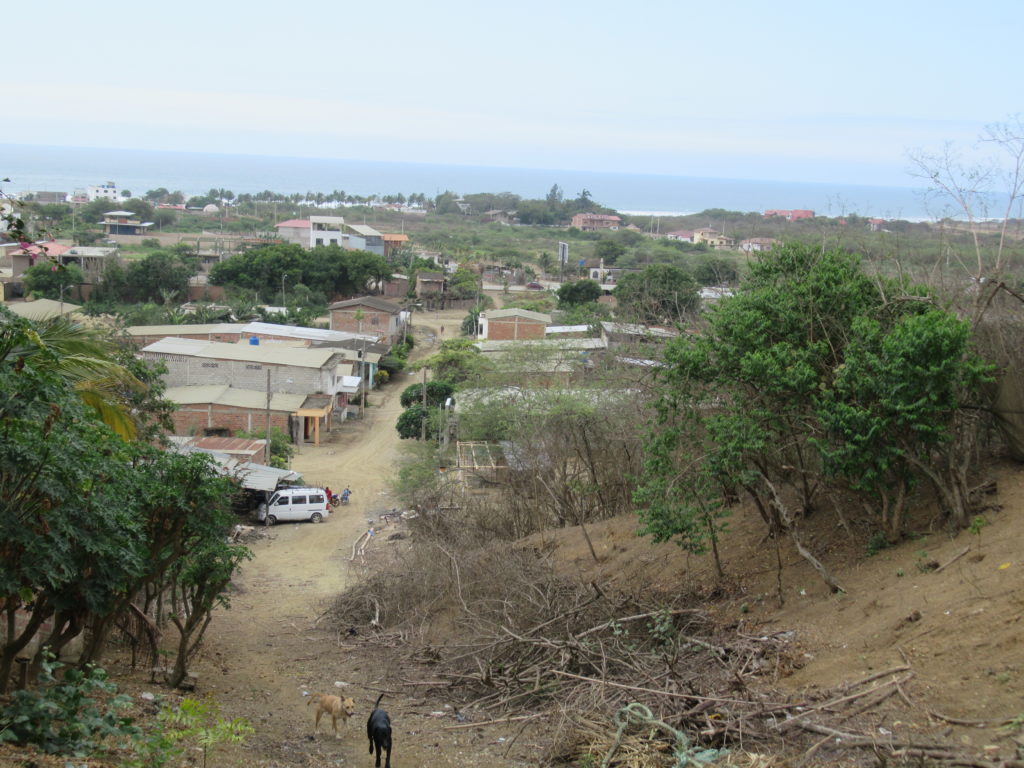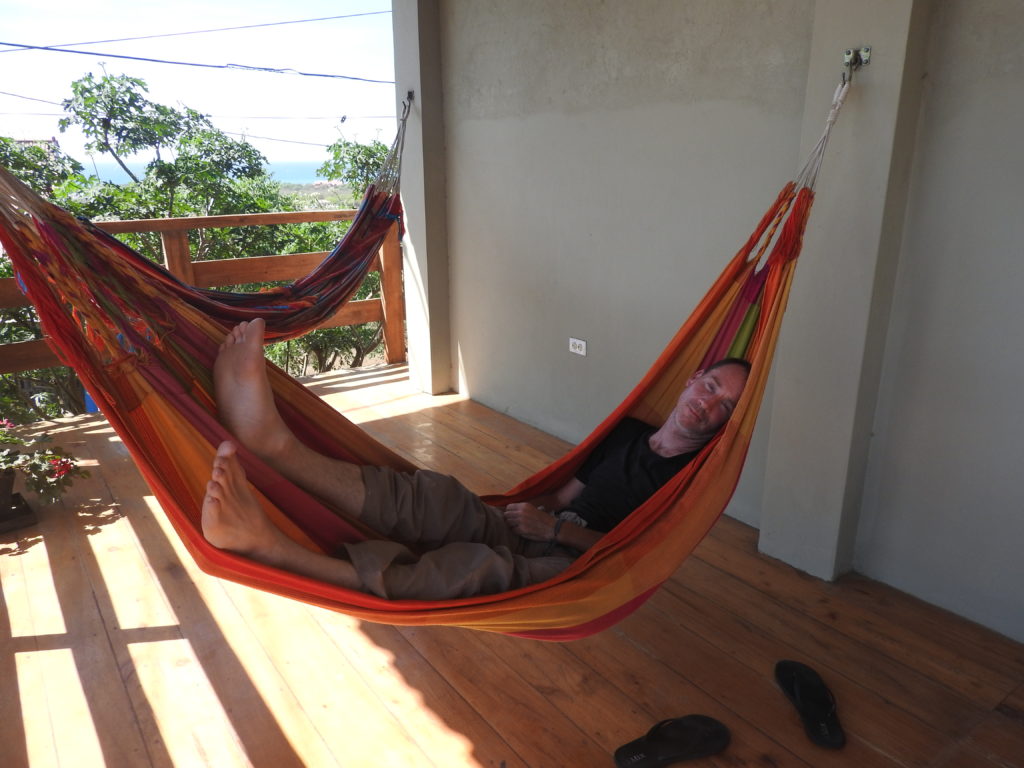 And then there were the birds… at first I was a bit put off by the bit of wasteland in front of our place… but it turned out to be the best thing ever… birds loved it 🙂 And I loved watching them 🙂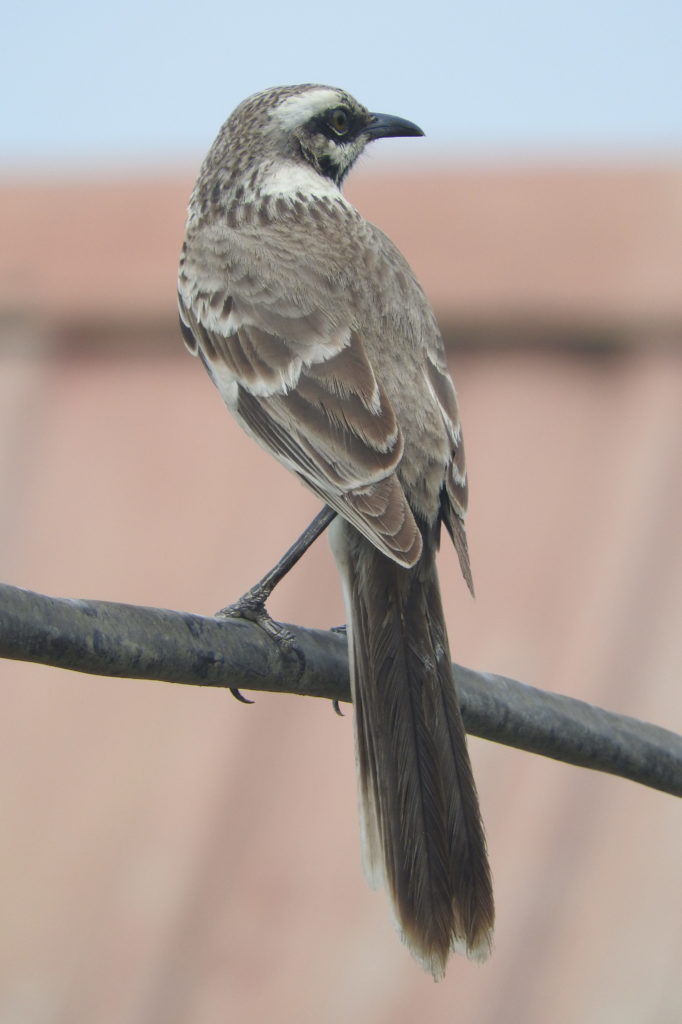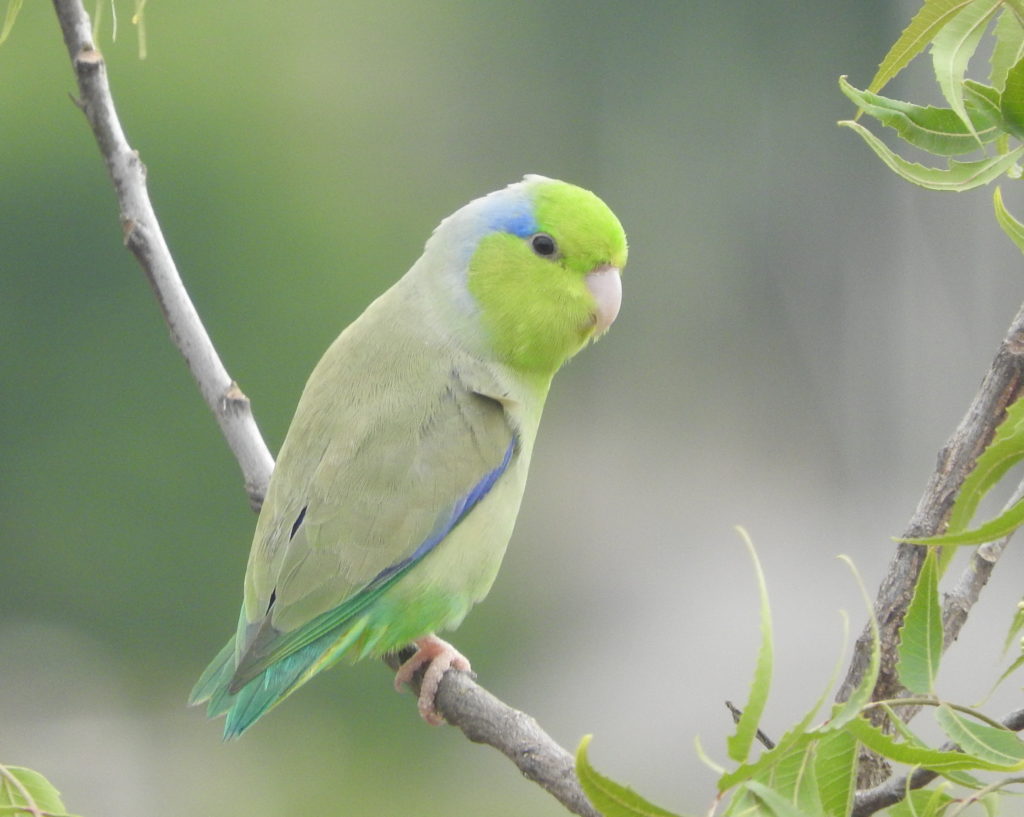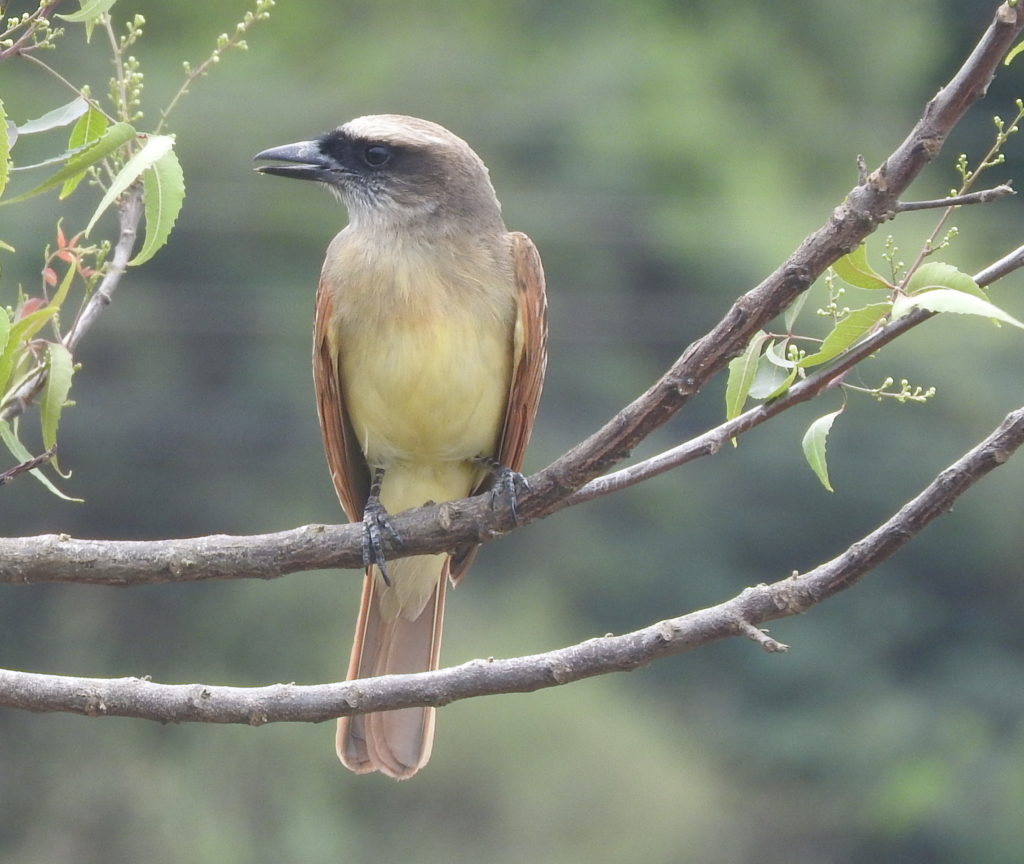 Of course, we didn't spend all of our time on the balcony – just most of it!!! We made sure we checked out the sights and sounds of Puerto López while we were there.
The main area – as with any beachside town – is the waterfront… the waterfront of Puerto López is divided into three sections –
The first area is the 'working area' with the fishmarket and heaps of fishing boats. This is where there's a pier for a stroll, and a LOT of birds… we liked this area, as it had quite a bit of character 🙂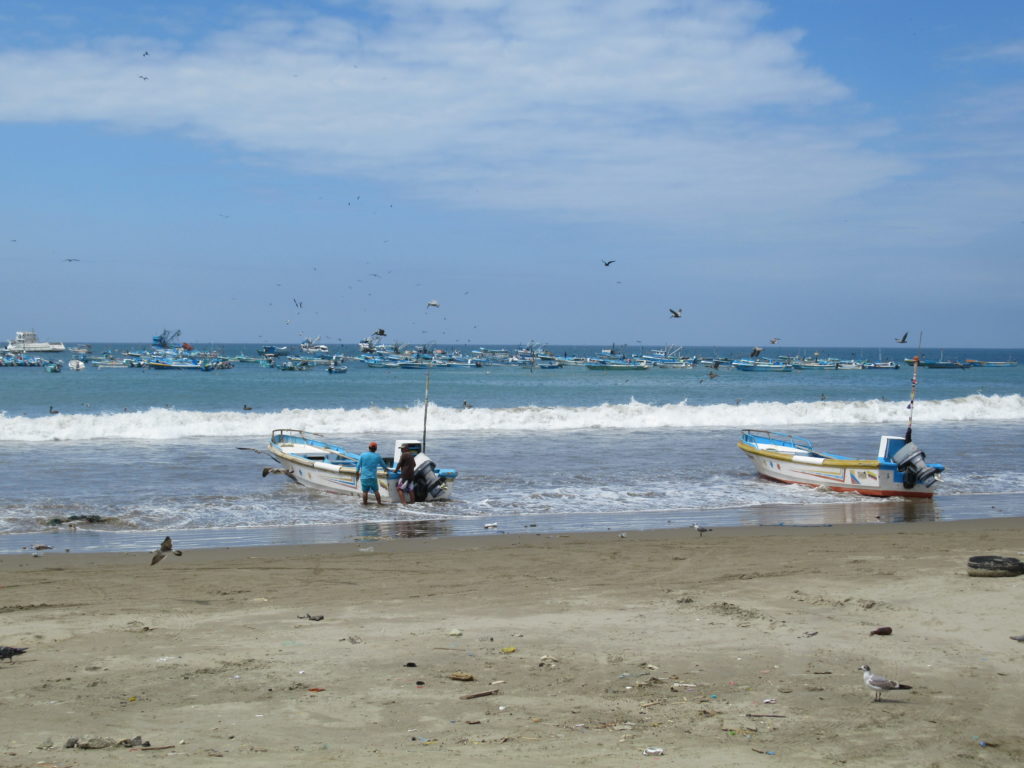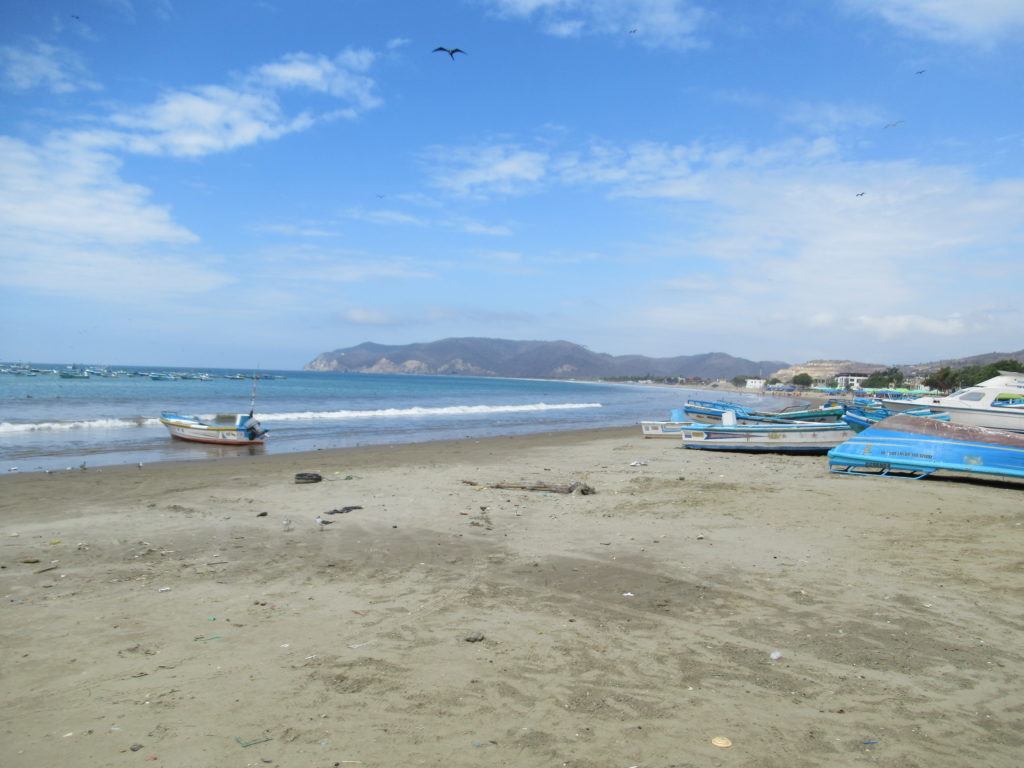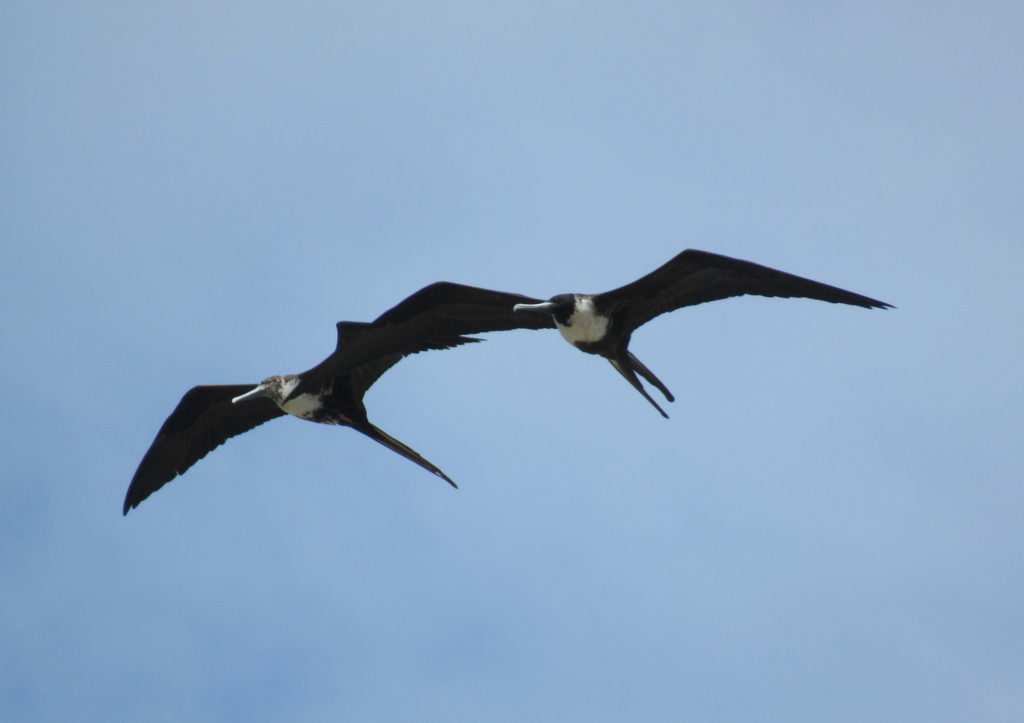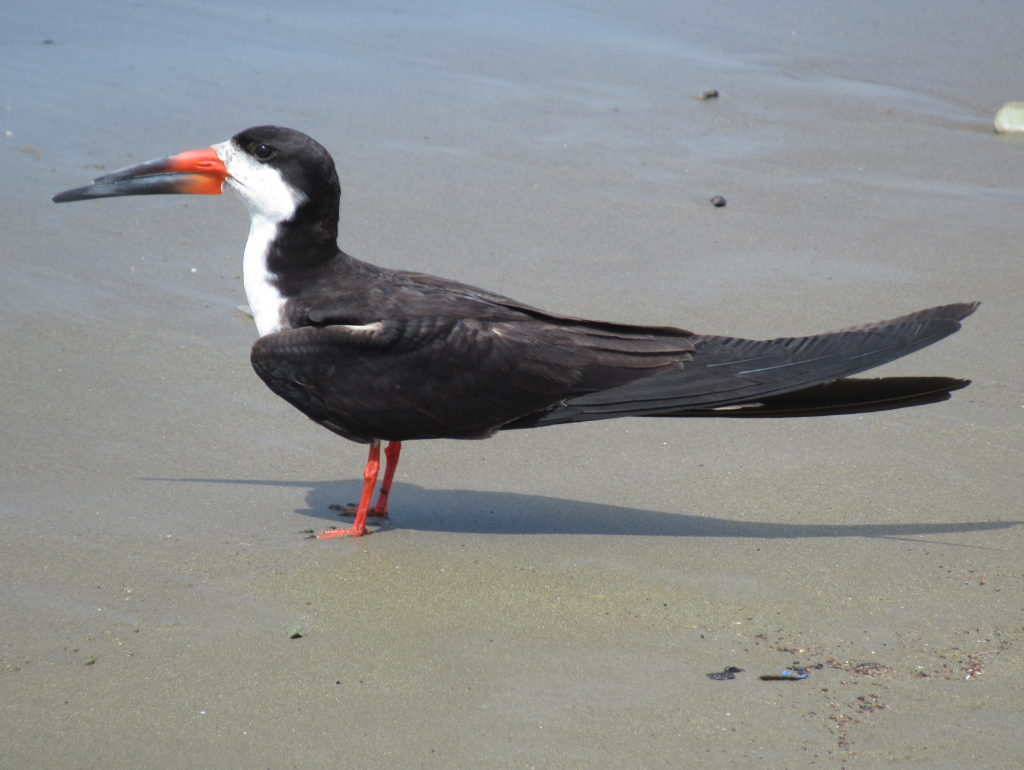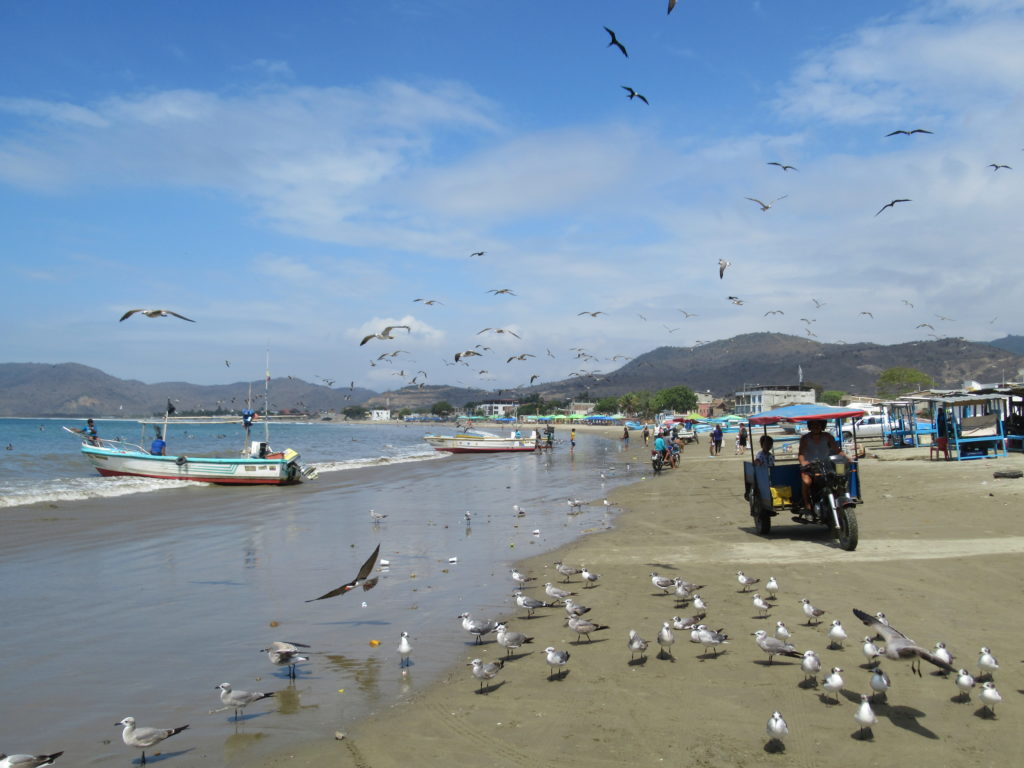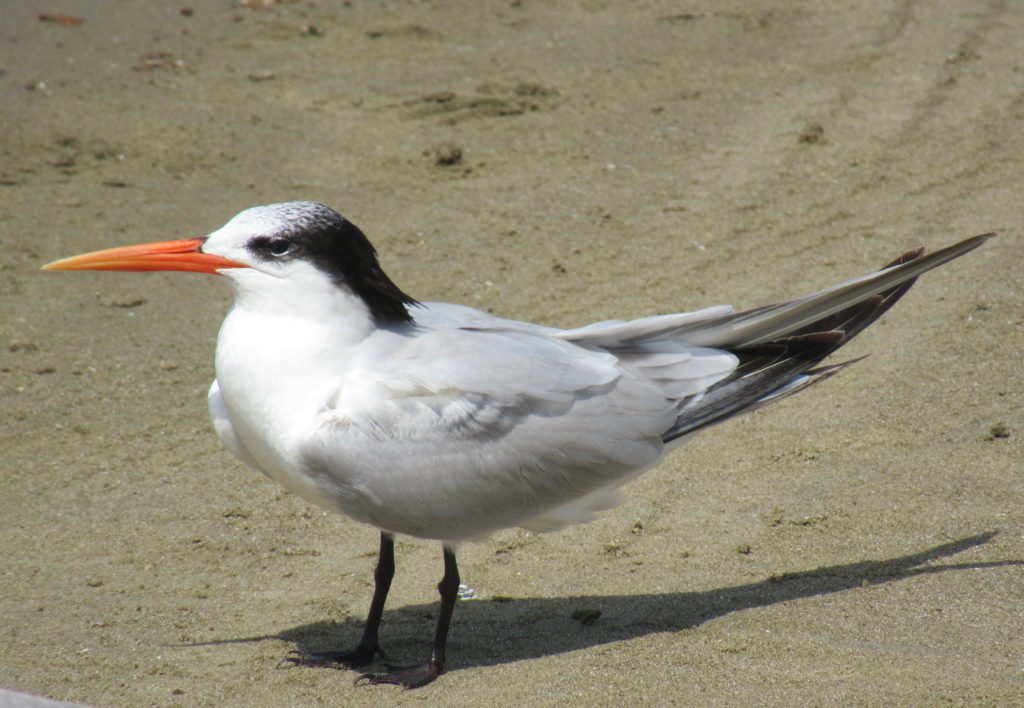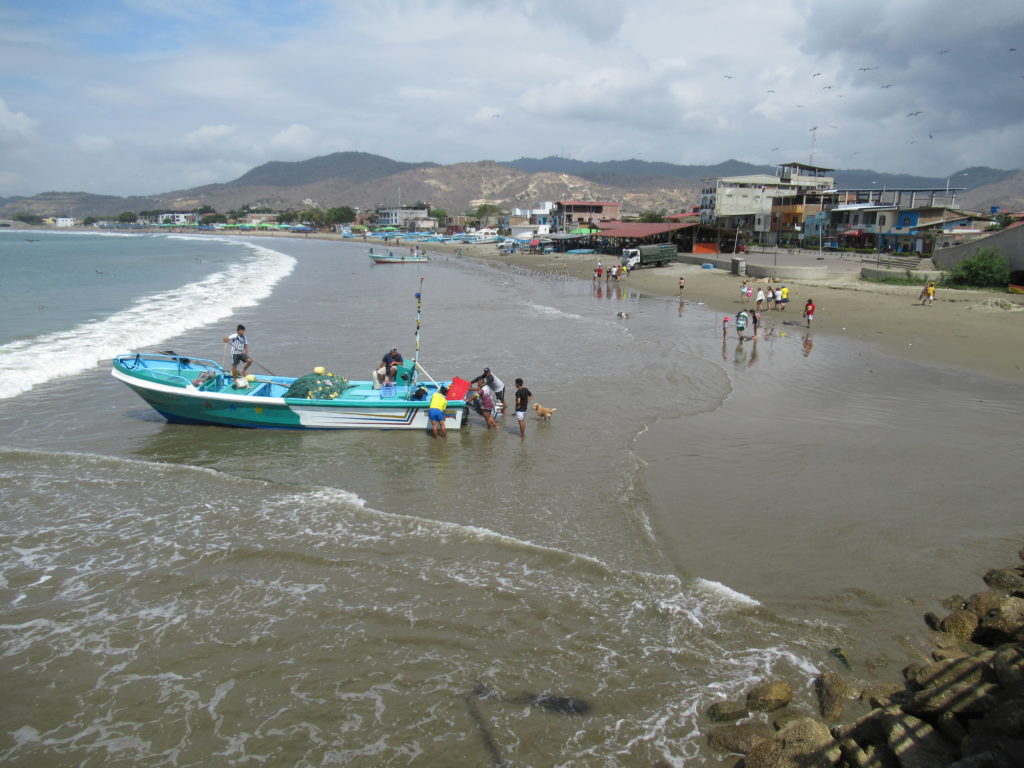 The second area was the 'central town zone' of the beach… This section was completely different to the working area… this section was DEFINITELY for the tourists as opposed to for the locals! WIth cocktails on the beach and fancy restaurants – this area was less appealling – in our eyes anyway!!! Although it did have one redeeming feature….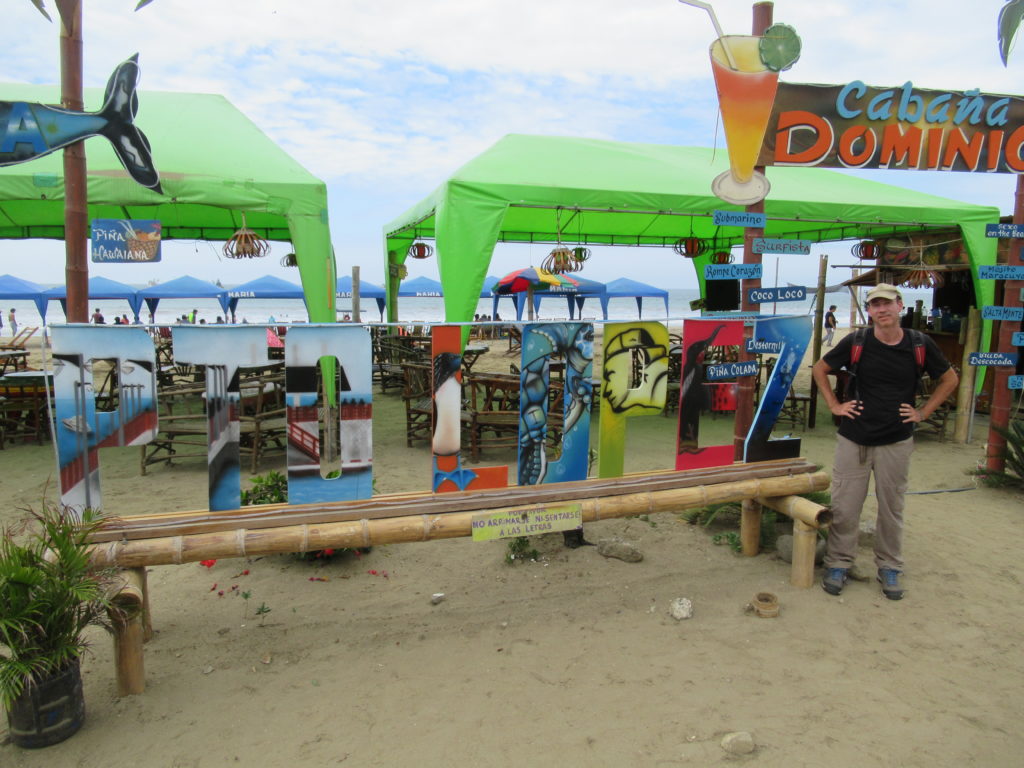 And finally, the third section of the waterfront… known by us as the 'posh end of town!' With perfectly clean beaches, a paved boulevard with a big whale skeleton, and heaps of palm trees – this was a million miles away from the 'working-area' on the other side of town… we made it to this side of the beach a couple of times…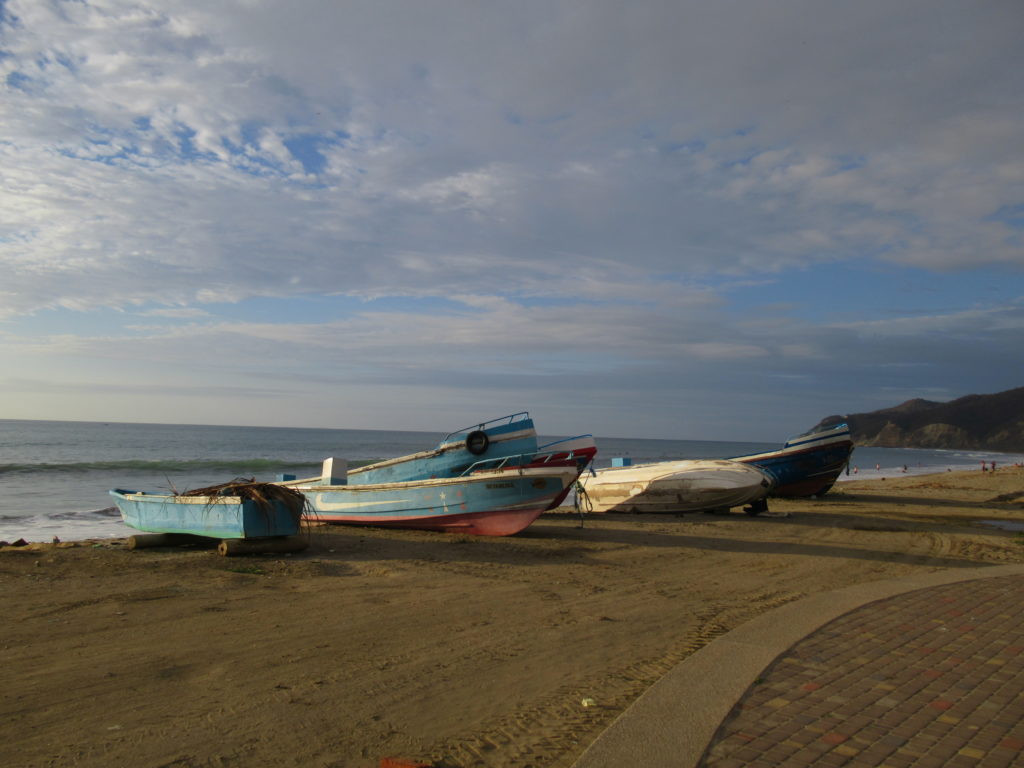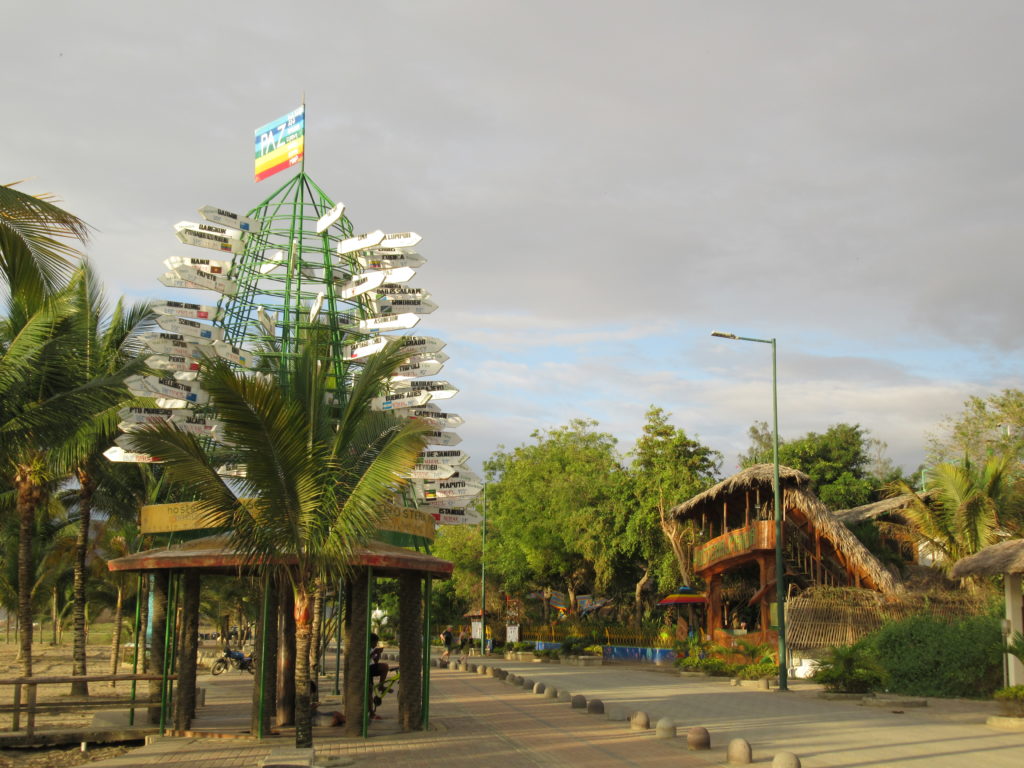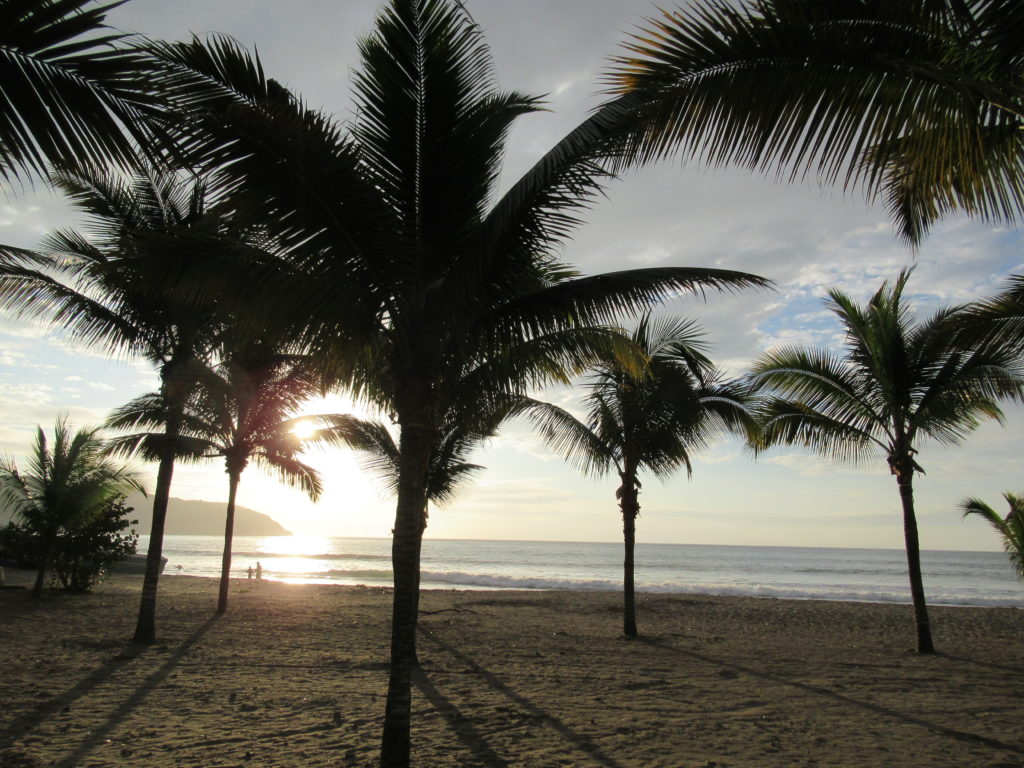 Away from the water, the town had quite an Ecuadorian feel to it… and this was definitely the place to go for AWESOME, more normally priced dinners… in fact there was one spot which sold some of the best prawns ever…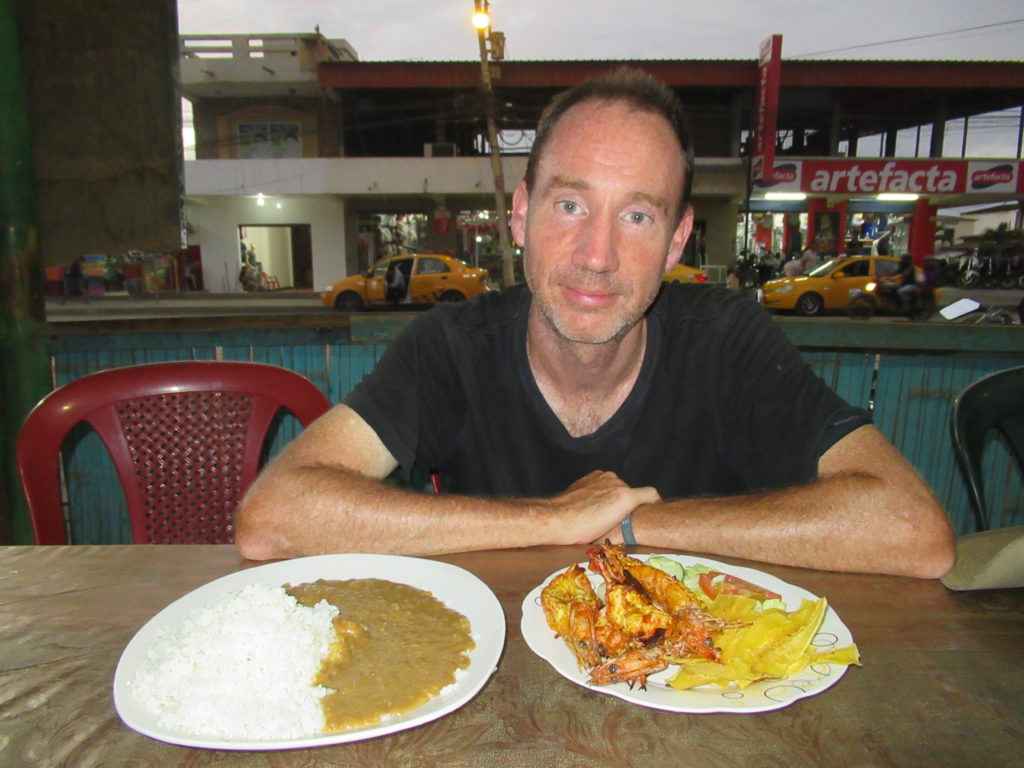 For the residents of the town of Puerto López, Christmas day might not have been such a big deal – everything was open on he 25th. This was good for us though – as it meant we could buy extra sweet treats!?! It was also clear that New Years Eve preparations were in full swing… yep, more Monigotes for sale… the only thing was these were TOO big for us to buy and take with us for our NYE party… we'd have had to pay for an extra seat on the bus if we got one 🙁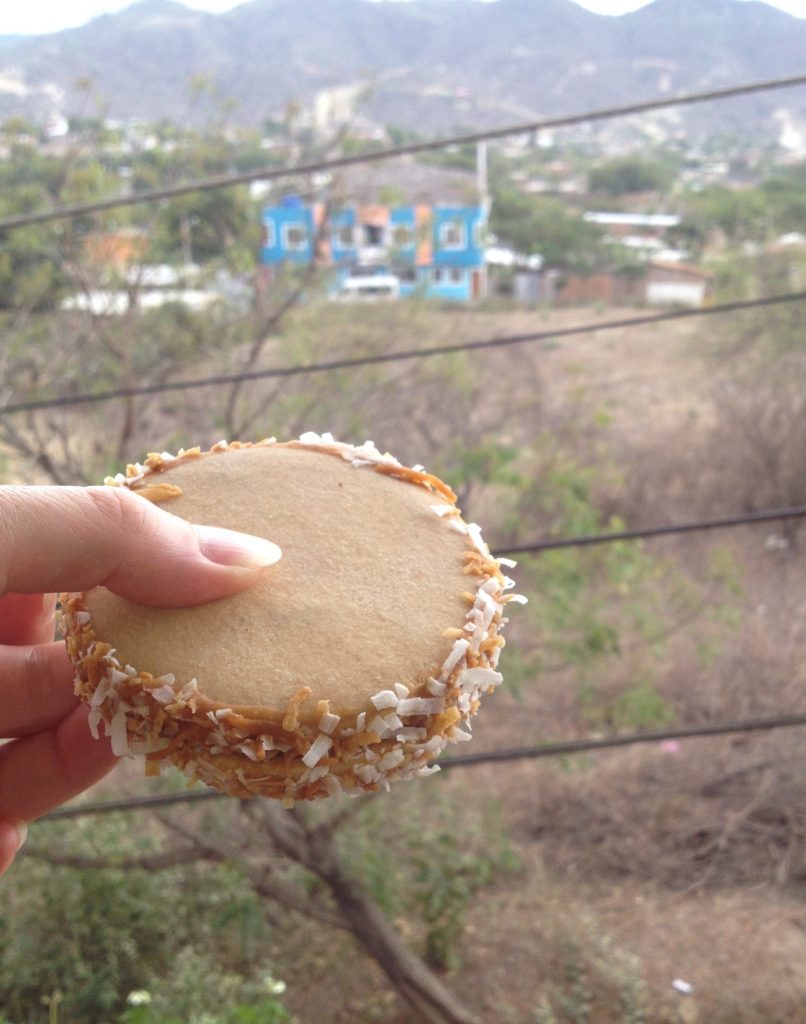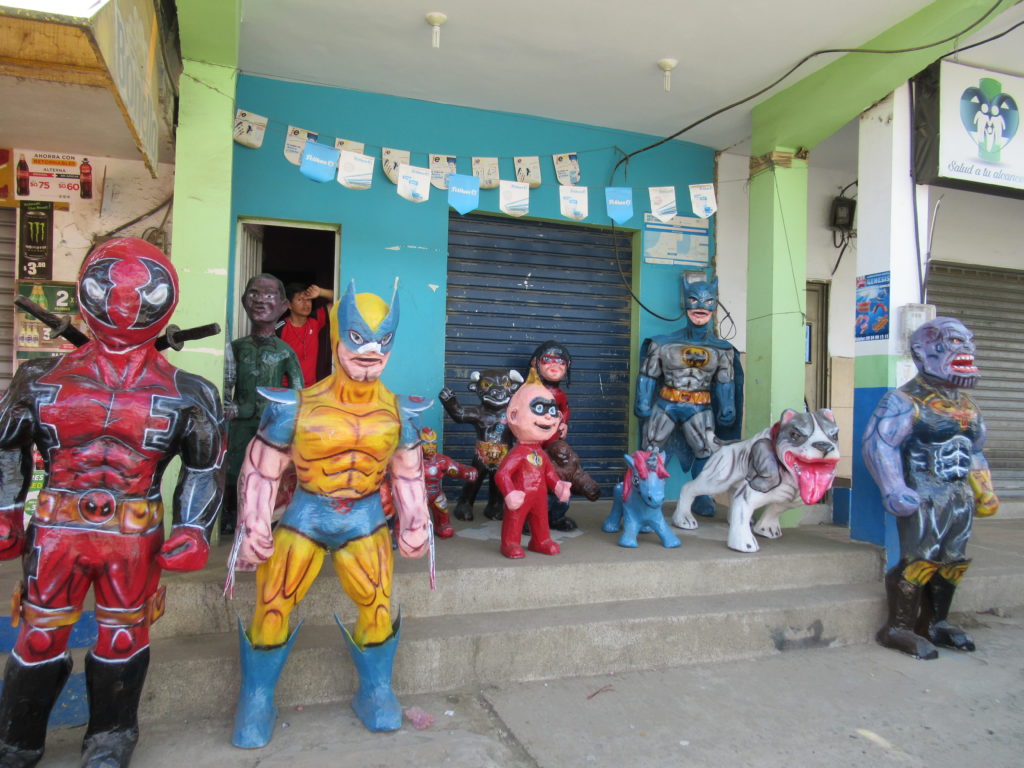 Puerto López was the perfect place to hang after the Galapagos… by the time we left we were ready for the next part of our Ecuadorian adventure… including NYE in Latacunga…