Los Frailes – Machalilla National Park
One of the reasons that tourists come to Puerto López is to visit Machalilla National Park. There are two main areas to visit – the first is Isla de la Plata, which is an island just off the coast with lots of birdlife, that can be visited on a day tour from Puerto López. Ordinarily this would definitely be a place that we would visit….. however the wildlife that can be seen there is the same as on the Galapagos – in fact it is known as 'the poor man's Galapagos'. After having had such a wonderful time in the Galapagos, we decided that we probably wouldn't appreciate this tour.
The other place inside the park to visit is Los Frailes beach – a lovely white-sand beach said to be one of the best in Ecuador. This was where we were heading. Getting there is pretty simple – as all the northbound buses pass by the entrance to the park, and it only takes around 20 minutes to get there (starting from the bus station on the edge of Puerto López).
At the entrance to the park you need to register with your passport details – when we arrived, there were a few people without a passport or a copy of their passport, and the ranger was refusing to let them in… sucks to be them 😉 That will teach them not to prepare!!! 🙂
If you just want to get straight to the beach, you can take a tuktuk straight there down a dirt road – but there is also a walking trail that leads to the beach, which passes several viewpoints and a couple of other beaches. This was CLEARLY the way to go! The trail is only around 4km long and is not especially steep.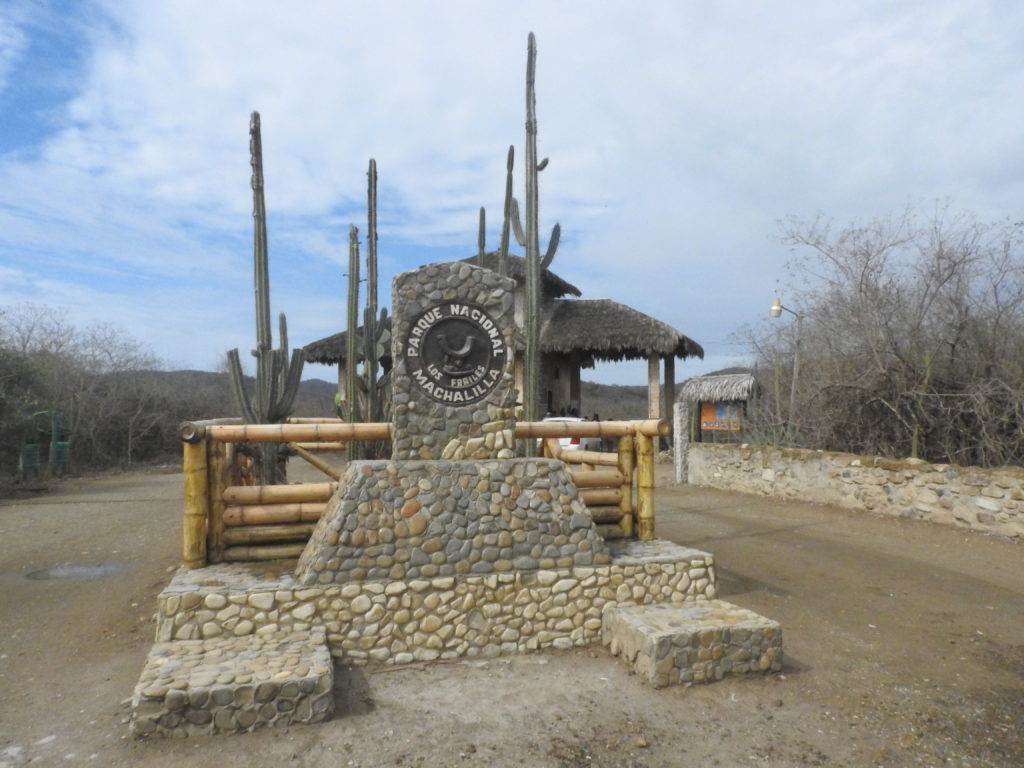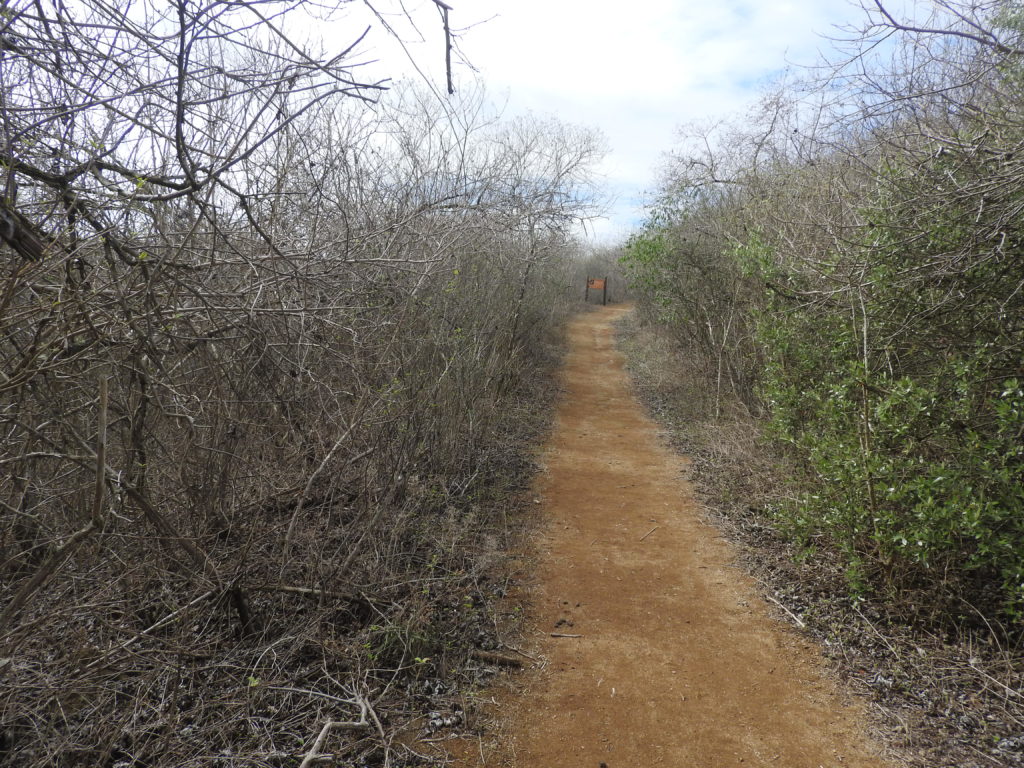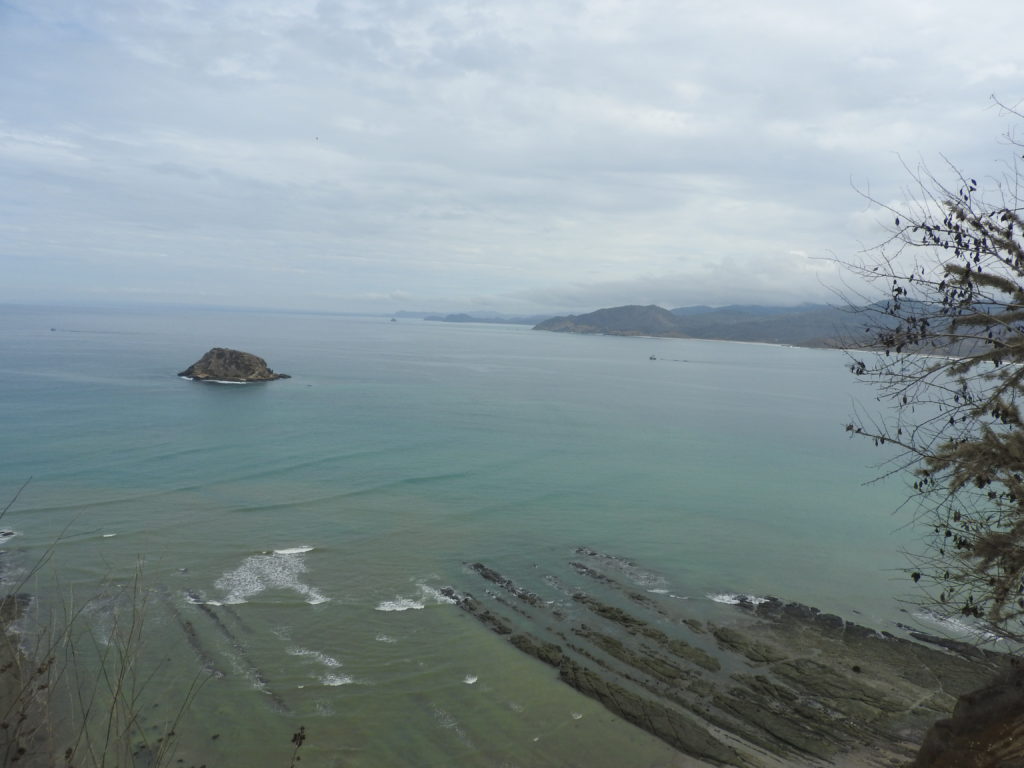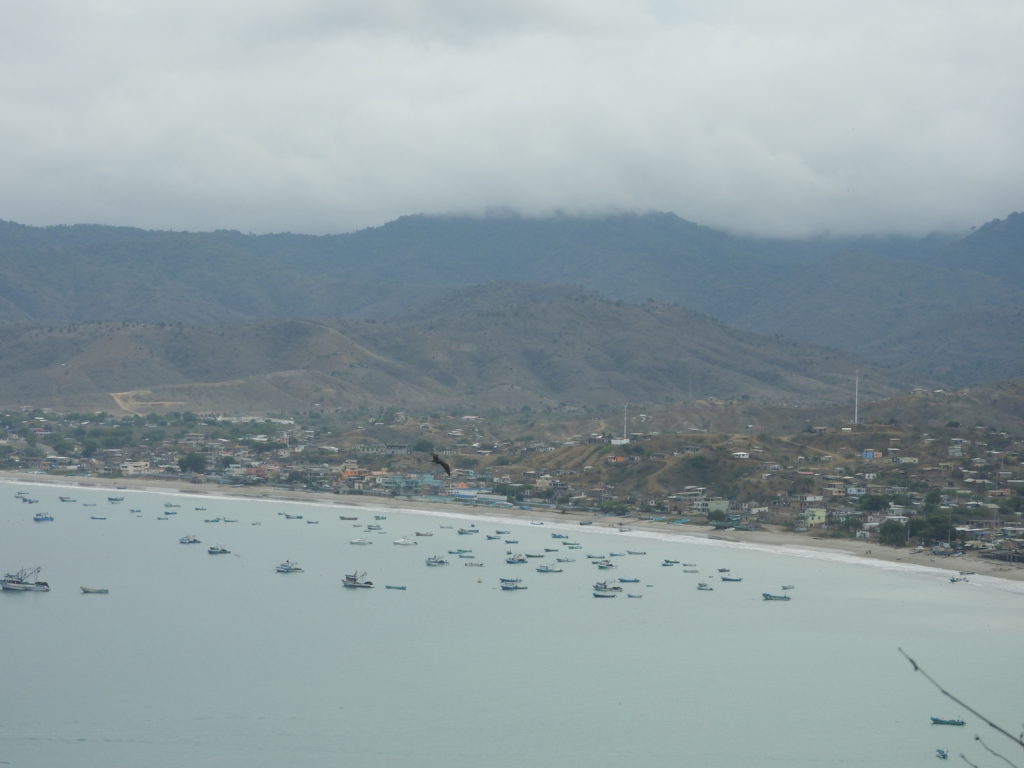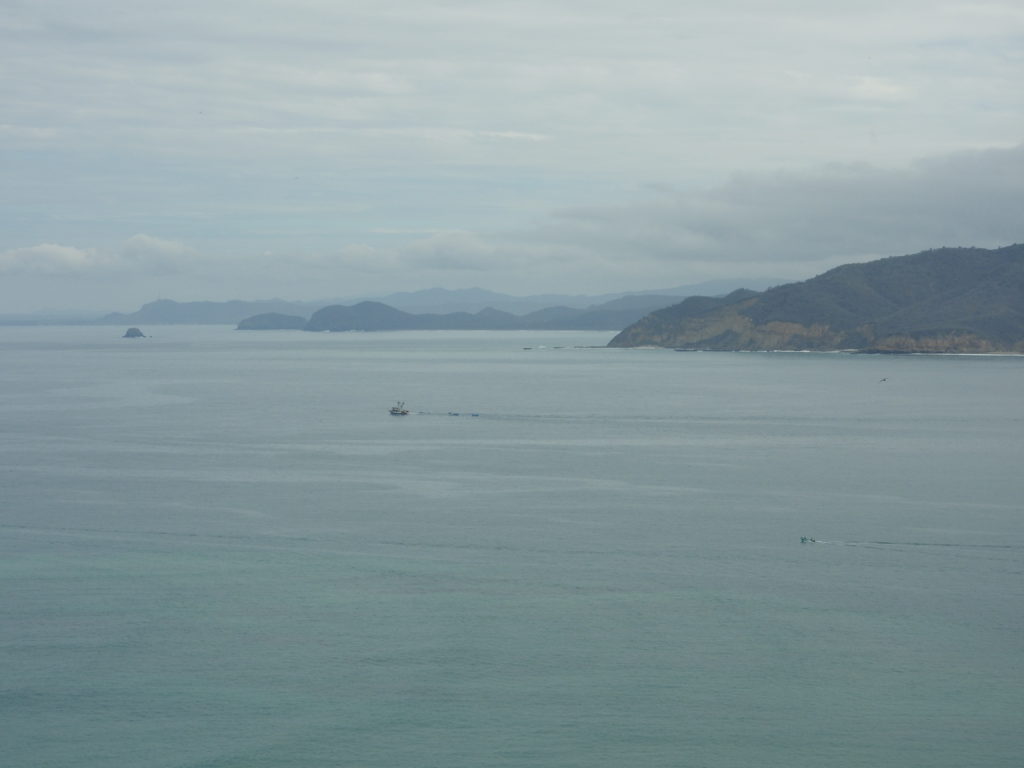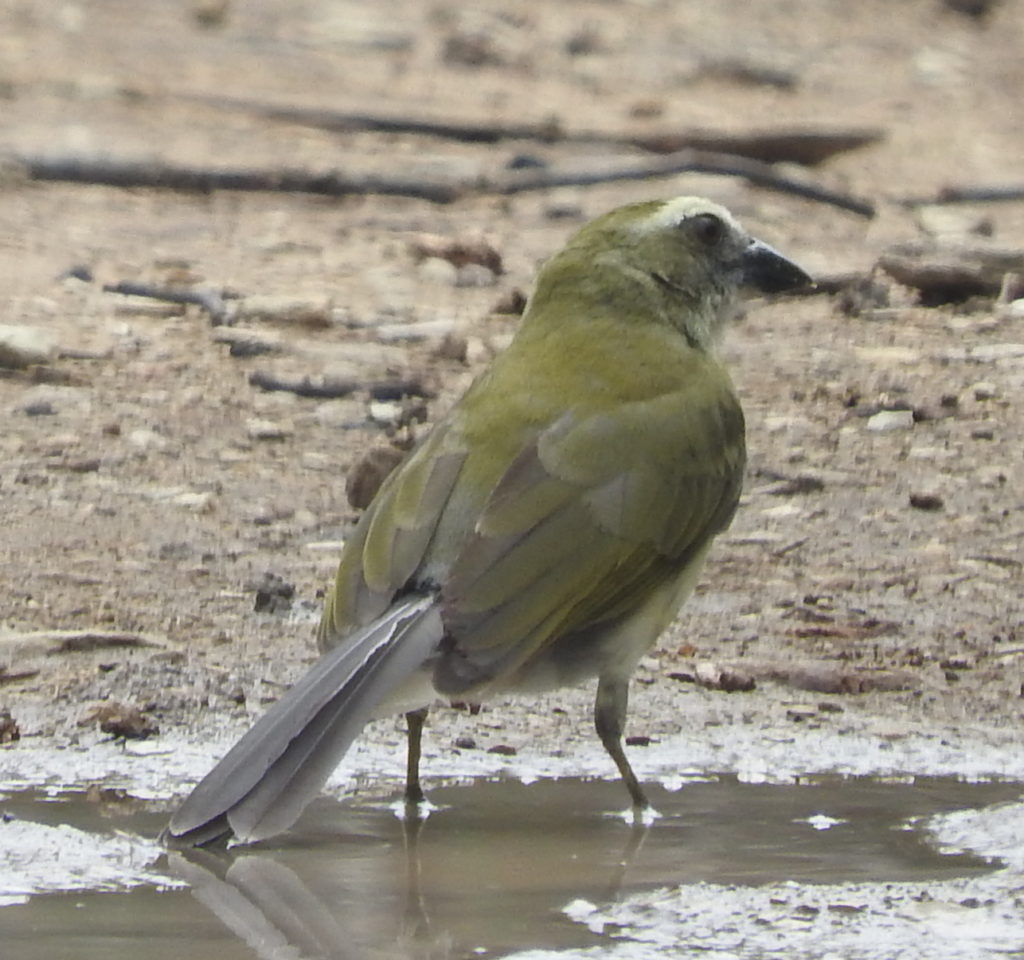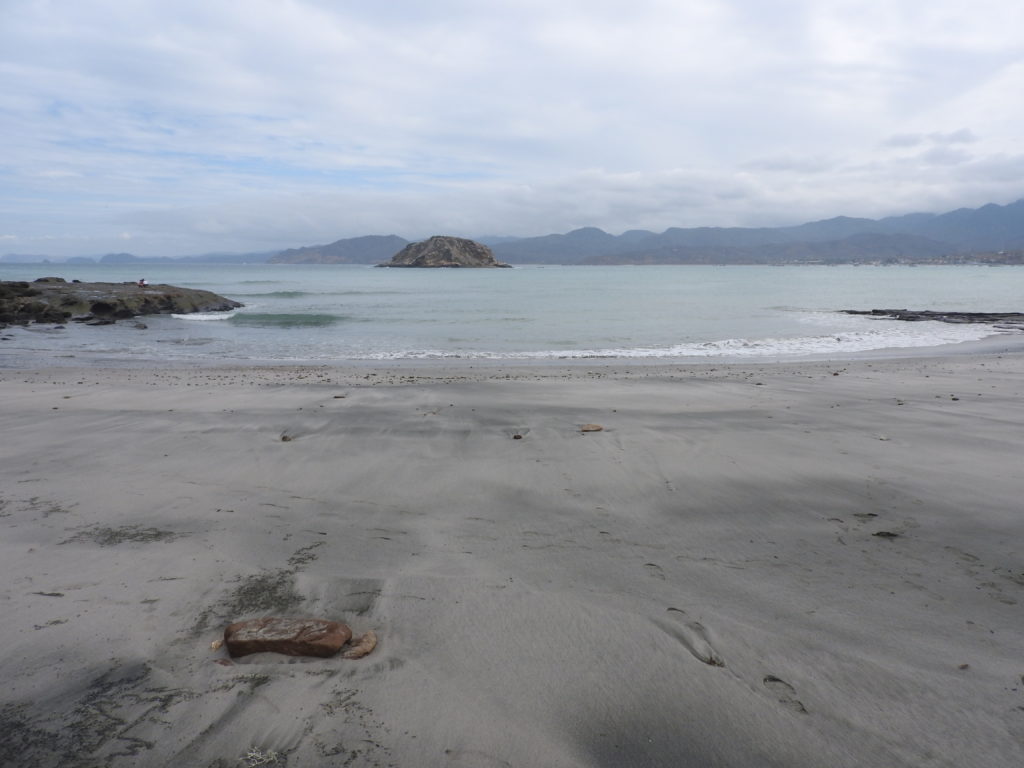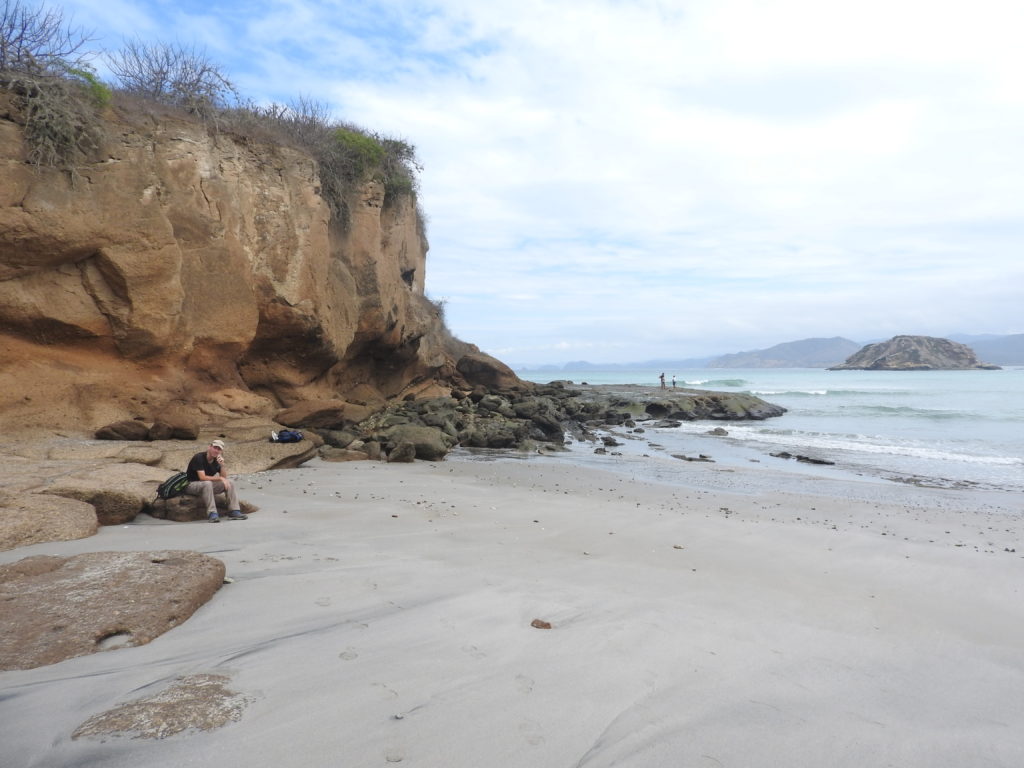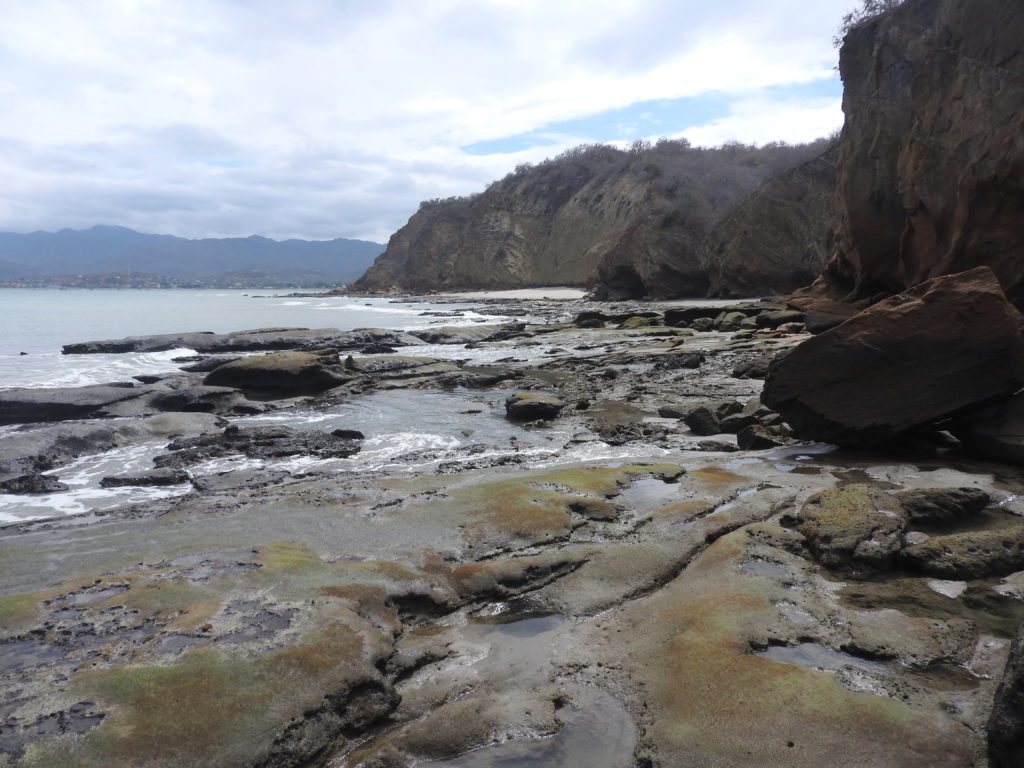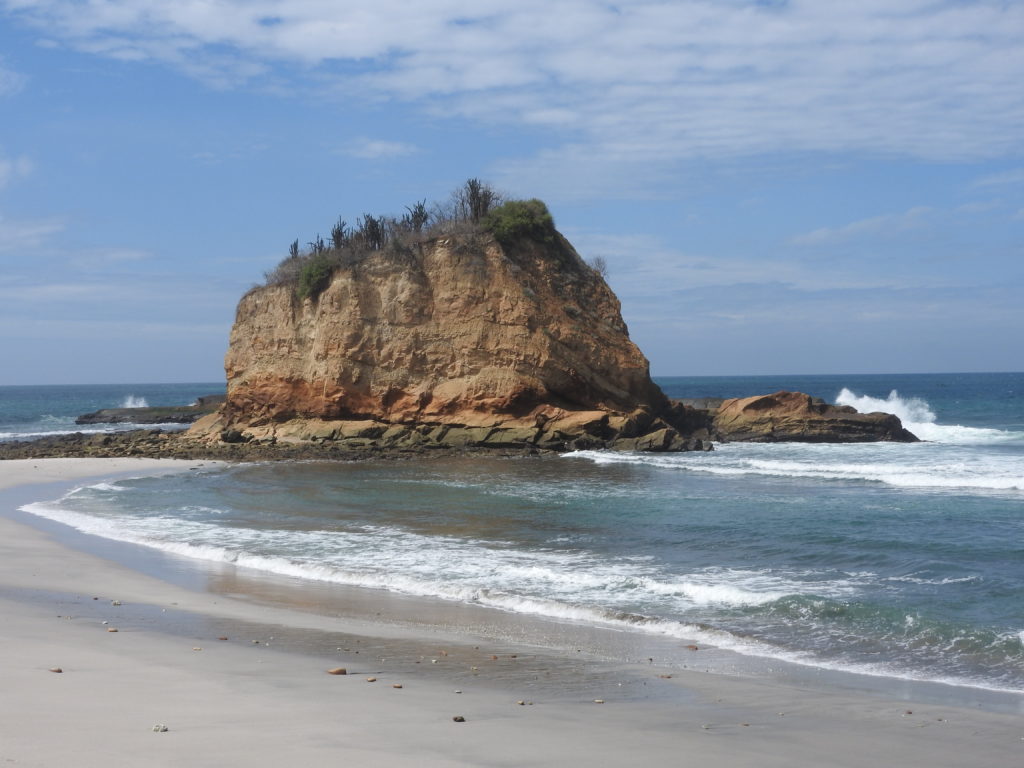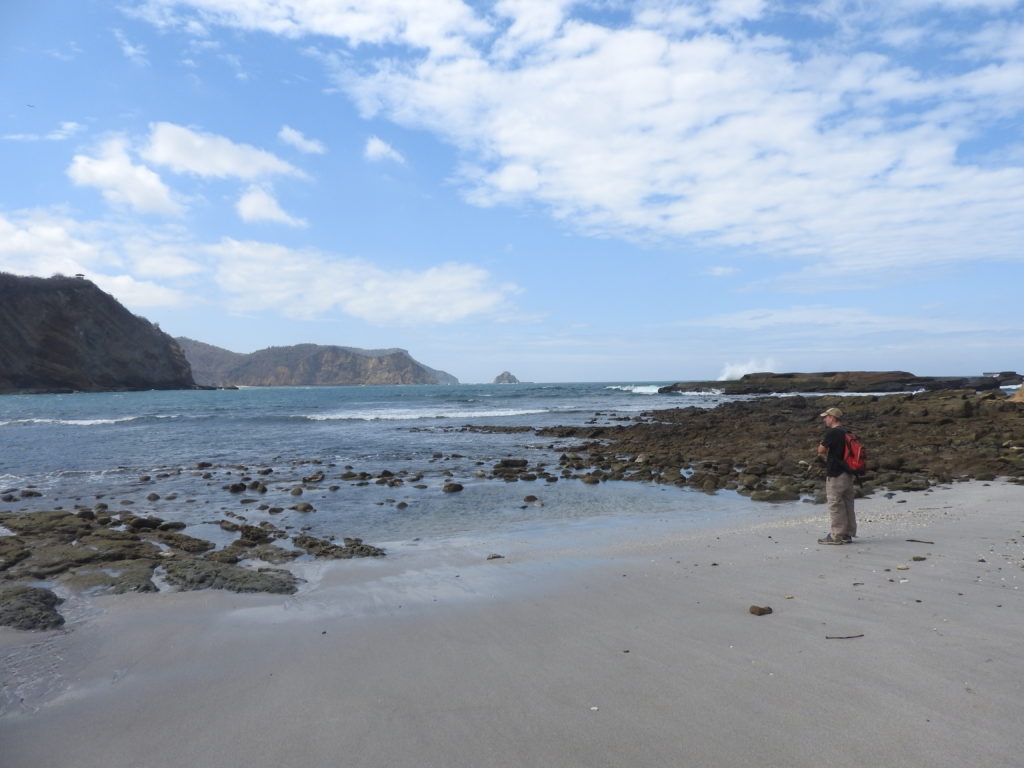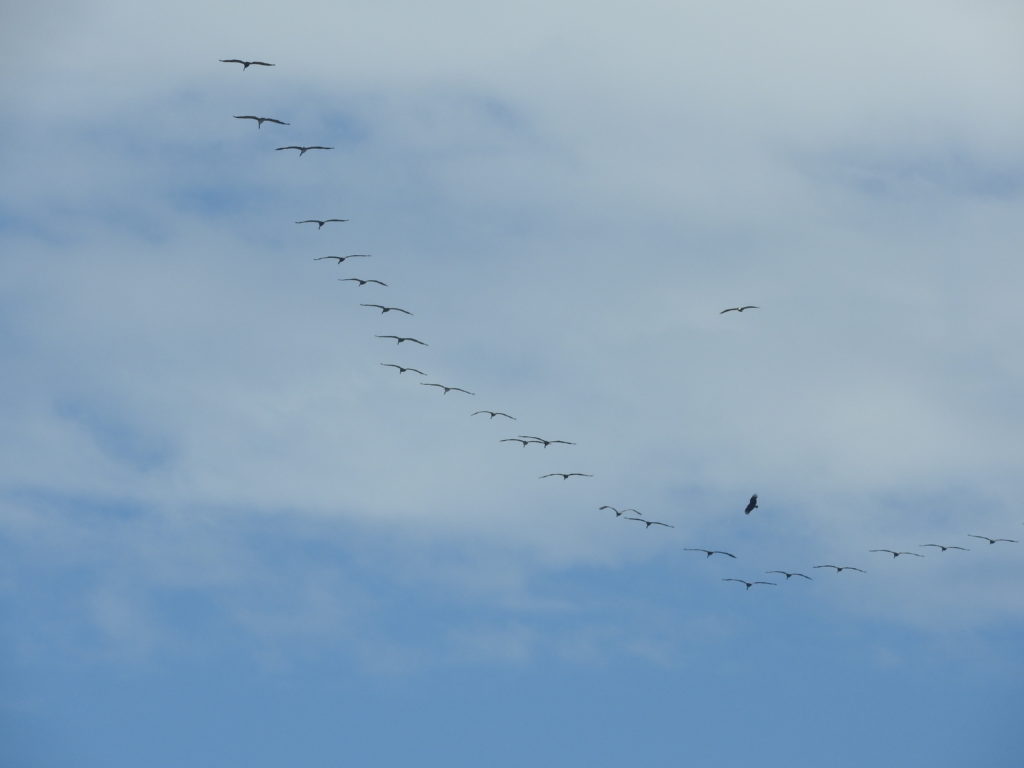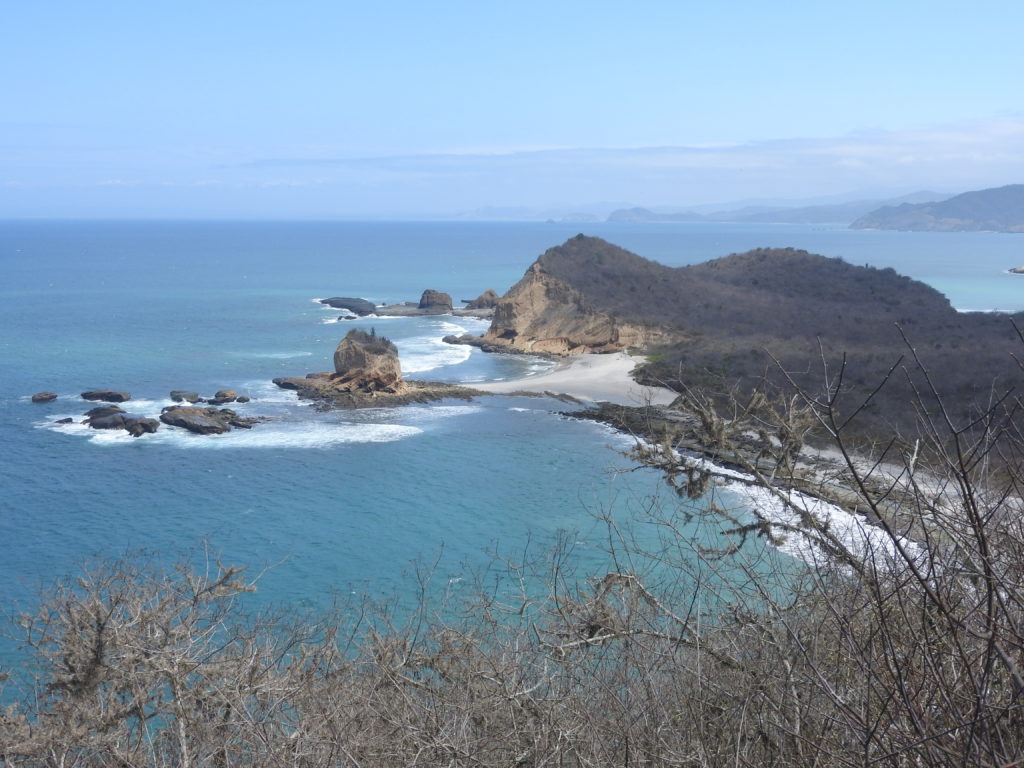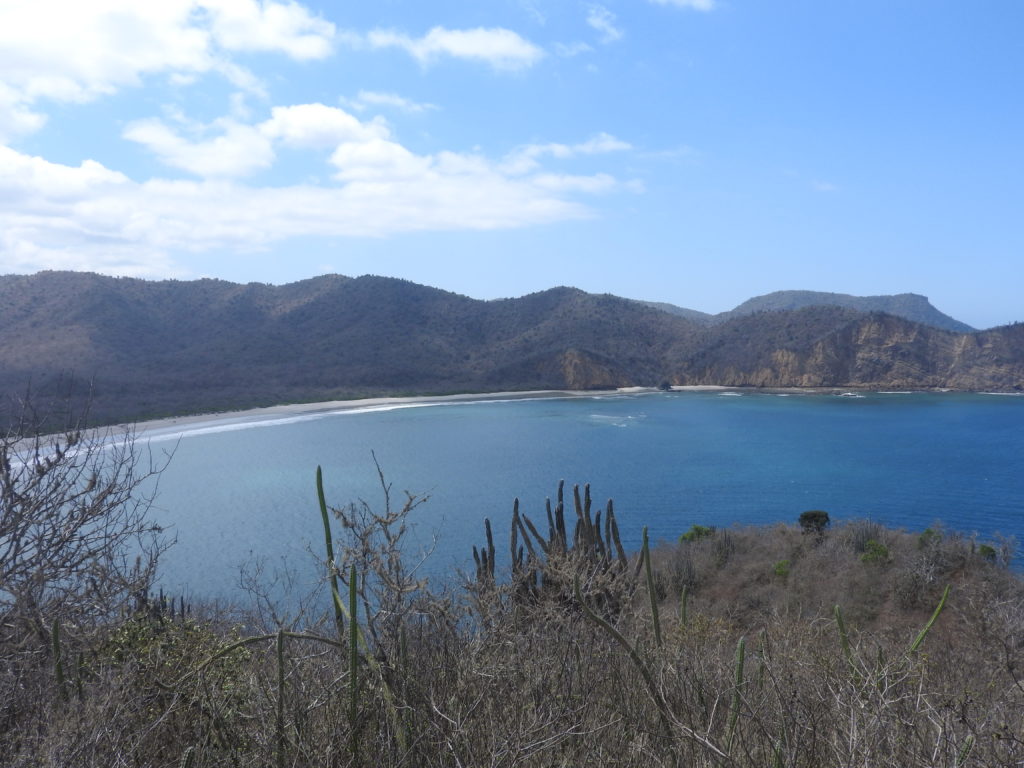 Finally we arrived at our destination – Los Frailes! It had been a beautiful walk – lots of lovely coastal scenery, great views, and beautiful beaches. However….. we felt that it had lacked a 'certain something'…. we realised that it had been similar to taking a walk on the Galapagos – but without the animals 🙁 🙁 Yes…. lovely scenery… but no marine iguanas…. 🙁 We missed the marine iguanas – it seemed that we had a bit of post-Galapagos blues…
The beach was quite busy compared to the rest of the walk – but you wouldn't exactly call it 'overrun' – apparently on weekends it is COVERED with so many people that they are considering placing limits on the amount of people allowed in. We were glad it wasn't the weekend! 🙂
The walk had taken around two and a half hours at a VERY leisurely pace (yes, that's how we like it….:-) )
The dirt road back to the entrance is only 2.5km long – so we decided to walk back that way. Before long we were at the main road, and a bus came past fairly quickly. After a very nice morning, we were back in Puerto López in time for lunch.