We arrived in Puerto Montt after our epic journey on the Navimag Ferry…
Puerto Montt felt like a HUGE city after having been in Patagonia for sooo long… but our little hostel was away from the centre of town – up on a big hill overlooking town – so all good, we could escape the hustle and bustle when it all got a bit too much!!!
Apparently there is an awesome view from the balcony where we stayed – on a good day you can see 5 volcanoes – yep, the use of the word apparently means that we didn't actually see FIVE volcanoes… we saw a big fat ZERO volcanoes – boo to the uncooperative weather 🙁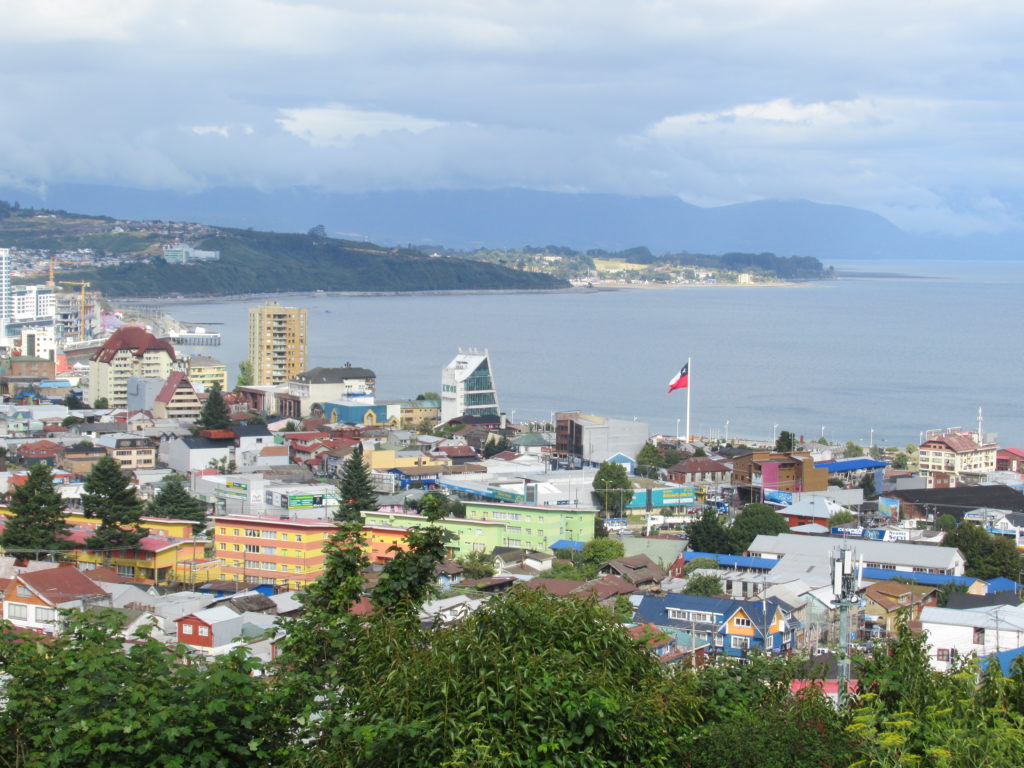 In South American terms, Puerto Montt is actually a famous destination – a Uruguayan group (Los Iracundos) wrote a song about the place, and now one of the major sights in town is a statue on the waterfront which is dedicated to the song… PB is such a fan of the song he's almost learnt all of the words… in the absence of him having recorded his own cover version here's a link to the original song, and here's hoping you like it as much as PB does!?! The song is called 'Puerto Montt'….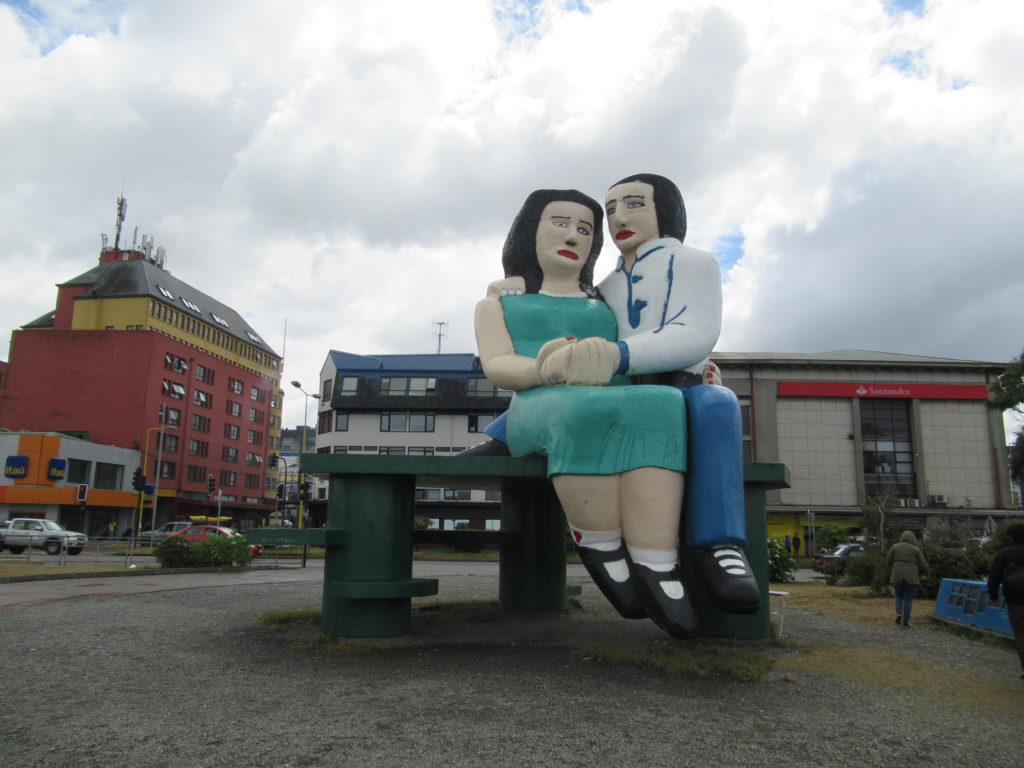 The church in Puerto Montt is also worthy of a mention, as it's made of wood and looks pretty impressive 🙂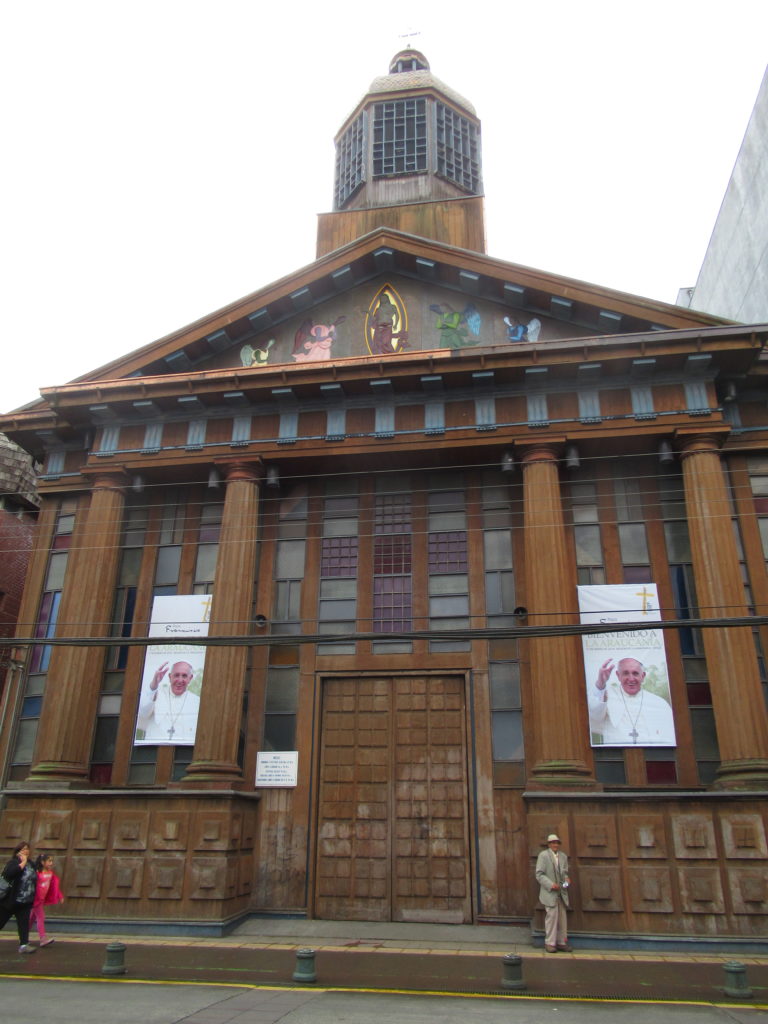 And leaving the best until last… check this out… in my opinion this is the best thing that Puerto Montt has to offer 🙂 🙂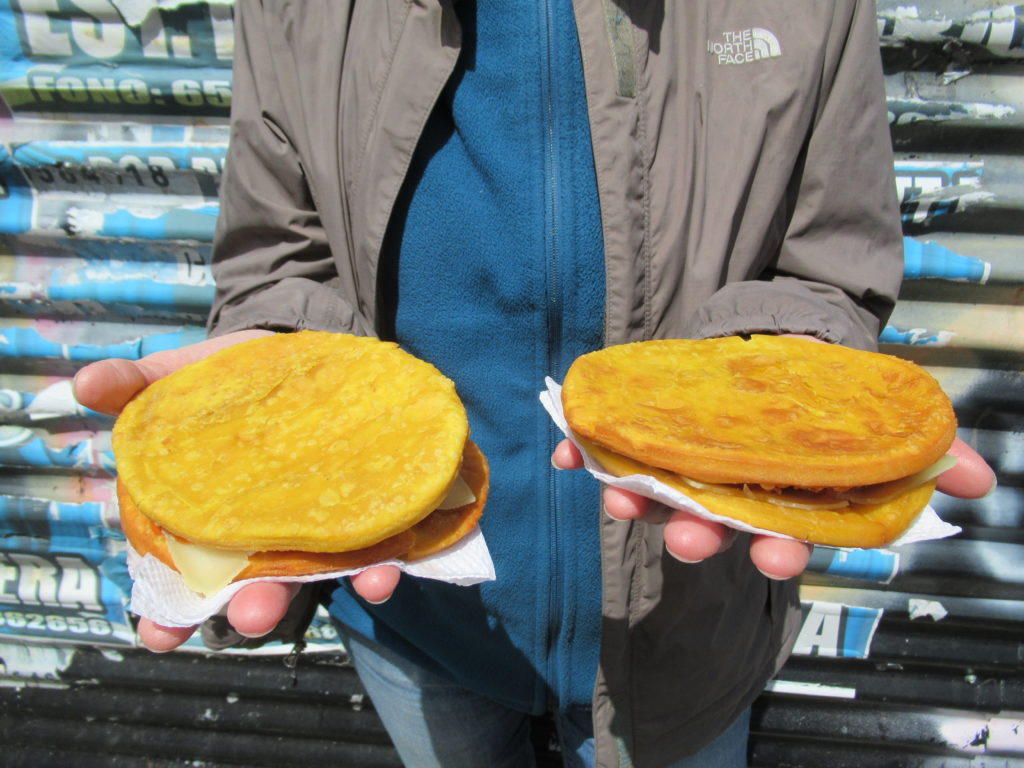 Yes, so okay – it always comes down to birds or food… and in this instance food 🙂 But hey sopaipletos rock! A sopaipleto  – if you're wondering – is a sandwich made with sopapilla instead of bread… the filling is cheese, tomato, avocado, mayo and ají… YUM!!!!
WIth only one night in Puerto Montt it was a short but enjoyable stay 🙂