Ever since reading the Lonely Planet back in Sydney, I'd been looking forward to the day when we would finally arrive in Chiloé in Chile's Lake District. The question was, however – should I know by now that the Lonely Planet is full of poetic licence, and it would be truly disappointing….. or would their enticing description of the island hold true? We will see….
Our first stop on Chiloé Island (after our bus-ferry combo journey) was Ancud…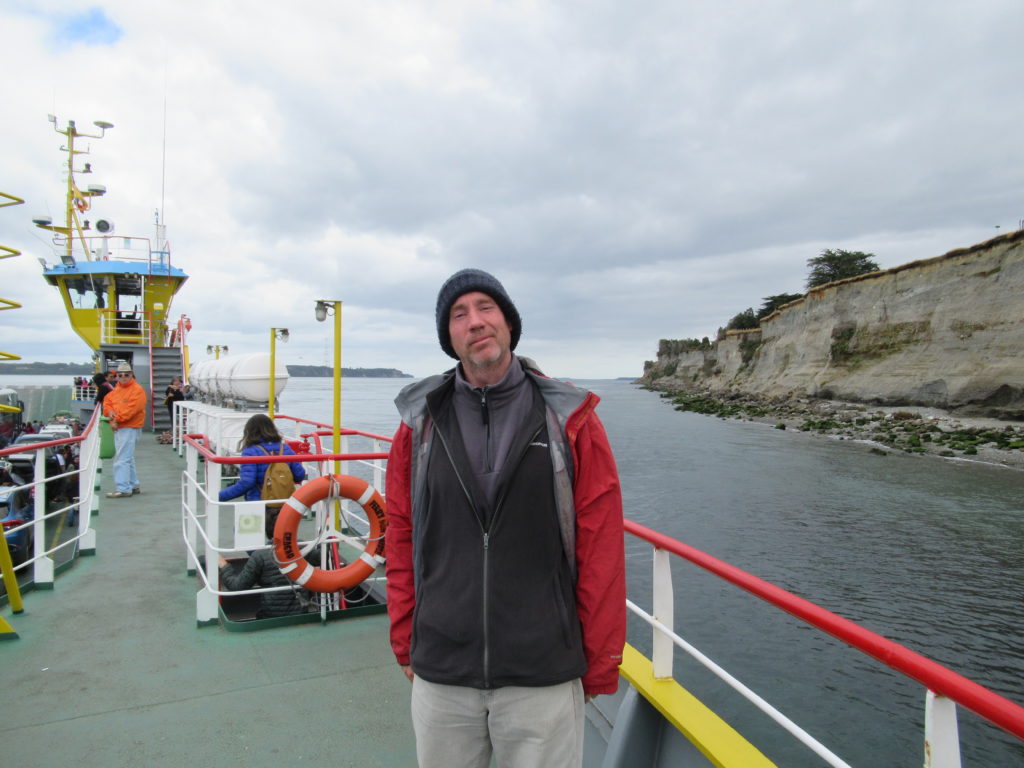 Ancud is the second biggest town on Chiloé, but after Puerto Montt it felt pretty small!!! In fact – thanks to our accommodation being in a very quiet part of town, AND having an awesome balcony overlooking the water – it turned out to be up there in the list of the most relaxing places that we've stayed on the trip (unfortunately this list is just hypothetical – we don't really have one – so I can't share it… but believe me if we did have one – Ancud would be in it 🙂 )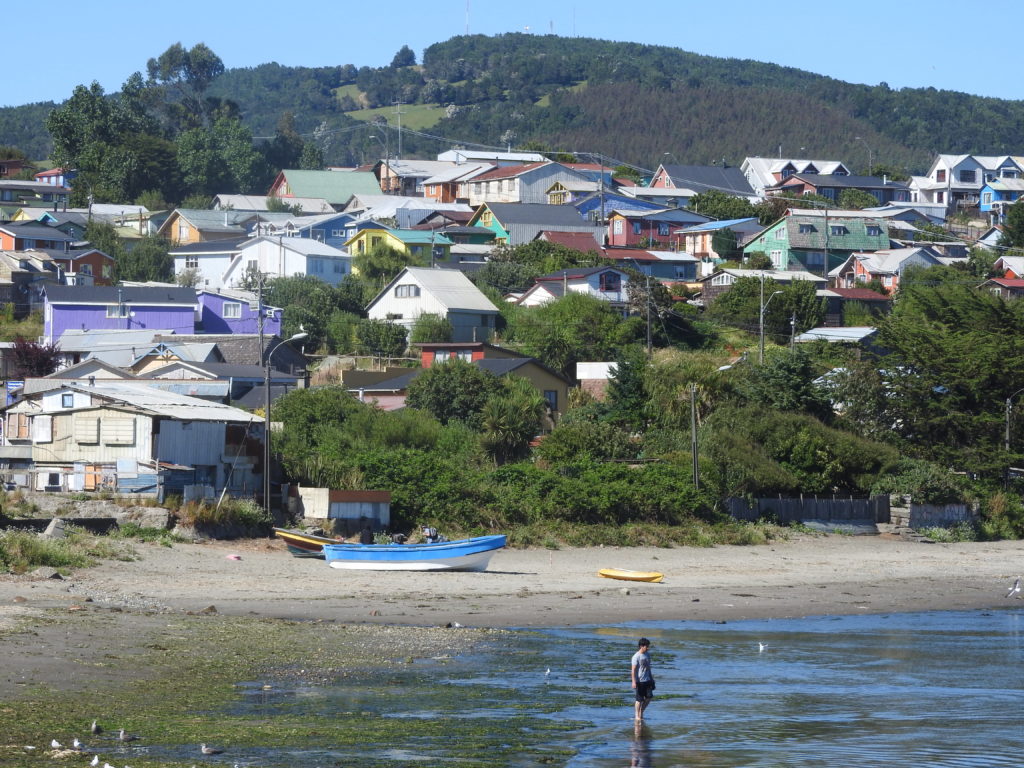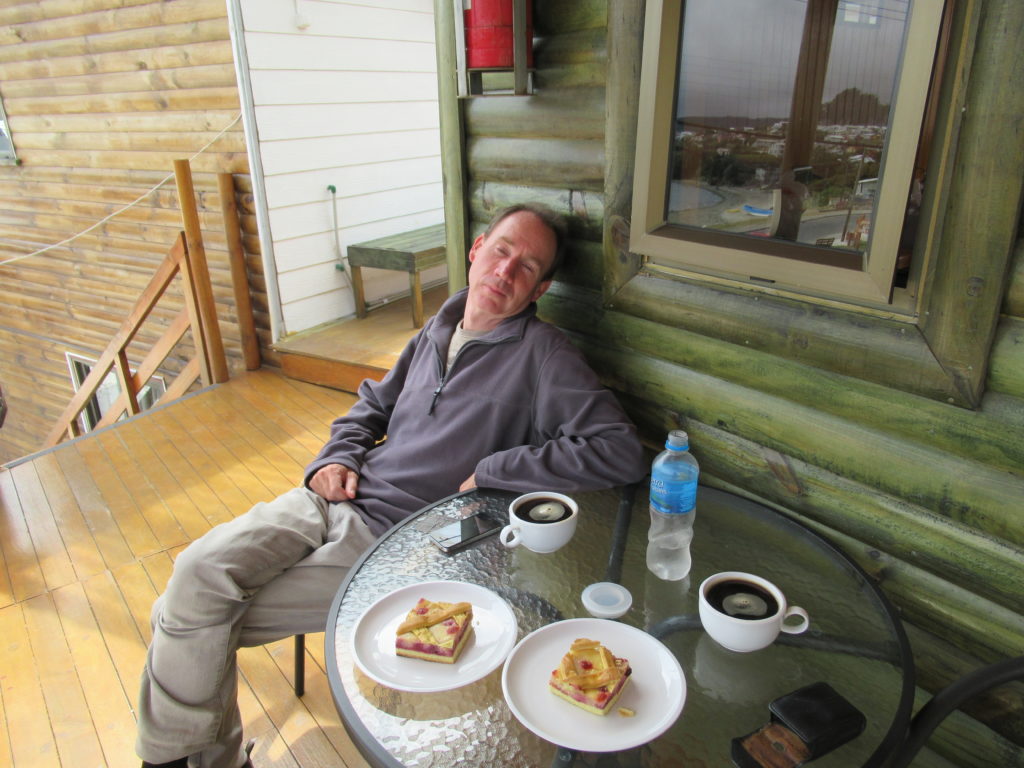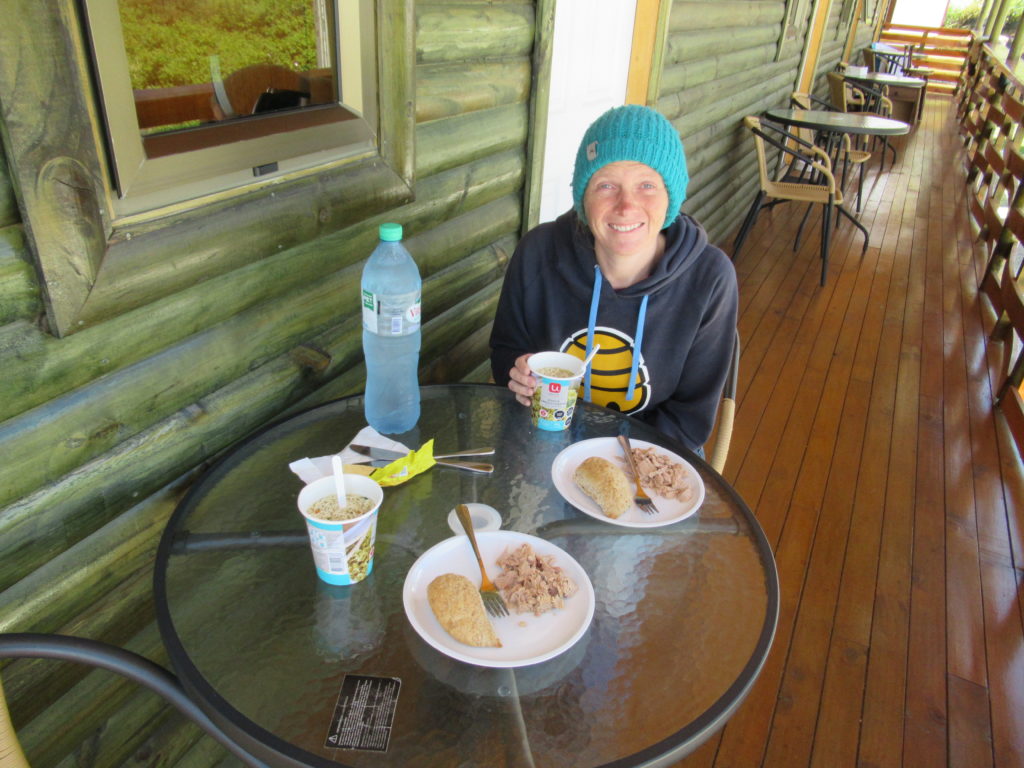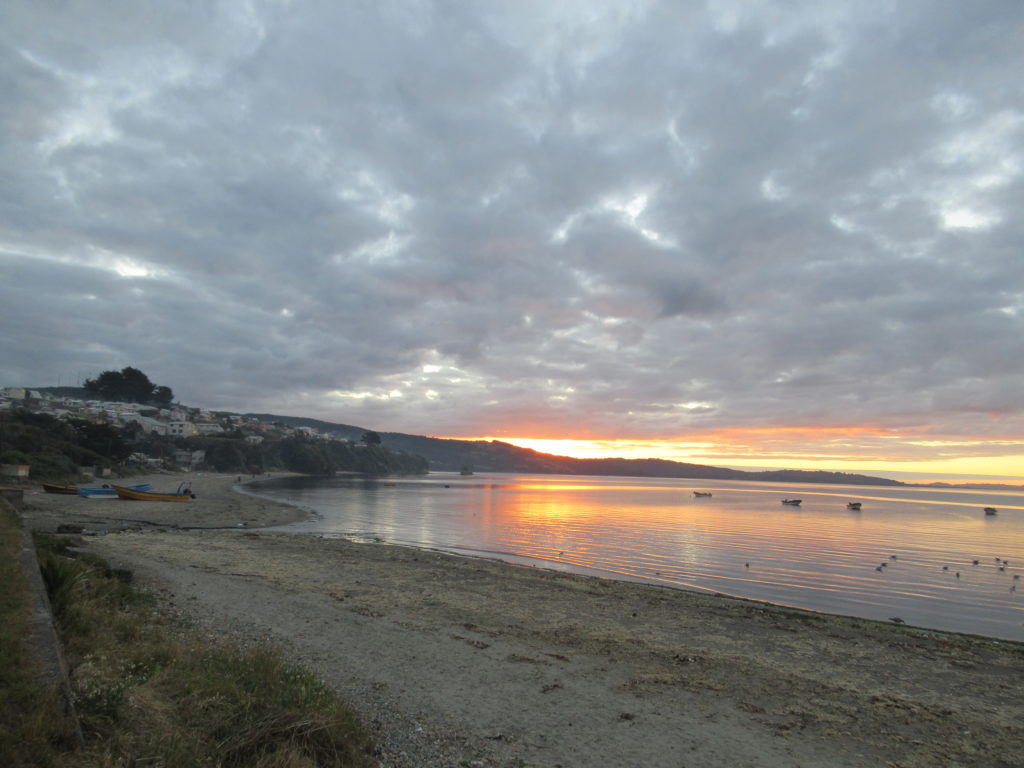 Ancud doesn't have a lot of attractions to hold a tourist there for long – but maybe that's why I liked it – it was quieter than other places!!!
They do have a waterfront with colourful boats and new birds…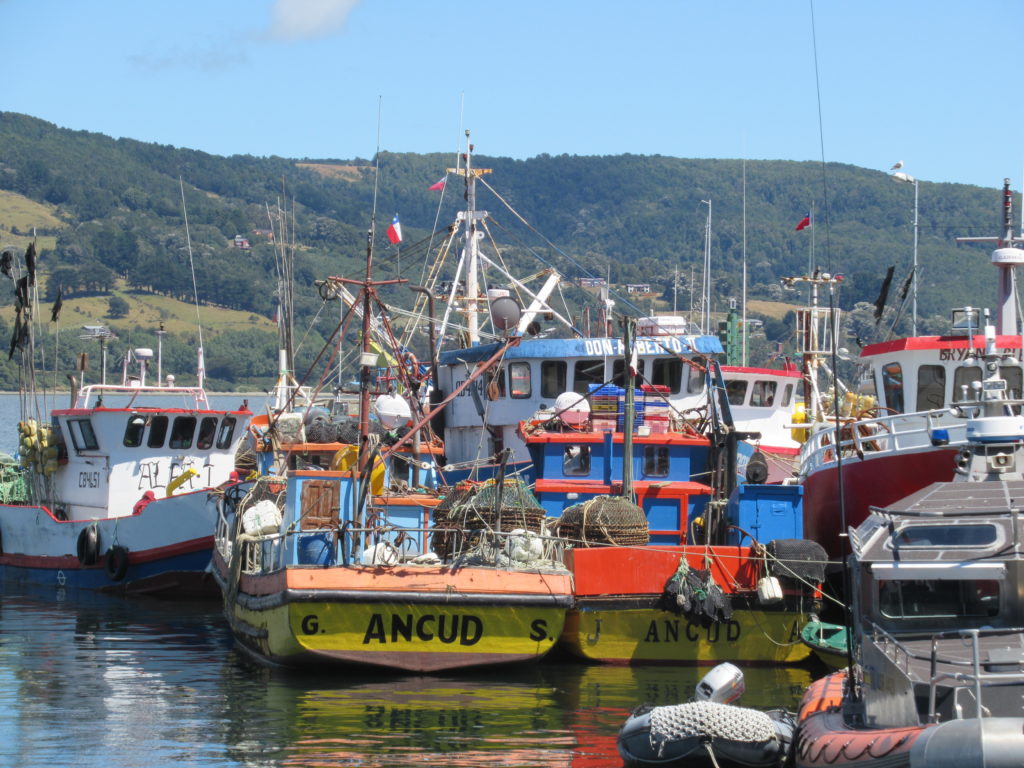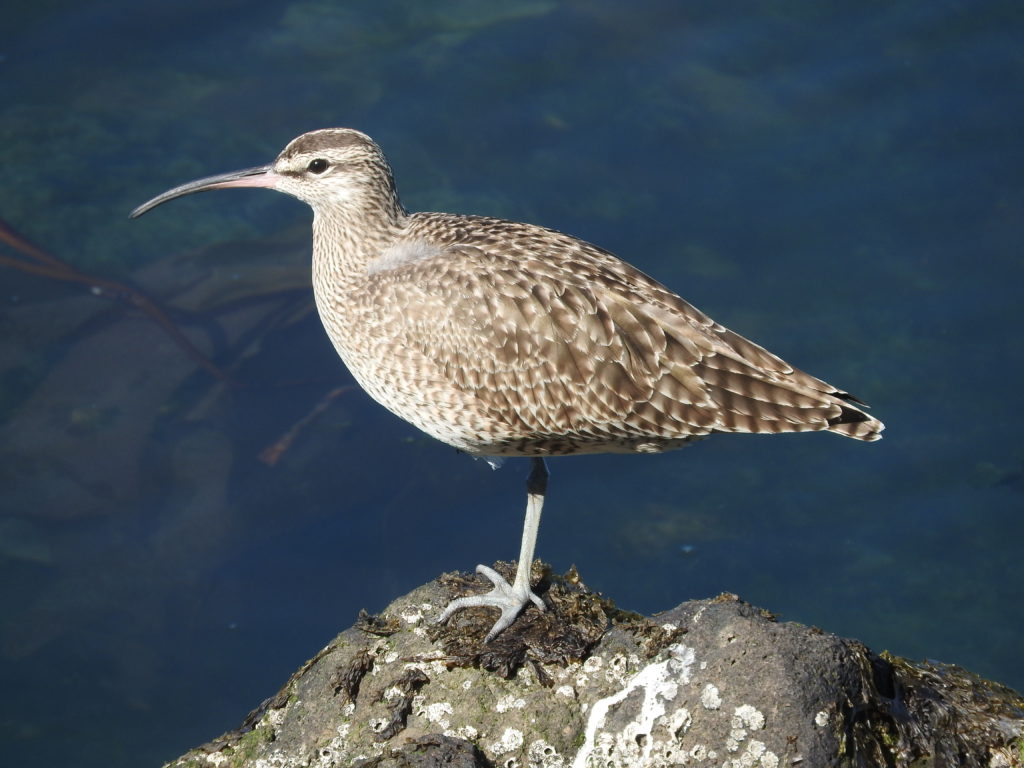 And also a fort and a beach…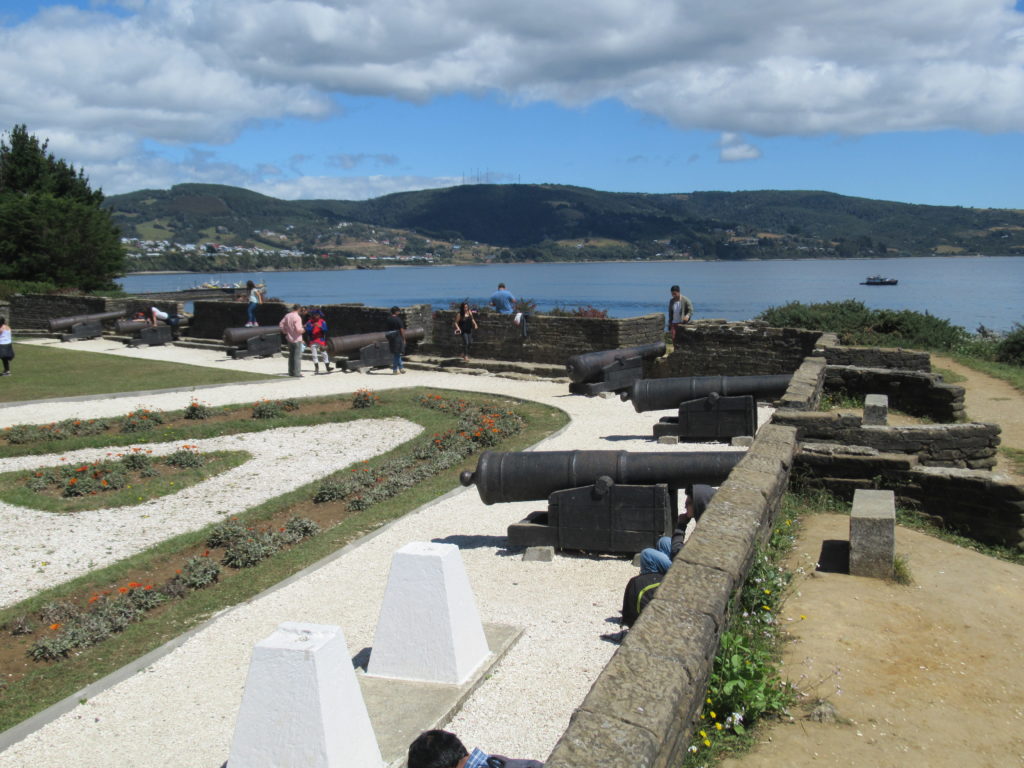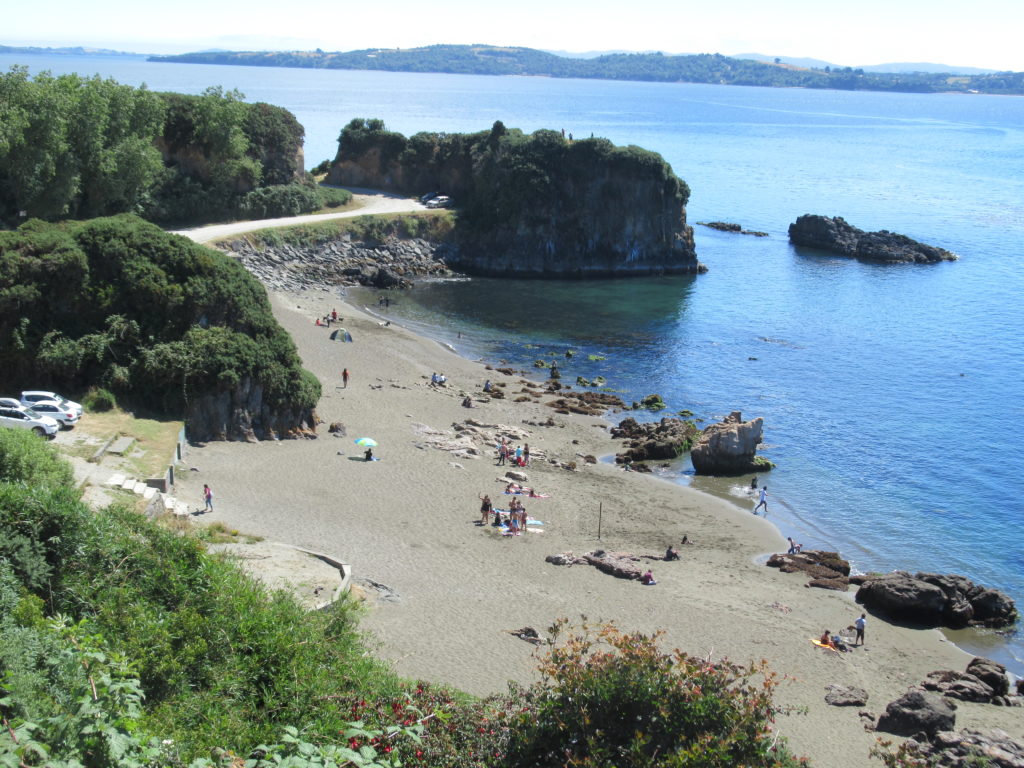 Ancud's main church was nice, and there were other wooden churches dotted around town – but they didn't have UNESCO world heritage status like many of their counterparts across Chiloé (more about the awesome churches in Chiloé coming soon in another post…)…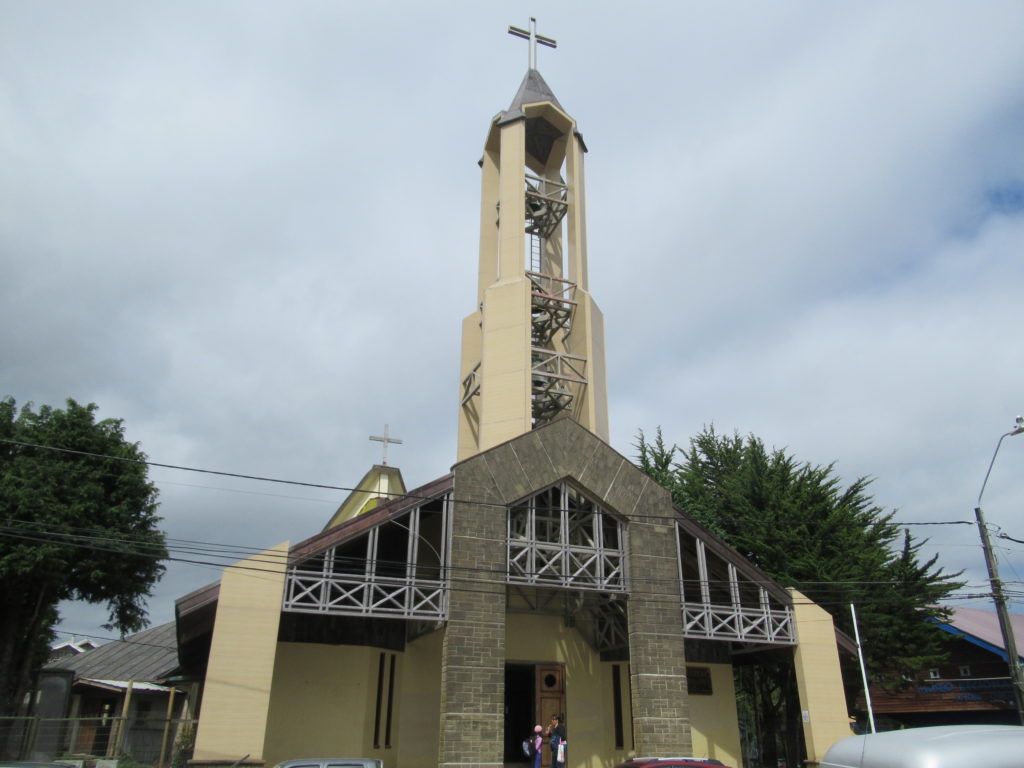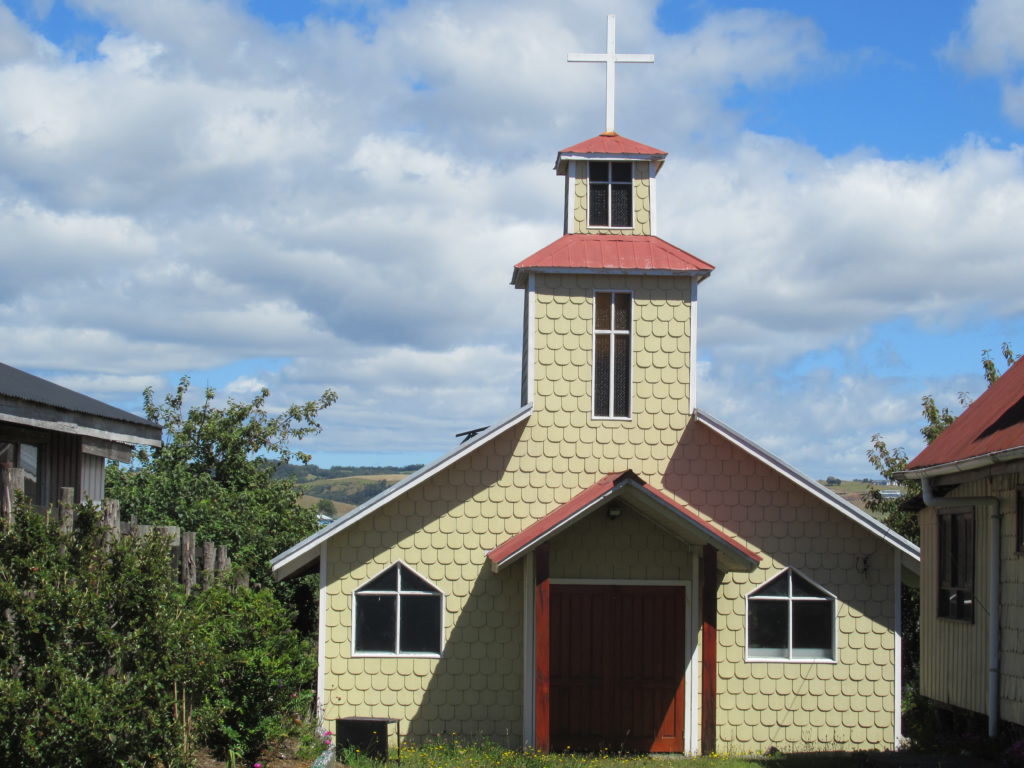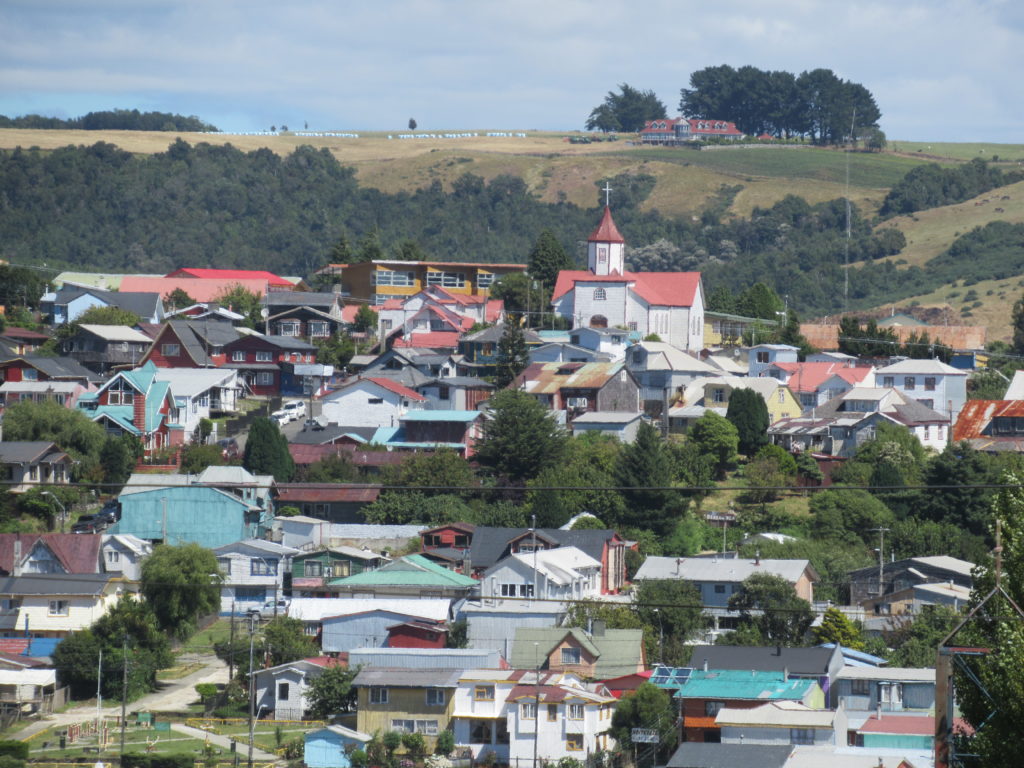 What it did have 'church-wise' however, was an awesome museum with lots of information about all 16 of the UNESCO world heritage churches in Chiloé… there was also a model of each of the churches made in wood… a perfect way to decide which of the wooden churches you wanted to visit!!!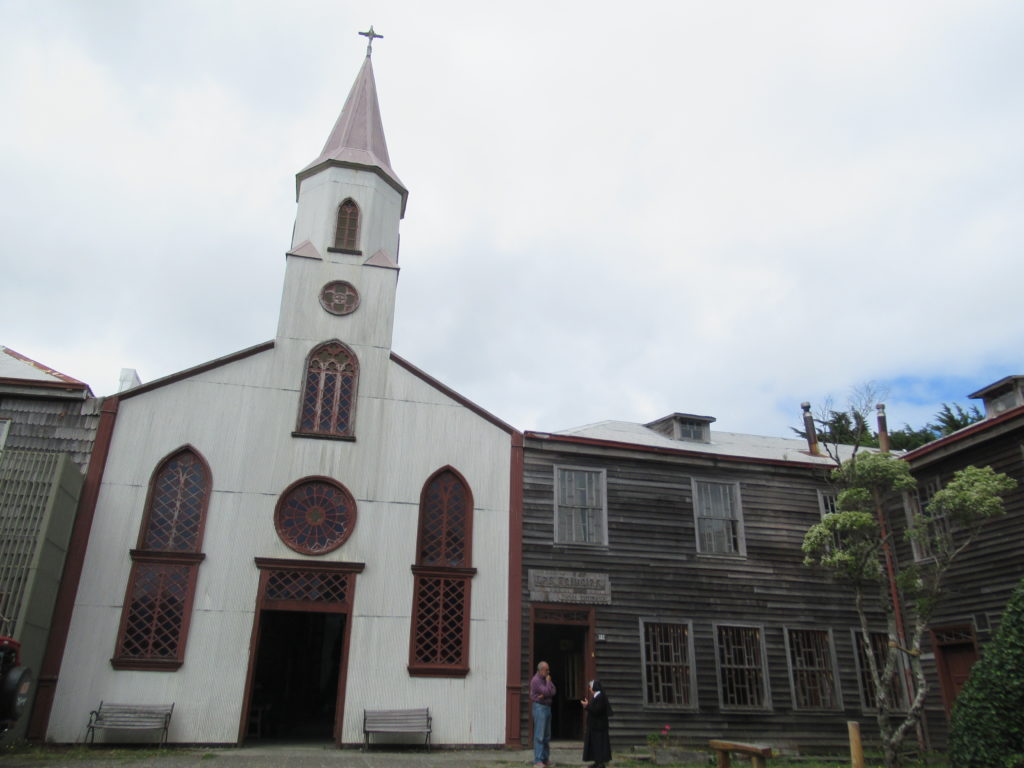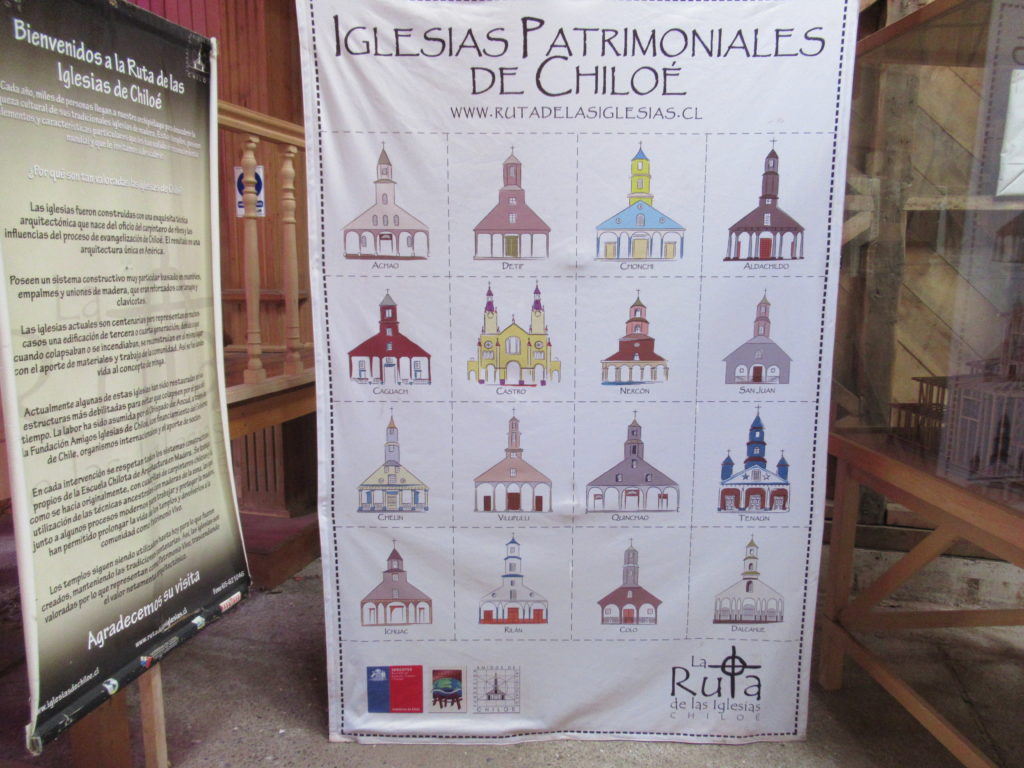 It wasn't just the churches that were made of wood… many of the houses were made of wooden shingles and looked lovely 🙂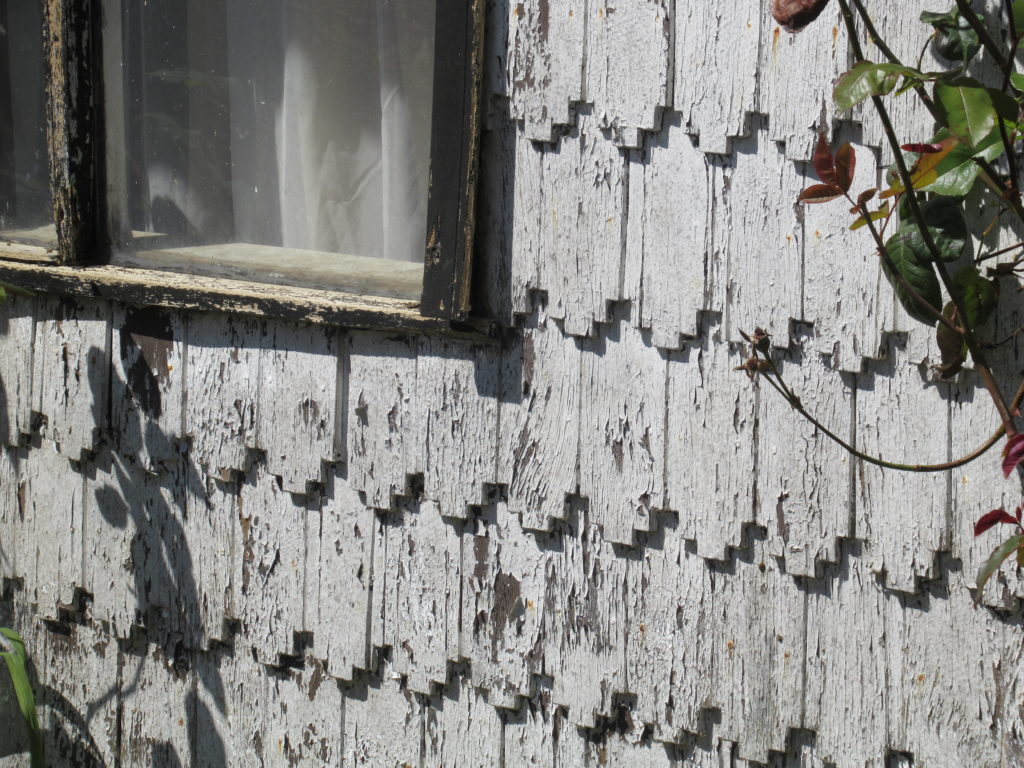 Ancud was also a chance for us to sample some of the culinery delights of Chiloé, many of which are quite unlike anything you can get in the rest of Chile (well the parts we've visited so far anyway!!!)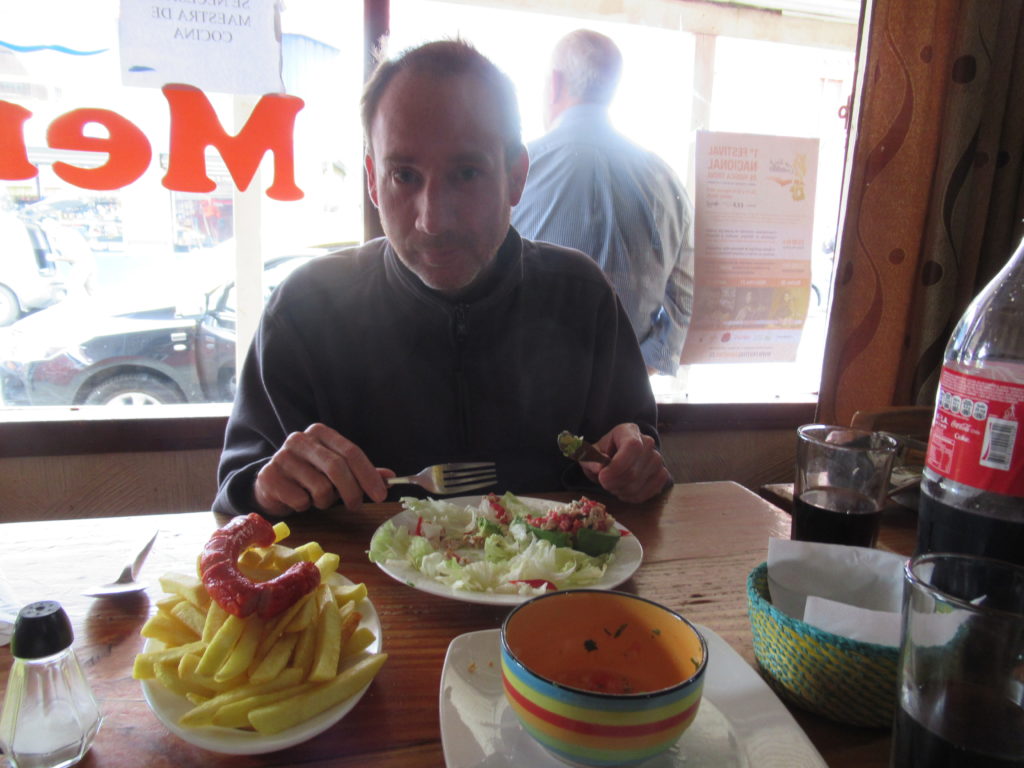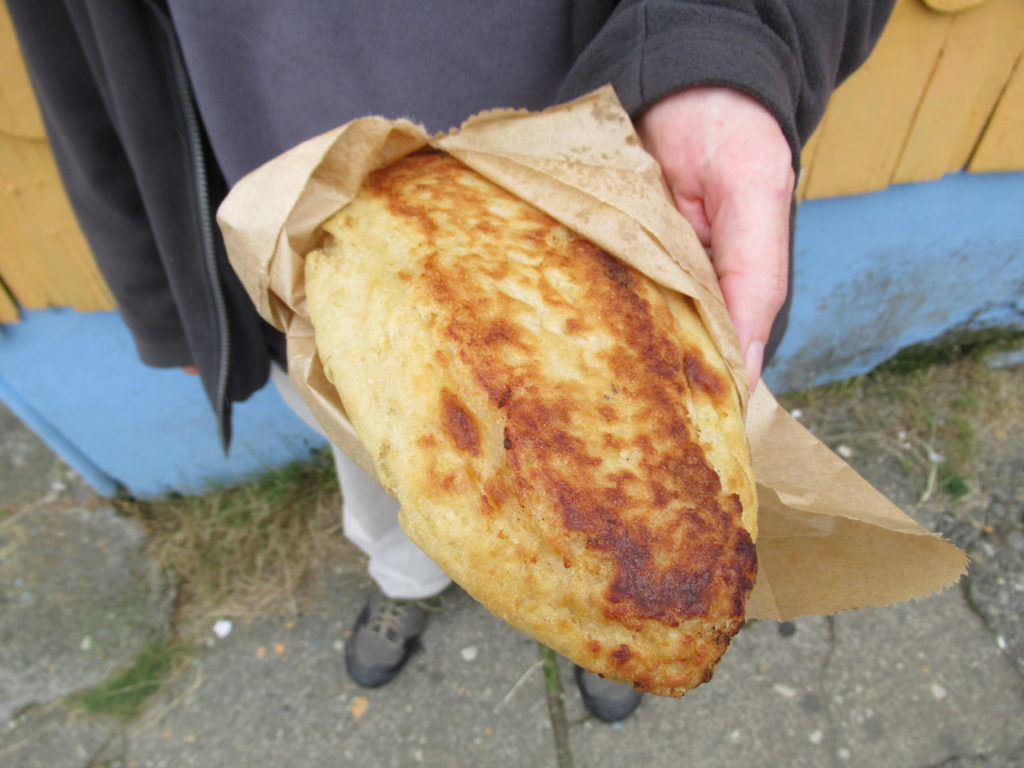 So, we left Ancud yet to see the 'wild' part of Chiloé promised by the Lonely Planet – but pretty content as we had a really nice time in Ancud 🙂