Estamos en Puerto Pirámides
Woo hoo! We're on the Valdes Peninsula, staying in the only town on the peninsula with accommodation – Puerto Pirámides.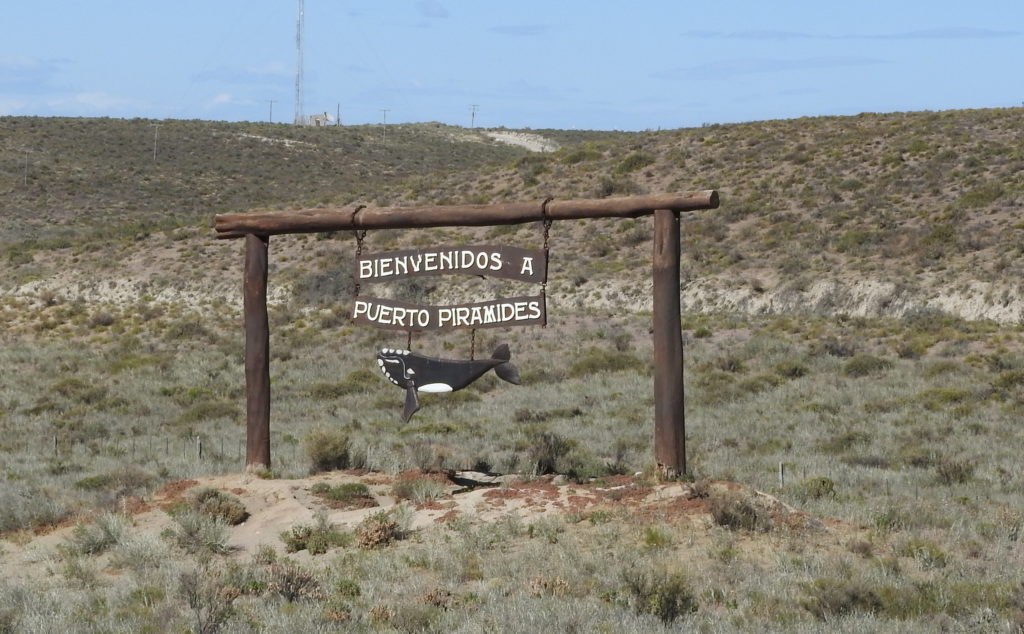 Puerto Pirámides is a pretty small town, so fearing that everything would be shut for Christmas (yes, Christmas… we're a bit behind on the posts…) we took most of our supplies with us from the 'Big Smoke' of Puerto Madryn… We didn't need to worry though – the town was buzzing (as much as a town of 429 inhabitants can*), and everything was very much open 🙂
Even though we left Puerto Pirámides early every morning that we were staying there, it was not because we didn't like it – just that there were bigger,better things to see on the Peninsula. We actually really liked Puerto Pirámides and enjoyed exploring the place on our first afternoon in town. Apart from the main drag with a few shops, the place is very much centered around the beach and the cliffs on either side of it…. the cliffs were cool 🙂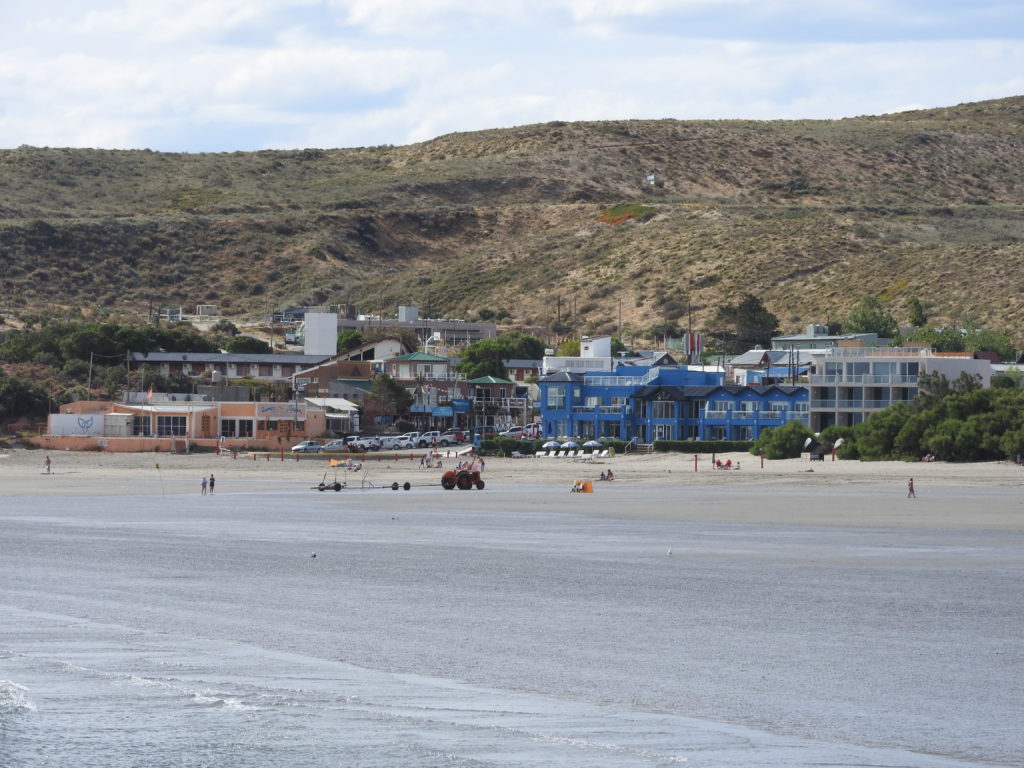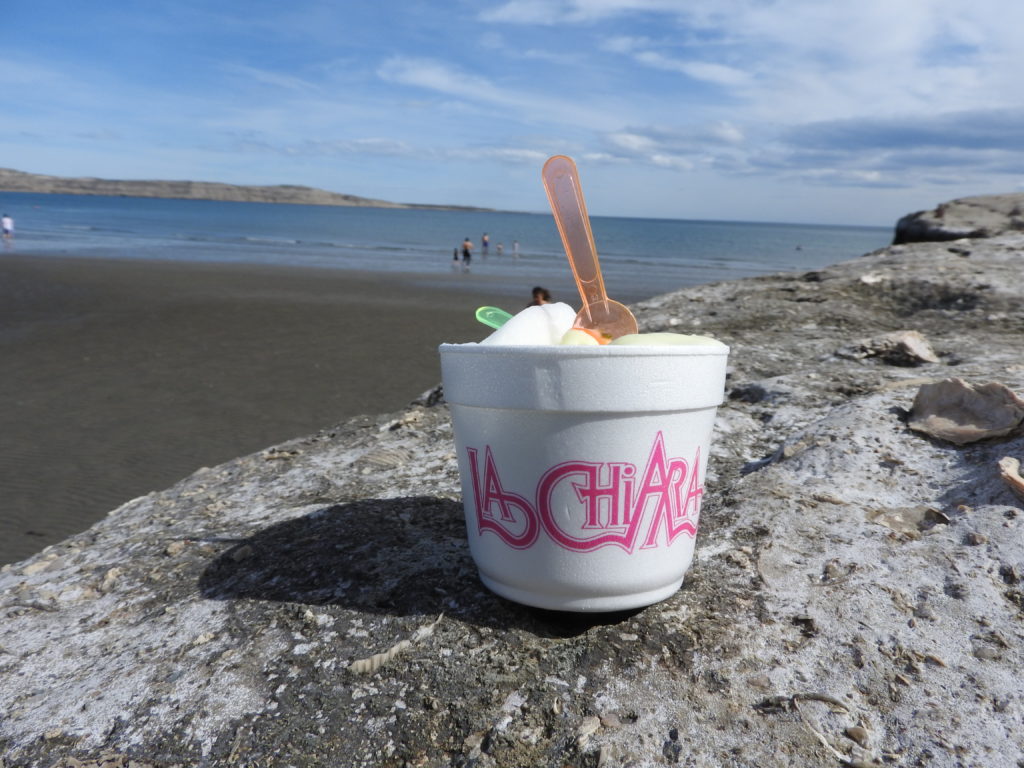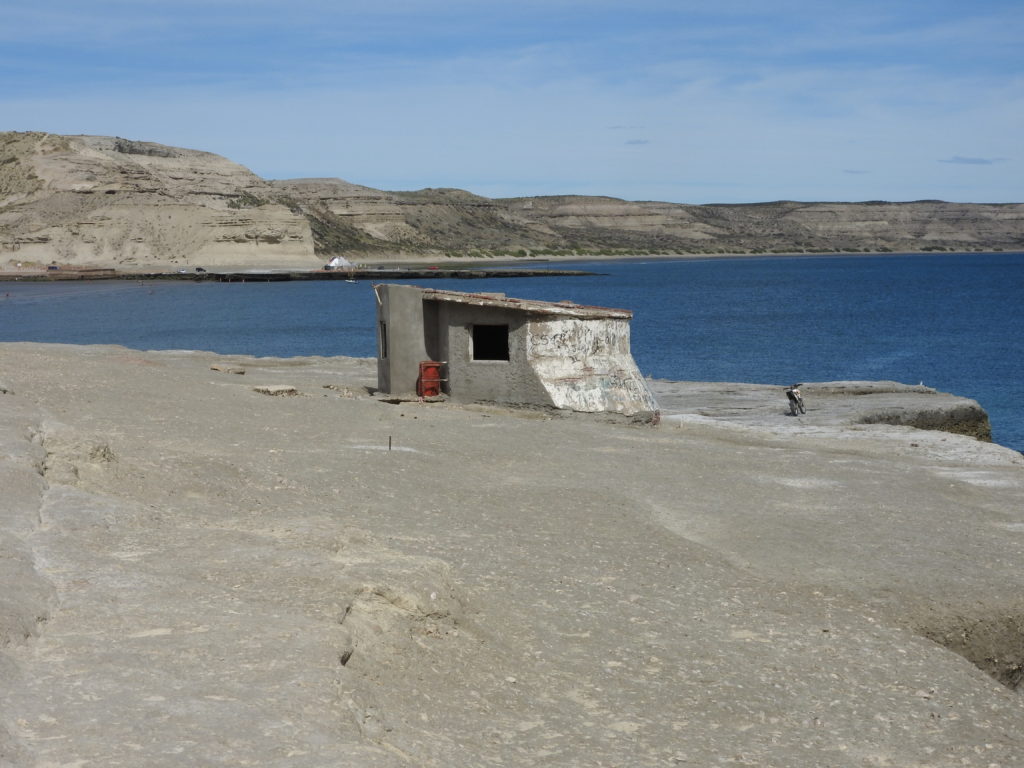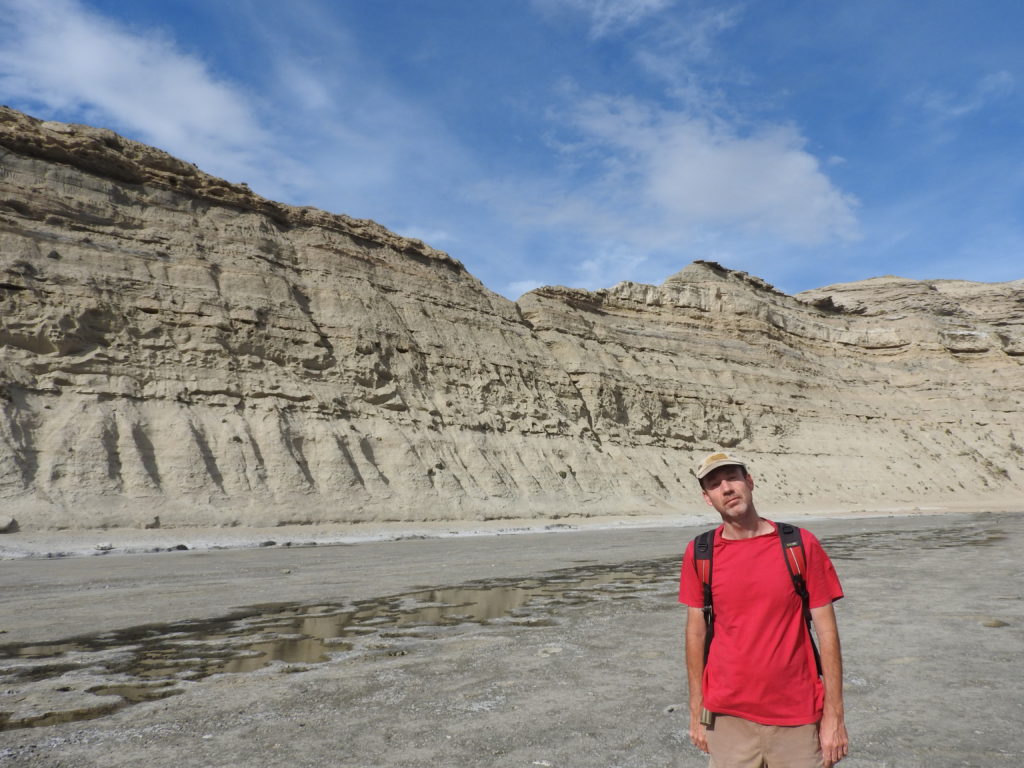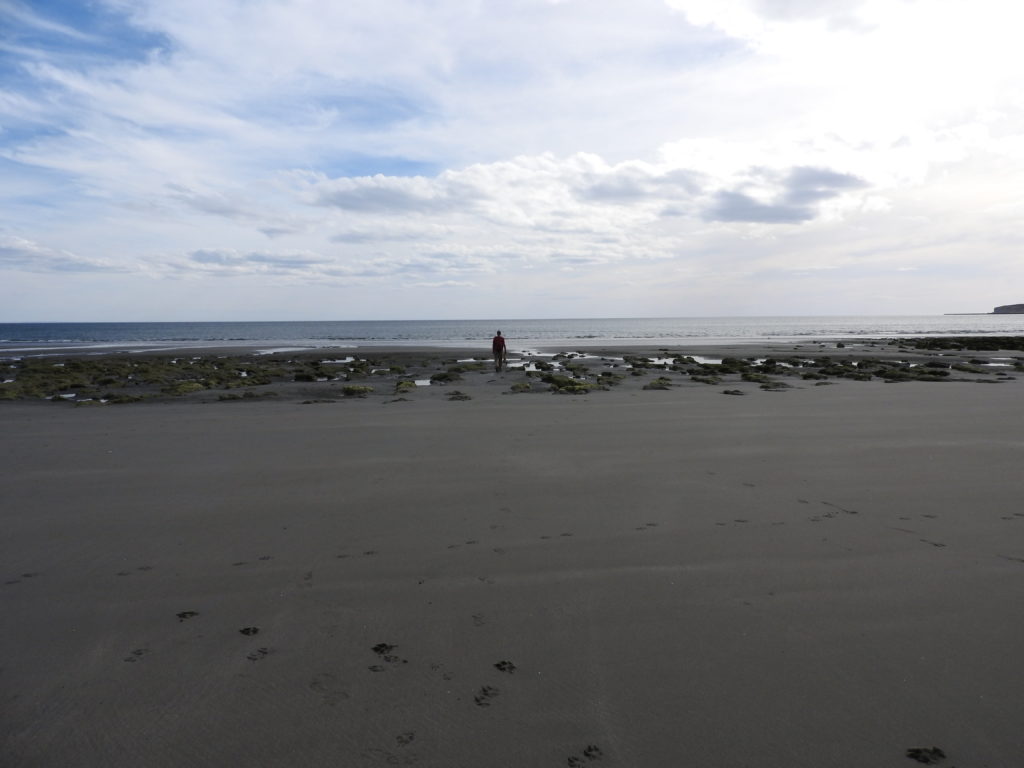 As you arrive there's also a view point overlooking the town… we made sure we stopped so we could see the town spread beneath us!?!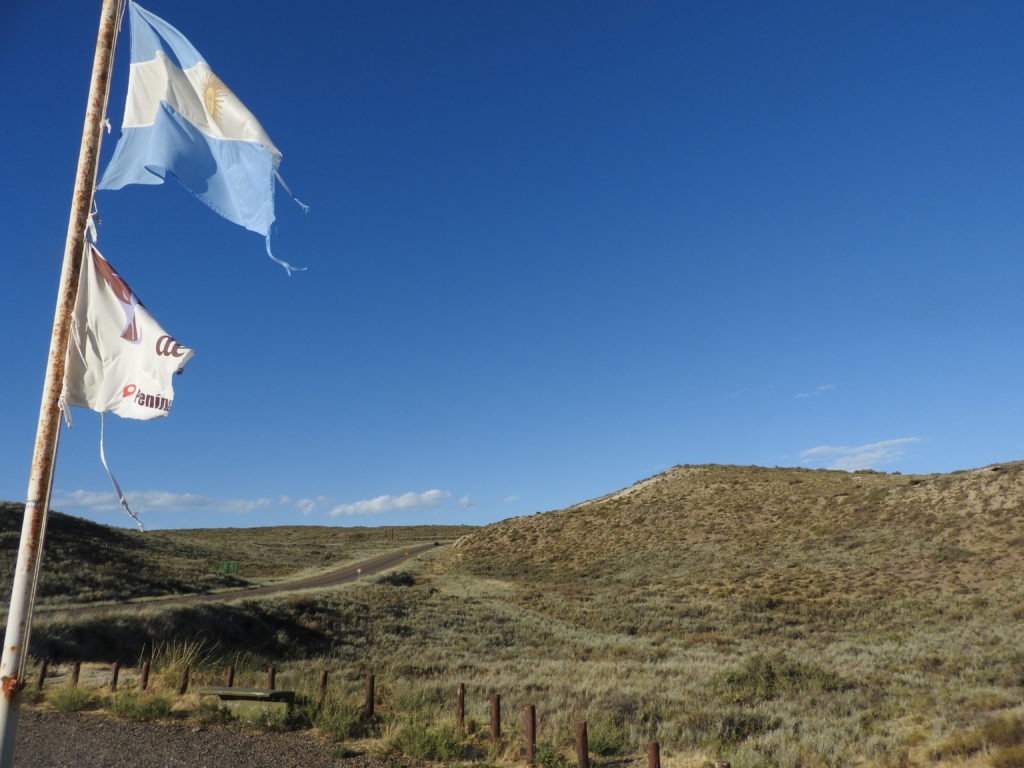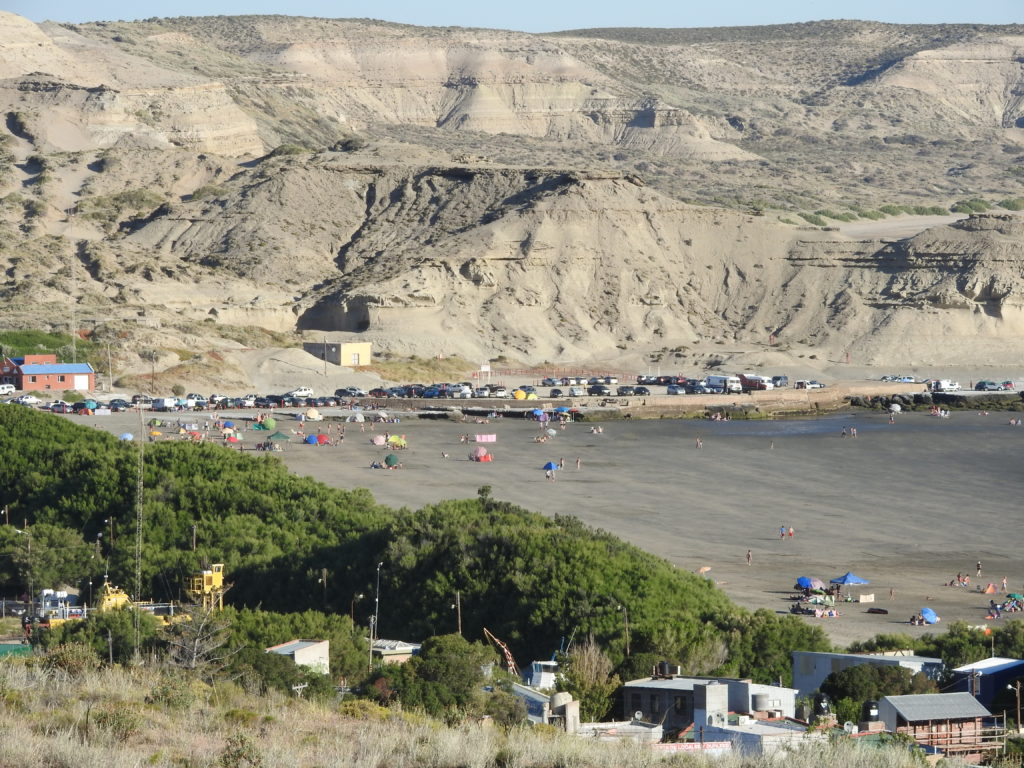 All in all, Puerto Pirámides was a great base to expore the peninsula… watch this space to see animal pictures from the peninsula… 🙂 🙂
*disclaimer – this stat was taken from wiki which is not necessarily a very reliable source of info… but Puerto Pirámides is certainly not a big place with lots of inhabitants!