After crossing the border, our first stop in Argentina was Purmamarca… Purmamarca is a place in Argentina that feels nothing like Argentina – well not like the other parts we've been too… I get that each province is a bit unlike the next… but Purmamarca felt so unlike Argentina it was surreal!
Although, maybe it was the shock of leaving Chile and arriving in Argentina… or was it the shock of travelling by bus… AND arriving at our destination over 2 hours early… 2 hours late – yes, this has happened heaps… but 2 hours early? That's unheard of in Argentina… maybe travelling at altitude makes buses run more efficiently!?!
Anyway… Purmamarca is located in Jujuy Province and is famous for its Cerro de los Siete Colores (hill of seven colours), which you can see from the dusty streets of the town AND from the balcony of our hotel room 🙂 The seven colours hill makes Purmamarca a very picturesque town…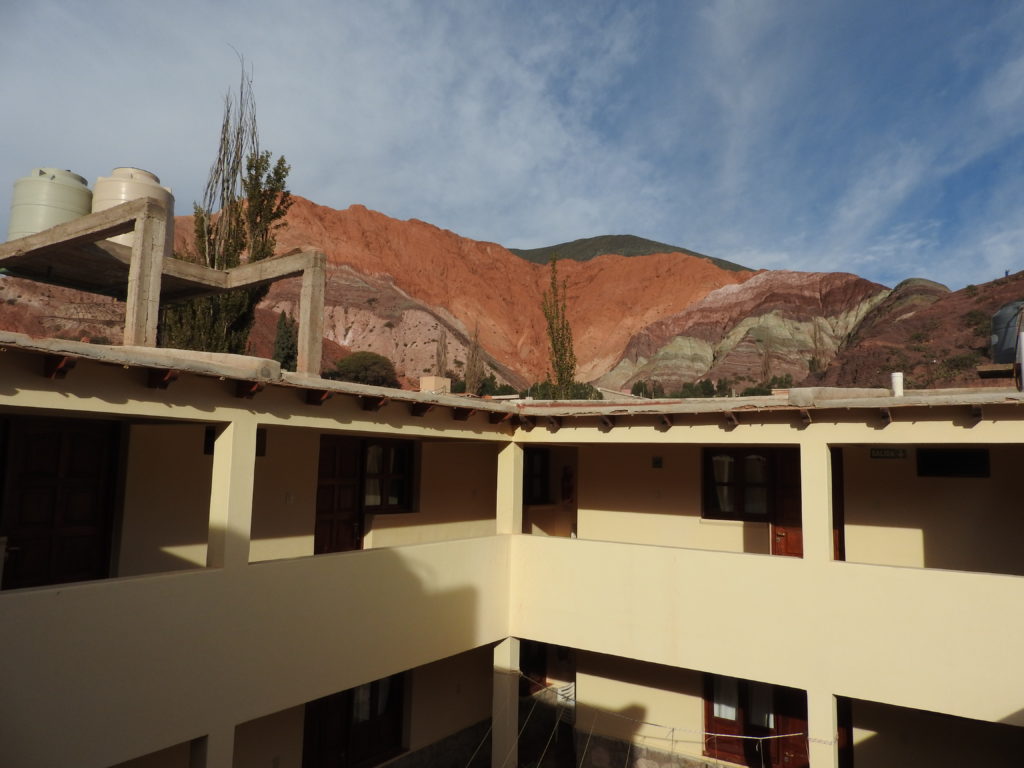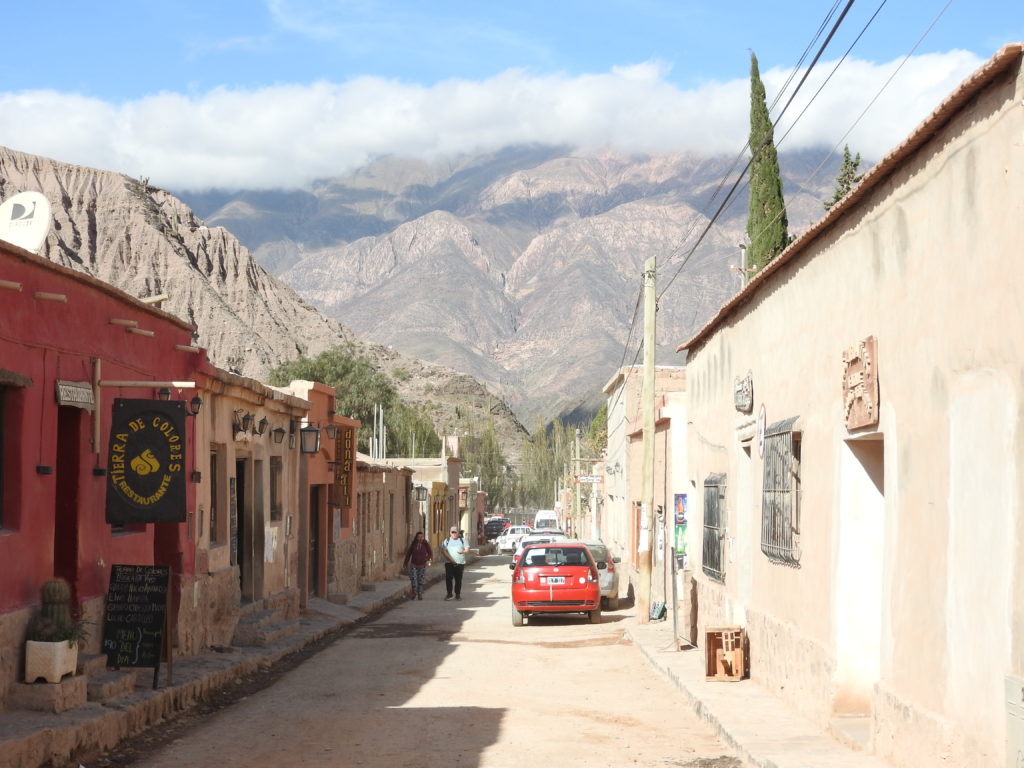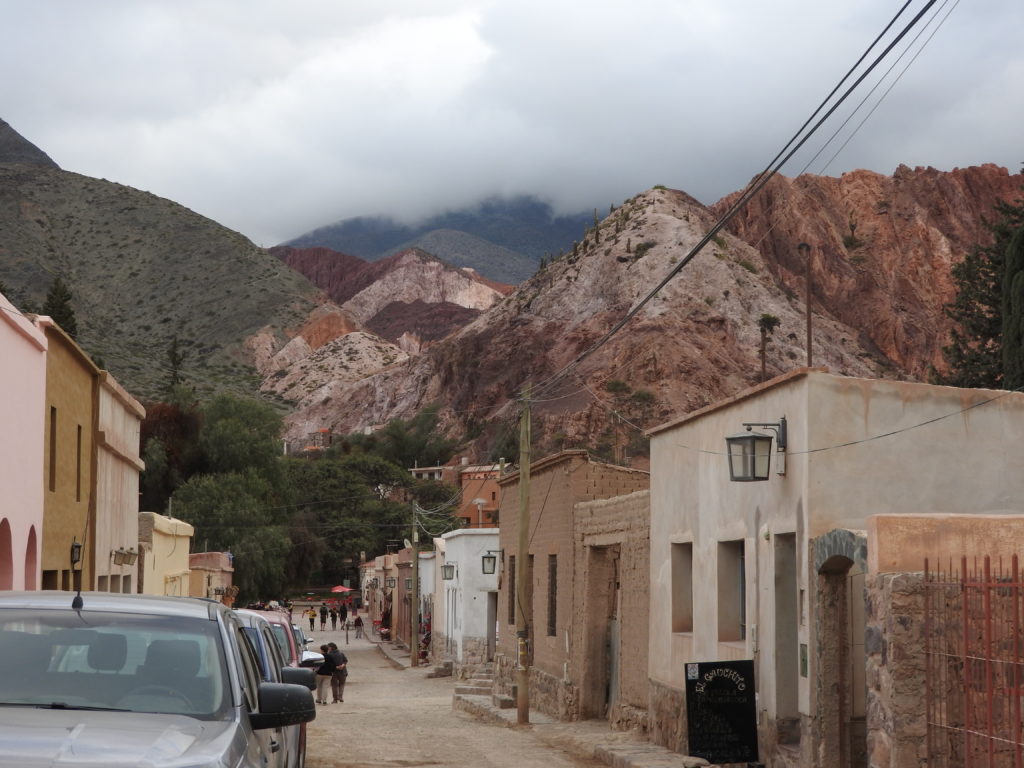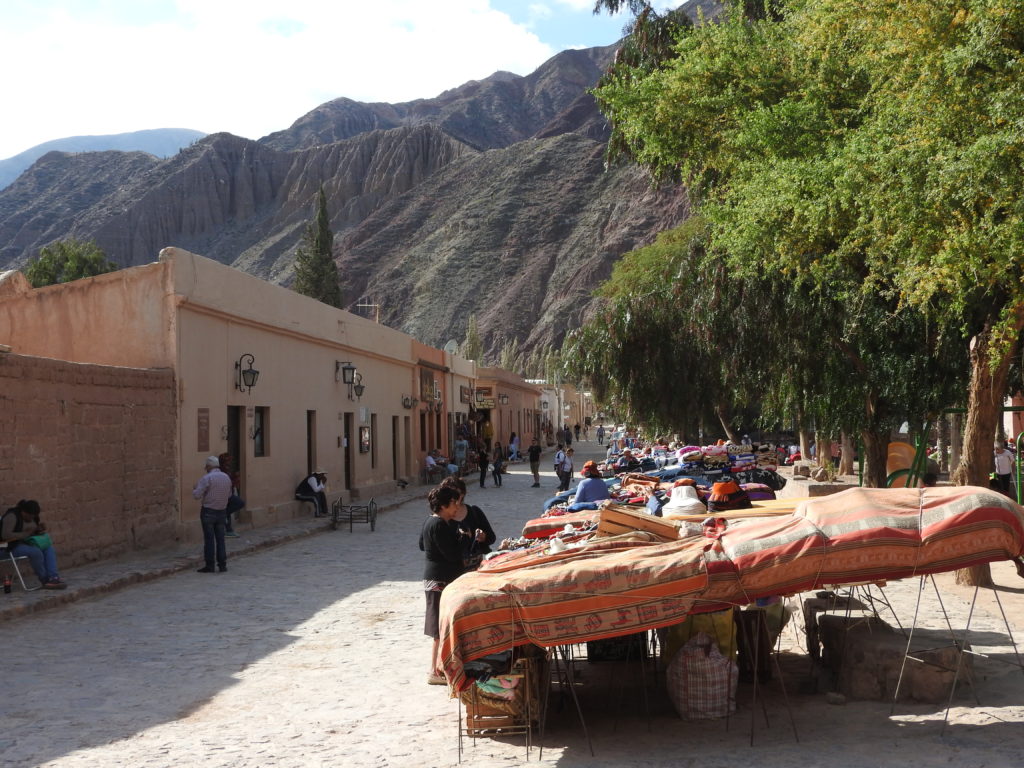 There is a viewpoint in town that you can visit too – it's called Mirador Pobito – we visited this mirador before realising that there is a much better one that is free, much less crowded, and with better views…
Here is a picture of the view from the viewpoint in town that you have to pay to go up…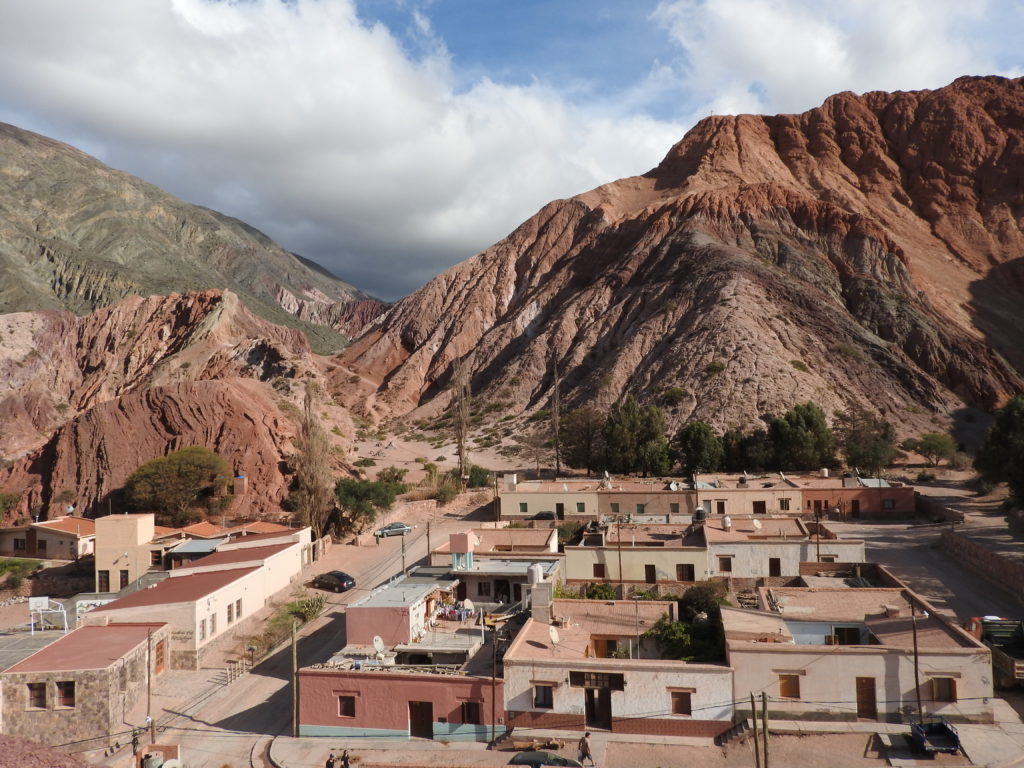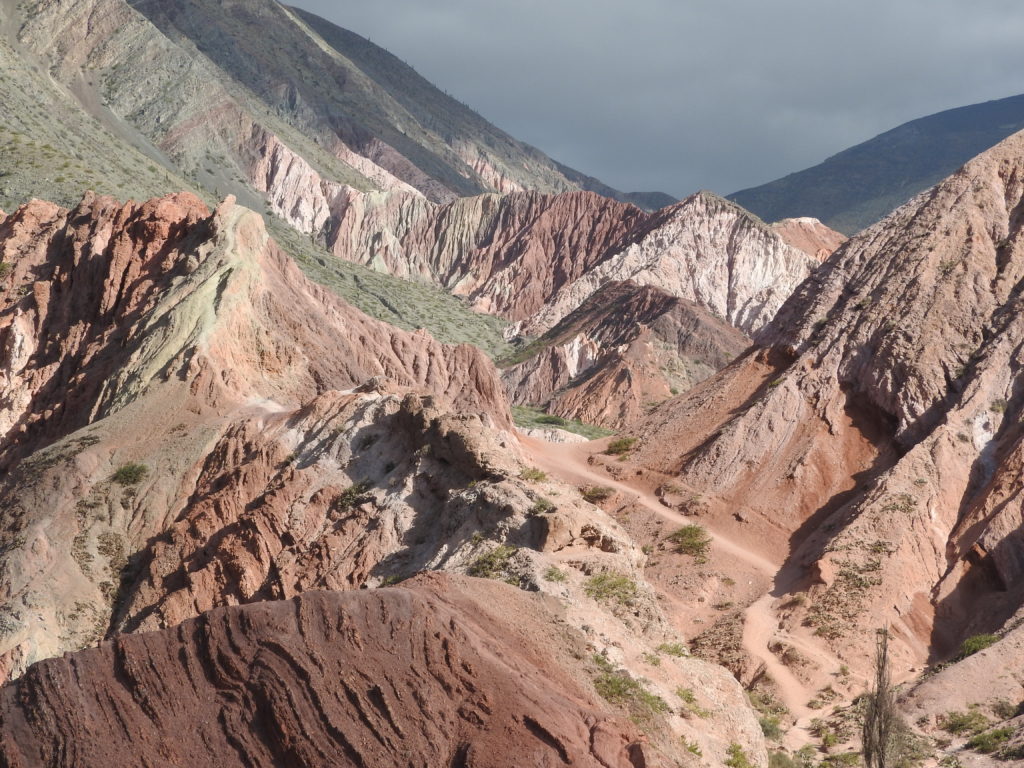 And now for some pictures of the second, more superior viewpoint that is FREE that we also went up…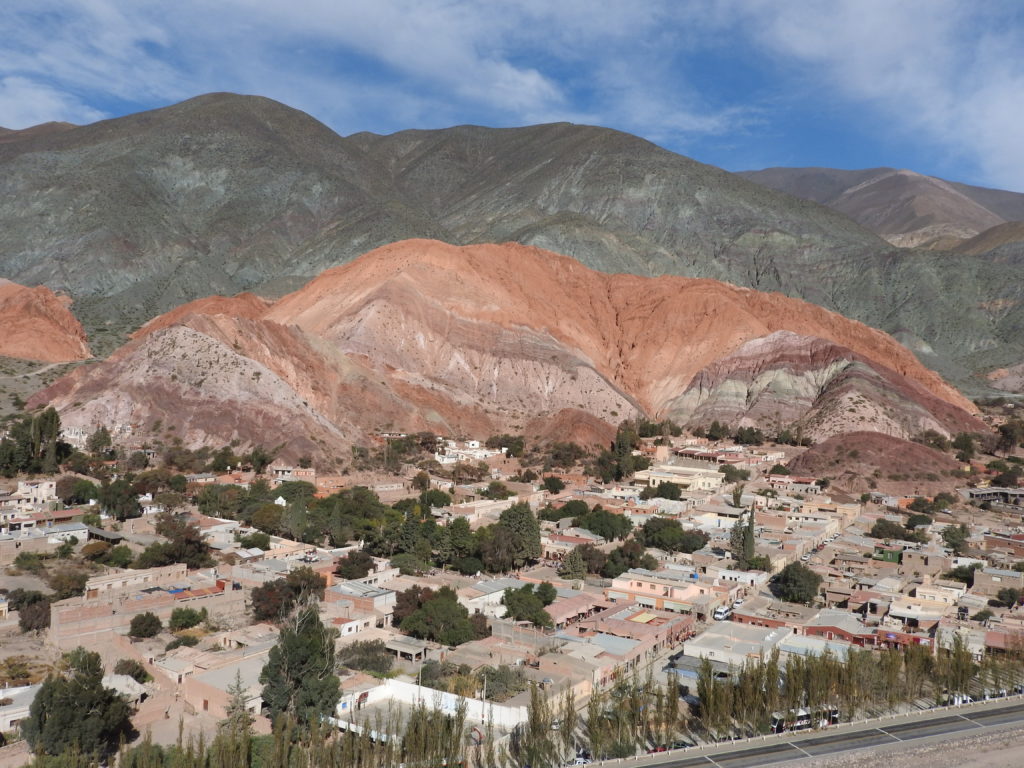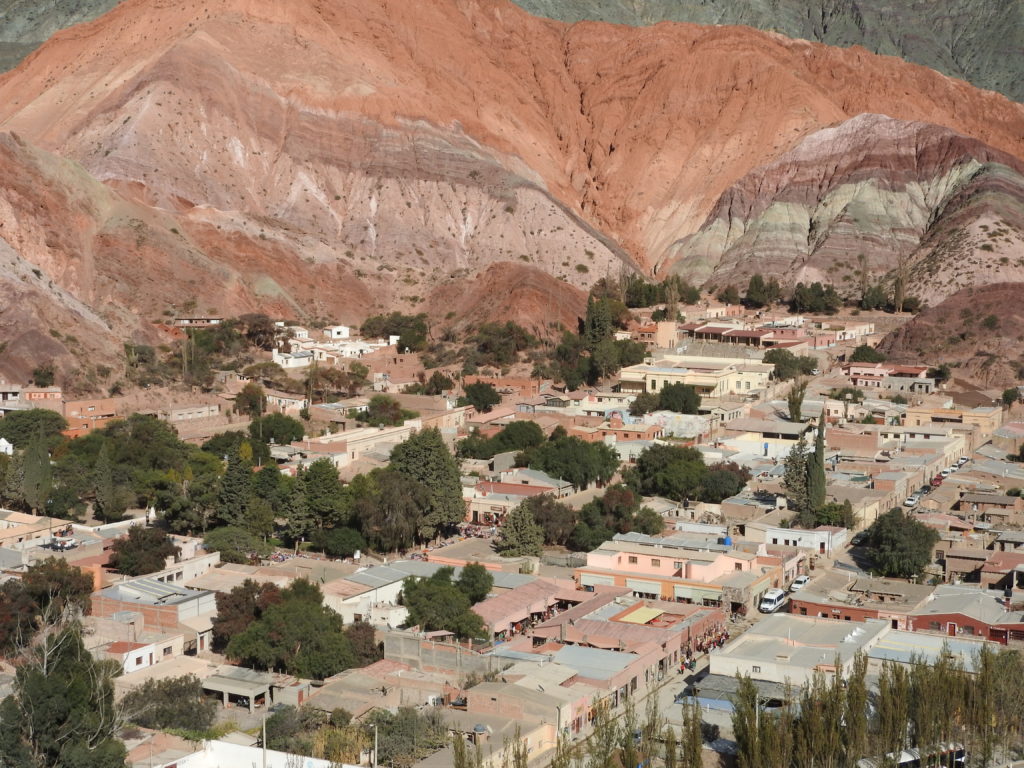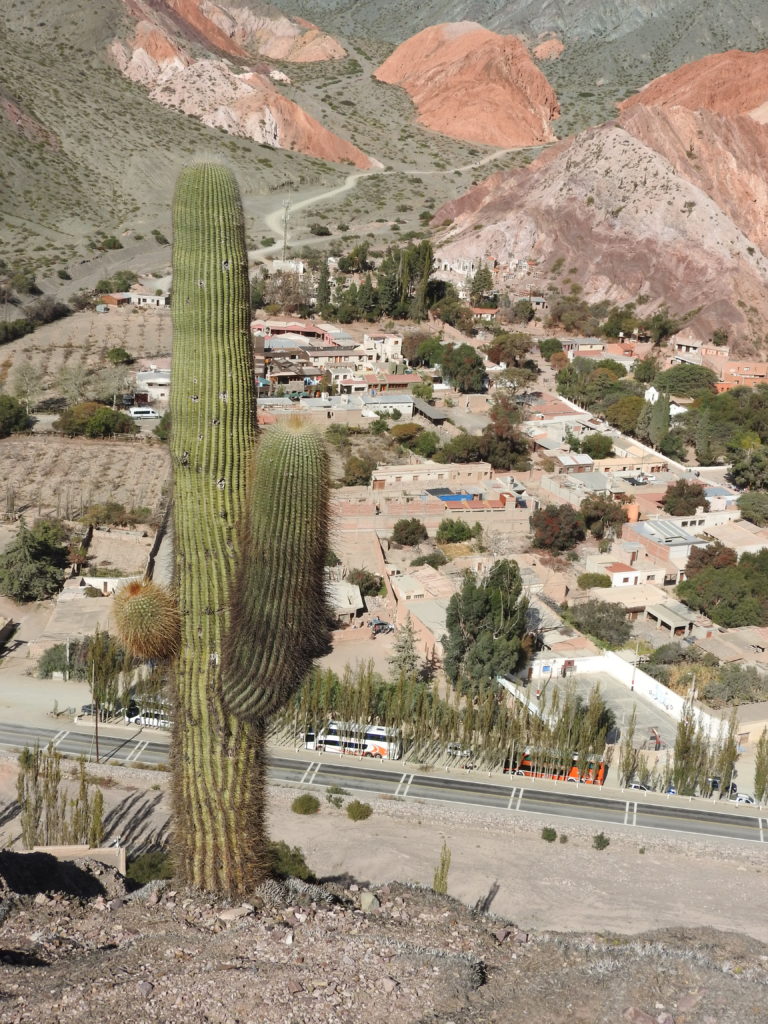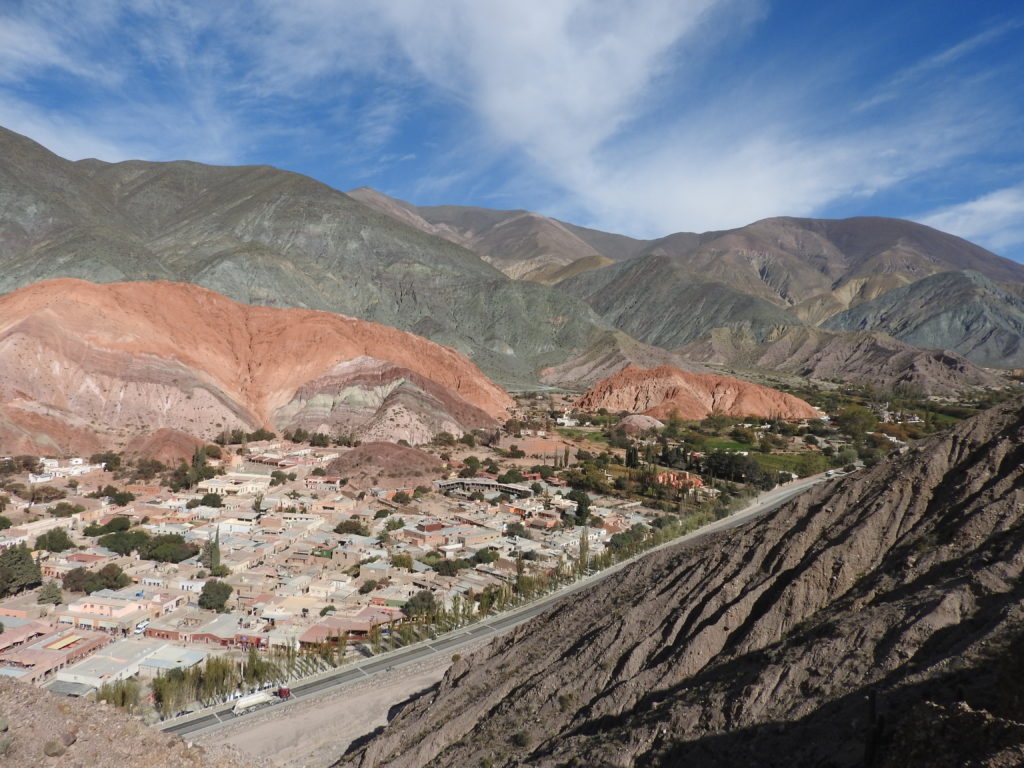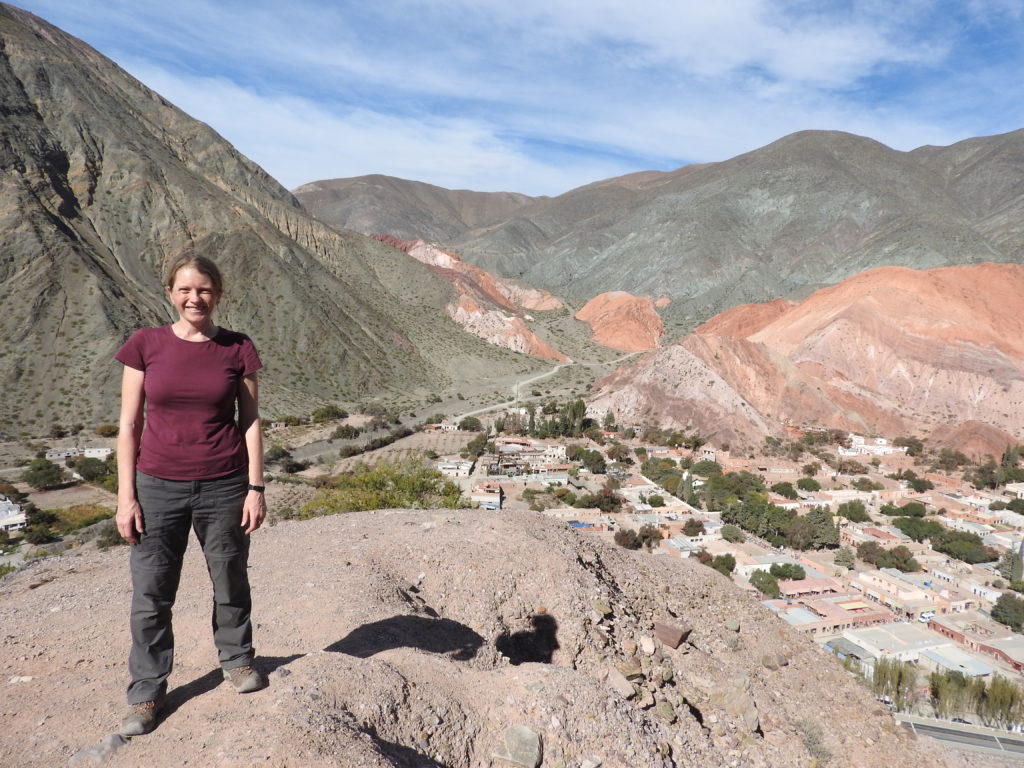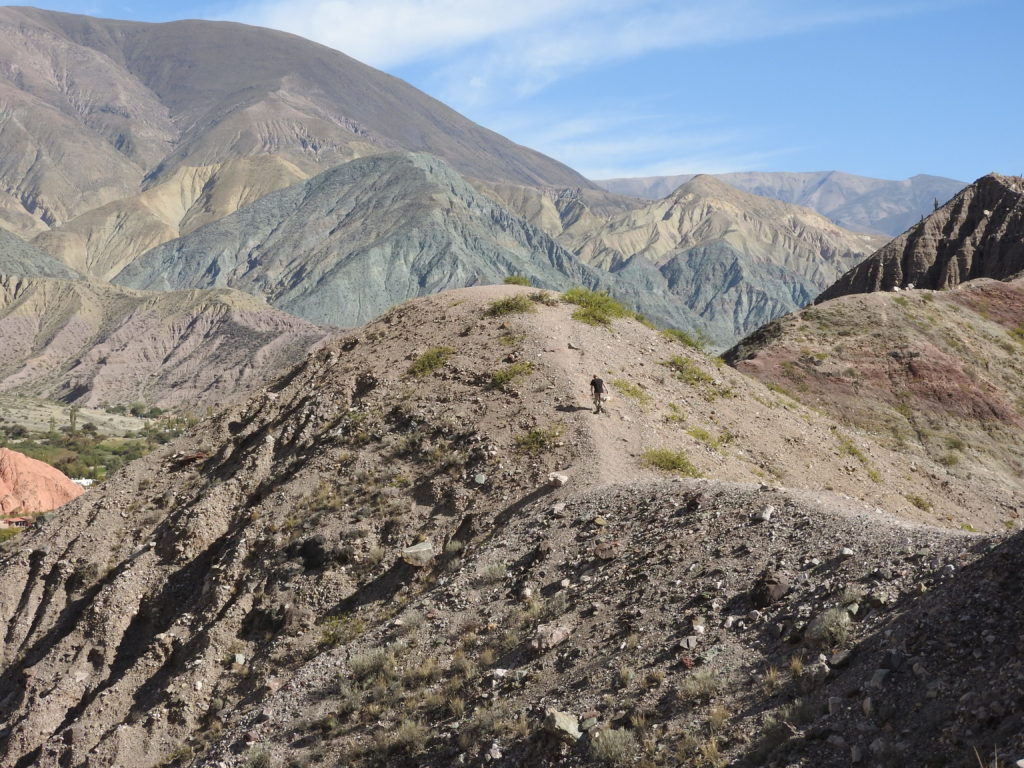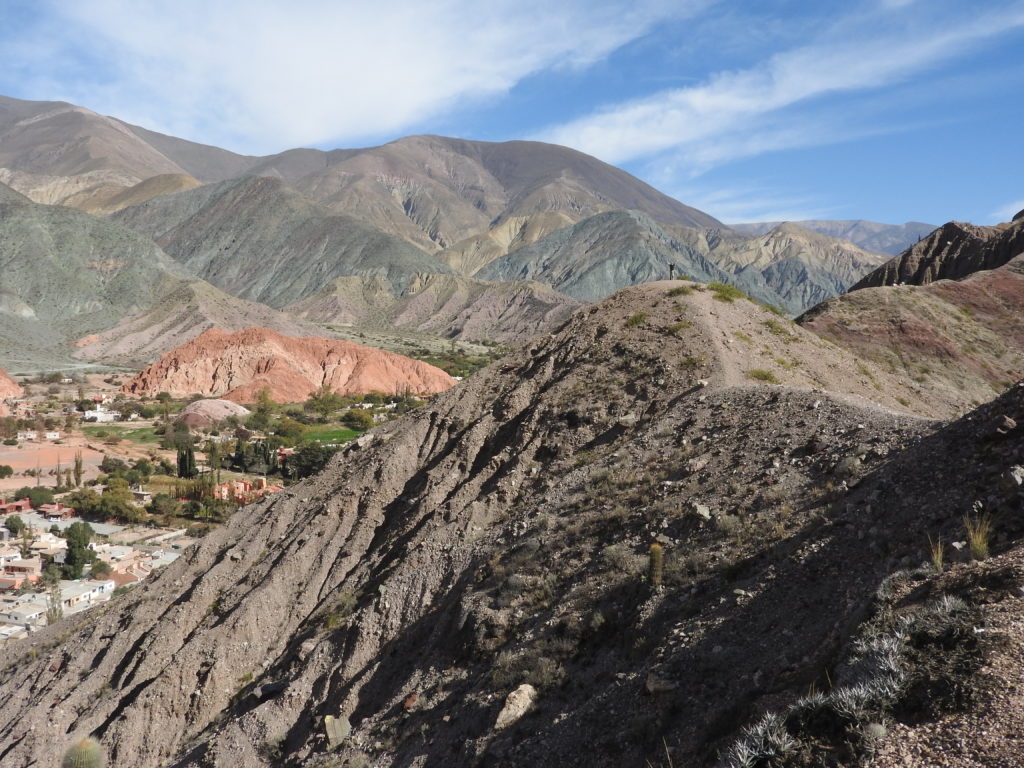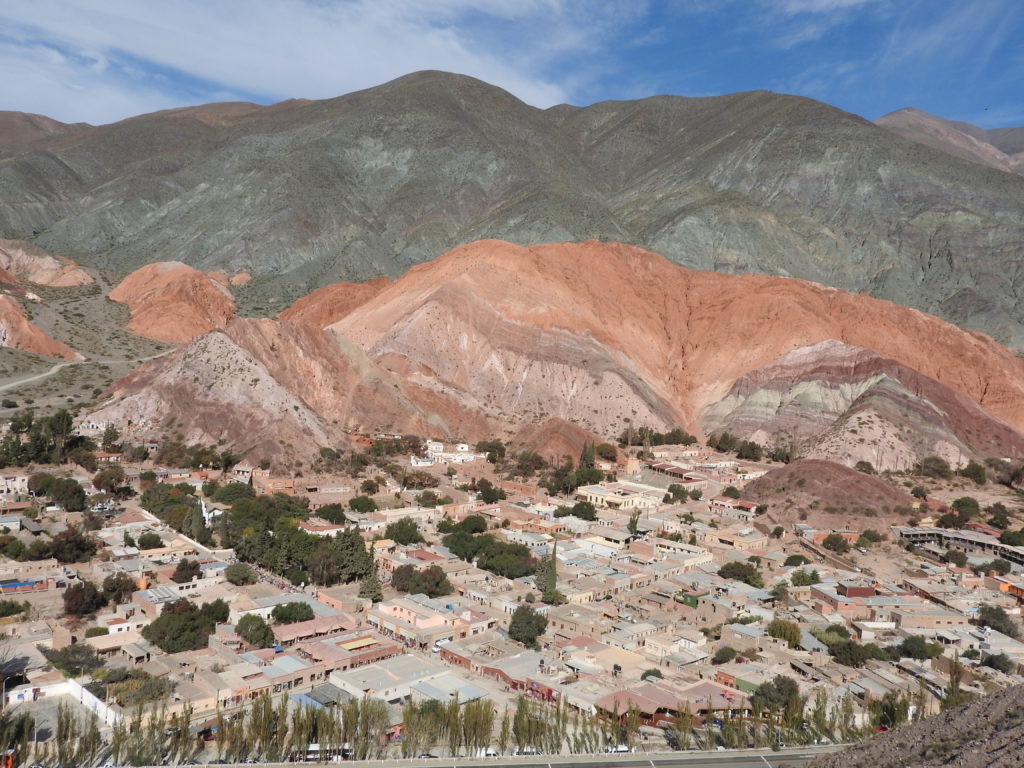 The other thing to note about Purmamarca that makes it different (and better in my opinion!) to other parts of Argentina – Street food!!! Other parts of Argentina seem devoid of it, but here there are heaps of sellers selling tortilla a la parilla rellenadas… it seems like these pastries, which are primarily filled with cheese and ham and then cooked over hot coals are only found in this part of Argentina… such a shame – they should be everywhere!!!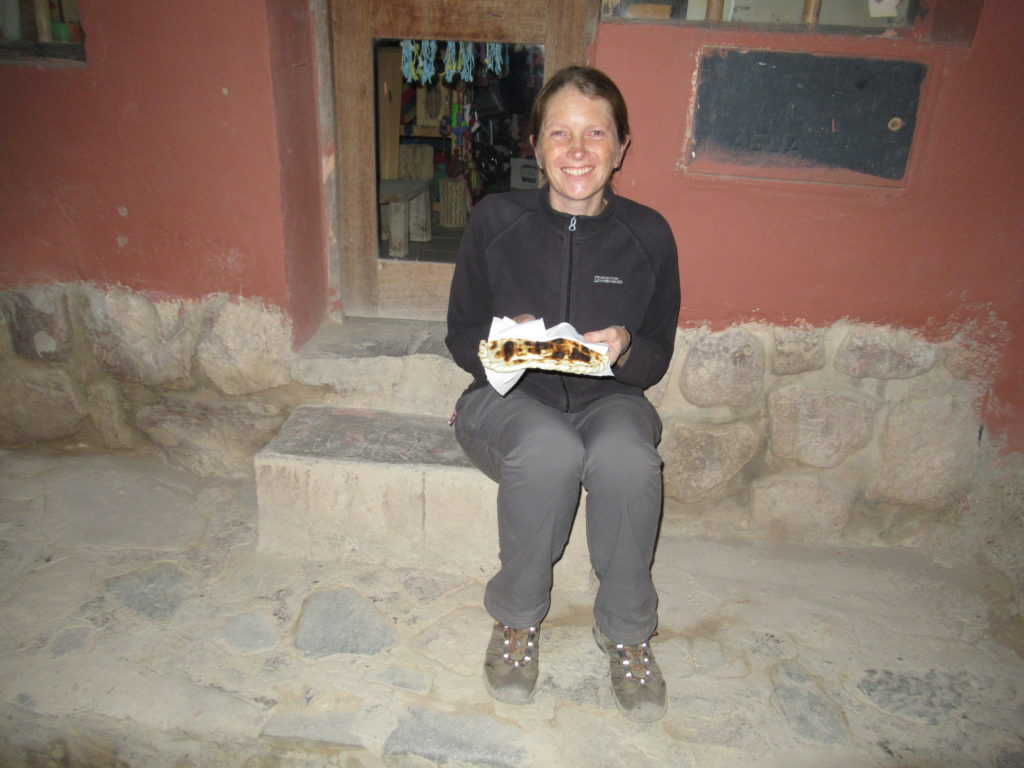 To sum up, we really enjoyed our stay in Purmamarca, and were looking forward to seeing just how different the other parts of Northwest Argentina were from the rest of the country 🙂