Leaving one of the quietest spots in Costa Rica it was time to head to Quepos – one of the most famous destinations in Costa Rica… Quepos is famous as it's the closest tourist town to Manuel Antonio National Park – the smallest, BUT one of the most visited National Parks in Costa Rica…
A boat journey, and three bus rides later – just leaving the Osa Peninsular took some planning – we arrived!
Quepos – I have to say, was nothing like I imagined it to be… in fact I quite liked it! It had managed to retain some of its local character and charm in spite of the influx of tourists… but maybe that was because most tourists – at least those with a decent budget – seem to prefer to stay in Manuel Antonio Village itself as that means they're closer to the park and can join the park entrance line without having to set a 4am alarm… But that's for a different post!
We had a whole day to check out the sights and sounds of Quepos, and included in the day's activities was purchasing our tickets for our day in the famous National Park – we'd heard that you could buy them in advance and that that way you'd only have to line once at the park i.e. to get in! Otherwise it would be line up to buy the tickets and then line up to go in – and in the meantime if the daily entrance limit had been met you wouldn't be able to go in until someone left!?! Why do they make it so hard?
We decided to get the chore out of the way first – we headed to the bank! Yes, in Costa Rica if you want to buy an advanced ticket to Manual Antonio National Park you need to line up at the bank (there's only one of the banks licensed to sells them though – so you need to go to the right one!).
We enjoyed our day in Quepos…  We spent time strolling along the waterfront which was nice and relaxing – we even spotted a couple of birds while we were there.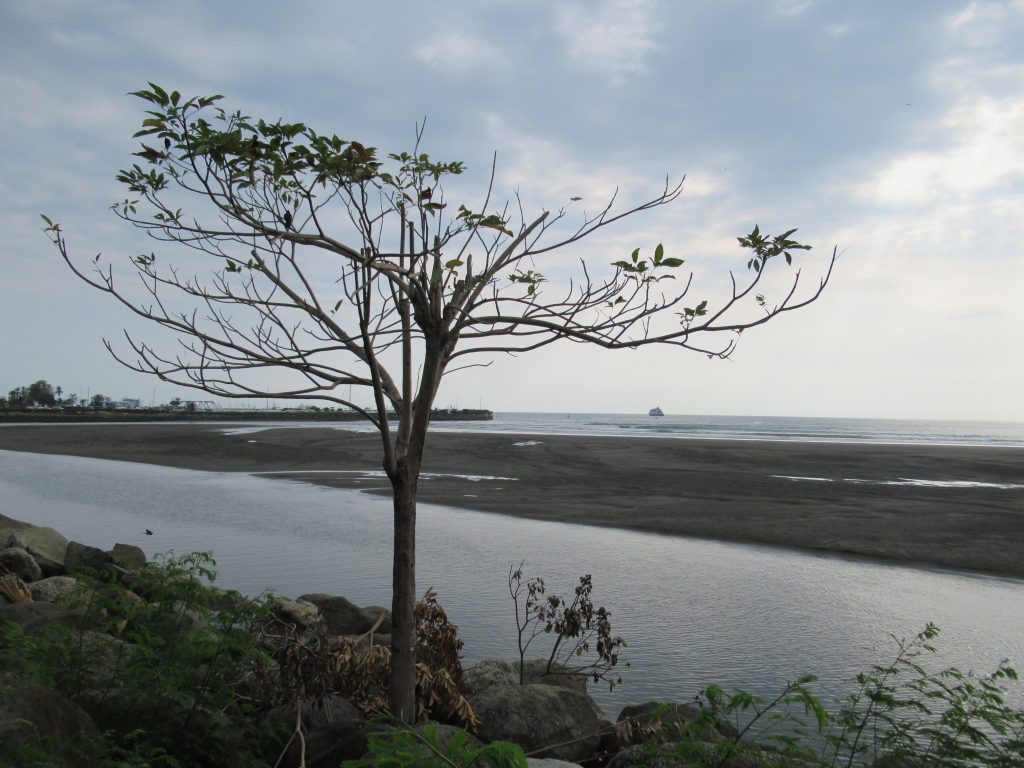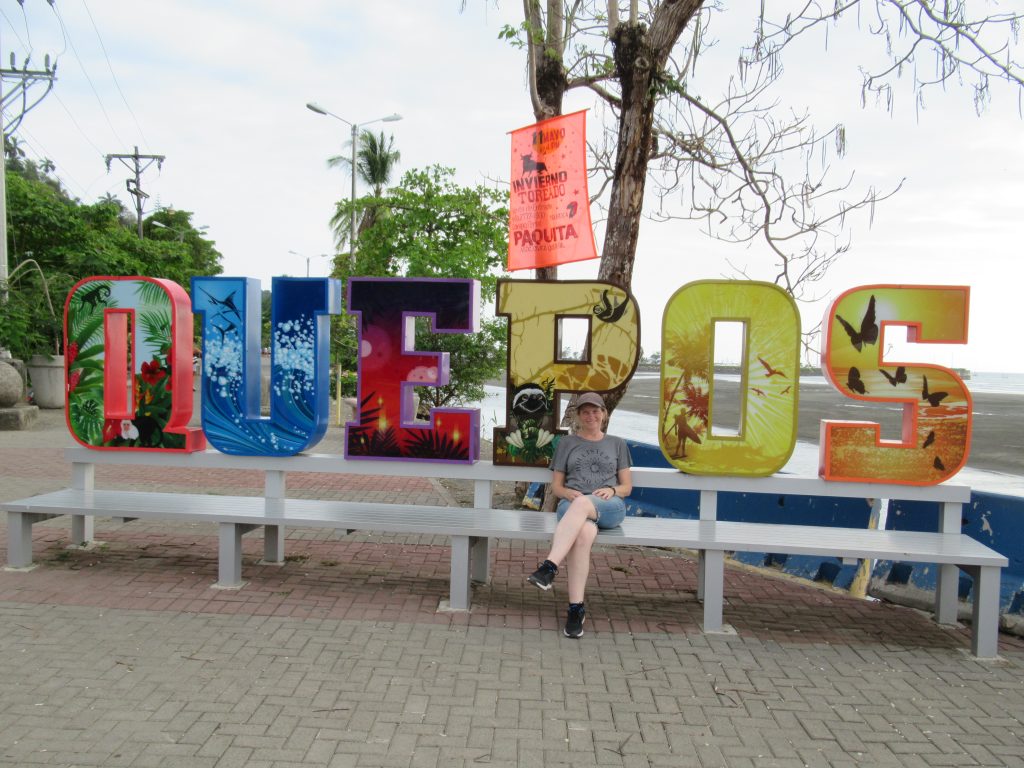 After checking out the waterfront it was time for coffee 🙂 We'd done our research and knew where we were going – a local place that roasted its beans on the premises, and which was – according to the reviews – the best coffee in Quepos… 'How was it?' I hear you ask… – My thoughts – don't trust reviews… not everyone has the same tastebuds!!! 🙁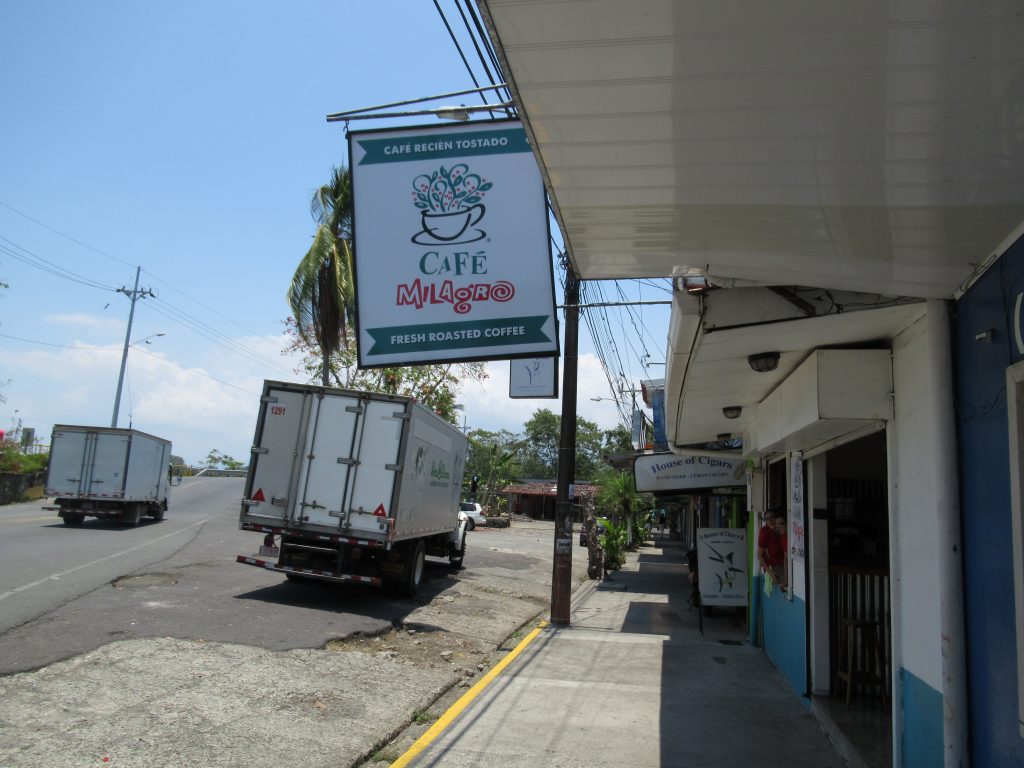 Then we strolled around the town looking in many of the overpriced tourist shops – needless to say we didn't buy anything 😉 Killing time before it was lunch time… Lunch did not disappoint – a casado con pescado (fish set menu) – it was DELICIOUS 🙂
All that was needed was a decent coffee… we went to the supermarket for supplies and managed to pick up what I claim to be the best Costa Rican coffee we've drunk so far…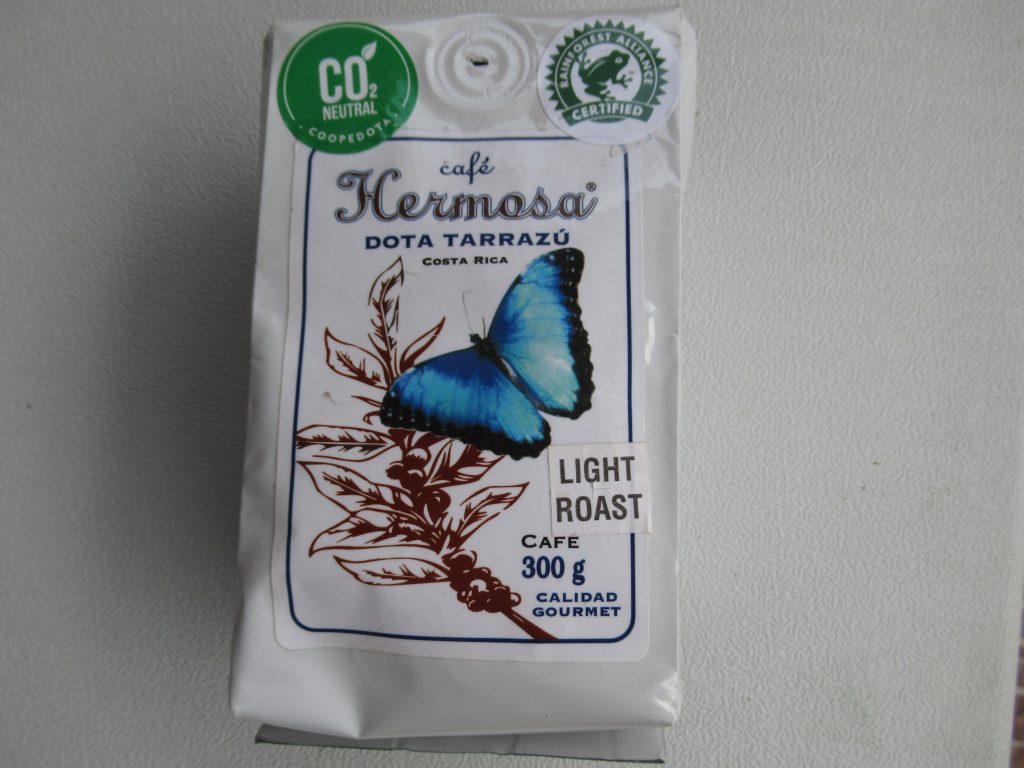 We had had a very pleasant day in Quepos – for a place so close to a major tourist centre it had had a really nice laid-back vibe.