Manuel Antonio National Park
Manuel Antonio National Park is the smallest national park in Costa Rica. It is also the BUSIEST National Park in Costa Rica – the trails are easy, it's close to San Jose, and it has beaches…
So we were expecting the worst, and almost decided not to go – but in the end it was totally worth it – we had a really great day and saw lots of animals! 🙂 We had taken the advice that we had seen on the internet, and bought our tickets the day before. We also made sure that we were already lined up outside the park waiting to get in before it opened at 7am – apparently if you don't come early enough and it's busy, you can wait for hours to get in, and even sometimes not get in at all!?
There is a bus service between Quepos and the park, and we were on the 6.10am bus! Yes, we do get up early to see animals! 🙂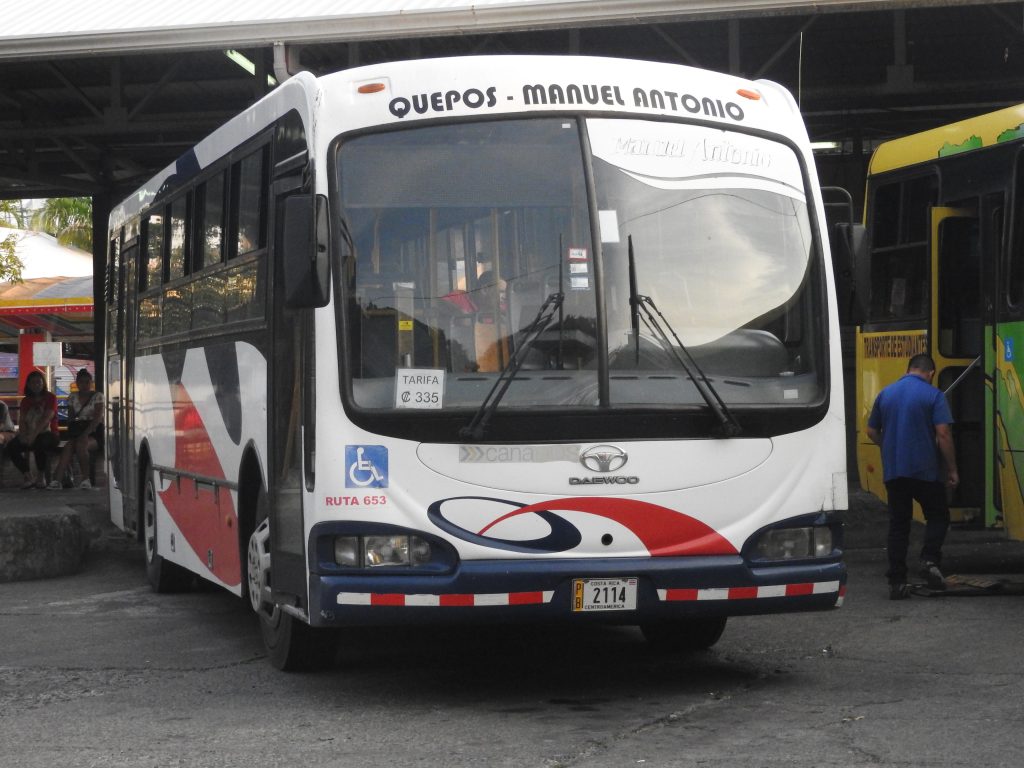 By the time we arrived at the entrance it was around 6.40am, and there were already two lines – one to get into the park, and one to buy tickets. Both the park and the ticket office open at 7am – so if you have already got tickets then you are going to get in before everybody in the ticket line 🙂 YAY US! There was only around 15 people in front of us, so we were soon in the park. We steamed ahead at a brisk pace, and picked a trail that seemed like it would be the least busy – we were off!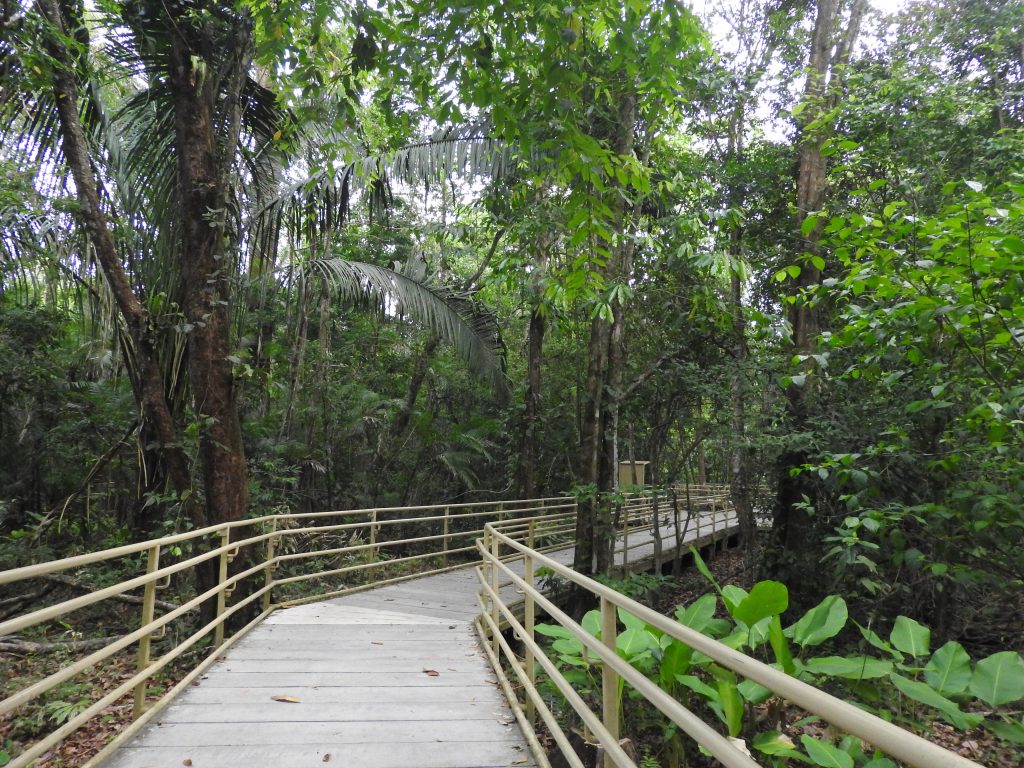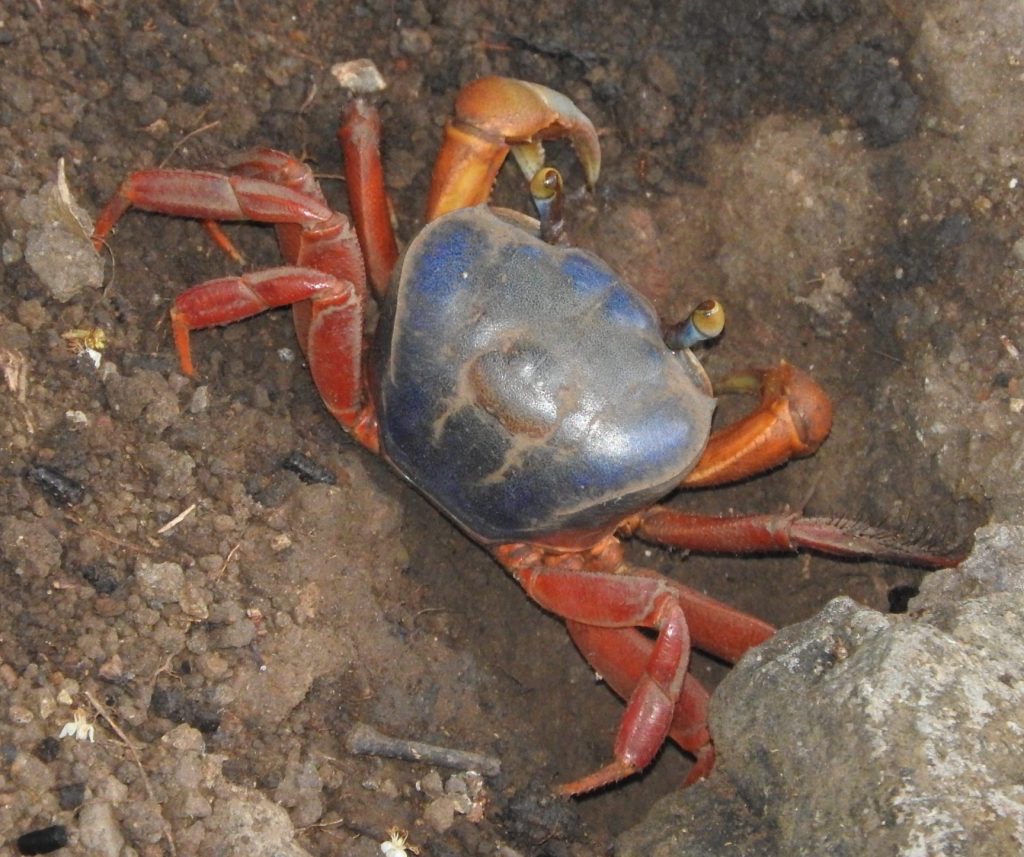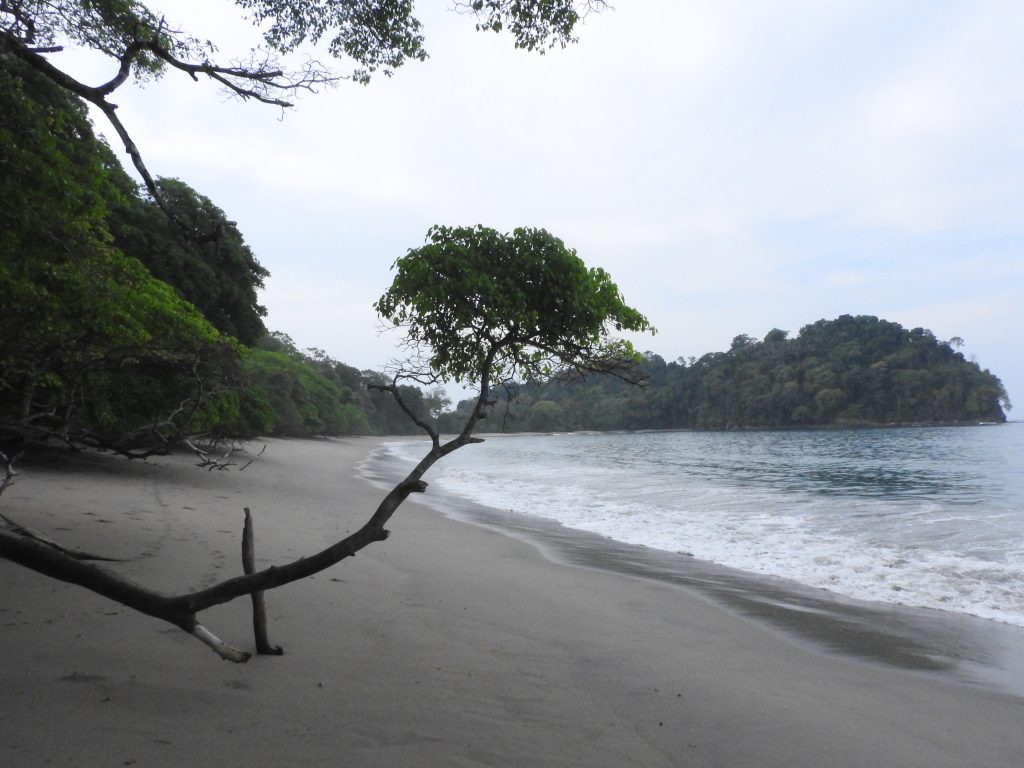 The first few hours were really great – it was pretty quiet and the park was beautiful. We knew that it was only a matter of time before the tour groups arrived though, so we walked what we thought would be the most popular trails first.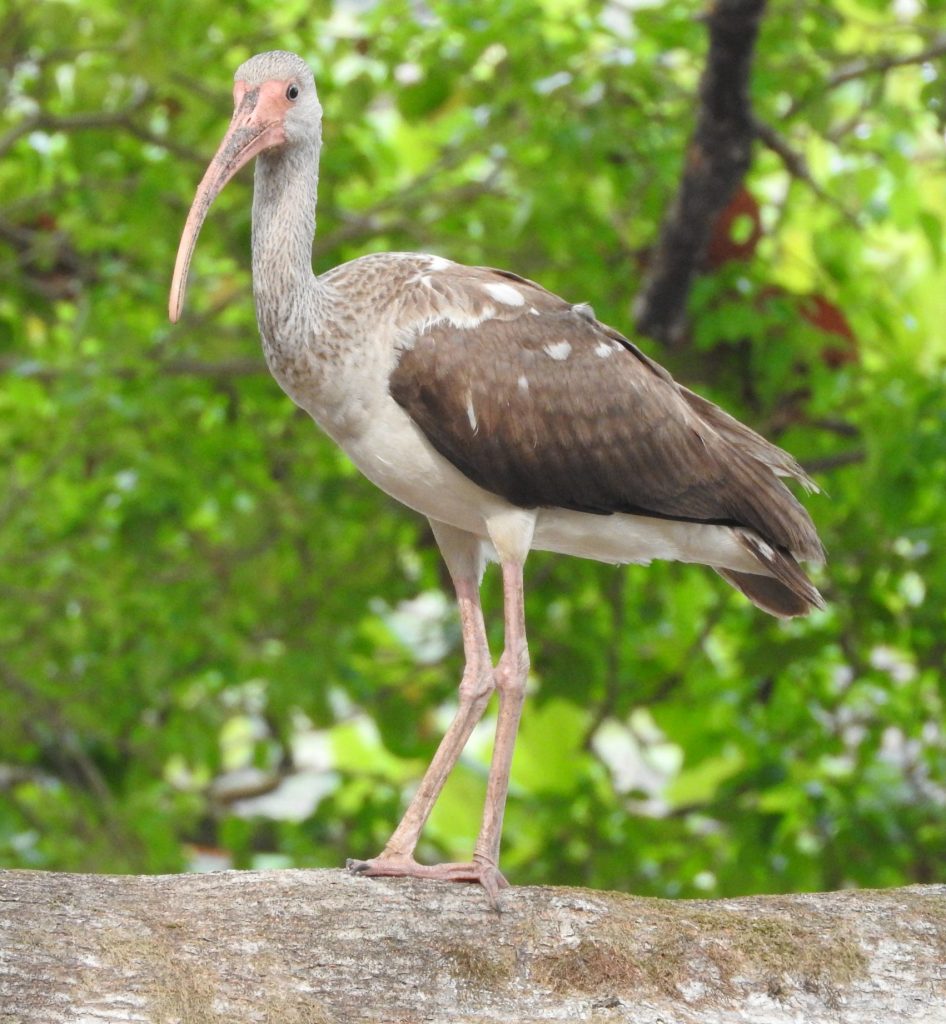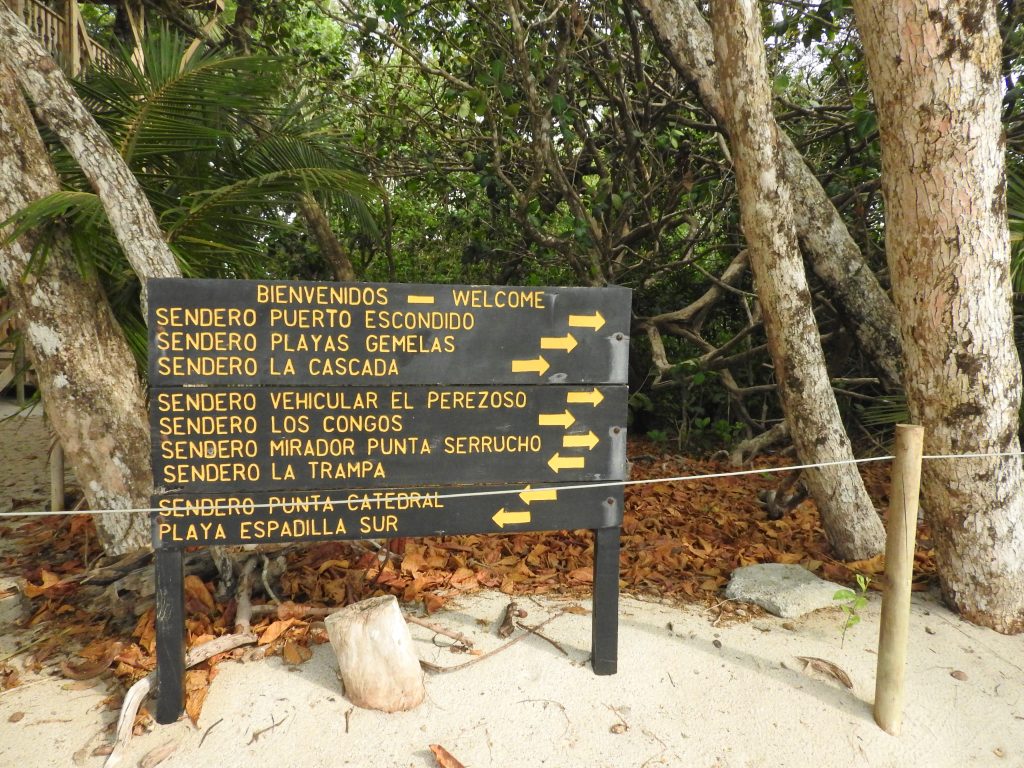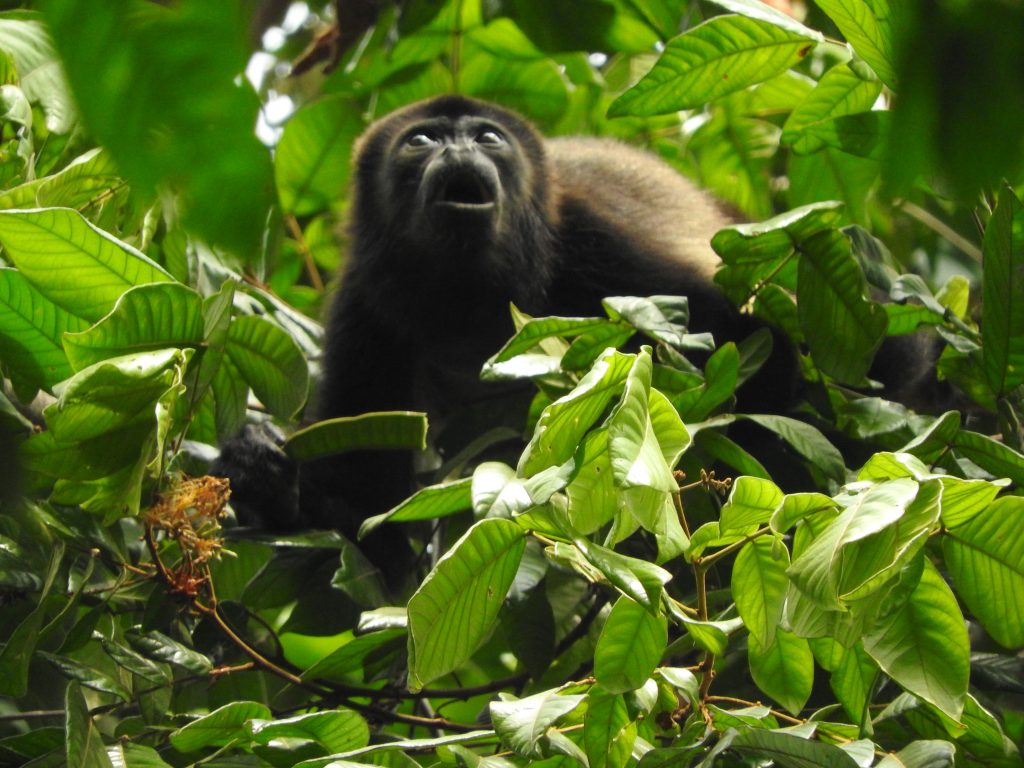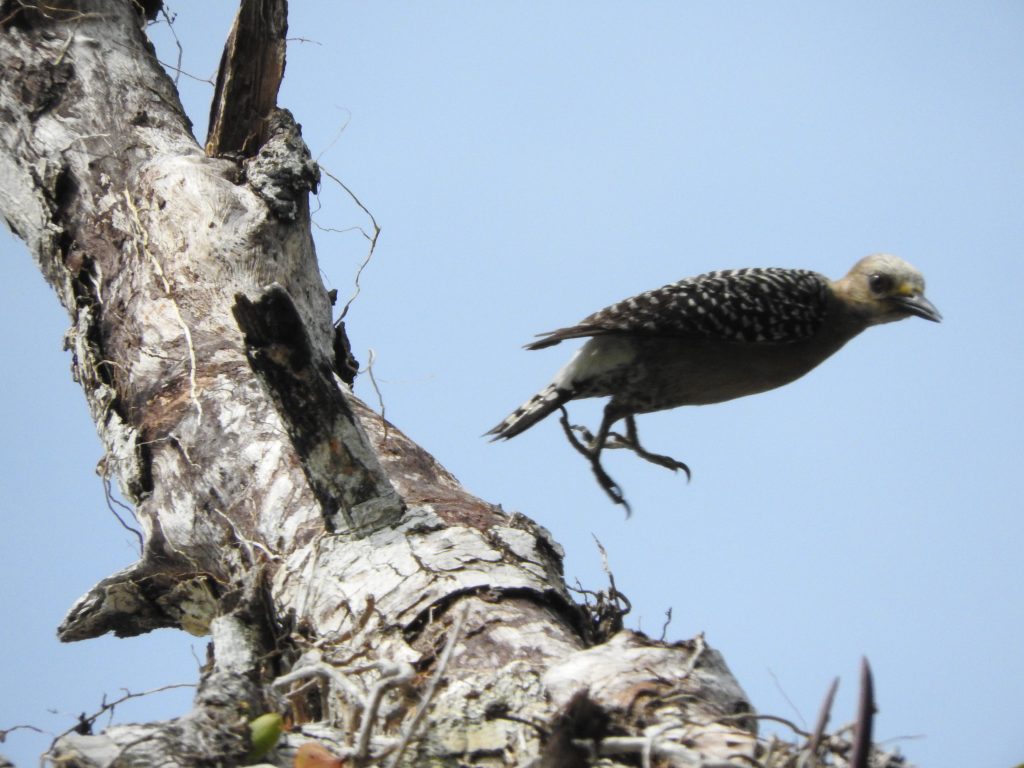 In theory, you can find two kinds of sloth and three kinds of monkey in this park. From this group of five, there was only one that we had not seen so far on the trip – the two-toed sloth. We were in luck! 🙂 🙂 Yes, we found one! We also found all the rest of them too – so we were pretty pleased with our '2 sloth, 3 monkey' achievement! 🙂 In between the sloths and monkeys we saw plenty of reptiles and a few birds as well.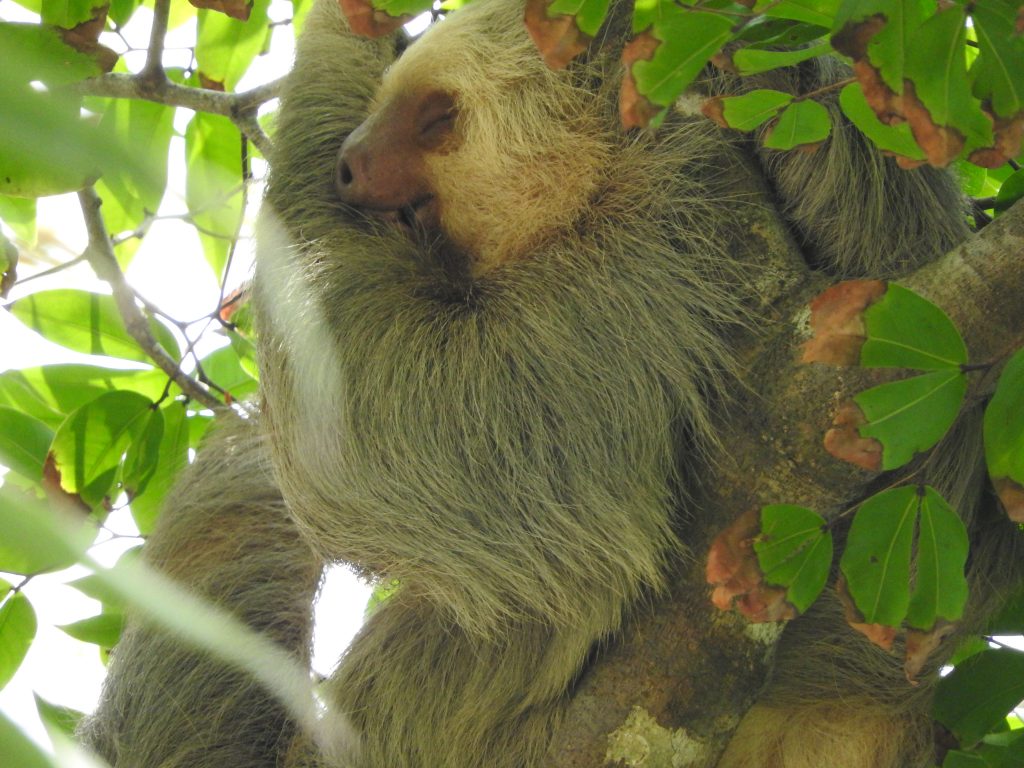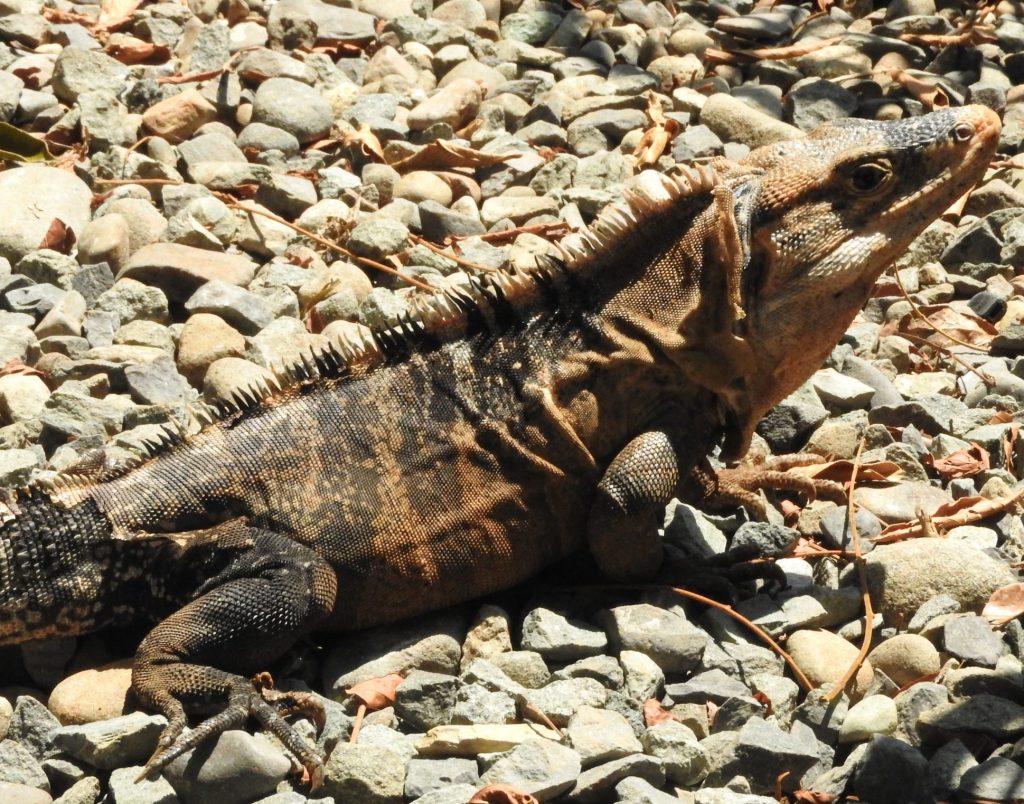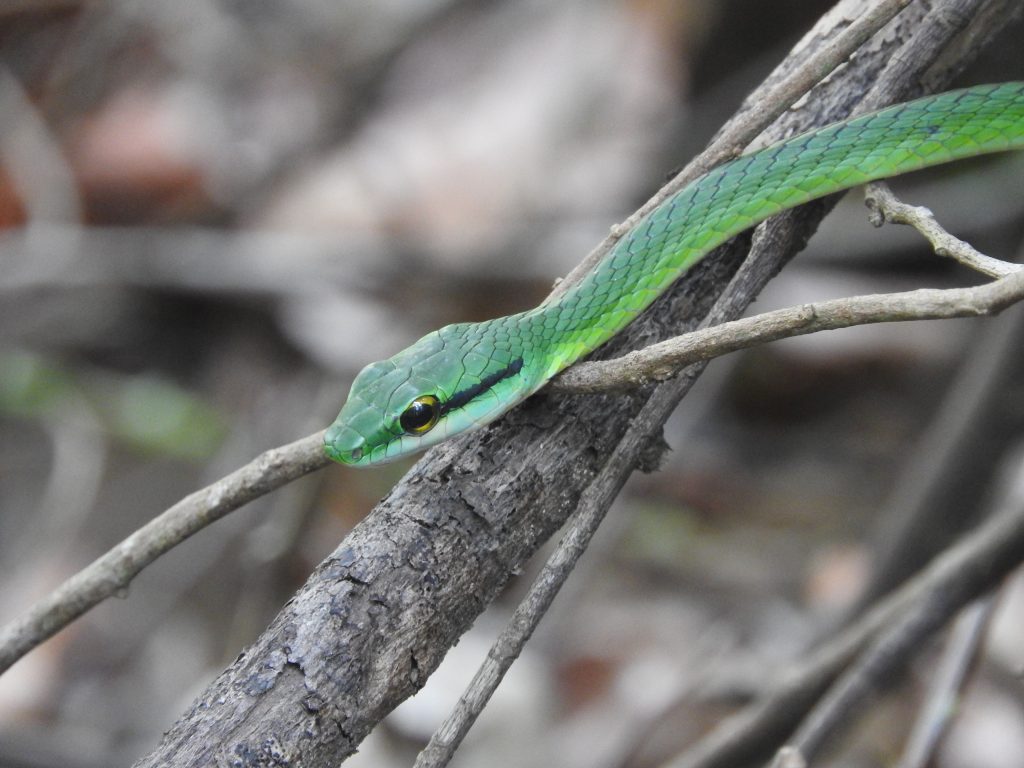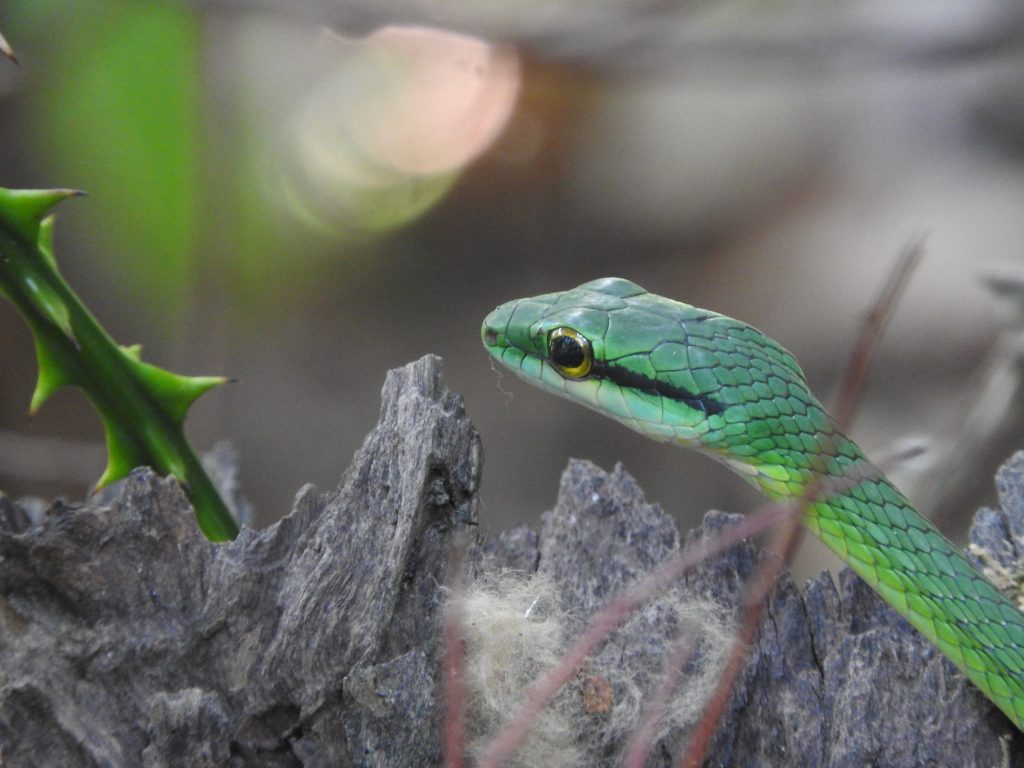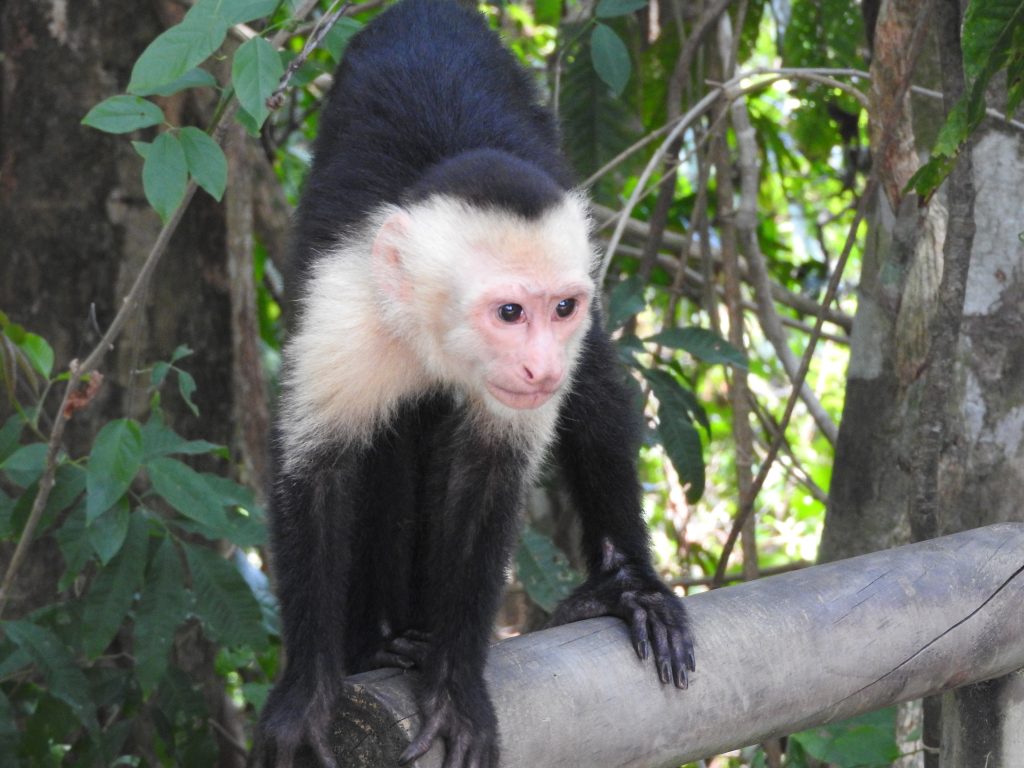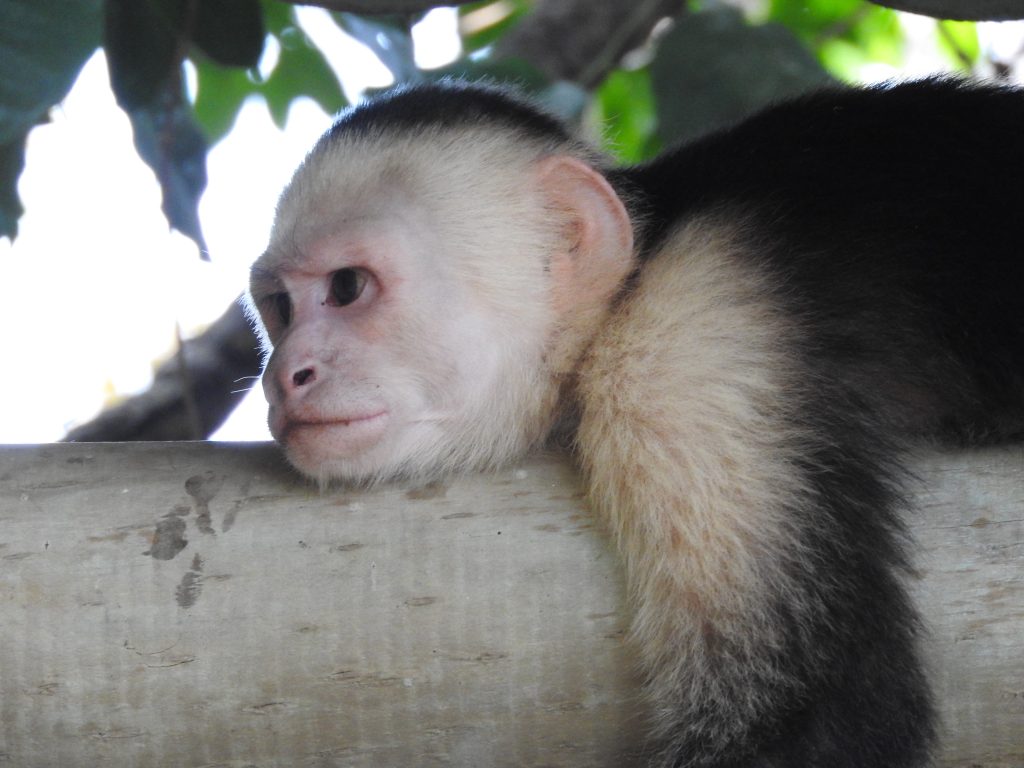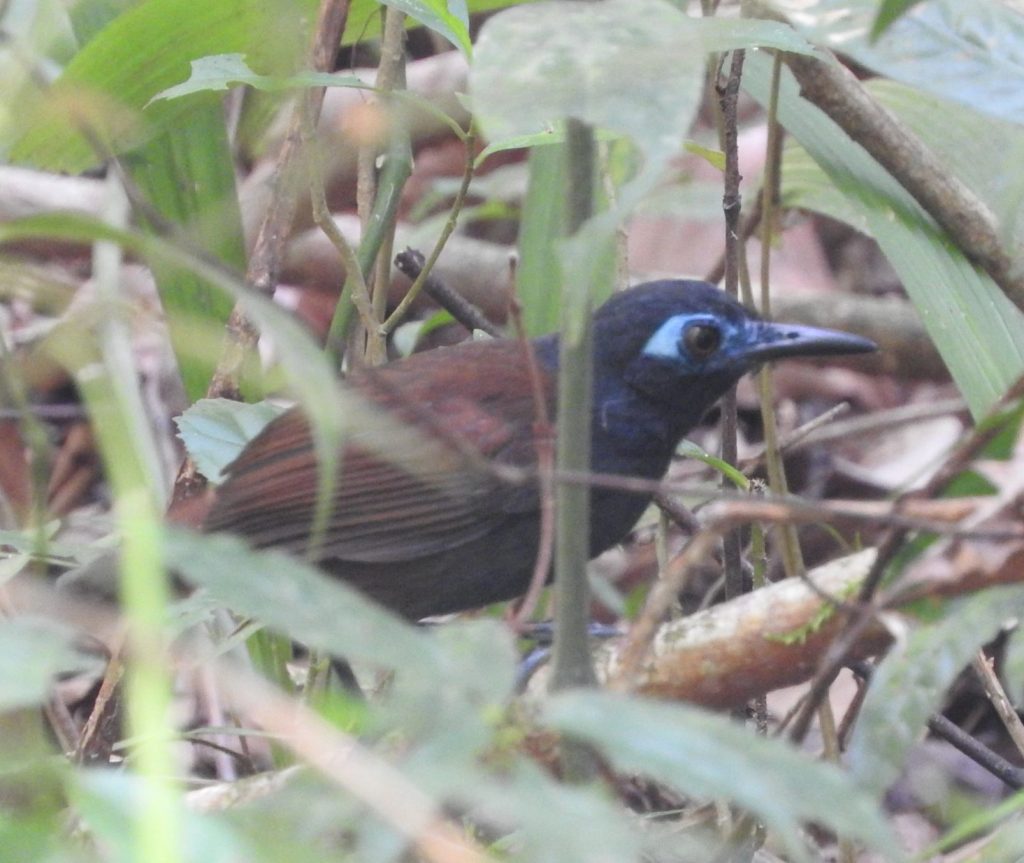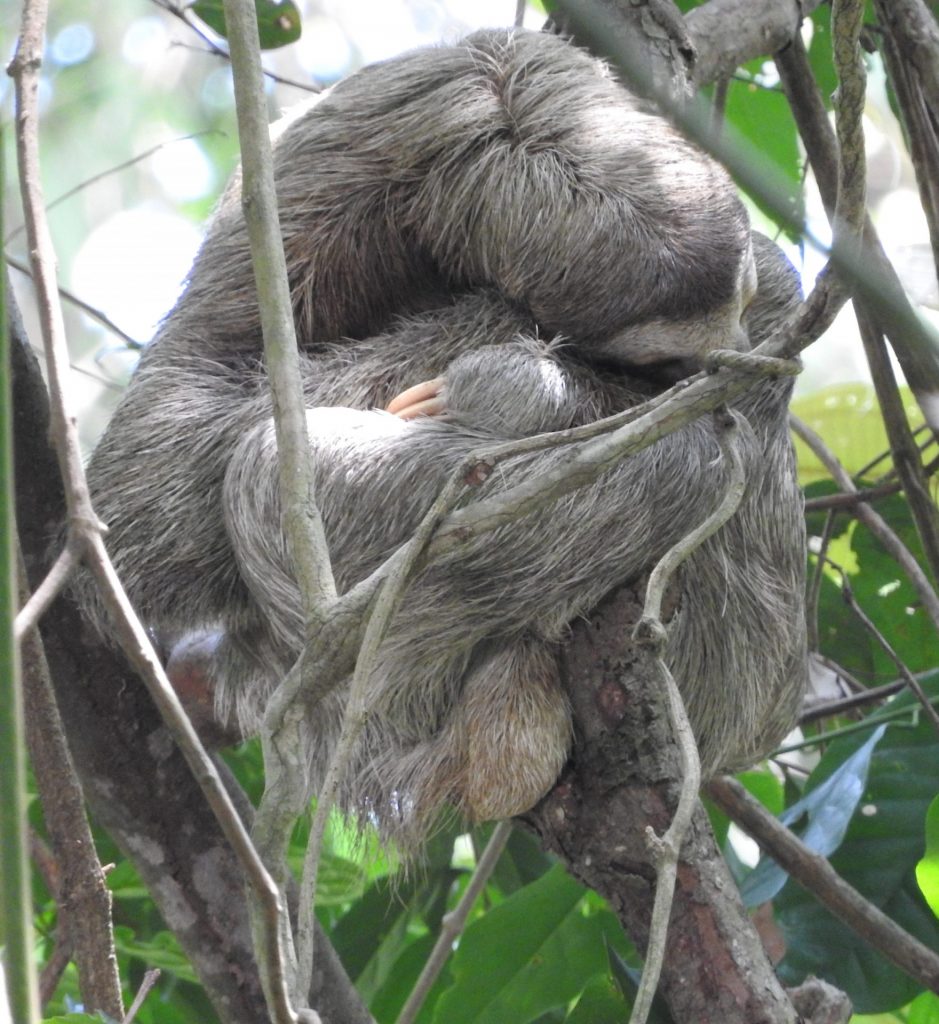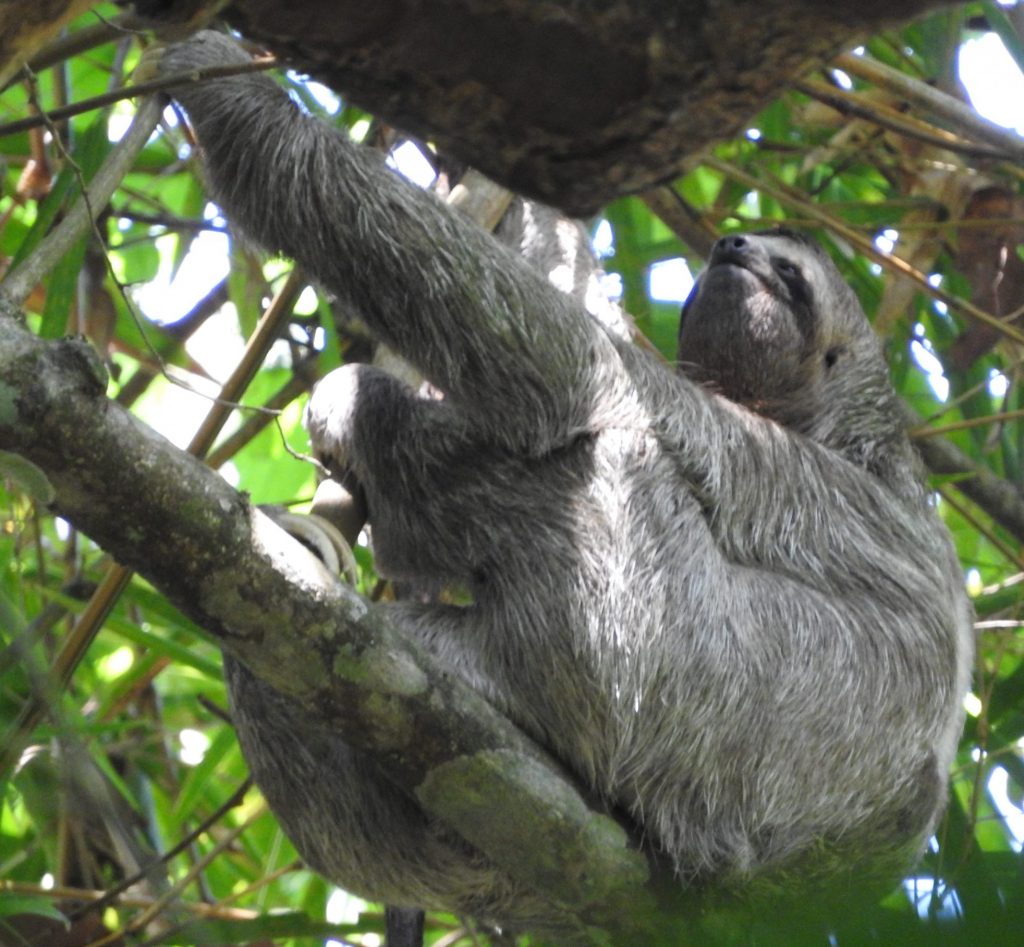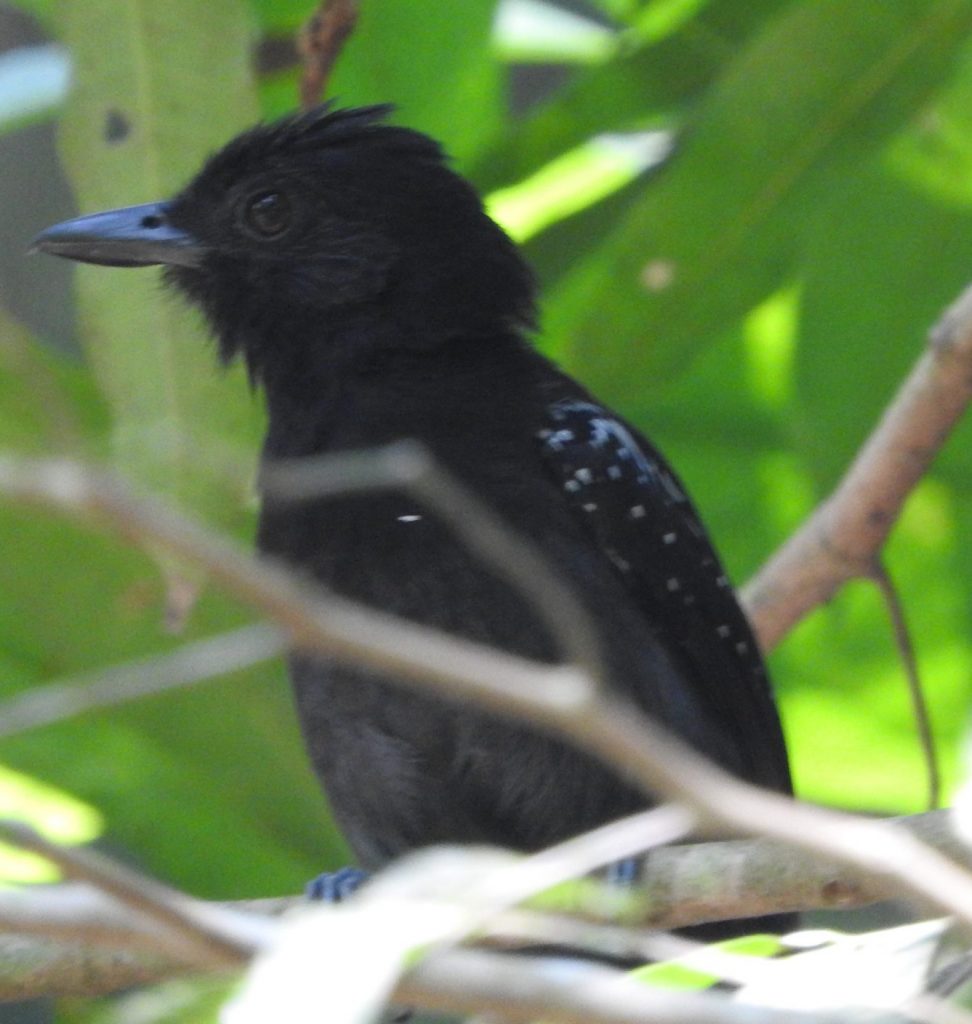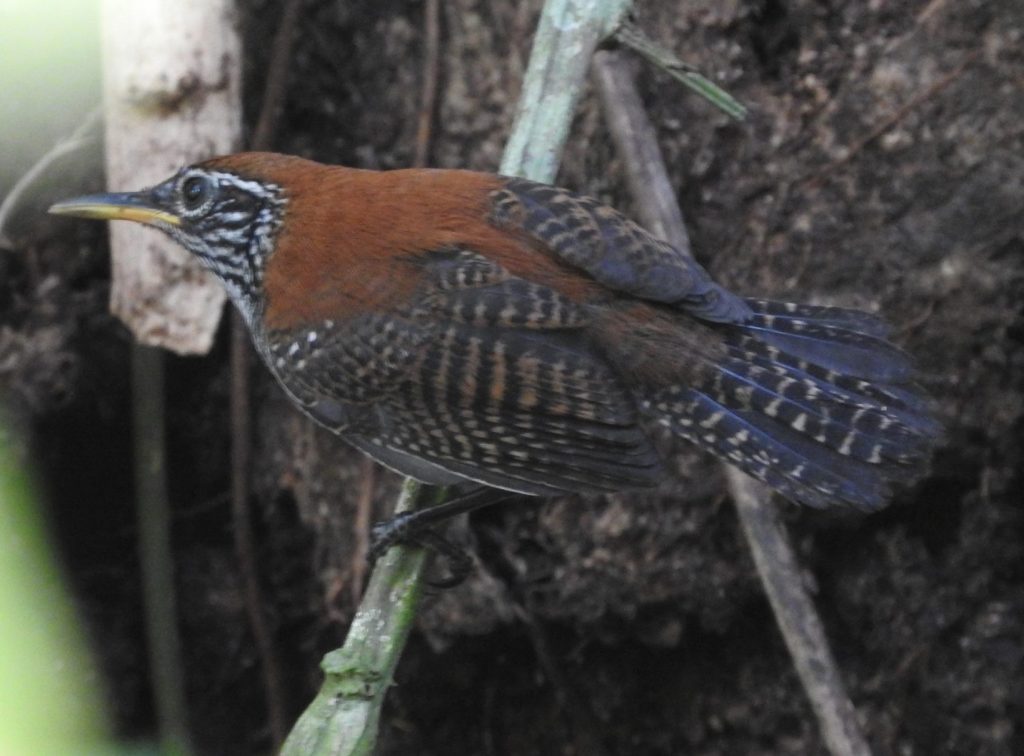 We had come prepared and brought our lunch with us – meaning that we could stay in the park all day! 🙂 By the time we sat down to have our packed lunch though, it was getting VERY crowded in the centre of the park. There was a sloth near the toilets and picnic area and there were hundreds of people blocking the pathway trying to look at the sloth.
We were very happy though with the lack of crowds in the early morning, and after we had eaten lunch we headed towards a part of the park that we thought would be quiet – and it was! 🙂 The trail that we took was a dead-end trail to a waterfall. Because it was the end of the dry season, there would not be any water in the waterfall – and who wants to go and see a waterfall with no water in it! Us! 🙂 Yes, not because we like waterfalls without water in them – but because we like trails without people on them!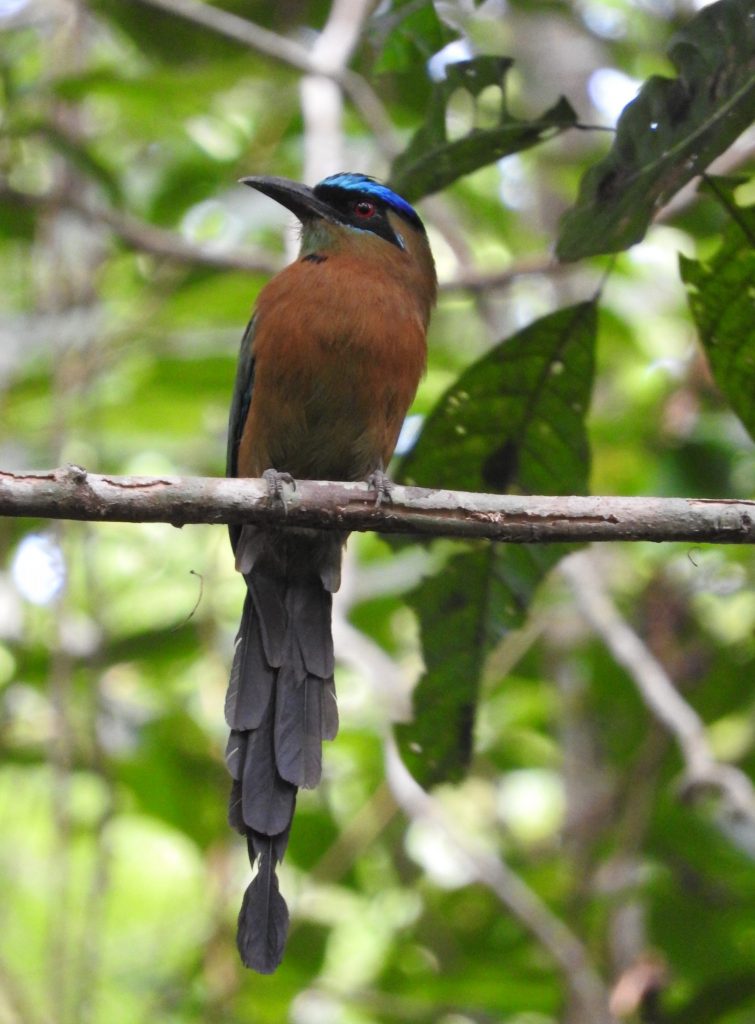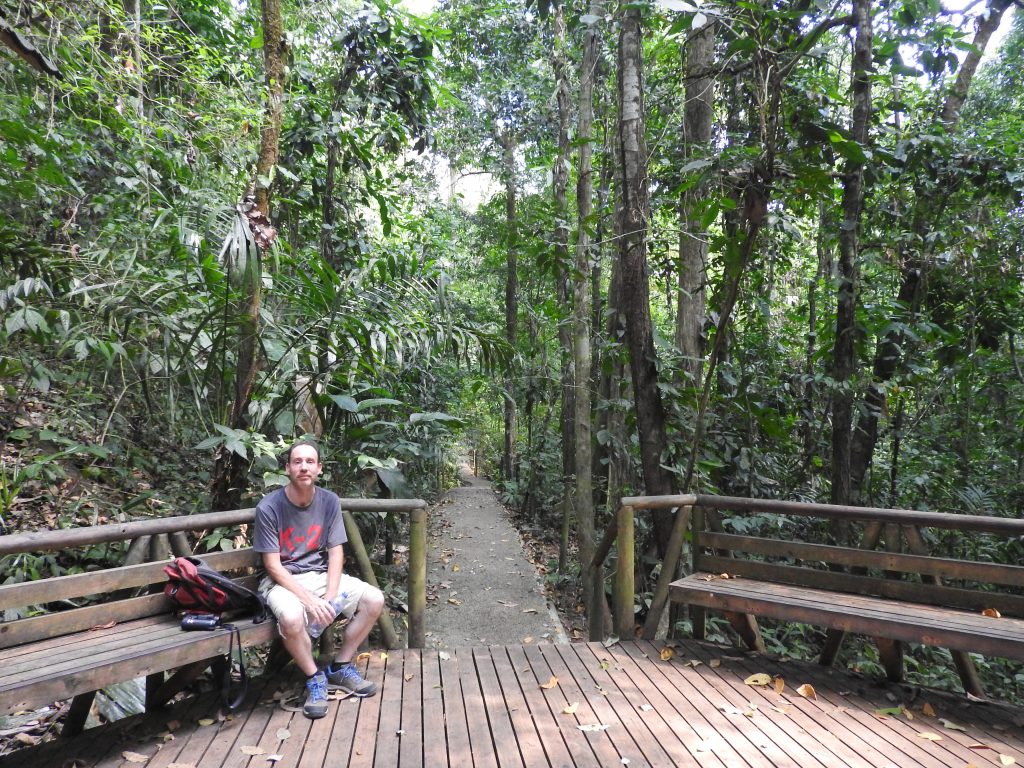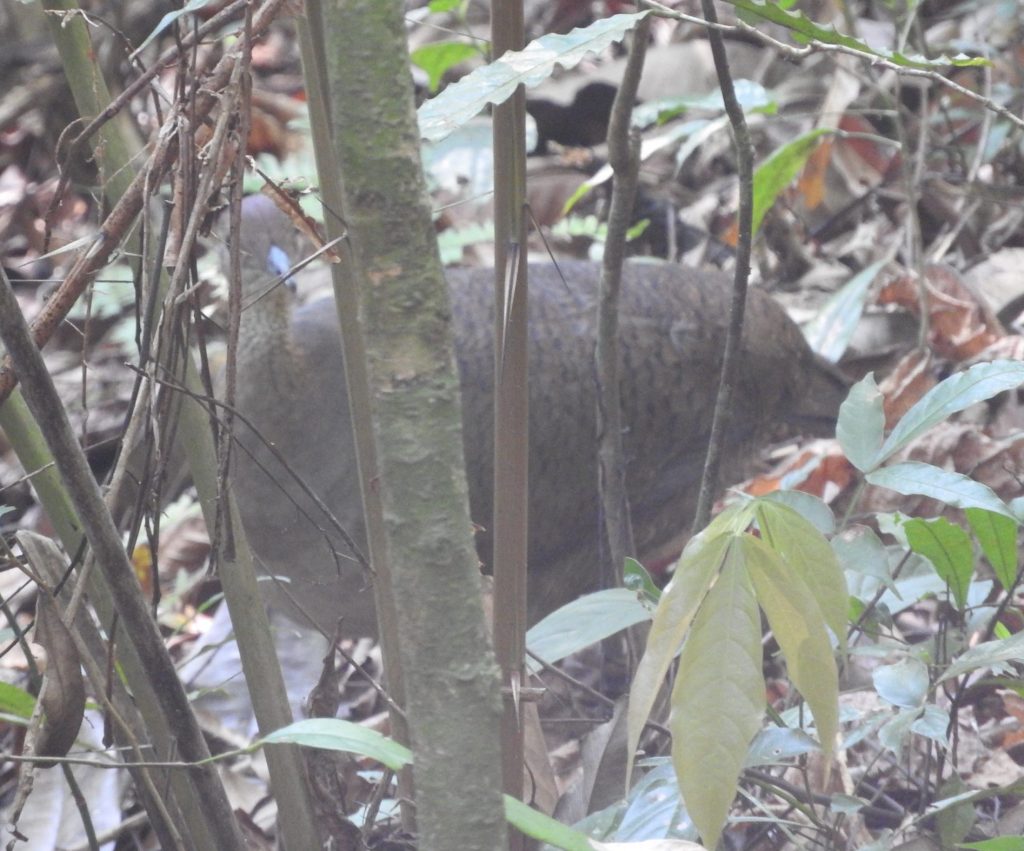 And finally to round of the excitement of the day, we found a lovely green and black poison-dart frog – yes we love these frogs!
Despite the crowds in the centre of the park in the middle of the day, we had found tons of wildlife and enjoyed a lot of peace and quiet – it had far exceeded our expectations, and it was SO worth getting up early for 🙂