Well.. we were this morning… so that counts, right!?!
Rosario, made famous as it's the birth place of Che and Messi… 2 very different individuals! What can I say… it's not Córdoba, but it's pleasant enough… although having said that if you ever find yourself in Argentina wondering where to go, please pick Córdoba over Rosario 😉 😉
There's no escaping either famous personality in Rosario… there's a special 'Che walking trail' to make sure you see all the important sights, and 'NOB' written everywhere reminds you that you are in an area where supporters of Newell's Old Boys Football Club (Messi's first club) are not far away.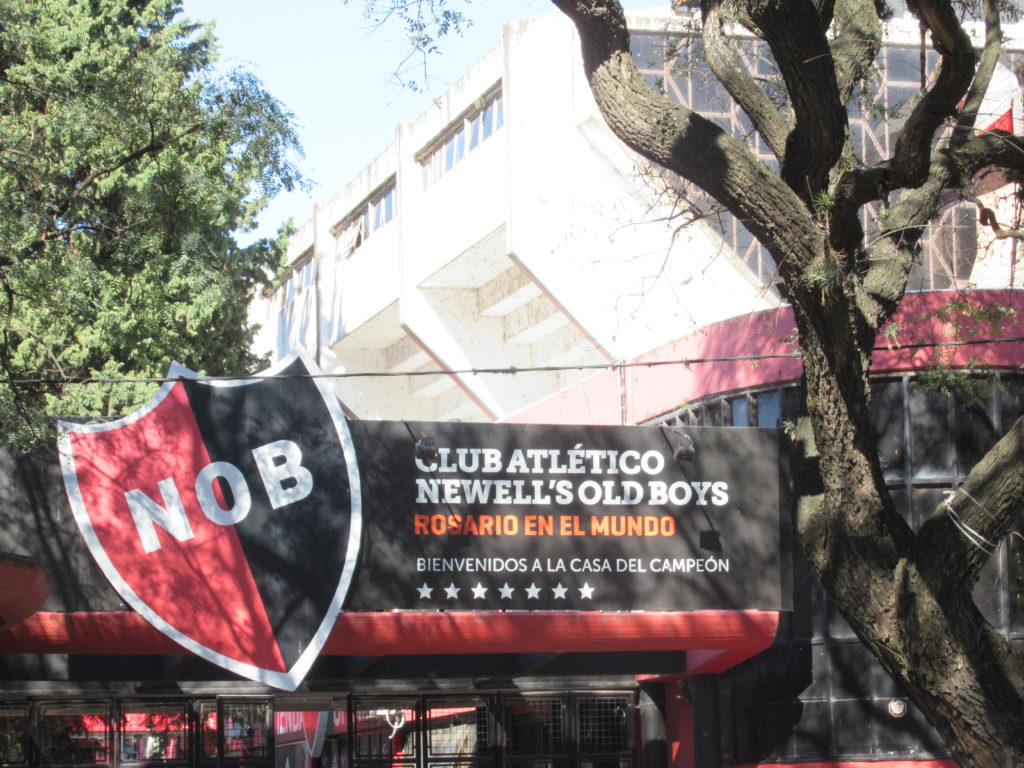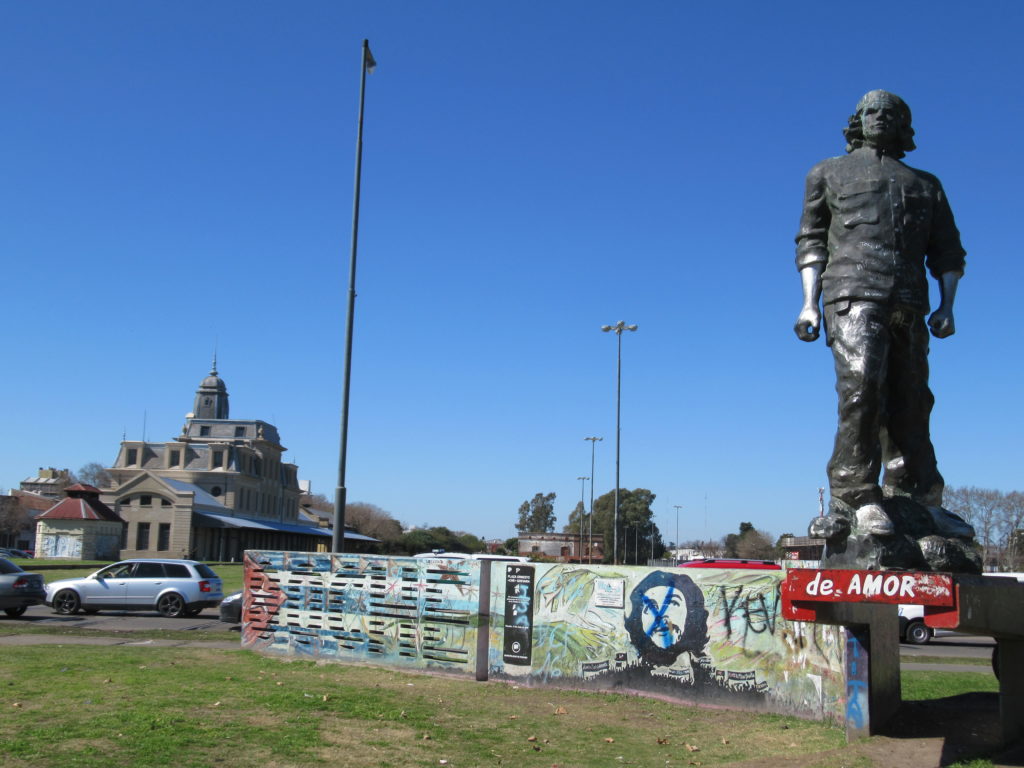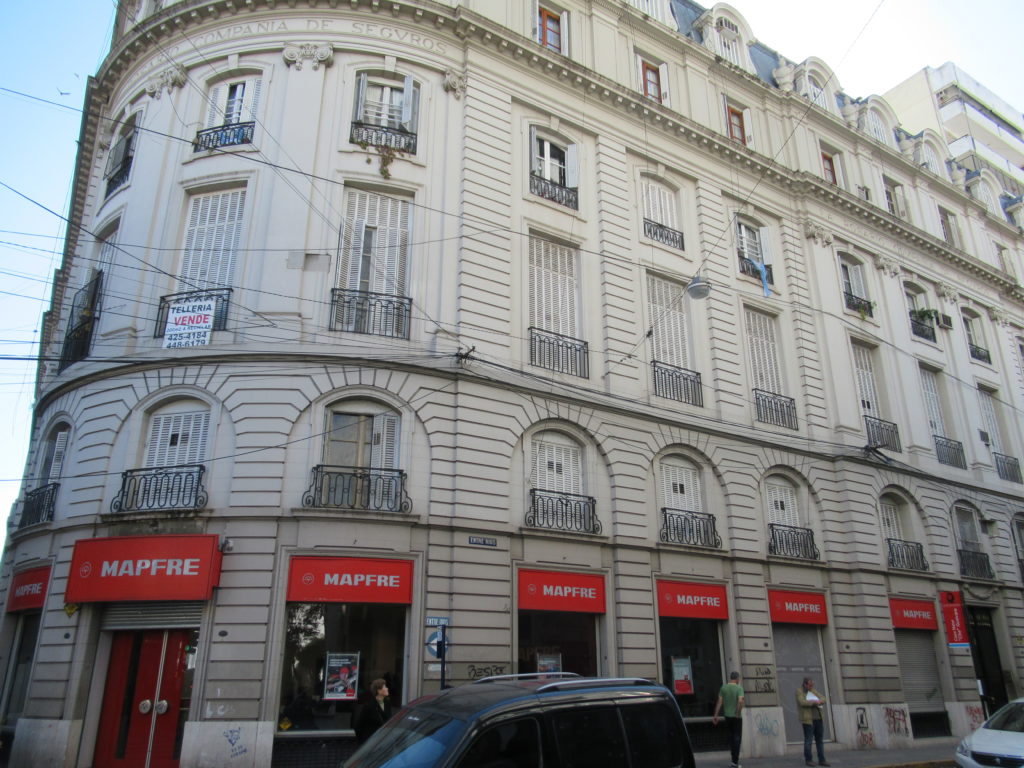 We walked a lot during our 3 days in Rosario… there's a lot of ground to cover!
Rosario is home to the Monumento a la Bandera…a monument in honour of the Argentinian flag as the flag was designed by General Manuel Belgrano in Rosario… it's a very grandiose monument… but it would have looked heaps better if it wasn't under scaffolding… Rosario = obras… (Rosario = construction site) the slogan of the day – and it was quite apt! That'll teach us to travel not in high season!!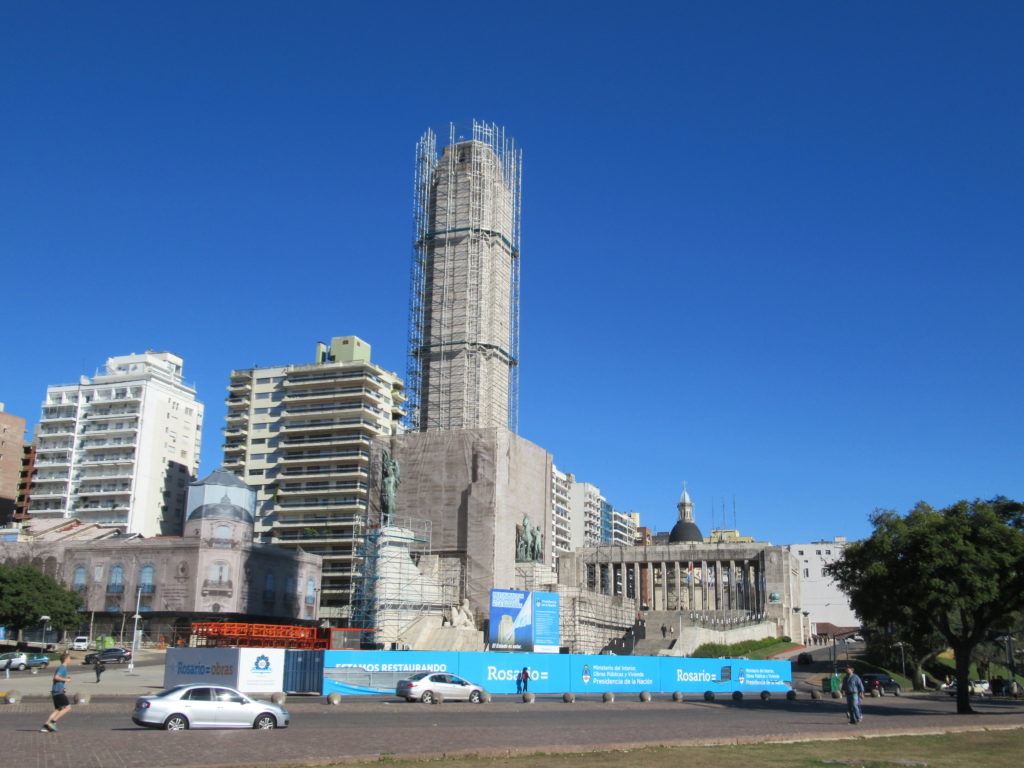 We also spent a whole day (yes it takes that long) to walk the length of The Costanera (a fancy name for the riverfront)…around 25km from north to south and back again (with a few zigzags)… It was a very cool Costanera and a worthwhile walk 🙂 The bridge at the end joins Rosario in Entre Rios Province to a place (whose name I don't know) in Santa Fe Province… it's also a very long bridge… I'm not sure how long (I'll let you google it for yourself) all I know is that from the side of the river that I was standing on – I couldn't see the other side… PB probably knows how wide it was but hey he's not writing this post!!! We also got to see a new bird by the bridge – added bonus!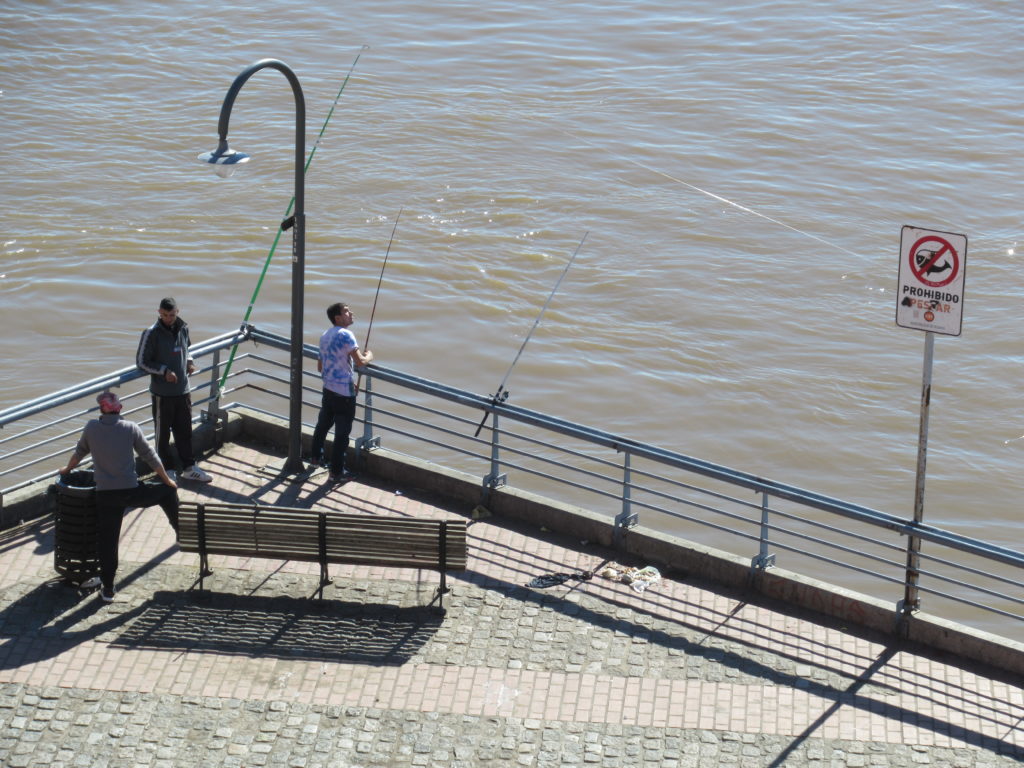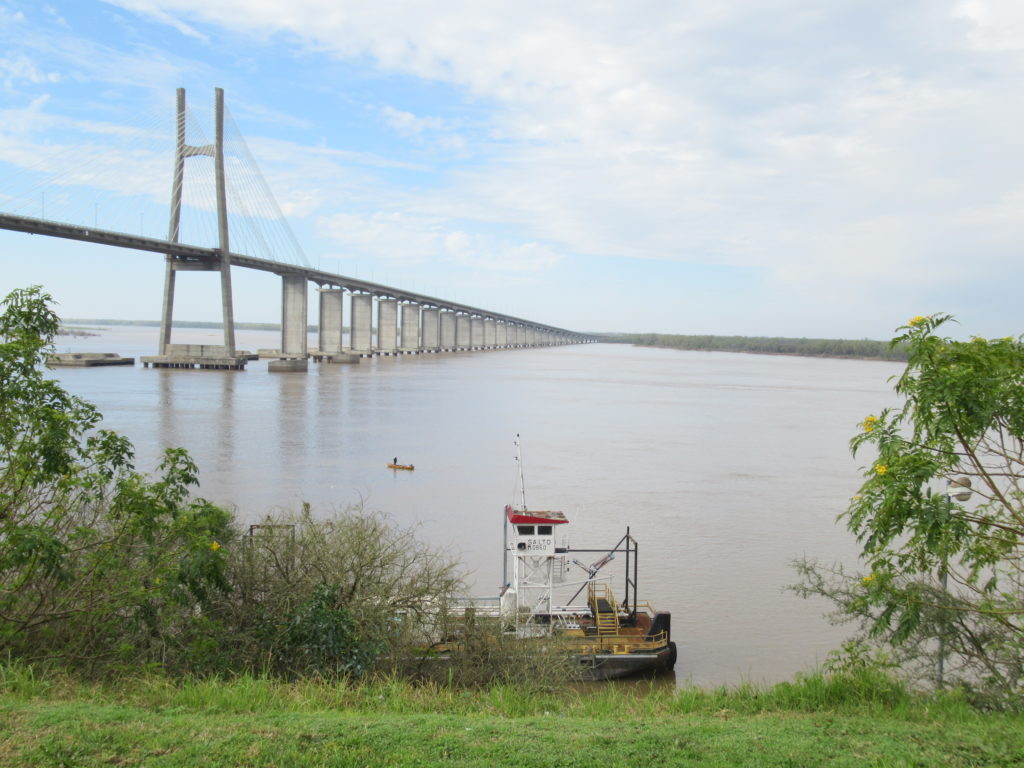 Playa Florida (by the big bridge) is a very popular beach in Rosario… it was quite tranquilo in winter (and free)… I'm not sure I could have handled it in summer though to be honest – the pictures I've seen make it look way too busy for me to even dare visit in summer!
Craft beer has also taken off in Rosario… and who were we to resist! We'd done a lot of eating in at the hostel and we all deserve a treat from time to time right!