Greetings from sunny Paraná!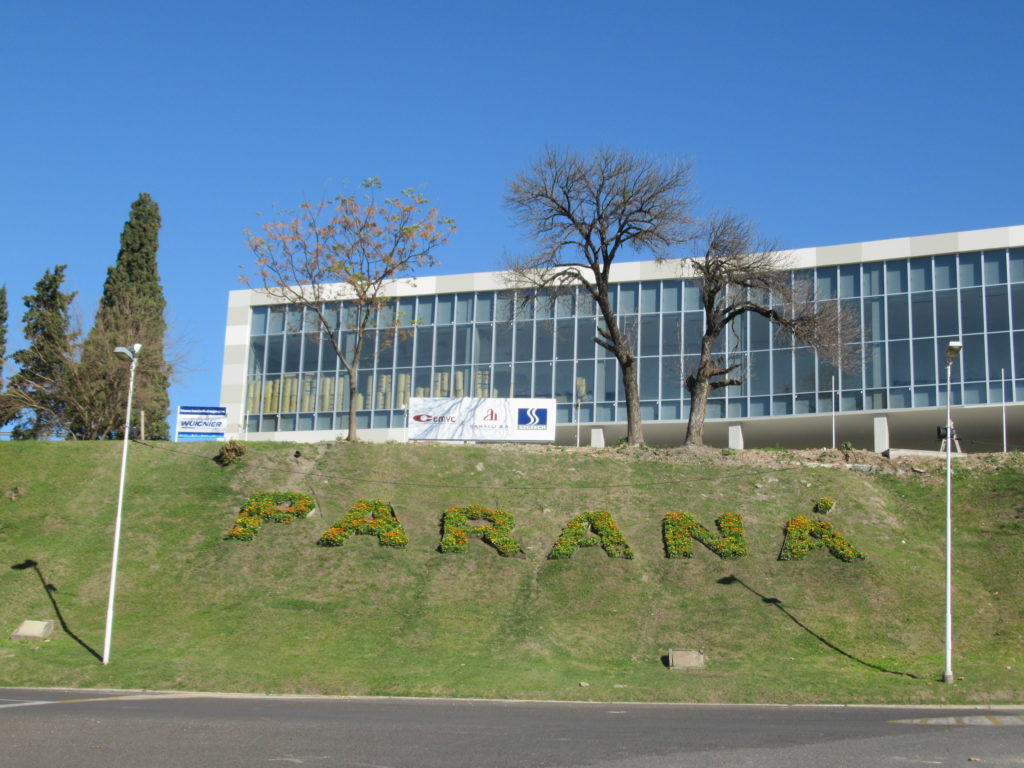 We had a quick stop (2 nights) in Paraná, on our way to Mercedes in Corrientes province – being old people, the thought of a really really long bus journey to Mercedes (it's 11 hours – yes not really that long a time, but we don't like more than 8 hours at once… 🙂 ) was just too much, so we went for the journey in two stages option!!!
Paraná was quite a nice place which was kind of divided in two by a park on a hill – Parque Urquiza… the Parque was pretty nice and we found a relaxing spot to sit and look out over the river Paraná.
Paraná waterfront (also known as the Costanera) was a more relaxing place to be than the Costanera in Rosario – it was more low key and natural… It also had a Mafalda exhibition on 🙂 Mafalda is an icon here and it was cool to see some of the original drawings that had then be turned into the iconic Mafalda books.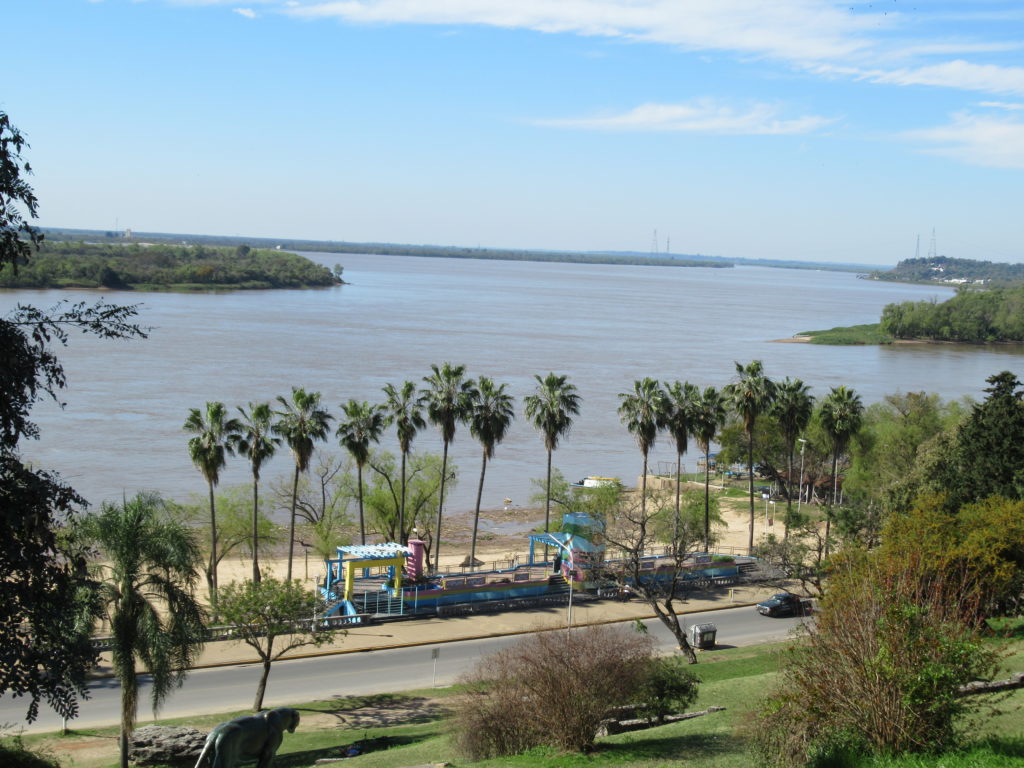 The main square over the hill had some pretty nice buildings, but the highlight of the afternoon in the town for us was I would say the gelato! A quarter of a kilo (to share) of Dulce de leche, passionfruit, and Sambayon gelato 🙂 🙂 🙂