It was time for the coffee circuit in El Eje Cafetero – the name of the coffee region in Colombia – to begin.. and where better than in Salento?
Salento is a small town in the north-east of the Colombian department of Quindío… and in spite of the fact that it is well and truely ingrained as a stop on the Colombia 'foreign tourist trail'… and also a favoured weekend destination for locals as well… we still liked it!
In fact – we really enjoyed hanging out in Salento – it was a cute colourful town, which had kept its traditional architectural style 🙂  Thanks to the colours even on grey days – and there were a few of those while we were there – the streets of Salento still looked pretty cheerful!!! Salento even managed to look charming on the weekends when the town turned from a peaceful tranquility to a thriving metropolis… okay so maybe that's a slight exaggeration – BUT the number of people in town definitely swelled, food trucks appeared on the main square, and the number of jeeps on the main square (this is the main form of transport in Salento) tripled!!! Then there were the game stalls on the shopping streets…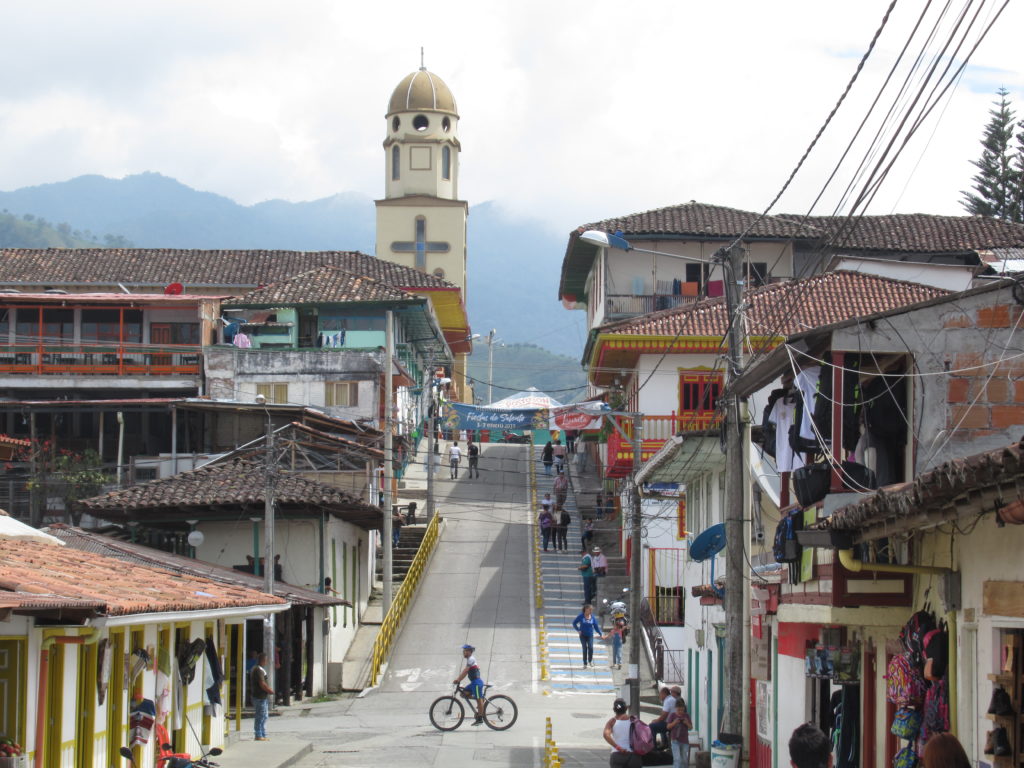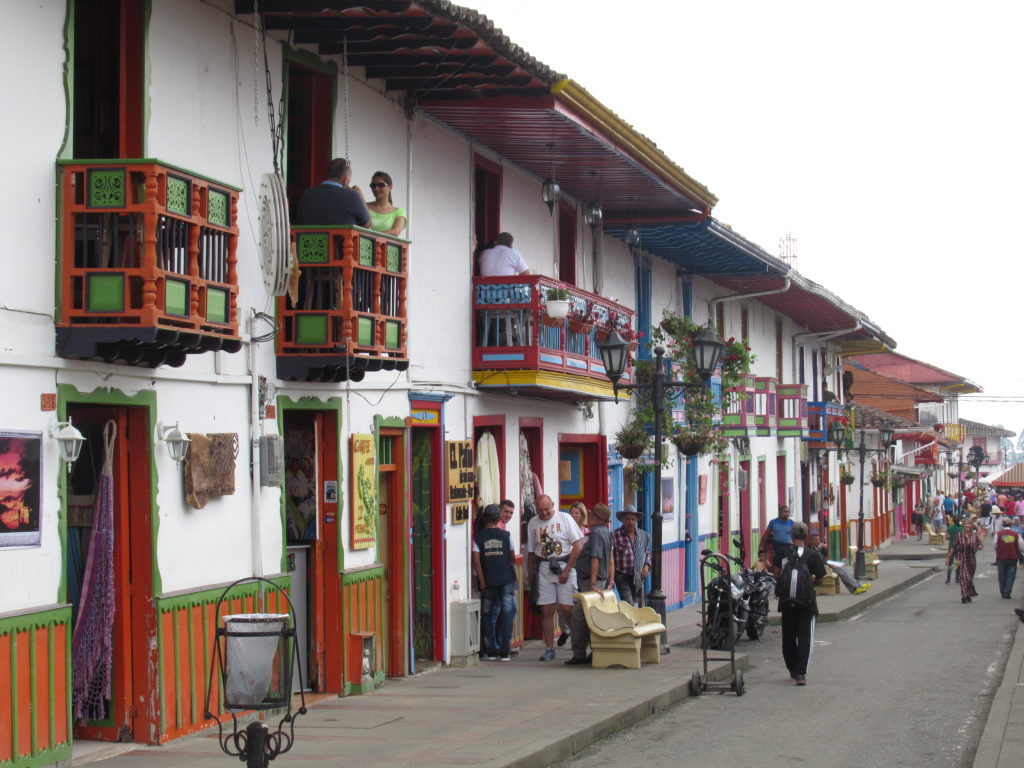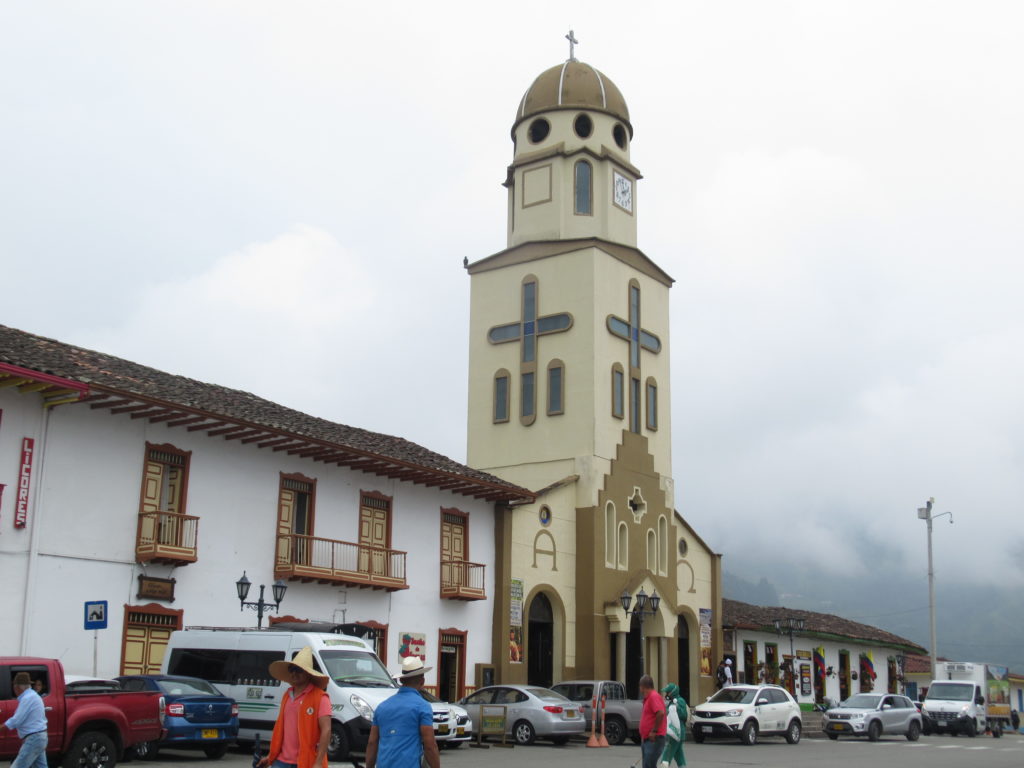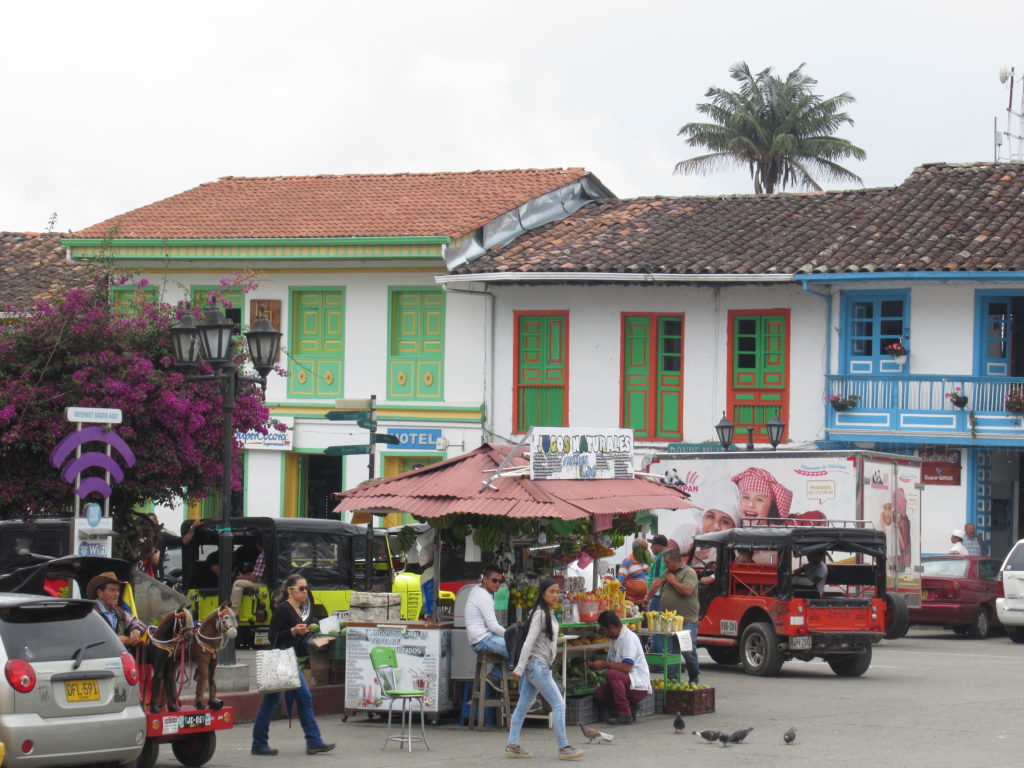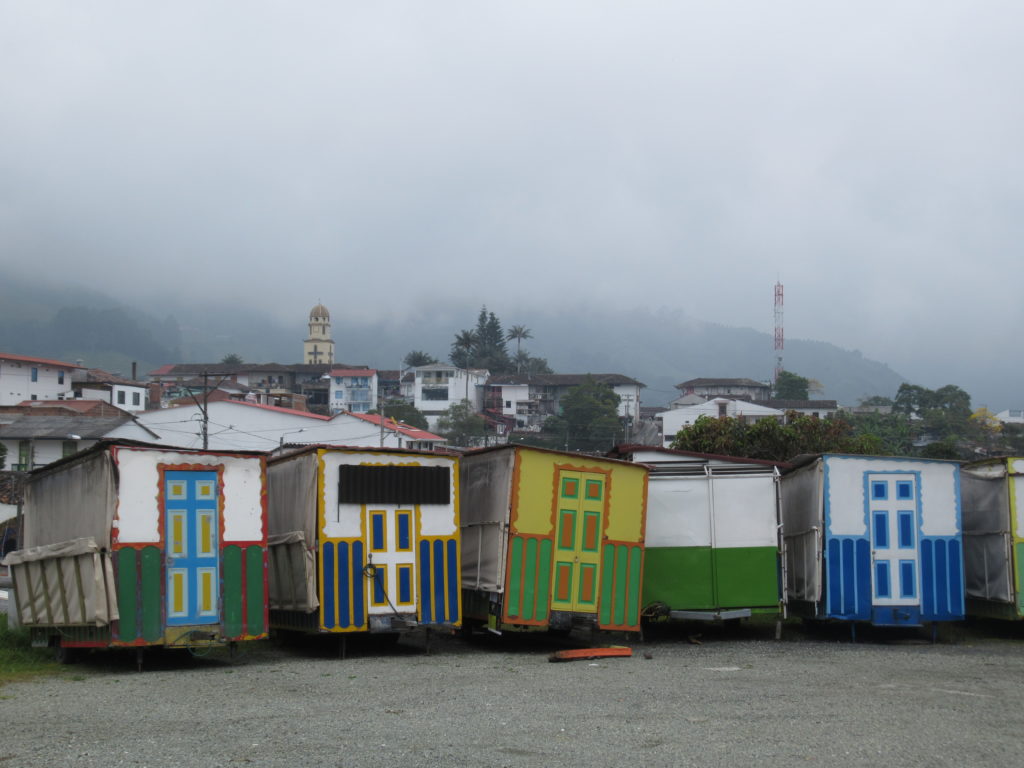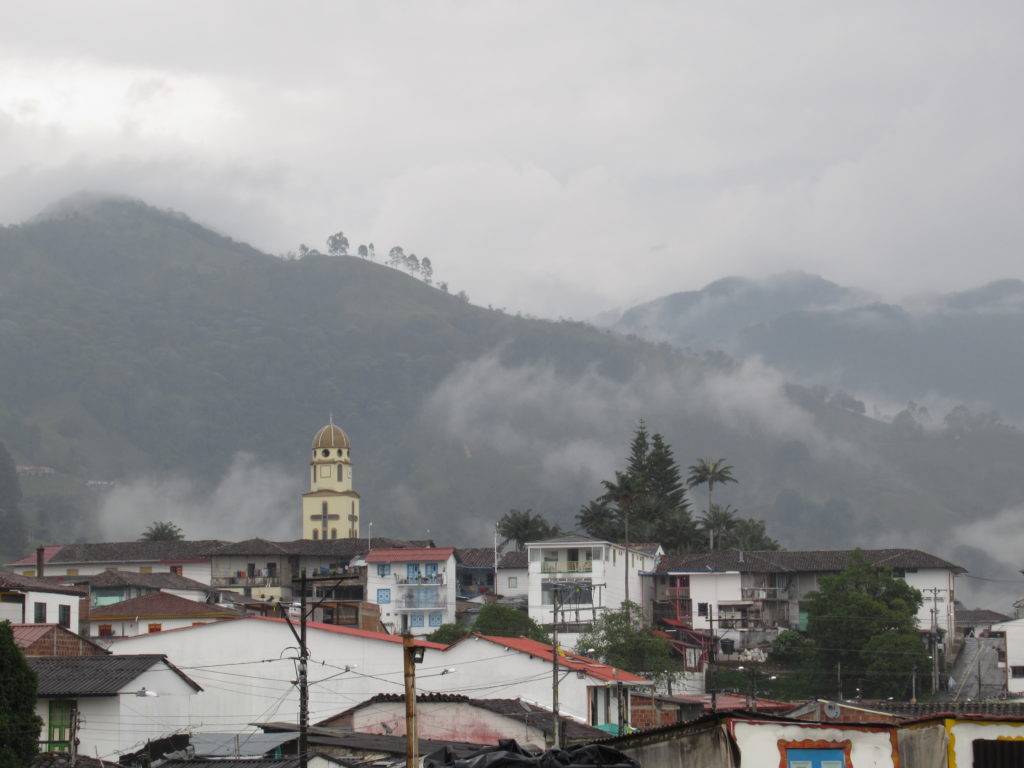 There were also a couple of miradors (viewpoints) in town – the first one started at the end of the main street and headed up some stairs past the 14 stations of the cross… at the top you got a pretty nice overhead view of town. The second one was a little further along the ridge and looked out onto the surrounding lush green countryside around Salento.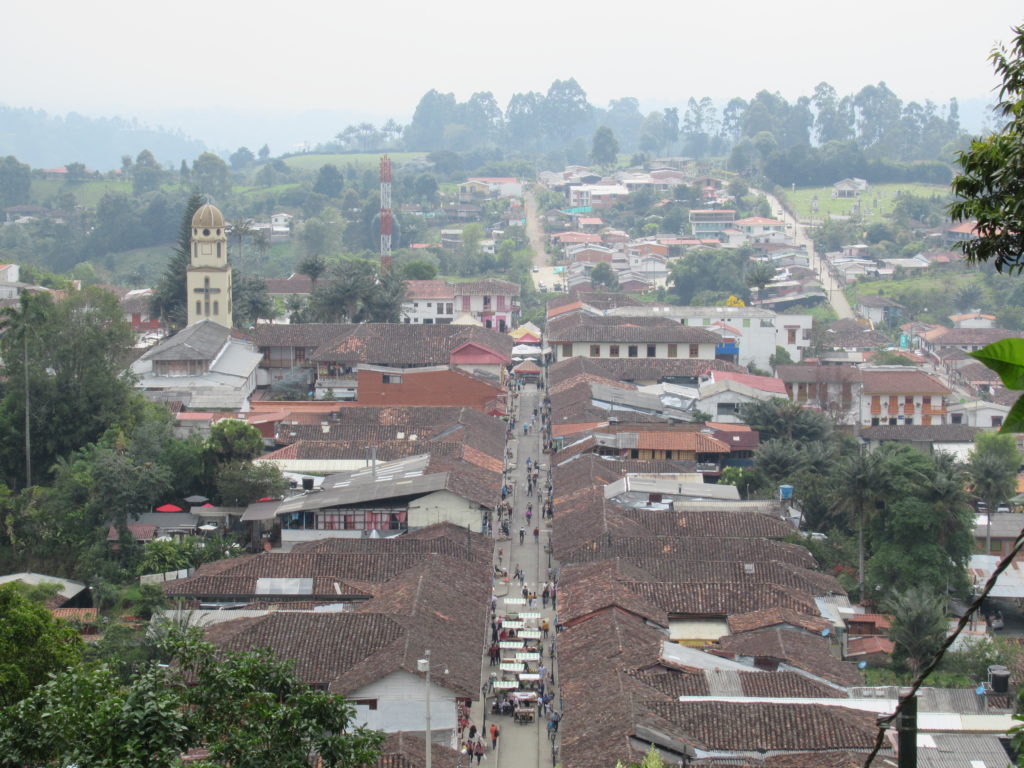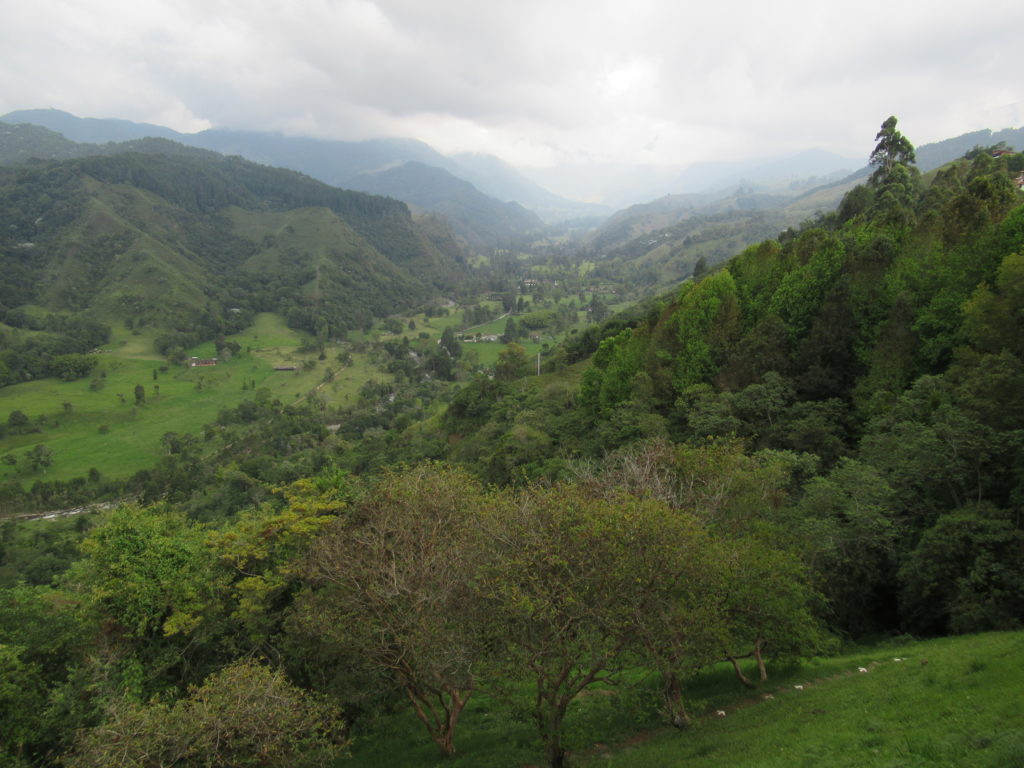 Although Salento was REALLY a cool colourful town which was very aesthetically pleasing for us – being there was really all about the coffee… 🙂 We therefore chose to stay on the edge of town (which in any other place would be in town – it was just that Salento is actually pretty small!) in a place called Plantation House. Plantation House used to be the main house of a large plantation, BUT nowadays is a hostal – although the owners of the hostal still have a small coffee plantation – so, every morning we got to wake up to fresh home-grown and home-roasted coffee 🙂 🙂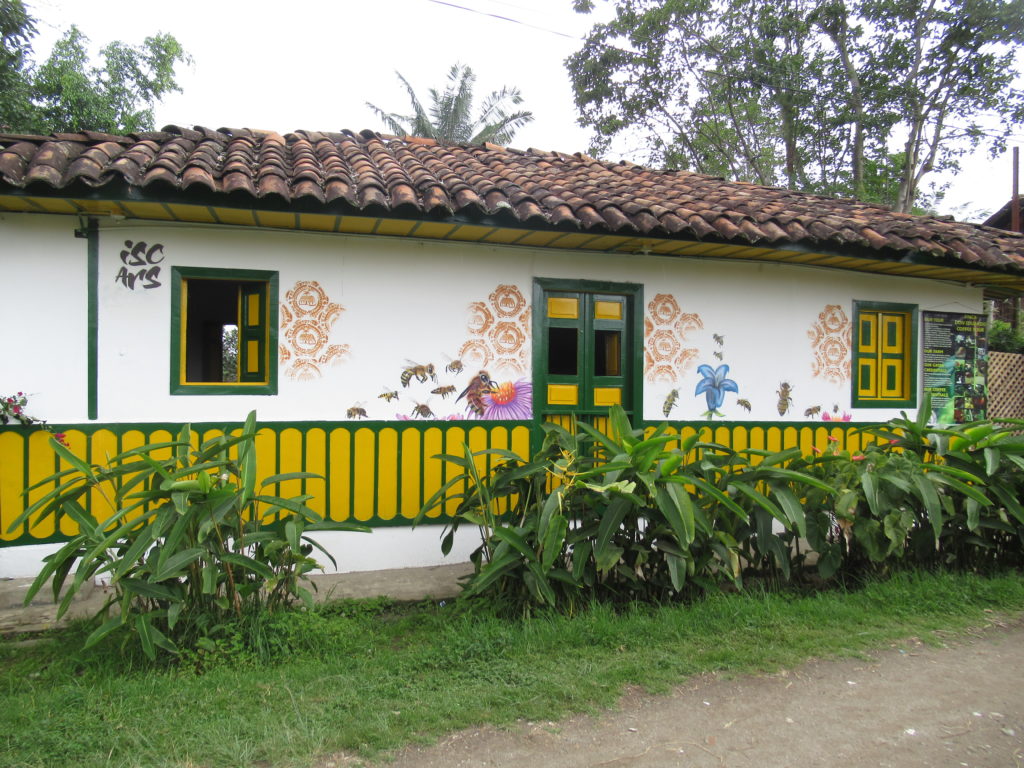 One cup of fresh coffee in a morning just wasn't enough though – being in a coffee region we wanted more… we therefore not only made the most of the tours on offer at Plantation House (more on that coming sometime soon!) – BUT also made sure that we drank as much coffee in Salento as our bodies could handle!!! Our favourite tipple ended up being a take-away coffee from a shop on the main street – who needs a fancy cafe when you have a GOOD coffee on tap!?!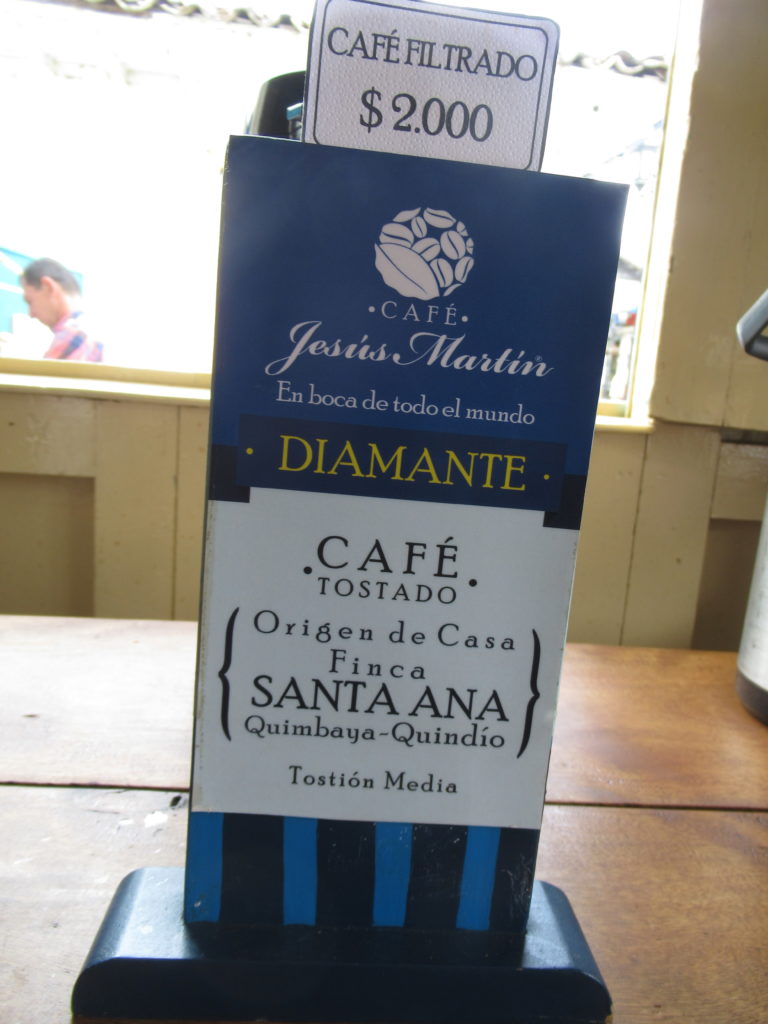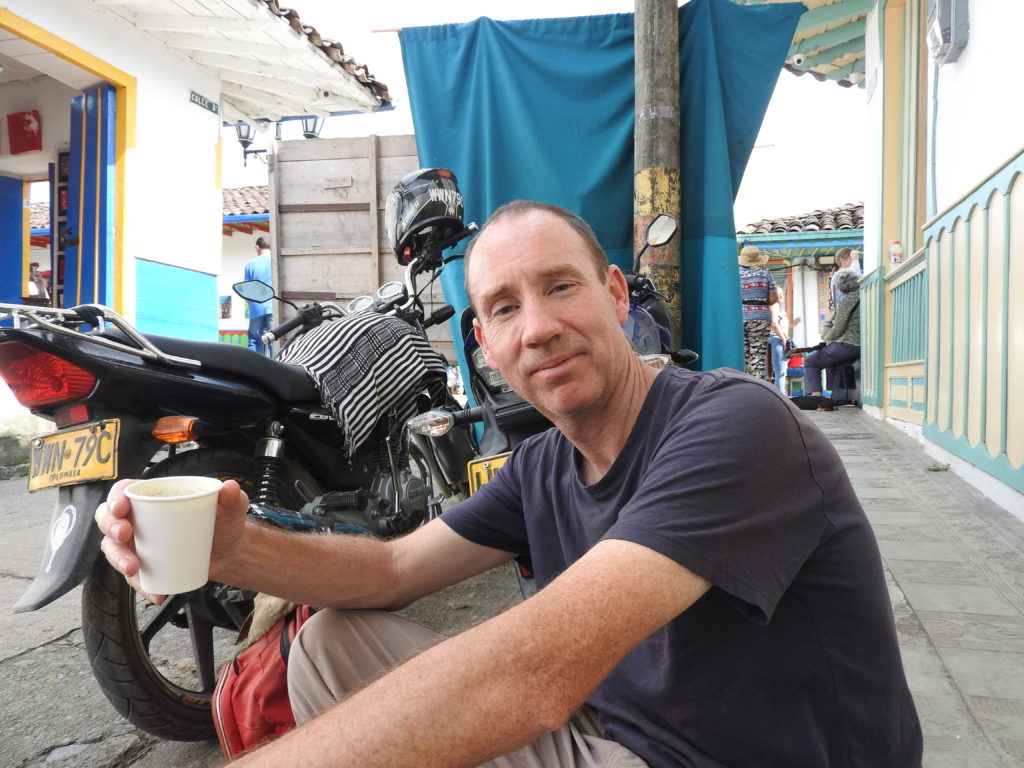 Given the number of visitors in Salento there is quite an array of places to eat and drink… we even found a craft beer place! But it didn't come cheap!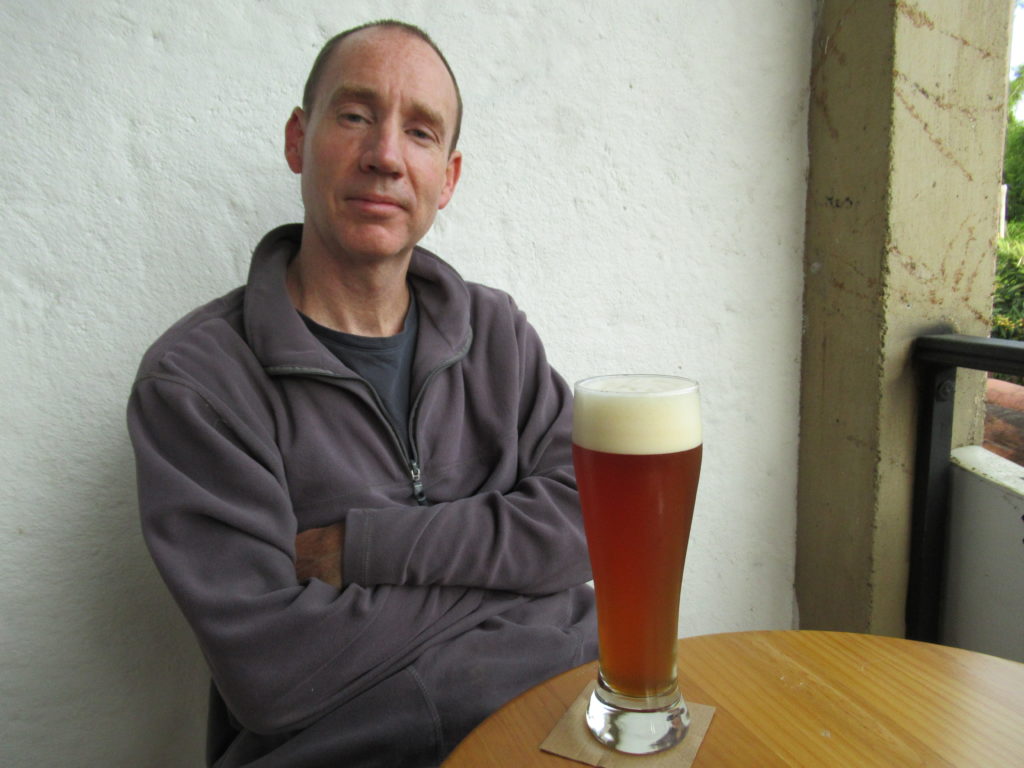 With coffee, craft beer and colourful houses – our first stop in the Colombian coffee region left us wanting more of the same… so when it was time to move on we headed to our next destination in the coffee region – Manizales!